Did you know 50% of all mobile traffic relates to video content? If you need more evidence the future of content marketing is video, an Invodo study suggests that 74% of all web traffic will be video by 2017. Facebook video in particular has become increasingly important and it's imperative to strategize how to best use it for your brand.
Facebook Video Choices Are Expanding
There are several facets of Facebook video worthy of exploration.
Let's take a look:
Facebook Live Video
Nothing showcased the power of Facebook Live Video more than Chewbacca Mom did in July.
Candace Payne, a 37-year-old mother of two, decided to share her love for a Chewbacca mask she'd purchased from Kohl's. The video, which has now been viewed over 160 million times (that's not a typo!) and within the first weekend alone had become the most highly viewed live video on Facebook.
Kohl's saw the value in this exposure and decided to take advantage of the unplanned virality by going to Candace's house to surprise her and her kids with more Star Wars gear and gift cards. Following her lead, they also livestreamed the encounter. This video has been viewed over 30 million times – showing the value that Facebook video can bring to a brand.
360 Degree Video
Last year, Facebook also unveiled a 360-degree video format which allows viewers to endure experiential videos from their newsfeed.
This is perfectly suited for brands or businesses seeking to convey distinct experiences in a visually appealing, interactive format.
It also works well for those who may not have audio enabled since the overall virtual experience is enhanced visually.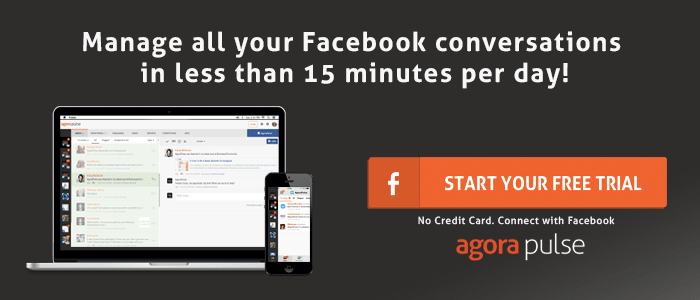 Subtitles FTW
The notion of tailoring videos to non-audio-enabled users is important too.
Facebook's auto-play feature for Facebook videos is a great way to gain followers' attention. However, most marketers miss a critical point: the video is muted until users decide to turn on audio. This means that your fantastic content is now a silent film until your users decide to turn on their volume.
Adding subtitles or captions is a great way to help entice viewers quickly. In one of its videos, Hotels.com has its spokesman Captain Obvious blatantly poke fun at watching a video on mute.
The Facebook video features Captain Obvious playing the piano, though he's only randomly pounding keys.
Adding subtitles is a safe way to ensure everyone can enjoy your video out the gate.
What other ways have you seen brands approach Facebook video marketing? Let us know in the comments!