As Facebook has evolved from a "nice-to-have" to a "must-have" business tool, many companies employ agencies to dedicate the time required to manage their Facebook presence and market their products. If you're one of them, here are five Facebook marketing tips for agencies.
1) Have the Right Team
When I think of agency-level Facebook management, I consider everything from content strategy development, content creation, content distribution, paid advertising and daily community management. If your doing anything less aggressive, you may not see the impact you're looking for.
That's the reality of today.
While your agency may provide some or all of these services for your clients, the idea is that all of these hats cannot be worn by a single person.
However, having the appropriate Facebook marketing team also means needing a tool to optimize project management and team communication. Agorapulse is pretty handy with that as you can manage team roles, create work flows and assign tasks to increase Facebook marketing efficiency.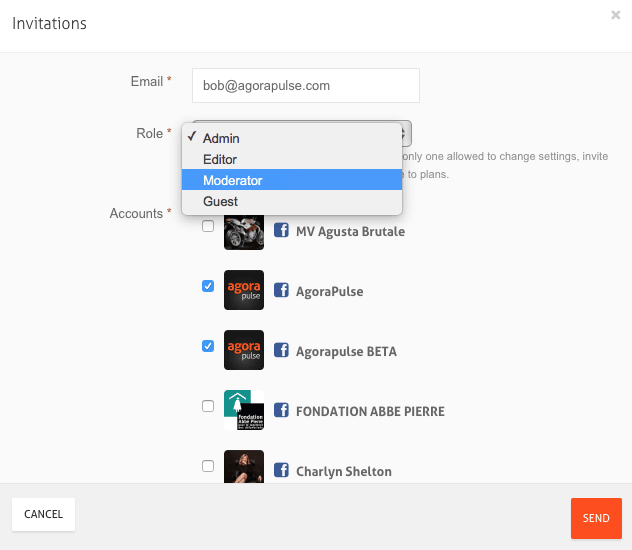 Remember successful Facebook marketing today requires the right team, tools and resources. Don't sell your client short by being understaffed or unorganized.
2) Train Offline Staff
Here's an out-of-the-box idea…
What if I told you that marketing for your clients on Facebook shouldn't just happen online?
There's an untold amount of Facebook marketing opportunities that can happen offline that you never have to be apart of.
When working with clients, I recommend having them train their customer-facing staff to openly discuss their business being on Facebook and encourage people to connect.
It may seem weird at first, but when it comes to reaching your client's KPIs, the more people helping the better.
Here's some examples:
A woman at a restaurant compliments how good her meal was. The waiter says, "Thanks! It's our most popular dish! People always post pictures and reviews on our Facebook page. You know, we sometimes post deals too!"
A customer calls to express appreciation for a recent e-commerce purchase. The receptionist thanks the customer for their feedback and says "Our team would love to hear about it on our Facebook page and people usually post pictures of their new deliveries to our wall, our URL is Facebook.com/…"
Albeit this type of unprecedented employee training and adoption is difficult to establish but you'd be surprised how many new Facebook fans can be created out of IRL conversations with a staff member.
Remember, this is 2016, tell your clients it's not weird to talk about their business being on Facebook to their customers anymore.
3) Utilize Facebook Messenger
If you haven't been paying attention to Facebook Messenger for Pages, now would be a good time.
Recent advancements include the ability to set up a Response Assistant that includes a Messenger Greeting, Instant Replies option and the ability to create an Away Message to let people know they've reached your client outside of business hours.
The ability to set up Facebook Messenger bots on your client's Facebook page will not only help with fielding FAQs but you can also generate and download a Messenger Code for your business (think QR code) that can be used for in-store signage or product packaging.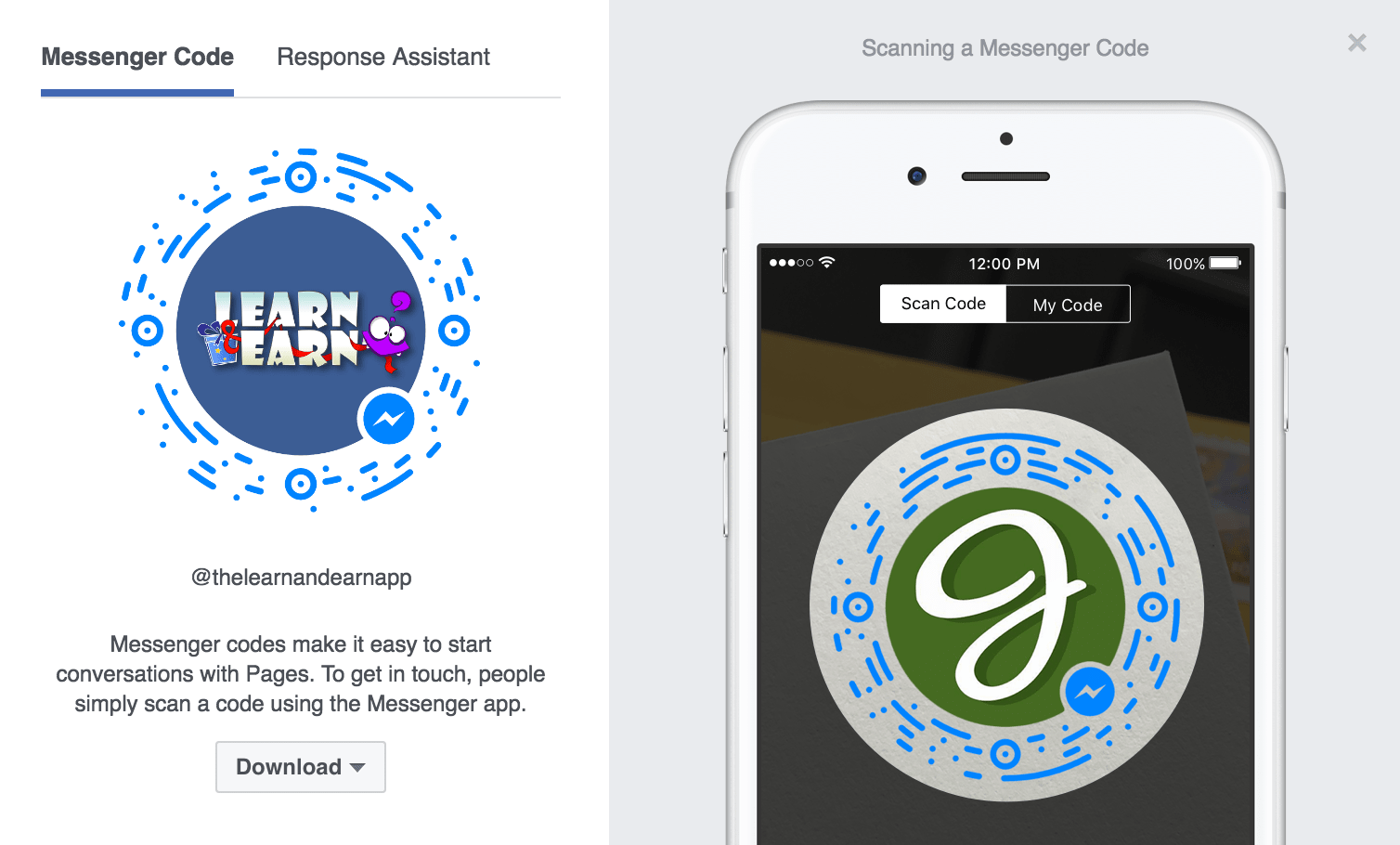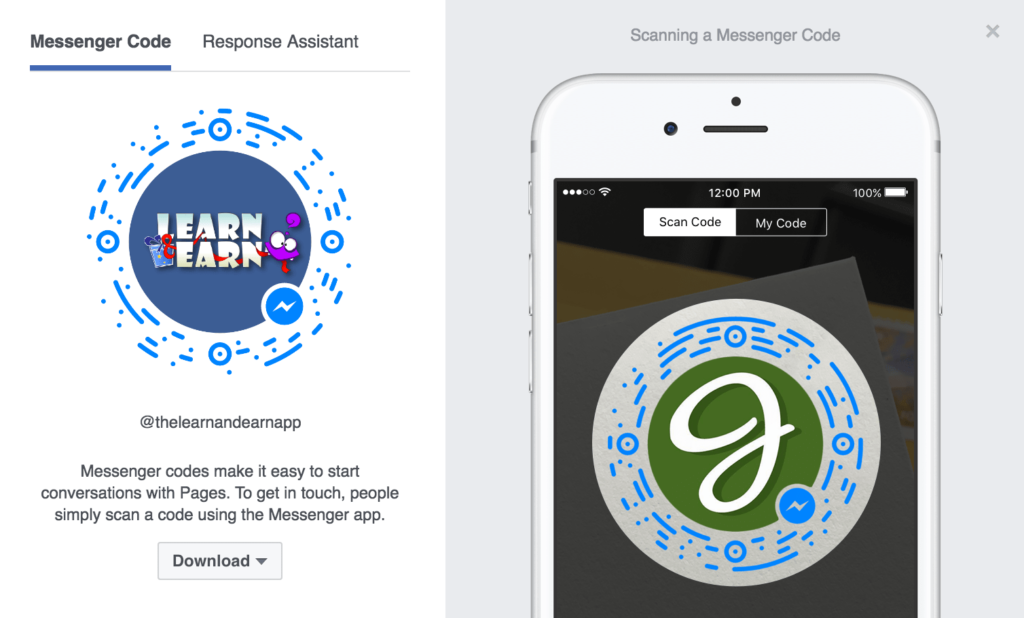 Facebook Messenger is worth keeping track of so be sure to follow the Facebook Messenger changelog for future updates.
4) Create Exclusive Groups
Facebook groups are more popular than you think. It all comes down to how you use them.
If your client has frequent announcements or product launches, consider creating a secret branded Facebook group that you only invite your most avid and loyal fans to.
This is a great way to get fans involved in your business and can provide valuable consumer feedback in a personalized format.
To begin your fan outreach, use Agorapulse to find fans who have engaged with your Facebook page the most over the last 30-days to start.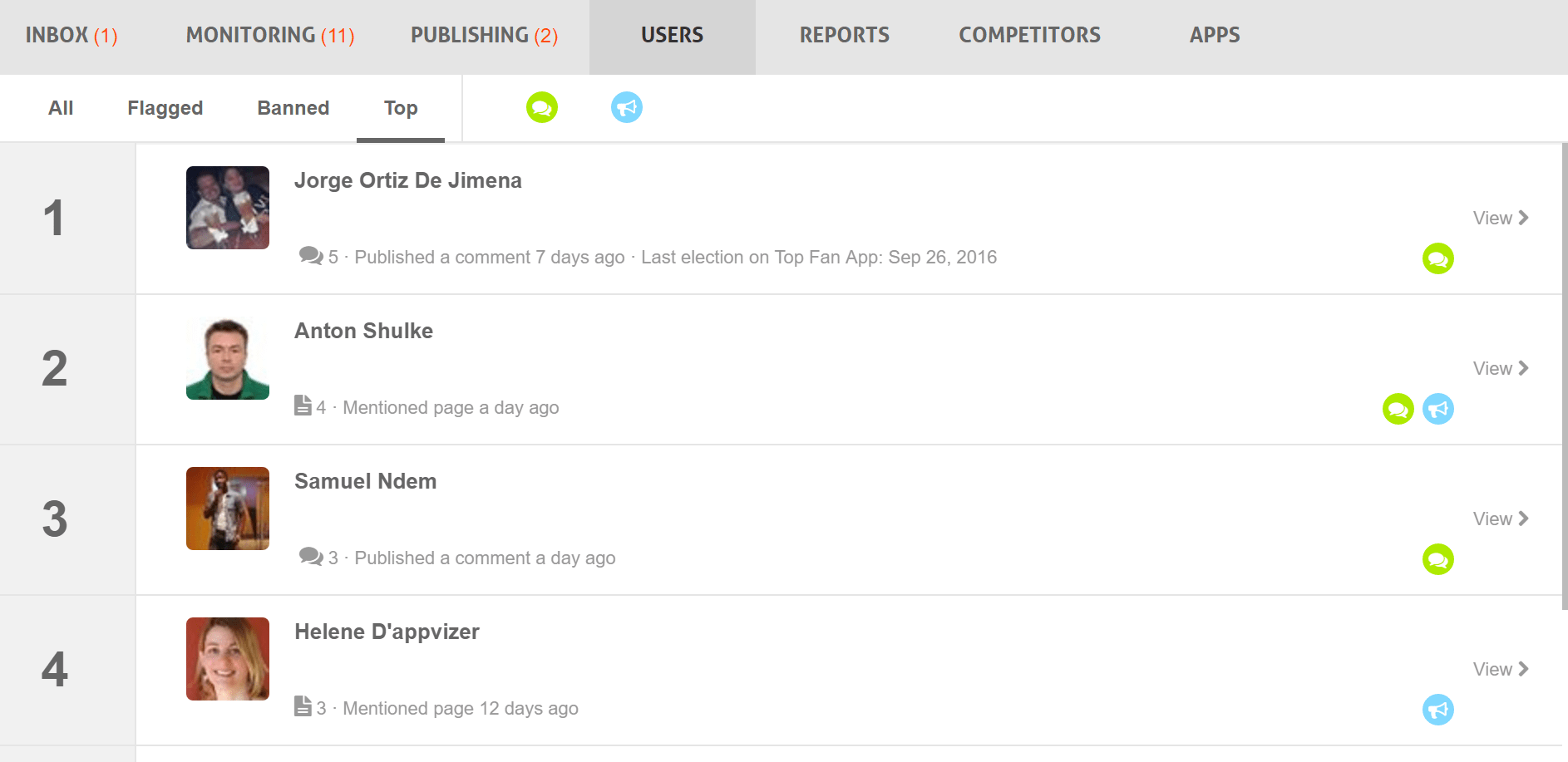 5) Provide Event Coverage
Does your client attend, sponsor or host any conferences or trade shows?
Regardless of the industry, it's very likely your client is or should be participating in these events.
Providing real-time event coverage through your client's Facebook Page is an advantages way to give their fans special access to the event and demonstrate their industry involvement.
Be proactive by scheduling posts in advance to accompany onsite coverage and make sure to use any event specific hashtag when composing your post. This will ensure your client is involved in the social chatter.
Facebook marketing for agencies will continue to evolve as new tools and functionality become available. The only question is if your agency will recognize, adapt and capitalize on these changes for your clients.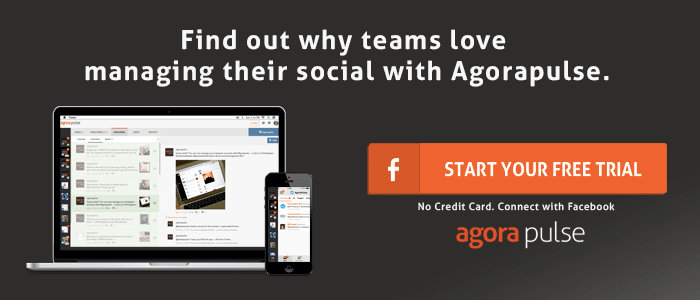 What are your top Facebook marketing tips you've used for your clients? Have you tried any of the examples I've listed above? Let me know in the comments below!