Not only does Facebook have over 1 Billion users, but the insane amount of information these active users provide makes the platform a place to run ads targeted in ways we've never imagined before.
Facebook advertising options continue to grow, and the vast majority of marketers know very little about what's available to them. The purpose of this post is to outline the Facebook ad options currently available.
Of course, stay tuned. Given how rapidly Facebook is evolving, this is bound to change any day!
For the purpose of this post, I am going to assume that you use Power Editor, a free browser plugin. All of these options are available within Power Editor, though they may not be in the self serve ad tool.
Custom Copy Ads
What Custom copy ads are
Facebook refers to this group simply as generic "Ads." Four of these ads allow us to customize the headline (25 character limit), text (90 character limit) and thumbnail image. In the case of the image, the ideal custom size used to be 100×72 pixels, but that is undoubtedly changing with the new News Feed. The fifth (Page Post Ad) is simply the promotion of a Page post and can't be edited.
Promoted content that falls within this group:
External Website
Facebook Page
App
Event
Page Post
Ads for External Websites, Apps and Events can only be promoted within the rand hand column. Ads for Facebook Pages and Page Post ads do not have limitations on placement.
Also note that when promoting your Facebook Page, you can drive users to your Page or any of your Facebook tabs.
Why You'd Use Them: The purpose of each ad is different for each piece of content.
External Website: Drive website traffic
Facebook Page: Increase Page Likes
App: Increase app installs
Event: Increase Event RSVPs
Page Post: Increase post engagement
Sponsored Stories
What Sponsored Stories are
You'll recall that a "Story" is generated whenever a user performs one of these actions:
Likes your Page
Comments on a post
Likes a post
Shares a post
Checks in to your place
RSVPs to your Event
Installs your app
Claims your Offer
This story is then displayed to that user's friends, following privacy settings.
A Sponsored Story simply promotes this. The story is generated organically and will be displayed for a short period of time to a user's friends. But the Sponsored Story will help resurface these stories at a later date to encourage their friends to participate as well.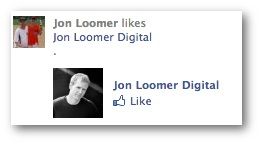 Following are examples of Sponsored Stories:
Page: People Liking your Page, checking into your location, posting on your wall
Post: People liking a specific Page post, liking any post, commenting on a post, sharing a post, claiming your Offer, voting on your Question
App: Stories published through your app and people playing your game
Event: People attending your Event
Domain: People sharing links to your domain
In all cases, these Sponsored Stories can appear within any placement. The Story itself is the ad, so no customization of title, text or image is necessary.
Why You'd Use Them: Social proof! While an advertiser can spend a lot of time split testing and worrying about the copy and imagery in a generic ad, Sponsored Stories make it easy. Your friend liked or did this, you should, too. Often very effective, easy and powerful.
Mobile Only Ads
What mobile ads are
Not particularly complicated. These are simply any ads that you can have appear within mobile devices only.
Following are the types of content that can be promoted within Facebook ads on mobile devices only:
Page Like, checkin or wall post Sponsored Story
Page Post Sponsored Story
App Sponsored Story
Event Sponsored Story
Domain Sponsored Story
Facebook Page using a Page post
Native mobile app
Within Power Editor, you can even control which types of devices your ad appears on:
All Mobile Devices
Android Devices
iOS Devices
You can also choose to only show your ad on mobile devices when connected using Wi-Fi.
Within iOS devices, you can choose to target only iPhones, iPods or iPads. In either case of Android or iOS, you can also target by minimum OS version.
Why You'd Use Them: Particularly useful for a brand or service that is mobile relevant. Also perfect for products that are only available on a particular platform.
Relevance aside, advertisers have also found that mobile ads are incredibly effective. Since there is only one column, there is less noise to distract the user. Your ad is simply much more likely to be seen and clicked.
These ads tend to be more expensive, but they also deliver corresponding results.
Video Ads
What video ads are
Not a whole lot to explain here. If you create a video Page post, you can promote it within any placement. I keep this separate from the Page Post Ad only because Facebook separates the two within Power Editor. You could technically create a Video Ad as a Page post Ad as well.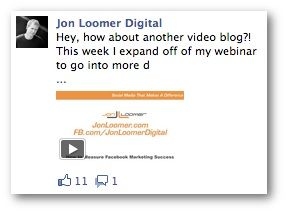 Why You'd Use Them: Video is powerful! Particularly within the new News Feed, the new video player will take up an insane amount of space. I've seen many marketers create Facebook videos that promote a new product or webinar and include the link to sign up in the description. They then promote it with a Video Ad.
Sponsored Search Results
What sponsored search results are
Target users performing a specific search for a Page, place, application or user. Bid to have your result, including a 70-character description, show up at the top in the "Sponsored" slot.
When the ad is clicked, you can direct users to your Page, app, event or any landing tab.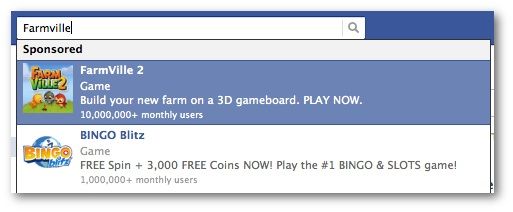 Why You'd Use Them: First, this is a good way to grow and find new Fans who may be looking for a more well-known (and similar) brand. It's also a good way to steal customers from a competitor.
This ad type could become increasingly important as Graph Search is rolled out. More and more users could (should) use Facebook Search to find products and places with purchase intent. In other words, such ads should link to direct revenue more often than they do now.