A few years ago I asked a taxi in Bangkok to drive me to work. He drove past the office location right into a regional highway.
Me: You needed to turn left.
Him: Yes. *and gives me a big smile*
Me: You need to make a u-turn.
Him: Yes Yes *smiling & driving me to the wrong direction*
A lot of smiles and yeses from him, 20 min of English mixed with hand gestures from me and we were finally driving in the right direction.
Not understanding English made his job harder.
Don't make the same mistake with Facebook ads: misunderstanding the meaning behind ads targeting makes it harder to exploit Facebook unique targeting option to its fullest.
Popular assumption: interest targeting is equal to targeting a page's fans.
Is this assumption true? The following quick tests will help us answer the question.
If I try "the Tea Party" as an interest, I get the following: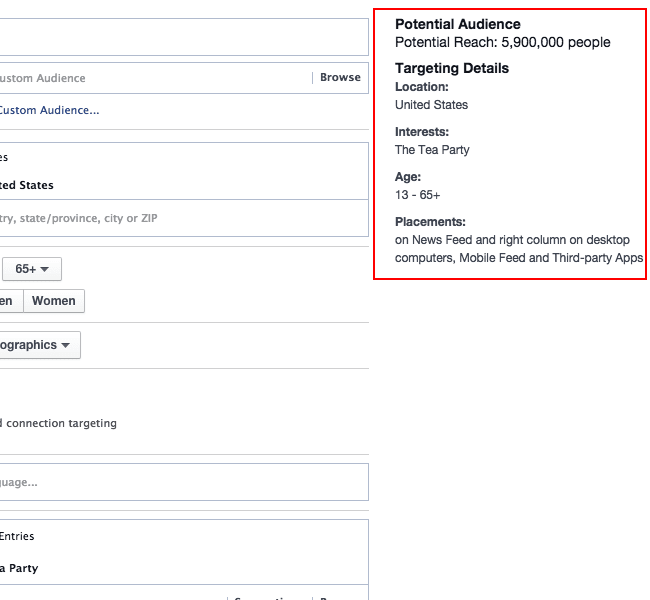 On the other hand the official page www.facebook.com/TheTeaParty.net, has only 2.9 million.
The difference is more striking in the case of the private student loans company Sallie Mae https://www.facebook.com/SallieMae, the page has nearly 43,000 fans, but when targeting them as an interest the potential reach is 410,000 people: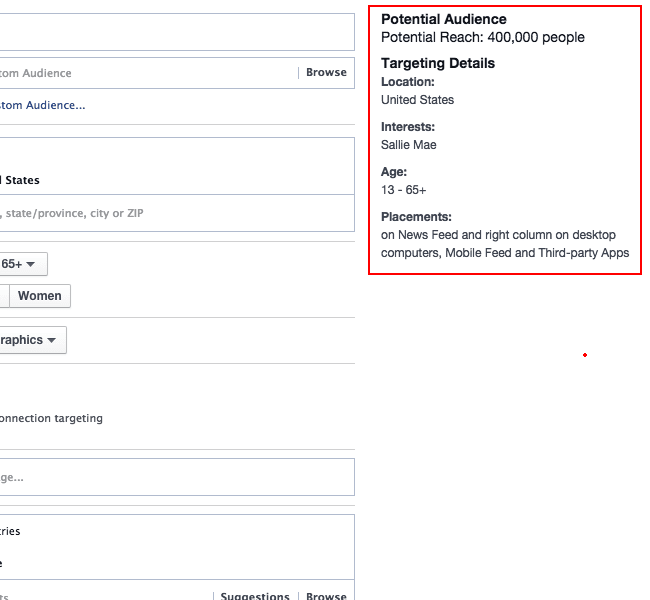 The reality
The exact algorithm used to aggregate interests is complex, not public, and undergoes non-stop changes. According to Facebook:
'Interests may include things people share on their Timelines, apps they use, pages they like and other activities on and off of Facebook. Interests may also factor in demographics such as age, gender and location.'
So, pages a user has liked may or may not play a role in interest targeting, and are only one ingredient in a potentially big mix. Note that Facebook use the word connected, which can include people posting to a page, commenting.., etc. The sentiment of that connection, however, is unknown.
Best practices suggest benefits to focusing on two of the ingredients of the soup mentioned above:
1) Groups people belong to
2) Status updates context.
"in 2011 FB confirmed to adweek showing related ads based on status updates
while the confirmed tests were about showing ads in real time based on the status updates. The interesting part is that keywords that make part of status updates are used to show ads to the user." (https://www.adweek.com/socialtimes/related-adverts-wall-post-status-update-ads/259318)
"Facebook says sometimes keywords aren't even used. The company said delivering ads based on user conversations is a complex algorithm continuously perfected and changed." (https://adage.com/article/digital/facebook-test-mines-real-time-conversations-ad-targeting/149531/)
A few days ago I commented on a friend's post about a travel destination people from the Philippines frequent. One day later I got the following ad in my news feed.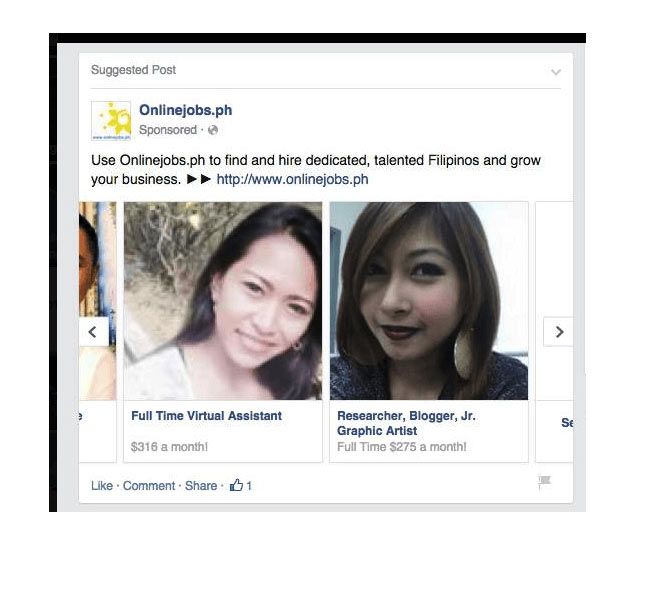 How to use Interest targeting in B2B niches
A while ago Facebook updated their ad interface to allow targeting based on the company people work for, job title…, etc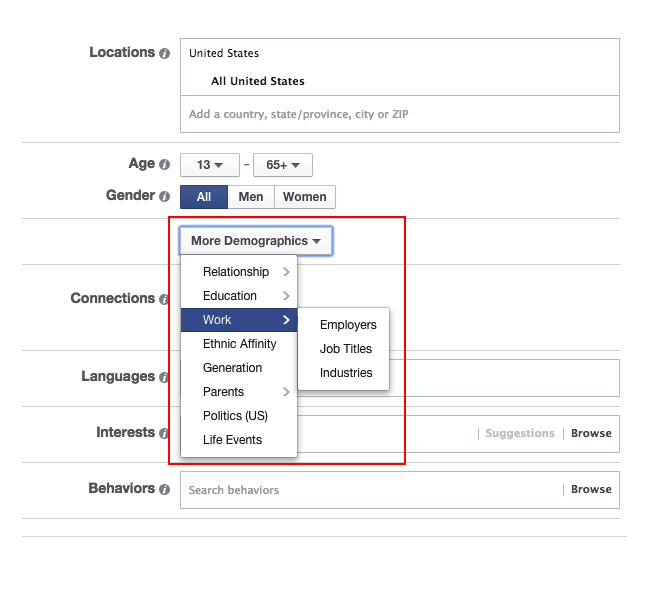 Here's the problem- Facebook is not Linkedin and a lot of people do not include into their work info on their Facebook profile.
Work/Education targeting can leave you with too small an audience, in such cases, the opportunity lies in targeting from Facebook groups.
I recently searched for personal trainer groups and found it is not that unusual to have groups for personal trainers with 5k even up to 30k members.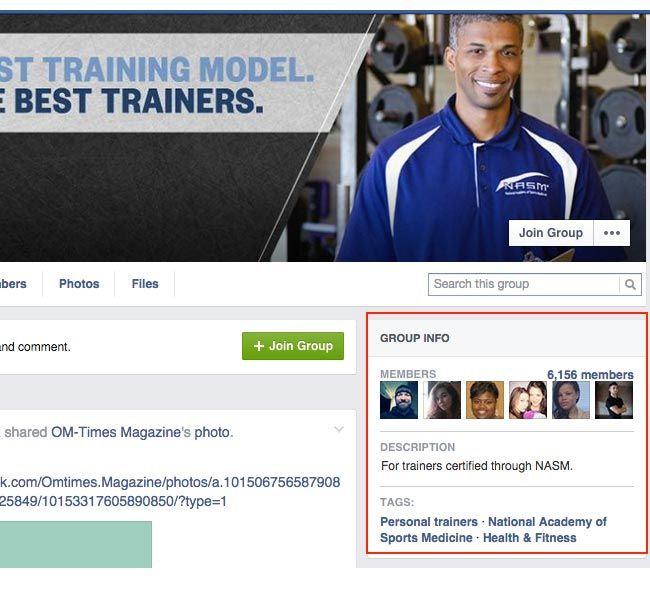 Not only are personal trainers more likely to join a professional group than include their work information in their profile, they are also more likely to talk about their profession in status updates.
I once had a gym as a client whose need was to recruit personal trainers. Job title targeting was not feasible to run since this gym's location was a small city, therefore the audience size was too small. Using "personal trainer" as an interest targeting, however, provided a big enough audience and multiple personal trainers applied for the job thanks to well targeted ads.
Here's another example. Let's assume we need to target Anesthesiologist. A job title study discloses the following: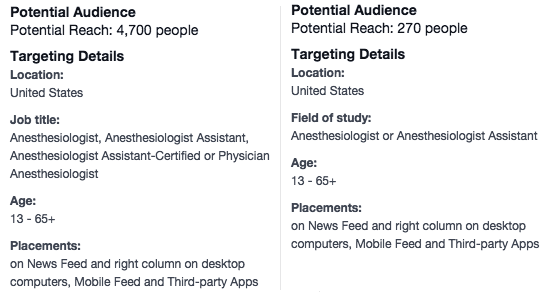 While interest targeting provides a much bigger audience.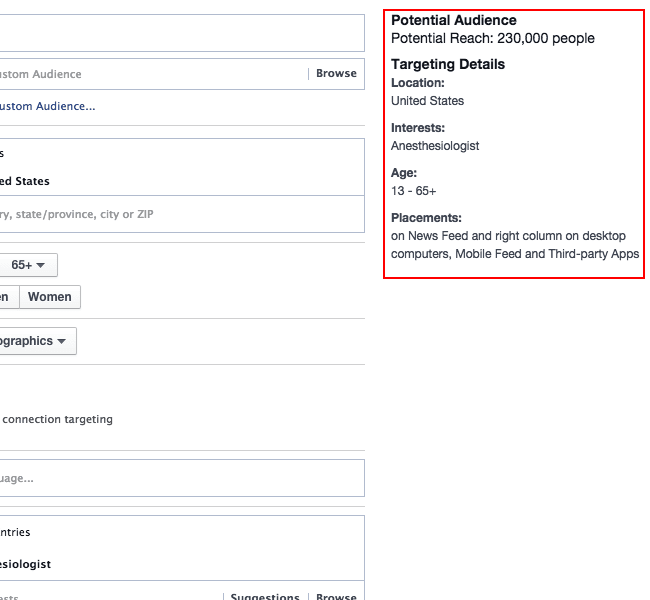 The above example illustrates the significant advantage of interest targeting over work info. This is a great start, but not the end all be all of targeting B2B niches. In the above examples one can also target medical journals, Anesthesiologist associations..etc
One might argue that interest targeting can be less accurate than other methods such as job title targeting. The reality is:
o
No targeting is 100% accurate, where only your ideal target audience will see the ad
o
It is about increasing the chances of your ad being seen by the ideal audience
o
It is about testing, and measuring against metrics that are important to you.