Need help planning your social media content for the fall? Check out these tips and ideas to fill your calendar for the upcoming season.
We've gathered some content ideas to help inspire you in creating your social media posts for the fall season.
Table of Contents
Include Holidays for Your Fall Content Calendar
One of the most obvious things to include are fall holidays—and you have so many to choose from.
Many times content managers miss important content opportunities because they wait too long to plan. Start far sooner than you think you need to!
Brainstorming questions
Ask yourself:
What holidays are relevant to my audience?

Which departments within the company should be involved in planning campaigns?

Do I want to tie in any of my content to special sales or events?

What visual materials do I need to make these content pieces effective?

How can I engage people with the feelings associated with these holidays?

What unique problems or issues is my ideal audience dealing with during these holidays that I can help them with through great content?
In addition to noting the big and obvious holidays that all the major companies are doing, you have an opportunity to tap into smaller holidays, too. This could take the form of religious or cultural holidays significant to your ideal audience or fun holidays relevant to your brand.
You can view multiple holiday calendars on your Google calendar.
Or even calendars for major sports or regions of the world.
This makes it easy to look ahead and see what holidays are coming up in different parts of the world in the upcoming months.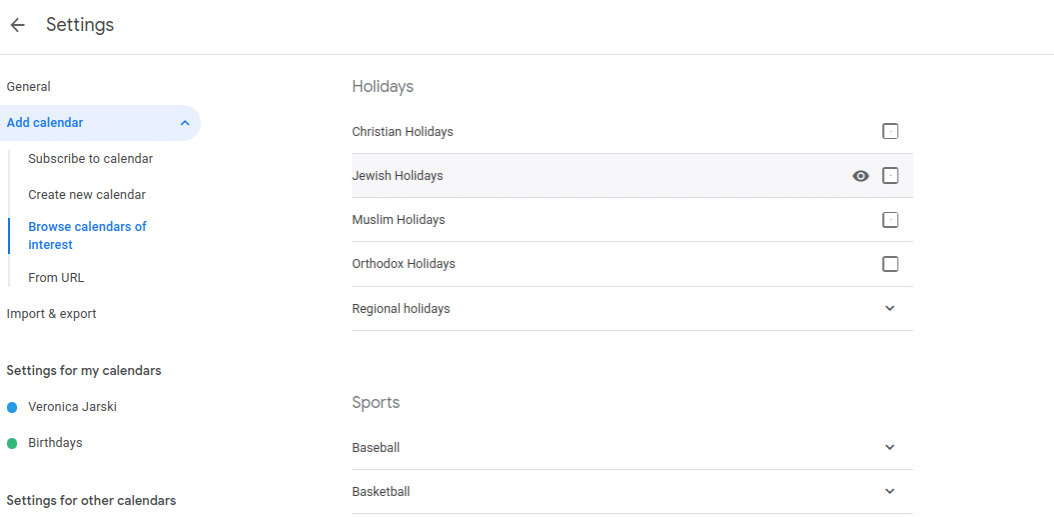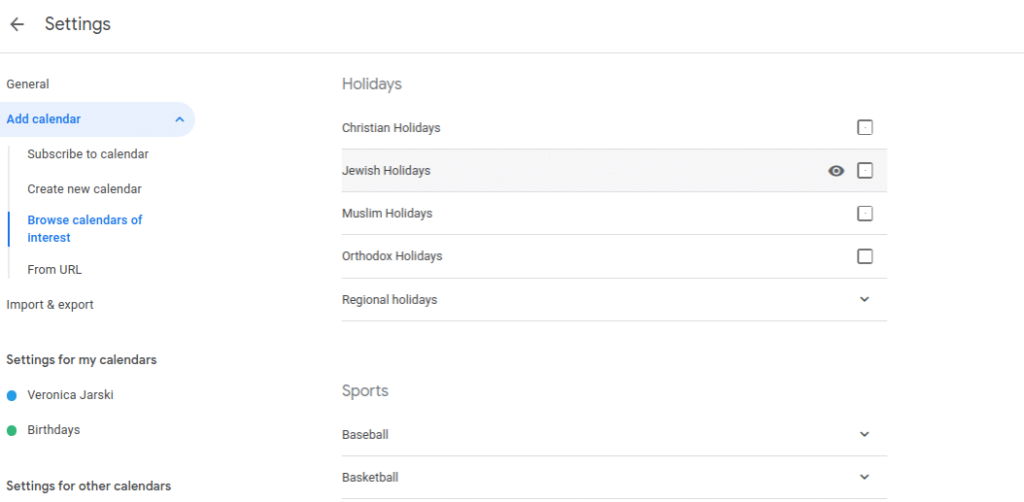 In addition, you can find holidays that might be relevant to your brand or audience via searchable calendars online. These are easy to customize to your brand in a fun way.
One of the best parts of planning content like this in advance is that you can incorporate it with your other marketing as well, both in a physical location or online through other media such as an email newsletter. Get creative with it and have fun!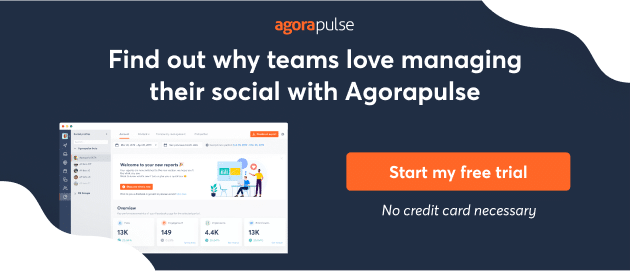 Plan Your Fall Sales Events
Do you want to take advantage of the fall to do some sales?
Using best practices will help make sure that your sales are a success on and off social media.
Brainstorming questions
Before you get started, you need to do more information gathering:
What sales events are already planned? How can social media support those efforts?

Do I have clear goals for my sales campaigns?

Am I trying to reach new customers, or get more sales from existing customers?

How are my sales specifically fall-related?

Am I going to support the sales with paid advertising as well as native content?

What is my budget for my fall sales events?

Do not do sales just for the sake of a sale. You also want to be careful about doing sales too frequently otherwise you train your regular customers to simply wait for the next sale to buy. In some cases, it may be better to add a bonus rather than give a price discount.
In some industries, you may never want to do sales. In that case, you can do another type of promotional event around a particular product or service. Or maybe launch something new for the fall. If your industry is one that sales are a regular part of the yearly cycle, then make sure you take the time to look at what was successful and not successful in years past.
And whether you are doing social media from within the company, or as part of an agency, make sure you have buy-in and participation from all the important shareholders.
Add Fall Themes in Your Social Media Content Calendar
Is your business dependent on the physical location you are located in? If so, what makes fall special where you are? For example, I live in Michigan. In my state, fall is great for apple picking and taking trips up north to view the fall colors. It is also sweater weather!
Identifying what makes fall special can help you make content that will immediately connect with your audience.
If you are not sure, you can even create content around asking the question to get audience feedback.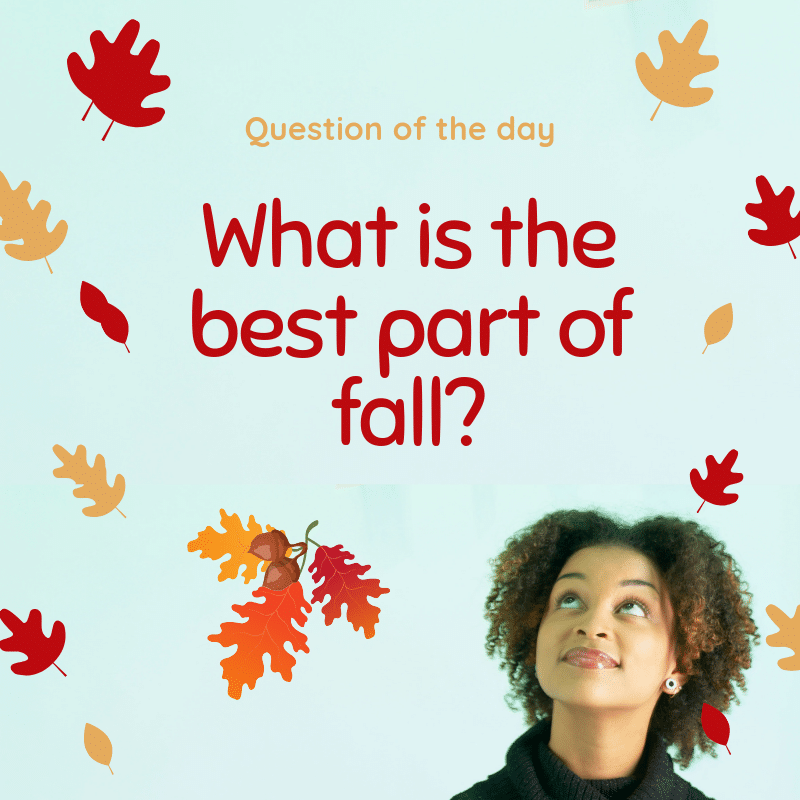 If physical location is not important, you can include other themes in your fall content calendar. Remember to make it relevant to both your audience and your brand.
Brainstorming questions
Here are a few to consider:
Back to school (this could be elementary, high school, college, or even graduate school!)

Getting back to a routine or schedule after vacation (perfect for people in planning related fields such as life coaches or financial planners)

The change in weather (Is it time to think about a car tune-up or some home maintenance?)

Getting ready for the final quarter of the year and hitting the end of year goals?
If you are feeling stuck on this form of content, take some time and review some of your emails or other materials from last year during the fall.
What questions came up regularly? What did you miss that could have helped your ideal audience?
If you only work in social media at your company or for this client, schedule a phone call with the client or another employee who interacts directly with customers to see what ideas they have about the problems your audience has during this time of year.
And if you need to communicate about content with your clients, consider using Agorapulse's shared calendar. You can be more productive and save time, energy, and hassle in sharing it with your clients.
How to Maximize Your Fall Content Calendar
Should you post more, less, or the same number of times per week? Should you change your timing at all? This is a perfect time to review your queue of scheduled content and make it fall-friendly. If you are consistently using evergreen content, take the time to review and refresh your social media content regularly.
When you consider the number of posts and times of day, think about the changes your ideal audience members are experiencing for fall. If they are going back to school (or taking kids back to school), their daily schedule is probably different. When they are available to be on social media may change.
Fall is also almost like a second New Year's, in the sense that many people see this as a fresh start or reset. Take advantage of this! If you have a service-based business, now might be a good time to think about doing a social media challenge (30 days to a cleaner house, for example, if you are an organization consultant). The key is to meet them where they are and create content that will help make their lives better, easier, or at least more fun.
Sign up now for a FREE demo.