Iceland Music is a non-profit organization creating business development for Icelandic musicians looking to export their music to other countries. It creates business infrastructures within Iceland and a network of connections of music managers, labels, and publishers, both inside and outside of Iceland. However, the company found its valuable time gobbled up by many social media tasks.
It desperately needed a social media management tool. Fortunately, the nonprofit found Agorapulse. Using this tool, Iceland Music now has much more time to share great music from Iceland with the world.
We recently had an engaging conversation about social media management with Cheryl K Ang, Iceland Music's project manager, North America, and music supervisor.
Q: What drove you to find a social media management tool?
A: We were spending excessive and unproductive amounts of time trying to schedule different types of content on three social media profiles.
In addition, the new Facebook algorithm was making it difficult for our posts to be seen, so we needed to find an easy way to publish and republish content.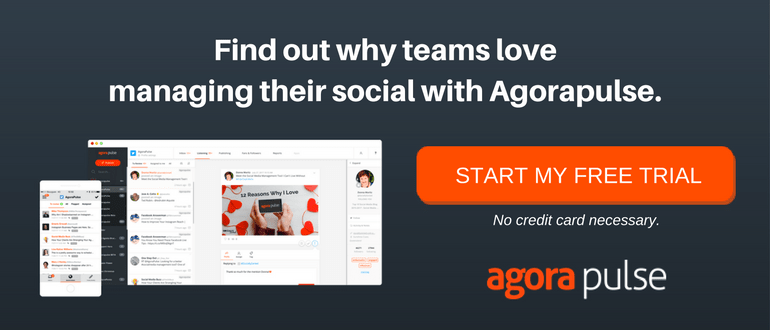 Q: What made you decide to go with Agorapulse?
A: Great trial, ease of use, comprehensive suite of functions, and responsive customer support!
Q: How has using Agorapulse helped you?
A: We no longer spend 3 hours a day scouring the Internet for content to publish at specific time slots. Now, we can schedule a week of content in under an hour. This has allowed us to spend time doing much more productive things, reducing overtime, and letting me spend more hours on life instead of work.
Q: Have you seen other benefits of using Agorapulse?
A: We can now more easily keep track of conversations going on in the social media sphere talking about us and if we are seen favorably by our audience. This allows us to gauge audience reaction to certain topics, for instance.
* * *
Now using Agorapulse to schedule content and handle all social media tasks, Iceland Music has more time for making music and focusing on getting it all out into the world.
Take control of your social media! Check out our free trial of Agorapulse to help you schedule, track, and measure all your social media efforts.