Everyone wants to get more Instagram comments. More engagement on your Instagram profile is almost always a good thing. More comments mean that people are interacting with your content, giving you a chance to start a conversation with them while simultaneously building valuable social proof.
Some people, though, go about trying to get those comments the wrong way. Just as people buy fake followers, some people use cheats and cheap tactics to try to get more comments. "Tag a friend!" they'll say in every post if they don't start tagging users themselves. You don't want to do this. It comes across as sleazy, cringe-worthy, and a little desperate, three terms you never want to be associated with your brand.
In this post, we're going to discuss all the different methods on how to get more Instagram comments without coming across as sleazy.
Choose Peak Posting Times
Instagram's algorithm may not show content in chronological order anymore, but that doesn't mean you shouldn't pay attention to what time and day you're posting.
Agorapulse allows you to schedule your posts for publication directly from your desktop to your Instagram business profiles and be informed of the best times for you to post to your followers. You can even set up content to repeat multiple times by setting a frequency of days for it to auto-post from your publish queue.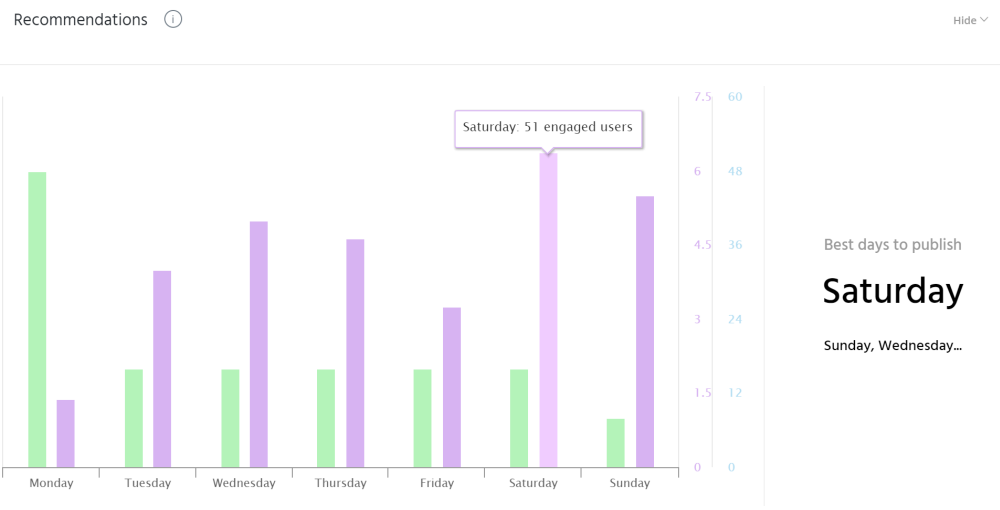 Post Content That Evokes Responses
Certain types of content will naturally draw out responses from Instagram users, so creating posts that people just have to comment on is a great strategy. These types of posts are often those that are emotional, sentimental, or somehow provocative. Bonus points if the posts are tied into timely events, including holidays.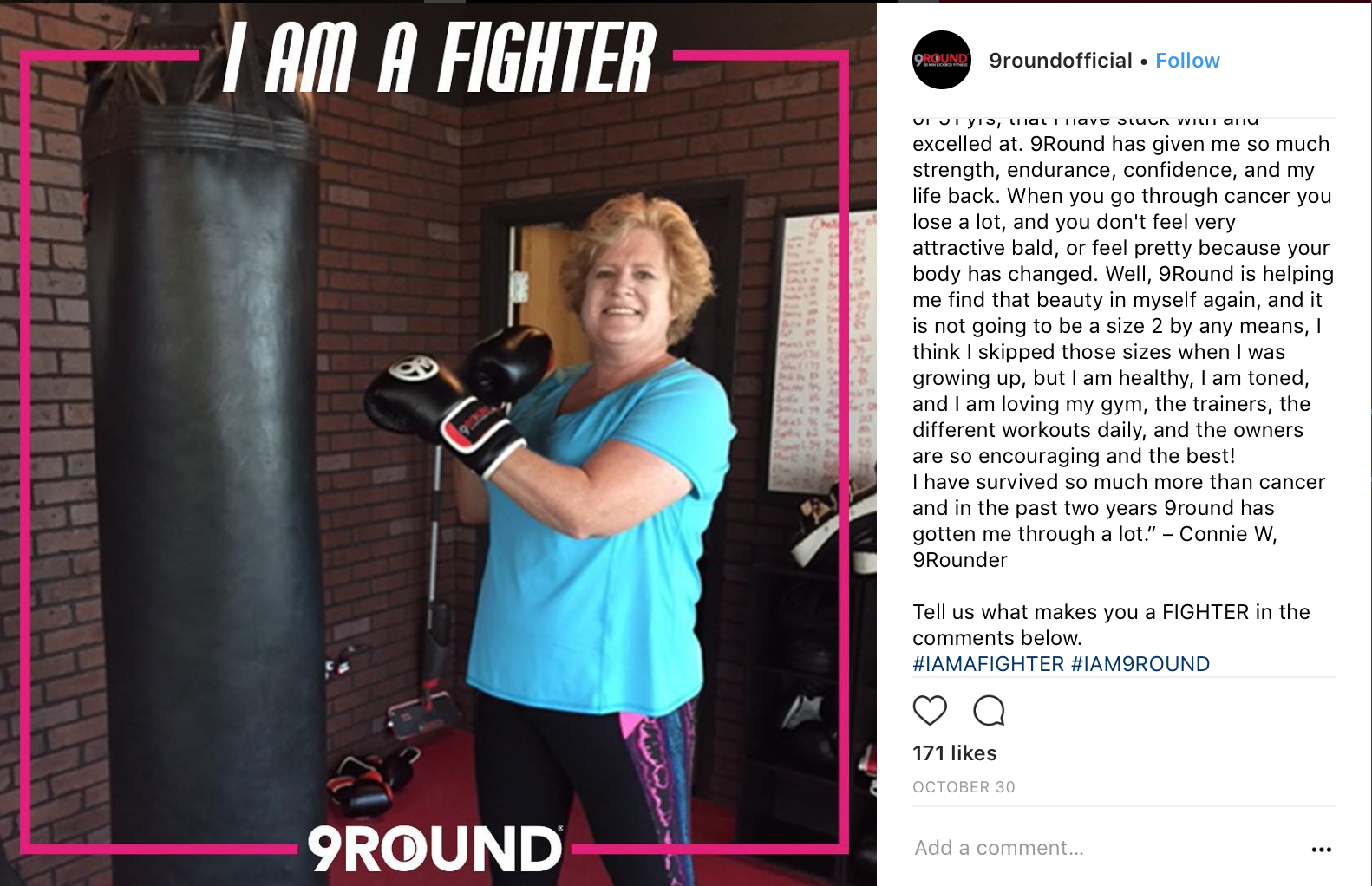 Examples could include …
Sharing your "why" for running a business, getting healthier, or getting involved with certain charities
Asking about favorite holiday traditions, or favorite holiday memories
Encouraging followers to share their thoughts on their dream date or dream wedding
To increase the likelihood of commenting, you can also ask people for their opinion outright. Ask them to share their thoughts, memories, or opinions in the comments. You might be surprised just how many you get.
One foolproof way to get more comments is to make the most of what you've already got on your posts. Reply to the comments that other users have left. Not only will this up to the comment count (people won't automatically see that half the replies are from you), this can generate more discussion. And more discussion means more comments.

Overwhelmed with the overall engagement? Use Agorapulse to monitor, manage, and reply to all comments happening on your Instagram account (and your other social profiles, too). You'll never miss an opportunity to generate more conversation with users who are already engaging with your content.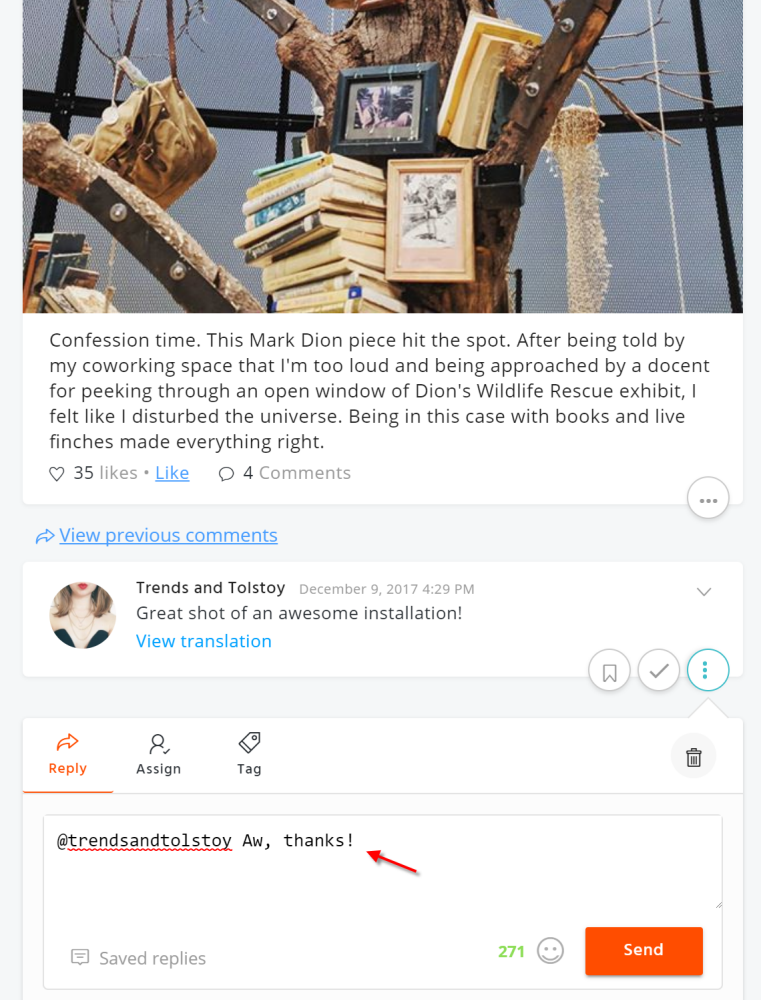 "This or That" Styled Questions
"This or That" questions are a great way to generate a lot of comments without requiring a lot of effort on the part of users. A lower barrier of entry and less effort can often mean more participation, so this is a win-win for everyone involved.
These posts show users two different options (often pictured in the image) and ask what users prefer. These questions may take the form of:
Which would you choose? Purple or red?
What type of pie is a Thanksgiving must: pumpkin or pecan?
Beach vacation or skiing expedition: Which would you go for?
Rustic weddings vs. classic church weddings: Which are you picking?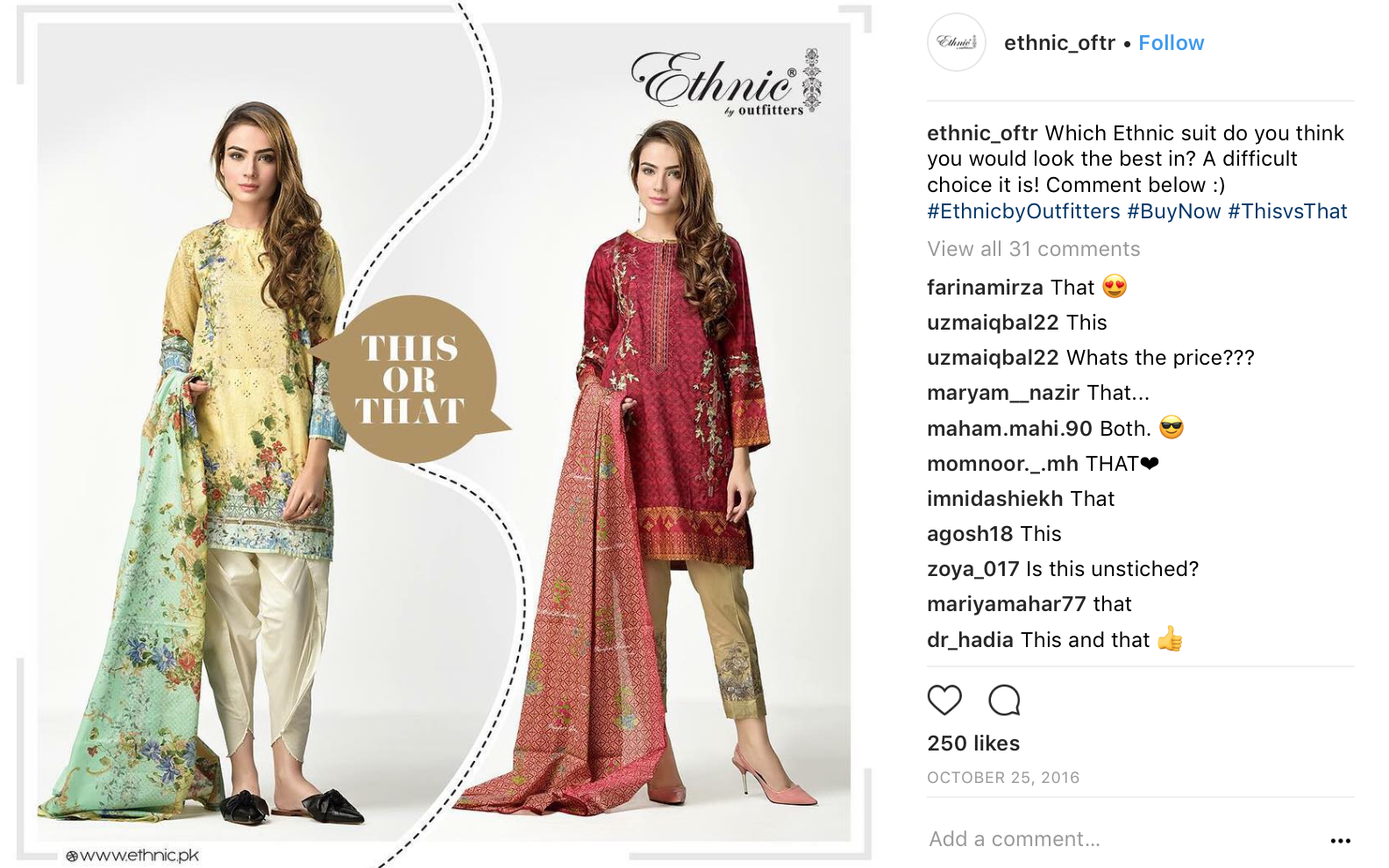 These questions are exceptionally easy to come up with, and they're easy for users to answer. Some people may comment with a long elaboration in their answer, but others can elect to just use a single word and still feel good about sharing their opinion. You can't go wrong with This or That questions when you want to get more comments on your Instagram account.
Want to shoot for more elaborate answers? You can always ask more open-ended questions, like "what's your favorite exercise we do in class and why?"
Run an Instagram Contest
Instagram contests are a surefire way to get more comments on Instagram. Though you can't require that people tag their friends to be entered into the contest (because it violates Instagram's contest guidelines), you can require that people comment on your post to participate.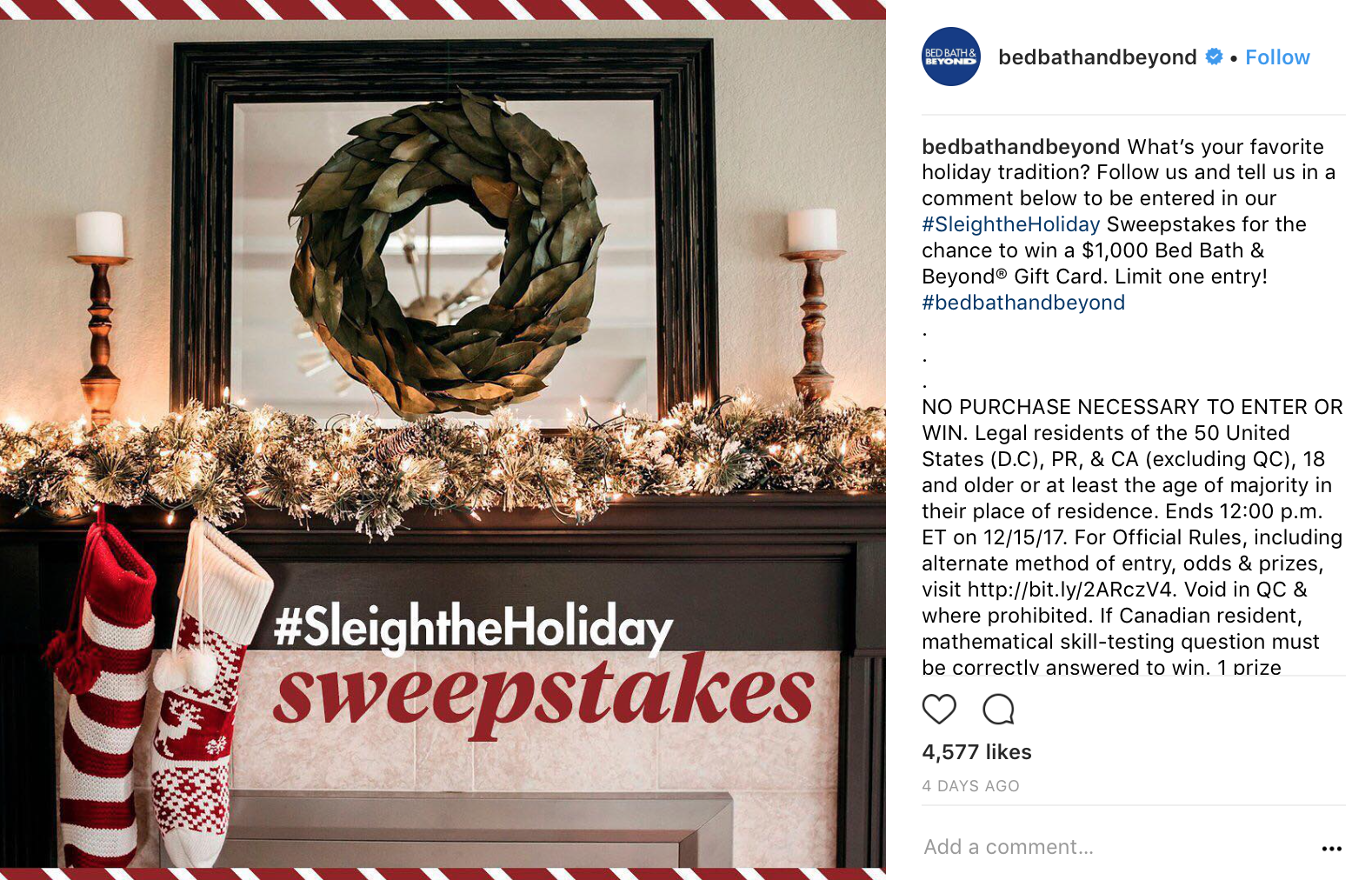 Promote Your Instagram Posts
If you need to gather social proof and you want more comments on a particular post, the Promote Post option is a pretty good one. It will send your post skyrocketing into greater visibility, and the more people who see your posts, the more likely you are to get comments on them.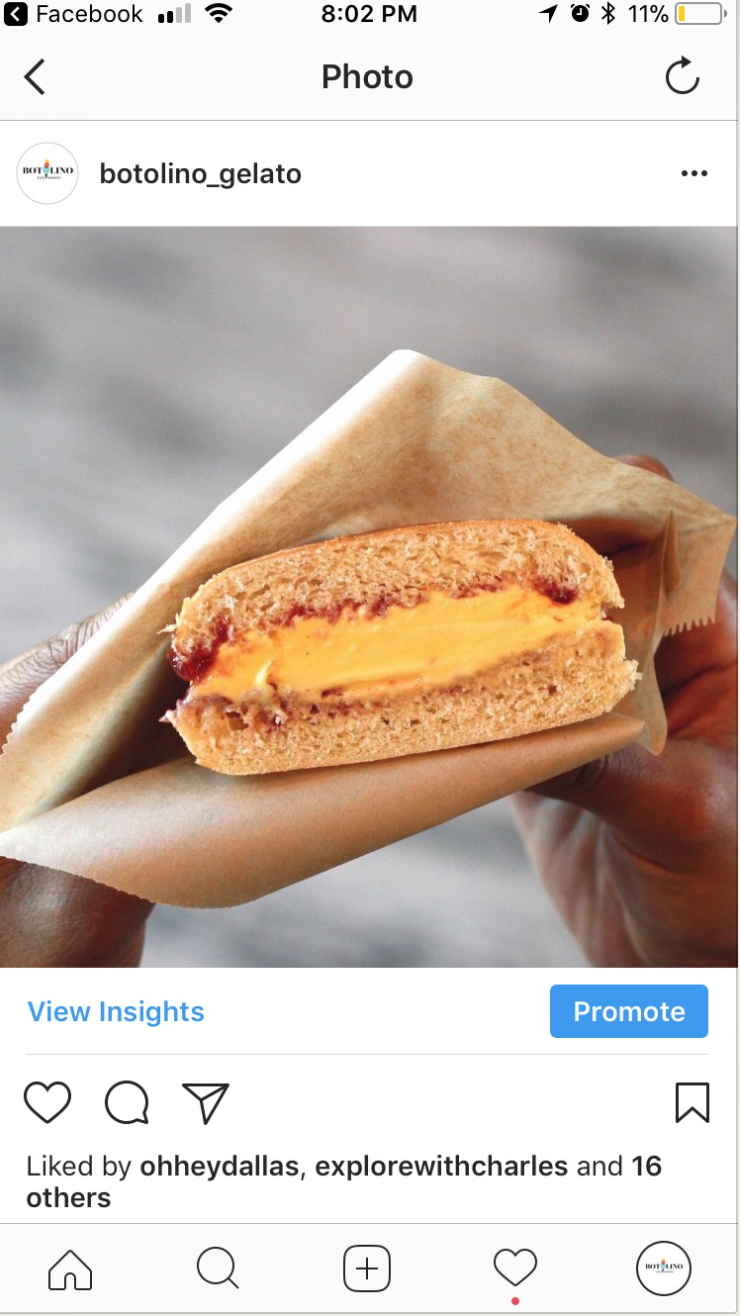 Promoting your posts can be done quickly on Instagram as long as you have a business account. Each post will the blue "Promote" button available when viewing it. Then you can choose if you want to send people to your profile or site, or reach people near a certain location. Either can help you get more comments.
* * *
If you try to use sleazeball tactics to get more Instagram comments, you'll scare away users instead of drawing them in. Instead, focus on utilizing strategies that regularly boost engagement on your profile. The interactions you'll see in return will be natural and much more enthusiastic. This will be clear to everyone who visits your profile. Just stick to the strategies and techniques discussed in this post and watch the comments come pouring in.
Sign up now for a FREE demo.
Pin This Post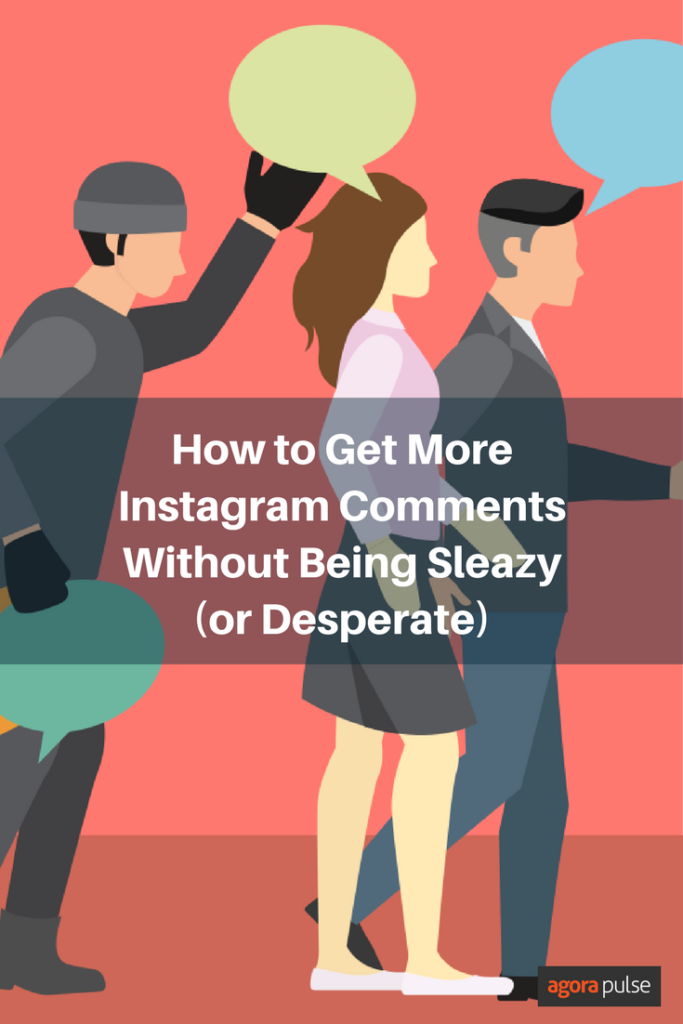 Originally published in December 2017