Instagram is increasingly following suit with parent company Facebook and transforming itself into a pay-to-play platform for advertisers and brands.
Since an algorithm update in 2016, Instagram ditched chronological feeds in favor of content it thinks you'll like to see — namely, friend's pictures, awww-inspiring animals and most definitely not corporate posts. As a result, social media managers and brands that wanna get noticed have next to no choice but to pay for Instagram ads. Two years in, marketers are finding it harder than ever to reach their audience.
Don't get me wrong– advertising on Instagram is still a great way to promote your brand to a highly targeted audience, but it's also an easy way to put out useless cringe-worthy content at the cost of your marketing budget. What gets pushed out needs to be top notch and visually striking enough to get noticed, and provoke audience engagement.
It isn't easy to craft something of the caliber that brands with teams of designers and photographers push out, but you can beat out 80-90% of Instagram ads by avoiding common pitfalls.
To get a better idea of how to create a cringe-free Instagram ad campaign, I spoke with two professionals with a lot of experience in (ethically) gaming the 'gram with quality ad content.
Kaitlin McKay
– Head of Social at
Rebecca Abigail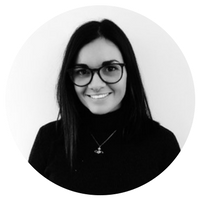 Kaitlin is the social head honcho at Rebecca Abigail, a communications agency based in London. She was brought on to launch their social media and influencer marketing division. Prior to this, she spent 7 years working at the likes of We Are Social, HeyHuman, and Feref leading social campaigns for big names like LEGO, Ballantine's Whisky, and Tesco.
Kaitlin has seen Instagram evolve as a platform for advertisers and –admittedly– has a love-hate relationship with advertising on Instagram.

Kaitlin explained,
"On the one hand, I believe there is great value in giving brands and businesses the opportunity to reach new audiences through advertising. When the aesthetics are done right, an Instagram advert can blend into your feed and doesn't have to feel "intrusive".
On the other hand, I feel that the platform is going down the same path as Facebook, where all brands now have to essentially pay for any of their content to be seen by their followers, and soon Instagram will become a heavy stream of adverts too."
Lauren Mahon
– Social Media Consultant, Founder of Charity Store
GIRLvsCANCER.co.uk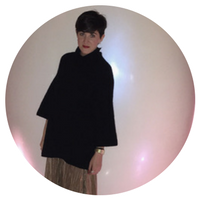 Lauren is exceptional at strategizing and creating Instagram content. Carving a niche in the world of fashion and luxury goods, she now works as a coveted social media consultant for some top UK brands. Lauren is also an Instagram influencer herself.
Following her breast cancer diagnosis, she documented her journey as a young woman battling cancer on her blog, and now successful t-shirt charity store, GIRLvsCancer. Her way with words, penchant for beautiful social photography, Instagram skills, and relatable content led to her brand going viral.
Instagram Ads Tips From The Pros
Both Kaitlin and Lauren shared some fantastic Instagram ad tips that can take your game to a whole other level.
Lauren shared a bit about her experience with using ads as a method of audience acquisition for brands, and as a part of remarketing programs to drive ROI.
"Customers are becoming increasingly savvy and prefer to use Instagram as a place to source inspiration– not be sold to. This is why the content of Instagram ads is vital – it needs to feel organic!"
Kaitlin agrees, putting emphasis on the realities of advertising to people in general.
"It's a fact of life that people don't like adverts — 39% of the UK population use ad blocking software! But if an Instagram advert is done right, it shouldn't feel like an ad – it should blend seamlessly into your feed and not feel intrusive to you.
As more and more businesses are ramping up their Instagram activity and ad spend, it's imperative that they create meaningful and lighter content that their audience wants to see."
Instagram ads shouldn't feel like they are Instagram ads.
I asked Kaitlin to elaborate on her strategy for overcoming people's aversion to being advertised to on Instagram.
"It's so important for every brand to have a solid strategy and visual identity established before considering creating any Instagram ads."
Kaitlin shared a list of the strategic questions that she sends to her clients:
What are your brand's business objectives that you want to achieve through social?
What are the key target audience insights? What will make your audience tick?
What are the platform's features and how do people want to consume content from brands like yours?
"For me, aesthetic is everything when it comes to Instagram. The whole reason people love Instagram is the fact that it's visual first, text second."
The Sins of an Instagram Advertiser
The experts agree– the goal of a great ad campaign is to make your content feel natural and organic. You need to know your brand and know what Instagram is (and isn't.)
As we wrapped up, I asked them what they advise marketers avoid when crafting an ad for Instagram. Lauren was quick to respond.
"It should feel completely native and on brand. I tend to avoid using stock or product imagery– lifestyle and editorial style images tend to work best with subtle product placements."
Product placement with emphasis on inspiration and lifestyle. Deliver more than just a packshot.
Oh, and do not use any packshots on ads. It drives me wild. Devalues a brand in an instant." she continued.
Kailin added her greatest cringe-inducing Instagram ad sin, stressing the importance of not just visual content, but the caption and any copy on the graphic asset.
"Typos. End of story."
Facebook First: Replicating Ads Across Platforms
Facebook makes it easy to replicate successful ads straight over to Instagram and many marketers take advantage. I was curious if the "Facebook first" approach was considered good or bad practice. Lauren was not a fan.
"Bad. Each channel should be treated differently and optimized accordingly."
Kaitlin shared her sentiment.
"Every platform has its own role and aesthetic that brands should adhere to. Content that works on Facebook doesn't typically work on Instagram so I hate when I see a heavily branded visual on Instagram that's clearly been posted across a brand's every social account.
It's so important that a brand thinks about what content works for each platform and tailors their content to each."
Video can be very engaging if it's done well.
Ads That Move: Advertising on Instagram With Video
Video is becoming more and more prevalent in Instagram ads so I wanted to know if video is always going to win over a static image?
Kaitlin gave me her take. "When you hear stats like "100 million hours of video are watched on Facebook every day globally", it's clear that we all love to watch a bit of video content on social media! I think it's important that brands have a mix of content types from videos to photos to Instagram Stories. If a brand just shared videos, it would become stale very quickly for their audience."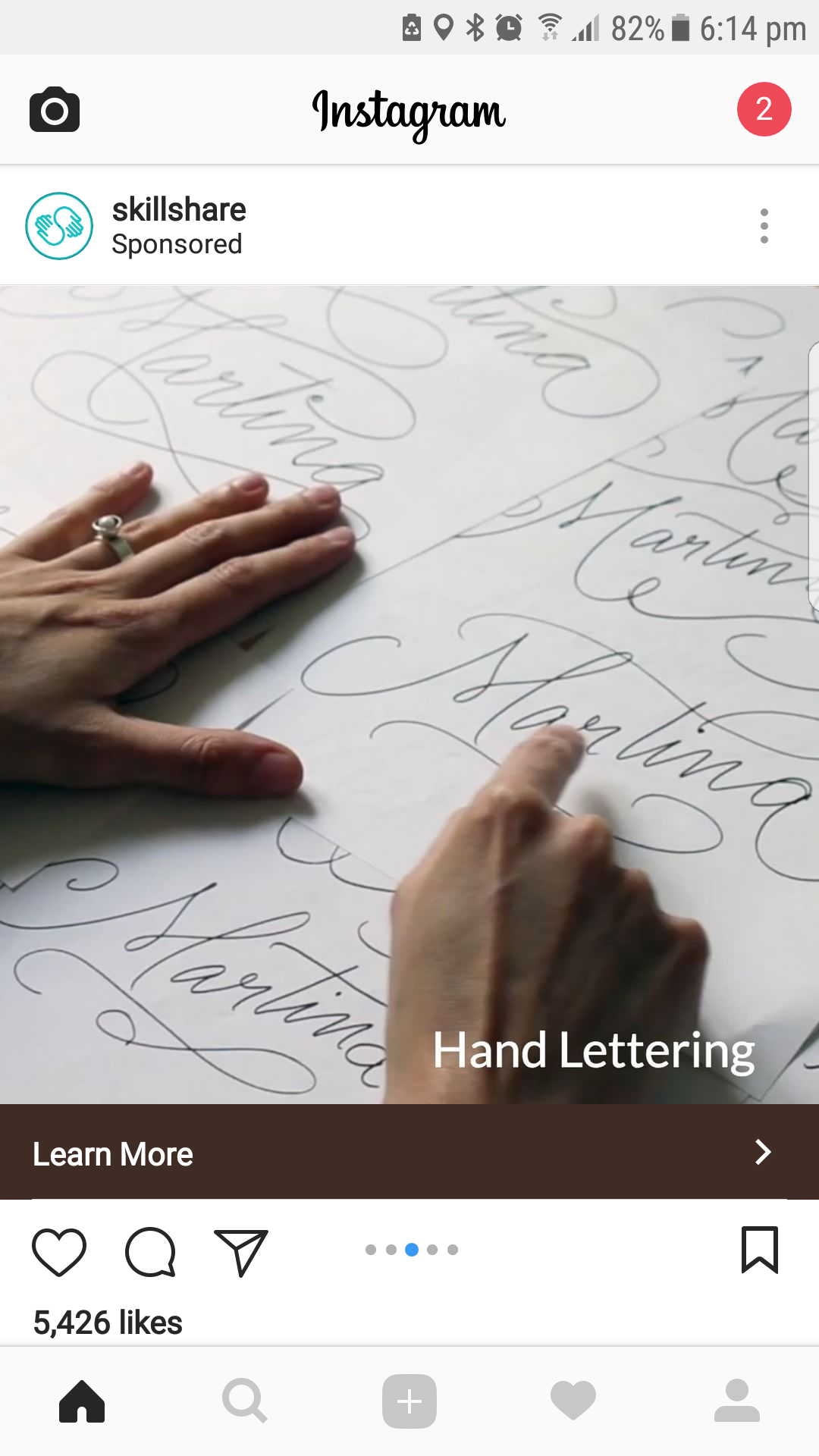 An image, or images, are sometimes a better fit for your goals.
Lauren added to this, "It always depends on the narrative and creative style. A well-executed image can be just as effective. If you're going to do video make sure it's done well."
TL;DR:
The
DO
And
DON'Ts
of Advertising on Instagram.
DO:
Create ads that inspire your audience instead of just selling to it.

Make your ad feel organic and blend seamlessly with your audience's feed.

Create meaningful and light-hearted content that people want to see.

Advertise strategically and establish a clear brand visual identity before you make your first ad.

Know your goals, know your audience, know the platform.

Make content that puts images front and center– esthetic is everything!

Use lifestyle and editorial style imagery with subtle product placement.

Tailor your content to Instagram specifically.

Proof-read your copy before you hit publish.
DON'T:
Hard sell your products.

Make intrusive content.

Use stock images or packshot style product images.

Cross-publish ads straight from Facebook campaigns.

Use heavily branded visuals.

Just use videos or images– focus on a healthy mix of both and test the results

Make video ads that suck just for the sake of it.