Historically, Instagram hasn't offered a central place for businesses to view their analytics. Instagram business pages are slowly being rolled out and will include analytics, but they might not be enough for most marketers.
If you're running a business, you don't want to be logging in to each social media platform every day to look at how you are doing. When you do an analytical deep-dive, you need a dashboard. Here are some tools that give some perspective on how your Instagram account is performing.
Crowdfire
Crowdfire is an Instagram analytics tool that offers basic metrics. The tool focuses less on the content you're publishing and how each post is doing and focuses more on the people you connect with. Crowdfire works with Twitter and Instagram and has capability for publishing posts through the tool. You'll see metrics such as:
Non Followers. When you login to the Crowdfire interface via Instagram, you will be able to see the people you follow who don't follow you back.
Fans. These are people who follow you whom you don't follow back. This can be helpful when you want to make sure you're following back.
Recent followers and unfollowers. Sometimes you want to see what has changed in the last little while. You can also see all your followers in this tool, so you don't have to go to Instagram for the list.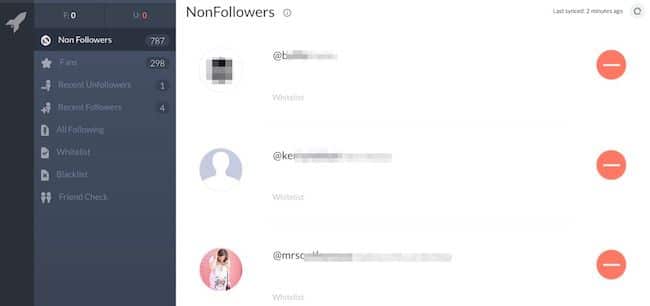 One cool feature in this tool is the ability to sort by newest first or oldest first. That means if you're looking at non followers, the most recent people you followed might not be following you back yet, but if you view oldest first, you can see the people who will probably never follow you back.
Iconosquare

One tool that has improved in the past few years is Iconosquare which offers a breadth of visualizations for your Instagram metrics. Some features include:
Follower and unfollower counts. Like Crowdfire, Iconosquare monitors followers and unfollowers, including those that are recent.
Audience geography. Iconosquare will allow you to visualize your analytics with world maps.
Best times to post. See which content received the most engagement and what days and times you posted that content. This can help you fine-tune your timing.
Best filters. See how well your posts performed, sorted by filter in a nice-looking bar chart.

Agorapulse
Agorapulse is a dashboard that can show analytics for more than just Instagram, such as Facebook Page Insights and Twitter analytics. Here are a few features Agorapulse offers:
Lifetime follower growth and daily new followers. A line chart shows the growth trend for your following as well as the number of followers gained (or lost) each day.
Post engagement. See how many posts you've published in a time period of your choosing and the amount of engagement (comments and likes) you've received for the posts in that time period. Agorapulse provides a bar chart that shows how many posts you've published and how many comments and likes you've received (as separate bars) for each day.
Top media. Agorapulse provides your top four posts with the number of likes and comments they have received.
Top hashtags. These are the hashtags you've used on the posts that received the most engagement. Once you've published enough posts, you might start to realize some hashtags are bringing in more engagement.

Monitoring and awareness. Track hashtags that are associated specifically with your brand to see how many people are using them. You can also monitor user posts geotagged to a specific location if you own a brick-and-mortar store, such as a restaurant or spa and want to see if anyone is posting about you when they visit your store, but just not tagging you.

Community management. Not only can you see the analytics about how people are engaging with you, but you can also track analytics on how you are engaging with your audience! That's right, when comments come in, you can review and reply to those comments. Track your progress to assure that you're making your social media more social.
Planoly
People usually choose Planoly to manage their Instagram feed, but it offers some general data to be used as an Instagram analytics tool. You can quickly see metrics like:
Total likes and comments. Planoly's basic analytics will show you total likes received for your Instagram posts, as well as total comments received.
Engagement over a specific time period. Likes, comments, likes per post, and comments per post for the last week, month, year, or a time range you define.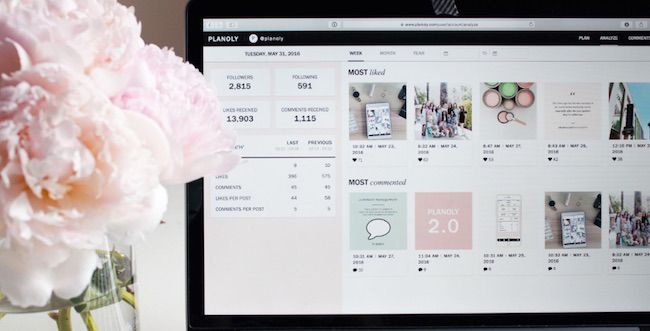 Choosing the right Instagram analytics tool
All of the tools mentioned in this post have free trials or free versions, and they all have a lot to offer in their paid plans. The tool you choose depends on a few factors:
What is your budget? Crowdfire is free to see analytics for one Instagram account, but can range from $10 to $200 per month for more than one account; price increases based on number of accounts. Iconosquare prices range from $4.90 to $49.90 per month per Instagram account; price increases based on features. Agorapulse costs $49 to $199 per month, based on number of users and accounts. Planoly pricing ranges from $7 to $159 per month, with tiers based generally on number of Instagram accounts.
Do you want to integrate other platforms? Do you want a tool that offers analytics for many different social networks like Facebook and Twitter, not just Instagram? While Iconosquare and Planoly are for Instagram only, Crowdfire also supports Twitter, and Agorapulse goes beyond Instagram to Twitter, LinkedIn, Google+, and Facebook.
What are you comfortable using? Try a free trial of a tool to make sure you can learn and enjoy using its interface. On the flip side, remember that any tool takes some getting used to. See if the tool has a mobile app if that matters to you. Figure out if it fits well with your existing workflow.
Do you want publishing capabilities? Do you want to be able to manage your Instagram account (reply to comments, schedule posts) in addition to viewing your analytics? Iconosquare focuses only on analytics, but Crowdfire, Agorapulse, and Planoly offer publishing capabilities.
Have you used any of these tools? Do you use any that aren't in this list? Share in the comments below!