Everyone loves a good story. Especially an Instagram Story. But with so many good stories out there, you need to make sure your brand's Instagram Stories outshine the competition.
If you're thinking about making Stories part of your content strategy, you want to make sure you're leveraging this frequently-watched platform to your benefit.
These six tips can help you craft Instagram Stories that are better than your competitors'.
1. Tell a Well-Composed Story
Create a story for your audience that has a beginning, middle, and end. This can happen in one frame or in several, depending on the content.
Instagram Stories only gives you 15 seconds max at a time for each clip, but you can still string together multiple clips to tell a Story. Use your first clip to set the stage for your story, the in-between clips to flesh it out, and the final clip to showcase its conclusion.
Chef and author Danielle Walker used her Instagram Stories to answer users' questions about a favorite product line of hers, Native. Native is a body care company that makes deodorant, body wash, and other body care products.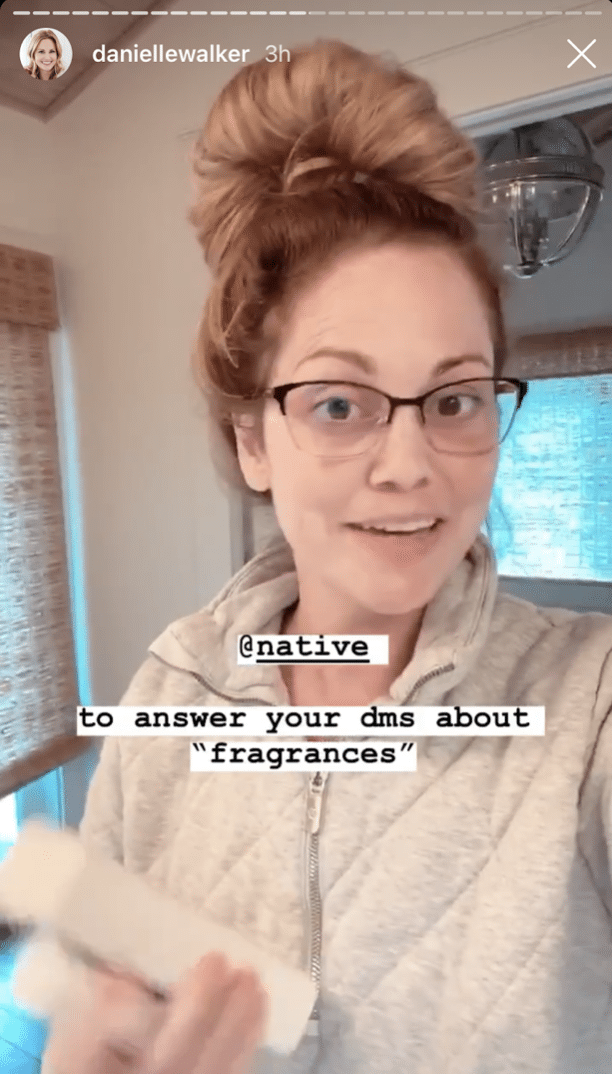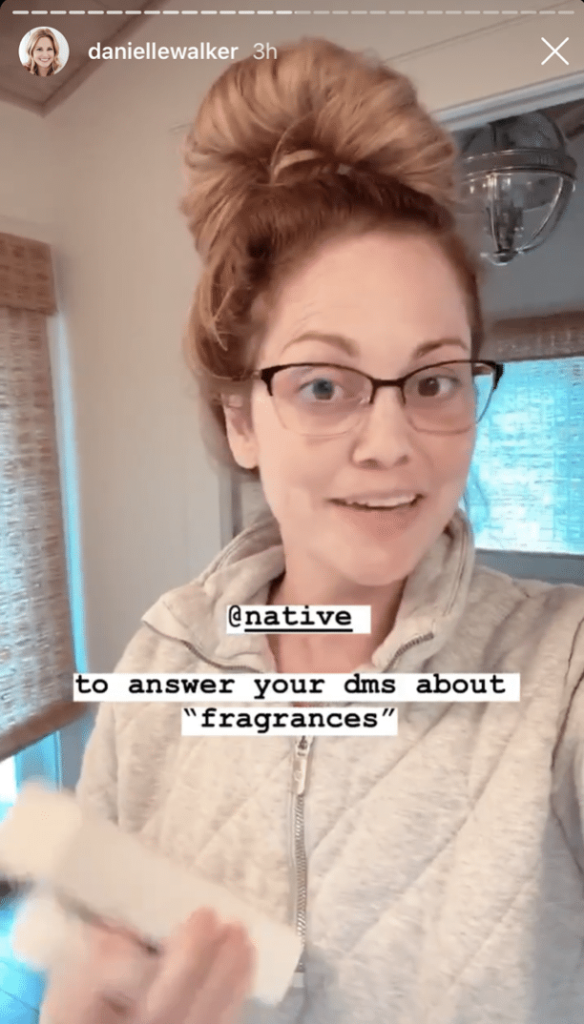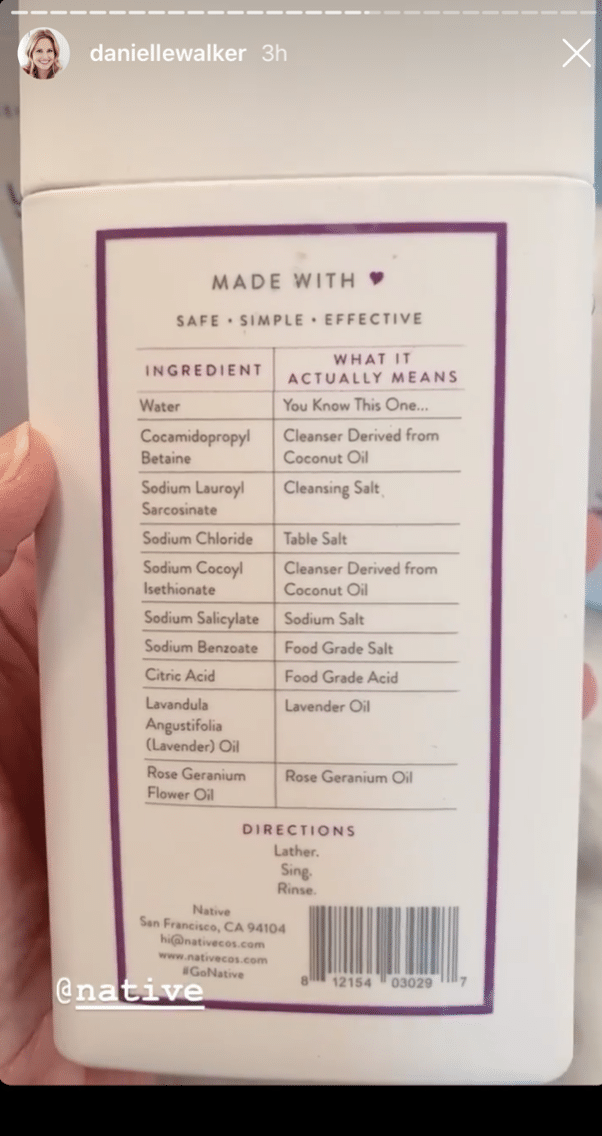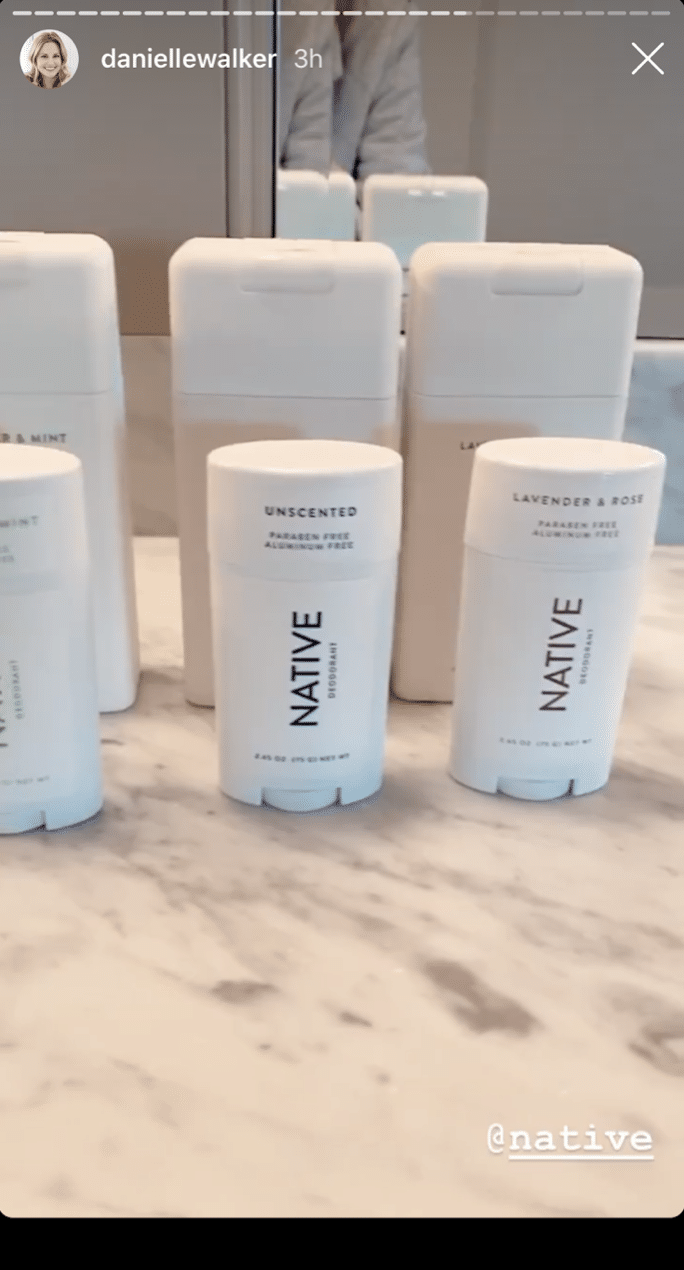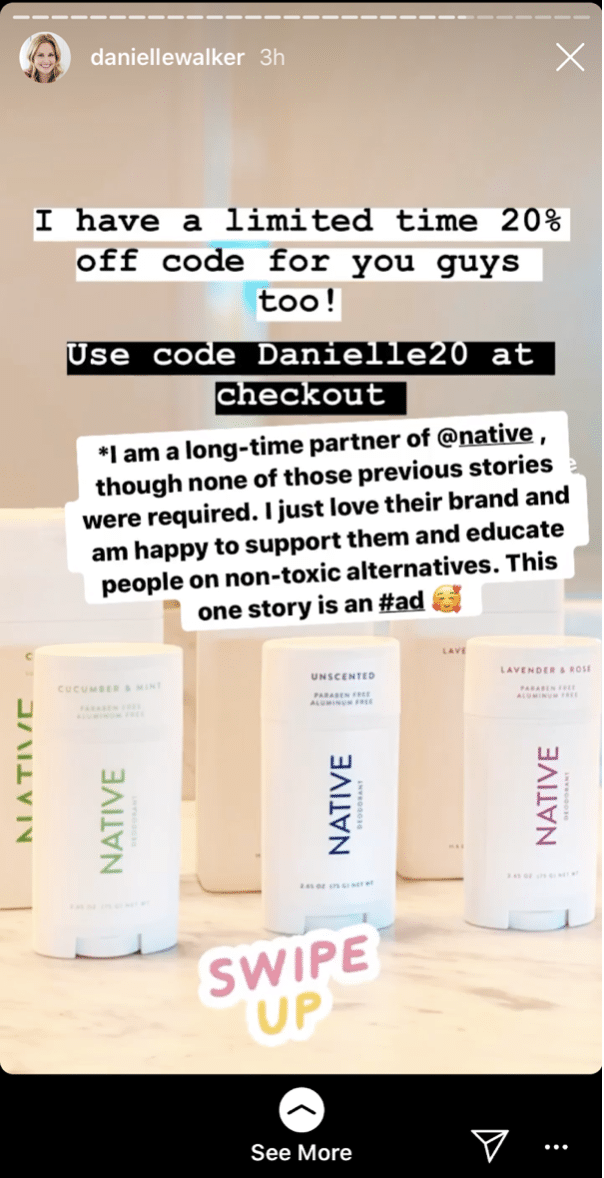 Danielle's audience is concerned about getting natural, chemical-free ingredients. After Danielle used her Stories to highlight Native products, she followed up with a detailed answer for her audience about the fragrance ingredients in the company's products.
Notice how her Stories sequence has a clear beginning, middle, and end.
Not only did her audience walk away with more information about the product, but she also threw in a coupon code they can apply to their next order.
If you record video inside the Instagram app, recordings longer than 15 seconds will be automatically segmented into multiple clips that are 15 seconds long each.

2. Plan to Increase Audience Engagement
Stories have built-in features to help increase engagement with your audience, so use them often.
Prompting your followers to engage can also give you insights into the content, products, and services they want to see.
Use stickers to run simple polls to gather valuable audience feedback
Get users to ask questions in a FAQ/Q&A setting by having them choose a question they'd like to ask
Mention shoppable products and broadcast product reminders for e-commerce brands
Ask users what they think and let them know they can message you for more information or to keep the conversation going
Take a look at how the home furnishing brand The Havenly used survey buttons to engage its audience: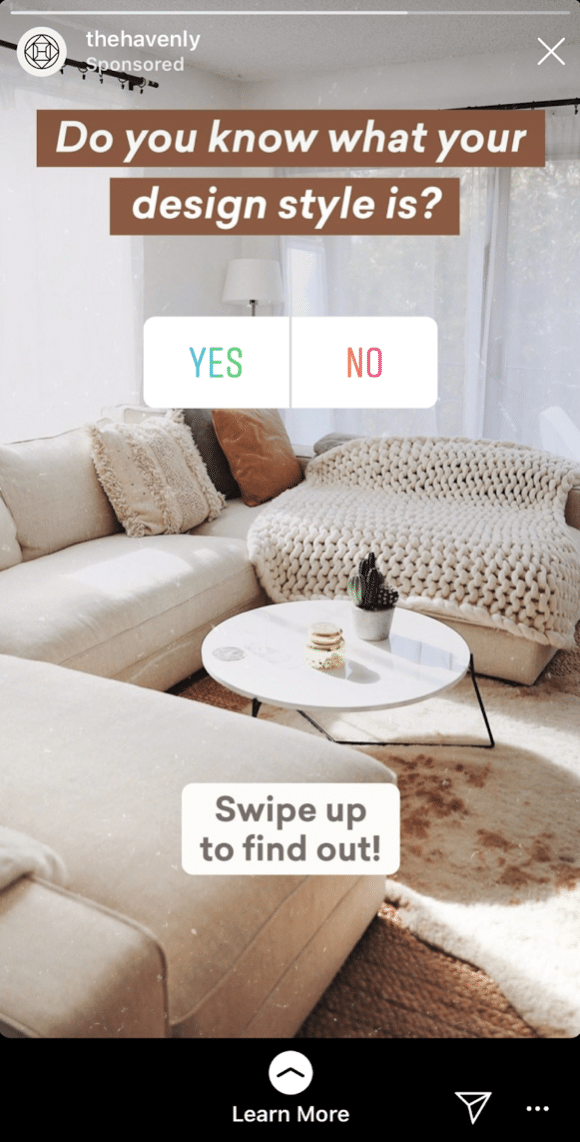 GAP regularly features shoppable products in its Instagram Stories. In this case, the GAP combined a product feature with user-submitted questions about clothing and gifting. Users can swipe up to learn more or to purchase: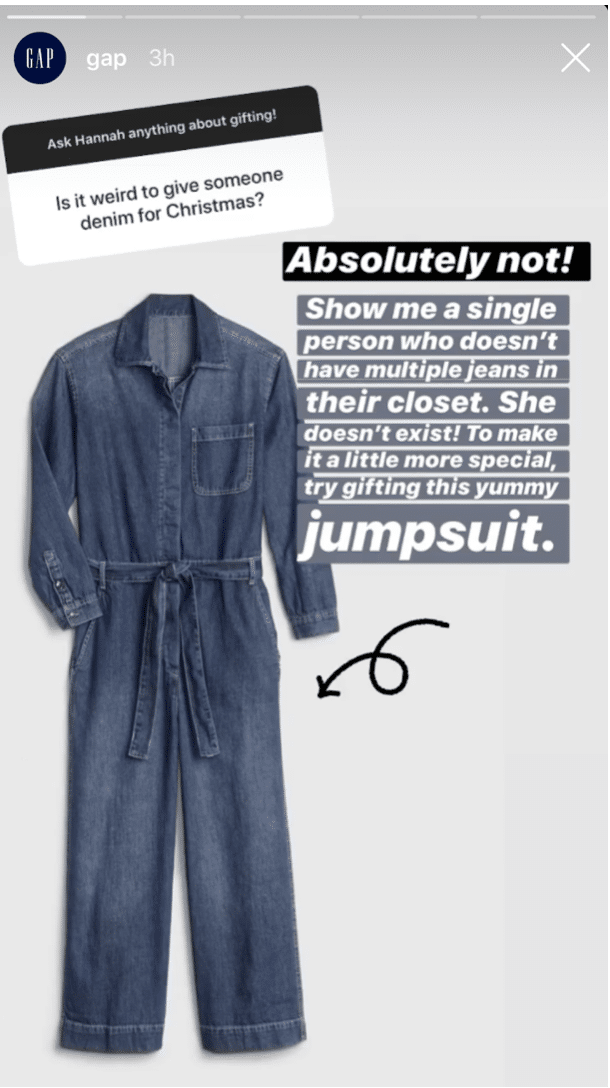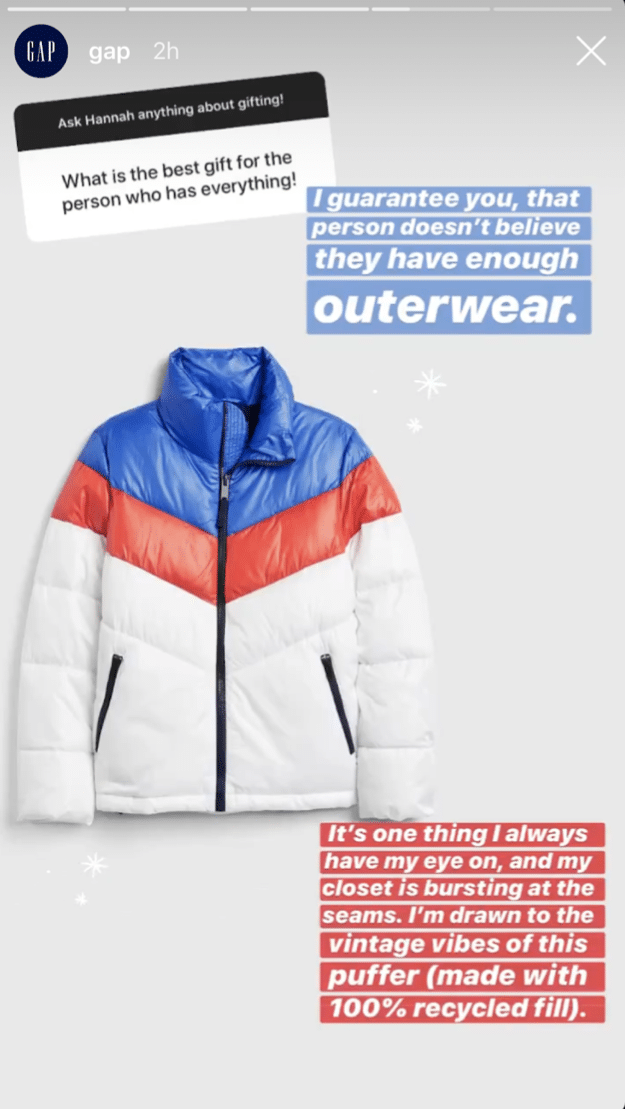 Don't be afraid to test different approaches and get creative to find out what your audience responds best to. Then, duplicate what works on a regular basis.
3. Share UGC to Stories
Sharing user-generated content (UGC) to Stories is a fantastic way to post more content without having to create it yourself. It also provides important social proof to your audience.
Sharing UCG content via Stories is ideal for when you want it to be seen, but you don't want it to live on your feed forever. Stories aren't always high quality, so if a UGC post doesn't fit your visual brand, feature it in Stories instead.
Author Emily A. Duncan regularly shares UGC posts from book reviewers readers and readers in her Instagram Stories. Sharing posts from her audience encourages goodwill and sparks prospective readers' curiosity: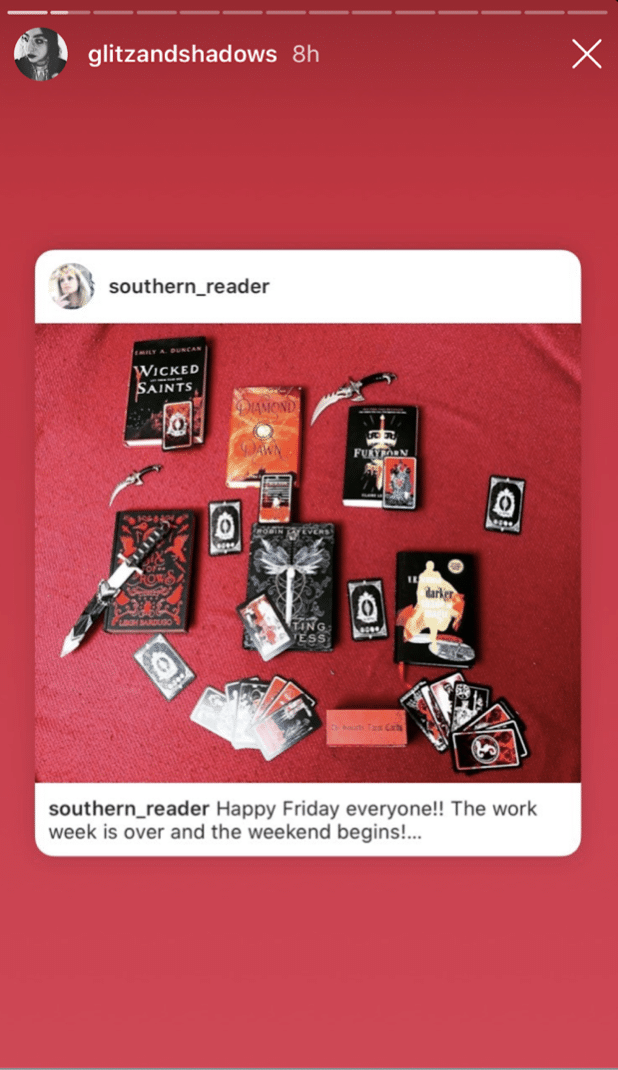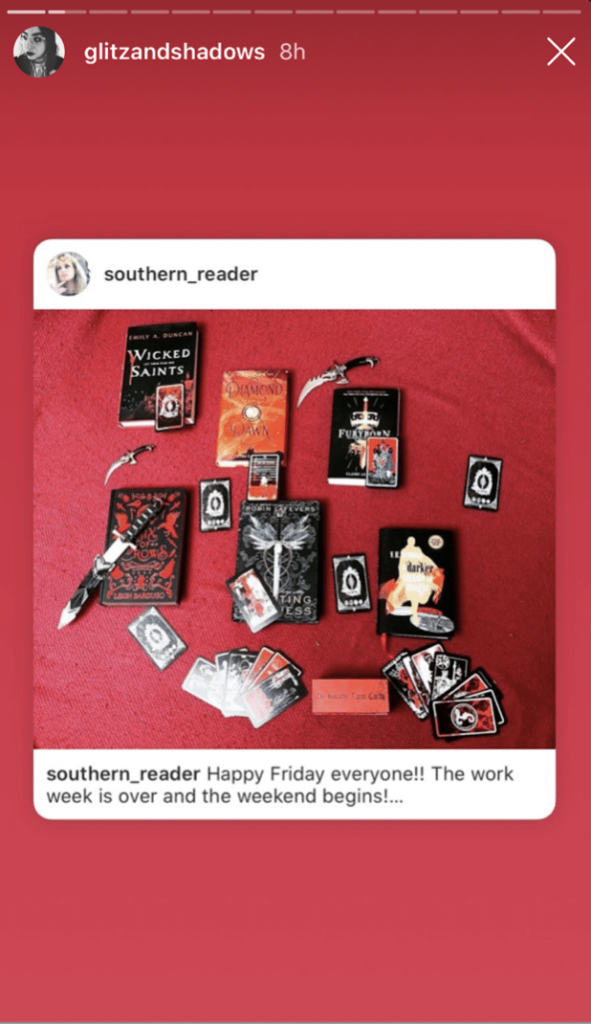 Business coach, author, and leadership expert Michael Hyatt shared a post from one of his audience members who purchased his Full Focus Planner. This strong piece of social proof is meant to pique the interest of potential buyers who are looking for a new planner in the New Year tailored to business leaders: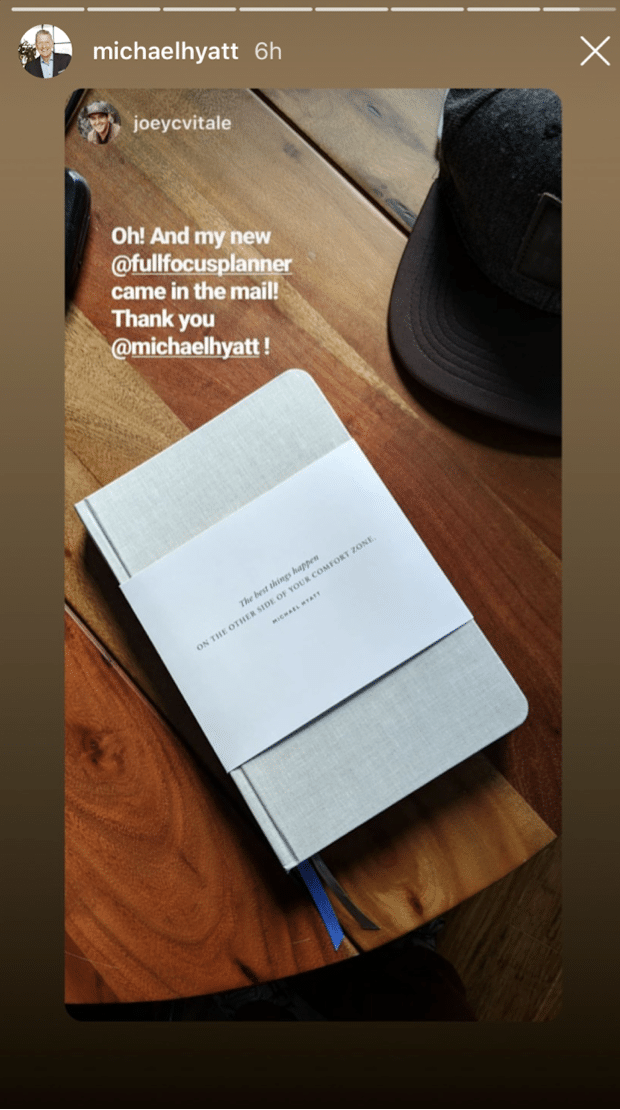 Be sure to tag your users and thank them when you share their content. Then, you can create a Highlight where you save all the UGC you share.
4. Create Highlights to Archive Your Content
Even though Stories are temporary in the feed, they can live forever in Highlight archives on your profile. You want your best content to live for longer than 24 hours. Highlights are a great way to showcase past Stories for your users.
Create categorized Highlights to share your best content with others, like special events, seasonal content, UGC, or shoppable products.
Here's how:
Navigate to your Instagram profile in the mobile app.
On the left, below the Edit Profile, Promotions, and Email buttons, you'll see a circle labeled "New" that contains a plus sign.
Click the plus; the Instagram app will display suggested highlights.
Select the images and videos you want to include in your Highlight, then click Next in the top right corner.
Instagram will give you the option of editing your cover; you can choose what image you want to display.
Give your Highlight a title.
Click Add, and you'll be able to view the Highlight on your Instagram profile right away.
Hairstylist and custom colorist Christina Boenker uses her Stories Highlights to archive and showcases the work she does at her salon, as well as give her clients a glimpse into her life.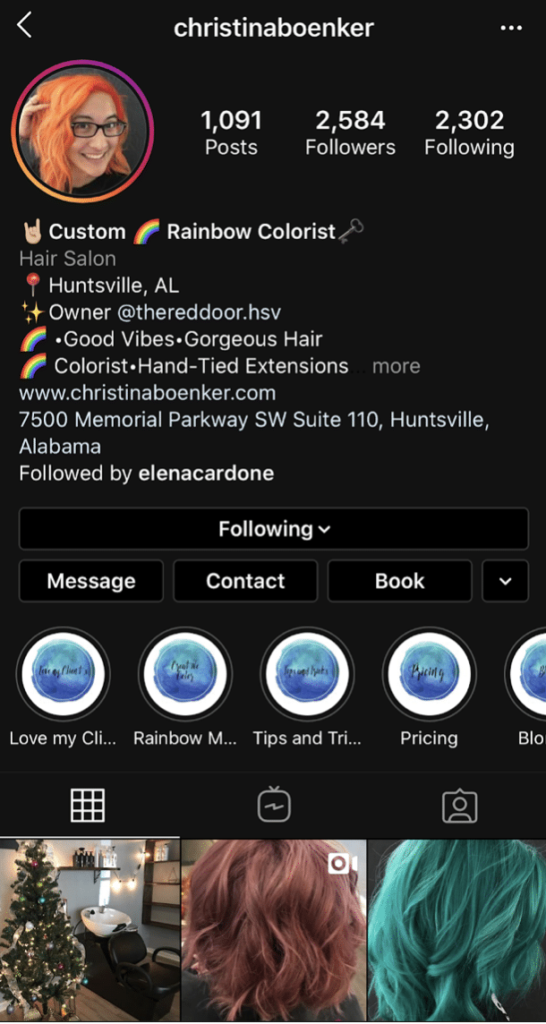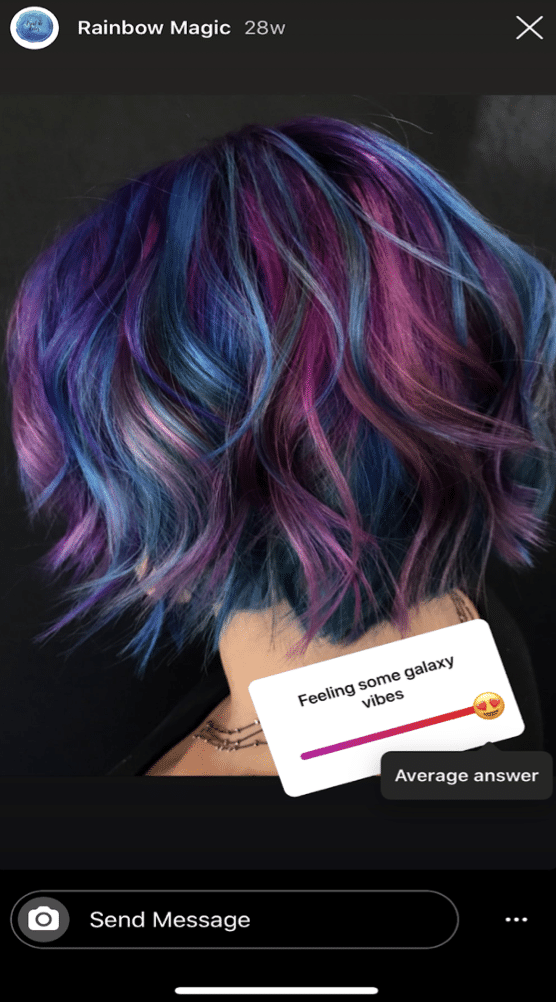 Author Leigh Bardugo uses Stories Highlights to organize Instagram Stories she has posted about her many books and series, plus book signing events.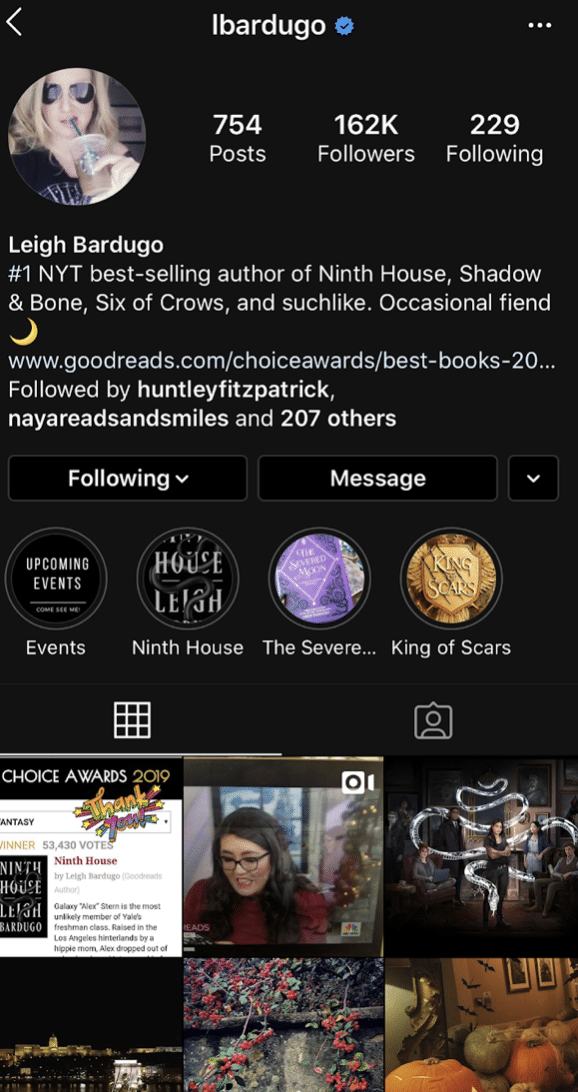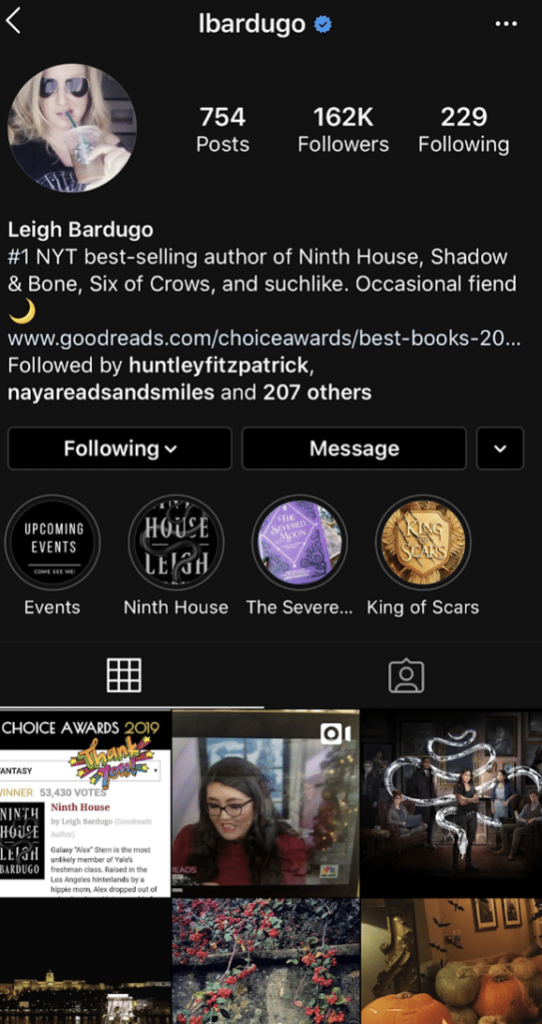 Leigh uses Highlights to share upcoming events, plus document the lead-up to new series releases. She also answers reader questions and shares photos of locations that inspire her books' settings.
5. Really Get Creative
Ultimately, Stories are meant to be fun. If you can have fun while offering some sort of value—even if it's just giving users a behind-the-scenes glimpse into your office headquarters—that's great!
Experiment with different ways to engage with your audience.
You can:
Share videos from your special events
Give users a behind-the-scenes look at your current projects
Tag influencers
Go Live and answer audience questions
Use Stories to create hype around new product announcements
Nicolette Mason hosted a plus-size pop-up at Nordstrom Local West Village in Brooklyn, NY, via Stories. She used video content to showcase some of the clothing in-store, plus modeled several outfits herself. Then, she gave a talk on inclusion and body positivity in fashion.
Nordstrom posted her Stories to their profile, and Nicolette shared UGC content from the event via her own Instagram account.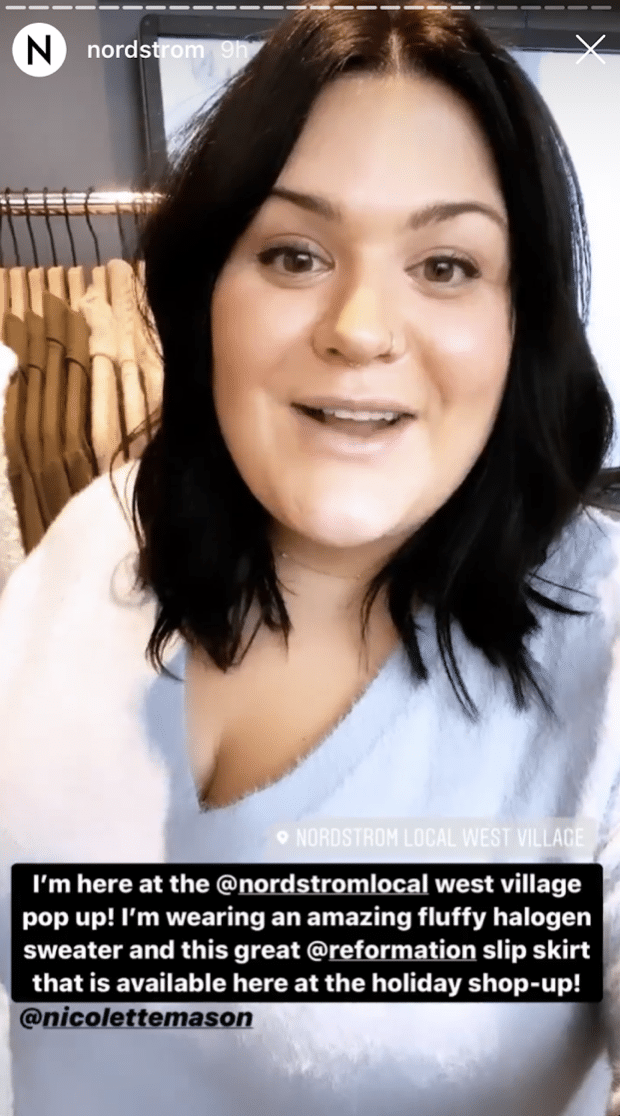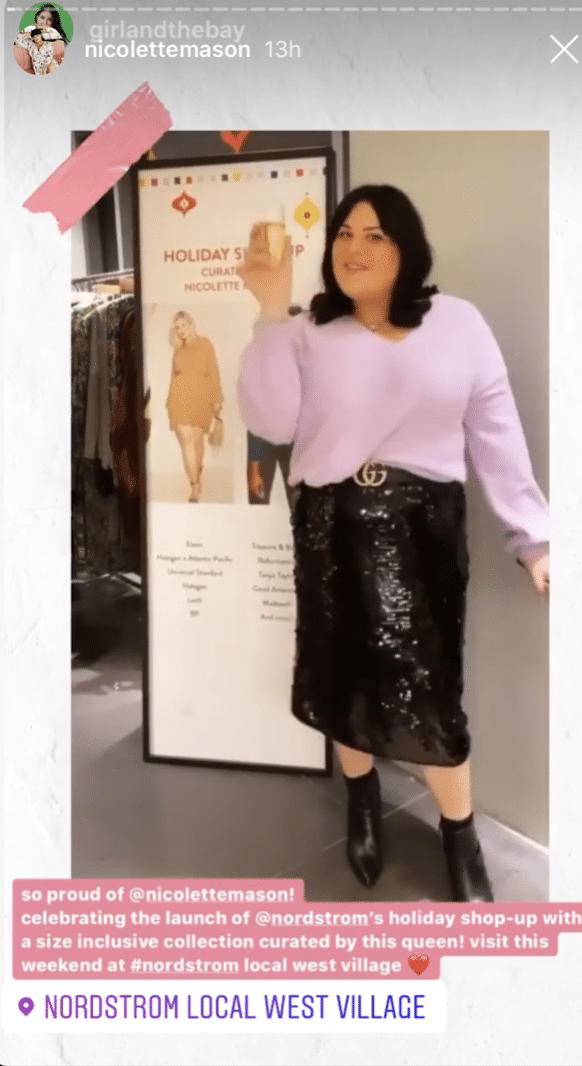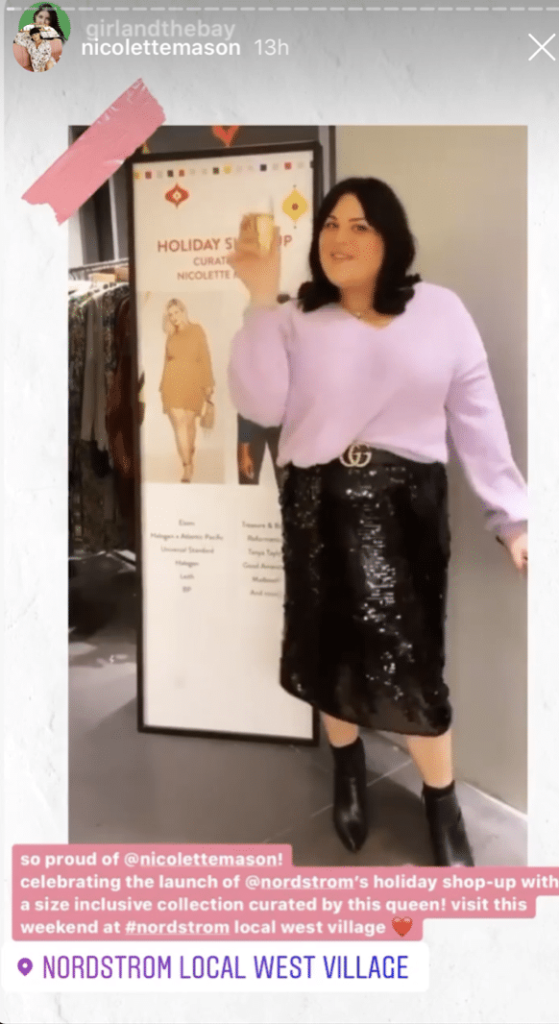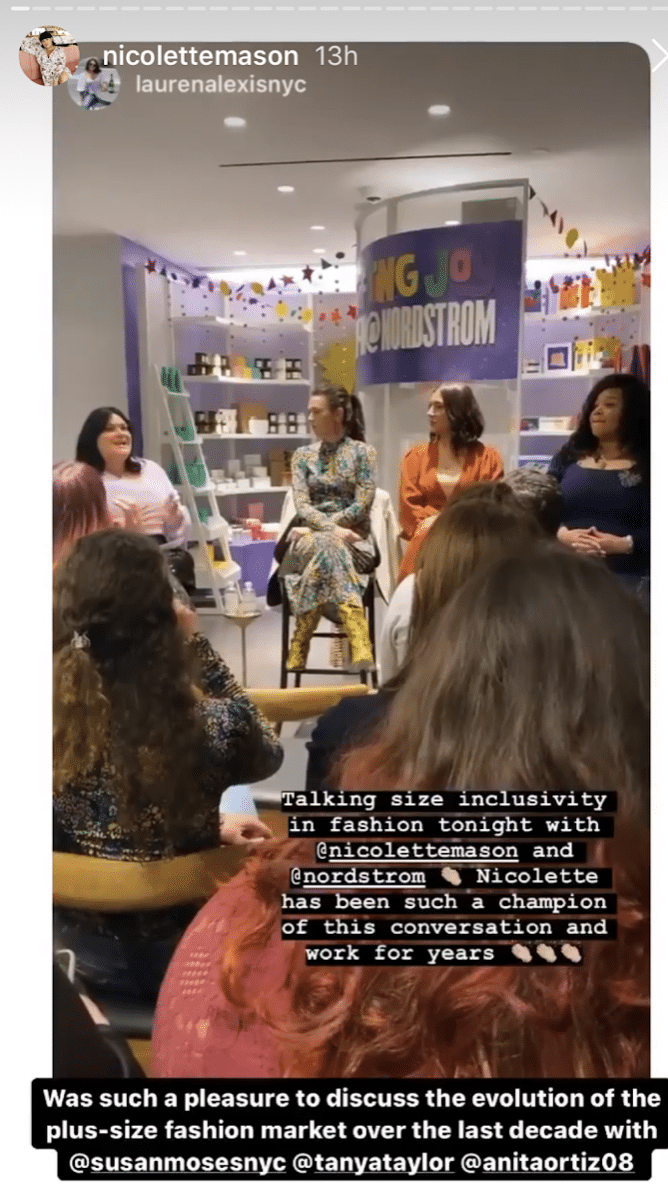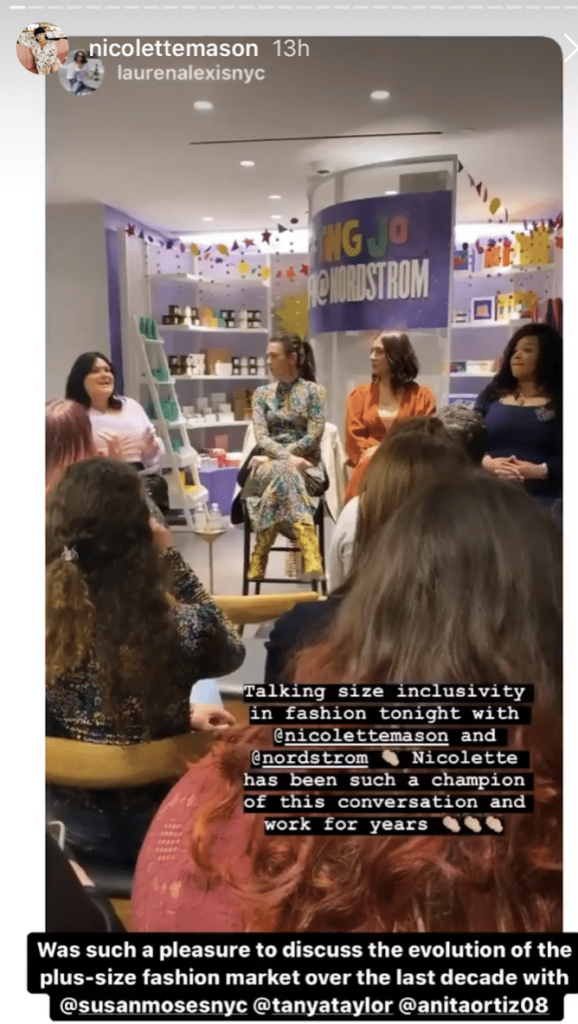 6. Plan Your Instagram Stories in Advance
Adding Stories to your strategy is valuable, but it also increases your workload in social media marketing.
Planning your Stories in advance will help you stay on top of your content rotation, and it's perhaps one of the more powerful best practices for Instagram Stories to consider.
Storyboarding your Instagram Stories helps you keep your content on track to meet your Story's objectives and your brand's specific goals. It will also help you get crystal clear on the beginning, middle, and end of each Story before you post.
Canva, Crello, and Snappa to storyboard your Stories. Then, schedule and publish them.
For staying on top of your content, Agorapulse is a powerful social media post scheduler that can help you stick to your social media calendar, and you can use our new Stories publishing feature to plan, schedule, and publish your Stories through push notifications quickly!
(P.S. Here is a secret hack to help you publish Instagram stories from your desktop!)
In Conclusion
Stories are a powerful way to increase audience engagement and boost your brand's visibility on Instagram, so you don't want to let this slide and you don't want to miss out. Make a plan for your Stories content and keep it fun. You'll be on your way to adding more stellar content to your marketing strategy.
Get started on saving time and energy on your own social media management! Check out our free trial of Agorapulse to help you schedule, track, and measure all your social media efforts.