As a digital marketer, your time is being stretched thinner and thinner and with new ad campaigns, community networking and branding across all your channels, something has to give.
How can you properly manage Twitter with all your other demands? Especially if you manage multiple Twitter accounts?
What if I told you that you can manage your Twitter accounts in 20 minutes and feel awesome? Follow my minute-by-minute guide and shave a ton of time off your Twitter routine!
Start Here
Before we start with the 20-minute Twitter plan, here are the ingredients you will need to get started:
Create Your Canva Images
Tweets with images receive 18% more clicks, 89% more favorites (now called "likes") and 150% more retweets says Buffer. Including images with your tweets has never been easier thanks to Canva.
If you create generic images with Canva, save them to your desktop. You can then reuse them whenever you need to. Here are some I made earlier:
Thank You
Include a branded image with your "Thank you for following me" tweets.
Quotes
The social media community loves a good quote especially if it is paired with a nice image. Create one each week for your image library.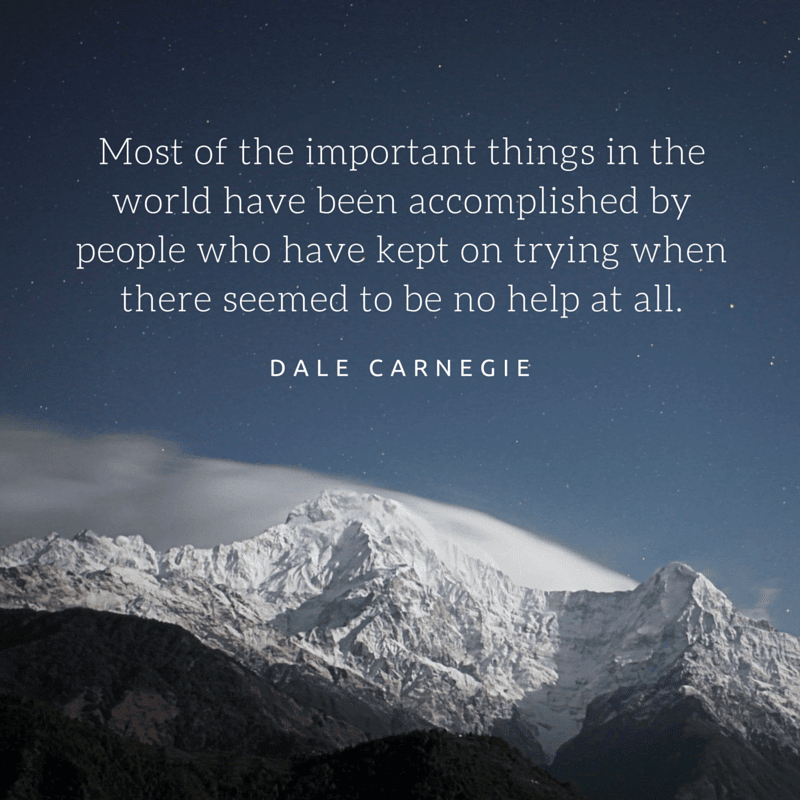 Customize Your  Agorapulse
Agorapulse is one of my favorite tools to manage multiple Twitter accounts because it allows me to schedule posts, interact with Twitter mentions, keep up with tweets from my influencers and monitor trending hashtags.

I have twelve Twitter accounts in one place which saves me a huge amount of time logging in and out of each account to tweet and respond. With an easy "calendar view" scheduling tool it is super easy to add tweets for each of your Twitter accounts on the day and time that you want them to go live. What I love is that this also allows you to take a look back to see what you did last week so you don't repeat yourself!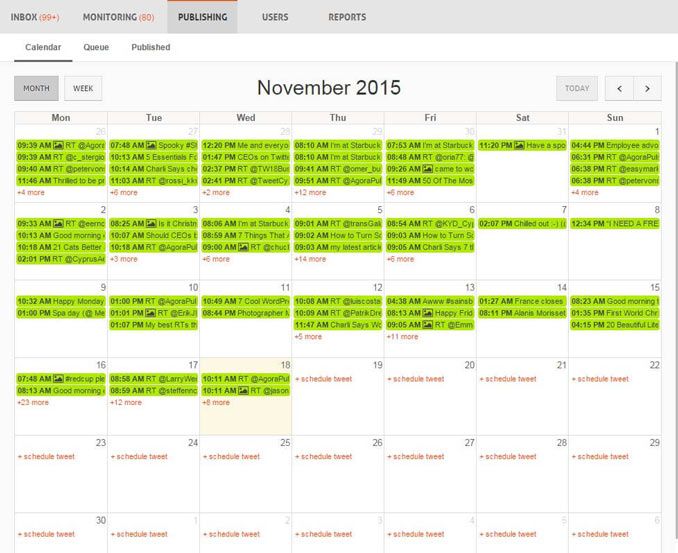 It takes 5 minutes to set up Agorapulse with your Twitter accounts and once it's done, you can access the reporting anytime!

(Never tried Agorapulse? Start your free trial today!)
Let's Cruise with This 20-Minute Twitter Plan!
1 Minute: Log into your Agorapulse account, check out the latest hashtags trending on Twitter and include them with any tweets you send. Hashtags get you double the exposure according to LinchpinSEO so if you don't have long then you need to pack a punch!
5 Minutes: Check your notifications and respond to anyone who @mentioned you, following back if you choose. Include a few thank you images as prepared previously.  If you have multiple accounts then you will need to check each notifications column. Don't waste time replying to or following spam accounts. Ignore any feeds that hold no interest for you or fail to suit your brand.
2 Minutes: Retweet a few selected tweets from your influencer lists. If you want to read an article but don't have time, then "like" it to read later. Or save the articles via an app like Pocket to read them when you're ready!
5 Minutes: Using the Agorapulse scheduling software, schedule 5 tweets for each account to go out throughout the day at different times. This may include shortened links from your website, images that you made from Canva, or promotions. Remember to schedule for the time zones you are targeting: If you are tweeting at 9am UK time then your US audience is winding down.
5 Minutes: Browse Agorapulse for influencers within each industry. Follow at least 2 new ones each day from each account and send them a quick tweet to let them know. Use Klout to identify influencers for your brand.
2 Minutes: Open your Agorapulse panel and take a look at your analytics. It's especially important to do this if you are running a campaign because you need to be looking at your daily reports. It's easy to download weekly or monthly reports when you need them which looks great for showing your boss you're on top of things!
My 20-minute plan may not work if you are handling large volumes of tweets but it can certainly be applied from time to time if you are tight on resources.
If you loved this article then why not tweet it … if you have the time of course!