Although we are a social media management tool, we too struggle with keeping up with all the changes and identifying best practices.
There are so many myths and misnomers that it's rather confusing. Whose advice should you trust?
That's why we are excited to announce the launch of Social Media Lab!
What is Social Media Lab?
Social Media Lab is a weekly blog and at least twice monthly podcast detailing the different tests we conduct.
These tests will focus on busting myths about what works and doesn't work for paid and organic social media. We'll also test many theories tossed around by the "gurus" out there.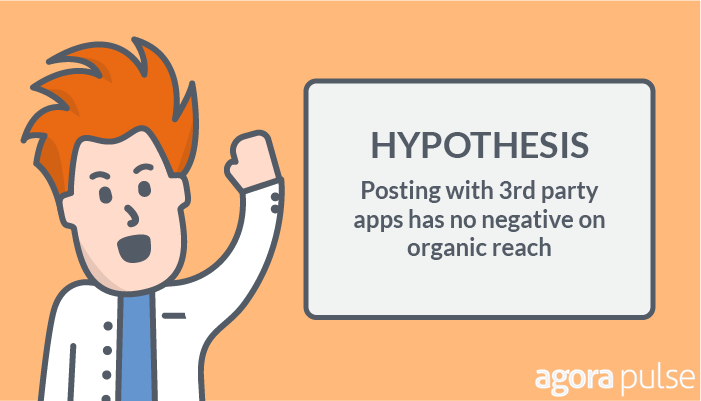 Our goal is to invest over $15k per month to help "Crack the Code" of social media and then report those results to you so you don't have to do the dirty work!
What are Some Examples of Tests?
The majority of the blog posts will be centered around organic social media and how to increase reach, impressions, engagement, etc. That said, we'll also feature one post per month on a paid social media experiment that we've run(and not just on Facebook!).
Here are some blog articles you can expect:
Do Third Party Apps Impact Facebook Organic Reach?
How Many Hashtags Should you Use on Instagram for the Best Engagement?
Do Posts with Hashtags on Facebook Get More Engagement?
Should you Drive Traffic from Quora Ads to a Squeeze Page or a Blog Post?
Do Images Crossposted from Instagram to Facebook get More Reach?
Does Facebook or Google Display Network Work Better for Remarketing?
That's just a sample of the tests we've already ran and will report on.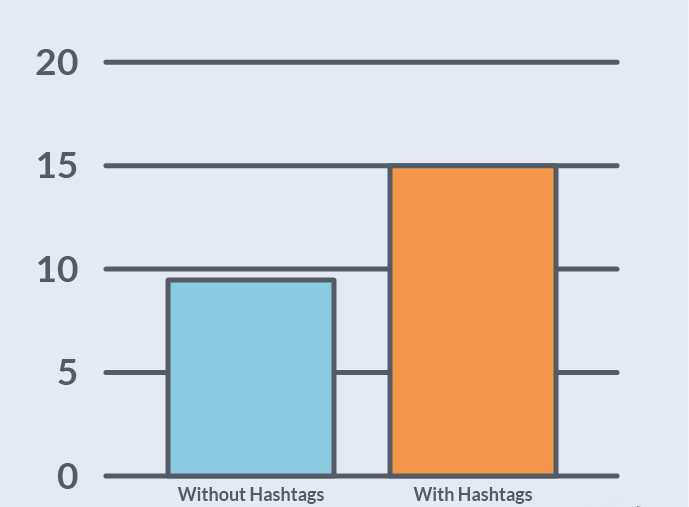 Who is Involved in Social Media Lab?
The tests will be run by Scott Ayres (focused on organic) and Jason How (focused on paid).
Jason How is a well-known Facebook ads practitioner and brings with him over 5 years of experience and knowledge in running successful ad campaigns. His tests will challenge your beliefs and make you rethink Facebook advertising.
Scott Ayres has been an avid blogger in the social media niche for over 6 years formerly with Hubze and Post Planner. Taking both of those blogs to the top 10 most influential social media blogs on the globe. He's also the co-author of Facebook All-in-One for Dummies. Scott has a knack for forecasting and seeing trends in social media, and communicating that for small business owners to leverage.
The podcast will be co-hosted by Scott and Richard Beeson. Richard has been with Agorapulse for over five years and through that time has been an integral part in the success of the company.
In future episodes, we'll have guests from outside of Agorapulse at times to help clarify different social media tactics.
When Does Social Media Lab Launch?
We start publishing articles and podcasts the week of August 21.
When we launch, expect to see three articles and podcasts. We did this so you have plenty to consume and come back to!
How Can I Subscribe to Social Media Lab?
To make sure you never miss the latest test, you can subscribe to the blog via email here: Sign me up!
You can subscribe to the podcast on iTunes or Stitcher. (Make sure to leave a 5 star review!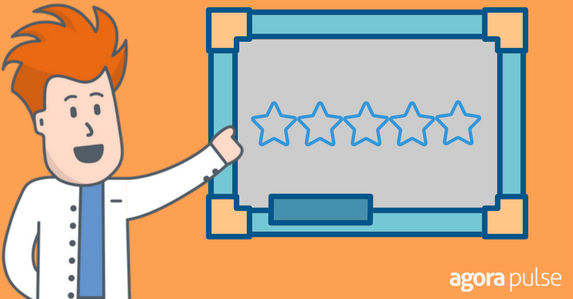 How Can *I* Get Involved in the Launch?
As we launch Social Media Lab, we would love for you to do a few things:
Share this blog and future blog posts from the Lab
Subscribe to the podcast on iTunes or Stitcher
Give us a 5 star review on iTunes
By leaving a 5 star review you're not only helping us move up in the ranks so others can easily find us, but you'll be entered into a contest with the chance to win some pretty amazing prizes!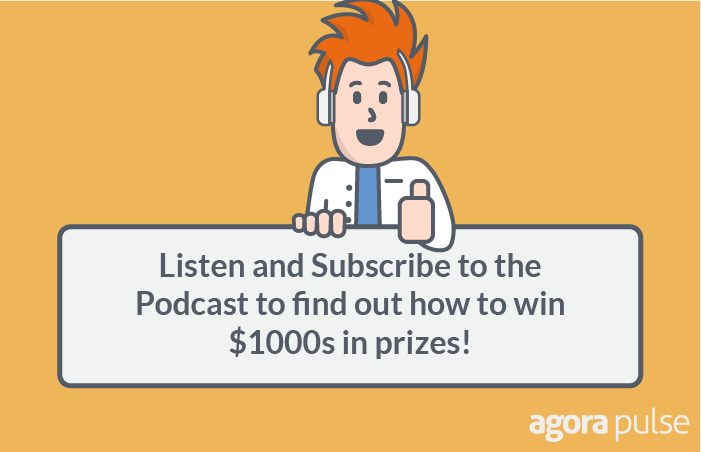 We've partnered up with some of our friends to offer these sweet deals:
We will draw a winner from those that have left a 5 star review weekly and award them one of these prizes until we run out!
Sneak Peak
We are excited to launch this project and have you join us on this journey.
You can listen to a sample of the podcast below: