There's a new dilemma among social media professionals: Should you focus on increasing your following or maximizing your user generated content (UGC)?
The answer isn't simple.
It all depends on your company's marketing strategy. Different goals require different tactics. And sometimes your client will make the ultimate decision.
However, if you're leading the team, it's important to understand this marketing puzzle. Let's solve it together.
More Fans?
Marketing pros are always striving to build bigger and better brands. We want our companies to outshine the competition.
The issue arises when there is no basis for our actions. For example, team leads may want more revenue, and then somehow everyone agrees that increasing the number of Facebook fans will instantly grow sales.
[Tweet " The number of fans isn't important. It's how your team engages with fans."]
Ryan Goff, SVP, Social Media Marketing Director at MGH, writes,"They matter because they represent potential. Potential for engagement. Potential traffic to your website. Potential subscribers to your e-newsletter. And, most importantly, potential customers."
But more fans doesn't mean more engagement.
Research found that "[b]rand pages with many fans have a lower amount of interactive fans. A possible explanation is that strong (and prestigious) brands are often followed for self-presentation reasons, rather than for real interest in the brand."
Avoid earning followers for brand vanity purposes. Increase your company's following if you plan to funnel fans to another marketing action.
More User Generated Content?
User generated content (UGC) includes any form of content created by the consumer. It can be a tweet about your product, a blog post about your customer service, or a two-sentence review.
Here's an example:

Studies indicate that "86% of millennials say that user-generated content is generally a good indicator of the quality of a brand or service."
UGC gives potential customers an inside look at your brand before they buy. It shows how much (or how little) people value your services.
UGC also demonstrates audience engagement. Not only do you want people reading your content, but you also want them participating in the conversation.
"Most importantly, UGC is one of the best options for adding some fun. Remember: If your customers perceive your content as interesting, they're more likely to connect with your company (online and offline) in the future," says Jessica Ann, CEO and Creative Director of Jessica Ann Media.
Similar to social media fans, if your team has no goal for UGC, you risk losing brand momentum.
Ask for more UGC if your brand desires an engaged consumer base. It will boost customer loyalty and attract new people. (We have tips on how to get good Instagram UGC here.)
The Shift
Big brands are shifting from "follow us" to "post a photo with #mybrand." Companies prefer engagement over fan count.
Jay Baer believes a more valuable Facebook metric exists. He suggests focusing on active fans, rather than total fans:
Active fans measures the people that actually still care enough about your company to click 'like' or 'comment' on your status updates, or interact with your tabbed pages in some way.
Interaction gives businesses the opportunity to learn about their customers. Then, you can personalize the communication.
In the example below, U.S. Bank offers their Twitter followers a chance to win $50,000 with #ThisIsMyEDGE.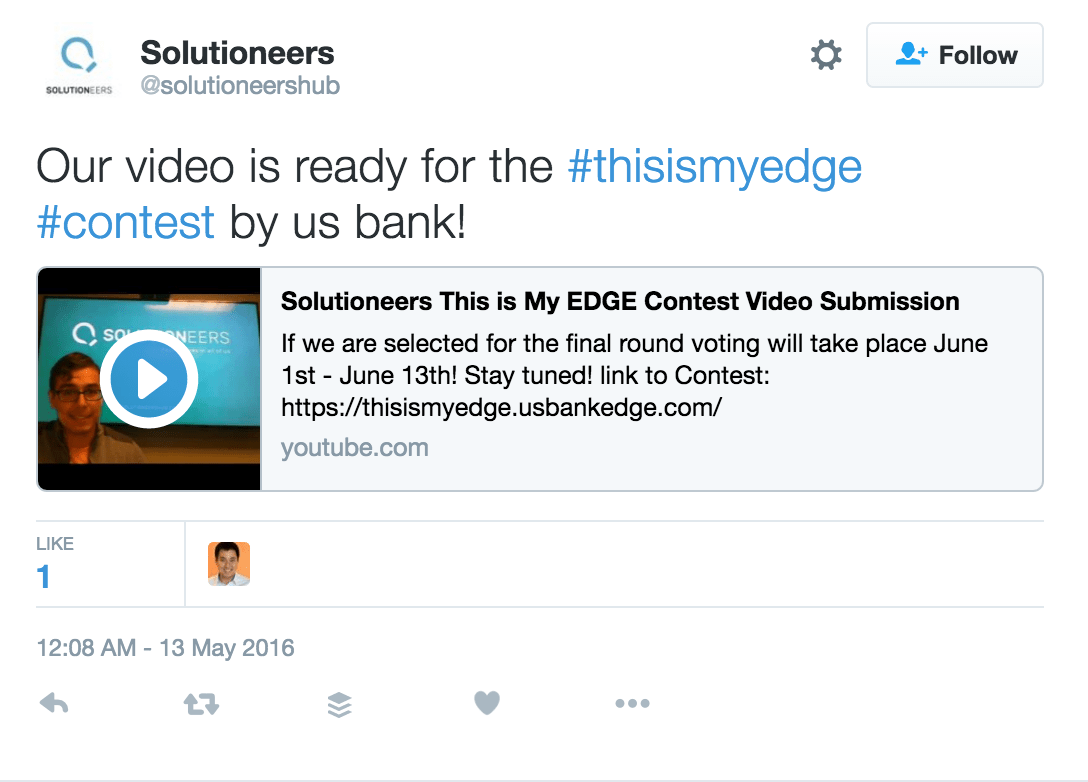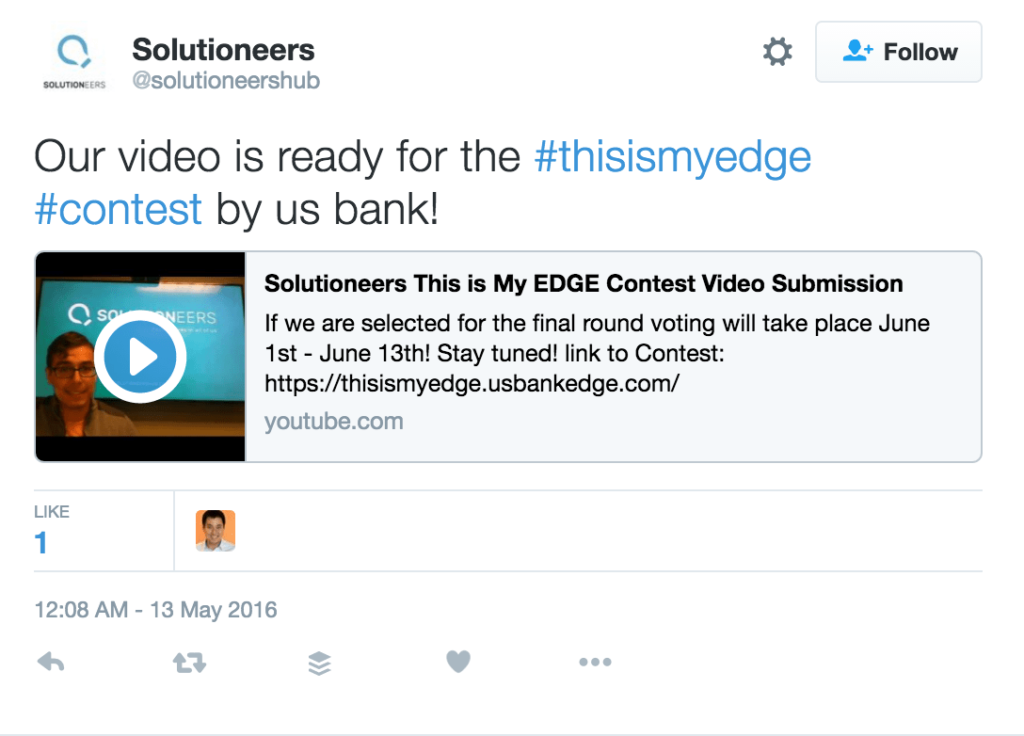 Pop culture design site Look Human encourages users to take Instagram photos of their newly-purchased merchandise by including a branded hashtag on a coupon for an upcoming purchase.
The Renwick Gallery in Washington D.C. openly welcomes any user generated content from its visitors through this and several other signs throughout the museum.
An important part of your UGC strategy will be monitoring the hashtags that people are using to talk about your brand. Using a tool like Agorapulse can help you track hashtags on Instagram and Twitter.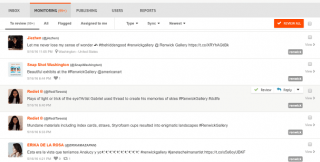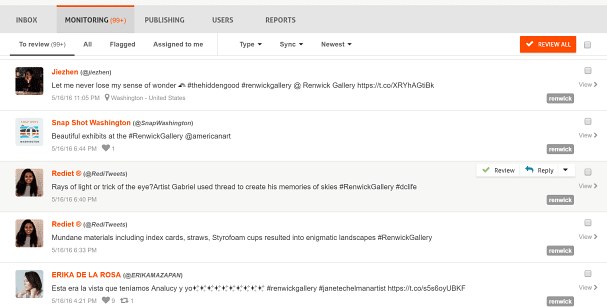 (Interested in trying out hashtag monitoring with Agorapulse? Then sign up for a free trial!)
It's Your Decision
So, more fans or more UGC? Honestly, it depends on your desired outcomes.
But right now, the shift is towards active participation. Aim for engagement, not a million followers.