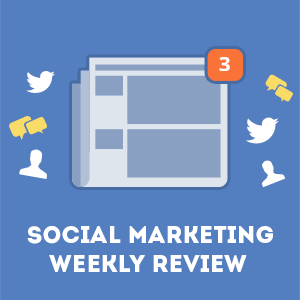 We'd like to wish all our readers a Happy Hallowe'en! Enjoy all the trick or treating, fancy dress and bobbing for apples but don't forget to take the time to read this week's social media marketing review – it's jam packed full of awesome content! Our big treat this week is AdEspresso's article analyzing the data behind 5 Facebook ad campaigns to attract new fans. We also find out how you can treat your fans this Hallowe'en. There are lots of other great articles to enjoy – happy reading!
What did you think of this week's Pulse? "Like" us on Facebook and leave your comments
#1
Social media Marketing Weekly Review: 5 Data-Driven Ways to Get More Facebook Likes Analyzed
Author: Massimo Chieruzzi AdEspresso
Why read this article?
We're love statistics here at Agorapulse, so this article analyzing the most effective way to attract new likes with Facebook advertising really floats our boat – it uses real data from real pages and campaigns. Find out what came out on top.
What's the PULSE on This?
o

When attracting new Facebook likes it is important to concentrate on the quality of your fans – not the quantity

.
o
Targeting by interest is effective. Be careful when targeting fans of other Facebook Pages – you don't know how they were acquired, therefore the quality of those fans could be questionable. .
o
Targeting your customers by using your database to create a Custom Audience is highly recommended, though it has a low reach.
o
Assuming your database is large enough create a Lookalike Audience optimised for similarity.
o
You can also create Lookalike Audiences from a Facebook Conversion Pixel but again you need to have enough audience data to make this tactic effective.
o
AdEspresso shares the results of which tactic worked best – make sure to test what works best for your own Page!
#2
How to Successfully Run a Contest on Instagram
Author: Krista Bunskoek, Social Media Examiner
Why read this article?
We love contests here at Agorapulse! This is a really useful article on how to successfully run a contest on Instagram. In case you were wondering 16 billion photos have been shared on the site and more than 200 million people are active users.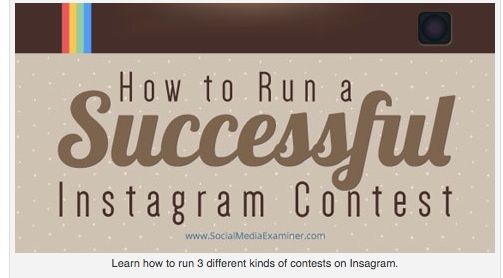 What's the PULSE on This?
There are two main ways of entering a contest on Instagram, like to enter and user generated content. It is also possible to email gate the contest using one of the entry methods above
o

Plan your contest and choose the entry method that best matches your goals.
o
Your contest needs a theme and this theme should tie in with the hashtag if you are using one
o
Choose your prize carefully, it should attract high quality fans and be relevant to your brand and your audience.
o
Launch your contest on Instagram and promote it across all your social platforms and on your website.
o
Don't forget to follow up once you have chosen a winner; share their entry and thank all your participants.
#3
Twitter Ads: A Beginner's Guide to Tailored Audiences
Author: Jason How, Agorapulse.com
Why read this article?
Twitter launched its own version of Facebook's custom audiences, called Tailored Audiences, and has been adding features to it over the past year. Twitter advertising has the potential to be targeted and very effective when used correctly. Find out more about this powerful advertising tool.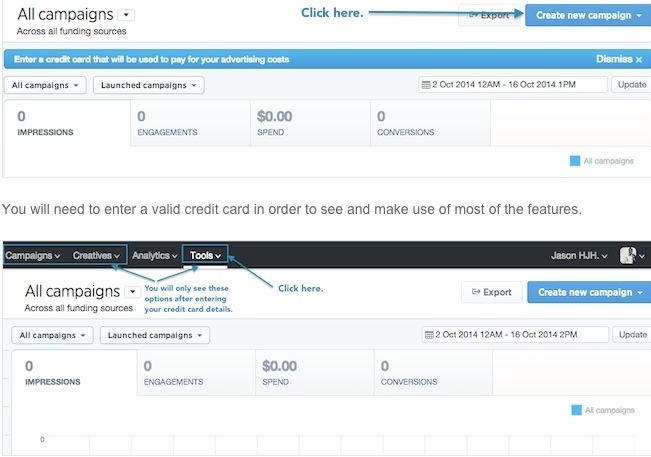 What's the PULSE on This?
o
There are four types of Tailored Audiences you can create, based on website visitors, your own database, Twitter ID audiences and Look-alike-only audiences
o
Twitter also allows you to exclude Tailored Audiences in your ad targeting, which means you can avoid serving ads to people who have already converted
o
Targeting website visitors requires the generation of a code snippet to copy and paste into the relevant page of your website.
o
You can update your database via CSV to create a Tailored Audience.
o
TOP TIP: Once you've uploaded the data do not click the check box below it unless you have already scrambled the data yourself.
#4
The Anatomy of a Perfect Facebook Post
Author: Kevan Lee, for BufferApp
Why read this article?
So what makes a perfect Facebook Post? I guess the answer to that question really depends on your audience, but that doesn't mean that a general rule of thumb can't be a good starting point! Take a look at Kevan's findings – and kudos to him for starting with the good stuff ☺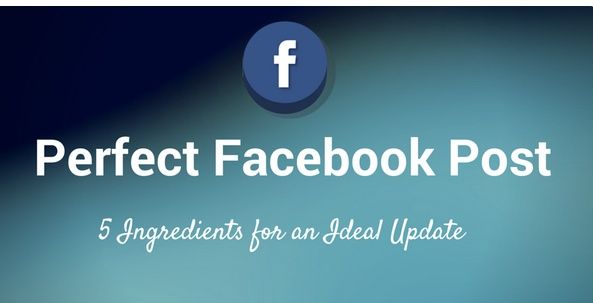 What's the PULSE on This?
o
According to Facebook's own data Link posts that use the built-in Facebook link format receive twice as many clicks compared to links typed into a photo update.
o
You can edit the text and image on the link you share to get the post looking just right
o
A recent study found that posts with 40 characters or fewer received the most engagement, so keep your posts short if you can.
o
Avoid the crowd and post outside of business hours.
o
The perfect Facebook post should be part of a consistent pattern of high quality, engaging content.
o
Try to be newsworthy and on-trend; it could give you an edge in getting your content into the newsfeed.
#5
10 Ways to Reward your Facebook Fans
Author: Massimo Chieruzzi for Social Mouths.com
Why read this article?
Today is Hallowe'en and we are all looking forward to some trick or treating, but that begs the question – how can you treat your Facebook fans? Rewarding your Facebook fans is an important part of building a fan following of brand ambassadors that is beneficial to your business.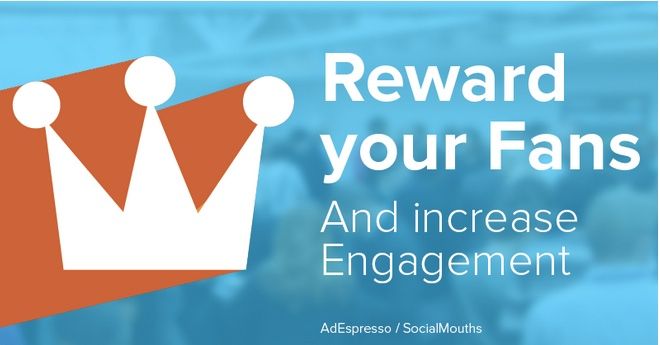 What's the PULSE on This?
o

Ask you fans for their opinion, it is a great way for your business to show how seriously you take your customer's feedback.
o
Feature your fans on your Page – it's a great way to thank them for being so loyal. You can also make one of your most loyal fans the face of your brand.
o
Offer your fans exclusive access to an event through your Page, this could be a fan party off Facebook or a Livestream on your Page.
o
Give fans the opportunity to give back to the community through your Page, let them vote for their favourite charity and make a donation on their behalf.
Did we leave anything out? Why not let us know what you think of this week's roundup? "Like" us on Facebook and leave your comments and if you would like to know more about your page reach, check out our cool [free] tool