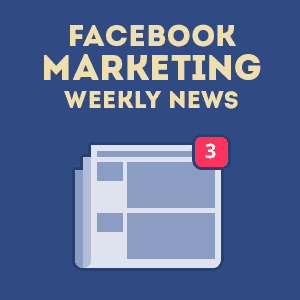 This week's Pulse features some pretty significant influencers. Find out what Kim Garst has to say about using Twitter to grow your business and the strategy Jay Bear recommends for relationship marketing. We have also found a very simple guide to getting your content seen on Facebook, which ties in nicely with the piece on how Nestle is dealing with changes in organic reach. This week also features an interesting experiment on advertising objectives. We hope you enjoy it.
Why not let us know what you think of this week's Pulse? "Like" us on Facebook and leave your comments
#1 Grow Leads and Sales for Your Brand on Twitter
Author: Jenny Brennan for AgoraPulse
Why read this article?
This article is based on the presentation made by Kim Garst at this year's Social Media Marketing World in San Diego. The valuable information in this article will assist you in devising a successful Twitter strategy for your business.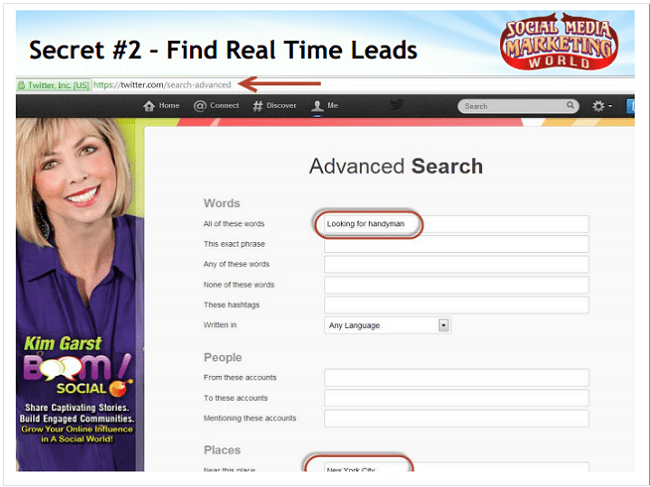 What's the PULSE on This?
o
Kim says you should get to know people on a personal level and then they will be more likely to buy from you
o
Always share valuable content and be useful to your followers if you want to build a strong community
o
People don't search for our solutions they search by their problems – always remember this when you are planning your content
#2 Getting Content Seen on Facebook – A Simple Guide
Author: Aaron Kahlow, Online Marketing Institute
Why read this article?
Getting content seen on Facebook can be a source of great confusion and frustration for many small business owners. In this article Aaron cuts through the jargon and lays the process out in simple terms. Find out how to get your content seen on Facebook.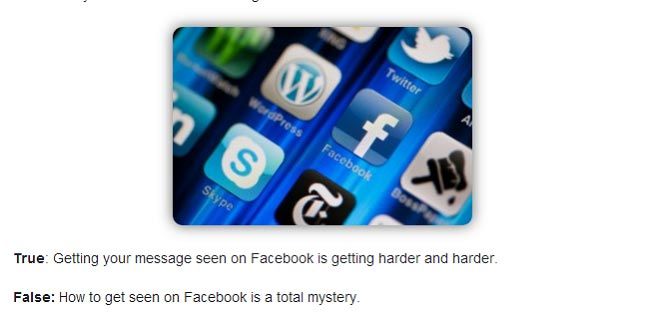 What's the PULSE on This?
o
Facebook is becoming ever more challenging but getting your content seen is not a total mystery
o
To ensure that more people see your content you need to know what they like and encourage them to take action by evoking an emotion
o
To be successful your content and posting has to be consistent
#3 Ad Objectives Clicks to Website Vs Website Conversions
Author: Molly Pittman, Digital Marketer
Why read this article?
There are 8 advertising objectives to choose from when creating an ad on Facebook but which should you choose? The objectives themselves are self-explanatory however this article highlights a very interesting experiment. Molly ran the same ad using clicks to website as an objective and again using website conversions. Find out what happened.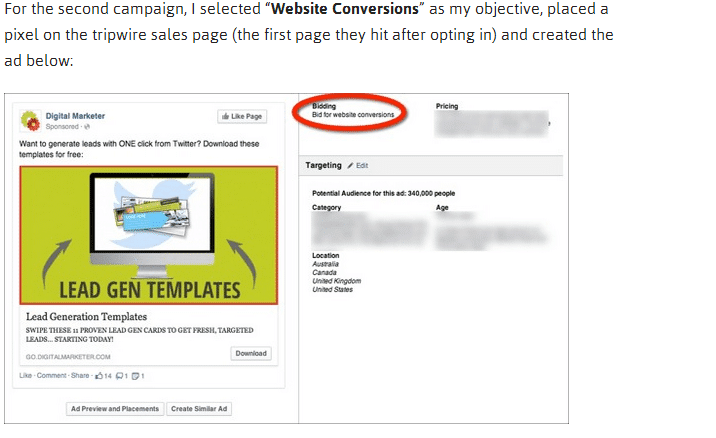 What's the PULSE on This?
o
Being clear about your goal will make all the difference in the way your Facebook ads perform
o
Split test a range of ads with desired actions and this will help you decide how you spend your ads budget effectively
o
Be specific about the action as oppose to the objective e.g. website clicks V leads
#4 How to Succeed at Relationship Marketing
Author: Jay Baer for Mari Smith
Why read this article?
Consumers are constantly being asked to engage with content, along with a stream of email marketing and online advertising that web users are bombarded with. How do you make sure that your business or brand stands out from the crowd online? Jay Baer has a really interesting insight that might just turn your marketing strategy on its head.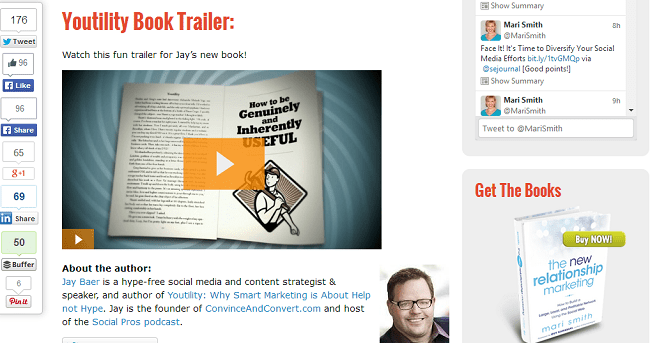 What's the PULSE on This?
o
There are two ways to stand out from the crowd – be amazing or be useful
o
Being useful involves sharing information that is incredibly useful to your customers free of charge
o
Implementing a marketing strategy based on being useful will build long term customer loyalty and trust.
o
Use social media to promote useful information to your customers.
#5 How Nestle Adapted to Facebook Algorithm Changes
Author: Todd Wassermann, Mashable.com
Why read this article?
Nestle has adapted to the algorithm changes introduced by Facebook that have seen organic reach plummet. Facebook is favouring media stories. F++ind out how Nestle adapted their pre-Hallowe'en campaign to take advantage of that fact in a very positive way.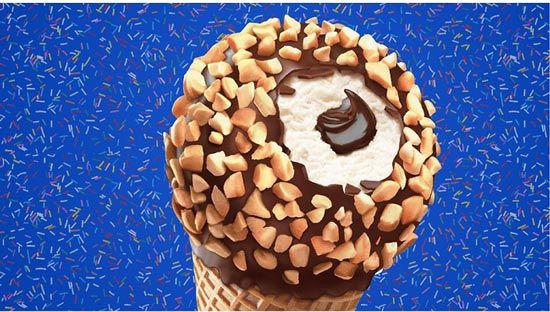 What's the PULSE on This?
o
Meghaan Blauvelt of Nestle says the challenges with reach are simple, there is more competition and hence brands need to serve their fans to remain competitive
o
Your content needs to stand out and it is now necessary to allocate an advertising budget
o
Use editorial type content that is relevant, timely, purposeful and narrative driven
o
Deliver your content in bite-sized pieces in the lead up to any launch
#6 News: Facebook Drives Nearly ¼ of Social Referral Traffic
Author: Martin Beck for Marketing Land
Why read this article?
According to social analytics and publishing firm Shareaholic. Facebook is strengthening its position as the number one source of referral traffic from social media platforms. The figures are based on the 300,000 websites in the Shareaholic network.
Did we leave anything out? Why not let us know what you think of this week's roundup? "Like" us on Facebook and leave your comments and if you would like to know more about your page reach, check out our cool [free] tool