As we look back on our social media plans of 2016 and ahead to our 2017 campaigns, it's important that we learn from our mistakes and make adjustments to ensure a strategic new business year.
Most of those mistakes come from a simple lack-of something; one or more missing ingredients. While there can be numerous reasons why any social media plan could fail, I've done my best to boil them down into the few reoccurring themes below.
1. Lack of Direction
Gone are the days of haphazardly posting on your Facebook page when you "feel" like it and judging your business success by how many new "likes" you've gotten.
Most social media plans fail because they lose or never had a clear direction in the first place.
SourceAs marketers today, the importance of using analytics and data from your social and web properties to craft a informed social media plan should be priority number one.
Use this type of information to set clearly defined goals with non-vanity metrics being key indicators of success. For example, challenge yourself to tie-in and track website conversions or leads from social media referral traffic.
Develop an editorial content calendar and scheduled content natively or by using a social media management tool like Agorapulse to save more time for engagement.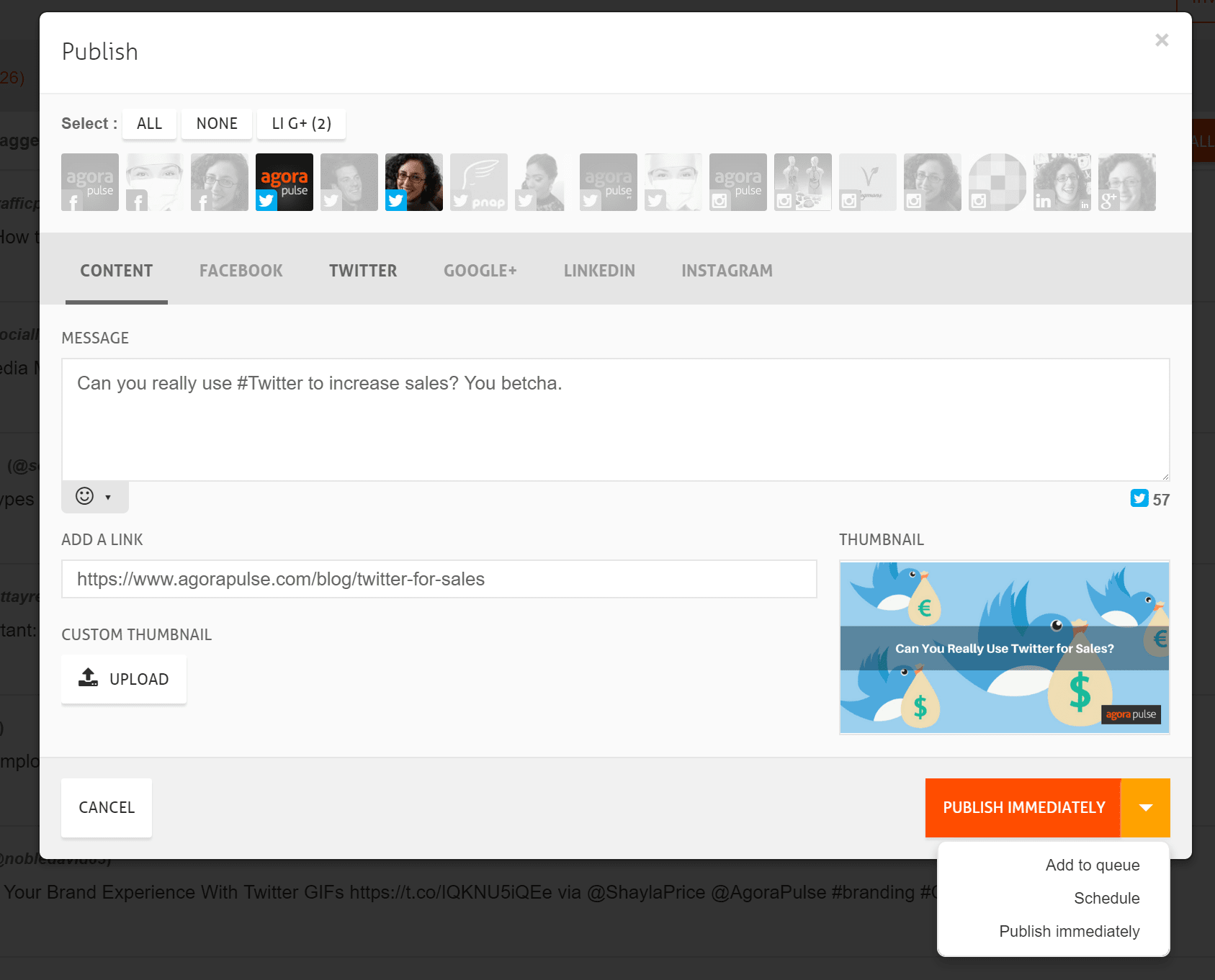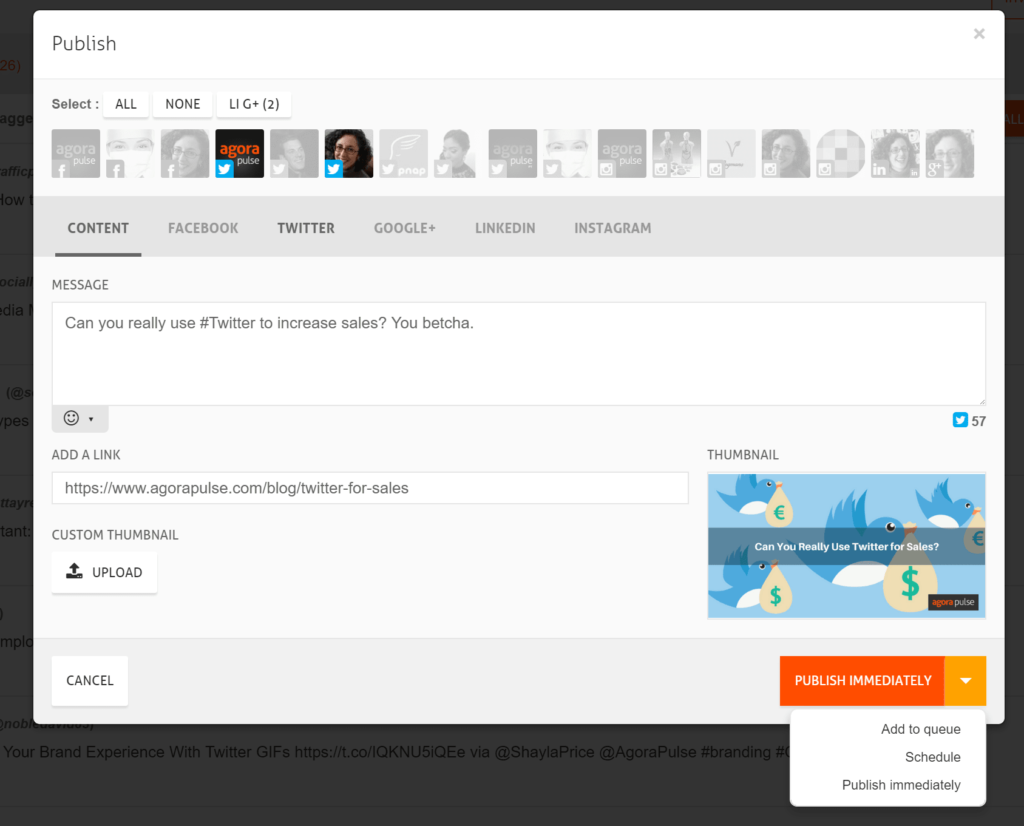 Understand that when marketing on social media, you are trying to build trust and relationships with people in tandem with marketing to them.
While it's not easy to find the perfect balance between fan nurturing and direct calls to action in fan engagements, the important thing to allow enough time for your social media plan to mature before pivoting in a new direction.
2. Lack of Creative Support
Social media marketing has become such a resource intensive marketing channel because fans have grown to expect more from the brands and businesses they connect with.
Not to mention most social media networks are extremely visual in their design and user interface by nature.
And don't even get me started on social video production needs.
Basically it's more crucial than ever that everything you post on social media has purpose, fits into your strategy, and looks the best it can be– every tweet, snap, Facebook live broadcast or Instagram story…
…everything.
A good example of not lacking creative support is Agorapulse's blog content that they distribute as a part of executing their social media plan. Take notice how every blog has a custom image all with similar design aesthetics and coloring. See the small hints of logo usage too?
Taking the Mystery Out of Facebook Global Pages https://t.co/I47smMkK4A < Nice post from @AgoraPulse pic.twitter.com/i3ynbaXfmz

— Paul Sutton (@ThePaulSutton) January 19, 2017
This way whenever Agorapulse's posts are shared across the social-web that branding consistency will go with it creating lasting associations and building greater awareness.
I believe social media plans can fail or succeed based upon these fine details that are so often overlooked.
To me it says, "Look, we really put the time into this content to be as valuable and look as good in your feed as possible if you share it."
However, I also realize that not every business has an in-house graphics team to produce customized marketing assets but even free or paid versions of graphic design apps like Canva can really help level the playing field.
3. Lack of Distribution
Now you can post the most well-designed branded pictures in all the land but if your content doesn't move, you can't possibly expect your plan to be successful.
If you're finding that your social media plan isn't getting the organic reach you want, consider integrating other traditional or digital marketing to help stimulate traffic, like providing social URLs on product packaging or in-store signage.
Another example would be use your email marketing program to inform potential non-fans of what they can expect by connecting with your company on social and why they should consider it.
Paid social advertising can also be a very powerful way to distribute the content found within your social media plan and is arguably a necessity nowadays with the over-saturation of competing content in users' feeds.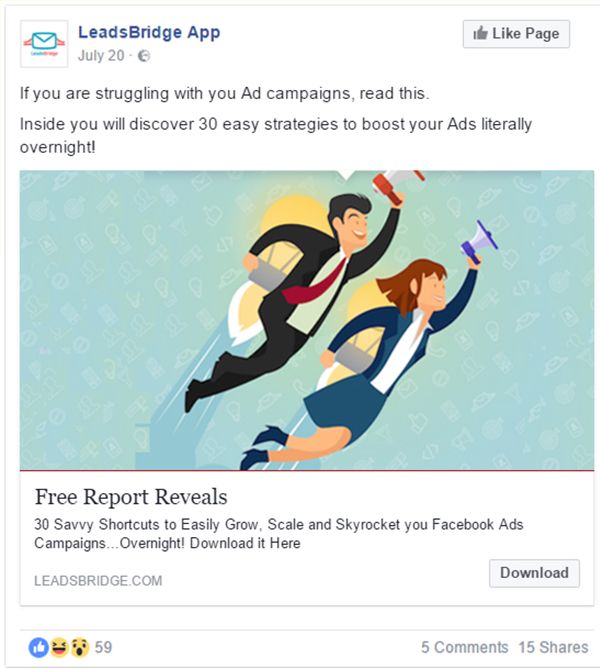 Don't forget distribution of your social media plan can also take place offline in the form of ye olde' word-of-mouth-marketing like training your customer-facing employees to openly discuss your companies social media updates during in-person customer interactions.
Now it's your turn.
What are other reasons that would cause a social media plan to fail? Do you have any experience with learning from a failed marketing mistake? Is your current plan lacking any of these? Let me know in the comments below.