If you are managing a nonprofit's social media, we have some engaging social media marketing examples to inspire you to create and share great content.
1. Share Your Nonprofit's Wins on Social Media
One of the most important things you can do for your nonprofit's social media account is to show the support received from your donors and how your advocates are doing good things in the world.
For example, share a personal story of the impact you are having. Fair Trade Certified does that in the following Twitter post.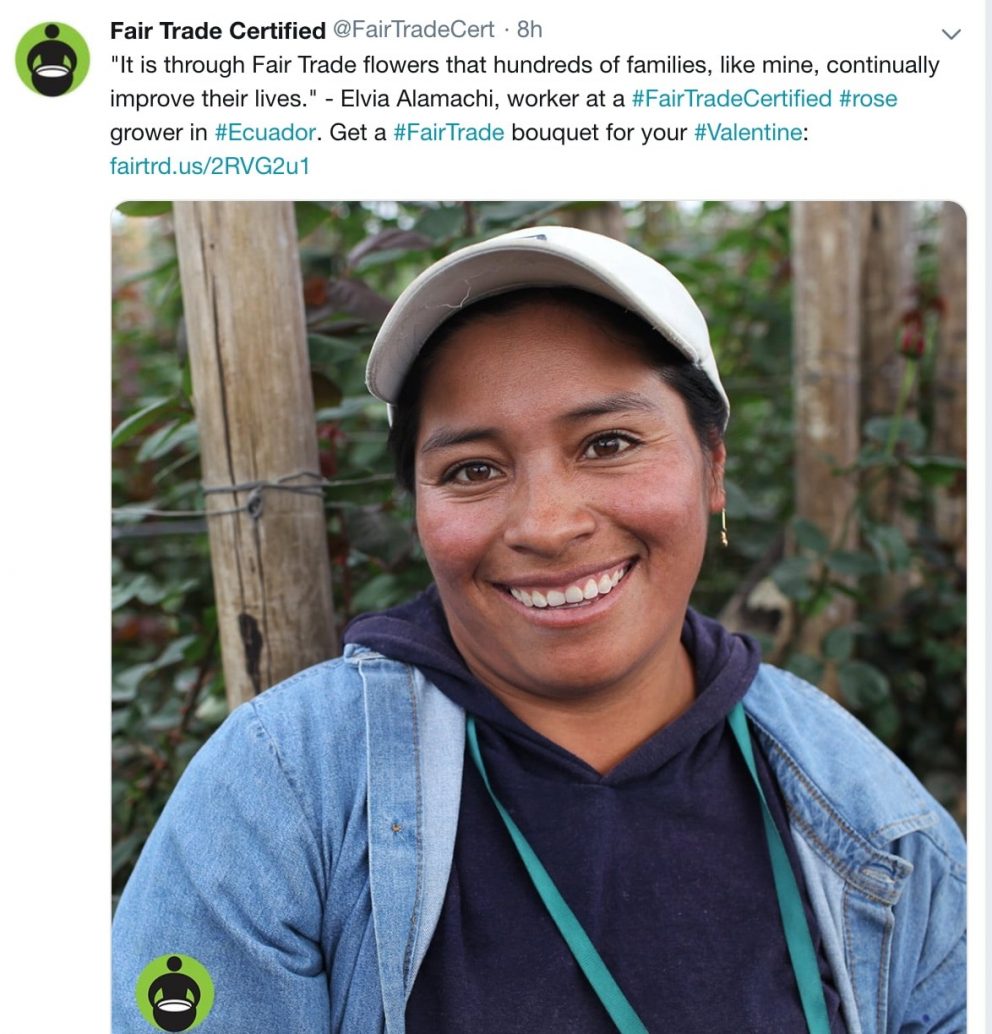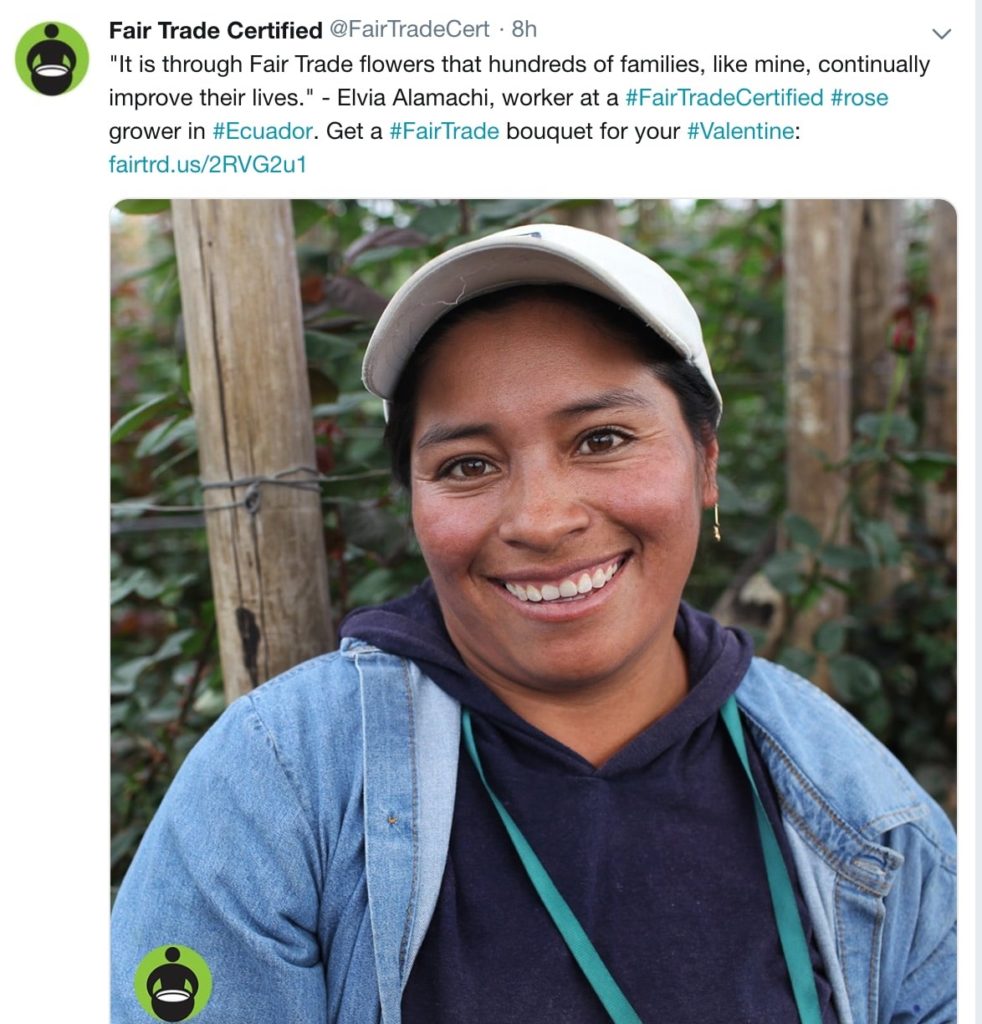 The organization uses a friendly, engaging photo that instantly draws people in. Also, note that Fair Trade Certified makes great use of hashtags in this social media example.
However, be careful that, if you do share something personal, you have the appropriate permission. You may even be able to share content generated by users served by your organization.
Another option for sharing wins is to look at the big picture.
Share your numbers, such as:
The total raised in a specific fundraising campaign
The total number of people served
The geographic region where you made an impact
Other success metrics
This Instagram post from Pencils of Promise shares both a total dollar number and how that translates into real-world impact. The organization also shares the credit with its backers by using the word "Together."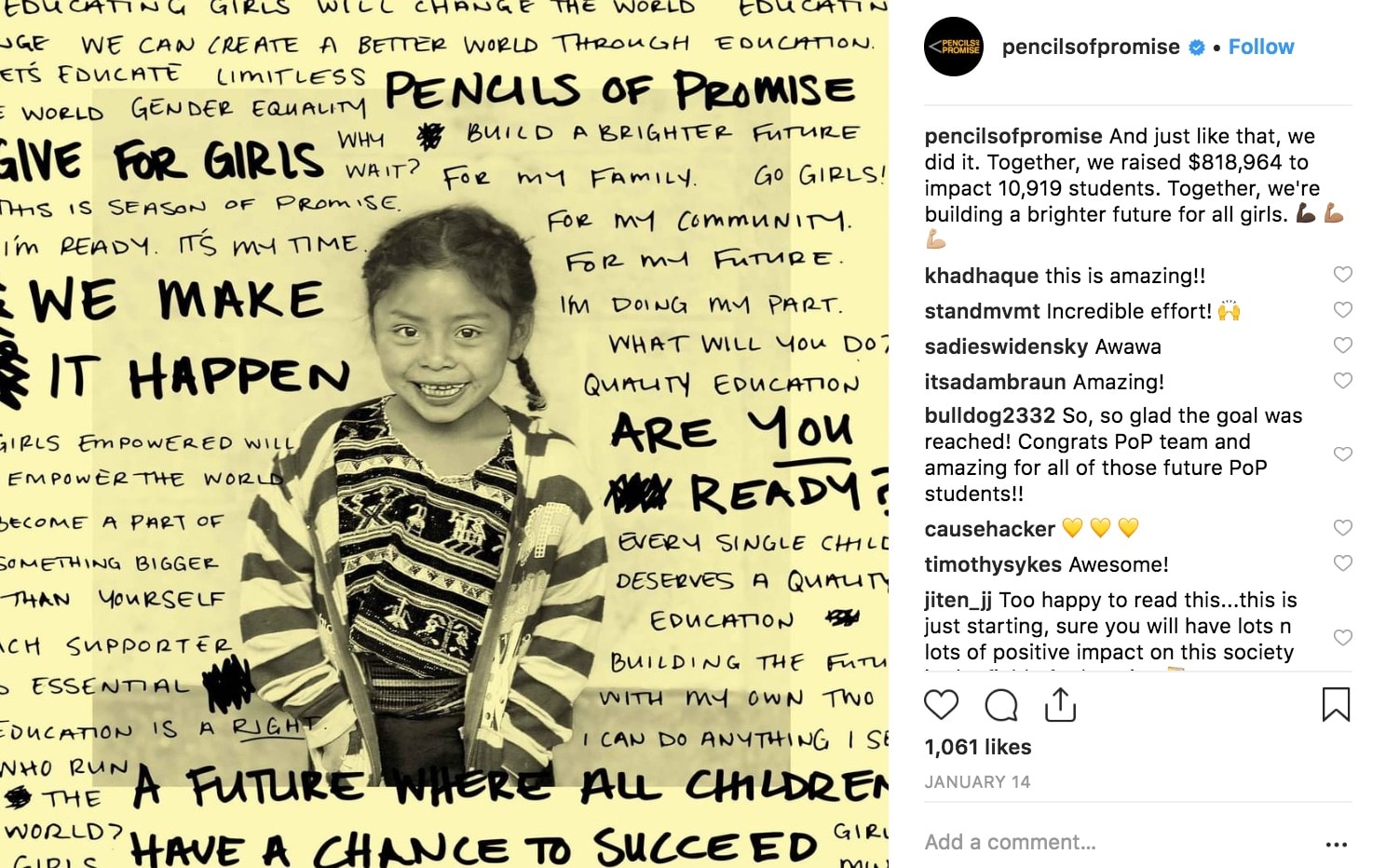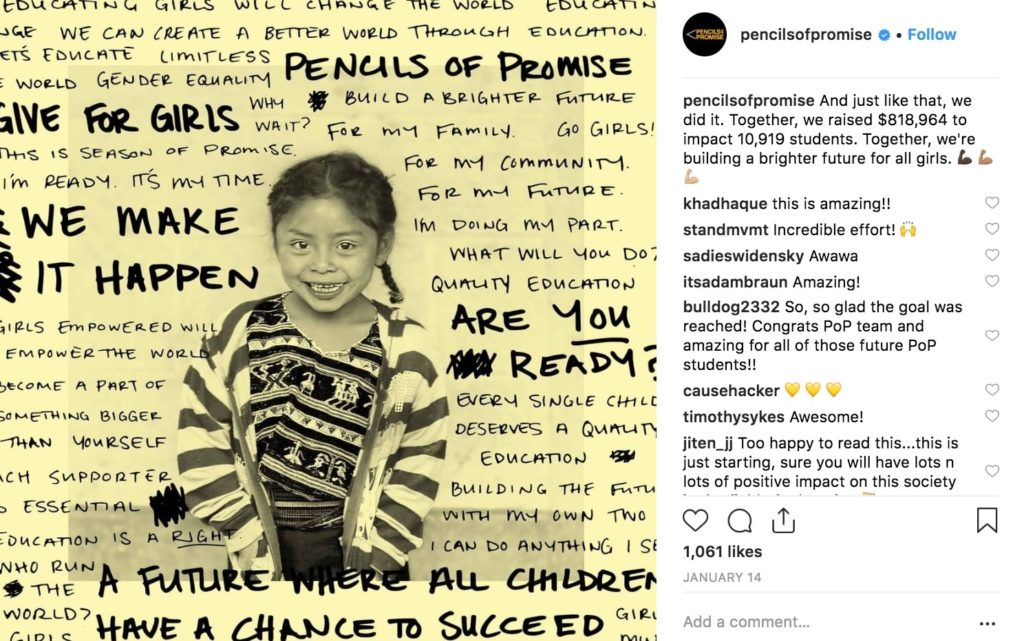 How do you measure success in your organization? What are the most meaningful accomplishments you have made recently? Historically? The answers to those questions may make for captivating and engaging social media posts for your nonprofit organization.
2. Ask Your Audience Questions About Nonprofits
Another way to connect your nonprofit with your audience through social media is by asking your followers questions. Doing so can take a lot of different forms.
Questions may include:
Why do you support [our non-profit]?
How did you first hear about [our non-profit]?
What is the reason you care about [our cause]?
Who is one friend you know would love supporting [our cause]?
Who is your hero?
Which is your favorite [product created by your non-profit]?
You can also use this question as an opportunity to draw attention to something specific to your organization.
For example, the following post from the Humane Society reminds pet owners to have disaster plans in place. (Bonus points for the cute puppy photo. Yes, Facebook still loves animal pictures.)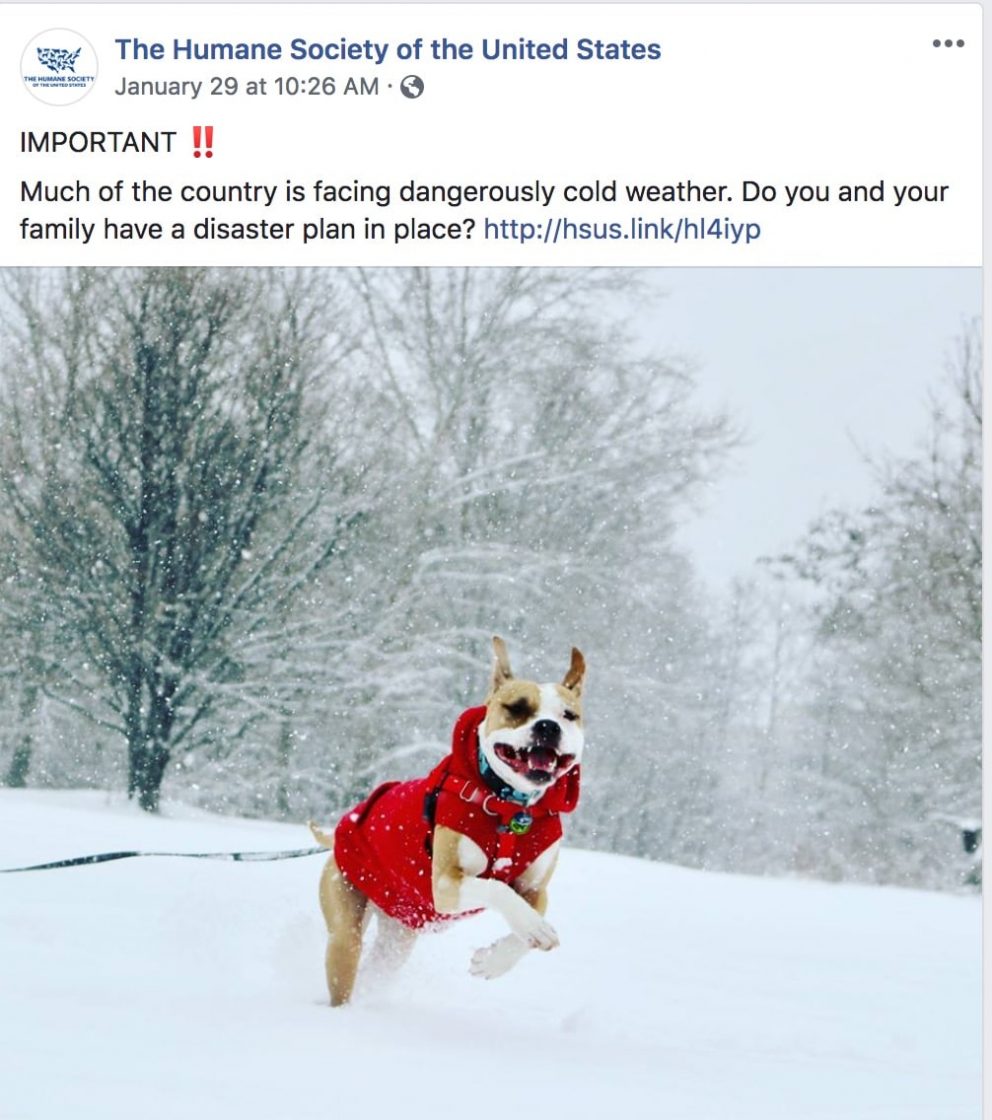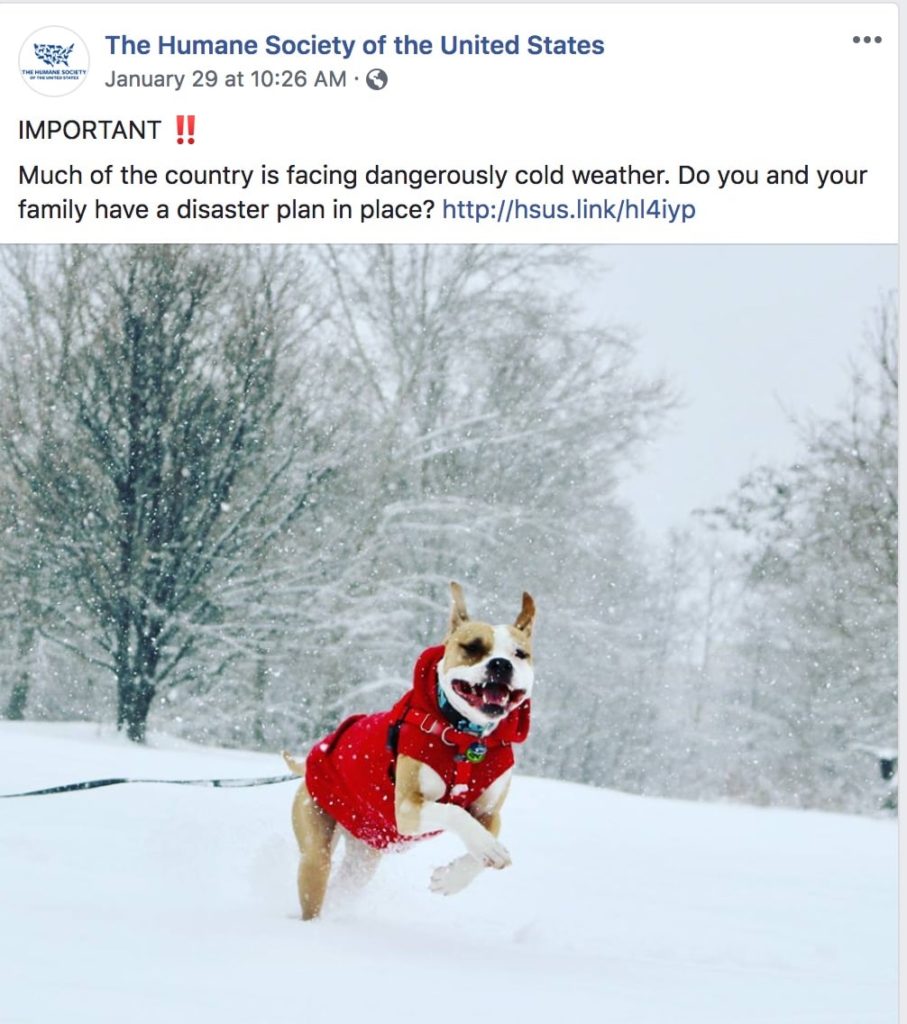 Another type of question that can draw attention to your cause or mission is a "did you know" type of post like this one from the Smithsonian Institute.
The organization also had fun with this Instagram post by connecting it to the baby shark song trend.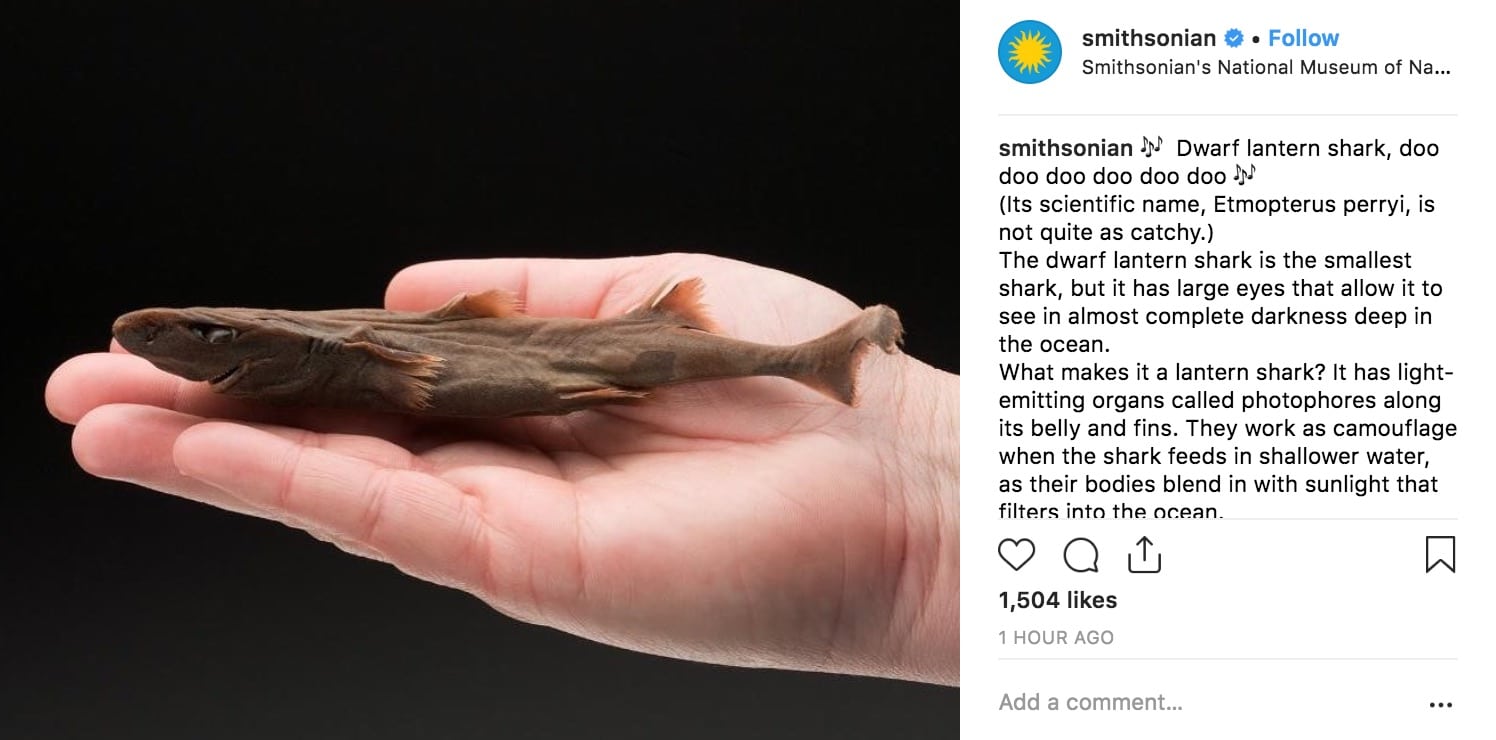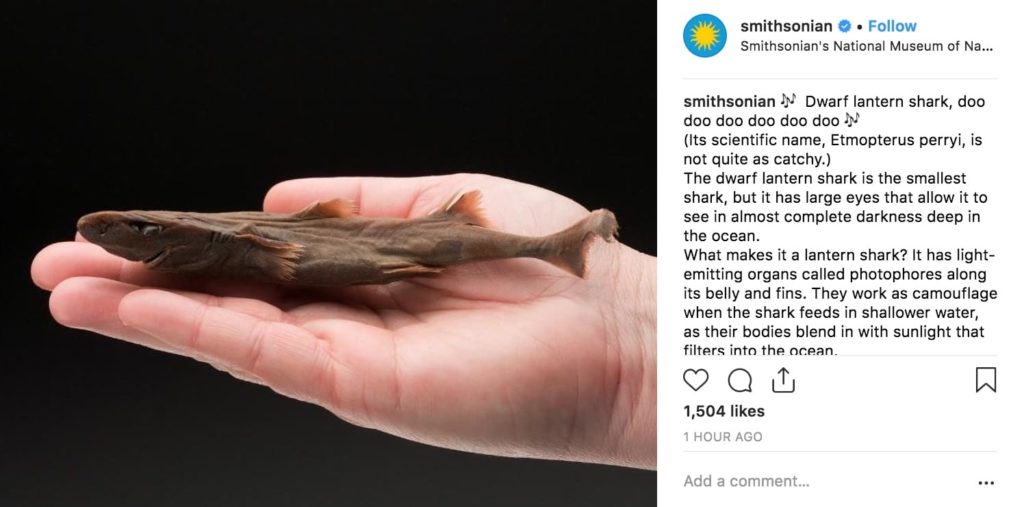 3. Post About Upcoming Events and Highlight Past Ones
Your nonprofit's social media channel is one of the best places to promote your upcoming events and share the highlights of past events.
Creating a post is just the first step. Depending on which platforms you are using, you may also want to:
Create a Facebook event and invite friends
Post pictures of the preparation for the event
Share teasers about speakers, features, and details
Suggest that others invite their friends along
Live post during the event via live Tweet, Facebook LIVE, Instagram story, etc.
The following post illustrates how to showcase the main reasons people will want to attend your event while it also shares the vital details of how to attend and get tickets.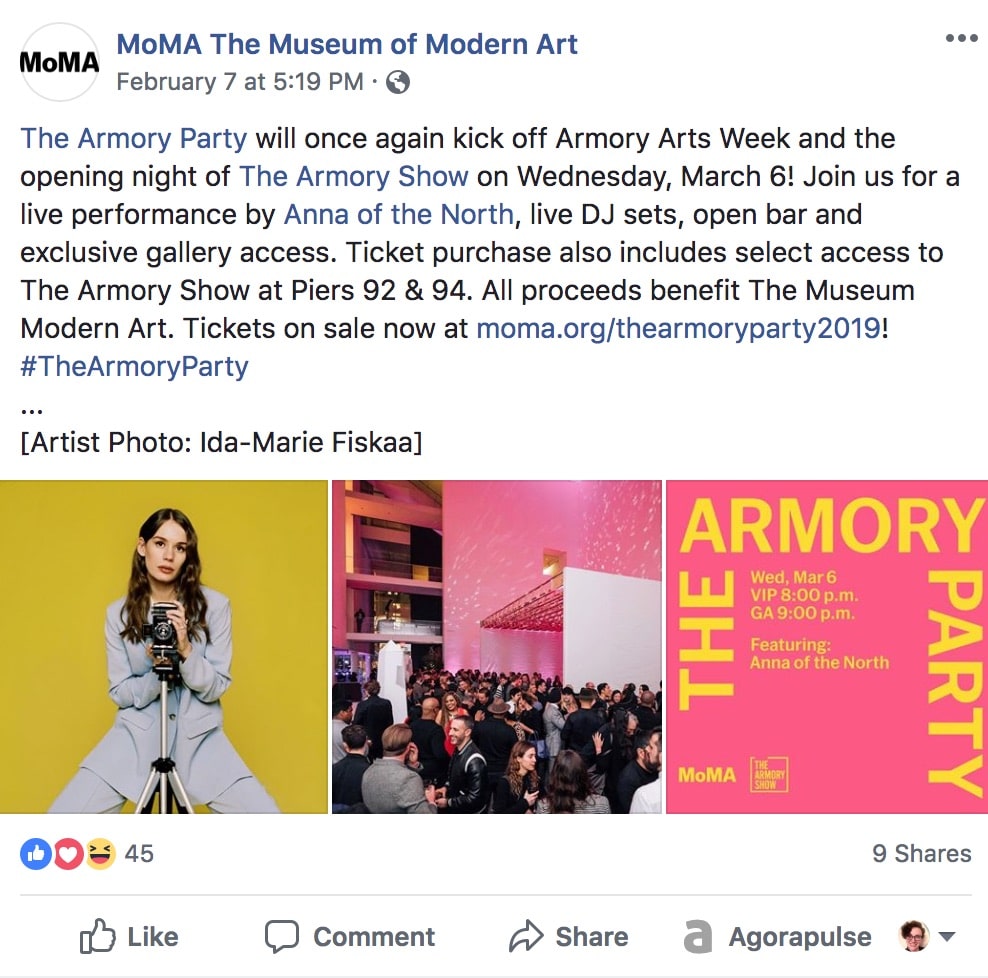 Don't forget special days and celebrations! For example, this post from Room to Read on Twitter celebrates Women In Science Day.
Often, special events will have a hashtag that will help gain added visibility.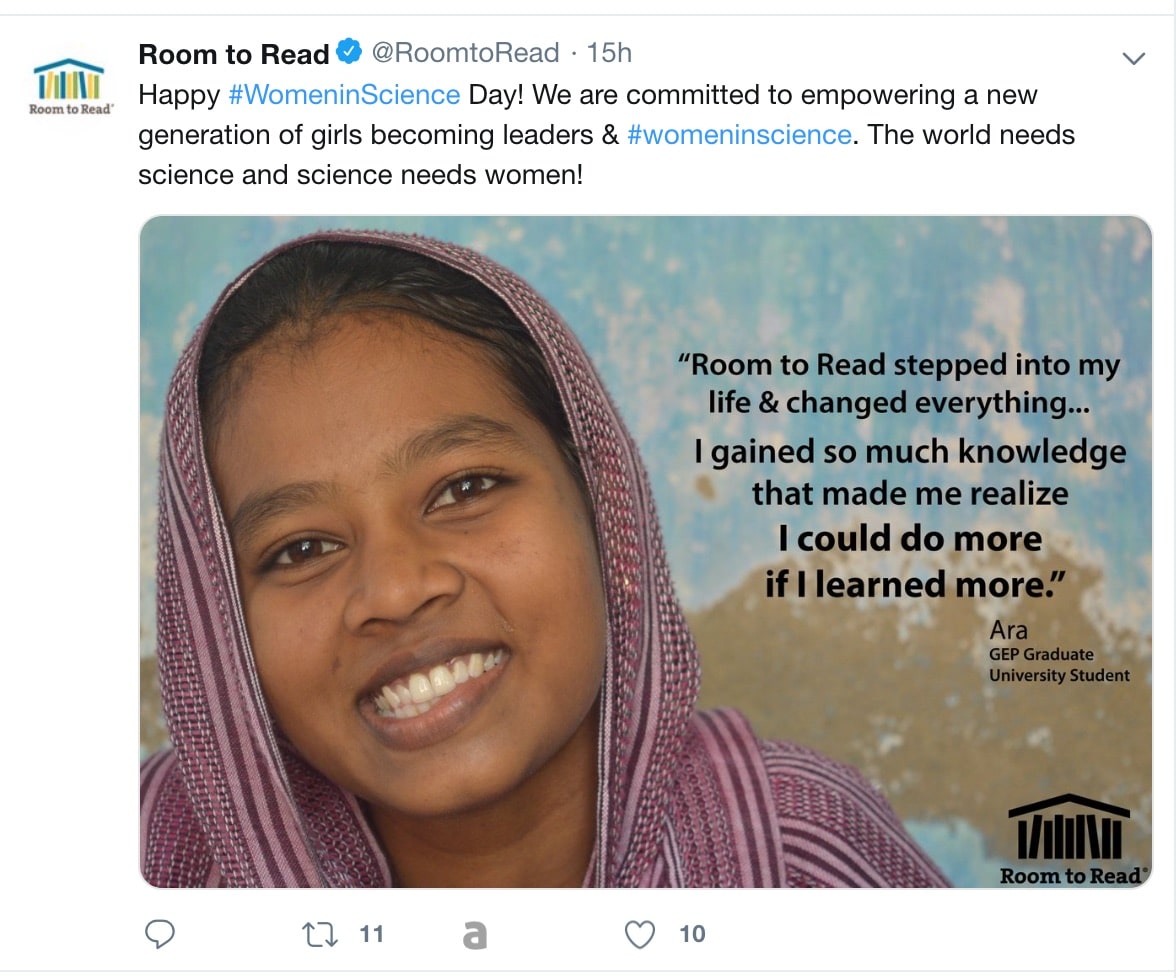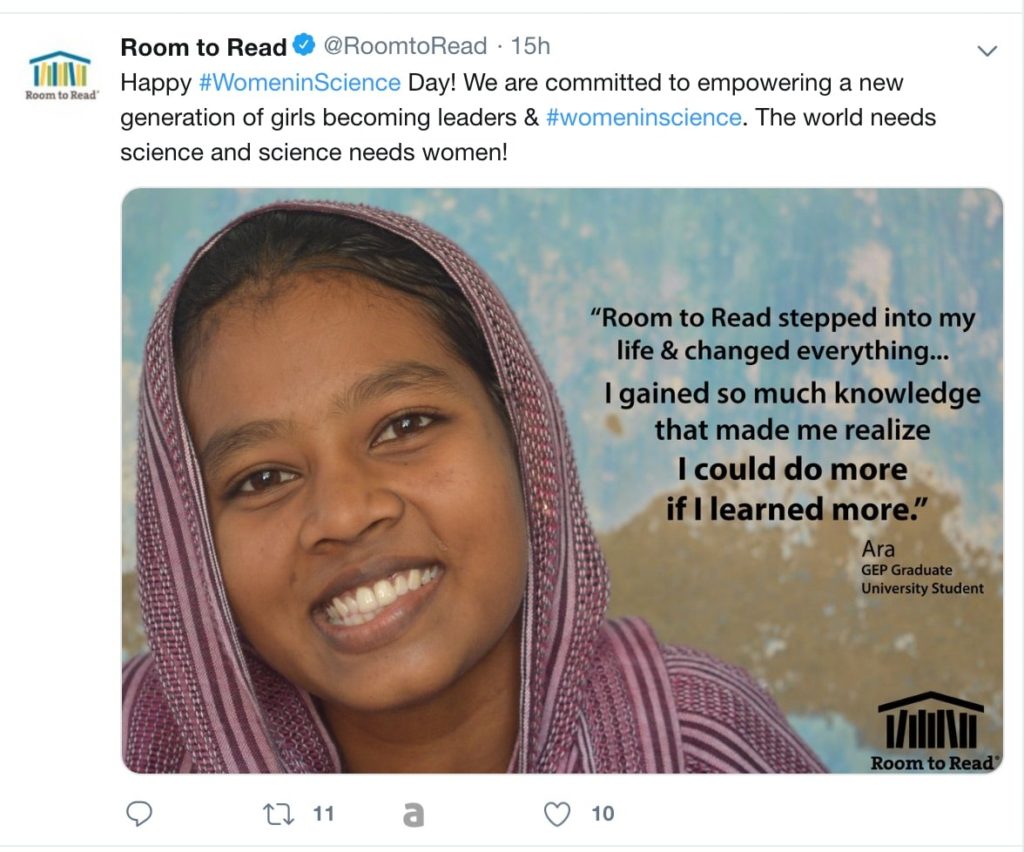 4. Connect People Together via Social Media
Social media is also one of the most effective ways to help people feel deeply connected to your cause.
Share tips related to the work you do or that tell more about your nonprofit's mission. Here is an example from Doctors Without Borders: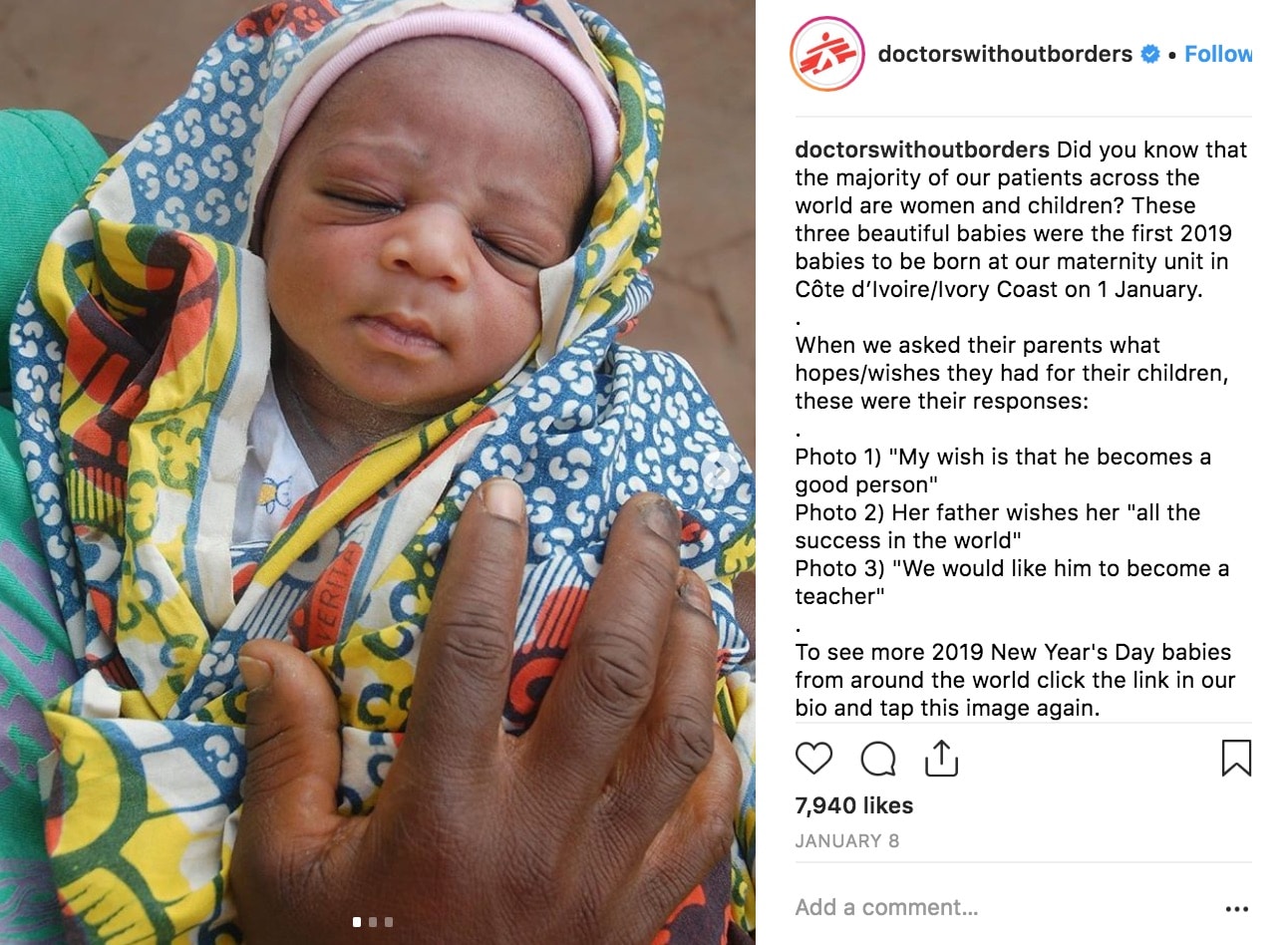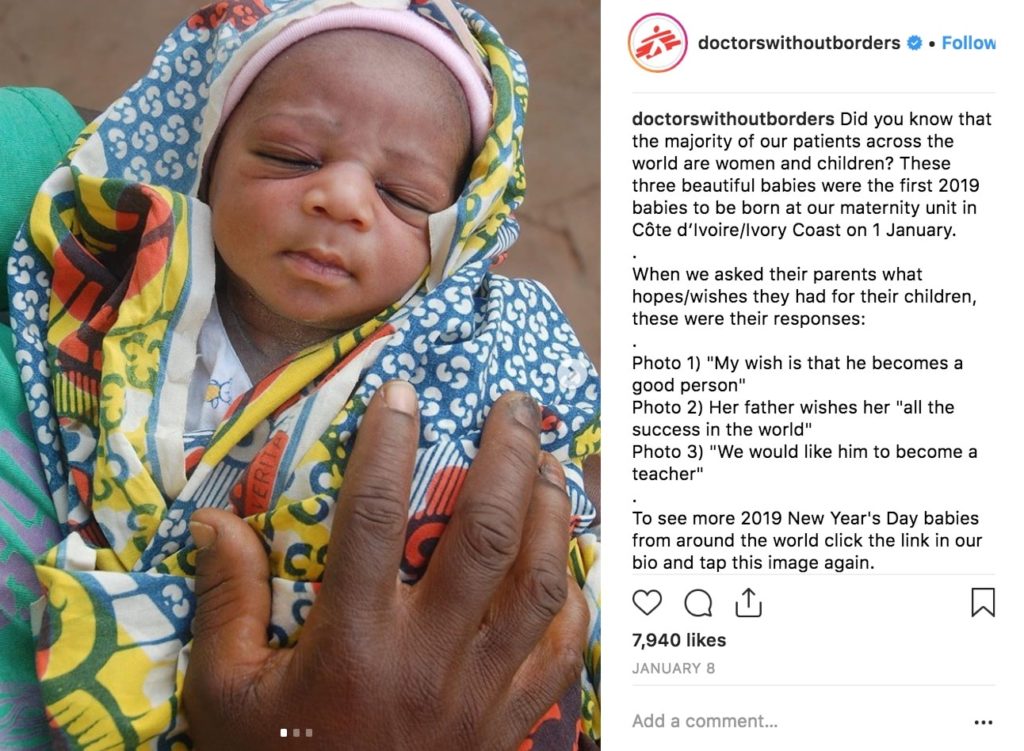 As soon as I saw this post, I knew it was a social media example for nonprofits that I had to share. The picture is colorful and captivating (perfect for Instagram where it was posted).
But maybe even more importantly, this post personalized the work the nonprofit is doing by having parents share their hopes and dreams for their children. If you are a parent, you probably can relate to some of these same hopes and dreams, and the post makes you feel more connected to the mission that this organization is out to accomplish.
Sometimes, you may want to be even more direct and make a specific ask via your nonprofit's social media account. Resist the urge to ask for everything … Be clear about exactly what you need (a specific goal is even better) and why you need it.
The following example from Do Something works well because it is a single specific action to take that is related to a current and pressing need. (And the hot pink definitely catches your eye.)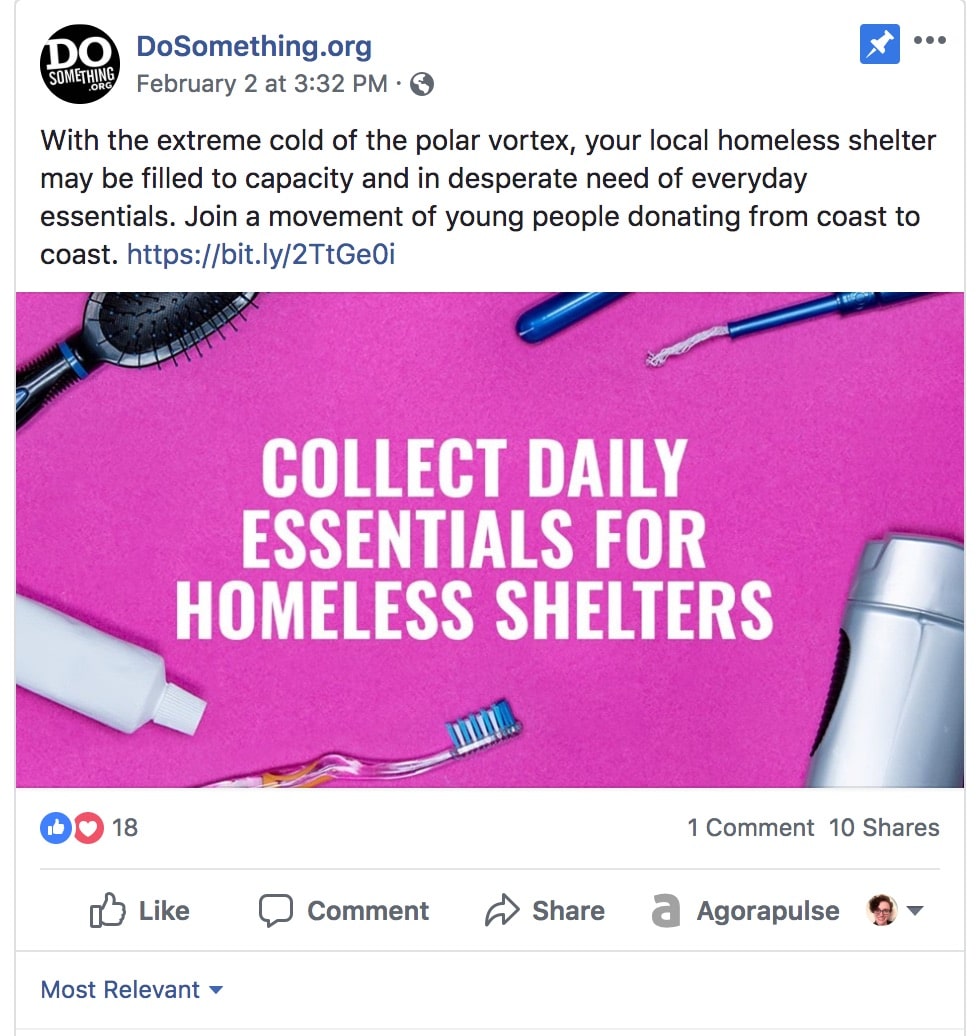 Making These Social Media Examples Your Own
These examples of social media for nonprofits may already be sparking ideas for your own nonprofit social media pages. But implementing these ideas successfully takes time and practice.
Remember to regularly capture content, such as photos and videos, that you can turn into posts for your nonprofit's social media account.
Make sure that your organization has a clear social media policy in place, and that the right team members are empowered to capture and create content.
These social media examples come from Facebook, Instagram, and Twitter. Always use the best practices for each platform to have the most success with your posts.
Feeling inspired? Start planning your own social media content calendar and fill it with shareable content for your nonprofit!