Are your Facebook ad reports ho hum? Could the look and feel of them be so uninspired that they actually undermine all the hard work you do on your client's ad campaigns?
The Facebook Ad Compass by AdEspresso is here to change all that.
as if
With the Compass, you no longer have to lose your mind clicking through the Web interface of your Facebook Ads Manager or Power Editor just to get a super basic (not to mention drab) Excel download.
Simply log into Compass with your Facebook account and select one of your 20 latest ad campaigns. Then enter your email to be sent a link to a beautiful ad report!
That's what I did for a recent "Promote Your Page" campaign I ran for a mid-sized brand.
The first section of the report gives me the campaign's Page Likes in addition to a number of other important key engagement metrics.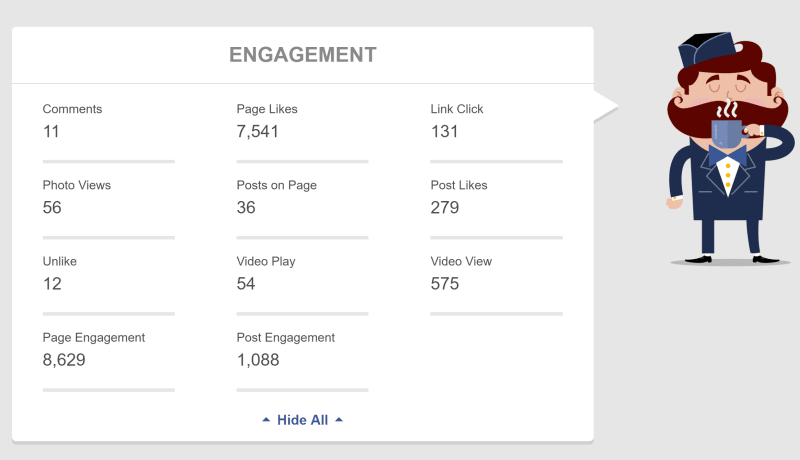 A *bit* more personality than a Power Editor export, no?
Further down the report, I receive metrics about whether or not my ad campaign reached and resonated with my target audience. I was delighted to see that my female, 25-34 demo got the lion's share of my campaign. And I was surprised to see that there was almost equal reach and play among iPhone and Android users.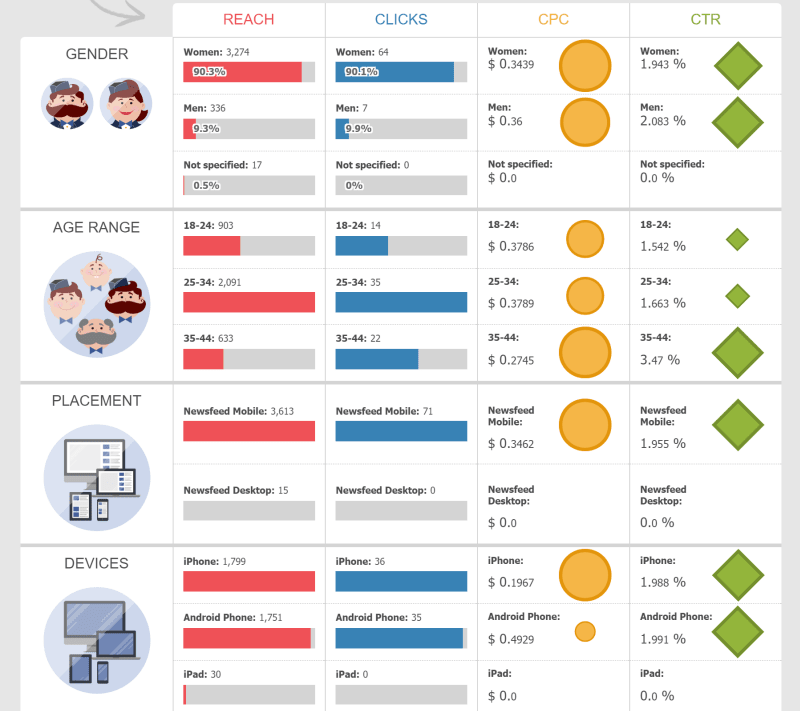 The last section gives me data per country, specifically: reach, clicks, CPC (cost per click), and CTR (clickthrough rate).

(As if I need another reason to love Canada…)
In the event that I wasn't satisfied with my ad results, I could simply hop to another AdEspresso free tool to work on bettering my next campaign. The Facebook Ads Gallery provides access to over 20,000 Facebook ad examples. No login is needed to see what's being done in my industry, with my type of ad (page likes, engagement ad), and by competitors.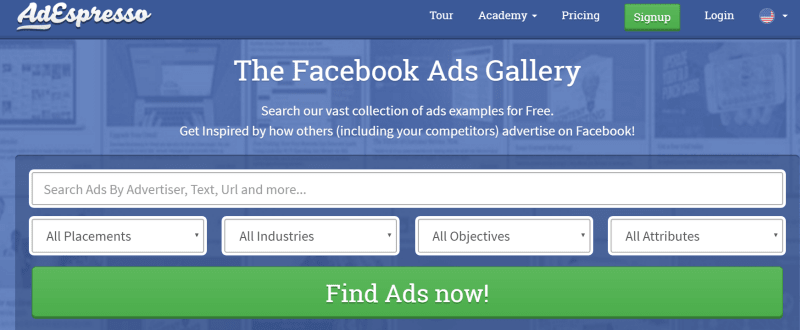 I wanted to analyze what businesses in the food industry are doing with video ads. Here's a sample of the results I received.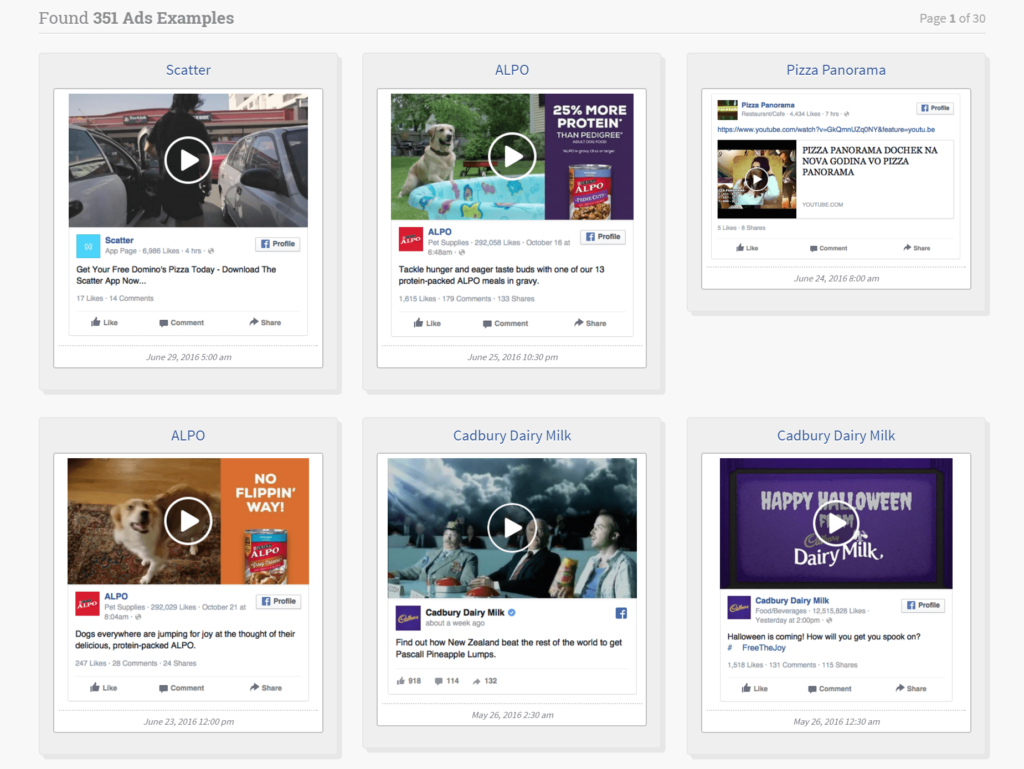 By examining the good and not-so-good of what's out there, I can work on my creative to improve my ad results the next go round. (I should also consider better targeting.)
Are the Facebook Ad Compass reports better than what you're currently using to show the results of your ad results? Let us know in the comments!