When Snapchat unveiled Stories in 2013, it didn't seem momentous. The feature allowed users to string together photos and videos into an ephemeral collection that would disappear after 24 hours. It was novel and fun—but did not feel like the sort of thing that would be adopted widely.
How times have changed! Over the past years, the Stories format has become incredibly popular with both consumers and marketers.
But exactly how widely used is the Stories feature? How extensively is it being utilized by brands and social media managers? What do consumers think about being marketed to this way?
Here are key stats that social media managers need to know about Stories.
1. Stories are wildly popular with social media users
The event that brought Stories into the mainstream was when Facebook "borrowed" the feature from Snapchat and added it to Instagram in 2016. Since then, the company has incorporated Stories into its main Facebook platform as well as into WhatsApp (WhatsApp Status).
Facebook's adoption made Stories wildly popular: More than 1.5 billion people now regularly use the format across the company's family of platforms.
Moreover, Snapchat has more than 190 million users, most of whom use Stories regularly.
2. Stories is no longer a secondary format
What's important for brands to realize is that Stories is not a secondary feature on social platforms. In fact, the short video format is increasingly core to the experience.
Facebook's Mark Zuckerberg highlighted this fact in an earnings call last year. As he put it: "We expect Stories are on track to overtake posts in Feed as the most common way that people share across all social apps. That's because Stories is a better format for sharing multiple quick video clips throughout your day."
In other words, the core elements of Stories—the mobile-centric alignment, the video-centric content, and the easy-to-consume structure—are so appealing to consumers that they are picking the format over traditional social media news feeds.
This can be seen in the engagement numbers. According to data from Facebook, The Daily Beast, and Block Party, some 81% of daily users on Snapchat use Stories, 60% of daily users on Instagram use Stories, and 35% of daily users on WhatsApp use Stories.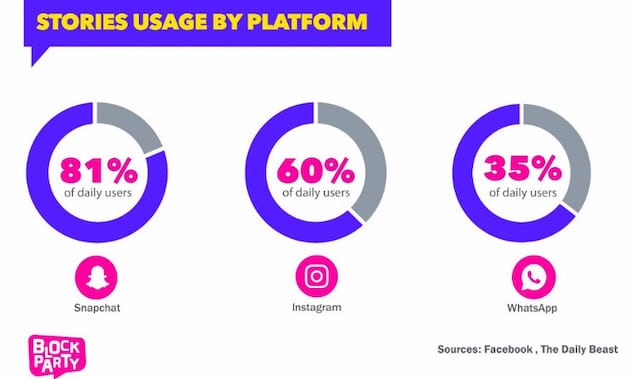 3. Brands are increasingly embracing Stories
When Stories was first introduced, the format was challenging for advertisers: The social platforms had not developed sophisticated in-experience advertising units and campaigns were difficult to execute.
That's changed over the past few years. The various iterations of Stories now have a range of appealing advertising options for brands and have been fully integrated into their parent companies' ad platforms, making everything from targeting to measurement much easier.
This has increasingly led brands to embrace the format: According to data from Klear, as cited by eMarketer, some 34% of sponsored content from advertisers on Instagram is now Stories-based rather than Posts-based.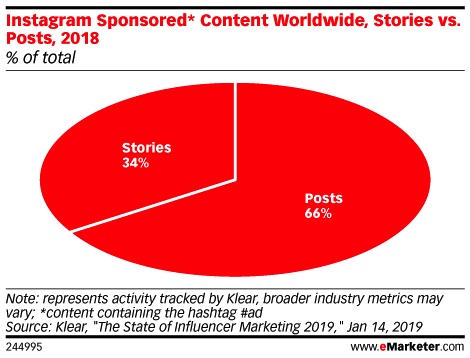 4. Consumers like Stories from brands
Of course, embracing Stories is only effective if consumers are open to this sort of engagement.
The good news is that they appear to be.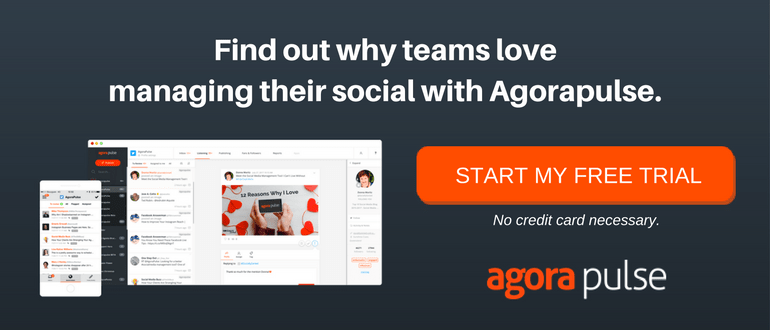 According to a survey of more than 18,000 social media users in 12 countries conducted by Facebook and Ipsos, some 69% of people say they think Stories is a great way for brands to showcase new products and services. Moreover, 62% of respondents say they have become more interested in a brand or product after seeing it in Stories and 31% say they will likely use Stories to connect even more with brands in the future.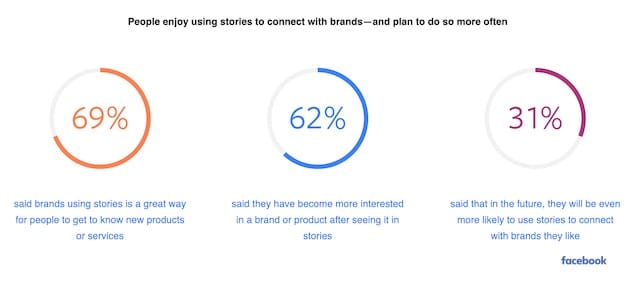 5. Audiences want brand Stories to be useful, easy, and authentic
So, how can social media managers and agencies make the most of the popularity Stories format and consumers' openness to be engaged via the format?
A good starting point is to deliver the type of content that audiences like. The Facebook and Ipsos survey found the five types of Stories that consumers want most from brands are those that feature sales and promotions, those that are quick and easy to understand, those that offer tips and advice, those that introduce new products, and those that feel real.