What are the right types of Instagram accounts for your marketing goals? Whether you're managing social media for an organization or a public figure, choosing the ideal setup is crucial for account growth and tool access. In this guide to Instagram account types, we'll cover the best options for professional users. We'll also share examples to inspire you to produce more creative content and show you how Agorapulse can help you manage your account.
What Are the Different Types of Instagram Accounts?
Instagram has three account types: personal, creator, and business. If you're managing Instagram for a thought leader, service provider, retailer, or any other professional entity, the latter two account types are ideal for you.
Designed for professional users, business and creator accounts have the tools you need to:
Sell products
Book services
Schedule content
Run ad campaigns
Review analytics
Since Instagram's recommendation engine highlights content from eligible professional accounts, using one of these two types can also help you grow your audience. Below, we'll walk through choosing between these two account types, including exclusive tools and features for each.
So should you ever use a personal account for business purposes? As a general rule, no. The only benefit of creating a personal Instagram account is the optional "private" setting, which lets you approve connections and restrict your audience.
Creating a professional account is almost always the right option for business users, even if you intend for your social media content to have a more personal angle. When your goals include reaching potential customers, building relationships with business partners, and creating a paid or organic marketing funnel, the best types of Instagram accounts are the two professional options.
Switching account types is easy. Open your personal Instagram account, tap the Edit Profile button, and tap the Switch to Professional Account button at the bottom of the screen. Then select a category and an account type.
8 Instagram Tools You Can Access With a Professional Account
Although business and creator accounts do have a few key differences, they have access to a similar set of tools. First, we'll look at the tools and features you can access with either type of professional account.
1. Professional dashboard
All business and creator accounts automatically display a professional dashboard, where you'll find all your marketing tools. It's your destination for accessing account insights, advertising tools, branded content, and saved replies.
2. Instagram insights
With Instagram's native insights, you can monitor account growth and track content performance. From the professional dashboard, tap to open your insights and browse reach, engagement, and follower metrics.
Note that in the app, Instagram insights are somewhat limited. The data only goes back 90 days, and there's no option to download or share with stakeholders.
Whether you need a broader overview of account performance or you need to create social media reports, Agorapulse offers more flexibility. You can access Agorapulse's reporting dashboard from desktop or mobile, create standard or custom reports, and export manually or share automatically.
Agorapulse also has an ROI dashboard that tracks revenue from your Instagram content automatically. With these insights, you can prove the value of your Instagram strategy and continue to create content that drives results.


Download our FREE social media ROI guide!
3. Instagram shopping
For creators and businesses that sell e-commerce products, Instagram shopping can boost sales directly in the app. Once you set up an Instagram shop, customers can browse it from your profile or tap to view products you've tagged in posts, reels, or stories.
Above, the @drinkspindrift shop features the brand's line of sparkling water, which customers can also shop directly from tagged posts.
4. Advertising account
If you have a product, service, or cause that people love and a content strategy to back it up, organic growth on Instagram is certainly possible. But if your executive team has more ambitious goals, you'll probably need an advertising strategy.
With a professional account, you can boost eligible content directly from the Instagram app (pictured above). You also have the option to connect your Instagram account to Ads Manager, where you can build more complex campaigns and ad funnels.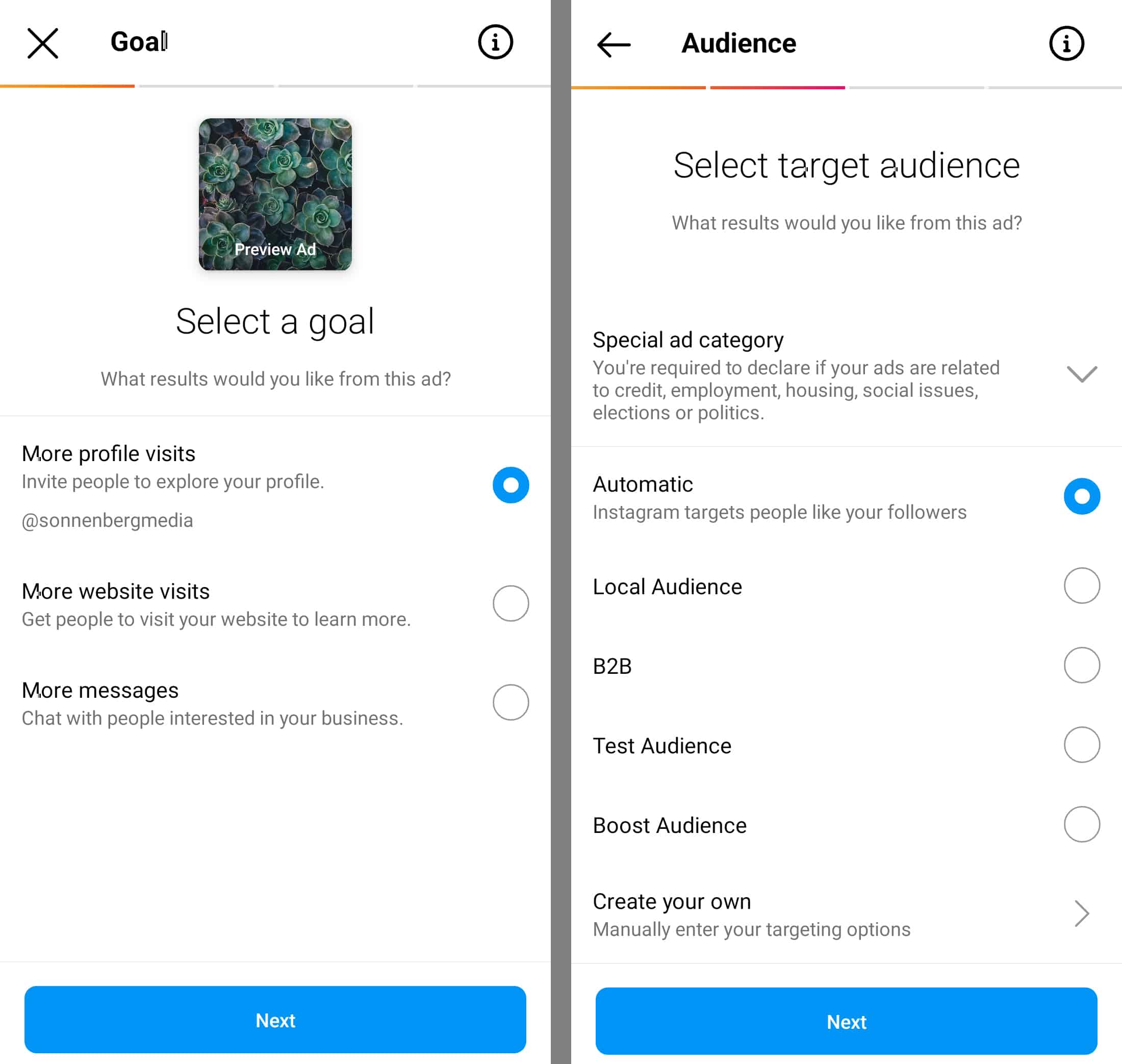 While Agorapulse doesn't support ad campaign creation, it does help you manage ad-related engagement. You can filter your Agorapulse inbox to highlight ad comments so you can review and respond efficiently.
5. Influencer partnerships
Professional accounts also include access to paid partnership tools. If you have a creator account, you'll typically fulfill the influencer role. Business accounts generally serve as the sponsors or paid partners.
Above, the @designeatrepeat reel includes a paid partnership with @buywith_ to highlight the lifestream platform's services. While the post above is organic, Instagram's partnership tools also work with ads. This option lets businesses promote pre-approved user-generated content (UGC) in their own ad campaigns.
Learn more (get more): Influencer Marketing Ebook
6. Profile action buttons
When you go pro, you can display public contact information on your Instagram bio. Below, the @ucla bio shows the university's full address, which allows users to tap, view it on a map, and get directions.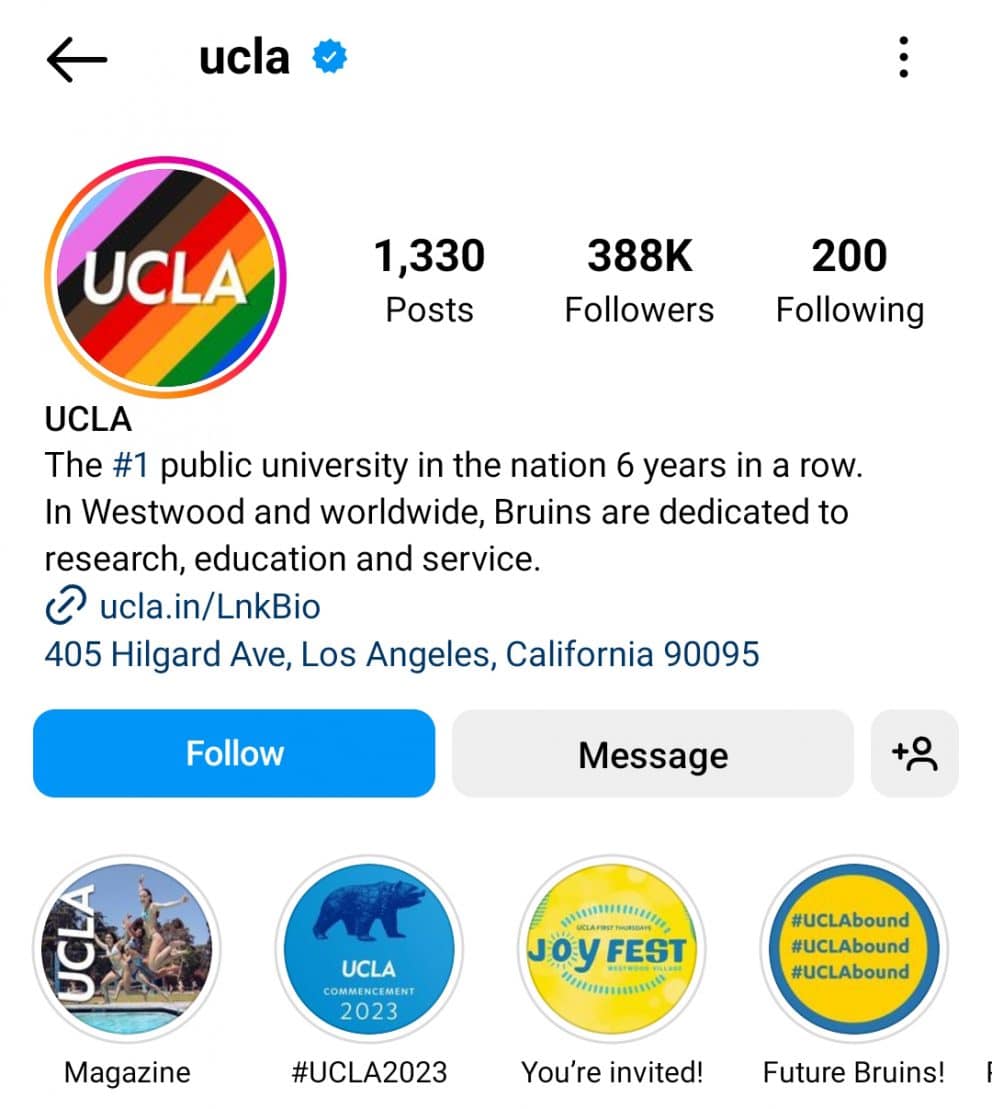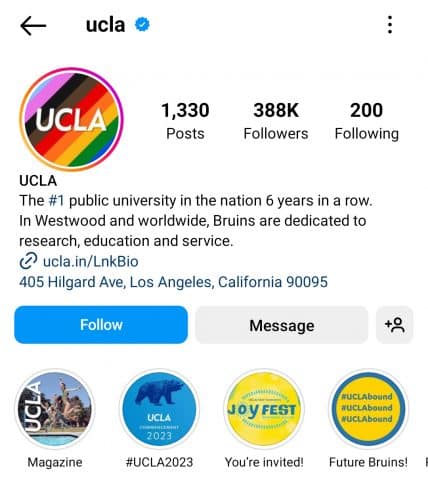 With a business or creator account, you can also add an action button of your choice to your profile. Both account types support action buttons for reservations, food orders, and appointments (like @rocksbar_hairshop_durham uses below).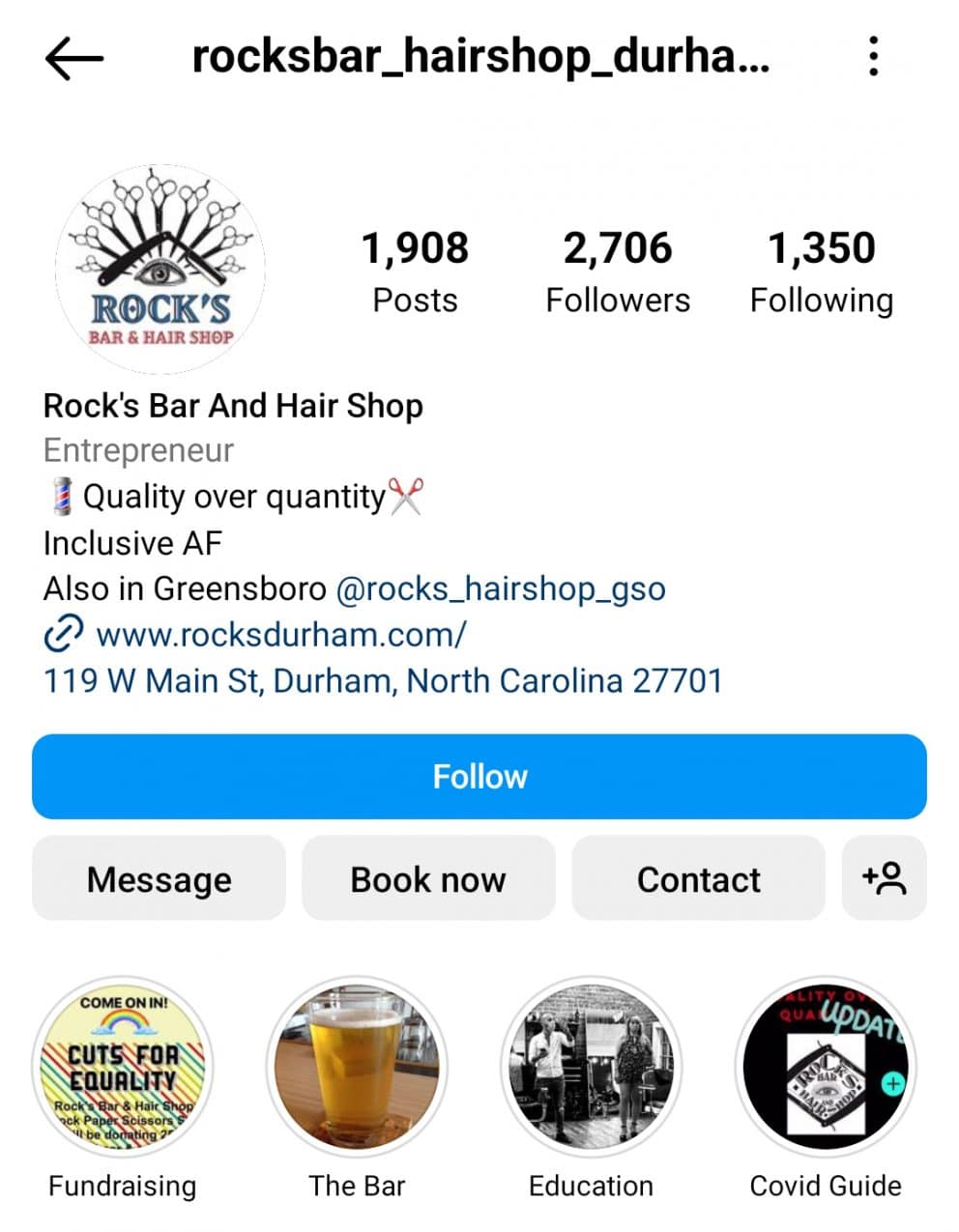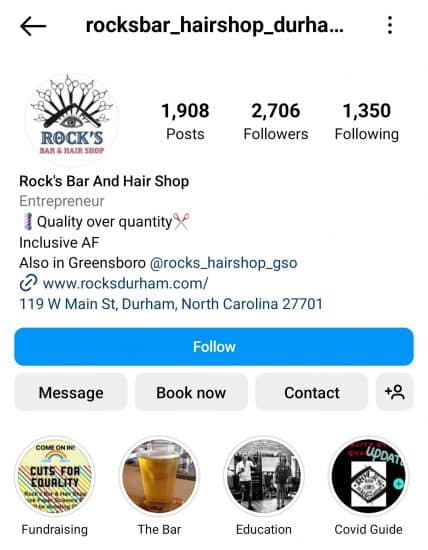 Business accounts get one bonus option for action buttons, which we'll cover a bit later.
7. Scheduling capabilities
All Instagram professional accounts allow content scheduling, so you can plan your social media content in advance. In the Instagram app, you can tap Advanced Settings and open the scheduling tools to set a time and date.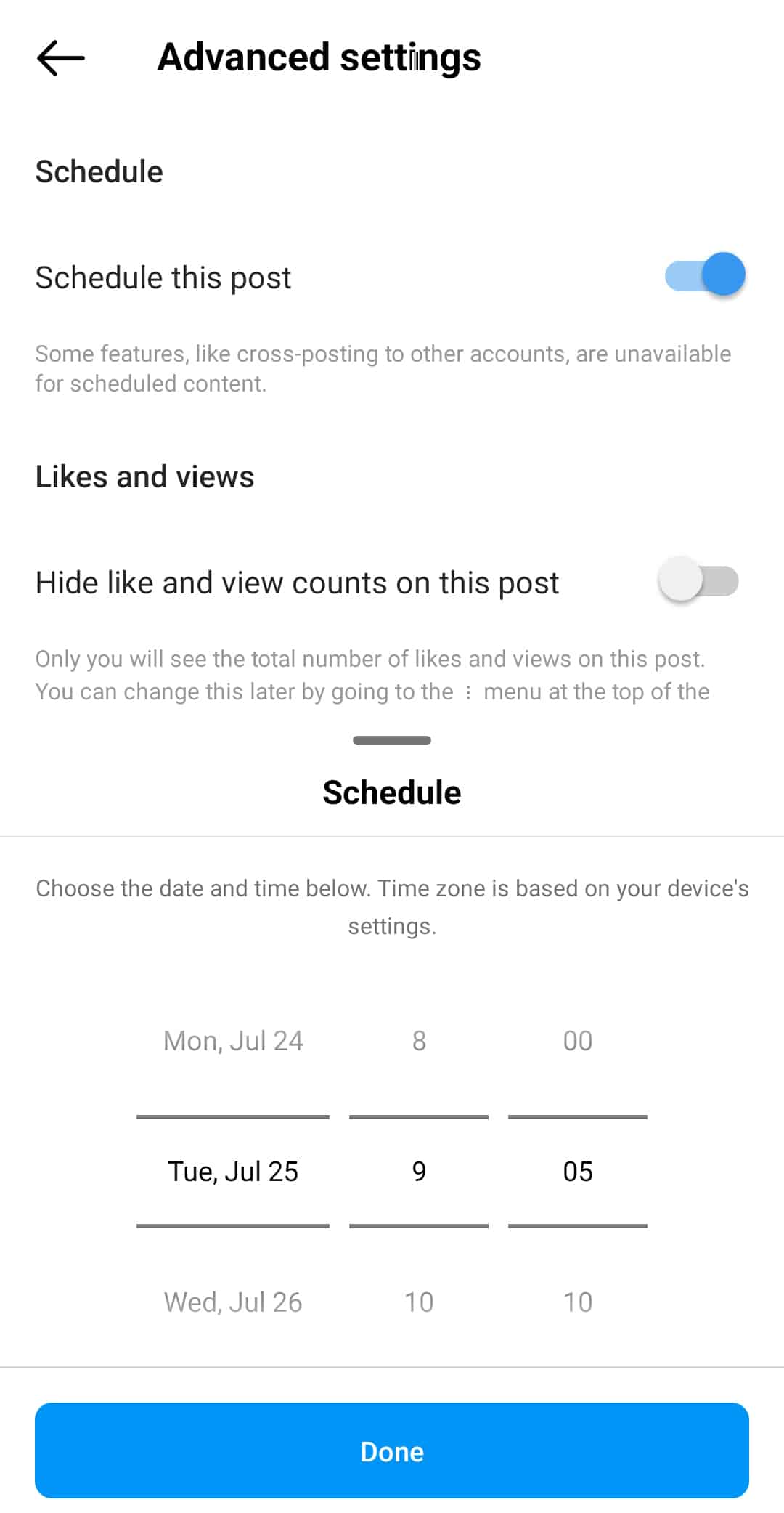 The catch? Instagram only lets you schedule 28 days in advance, which doesn't allow very much lead time. If you need to schedule a full month's worth of content or even map out longer campaigns in advance, Agorapulse can help.
From the Agorapulse dashboard, you can schedule Instagram reels, posts, and stories several years in the future. Although Agorapulse can publish all content directly, you have the option to get a mobile notification for scheduled stories or reels so you can finish publishing them in the Instagram app.
8. Facebook page connections
Most of the time, you'll probably create unique social media content for your organization's Instagram account and Facebook page. But with a professional Instagram account, you can connect the two and open up the potential for cross-posting content.
This feature is particularly helpful for testing different types of content across channels and increasing views on both. It can also be helpful for building an audience on one channel if you already have a following on the other.
Instagram Business Accounts: Setup, Tools, and Creative Inspiration
Not sure which type to set up for your organization? First, let's take a closer look at business accounts.
Who should consider an Instagram business account?
Business accounts are designed for organizations that aim to attract and convert customers. Typical goals include:
Reaching more prospects and customers
Generating leads and building funnels
Selling products and services
What kinds of organizations could benefit from business accounts? Here are a few categories that often use this account type.
Restaurants and bars
Whether you want to showcase your new menu, spotlight a few of your most loyal customers, or introduce your hardworking team, Instagram business accounts often work well for restaurants and bars.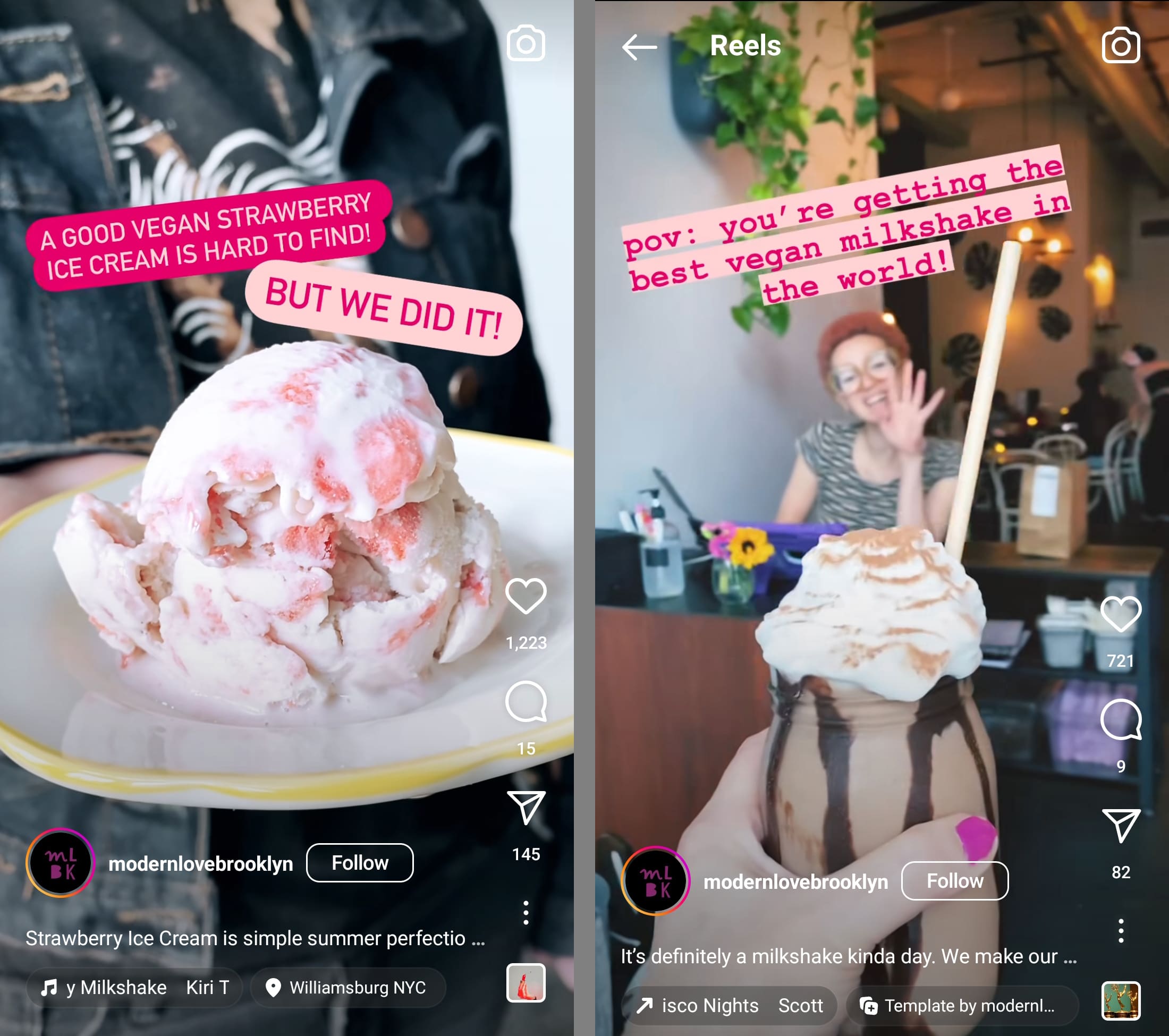 For example, @modernlovebrooklyn regularly introduces new menu items in Instagram reels. Far from formulaic, each short-form video takes a fresh look at the restaurant's creative plating, behind the scenes in the kitchen, or from the point of view of a customer.
Food and beverage companies
This account type also works well for food and beverage consumer packaged goods (CPG) companies. If you plan to leverage Instagram shopping and to sell via your e-commerce store, a business account is key for promoting products using either paid or organic tactics.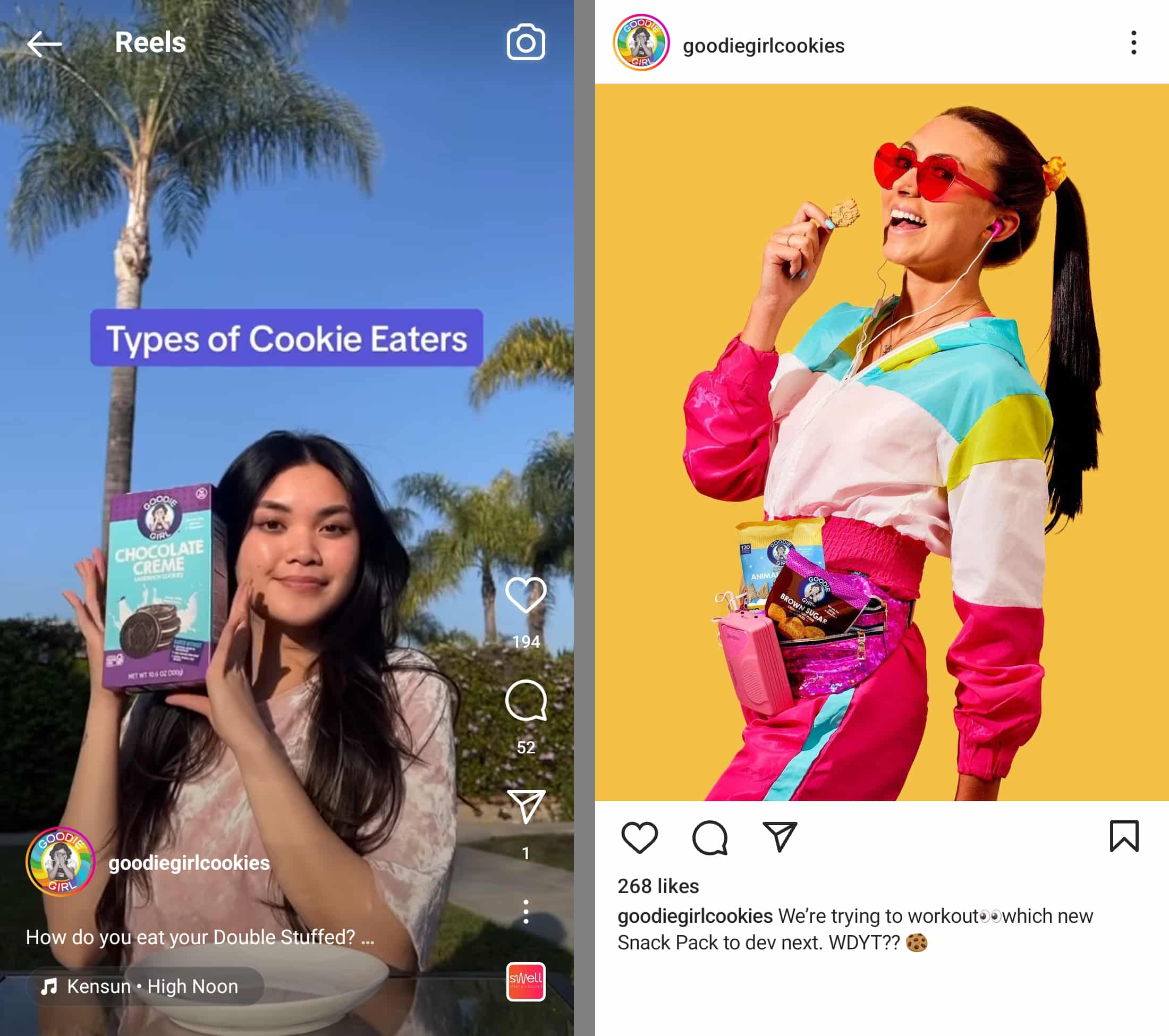 For example, @goodiegirlcookies colorful content never fails to catch my eye or make me hungry. The cookie company's feed is filled with engaging posts that prompt customers to request new products or identify with relatable personas. To extend its reach, the company frequently hosts co-branded giveaways and partners with influencers.
Software companies
Marketing software as a service (SaaS)? Need a space to get creative with brand and product marketing? B2B marketing doesn't have to be boring.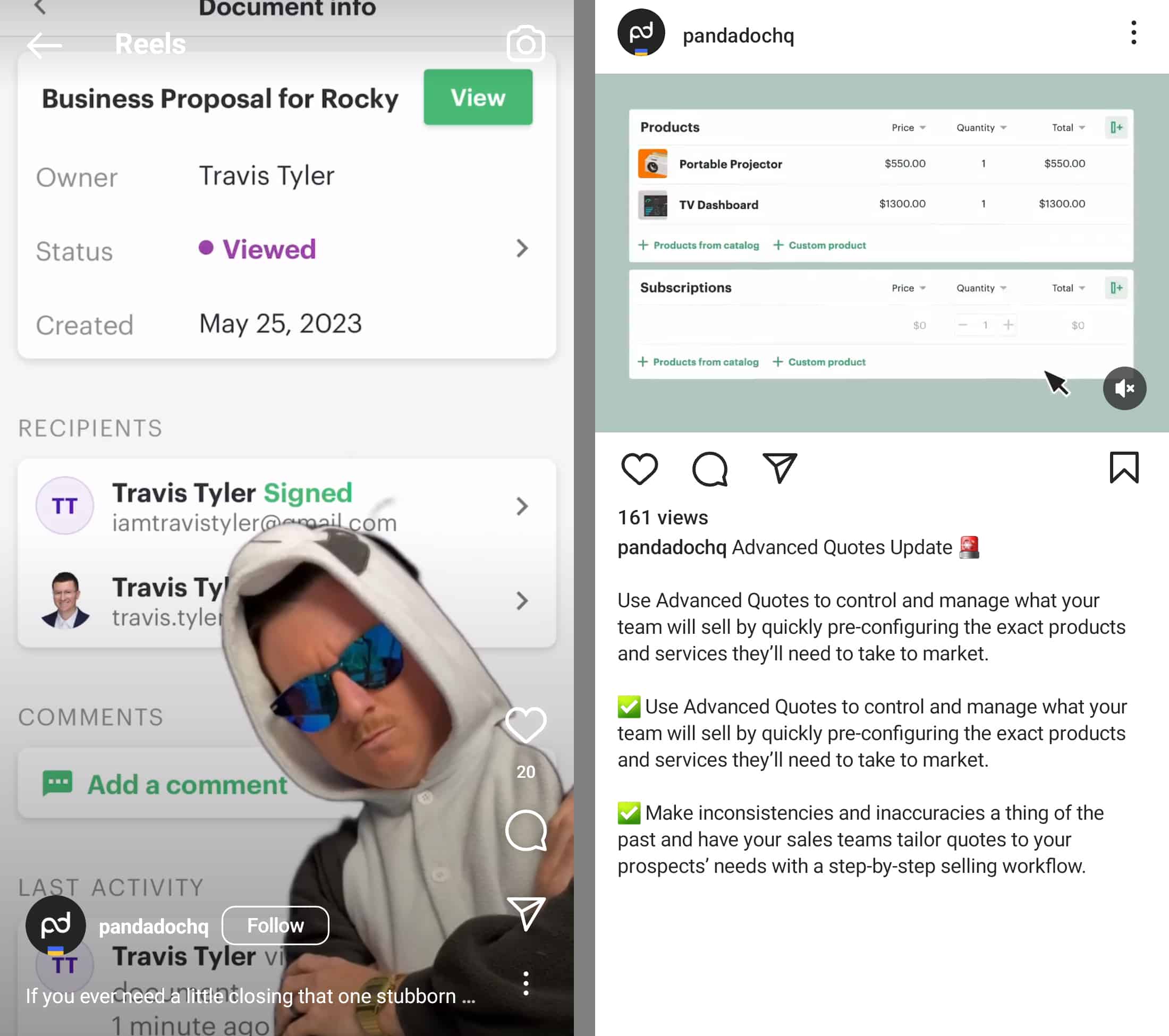 For example, @pandadochq uses Instagram to share feature releases, leveraging reels to provide product walkthroughs and explainer videos. The company also publishes snippets from its Customer Engagement Lab podcast and funny videos that often include Senior Digital Content Producer @iamtravistyler in his signature panda onesie.
Professional services
Promoting a professional service like plumbing, landscaping, or roofing? Or maybe a business service like accounting or training? Service providers can get a lot of mileage from business accounts, especially in terms of lead generation.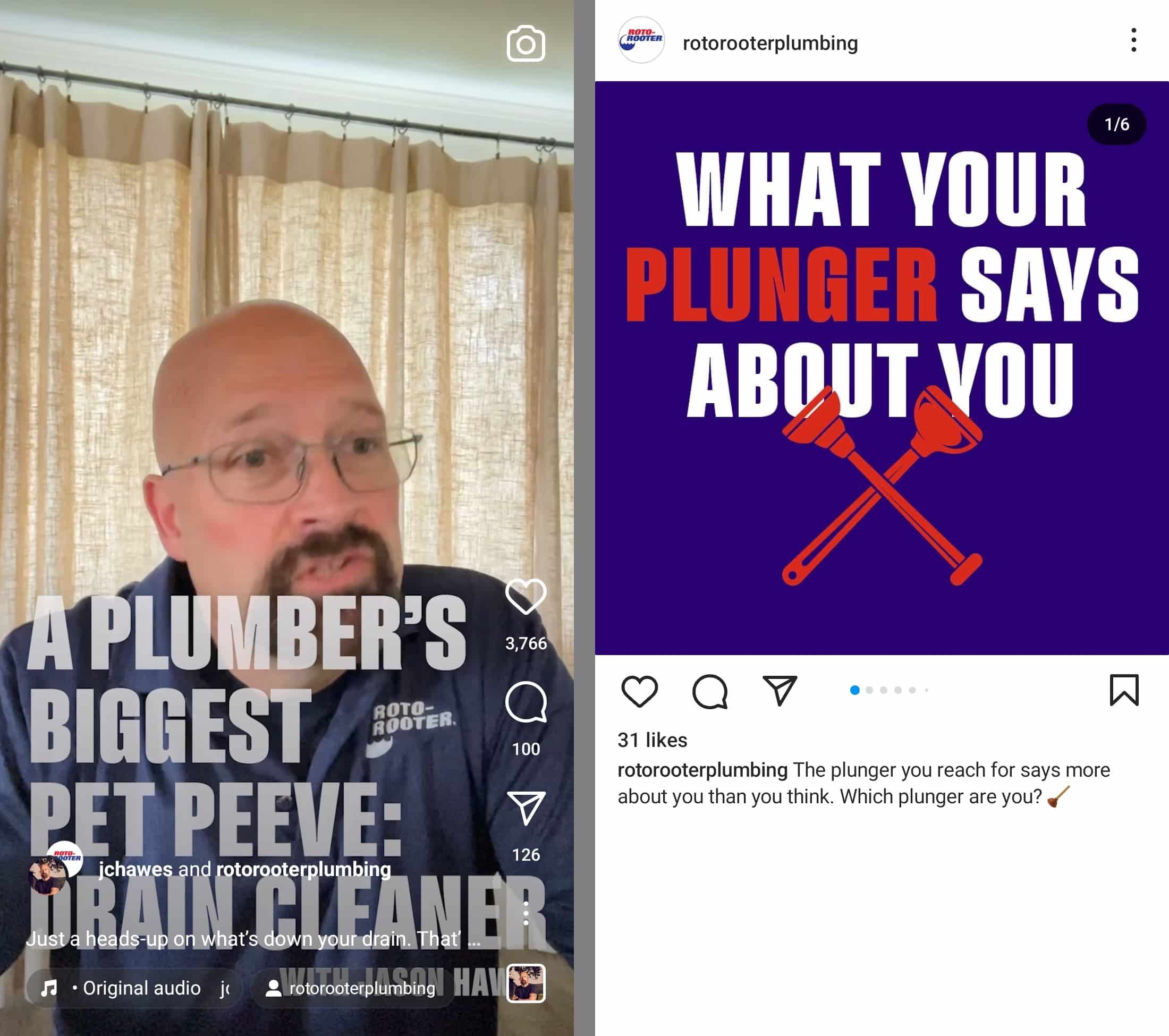 For example, @rotorooterplumbing publishes a mix of educational and funny content to help customers deal with plumbing problems. The company frequently collaborates with plumber and content producer @jchawes to share tips and reach a wider audience.
Tools you can (and can't) access with a business account
For the most part, business accounts don't get access to tools beyond those available to creators. However, business users do get at least one exclusive tool: lead forms.
You can add a lead form to your account by setting it as your action button. Tap to edit your profile and open the action button settings.
Then customize your lead form. You can collect prospects' phone numbers, emails, and zip codes. You can also ask up to three custom questions.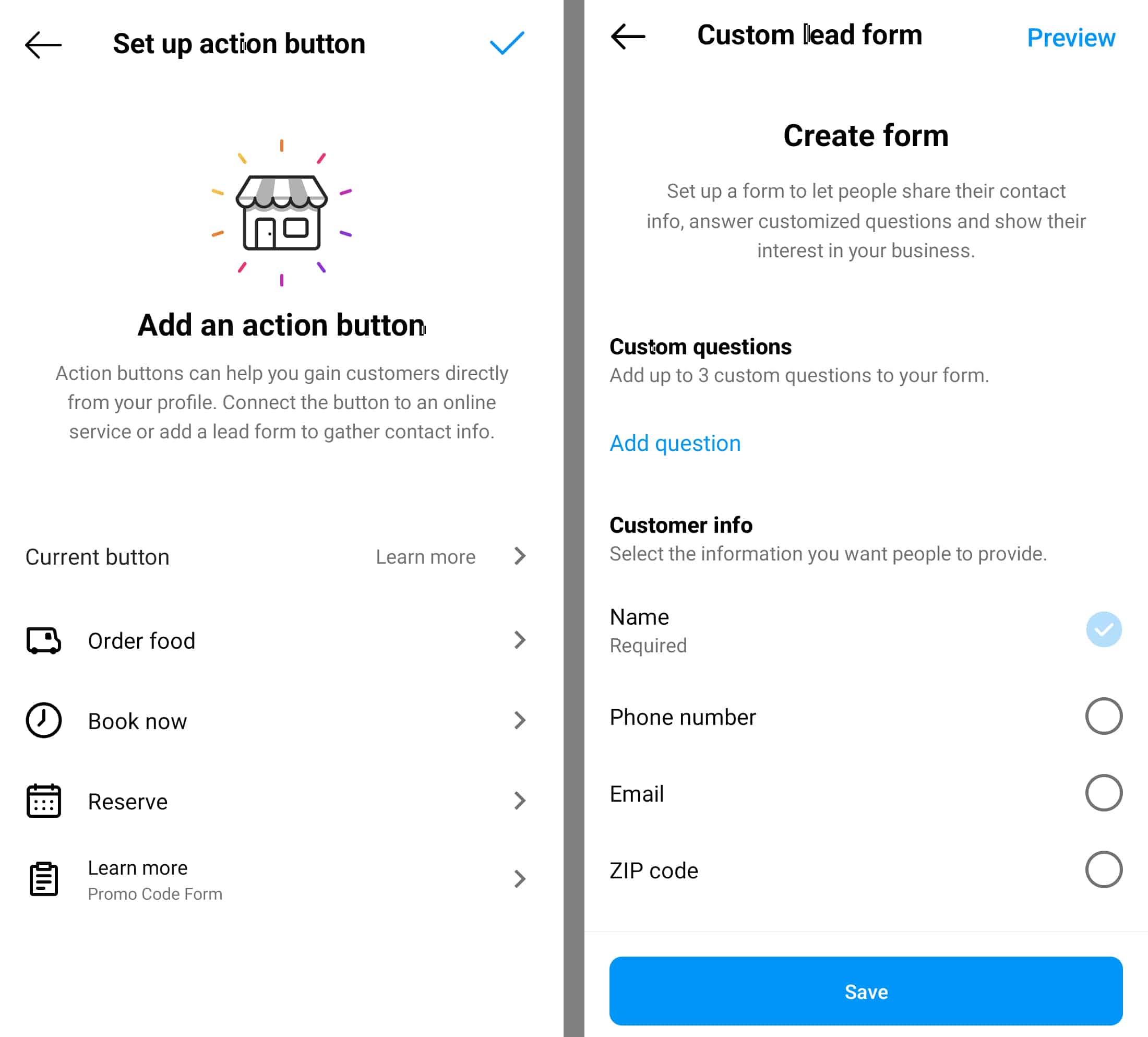 Once you publish the lead form to your profile, you can promote it in Instagram stories. Prospects can submit the lead form to express interest in your product or service and request a call or email.
So what are you missing out on if you open a business account? The first thing you'll notice is that the reels music library is somewhat limited. It draws from the Meta Sound Collection, which has royalty-free music licensed for commercial use.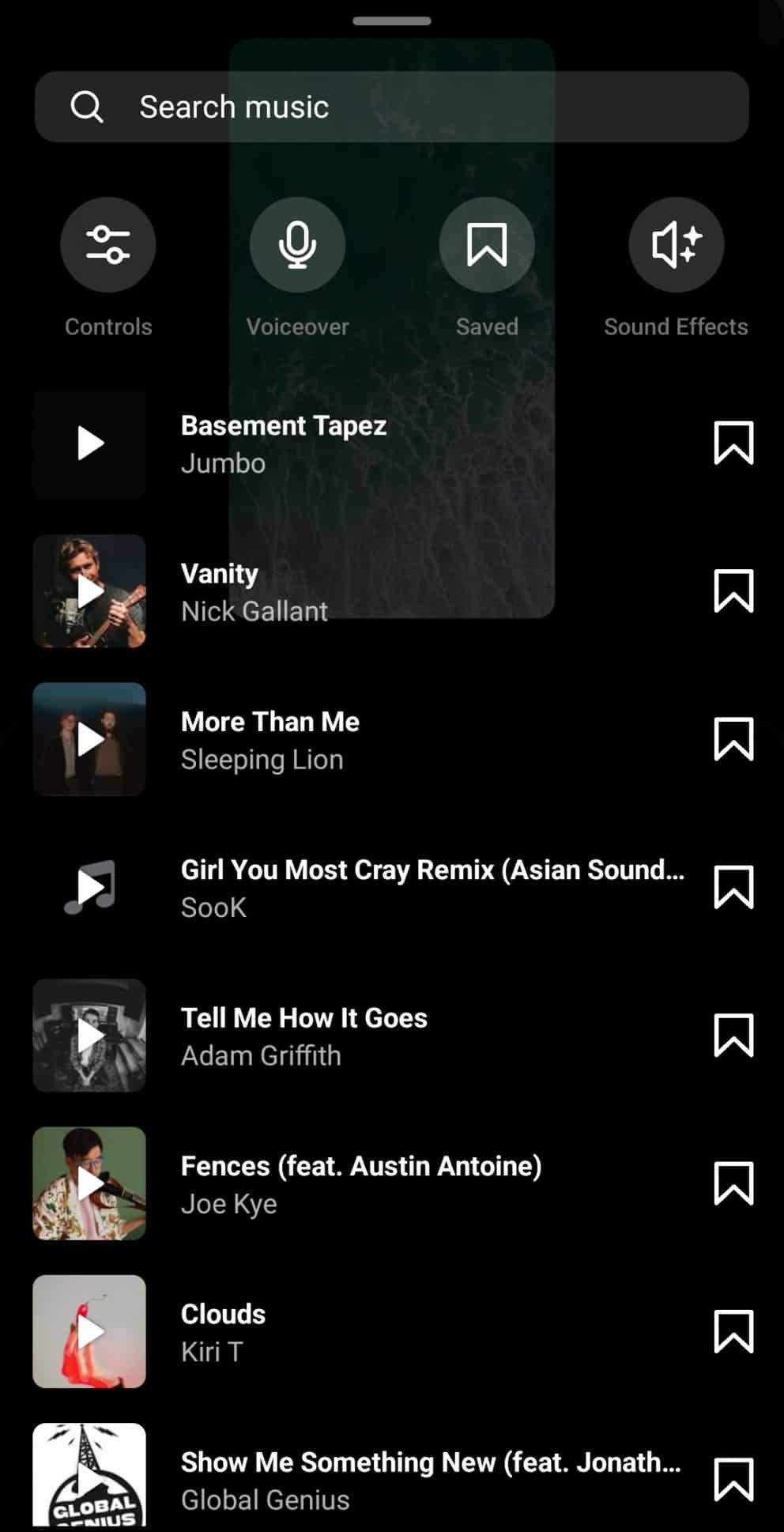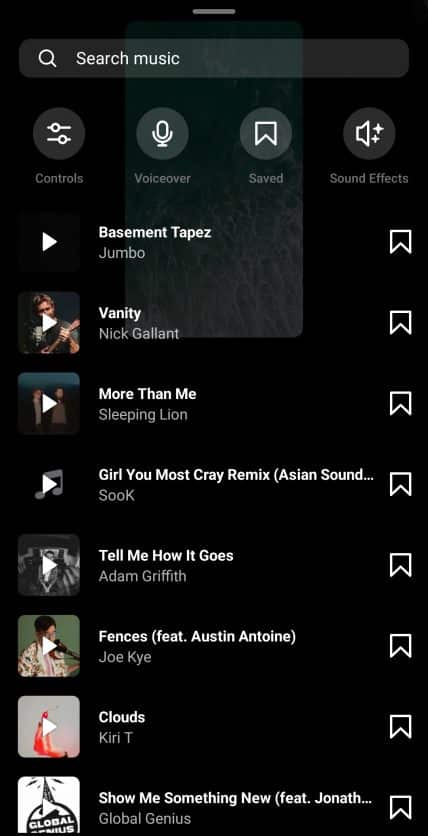 One way to work around that potential limitation is to work with your team to record voiceovers for reels. With this approach, you can add your brand's own unique voice and make your content stand out.
Aside from Instagram shopping, business accounts also lack access to most monetization tools. Ideally, your organization will already have a strategy for selling products and services, so you won't need creator monetization tools anyway.

Instagram Creator Accounts: Setup, Tools, and Creative Inspiration
Interested in monetizing your Instagram content? Let's take a closer look at creator accounts.
Who should consider an Instagram creator account?
Creator accounts are designed for people or groups who want to share their creativity. Typical goals include:
Building a community
Partnering with businesses
Publishing unique designs or songs
If your organization or boss fits into one of the categories below, a creator account could be a good choice.
Colleges and universities
Technically, colleges and universities can use either business or creator accounts. The creator option is often a good choice for higher education organizations that aim to produce great content.
For example, @nyuniversity does everything from announcing university news to sharing faculty research. The university's Instagram account also spotlights current students to inspire prospective applicants.
Case study: How South West College Uses Agorapulse to Transform Its Higher-Education Marketing
Artists and musicians
When you want to share your own music and art, a creator account is key. For musicians in particular, creator accounts offer better access to music—including your own catalog.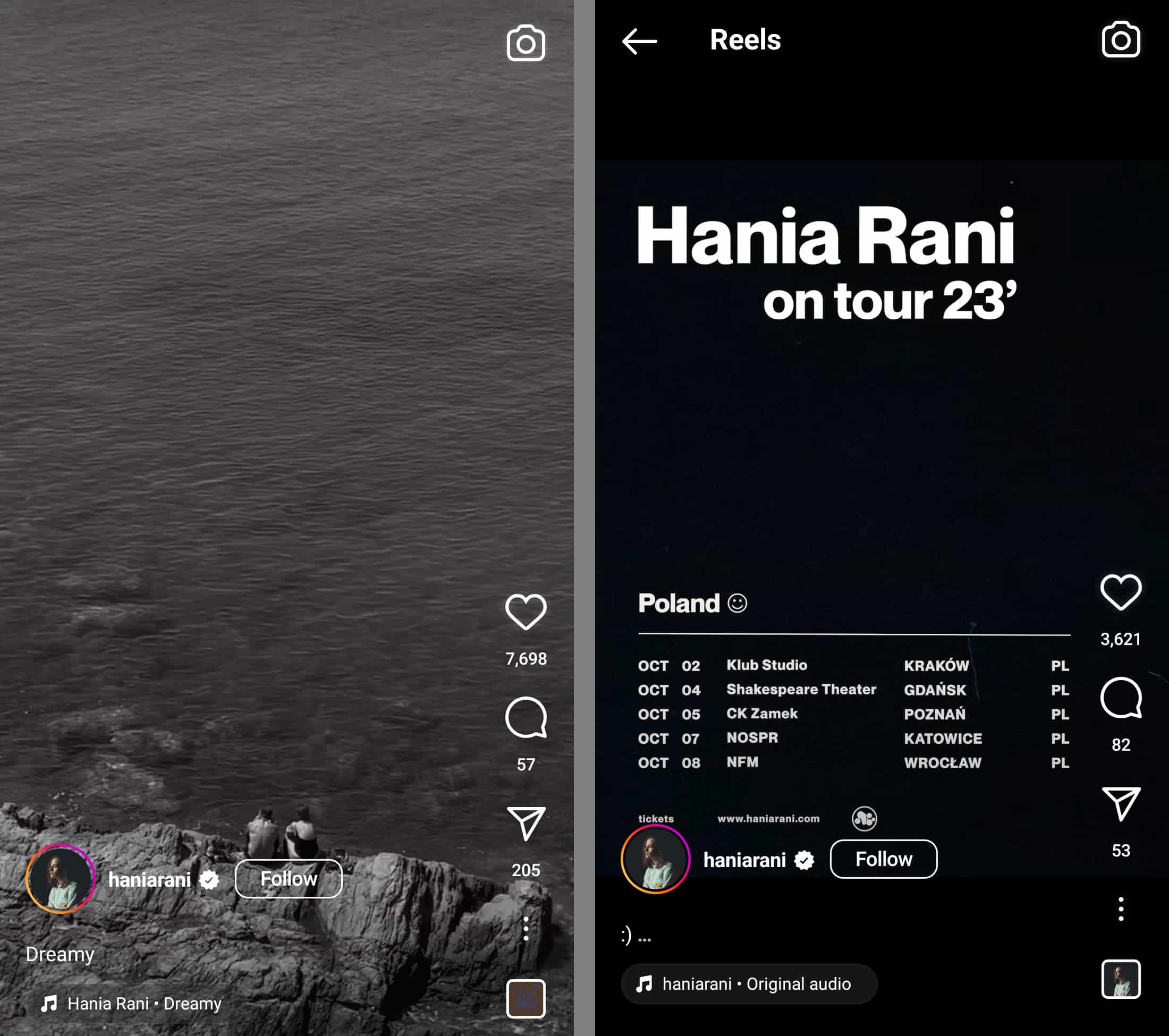 For example, @haniarani uses Instagram to share everything from new music to creative moods. The pianist also announces tour dates and album details via this channel.
Influencers and content creators
When you think of creator accounts, influencers probably come to mind first. They're the ideal users for this account type, which gives them options for monetizing their content.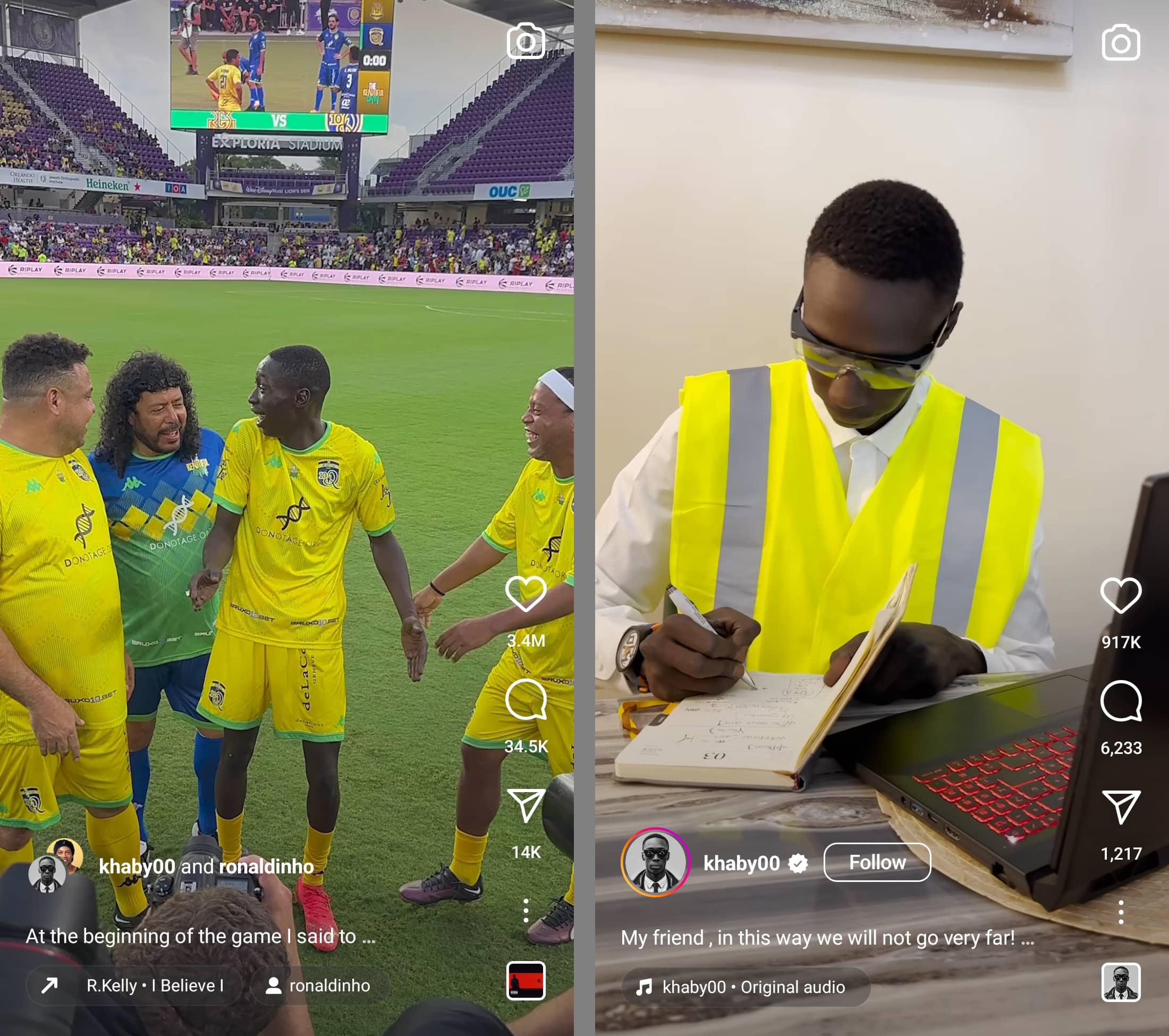 For example, @khaby00, one of the most popular creators on Instagram, focuses on funny content that often reacts to existing trends. He also lends his content creation skills to other public figures via Instagram collabs.
Coaches and course creators
Does your team specialize in teaching and coaching? A creator account can help you attract a likeminded community and give you options to get paid subscribers.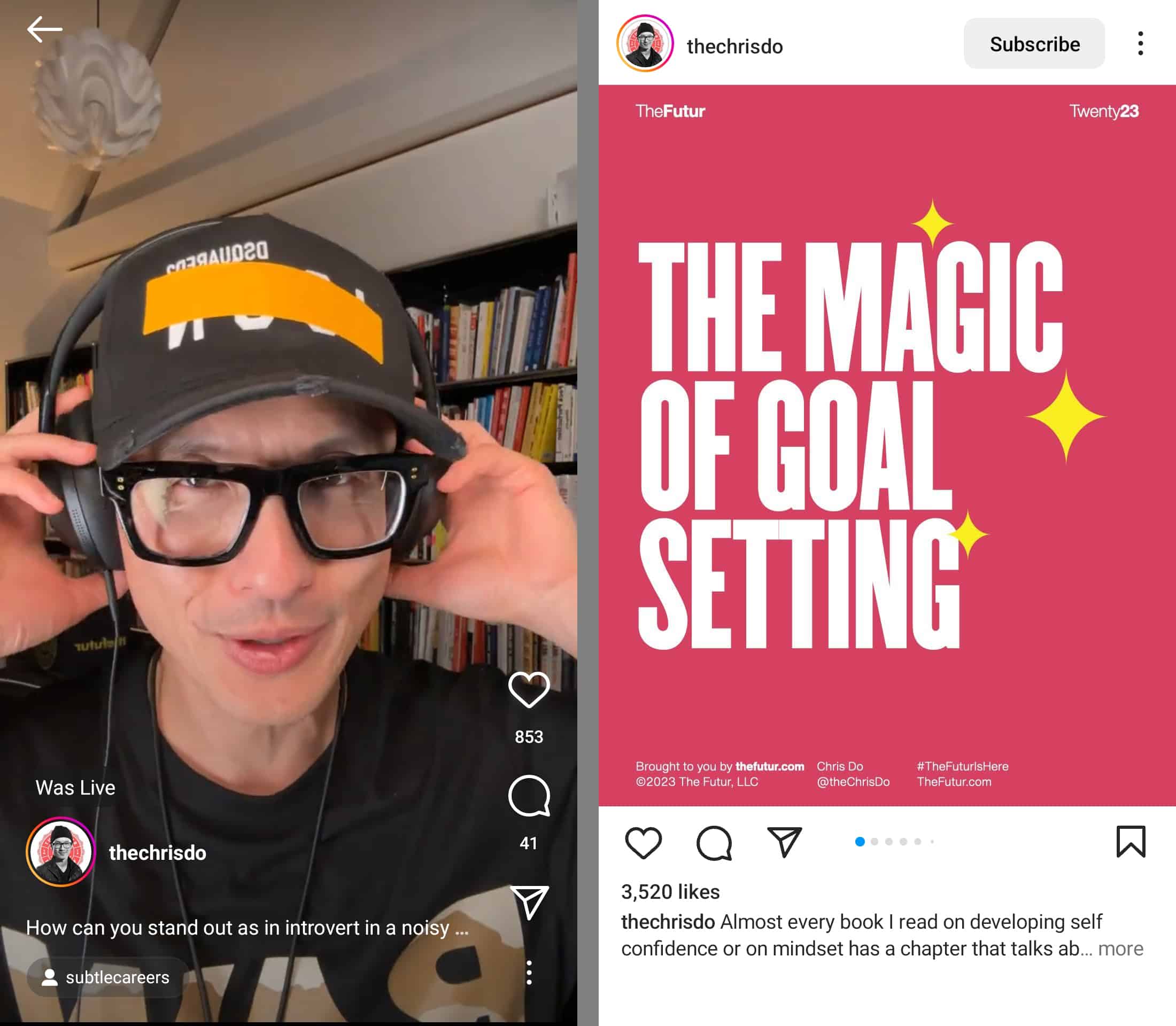 For example, @thechrisdo is an entrepreneur, business coach, and course creator. He regularly hosts live streams to connect with his community, and he also shares business and entrepreneurship tips in eye-catching carousels.
Membership communities
Is your organization focused more on community building than selling products and services? A creator account is often a good fit for membership communities, especially if you plan to leverage subscriptions (more on that below).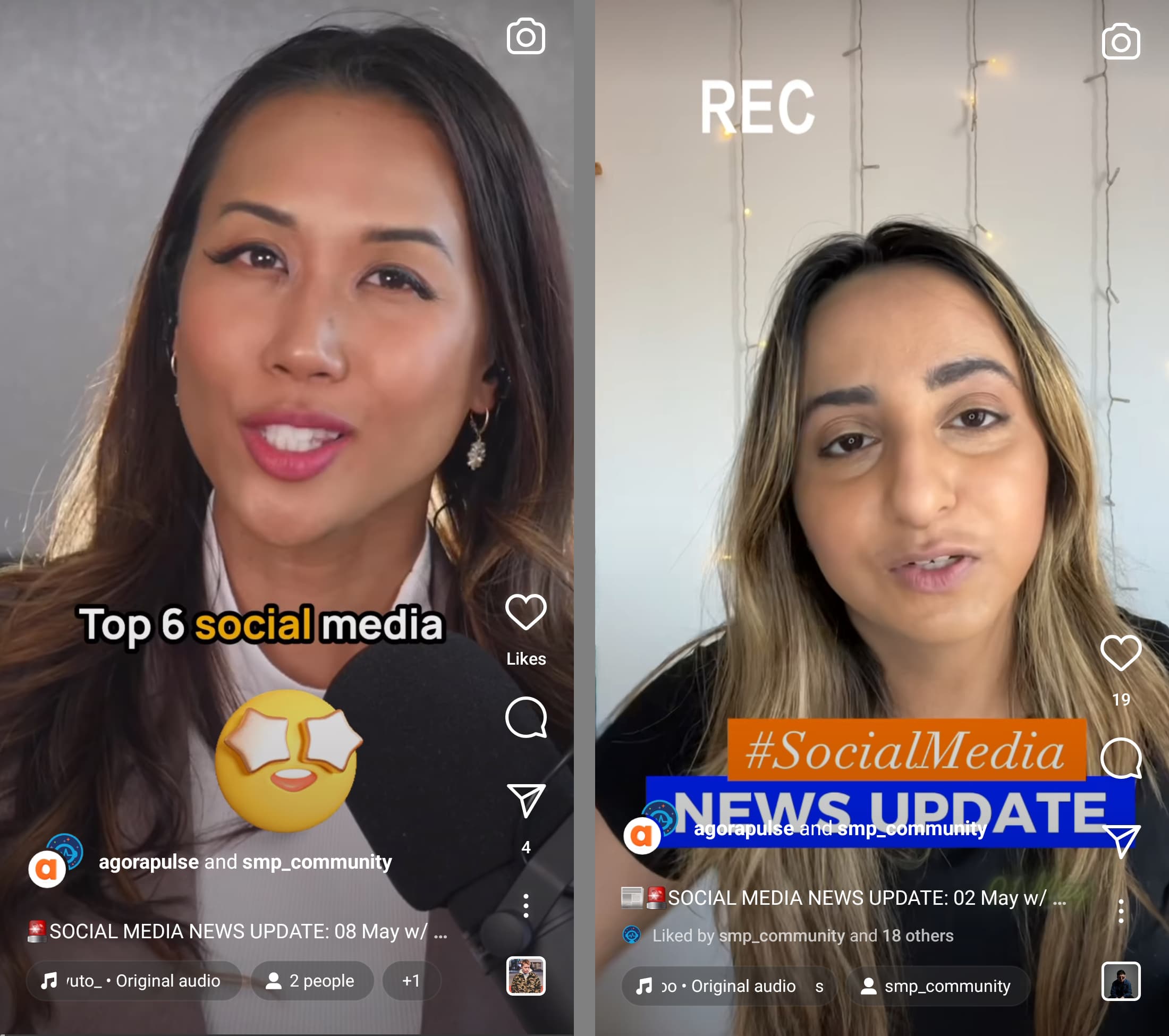 For example, our own @smp_community is a membership community for social media industry leaders. With this account, we regularly publish breaking social media news, share tools and other finds, and highlight community resources.
Tools you can (and can't) access with a creator account
Creators get access to the widest range of native Instagram tools. Aside from lead forms, creators don't miss out on many tools. However, creators do get access to several exclusive tools and features.
Creator music
One of the biggest differences is the music library. Creators can use short clips from popular songs and trending audio in reels, which can be helpful for hopping on trends and increasing exposure.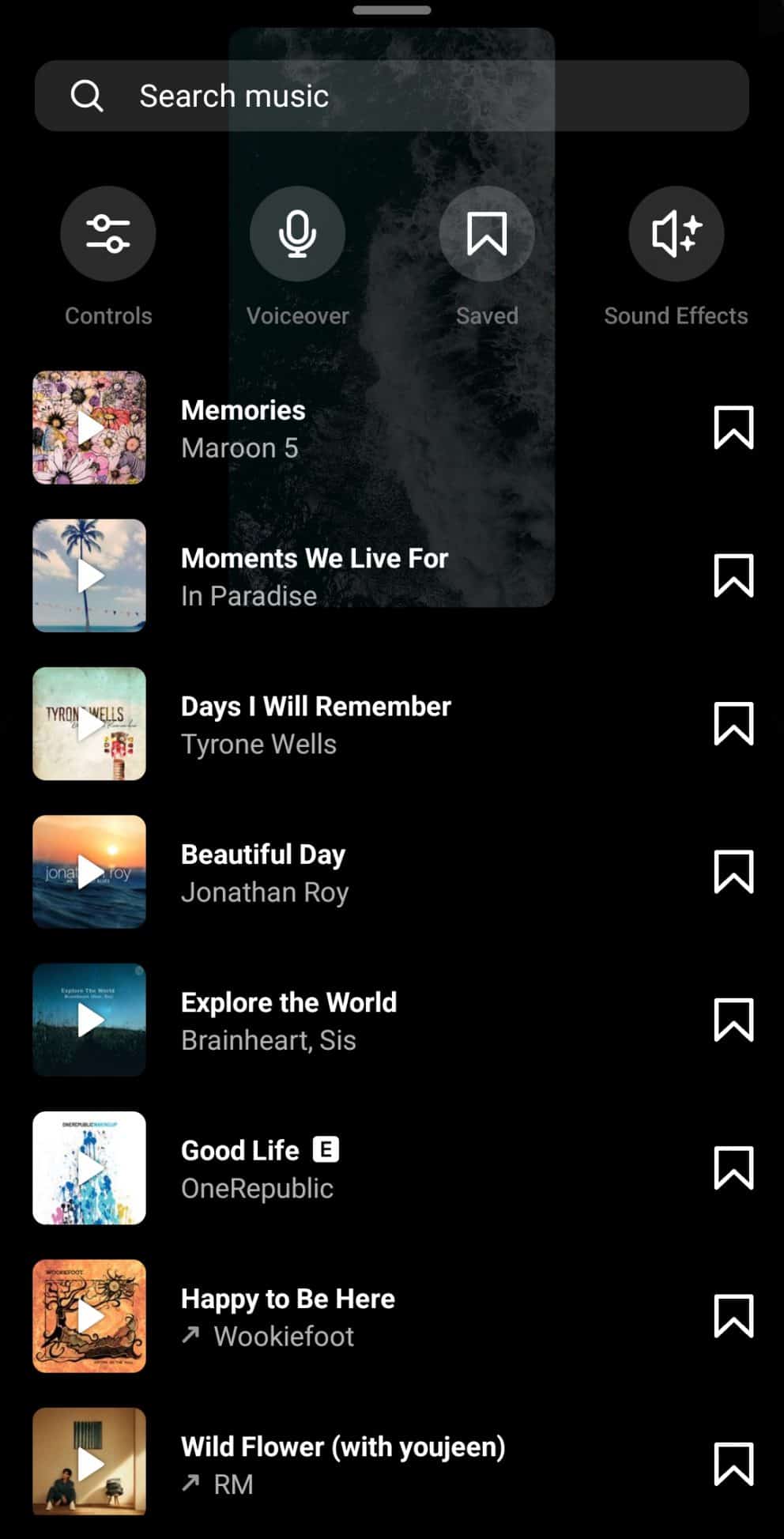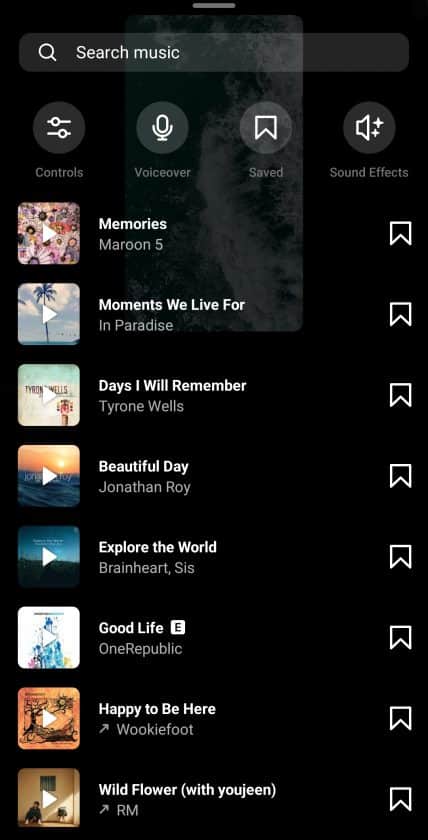 Content tools
Creators also get a few additional ways to share their thoughts with followers. Located along the top of the inbox, notes are 60-character mini thoughts that expire after 24 hours. They can be helpful for making more personal connections with followers.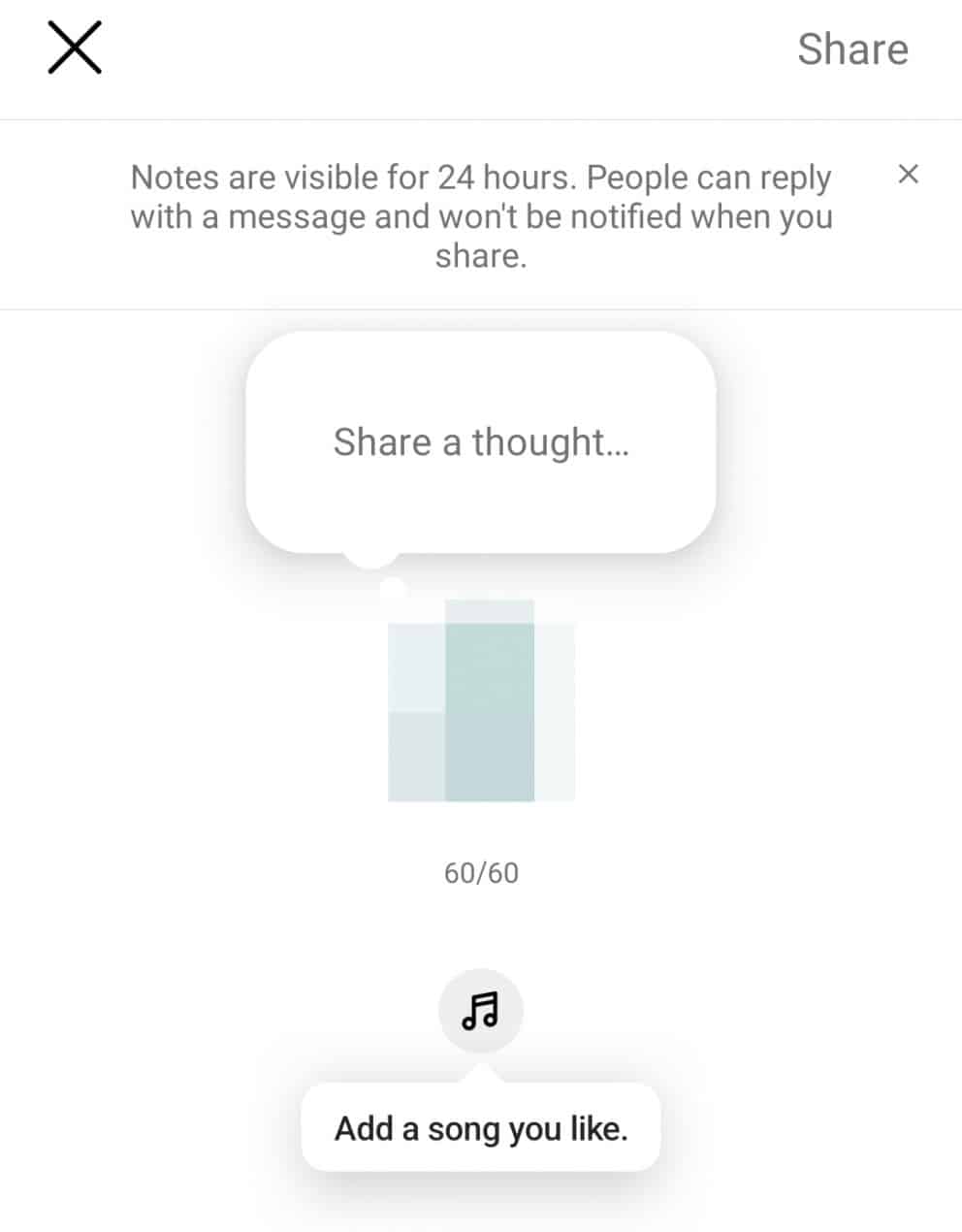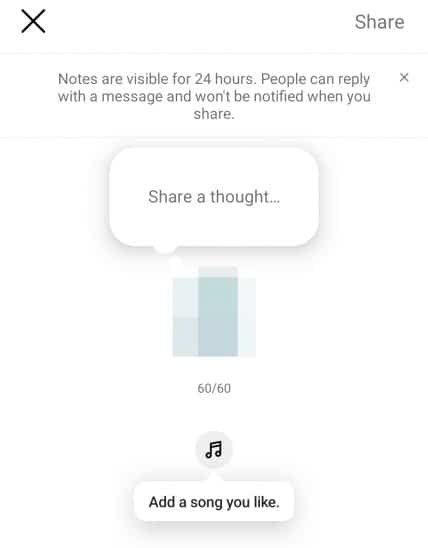 Broadcast channels are also exclusive to creators. These channels offer an opportunity to share messages, announcements, and polls with followers in a dedicated inbox chat. They're one-way communication tools, so they don't allow followers to respond.
Monetization tools
Unlike businesses, creators may not have products or services to sell. Instead, they can use Instagram's creator tools to monetize their content.
With the gifts tool, creators can essentially accept tips for their best content. Viewers can purchase stars through Instagram and gift them to creators whose content they want to reward.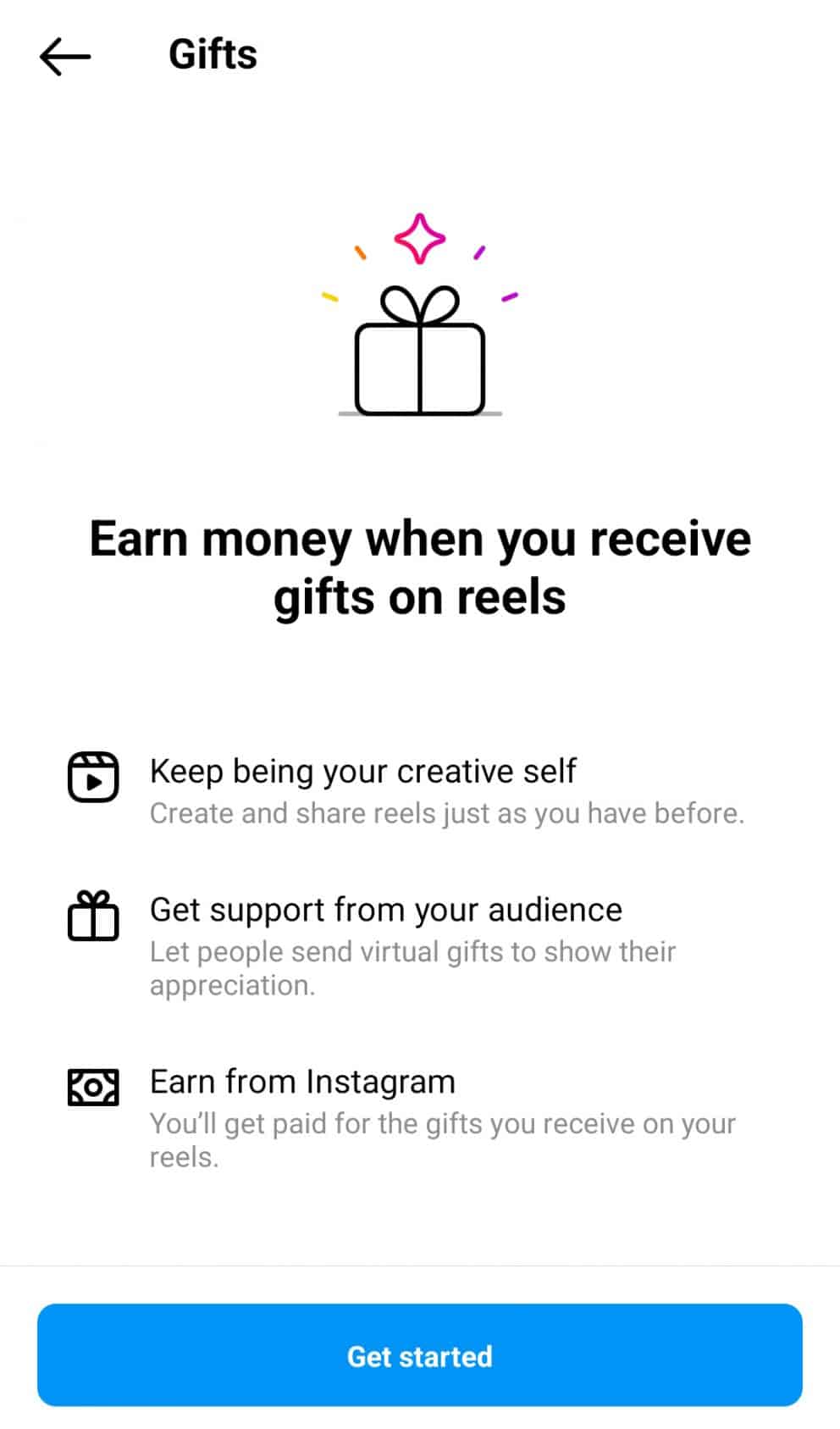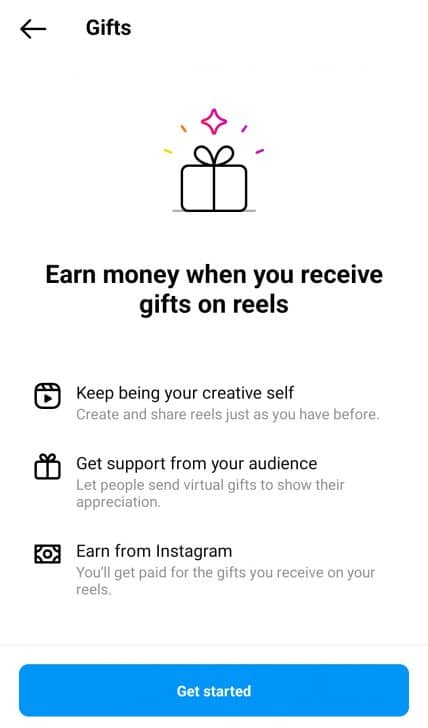 Creators can also start a subscription on Instagram, which lets them publish exclusive content for viewers in their community. Subscriptions can include a wide range of content, including lives, posts, stories, and broadcast channels.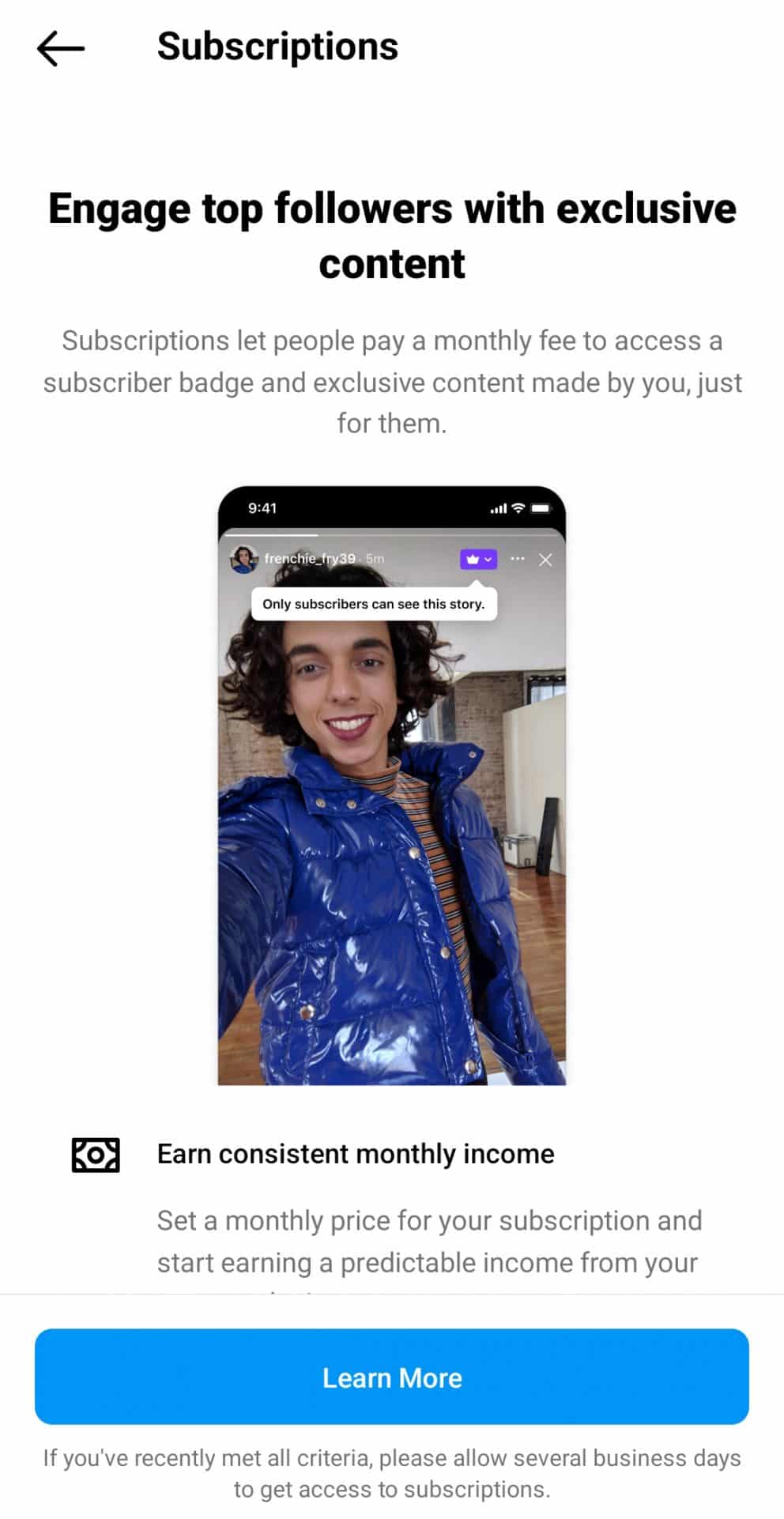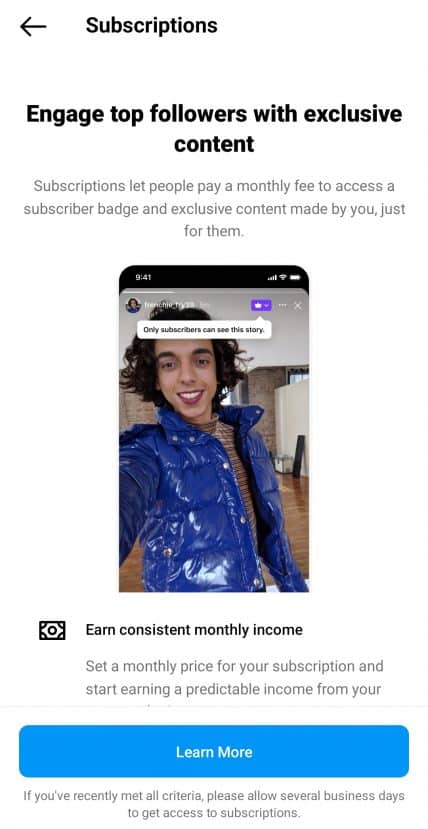 Wrapping Up What We Learned About Types of Instagram Accounts
Both types of professional Instagram accounts give companies and public figures alike plenty of space for creativity, growth, and results. By choosing the account type that fits your organization best, you'll get access to the tools you need to reach your Instagram marketing goals.
Get a free trial with Agorapulse and find out all you can do for your Instagram marketing and management!