Have you taken a good hard look at your social media goals? Are they realistic? Sustainable? SMART goals? Let's work through this together.
One of the biggest challenges that social media managers face is bridging the disconnect between social media goals and the business goals of the company.
You could be killing it on your social media channels, but your bosses and shareholders aren't feeling it. How have your likes and shares on Instagram helped the company reach its targets? Have they?
A total of 47% of social media marketers say developing social strategies to support overall business goals remains their number one challenge.
In this article, I'm looking at how to set smart social media goals that align with your business.
Why Do Social Media Goals Matter?
Though social media has become more data-driven, only 32% of marketers have a documented strategy. And most say that aligning their social media goals with company goals is their top struggle.
Here's why they need to form social media goals:
Social media goals make you watch the data
I get it, data crunching is dull compared to going live on Instagram with the cat from purchasing. But in today's social media space, it's necessary. Setting social media KPIs means pegging goals to data like web traffic and leads. Tip: This is the data your bosses want to see when they ask for a social media report.
Social media goals hold you accountable
Social media management is a highly creative role. That said, there is still a business reason for you being there. In fact, when company budgets are squeezed, the social media manager often is the person who will face scrutiny because (s)he is most prominent or appears not to have driven business.
Related Post: Social Media Manager Salary: How Much Should You Be Making?
Social media goals help you stick to a budget
We all wish we had an unlimited budget to spend on video, design, and social media tools. But the reality is most of us don't. We need to prove how each dollar spent helped the company. Whether you're working freelance or in-house, there's a growing expectation to understand and adhere to social media ROI.
Social media goals save you time
Time management is one of the most significant issues faced by social media managers. But that's often because they are trying to be everywhere and do everything. Being more focused and goal-oriented means dropping tasks and activities that don't help you hit your goal.
What Are SMART Goals?
When you're setting social media goals, it's incredibly helpful to review the SMART goals acronym. This is a framework for creating effective goals and includes five qualities your goals should have.
SMART (Specific, Measurable, Attainable, Relevant, Timely)
Specific. What do you specifically want to achieve with social media?
Measurable. Attach a metric to your social media goal, so that you can monitor progress. Your social media goals should be clear and well defined. For example, you might want to increase web traffic by X%, improve engagement by X%, or bring in X% more attendees for your webinars.
Attainable. Is your goal attainable? Assess any limitations and challenges, for example, a low social media budget. How might that prevent you from reaching your goal? Try to find historic data to support your argument.
Relevant. Is the goal relevant to your business needs? (Will an increased fan count help sell more products?) If you're not clear on the business needs, it's essential you have that meeting before you set any social media goals.
Timely. Your social media goals need to have an attainable time frame. One million likes in six months are not realistic. A good starting point for most realistic social media goals is around 3-6 months.

How Do SMART Goals Translate to Social Media Goals?
So far, so good in theory. Now, let's take the SMART goal acronym and make it work for a real-life business example.
Business Goal: Increase brand awareness for a new shoe store in town
Specific: Increase brand awareness on your Instagram and Facebook accounts within a 10-mile radius of the shoe store.
Measurable: Increase Instagram fans by 10%. Increase link clicks on posts about the shoe shop by 10%. Get 5 brand mentions per week.
Achievable: Yes, this is an achievable goal provided you have an allocated budget. Boost shoe store pictures on Facebook and Instagram with $5 per post x 30 posts. Target women living within 10 miles of the store, or farther if the store is also online. (Note: A barrier to success for physical stores in 2020 might be COVID-19 social distancing rules or lockdowns.)
Relevant: Yes, this would be a relevant goal because the new shoe store wants to be noticed by its target audience as it opens.
Timely: Run for one month after the shoe store opens.
How to Set Social Media Goals That Align With Your Business
Now you know why you need social media goals … so how can you set them? Let's look.
Step 1. Document where you're at
Even if you've been with the company for some time, you need to document where you're at before you start setting goals. If your channels are dead or your brand is missing key marketing elements, you need to know about it.
Check the basics on each social media platform: admin roles, fan count, and basic settings.
Run a 12-month report using your Agorapulse platform. This will give you an easy overview of followers, engagement, and brand awareness. Here's one I ran for the Contentworks Twitter account. Do this for each channel then date and save them.

Document your competitors. Depending on your sector; their budget, actions, and strategy may impact your own goals. Here's

how to run competitor analysis.
Step 2. Take time to understand the company business goals
This one can be the hardest simply because a lot of companies haven't properly documented their goals. Or they may be very vague like "get more sign-ups" without attributing specific goals or percentage increases. At this stage, it's important for you to push for some tangibles. Otherwise, you will be setting your own goals or just posting stuff. Sigh.
The company's business goals can usually translate to a social media metric, such as:
Raising awareness for a new product = Reach and social media mentions.

Tip: Agorapulse works all this out for you and even gives you comparisons from historical data. You can see below that my personal brand awareness score rose by 330.7% in the past year.

More web traffic = CTR (click-through rate) from your social media posts or campaigns

Increased sales of a particular product = sales tracked in Adwords that were generated via a link on social media.
Step 3. Pick your squad
When you set social media goals that align with your business, you must pick your squad carefully. Which platforms and tools are going to help you to hit your goals? Of course, this will vary depending on your sector, audience demographic, and which channels have been worked to date.
But if you need to hit goals, then you need to be focused … Creating content for 10 channels is not the way to do that.
Here's how to pick your squad (i.e., channels and tools).
Know the best social media channels for your goals. Revert to the report you ran in step 1. Which channels have historically performed, and which haven't?
Pick the channels that work best with your budget. Dig into the following answers: Which of your channels can you run with the budget you have? For example, does your budget stretch to professional YouTube videos? If it doesn't, then it might be better to leave it out of your goal setting and strategy.
Choose the best paid tools to help you achieve your goals. Which paid tools will you need to purchase to manage your chosen channels? Management will be looking at the overall cost of your social media operation versus the results. Costs include

social media tools

, paid advertising, giveaways, and of course, your salary.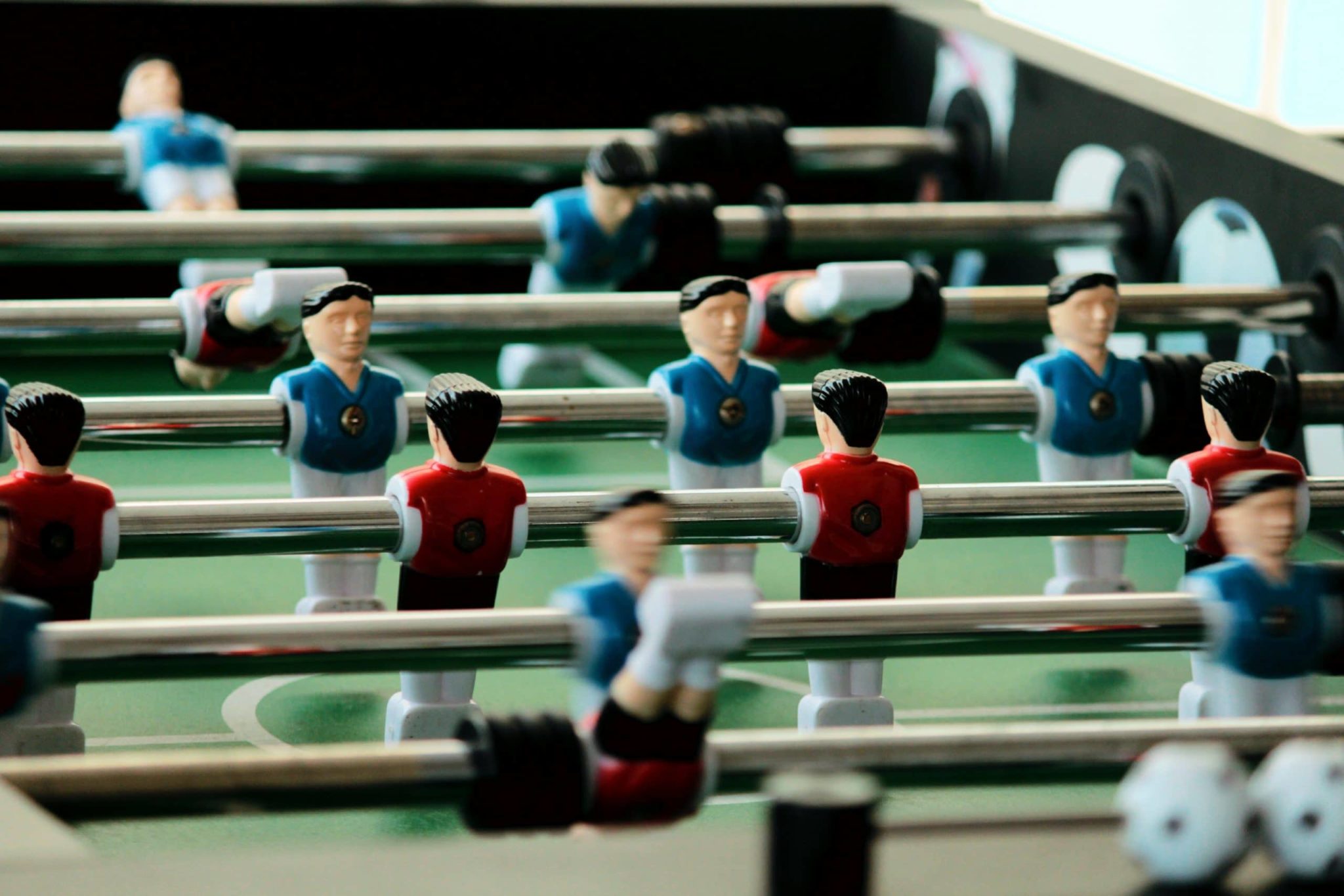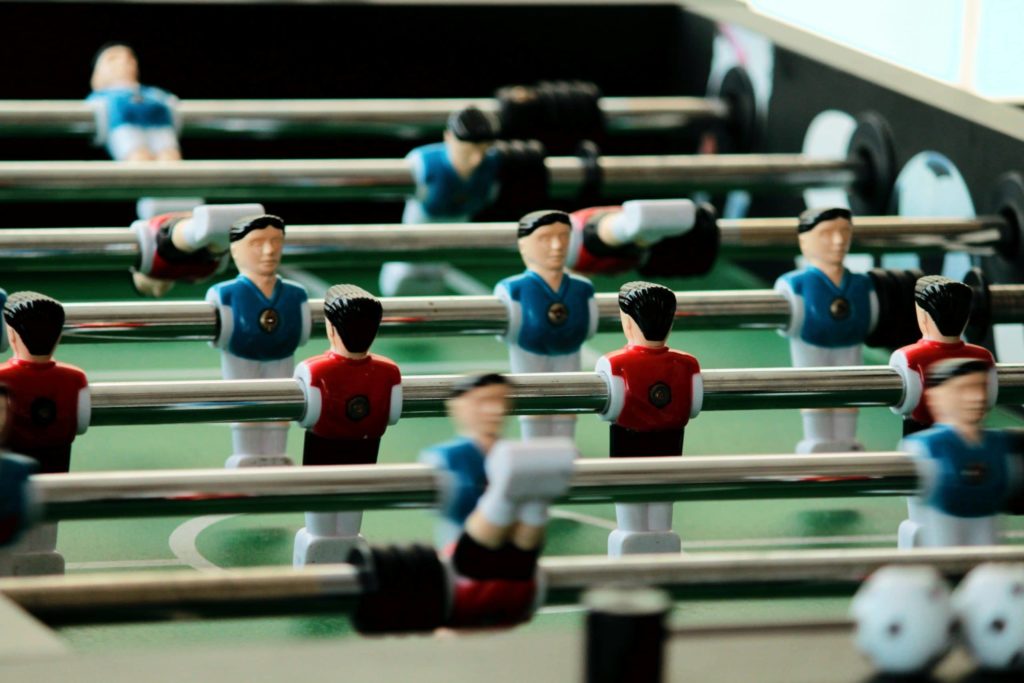 Step 4. Start tracking links
Google Analytics shows businesses where their leads are coming from and how this translates into sales made. So, it is an especially important tool.
If you're running paid campaigns, it's good practice to track your URLs so you can tangibly show how well they performed. Using Google's unique URL builder, you can easily create URLs and track them via Google Analytics.
Here's how a link might be created for a Halloween promo on social media: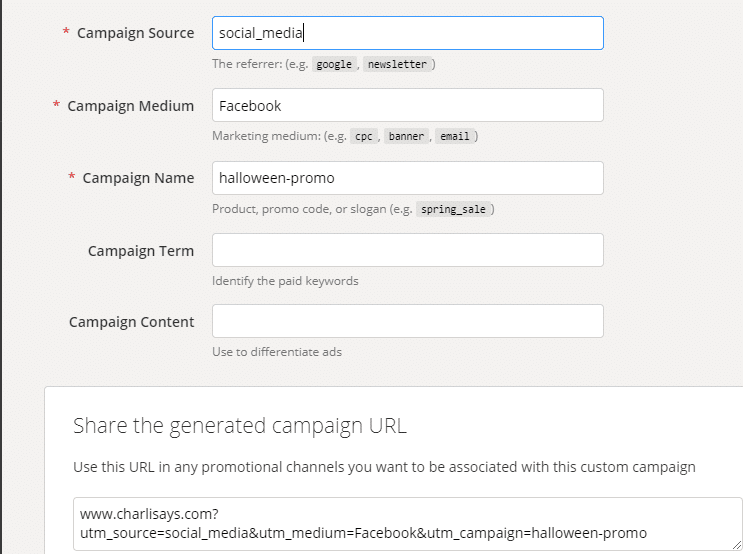 You can also monitor web traffic using Agorapulse's UTM tracking feature. You can create a unique UTM tracking code for each update and post you share. To add it, just toggle UTM tracking on and then add your parameters.
Tip: Ensure your company gives you basic access to analytics. You absolutely need it to monitor the results of your content and social media marketing.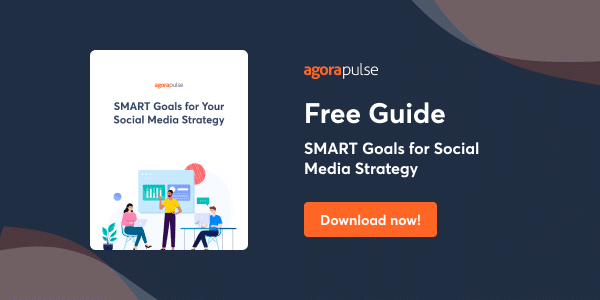 Step 5. Set goals on ROI
Setting goals around ROI (return on investment) simply means that you are monitoring the amount you are spending versus the amount you then receive in sales.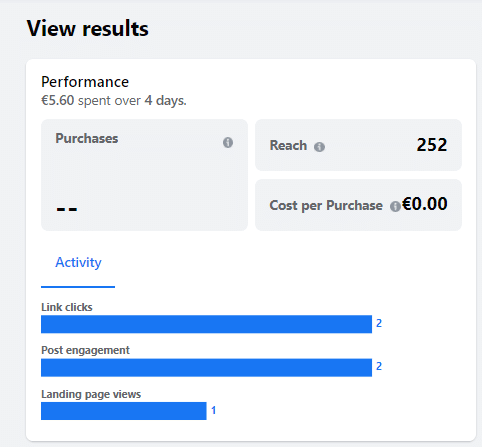 Real-life example: For this one, I will show you an example of when I did not hit my ROI! I spent €5.60 ($6.54) over 4 days, reached 252 but only got 2 link clicks and no purchases. I pulled the ad, which is why the spend wasn't higher!
Understanding ROI goals allowed me to:
Set a budget and expected ROI. In this case, it was originally a budget of €100 ($116.75) to result in 5 purchases. That would have been a cost per purchase of €20 ($23.35).

Pull the ad after 4 days before I wasted more budget, therefore saving €94.40 ($110.21).

Change the messaging and image and try it again. It's fine to say that something didn't work and change direction. You can also split test campaigns and check which works best.
Tip: Agorapulse users can also track the success of their Facebook pages by using the tools ROI calculator, which measures engaged fans, CPM (click per mille a.k.a. click per thousand), and link clicks. (How cool is that?)
In Conclusion
Setting social media goals isn't the favorite part of anyone's day. And that's why we've created a social media goals template to help you develop your plan.
* * *
Get started on saving time and energy on your own social media management! Check out our free trial of Agorapulse to help you schedule, track, and measure all your social media efforts.