Ready to exceed goals in the upcoming year? To be more productive, you may need to set up a new routine, make new habits, and follow some basics. Here are some productivity tips from a well-known productivity lifestyle coach.
Best-selling author and award-winning host of AmyTV with over 20 million views, Amy Landino joined Jennifer Watson on "Social Pulse Weekly" to share tips and suggestions for new habits that will change your life from her new book "Good Morning, Good Life."
Here are some highlights from Amy Landino's appearance on Agorapulse's weekly Facebook Live show. You can also view the entire show if you like (and which we recommend!).
Onward to the productivity tips!
1. Broaden Your Creativity
"See what you can make fly, so that you can observe the results of it and then any success that you have, duplicate that or figure out what that looks like."
Establish a steady (not frantic) pace
"When you have a content goal, and let's say it's to have a weekly show on YouTube, which is industry standard. If you started weekly, you're doing really well. As a matter of fact, YouTube would tell you to start with once a week. Don't do more than that!"
Try new things
"I like to compare it to carpool karaoke on the set. On these night shows that we start to see on YouTube that work, it's because you test them on the show. That's their testing ground, and then what ends up flying ends up being their huge success online.
"That could also be true for the actual show itself, like what they become known for …
"Maybe you become known for a segment, but you have to build that segment out."
2. Write Out Everything
"The procedure for that for me is we have to write everything."
Embrace documentation
"Obviously, everything has to be documented, from all the talking points that we need and any other basis we have to cover it or sponsor it or stuff like that.
Establish deadlines
"And then we're reverse-engineering what the deadlines are. When is the video to go out? When does it need to go to certain approvals? What days are those approvals? When do you film? When do you edit?
"Everything is just a reverse-engineering of a deadline."
3. Schedule, Schedule, Schedule
Reverse engineer deadlines to avoid feeling overwhelmed
"And so I do like to look at what are all the deadlines for a month and then reverse engineer the filming. If I can do at least two videos in one day to make the most of hair and makeup, it pays off for me because I don't have to go crazy and get ready to film so many times in a month.
"That takes a lot of careful planning and making sure that you're covering your bases and making the time.

Use your time wisely
"Scheduling is a very big passion in my life. I believe we can all make better use of the time that we have.
"And so if you want the content to be good, I do think it needs to be timely.
"It's amazing how even a video that's very well-planned, sometimes just when it's made too far in advance, even on my channel, it just doesn't fly the same way as it would if it was like this idea that we came up with and got out like traditional YouTube culture.
Give yourself enough time
"But you do need to give yourself enough time to create it.
"So maybe not looking too far in advance but looking at a monthly level or from a monthly viewpoint of what are we trying to get done and when are we going to do it, especially if you're hiring people to get this kind of stuff done for you.
"You're definitely going to want to schedule that as well. So it's pretty obvious that you would then have to schedule whatever you have to do as it pertains to that content.
"But going on a week to week basis with those videos would be really difficult if you're thinking, we're going to do this again, I gotta do this, again, I gotta do this.
"Again, if you can kind of knock out for marketing and content creation, just a certain period of time in that month, and then all the other logistics to follow, just have to get done in time for the deadline, you're in pretty good shape.
"So I do a lot of batching whenever possible."
4. Take Notes and Outline
"The places I spend my time are Evernote for a lot of outlining and note-taking.
"But Instagram and Twitter and YouTube are like my main situations because absolutely everything that I'm doing has to do with the feedback that I've been getting from my community.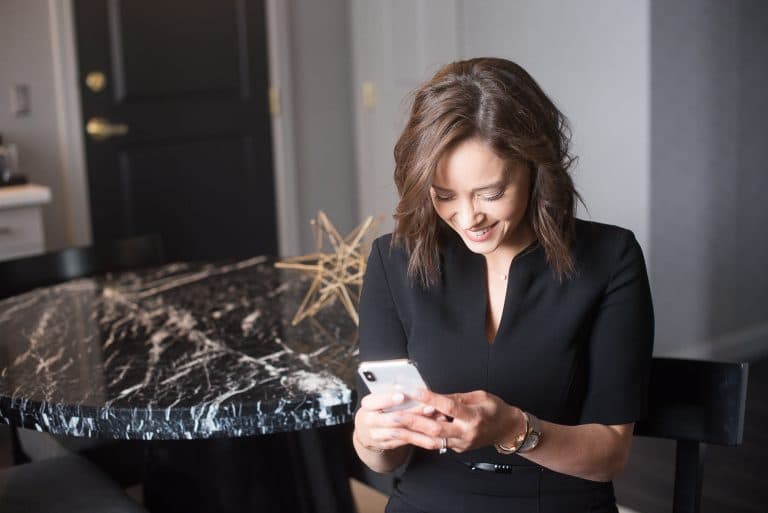 "There's no reason to write a book unless people want it. There's no reason to create a video unless there's some way to convey a message or a tool or a tactic that people wanted.
Practice the art of listening
"And so I have to be listening to all the time. Otherwise, I'm just creatively dead because I specifically make my videos for a specific person and for a specific community, so I need to go to them a lot, especially when a video goes out.
"You watch and see, like, what spawned from this conversation like, Where do we go from here? What follow up questions are to be had? Because that's probably a great follow-up to this video."
5. Embrace Talking About the Same Thing a Lot
"I think one of the hardest things for people when they're creating content is getting out of their head about talking about the same thing all the time.
"I actually love getting that comment from like the random troll every once in a while, like, Oh, my gosh, you talk about the same thing all the time.
"My answer to that is: Yeah because I'm an expert."
Cultivate your expertise
"So if you are feeling that you're talking about the same thing a lot, you're an expert.
"And people usually need to hear what you're saying a lot for you to make a change if that's the type of content that you create.
"No matter how many times I feel like I've said something, there's always another way to put it. Because I still get the same types of questions all the time.
"The reality is everybody thinks that their problems are different from everybody. We all think our problems are special and different. But when you really break it down, we're all talking about the same issues."
6. Give Yourself at Least 15 Minutes Every Morning
"At least allocate 15 minutes to start your day on your terms. You're going to be better off for the rest of the world because they're going to be pulling at you for the rest of the day.
"So I'm unbelievably passionate about having my 'me time' in the morning. I'm an introvert; I just need that moment because I know that I have to be on the rest of the day. It's just a part of the gig. And so I take that for myself.
"You just have to find what works for you and that was probably the final passion behind this book was everything online is really outlining what you should be doing in the morning. I don't like the word 'should.' I shut down when people save them.
"And so to me, it's what works for you, and just covering the bases.
"Get that little bit of time it might just take for you to feel like you're up for that day, and make the work around what your season of life is at that moment."
In Conclusion
Watch the entire video to hear more about Amy's tips on productivity for social media managers and also get her thoughts about morning pages, vision boards, and the importance of that morning routine:
Social Pulse Weekly with Special Guest Amy Landino

Bestselling author and award-winning host of AmyTV with over 20 million views, Amy Landino, joins us LIVE this FRIDAY to help you kick off 2020 the right way! She will talk about video and YouTube strategy and as the World's #1 Productive Lifestyle Coach she will share some of her favorite tips from her new book, 'Good Morning, Good Life.' Join us for an epic conversation about making 2020 your best year yet! Our show sponsor is Ashley Graham, a Business Strategist & Publicity Expert who will be sharing her insight as well!

Posted by Agorapulse on Wednesday, January 1, 2020
Social Pulse Weekly brings you incredible marketing experts and today's latest social media news and developments. Tune in every Friday at 2PM ET to keep your finger on the pulse of social media.
Get started on saving time and energy on your own social media management! Check out our free trial of Agorapulse to help you schedule, track, and measure all your social media efforts.