YouTube presents a huge marketing opportunity for businesses … but only when done right. Avoid these eight common YouTube marketing mistakes.
YouTube is a little different than most other social media networking sites. People aren't necessarily seeing feeds of content the same way that they do on Facebook or Instagram.
Visitors come to YouTube with the intention to watch something specific. It's a popular platform for research, such as to learn skills through how-to content or review testimonials to make a purchasing decision.
YouTube marketing can be extraordinarily effective. It is the second most popular social media site, with more than 1.9 billion monthly active users. The social platform sees one billion hours of video views per day, and more than 90% of users will discover a new brand and/or product on the platform at some point.
To maximize your success on the platform, avoid these eight extremely common but fatal-to-your-campaign YouTube marketing mistakes.
Let's take a look at each one.
1. Neglecting Comment Moderation on YouTube Videos
Even major cooperations make this YouTube mistake regularly, thinking that the videos will just speak for themselves.
Remember that when people come to your channel or your video, they take in the entire experience. That often includes the comments section.
You need to immediately flash for review the comments trash-talking about your brand or your video. They can undermine you before you've even got a shot to land those otherwise-interested customers.
In the video below from Kay Jewelers that's all about knowing you've "found the one," for example, two comments declare that love is an illusion and that marriage is doomed to fail.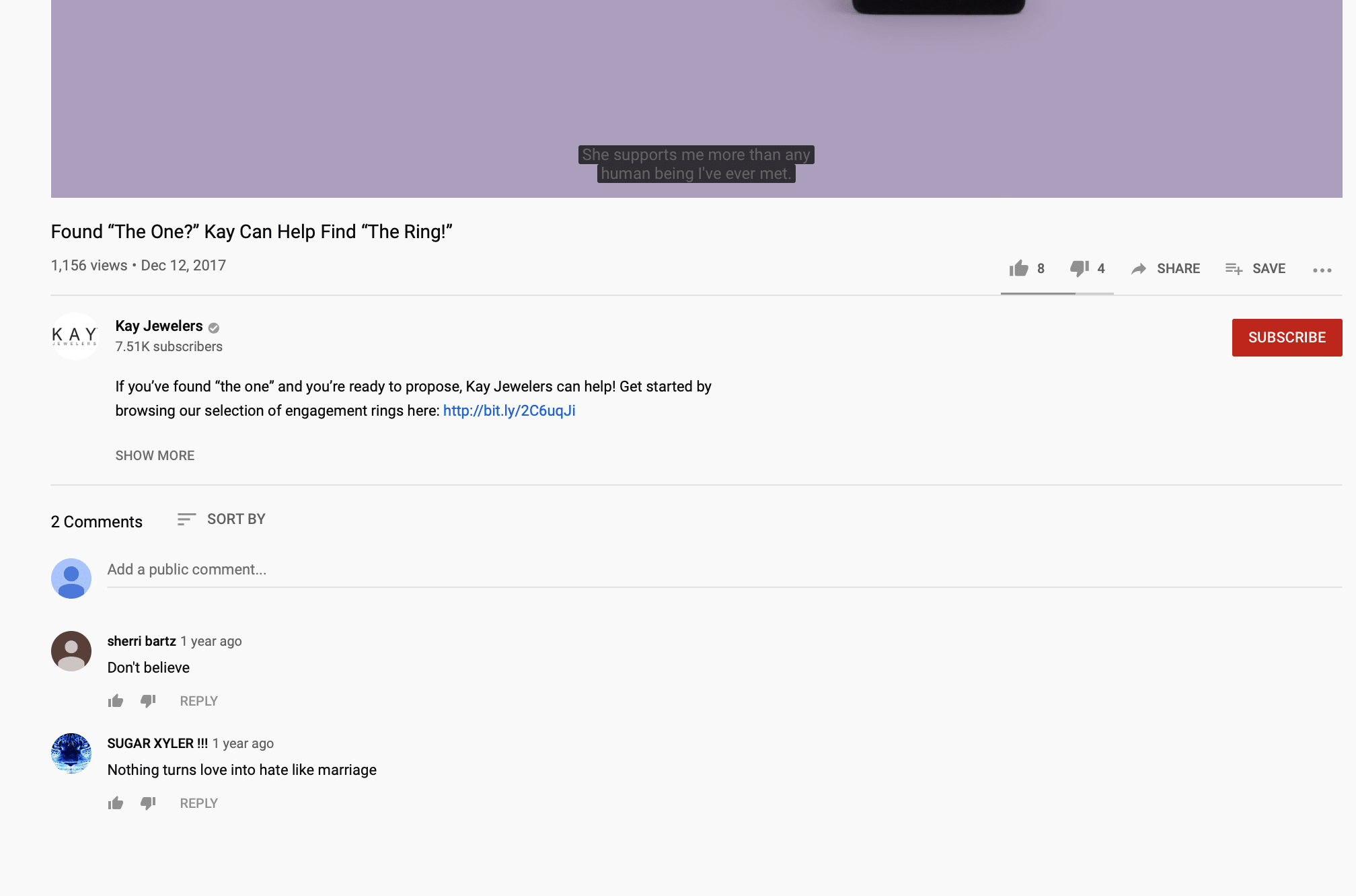 Though that isn't complaining about the brand, it isn't exactly helping the company sell the romance that they're going for.
The comments aren't constructive; they're just cynical. Deleting them would probably have benefited Kay.
In addition to weeding out unwanted comments, interacting with positive or inquisitive comments on your videos is also important.
As you can see below, Organic responded to users on one of its videos by thanking them for their compliments and explaining more about what the product can do.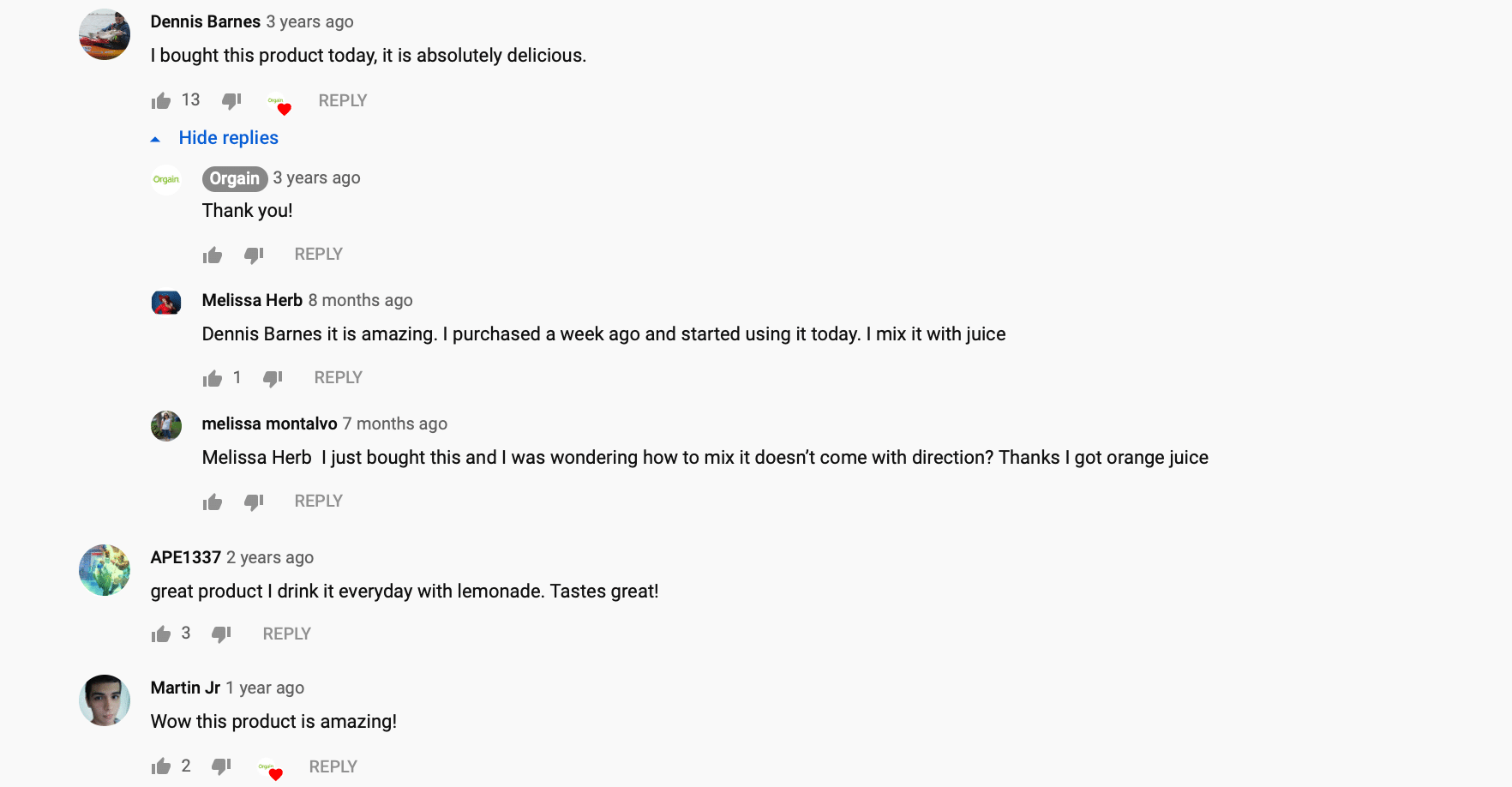 If you're overwhelmed by keeping up with moderation, consider using tools like Agorapulse that have built-in community management and moderation features. You'll never miss a comment, and you can set up moderation rules to automatically hide comments containing specific words or phrases, or to flag them for review.
2. No Branded Look to theYouTube Channel
We mentioned a key fact above: When people are coming to your channel, they're looking at your entire channel. Show them what your brand is about and catch their interest. So you should have an intentionally branded look in every part of your channel.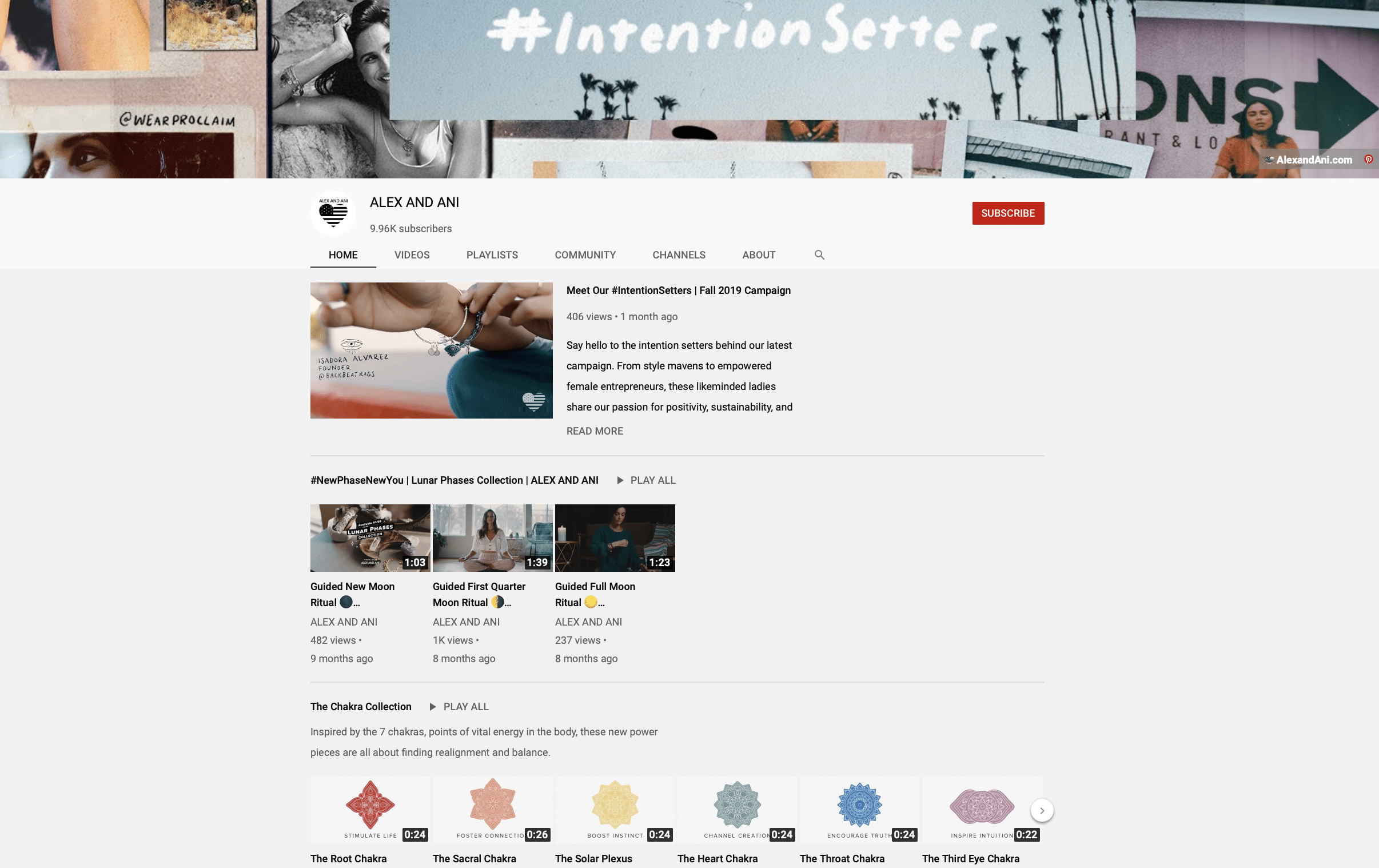 Consistent branding includes having strong channel art that represents your brand well and ideally works well with your profile picture.
Choose a strong, brand-oriented, story-heavy video that highlights what makes your product, service, or brand unique. Treat it a little like a video version of an "About Us" section on your site.
You can also use branded video thumbnails to offer cohesive looks to your channel overall while also establishing brand recognition.
Whenever someone sees a video thumbnail with your logo and specific design, it will start to register as a brand they recognize.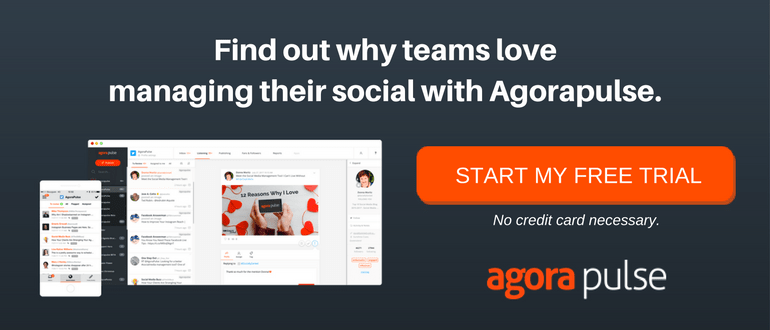 3. Lack of Storytelling
Storytelling is memorable, and it can help your audience remember your video. Forgetting to use storytelling is a big mistake that could have your content falling a little flat and being less than memorable.
If you want to go all in on a story-focused video, you can do that. A great example of this is Dove's stories interviewing women and talking about how beauty stereotypes impact women daily.
You can go more subtle than this, too. It's common for brands to use small storytelling moments within educational or how-to content to relate to viewers and evoke their pain points.
You can see an example of this here, where the video's narrator tells their own story of first-time home buying in addition to just sharing facts:
4. Not Explaining to Users Why They Should Watch a YouTube Video
You only have a few seconds to truly capture a user's attention, so the first thing that you need to do is explain what value your video offers and tell users why they should be watching.
As viewers, we're always thinking, "What's in it for us?"
Unless we're actively looking for a distraction from work we don't want to do, we want to make sure that we're only watching content that feels important to us.
A strong introduction can help with this, telling users exactly what they're going to see in the video and why this is valuable.
In this video from Social Media College, they state that they'll teach you how to offer affordable social media marketing services so that you can stay competitive but still make a profit. That value is clear: Beat your competition while you make more money.
Always assume that when viewers click, they do so tentatively. They still need to be convinced to watch your video, so write your scripts accordingly.
5. Not Properly Optimizing Their YouTube Videos for Search
You want more people to see your videos … So to get those results, you typically need your content to do well in search. That won't happen if you're forgetting to properly optimize your videos for YouTube's native search engine.
Let's look at an example. There are two screenshots below of videos that are all about "How to Clean Your Coffee Pot."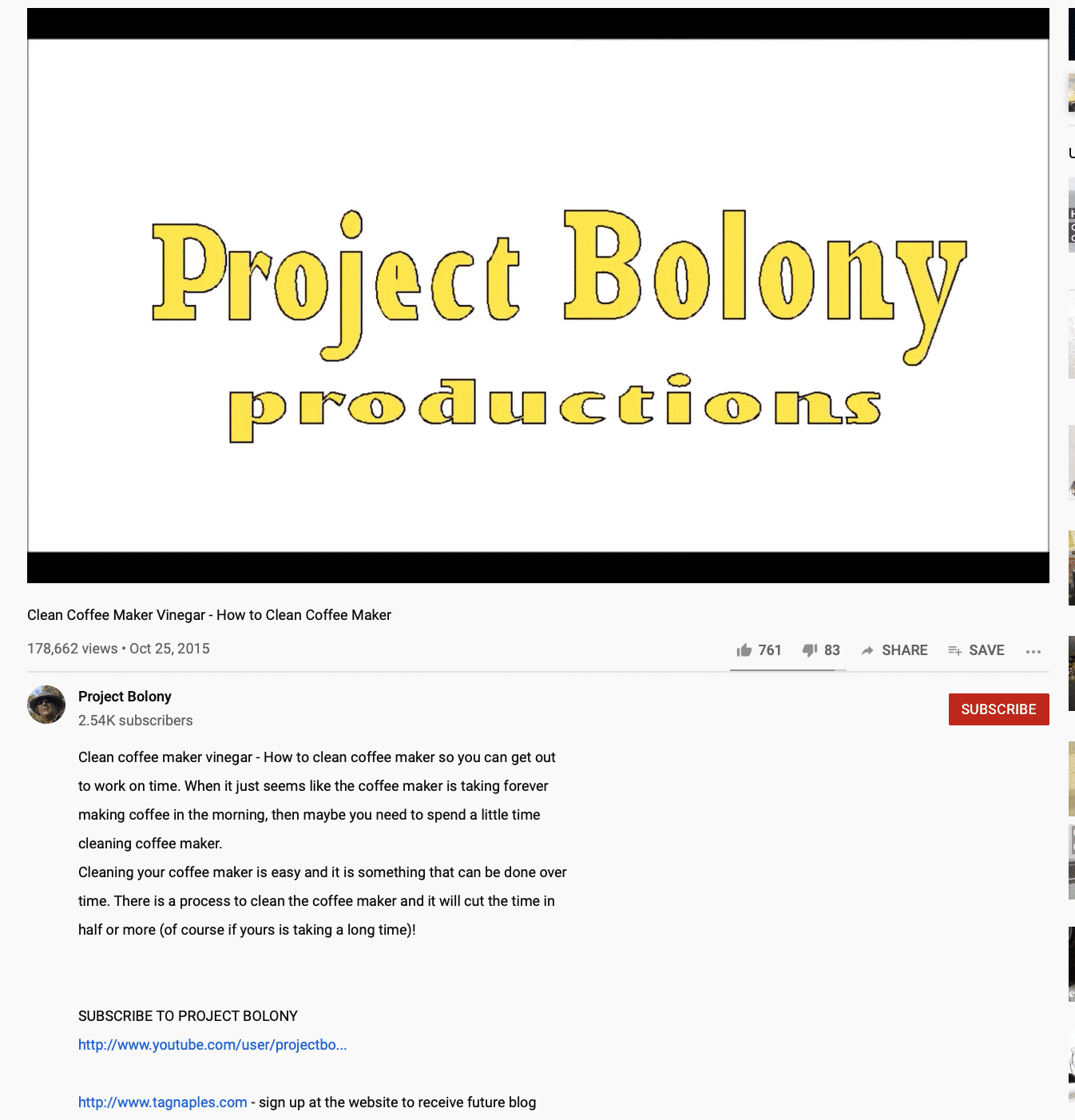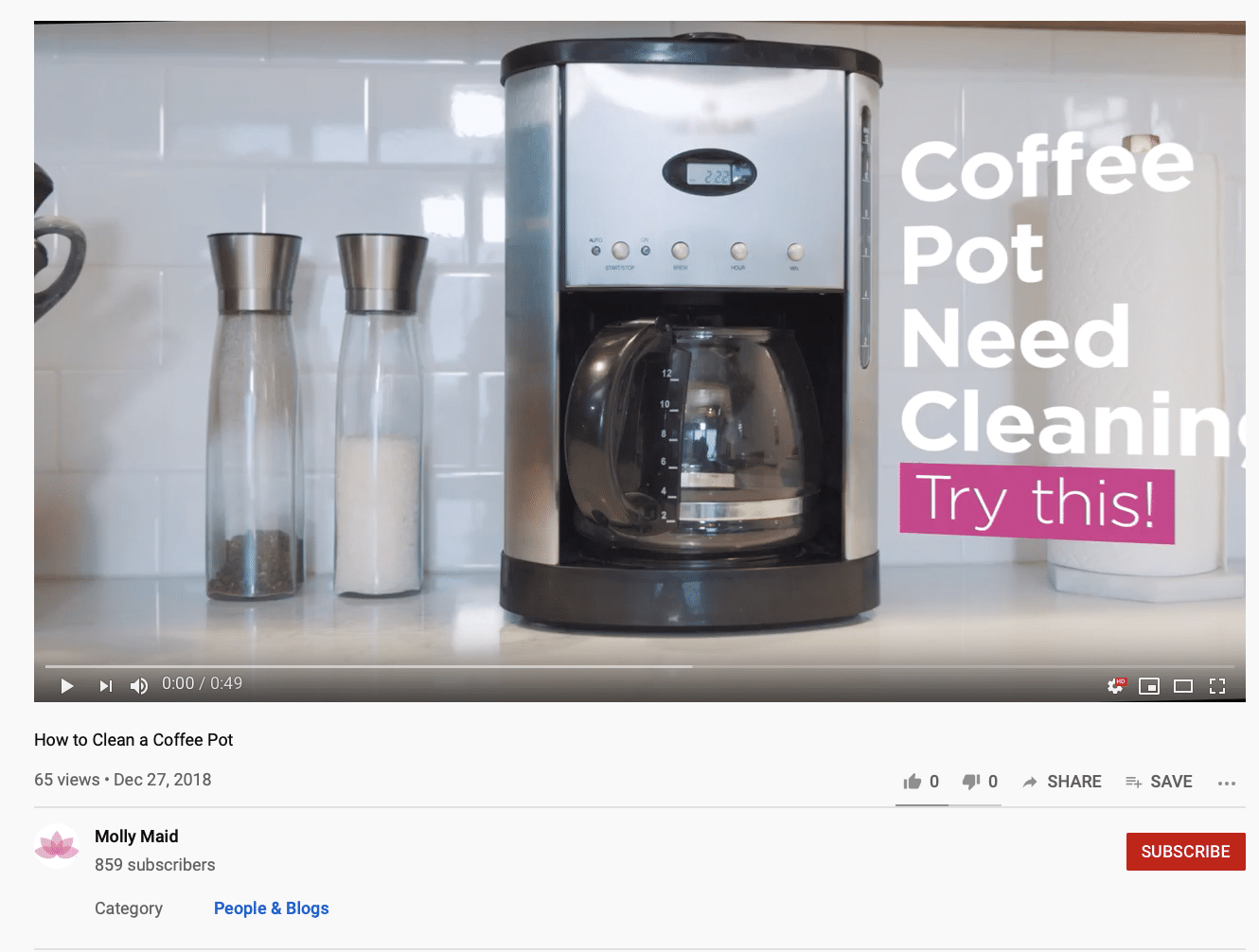 The top example showed up first in the search engines. The second didn't show up for pages, and I found it by viewing the company's YouTube page. This is a shame, because the second video was actually much stronger, with clearer steps and a higher quality video, but it wasn't optimized for search, with relevant tags, multiple keywords in the description, and correct categorization.
To optimize each video for search, do the following:
Include your keyword in your video title.
Use at least one keyword in your description. If possible, include multiple variations of the keyword you're targeting for, like "how to clean a coffee pot" and "coffee pot cleaning tips."
Add relevant tags to your video so that YouTube is more likely to show it to the right people.
Categorize the video correctly.
Consider adding an SRT file to your video; this will create closed captions which improves viewability but also makes the entire transcript of your video script readable by YouTube's search engines.
6. Lack of Strong Imagery
YouTube marketing doesn't need all the bells and whistles, but to make a big impression, your video should look high quality and be visually interesting. That can mean using video editing software like Shakr to break up the imagery, including cut-aways to a product working, shots of how the product is made, or customer testimonials.
You can see an example here from Morccanaloil, which uses vibrant imagery to convey a simple message effectively.
Even simple text screens, like Morrocanoil uses above, to add context can take your videos to the next level. This applies, too, for tutorials; add in textual cues showcasing what steps the viewer has to take next.
7. Not Organizing Video Content Into YouTube Playlists
When someone comes to your channel, you want it to look clean and organized. You also want potential viewers to be able to spot content that's most interesting or valuable to them, and to do so quickly.
Forgetting to put your videos into distinct playlists is a huge mistake.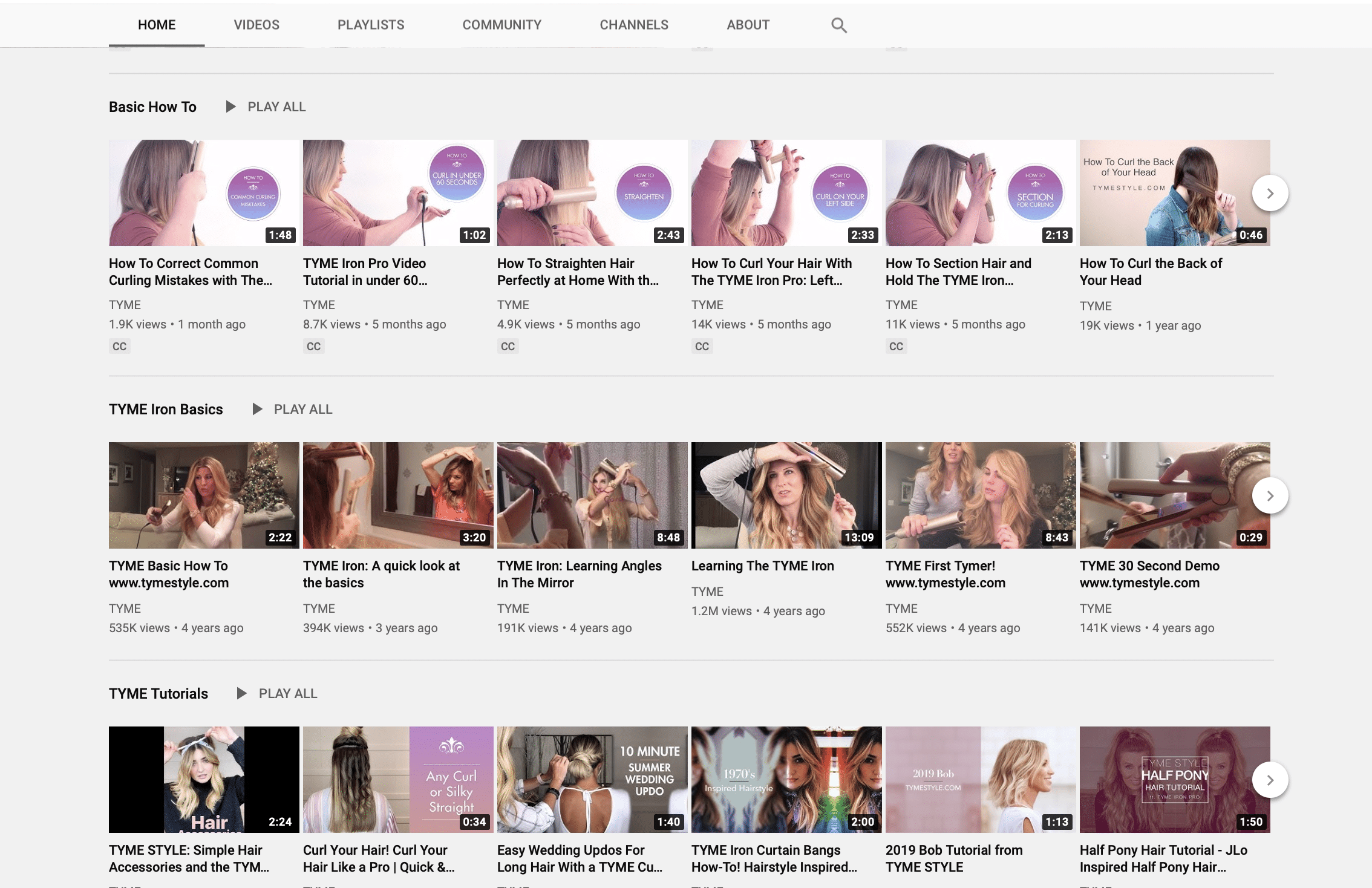 In addition to giving your channel a more organized look, YouTube playlists can also increase the number of videos a single viewer watches from your channel in one sitting. That auto-play feature is particularly powerful because it will move users to the next video in your playlist. If you're creating organized video series, this is the way to promote them.
8. Forgetting to Do YouTube Marketing
When you're creating marketing campaigns, you do want to entertain, inform, and engage your audience, but you also need to be strategic. It's still marketing, after all.
So if you want to get real results, you need to think about what sort of content could help you prime your audience for a sale while building trust.
Let's look at the following example:
In this video, we have an expert explaining the pros and cons of lab-created diamonds. They look the same, and soon, the expert informs us, we'll be seeing them drop their cost even further. He goes on to stress, however, that lab-created diamonds cost more than they're worth and that mined diamonds hold their value.
He's explaining the differences between lab-grown vs. mined diamonds, which is something his target audience might be questioning and explaining the benefits of each. He is giving his audience the information they need to convert while still making a slight upsell for the appeal of "real" diamonds.
Ideally, the videos you share on YouTube will help users get closer to converting and towards making that purchase with you. Don't forget this, or you could be wasting an enormous amount of potential.
Conclusion
YouTube marketing is a brand-building powerhouse, but only if you leverage it correctly. If you want to establish brand awareness, connect with your audience, prove yourself to be a thought leader and drive leads and conversions, you need to stay focused on producing solid, well-organized, and engaging content (and avoiding this list of YouTube marketing mistakes).
* * *
Get started on saving time and energy on your own social media management! Check out our free trial of Agorapulse to help you schedule, track, and measure all your social media efforts.