Analysis paralysis: Unsure which social media management tool to choose?
In this article, I compare the features, pricing, and usability of two popular social media management tools: Agorapulse and Sendible.
The comparisons in this article are based on my own experiences with the two tools, and real-time G2 review data from more than 800 current Agorapulse users and over 700 Sendible ones.
G2 is a trusted review platform because reviewers go through a verification process to prove that they've used the tool they're reviewing. This means that all reviews are current, unbiased, and based on real-life experiences, from real-life customers.
TL;DR
81.2% of G2 reviewers would recommend Agorapulse as a social media management tool; only 78.8% would recommend Sendible.
High-quality support is Agorapulse's top trump (9.2) and Sendible's downfall (8.9).
Agorapulse is the easiest tool to set up and use, scoring 9.1 compared to Sendible's 8.5.
Both platforms scored highly in regards to launching new features and updates, but Agorapulse came out on top with 9.1. (Sendible scored 9.0.)
Before we get into the detail, I will briefly introduce you to Agorapulse and Sendible.
Agorapulse vs Sendible: A Quick Introduction
Agorapulse and Sendible are social media management tools designed to help you manage your social media platforms, content, and audience.
Key facts about Agorapulse
Agorapulse has a team of over 150 people based all over the world.
Agorapulse is used by more than 31,000 marketers globally.
According to Capterra (another renowned review site), 81.2% would recommend Agorapulse as an effective, easy-to-use social media management tool.
Key facts about Sendible:
Sendible is mainly based in the UK and has a team of around 30.
The platform was launched in 2009.
According to Capterra, 78.8% would recommend Sendible as an effective, easy-to-use social media management tool.
What you need from a social media management tool
Any social media management tool worth its salt will make your job easier, save you time, and let you focus on the bigger tasks that will bring in a higher ROI.
As we're comparing Agorapulse with Sendible, to keep ourselves true to what we need from a social media management tool, we'll use my experience and the G2 data to find out which tool is best for:
Meeting key business requirements
Easy set-up and usability
High-quality support
Launching new product features and updates
Agorapulse vs Sendible: Which Social Management Tool Will Meet Our Business Requirements?
Investing in a social media management tool that improves engagement, measures performance, and makes managing content, teams, and clients easily, effectively, and efficiently is crucial.
In G2, I compared several features including reporting functionality, sentiment analysis, scalability, follower analysis, and social engagement to see which tool met business needs the best.
Agorapulse scored 8.7, and Sendible scored 8.5.

Let's take a closer look at how each tool meets the core needs of a business.
Improve engagement
If you're looking to follow up with potential customers, identify key influencers, or develop your audience, both platforms have several features designed to help you engage with your audience.
Respond to interactions in real-time
You need the ability to respond to messages and comments across all platforms from one place, quickly, easily, and in real-time. Right?
Agorapulse is great for this.
Each time someone leaves a message or comments on your social posts or Facebook and Instagram ads, you'll receive a notification in real-time. You can then reply to these messages and comments directly from within Agorapulse.
You can add emojis, pictures, or videos to your responses. To save time, you can also create a bank of saved replies and use one of those. You can add labels to categorize what type of comments you're receiving and also filter all your interactions by things like "Assigned To," "Removed By," or "Bookmarks," which makes finding important messages or comments easy.
Sendible has a similar set-up. But it doesn't allow you to create and use saved replies. Sendible doesn't give you real-time alerts for interactions, and it doesn't allow you to categorize the messages and comments you receive. All that makes engaging with your audience, finding key interactions, and analyzing audience engagement a little harder.
Maximize fan engagement
Agorapulse has a "Fans and Followers" functionality, which:
Lists all your top followers
Presents their publicly available information (name, bio, link)
Gives you the option to follow or unfollow them
Lets you categorize them as "Engaged," "Influencer," or "Ambassador."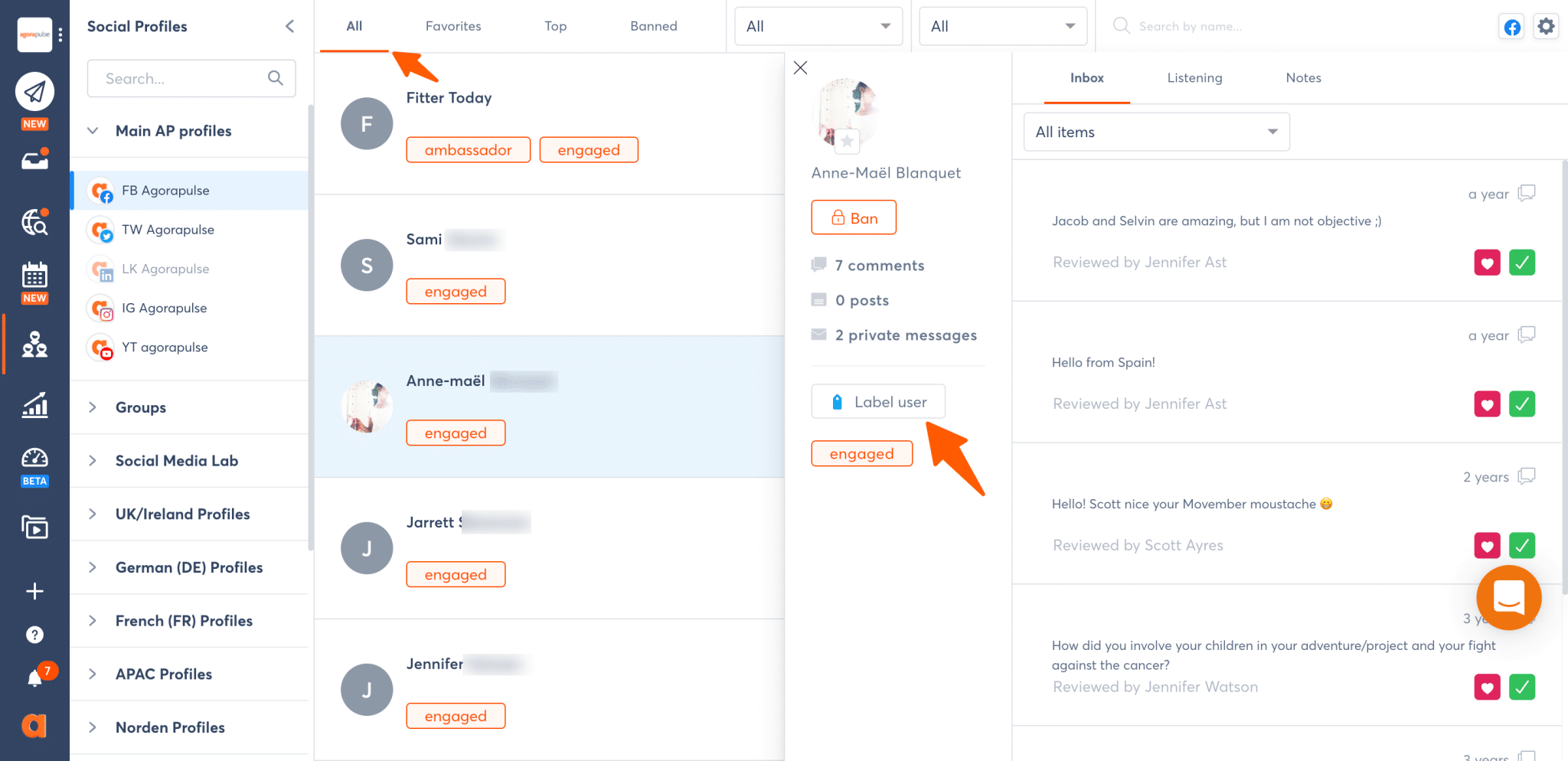 You can create your own categories too, so you can easily find users who have contacted you about specific topics or with special requests (like contests, specific products, etc.).
Moreover, you can leave private comments on profiles (that are only visible to your internal team) to help your team engage with them better.
Sendible also gives you a list of the users that have interacted with your content. If you click on their name, it takes you to their social media profile.
This is a useful feature. However, the ability to segment your fans and followers into categories (like you can with Agorapulse) enables you to target groups with key content and establish, at a glance, who is key to growing your audience and who you need to develop and nurture.
Measure performance
To see how your social media platforms, campaigns, and strategies are performing, you need to run detailed reports across multiple accounts and track elements, against custom time frames.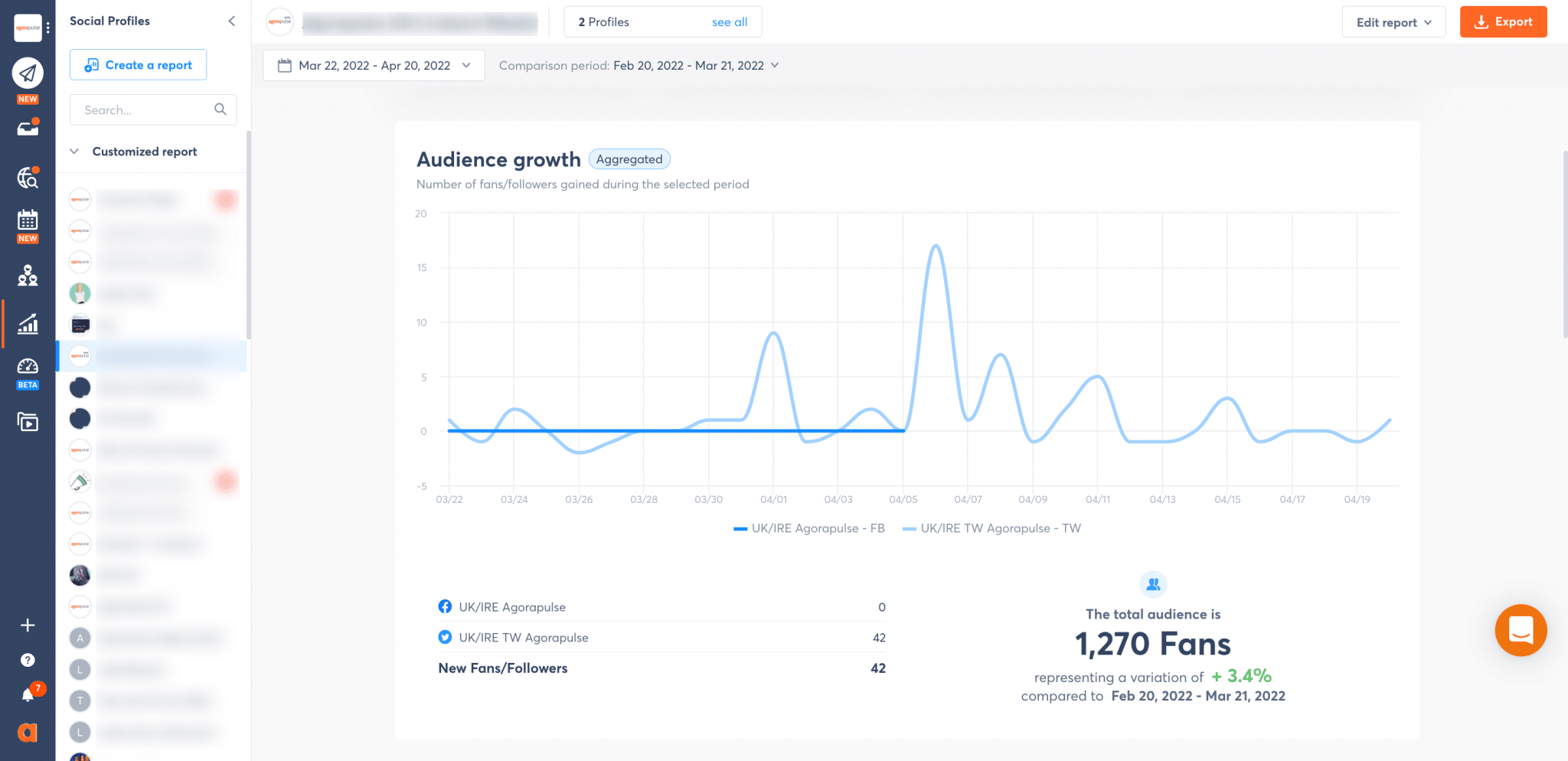 Agorapulse vs Sendible
It was another close race between Agorapulse and Sendible, but Agorapulse has three stand-out social performance reporting features that Sendibly doesn't have:
Agorapulse pulls data from Google Analytics. This allows you to report on the revenue generated by each one of your campaigns, without having to access Google Analytics itself.
It reports on social ROI. Agorapulse has a unique social ROI reporting feature that collects data from Google Analytics and allows you to see which posts are driving the most sales, leads, and traffic across your social platforms.
Agorapulse provides granular reporting metrics. Sendible's reporting features are limited. You can't add data comparison dates like you can with Agorapulse. Also, with Sendible, awareness metrics are siloed in separate reports, and you can only add team metrics into reports on a custom plan.
Manage content, teams, and clients
Whether you're looking to share information within your internal team or collaborate externally with customers, you need a social media management tool that provides features that make working in a team easy.
Agorapulse has built its plans and pricing around teams. To make sure you're only paying for the features that you're using, Agorapulse offers different pricing plan options depending on the size of your team. For instance, a team of two doesn't need the same features as a team of 20, so why should you pay for them?
Both tools offer a content calendar view that makes it easier to organize content and see what's going out and when. But Agorapulse also allows users to share this calendar externally. This means that both internal team members and external clients can view scheduled content, add notes to items, leave comments, and approve or reject posts. Sendible doesn't have this capability, which is a shame because it's an incredibly useful way to collaborate internally and externally.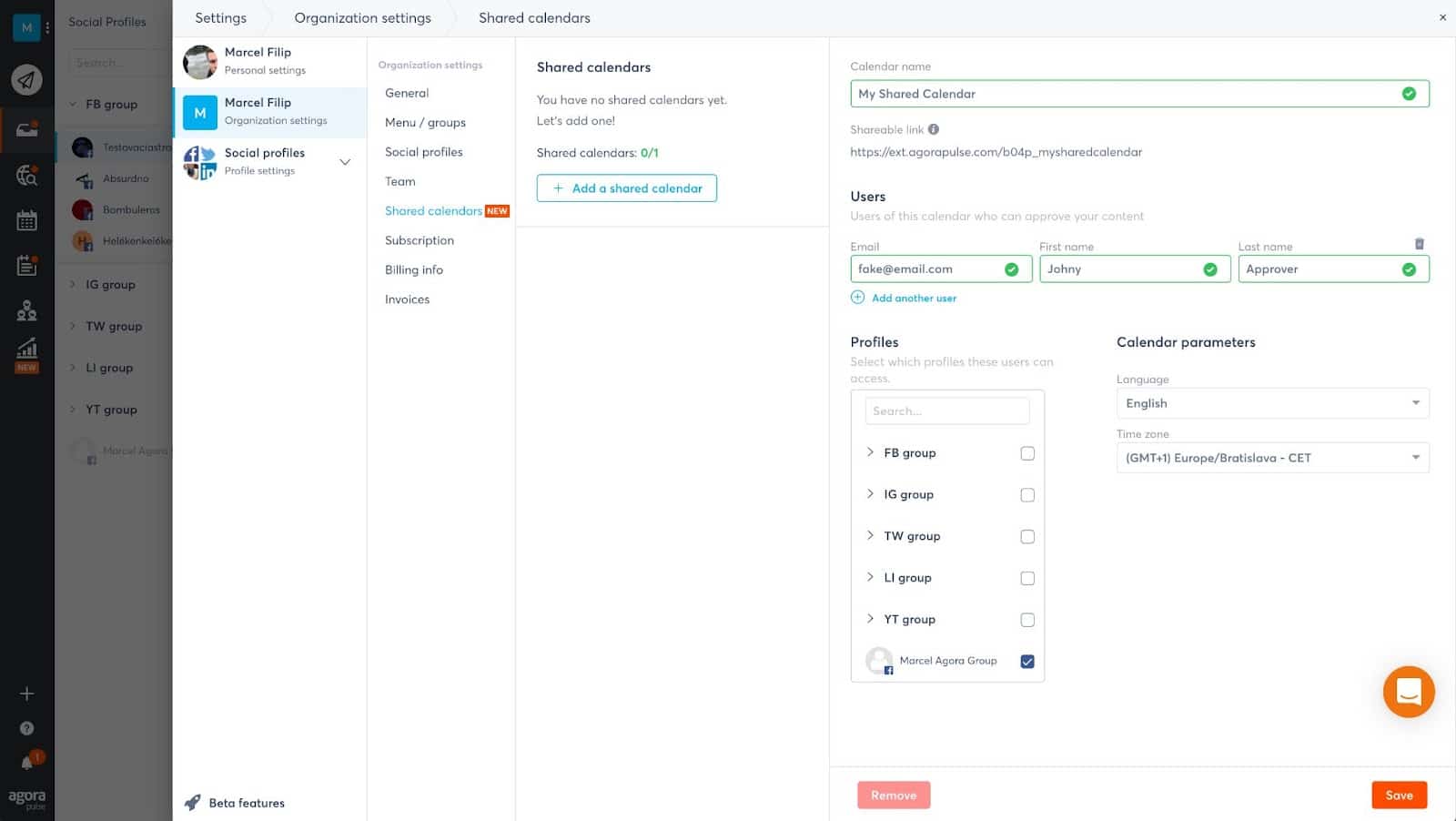 Agorapulse also offers a "Team Workflow" feature, which tracks which team members have assigned, reviewed, and responded to social posts. It also allows you to keep an eye on your team's activity.
Sendible only really offers workflow options that can restrict who can and can't publish posts without approval. But it does give you the chance to personalize dashboard views and publishing abilities to reflect team members' roles and responsibilities.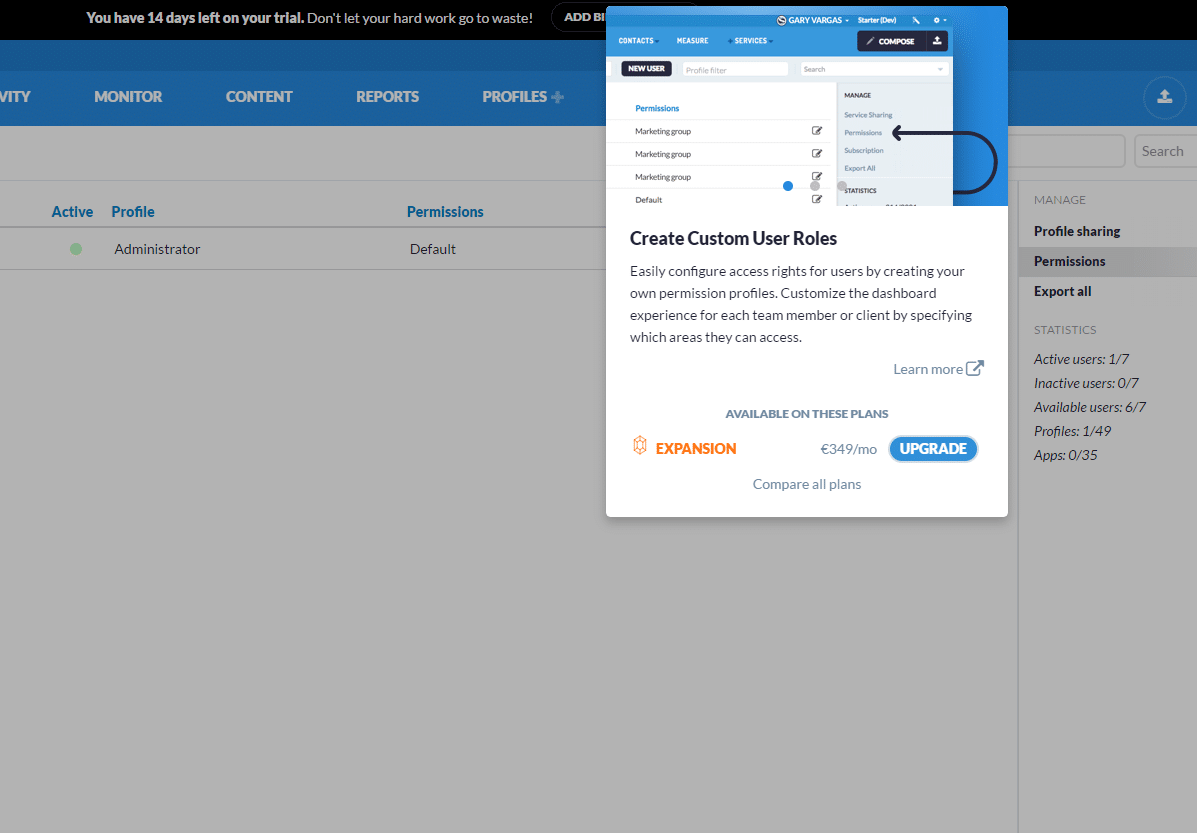 Agorapulse vs Sendible: Which Social Management Tool Is Easiest to Set Up and Use?
If a social media management tool is complicated to set up and use, it can hemorrhage time, money, and resources as you try to get to grips with it.
On G2, Agorapulse came up top for ease of use and set-up. For "Ease of Setup," Agorapulse scored 9.1, and Sendible scored 8.5. For "Ease of Use," Agorapulse garnered a 9, and Sendible an 8.7.

Agorapulse has a cleaner interface that's intuitive and easy to navigate. Sendible is similar, but it feels a bit lacking.
For instance, when I first signed up to the tool, I was a little lost about where to go and what to do next. I also found little details like the social inbox were confusing. For example, threads are separated into individual messages, which makes it difficult to follow conversations.
But setting up both social media tools was relatively easy. They both ask you to connect your accounts and then guide you through the process.
That said, Sendible was definitely clunkier. There were so many options, drop-downs, questions, and permissions to navigate. That all made the whole process overwhelming and confusing. Plus, once you'd connected your accounts, you were shown a quick video tutorial, and then left to your own devices.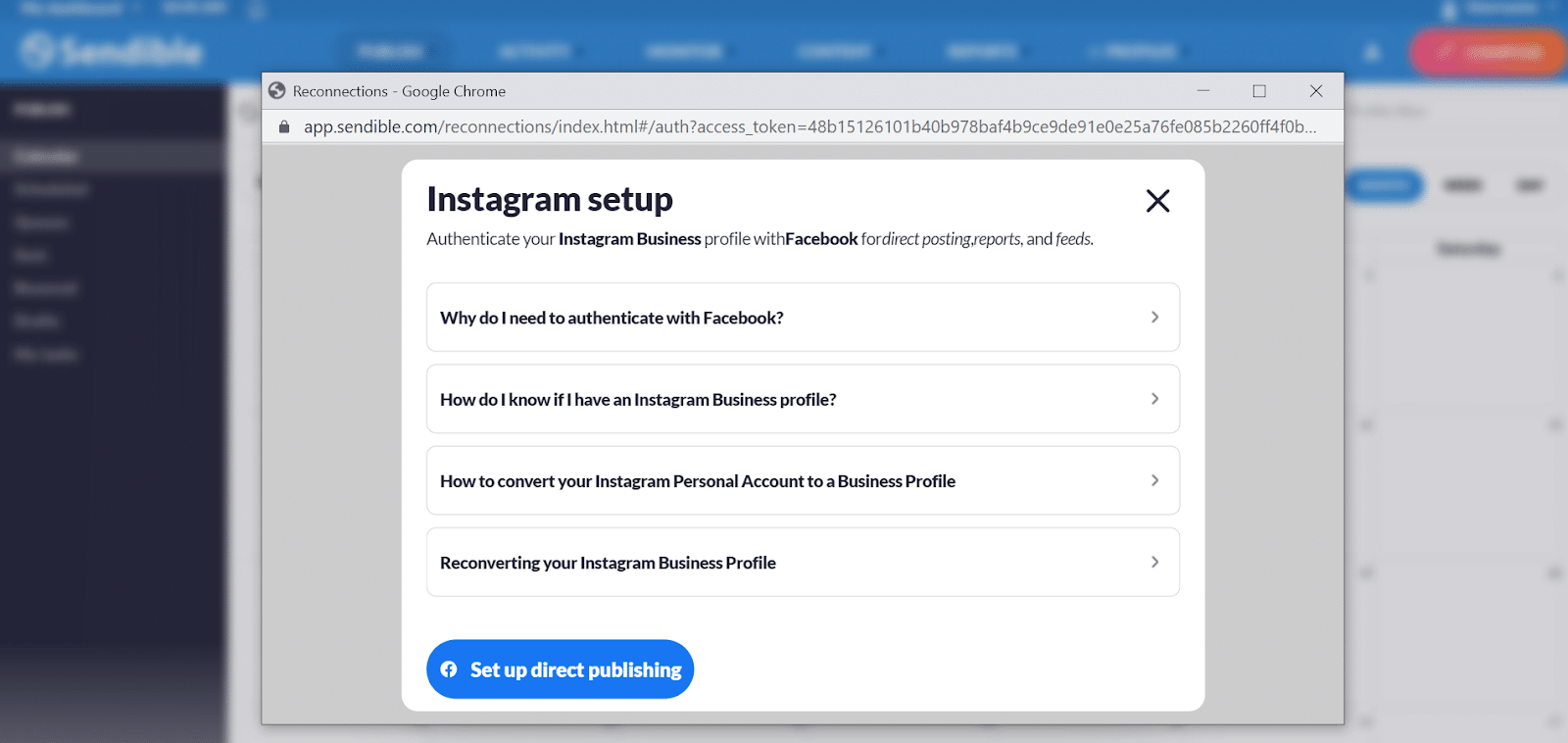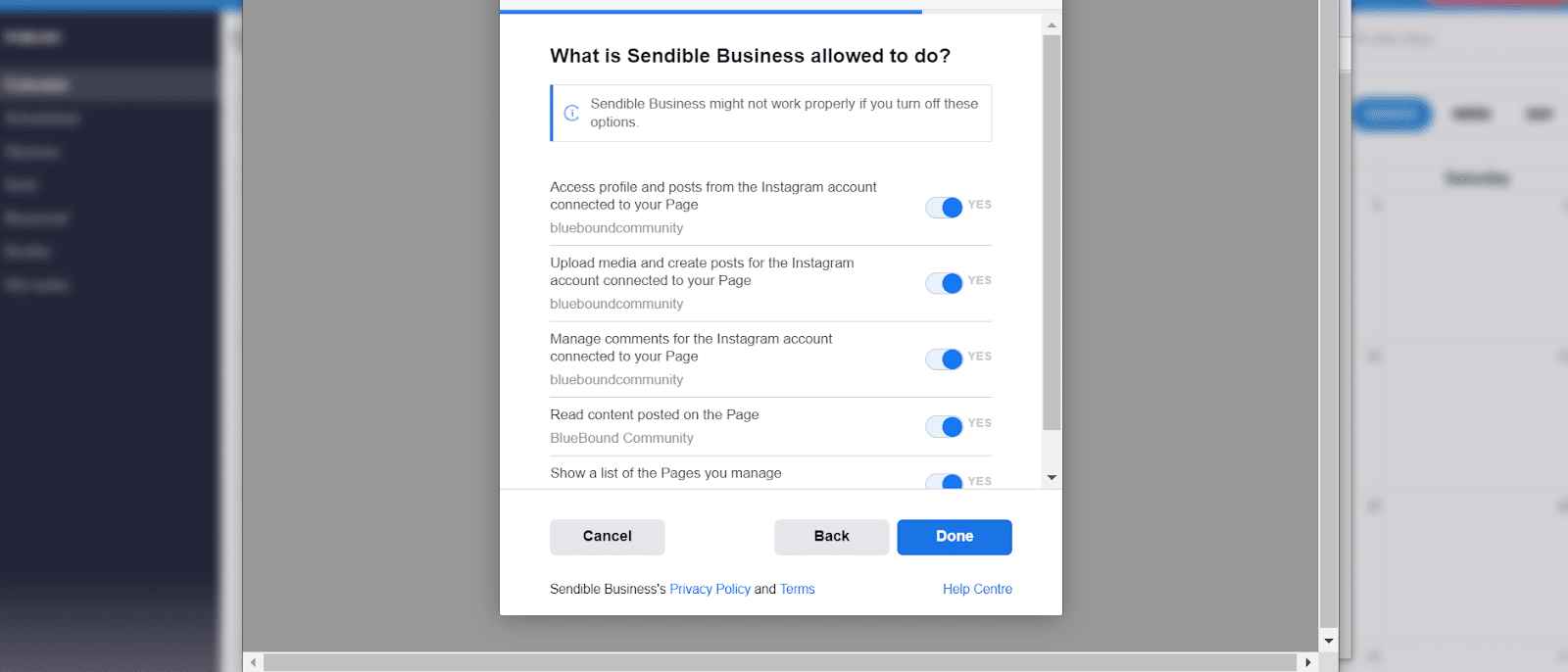 By contrast, it's easy to see why Agorapulse has won awards for how simple its set-up process is.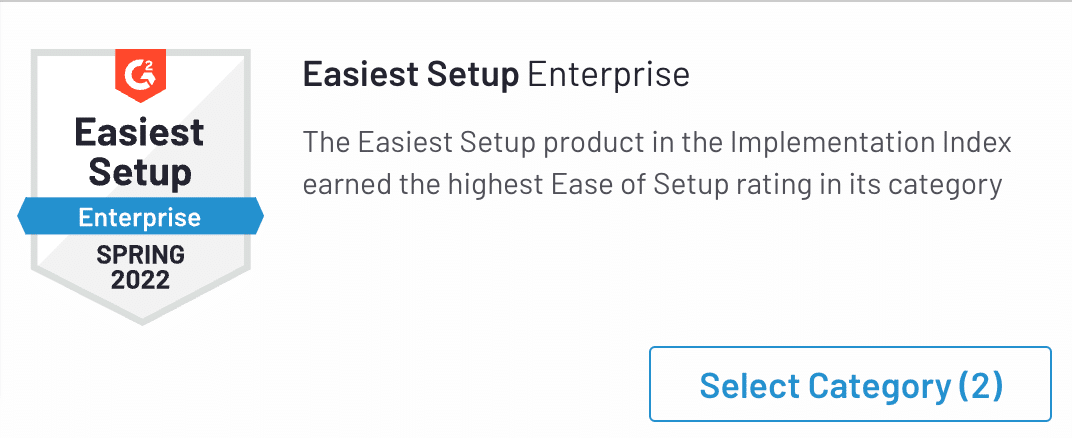 With Agorapulse, the account connection process was a lot quicker and smoother. Once you've connected your accounts, you're then gently guided through some onboarding tasks to help you get used to the platform. It's a nice way to get familiar with the product at your own pace.
While both tools are not difficult to use, Agorapulse is much simpler to set up and navigate, meaning you can get up and running quicker.
Agorapulse vs Sendible: Which Social Media Management Tool Will Give Me Access to the Best Support?
"When comparing the quality of ongoing product support, reviewers felt that Agorapulse is the preferred option," according to G2.
Managing multiple social media accounts is stressful, so if you come up against an issue, you need to know that you can access high-quality support, quickly.
In G2, under "Quality of Support," Agorapulse scores 9.2. Sendible trails behind with only 8.9.
Sendible's support consists of FAQ articles, email support, and live chat. Other than the initial set-up guide, Sendible doesn't seem to offer any other video tutorials, and live chat and email support are only available between 9am-10pm (GMT).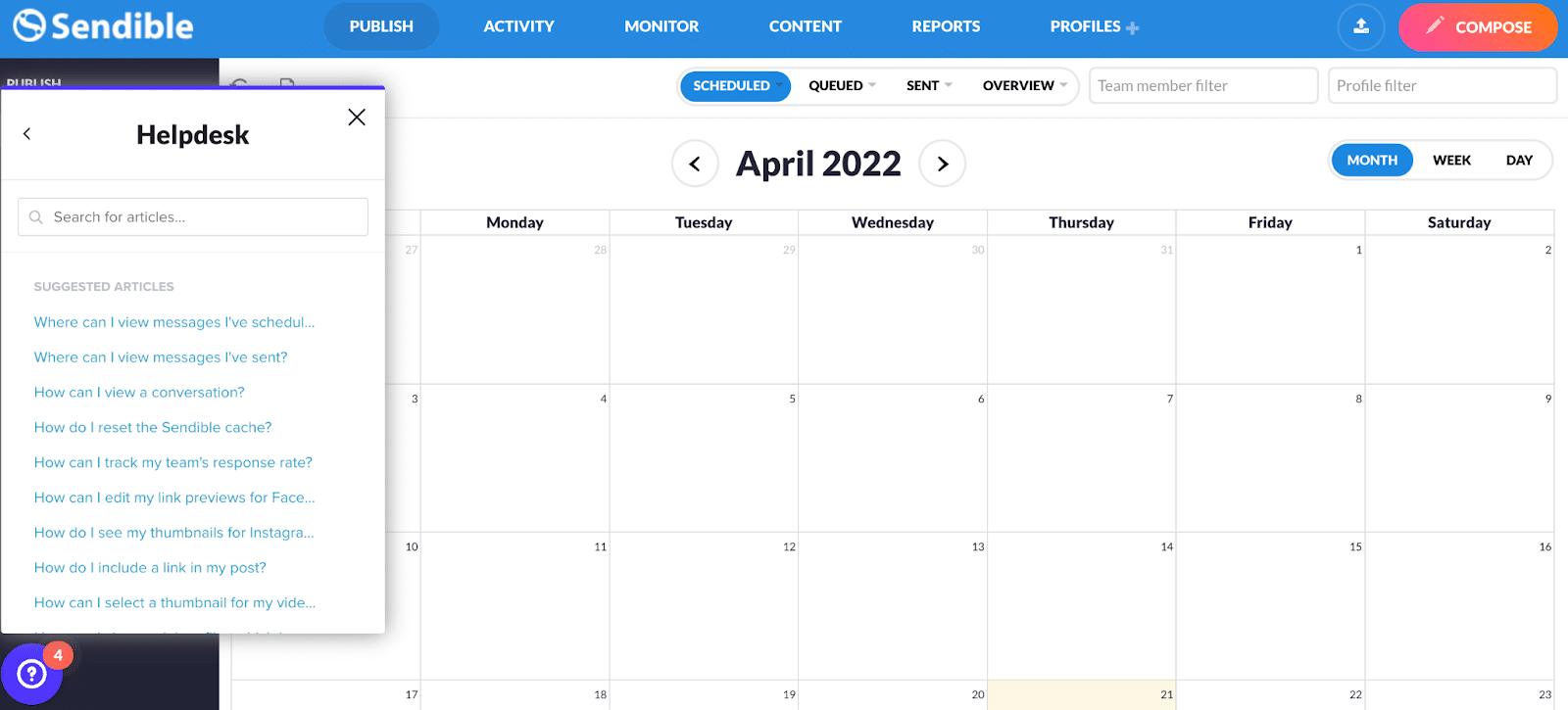 Agorapulse, on the other hand, has 24/7 hour support. Two out of three of their plans offer a response time of between 30-60 minutes. Plus, users can access self-help materials like FAQs, a help library, video tutorials, and keyboard shortcuts (super-useful). Agorapulse users also can choose to contact the team.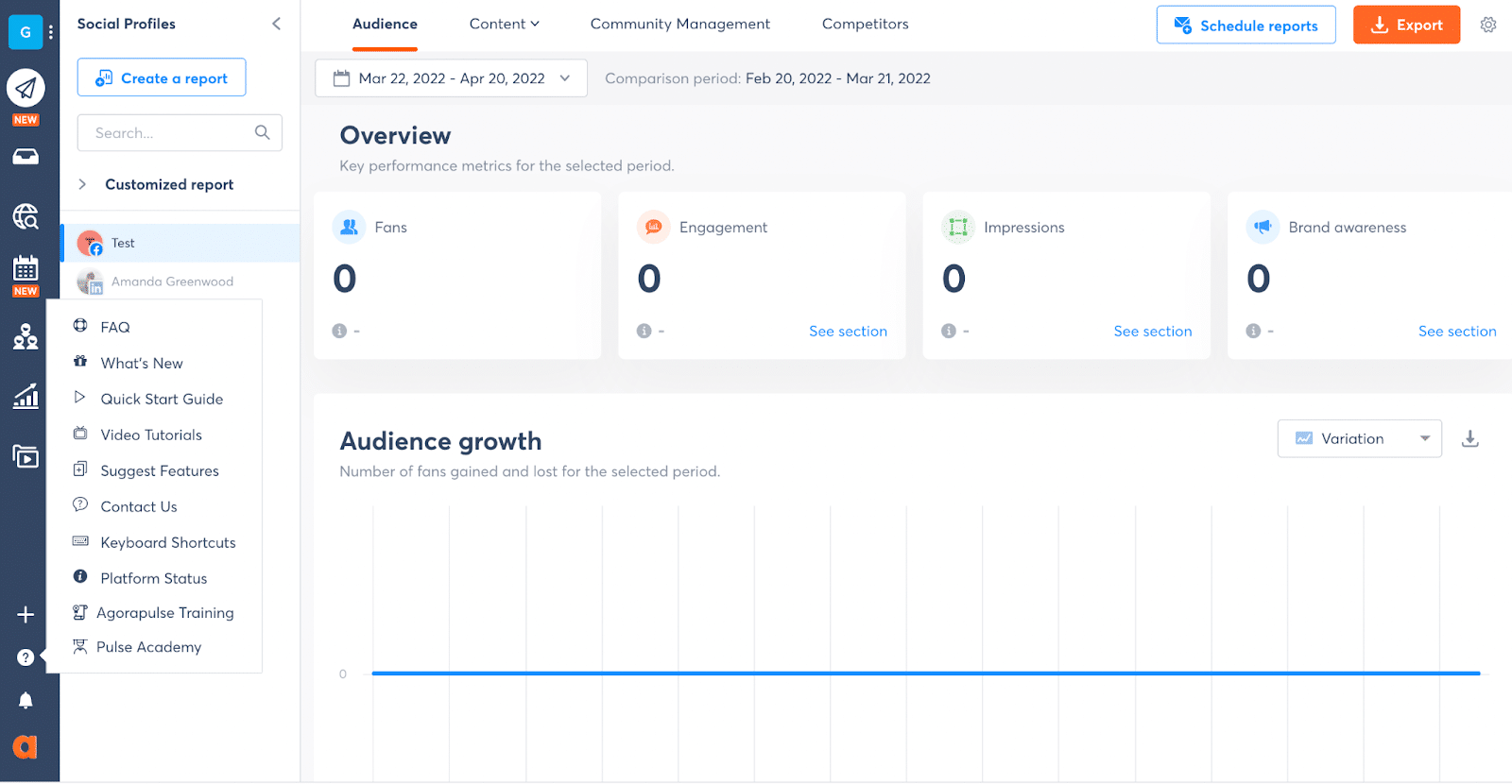 Agorapulse offers support in four different languages (English, French, Spanish, and German). In comparison, Sendible offers English-based support only.
Agorapulse vs Sendible: Which Has the Better Product Direction?
If you're going to invest in a social media management tool, you want to make sure that it's one you can use long-term. Do the tool's future feature updates and roadmaps align with your needs as a social media team? Will you have to switch providers in the future, or are you optimistic about the features and updates they're continually bringing out?
According to the G2 reviews, while both Agorapulse and Sendible scored highly for their "Product Direction," Agorapulse took the No. 1 spot with a score of 9.1.

Agorapulse is constantly adding new features and improving existing ones to make the platform better and easier to use for businesses and for agencies. For instance, Agorapulse recently introduced a new asset library, Instagram carousel publishing, and social ROI reporting functionality which gives you the ability to create reports from data within Google Analytics.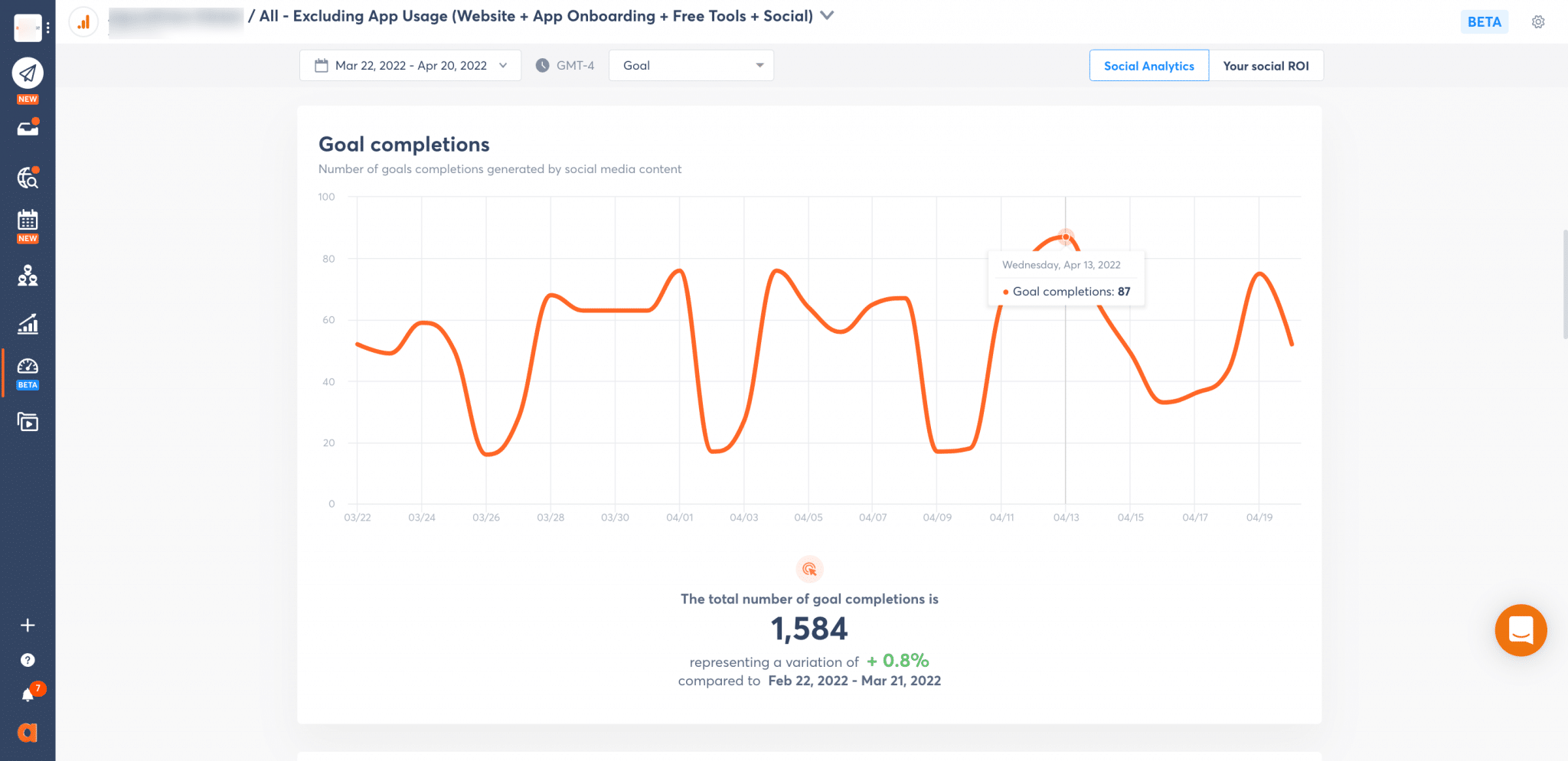 I've heard that over the next few months, they're planning to launch an improved scheduling feature for Instagram, a new way to store and organize content, and a brand-new inbox that makes it even easier to reply to conversations and collaborate with team members.
Sendible seems a little slower to bring out updates and new features. They did update their dashboard last year, improve their Facebook reporting functionality, and, like Agorapulse, also introduced an Instagram image carousel feature, but I'm not sure what they have in the pipeline.
To Conclude: Is Agorapulse a Better Alternative to Sendible?
After reading this article, if you're still struggling to decide whether Agorapulse or Sendible would be a better social media management tool for your team, I'd recommend asking each teammate to suggest one element that they're losing time on. That way, you can prioritize a few functionalities in your search.
But before you buy anything, it's always worth trialing 2-3 tools and allowing your team to re-join the decision process at this stage. Once you click around and use the software in real-life, you might find that one suits your team and culture better than another.
Want to find out what all the positive buzz of Agorapulse is about? Check out our free trial of Agorapulse to help you schedule, track, and measure all your social media efforts.