If you have been paying attention to Facebook lately, you might have noticed there are some new types of posts available on Facebook. One of those is Canvas. It is a new way to present content that goes beyond simply choosing a picture or text.
In this article we will review how to use Facebook Canvas, as well as why you would want to use it in the first place.
Why Use Facebook Canvas?
Facebook Canvas is a new advertising option that is specifically designed for mobile viewing. It will not help you reach your Facebook users who are primarily using desktop. However, according to Facebook, over half of their users access Facebook only from mobile devices at this point.
What makes Canvas different from a basic text or image ad is the level of immersion and interactivity. You an combine elements such as video, text, and multiple images into your Canvas. Think of Canvas like a way to create a mini-landing page experience in your target audience's Facebook feed. While it is new enough that long term and broad comparison studies have not been done, it is safe to assume that there is more potential for engagement and conversion with a Canvas ad. It is an opportunity to really let your content creating skills shine.
As with any content (especially complex content), start with your goal in mind and then reverse engineer your Canvas from there for the best results.
Setting Up a Canvas
To get started using Canvas, visit your page's Publishing Tools, and then select "Canvas" and click on the button to create a new Canvas.
Once you get started, you will be able to look at examples and tips before
Because Canvas is a new feature, it is worth your time to go through especially the Tips and Examples sections so that you can get more information about what Canvas can do.
Step 1: Title Your Canvas
The title for your Canvas is an internal label that helps you keep track of your various different Canvas options available as you build more than one.
Step 2: Set Your Theme
You can choose white, black, or a custom color for your Canvas. This is where it is useful to have an agency branding and style guide that includes all your brand colors.
Step 3: Choose Your Elements
Once you get into the Facebook Canvas builder, you will see the following components available for creating your Canvas:
Button
Carousel
Photo
Text block
Video
Header
As you add each element, you will be able to see your Canvas being built at the right of the window. You can modify each aspect of the element as you work through the options for that element.
As you go through and add different elements to your Canvas, you will be able to reorder them at any time by dragging the element up or down. Click on the arrow to collapse the elements you are not currently working on to make it easier to navigate through.
One important thing to note for both Carousel images as well as photos is that there are different design requirements for your images. It does not give ideal pixel sizes in the Facebook Canvas builder itself, so you will need to review carefully the image size requirements for each individual part of your Canvas in the Facebook Business Ads Guide.
Once you have finished, make sure that you Preview your Canvas before publishing it. You can then save it for use in your advertising campaigns. Make sure you click "Finish" in order to start promoting it, rather than just "Save" which will only save your draft for later editing.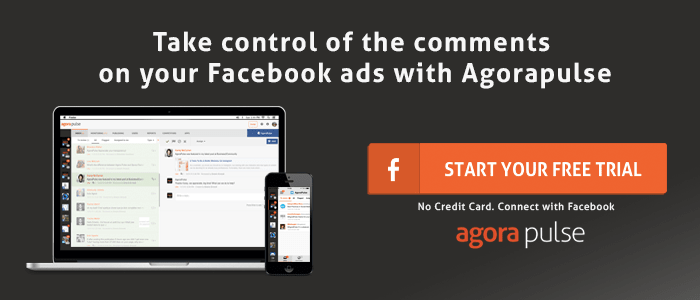 How to Promote Your Canvas Posts
Facebook recommends that you use Power Editor to promote your Facebook ads, though you can also use Ads Manager. In either case, you use it just like you would any other ad creation. As always, make sure you are creating targeting and ad objectives that match your desired results.
One thing that makes Canvas unique is that you can actually use a Canvas as a post to your page as well, rather than only being limited to creating it as an advertising unit. Select "Canvas" from the new post type options, and then publish to your page.
When you publish a Canvas ad or post type you will also have access to unique analytics, including how long people spent looking at the Canvas, what percentage of all the elements viewers saw, click through rate, and what percentage of time people spent on each element of the Canvas. This data can allow you to make better ads that get longer and more engagement and higher click through rates.
Have you tried Canvas ads yet? Have you seen any on your own Facebook feed that you really loved? Let us know in the comments!