Consider Facebook for your local marketing. It's one of the best ways to put your products and services in front of the right audience at the right time.
Gone are the days when printed flyers were the only tools at your disposal to put your business or brand in front of a local audience. Digital and social media marketing have empowered businesses across every industry to target local audiences easily and put their products and services in front of the right people at the right times.
Though Google might still be the go-to place for most consumers when they look for something, Facebook marketing has been catching on at a rapid pace.
Every seasoned marketer or business owner knows better than to put all their efforts solely in Google. So, you should also consider Facebook for your local marketing. After all, it's the most popular social media platform in the world with over 2.5 billion monthly active users.
So, here are some great tips on how you could optimize your Facebook Page for local searches.
1. Keep Your Page Info Updated
One of the first and foremost steps in optimizing your Facebook Page for local searches is to make sure that your business information is updated properly. Doing so helps ensure that your audience receives accurate information about your brand. (This tip might seem like a no-brainer but I've come across entirely too many businesses that have missed out on this simple step.)
If you already have a Facebook Page, click on the Edit Page Info tab on the top right of your screen to review your business information.
Make sure that your Page Description is updated and accurately represents your business, products, or services. Then select the right Categories that represent your Page.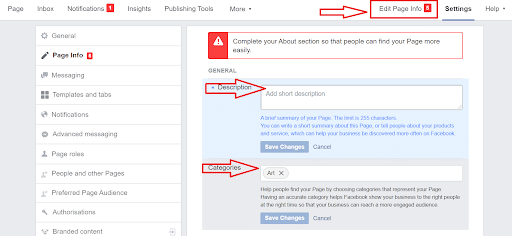 Scroll down further on the same page. Now, make sure that your phone number, address, website, and email address are correct. You should also mention your business hours and even include a link to your privacy policy.
All those steps will help to get your Page discovered by the right audience on Facebook.
2. Leverage Events and Reviews
Creating Events is another great way to optimize your Facebook Page for local searches and generate a buzz about your business. People who follow your Page would be automatically notified of any Events that you set up. The great thing about them is that they show up on searches and can help you attract more traffic.
In addition, pay close attention to the kind of reviews your Page gets.
Negative reviews can have an impact on how you show up in searches and, consequently, your reach.
Make sure that the customer experience you offer is of the highest quality. Resolve any issues as quickly as you can so as to minimize the likelihood of getting negative reviews.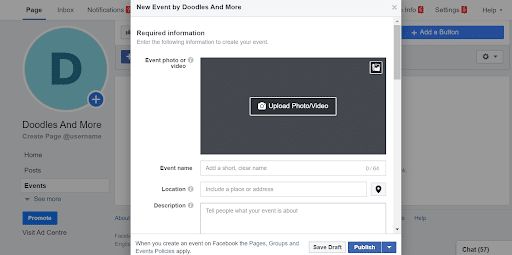 You must also remember to respond to these reviews (both positive and negative) appropriately. Doing so will make your audience feel like their opinions are welcome and valued—which will encourage more positive reviews.
Here's an example of a thoughtful reply from a local business in Singapore to a user review on their Facebook Page.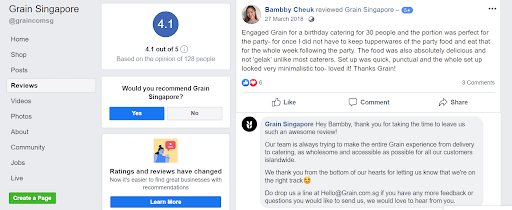 3. Use Relevant Keywords and Hashtags
When you optimize your Facebook Page to make it easily discoverable on local searches, you must keywords for your brand.
Keywords play a very important role. Select relevant keywords that your target audience is likely to search for … then use them judiciously in your posts and in your Page Description.
You can leverage tools such as Ubersuggest or Moz to find relevant keywords for your business.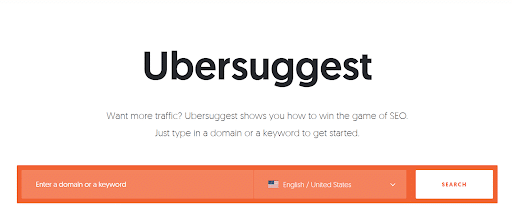 In addition, you should also use relevant hashtags in your posts that will increase the likelihood of your Page getting discovered on Facebook by the right audiences.
Here's how the Indian food delivery app Swiggy does it.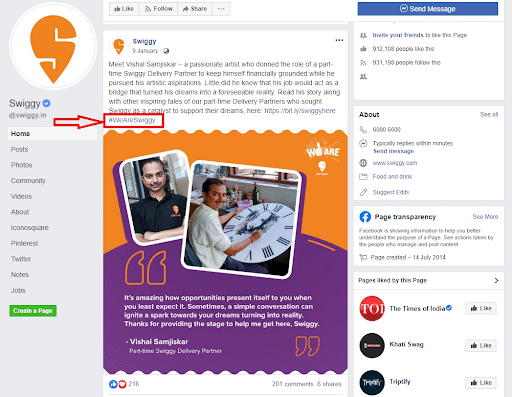 Of course, you'll need to put in quite a bit of time and effort into creating your posts, so they're engaging enough and have the right keywords and hashtags thrown in.
As you can imagine, all that can't be accomplished without proper planning and scheduling.
With Agorapulse, you can schedule your posts efficiently and even manage multiple pages very easily. You can even respond to comments on posts, ads, private messages, or reviews from a centralized hub, which makes it easier to track and manage everything.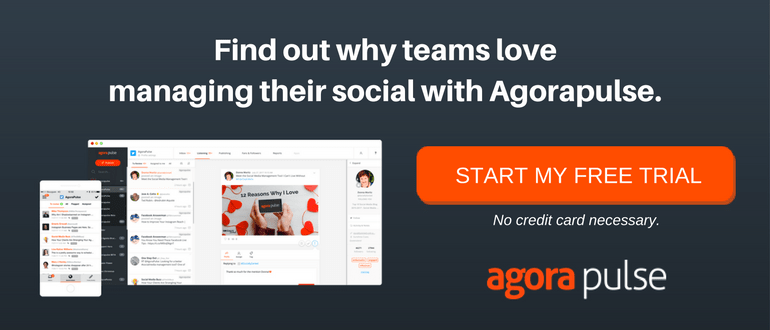 4. Get Involved in Relevant Facebook Groups
Groups are also great places to get discovered on Facebook. Sharing your posts in relevant Facebook Groups (where your target audience is likely to be found) will increase your reach and visibility.
Plus, Groups also have a search function that allows its members to find posts in it. Use the right keywords and hashtags when you share your Facebook Page posts in such Groups so as to increase your chances of getting discovered.
5. Follow and Interact with Other Local Pages
A great way to get more visibility in front of a local audience is to become a follower of other related local pages on Facebook. (Of course, make sure that they're not your competitors but have a similar target audience as yours.)
Once you've become a fan of these pages, start interacting with them by posting comments on their updates as your Facebook Page.
To do this, click on the drop-down arrow next to the Share button on a post and select your Page before you comment. This will make sure that your comment shows up with your Facebook Page as the author and not your personal profile. This is a great tip for grabbing more attention and directing some local traffic to your page.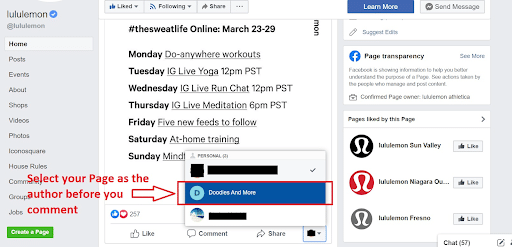 In Conclusion
Following all of the steps mentioned above won't guarantee that you see great results in a week or a month. Local search optimization takes time. It might take a few months for you to see any real results.
Patience and consistency are crucial. But if you keep doing the right things consistently, you'll definitely be reaping the benefits pretty soon.
Sign up now for a FREE demo.