Do you need a hand creating your first content strategy for your company? Want to stay on top of algorithm changes and Facebook features for your clients? This Facebook 101 guide can help you.
As the world's largest social media platform, Facebook is an essential channel for businesses, organizations, and public figures to market themselves online. For social media managers specifically, Facebook is a critical component in a well-rounded marketing toolbox.
Get started then take your skills to the next level with this guide to Facebook 101 marketing.
Facebook Page Management
So you've created a Facebook Page for your client or company. What's the next step?
Let's look at the basics of managing a Facebook Page for business.
What is Facebook Business Manager?
If you work with clients, collaborate with a social media team, or manage multiple Facebook Pages or ad accounts, Facebook Business Manager is the key to keeping everything organized.
To get started, create a Facebook Business Manager account. Then begin adding Facebook Pages to your account.
If you're a social media manager for your organization, claim the existing Page or create a new one. Request access to the existing Page if you work for clients or for an agency.
Next, add any connected Instagram accounts to Business Manager, so you can address all relevant messages and comments in one convenient place.
Finally, add, create, or request access to ad accounts, so you can advertise using your Facebook Page.
Because Business Manager is designed with collaboration in mind, this platform makes working with teams without compromising security easy.
For example, your chief marketing officer (CMO) can have complete control with a Business Manager Admin role, and other team members can have Business Manager Employee roles with either admin access to Facebook Pages or appropriate permissions, such as publishing content, managing comments, or creating ads.
How to manage your Facebook Page
After setting up Business Manager, you can start putting your Facebook Page to work.
Use these tips to manage it effectively:
Publish content. Your Page is more likely to meet the goals you've set if you share text, media, links, and Facebook Stories consistently.
Check notifications. Watch for notifications that alert you to new Page and content likes, comments, and messages so you can react quickly.
Respond to messages. Check your Facebook Inbox regularly, so you can read and respond to messages from your Facebook Pages and connected Instagram accounts.

Facebook Content Strategy
Once you've learned the basics of Facebook Page management, you'll feel like you're ready to hit the ground running.
But first, you need a strategy.
What is a Facebook content strategy?
An effective Facebook content strategy should include a healthy mix of the following elements:
Copy. No matter what type of message you want to deliver, your Facebook posts need well-written copy for everything from posts to ads to chatbots and beyond. Include calls to action (CTAs) to encourage your audience to take the next step, whether that's reading more, posting a comment, or making a purchase.
Images. To capture your audience's attention, you need images that stand out. From photos and stock images to graphics and memes, experiment to find out what types of images work best for your audience.
Videos. From how-to and behind-the-scenes videos to animations and professional productions, video is essential. In fact, videos are the most shared type of content on social media by far, and users watch over 100 hours of video on Facebook every day.
Facebook Live. Prerecorded videos can easily enhance your content strategy. But creating live broadcasts can give you a whole new edge. (Find out whether to use Facebook prerecorded or Live videos.)
Facebook Stories. Sharing content that's only available for a limited time is a smart way to engage followers and educate them about your brand.
Branded content. Partnering with other companies or creators to develop sponsored content on Facebook can give you added exposure and help you grow.
User-generated content. Who says you have to produce all the content for your organization? Consider using media produced by your audience. This user-generated content can boost awareness, engagement, and loyalty.
Tips for a successful Facebook content strategy
How can you take your Facebook content strategy from good to great? Use the tips below to develop content that resonates.
1. Set social media goals
Work with your team to establish objectives like building brand awareness, growing a loyal community, or selling products and services. Set SMART goals (specific, measurable, achievable, relevant, time-based), so you can put them into action and use them to gauge your progress.
2. Research your audience
Rather than publishing posts that you think everyone will love, create compelling content for the right people: your target audience. Use your organization's buyer persona and Facebook's Audience Insights to learn what your audience likes and how to connect with them via content.
3. Develop a content calendar
Instead of publishing posts in the moment, plot a content plan using your social media goals and marketing objectives. Give your team access to the calendar so they can map out campaigns, develop content for promotions, and create a constant flow of posts for your Page.
4. Use a style guide
As you create images and copy, always follow your organization's style guide. Taking this step ensures that your team uses the right tone, voice, and wording for each post. When you adhere to a style guide, you also create a consistent brand image that your audience can recognize and respond to readily.
5. Schedule posts
Once you've filled out your content calendar, upload your posts in bulk and schedule them for the most appropriate times. You can use Facebook Insights or third-party social media tools to determine when your audience is most active.
6. Monitor engagement
Resist the temptation to put your strategy on autopilot. Instead, check notifications, read messages, and respond to comments and questions regularly to encourage your audience to engage.
Work with your team to decide on optimal response times, and set a check-in schedule so you can meet your goal.
Facebook Live
Video can be incredibly effective on social media, but Facebook Live can take your video strategy to an entirely new level. Find out how to use it and get tips for creating your brand's best content with this tool.
What is Facebook Live?
With Facebook Live, you can broadcast live video to your audience. Rather than recording your videos in advance, you can create live content that lets you connect with your followers instantly.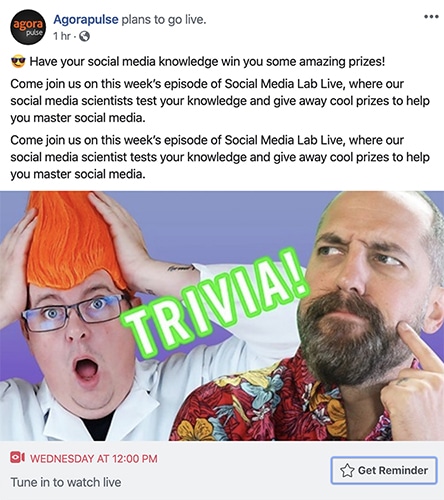 Using Facebook Live gives you an opportunity to position your brand in a more authentic way.
This tool also lets you interact with your audience in real-time, as you can answer questions, respond to comments, and respond to reactions while you're broadcasting.
Audiences have proven to love this tool, too. Facebook Live generates exponentially more engagement than standard video, which is great news for your brand.
Quick tips for creating content with Facebook Live
Whether you launch Facebook Live with a desktop computer or a mobile device, it's easy to integrate into your content strategy.
To get the most out of it, follow these best practices for Facebook Live:
Schedule your live video. You can launch a broadcast at any time. But you're more likely to attract viewers when you schedule your video in advance. Schedule it up to one week ahead of time, and write a description that captures your audience's attention.
Notify your followers. Remind your followers to press the notification button on your Live post. They'll receive reminders about your broadcast so they'll be more likely to tune in when you go live.
Write a script. Prepare for your Facebook Live the same way you would for any video you publish. Create a rough outline or write a script in advance. Planning ahead helps prevent you from forgetting your objectives and keeps viewers engaged.
Interact with your audience. Treat Facebook Live broadcasts like two-way streets. Greet viewers by name, respond to comments aloud, encourage question-and-answer sessions, and shape your commentary based on real-time feedback.
Team up with a partner. A live broadcast is an ideal place to invite someone else along to share expertise or provide additional insights. Choose Facebook's Live With an option, and you can invite another user to share the screen and join your Live video.
Share your content. After the broadcast, your Live video will continue to be available on your Facebook Page. To get additional value from your efforts, reshare, or repurpose the video afterward.
To see some examples of Facebook Lives, you can watch our Social Media Live and/or Social Pulse Weekly shows.
Facebook Stories
Adding Facebook Stories to your content mix gives your brand an opportunity to engage with your audience in an entirely new way.
So, what are you waiting for? Here's what you need to know to get started with Facebook Stories.
What are Facebook Stories?
Facebook Stories are multimedia slideshows that can include videos, images, links, text, and emojis. They're live for 24 hours, and then they disappear.
Although their short lifespan might seem like a downside, this limited-time aspect can actually encourage Facebook users to click and engage. Facebook positions Stories at the top of and throughout the newsfeed, so users can find and consume them easily.
As of early 2019, Facebook Stories had 500 million daily users, making them an incredibly popular feature.
Quick tips for using Facebook Stories
You can use Facebook Stories to boost brand awareness, give followers behind-the-scenes content, and connect with your community.
To make Facebook Stories work for your brand, follow these simple tips.
Use video. With Facebook Stories, you can record short videos at the moment or upload prerecorded content. Switch over to selfie mode to add commentary and a personal touch to your Stories.
Get creative. Why share bland Stories when it's so easy to make them engaging and interactive? Take advantage of the many built-in creative options, from adding locations and tags to inserting polls and stickers.
Add a CTA. Prompt your audience to take action after viewing your Facebook Stories. Add a CTA button and a link to encourage followers to learn more, read a post, or make a purchase.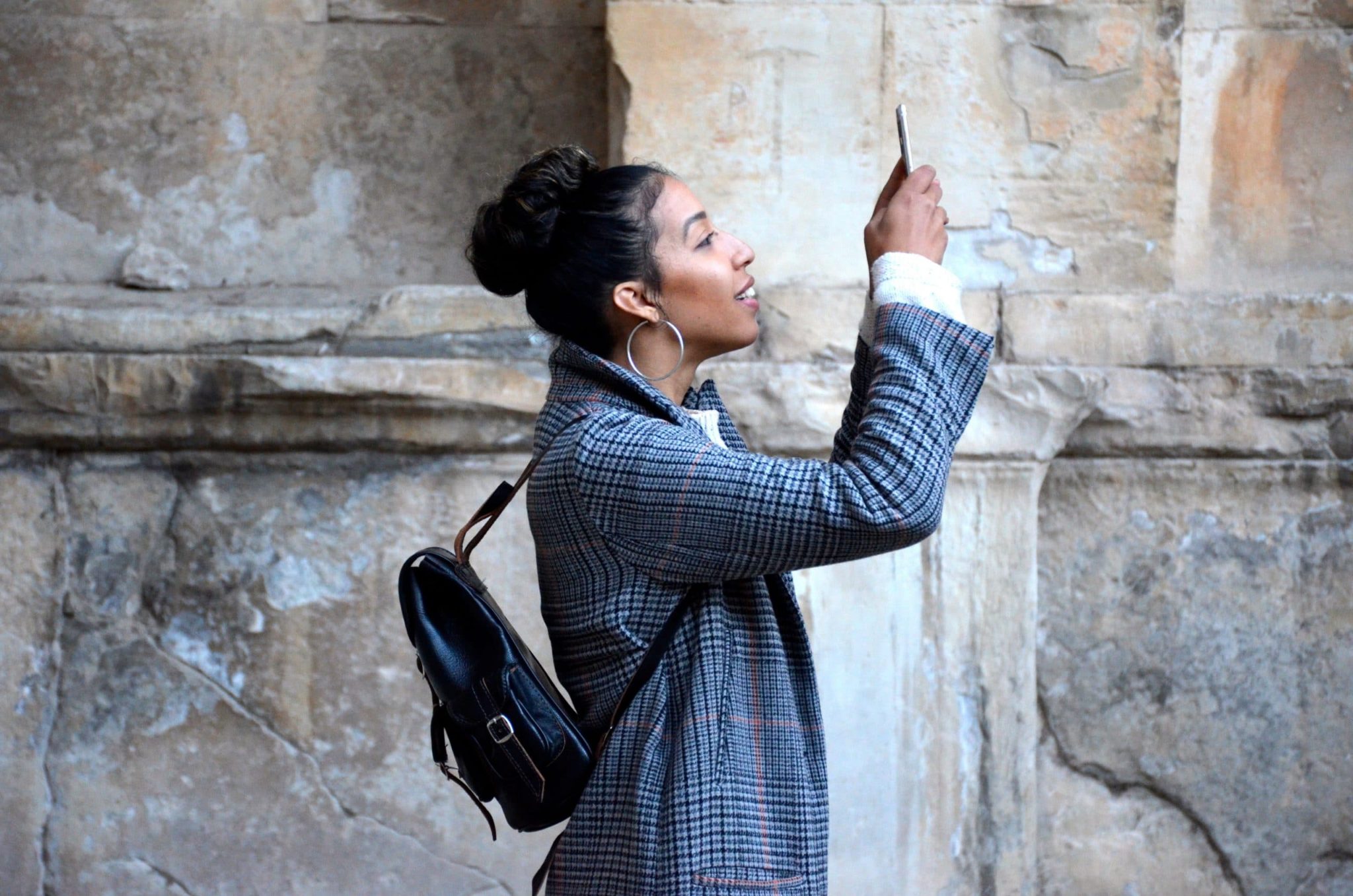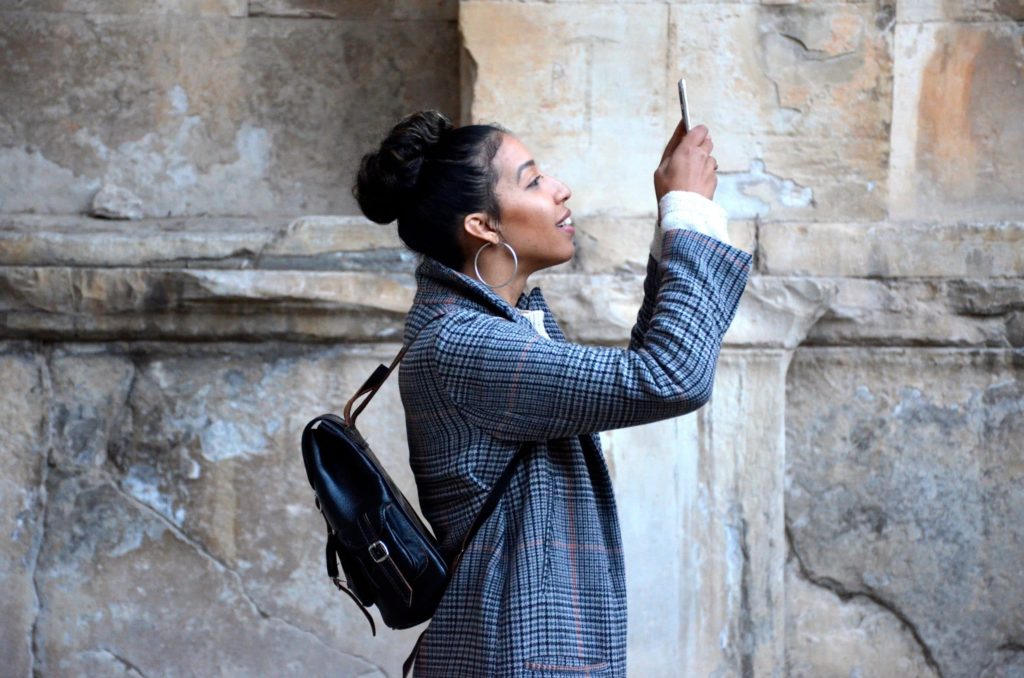 Facebook Branded Content
If your organization or clients partner with influencers or other brands to produce sponsored posts, you need to incorporate branded content into your strategy.
Here's a quick guide to get you up and running.
What is branded content?
Also known as sponsored or paid content, branded content includes media and posts that influencers and partners produce in exchange for payment or other items of value.
On Facebook, branded content can include a post with an image and a caption, a link, a slideshow, a photo carousel, a Live broadcast, or even a simple text post.
No matter what format you choose, branded content has a paid partnership logo near the top of each post to make the terms of the relationship clear to audiences.
Whether you're a sponsor or a creator, you can use the Brand Collabs Manager platform to review published posts or approve draft posts. You can also access such insights as reach, engagement, and even negative feedback, so you can monitor the impact of each piece of branded content.
When to publish branded content
If your organization pays influencers or third parties to promote content or if it provides creators with free products in exchange for promotional posts, then you should use the branded content tag when sharing this material on Facebook.
You should also use branded content if you have business partners that advertise, sponsor, or market your organization's products.
To get started with branded content, apply to get access to the tool through Facebook Business Manager.
Once you're approved, you can use the Brand Collabs Manager to tag branded content and share metrics with partners.
Facebook Algorithm
Understanding the way Facebook orders and serves content to users is essential for maximizing your social media marketing efforts.
Here's what you need to know about the Facebook algorithm.
How does the Facebook Algorithm work?
Like every social media platform, Facebook updates its algorithm routinely, often without warning.
As of late 2019, Facebook uses the following ranking signals when determining what content to surface for users:
Comments. Facebook considers comments to be active interactions. Its algorithm favors them over more passive engagement, such as likes.
Reactions. Facebook considers reactions like love, haha, wow, sad, and angry to be more active than likes, so its algorithm prioritizes content with more creative reactions.
Replies to comments. Because replies to comments indicate a conversation, the Facebook algorithm also prioritizes content with comment threads.
In addition to these primary ranking signals, the Facebook algorithm also considers engagement on shared content, the average amount of time users spend engaging with content and the timing of posts.
Together, those factors determine whether the content your Page posts will appear in users' news feeds.
How to make the Facebook Algorithm work for your brand
To give your brand the exposure it deserves, make the Facebook algorithm work in your favor.
Here's how:
Time it right. Publish posts when your followers are most active. Dig into Facebook Insights or third-party metrics to identify the best times. Schedule posts in advance, so you don't miss the optimal time.
Publish videos. On Facebook, video generates more engagement than any other type of media. To stay at the top of your followers' newsfeeds, publish prerecorded videos and Facebook Lives regularly.
Start conversations. The Facebook algorithm rewards conversations, so encourage discussions every time you post. Ask interesting questions or use CTAs that invite followers to leave replies.
Advertise on Facebook. Combining your organic strategy with a paid ad strategy can help you beat the algorithm and reach your social media marketing goals. Use Facebook Ads to launch your campaign.
Facebook Insights
To keep track of your progress and ensure that you meet your Facebook marketing goals, you need accurate analytics. Facebook Insights can help.
What are Facebook Insights?
Facebook Insights is the social media platform's built-in analytics portal. To access them, navigate to the Insights tab in Business Manager. View surface-level data, such as Page likes and reach or download in-depth data, such as Page like sources, post engagement, link clicks, video views, impressions, and much more.
How to use Facebook Insights
Facebook Insights can deliver an impressive amount of information when used correctly. Test out the following tactics:
Monitor metrics. Use Facebook Insights to check whether you've met your social media marketing goals. Match metrics with the SMART goals you set to assess if you're on track.
Create reports. On their own, these numbers might not say much. But when you add them to a social media report and write your takeaways, they can inform your team, your clients, or your stakeholders about your Facebook Page performance.
Measure ROI. Use Facebook Insights to measure your return on investment (ROI) and prove your worth. Work with your team to assign values to click-throughs, Page likes, and other metrics, and then calculate your total contribution.
Guide your strategy. As you monitor metrics and reflect on your ROI, you'll have an opportunity to identify areas that need improvement. Use Facebook Insights and your team's marketing savvy to modify and evolve your Facebook strategy.
Compare your results. Facebook Insights helps you see how your Page measures up against the competition. Add your closest competitors to the list of Pages to watch so you can compare likes, number of posts, and engagement each week.
Facebook Advertising
To supplement your organic strategy, consider incorporating paid advertising on Facebook.
Here's what you need to get started with Facebook ads.
How does it work?
First, set up your Ads Manager account and link it to your Business Manager account.
After completing the setup and adding a method of payment, you can start advertising using the following elements:
Campaigns. Facebook ad campaigns control the campaign budget and the advertising objective. Choose from several objectives that target users at the awareness, consideration, or conversion stage of the sales cycle.
Ad Sets. Each ad set determines the time frame, schedule, and placement for your ads so you can choose where, when, and on what devices your ads appear. You can also set up audience targeting, which allows you to reach users with specific ages, genders, locations, and detailed demographics and preferences.
Ads. The ad itself includes copy, a creative element like an image or video, and a CTA. Take your pick from formats, such as single images and videos or slideshows that create movement, multi-image carousels complete with pricing, or collections that allow users to browse your company's products. (Read about dynamic Ads to learn more.)
Six tips for creating effective Facebook Ads
To get the results you want from your ads, keep a few best practices in mind.
Follow these tips for creating successful Facebook ads:
Choose eye-catching creative elements
The creative component of your ad is most likely to capture attention first, so make sure it does its job. Experiment with graphics, photos, or videos to see what works, but always follow Facebook's size and ratio guidelines to ensure your creatives look their best.
Write compelling copy
Capture your audience's attention within the first few words, or they're likely to scroll past your ad. Draw in your audience with a clever hook, by telling a short story, or by inspiring emotion with your copy.
Use effective CTAs
Don't leave your audience hanging. Include CTAs with action-packed phrases that prompt Facebook users to buy, click, sign up, or accomplish other tasks.
Select appropriate audiences
If you don't select the right audience for your ads, you won't generate the results you want. Take advantage of Facebook's many audience targeting options to find your ideal buyer or create multiple segments to test what works.
Also, consider whether your audience is so diverse that its members speak multiple primary languages. If so, you'll have to consider translation options for your Facebook content.
Set up a Facebook Pixel
You can get even more out of your Facebook ads by setting up a Pixel. After installing this snippet of code on your website, you can track conversions and sales, remarket to website visitors, and create lookalike audiences.
Test and modify
Facebook ads allow you to test, pause, modify, or stop at any time. Check ad analytics regularly to assess performance.
If your ads aren't generating the results you expect or if they have low quality, engagement rate, or conversion rate rankings, pause and make modifications to improve your results.
How to measure ad campaign results
Like Business Manager, Ads Manager provides analytics to help you gauge your performance.
As you track the results of each campaign, be sure to follow the right metrics.
For example, if you're running a brand awareness campaign, tracking the estimated ad recall lift rate helps you assess whether you're meeting your goal.
Ads Manager provides several default layouts, but you can create your own to track the metrics that matter to your team. Export and share Facebook ads reports to keep your team up to date on performance throughout campaigns.
You can also analyze the performance of your Facebook Ad accounts and campaigns without feeling overwhelmed by using the free AdsReport tool by Agorapulse.
Facebook Groups
A Facebook group is a group for certain people (its members) to share information with each other. Facebook Groups can be formed to be exclusive to your brand and establish tight-knit communities centered on it.
You can create a Facebook Group for your brand to …
Share brand information
Get customer feedback
Provide education
Offer support
Much, much more
You can also benefit from little-known but incredibly valuable Facebook Group features for mentorship, learning modules, and establishing ground rules.
How to create a Group
Choose a topic of interest.
Brand your group. (Think color, name, logo, etc.)
Add your business name to the group name.
Link the group to your Facebook Page and post as a page.
Invite people to your Page.
Manage your admin settings.
Moderate comments. (And determine what to do with any negative comments.)
Craft more engaging Facebook content …
If you need more specific details in setting up your Facebook Group, check out these tips for creating a Facebook Group and keeping it alive and well.
Quick tips for running a Facebook Group
Actively manage your group. Don't just create it and expect it to run itself. You need to cultivate relationships, foster conversations, and also continue reaching out to potential group members.
Schedule content for your group. Why schedule content? So you don't forget to post it! In all the Facebook-heavy responsibilities you have, posting to a Facebook Group might slip in priorities. To avoid stagnation, keep content fresh by scheduling it regularly.
Have a rhythm to your posts when possible. Maybe have a specific day for brand info, another for a poll, etc.
Welcome new members. No one likes feeling left out. Make sure to welcome and even introduce, when possible, new members to the Facebook group. But make sure no one is ignored when they join.
Want to dig deeper into managing your Facebook Group? Then steal these Facebook Group management tips from the social media experts.
Related Post: How to Delete a Facebook Group
In Conclusion
Now that you know the basics of Facebook marketing, you're ready to jump right in. Keep this guide handy to review best practices and get helpful tips as you develop a successful marketing strategy for your Facebook Page.
Related Posts:
5 Proven Ideas to Get More Engagement on Facebook
Facebook Event Marketing: 5 Tips for Your Conference
Facebook Business Manager: a lifesaver or a headache?
The Ultimate Guide to Facebook Graph Search for your Business
Is it Dangerous to Repost Evergreen Content on Facebook?
A Foolproof Way to Merge Two Facebook Pages
Don't Forget These 3 Things in Your Client's Facebook Audit
How to Stay on Top of Facebook Ad Comments
How to Attract More People to Your Facebook Group
Get started on saving time and energy on your own social media management! Check out our free trial of Agorapulse to help you schedule, track, and measure all your social media efforts.