Need to generate more leads for your clients or your own business? (Who doesn't?) We'll walk you through the process and help you to grab more leads and nab those sales!
How many followers do you have on Twitter? What if you could turn every single one of those followers into a sale?
Interested?
Before we dive straight in, let's begin with a few basics…
To know how to generate leads for your business, we first need to establish what a lead is and why they're such important things to generate.
So here goes.
Basics of Lead Generation
What exactly is a lead?
"A lead is any person who indicates interest in a company's product or service in some way, shape, or form," according to Hubspot.
For example, have you signed up for a free trial at Agorapulse yet?
Another example: If you live, breathe, and work in the world of social media, then I'd highly recommend that you sign up for the Agorapulse newsletter.
If you have, you have entered your email address, clicked ''sign me up," and started to receive a juicy, monthly newsletter filled with "the hottest posts and latest social media news," right?
You're now a lead!
By giving Agorapulse your email address, you've expressed an interest in them and their content. Doing so then gives Agorapulse the go-ahead to send you content they know you'll love and the opportunity to help you manage your social media platforms.
Instead of trawling through blog after blog after blog, trying to find the best, most interesting social articles, you are having the best delivered straight to your (inbox) door.
And, rather than Agorapulse blindly working on content, unsure if anyone will even read it let alone benefit from it, they know they're writing for you: an engaged and interested audience.
It's a win-win for both parties.
But, not all leads are created equal …
Three Key Types of Leads
Some leads are seen as more valuable or "warmer" than others. The warmer a lead is, the more open they are to you and your product and the easier they are to sell to.
The temperature of a lead is dependent on where they are on their journey as a customer and what you offer them at each stage of their customer journey.
Awareness stage leads
People in the awareness stage of their customer journey don't know much, if anything at all, about you. They're unsure of who you are and what you can offer them, but they're intrigued and want to find out more.
They might express their interest in you by subscribing to your blog or following you on social.
These leads are more commonly known as Marketing Qualified Leads (MQLs).
MQLs have engaged with your brand but from a safe distance. They're not yet ready to receive a sales call or sign up for a free trial and as a lead, they're considered to be lukewarm.
Interest stage leads
People in the interest stage of their customer journey are more than just aware of your brand, they're actively interested in your brand.
They want to know the specifics:
"Exactly how will your product benefit me?"
"What can this product do specifically, to help me achieve my goal?"
"Precisely how will it solve my problem?"
They may express their interest in you by submitting a question or engaging in live chat.
These leads are known as Sales Qualified Leads (SQLs).
They're sending out strong buying signals and they're openly expressing a desire to potentially become a paid customer of yours. These leads are definitely warmer.
Decision stage leads
These people are ready to make a purchase decision but are still considering their options. They're not 100% sure if you're the one for them yet.
They may express their interest in you by starting a free trial or submitting commitment queries around pricing plans and paid-for features.
These leads are often called Product Qualified Leads (PQLs).
They're indicating that they're interested in buying your products or services, usually because they've tried a sample of your product or have tried it for a short period of time.
PQLs are your money-makers! They are your red-hot leads.
Although each type of lead may vary in ''value,'' all leads are equally essential to the success of a business.
Let me tell you why…
Why do leads matter?
Leads lead to sales. I can't put it any simpler. Leads are people who are INTERESTED in you, your brand, and what you're offering.
If nurtured properly, you can turn any lead into a sale.
Example of a lead
Say for example someone signs up to your blog and starts following you on Twitter.
If you provide the person with exceptional content that speaks to their pain points, acknowledges their desires, and subtly explains why they need your product, they're going to want to know more.
So, that might encourage them to do a bit of digging on your website and submit a couple of questions about your product via live chat.
If those questions are handled in the right way, it's going to sway their decision in your favor. So much so, that they may decide to try you out for size by signing up for a free trial.
If that free trial knocks their socks off, they're going to become a paying customer.
And that's why all leads matter.
But how do you generate them?
How to Generate Leads
Lead generation is huge. There are so many different ways to generate leads for the awareness, interest, and decision stages of a person's customer journey.
Let's look at a few of them:
How to generate MQL leads
Create compelling blog posts, videos, and podcasts and share them widely.
Publish downloadable gated content like ebooks and whitepapers.
Produce a newsletter and encourage people to subscribe to it.
Step-up your social media game and always provide links back to your website (which we'll go through in the next section).
How to generate SQL leads
Incorporate live chat into your website.
Provide an accessible contact us or questionnaire form.
Run Q&A webinars and product demos.
How to generate PQL leads
Give people a free trial of your product.
Provide product discounts or offers.
But, if you're reading this, you're not just any old business.
You're most likely a social media agency or you have a social media-oriented business or focus.
So how do you, specifically, get more leads using social media?
How to Generate Leads Through Social Media
"Shopify recently analyzed data from 37 million social media visits that led to 529,000 orders, and uncovered some interesting data points," according to Retail Dive.
When you consider that over half the population uses social media and that the average person spends over 2 hours on social platforms every day, it should come as no surprise that social media is a goldmine in regards to MQL lead generation.
But generating leads through social media can be expensive and fruitless if you don't know what you're doing.
So, let's look at three of the biggest social platforms and establish how you can use them to drum up leads.
How to generate leads via Facebook
Research shows that Facebook is the best site for social media lead generation. This is obvious when you think that over 1.69 billion people use Facebook.
The do's & don'ts of Facebook lead generation
Do put all your efforts into creating clickable content
The days of simply posting a link to your latest blog post are over.
To stand any chance of generating leads through Facebook, you need to go above and beyond, and then even further.
Keep posts short, sharp, well-linked, and fewer than 70 characters.
Include bold images, bright colors, enticing CTAs, and daring questions or empathetic statements.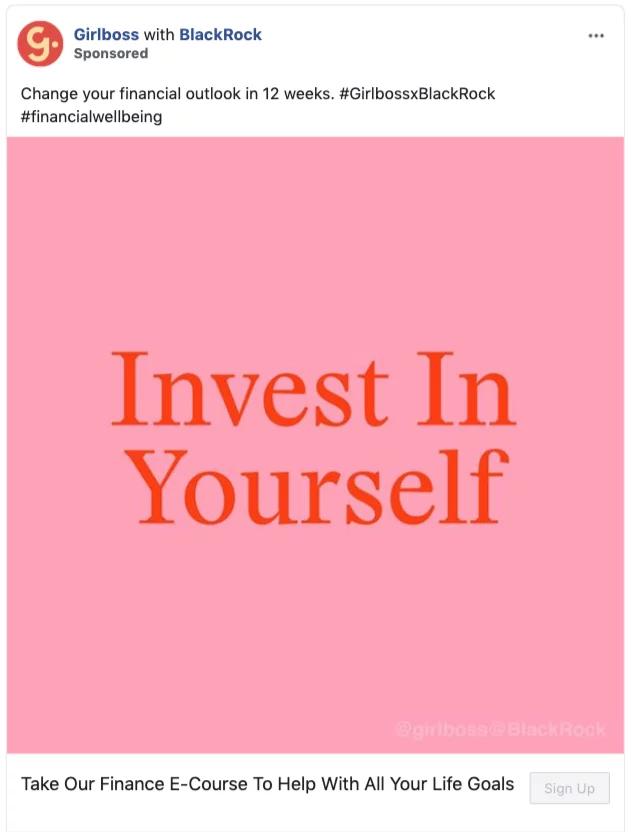 Do think outside of the box
Images and engaging questions definitely encourage click-throughs but think laterally when posting. Dare to be different! Push the boundaries a little.
For example, Live videos, ''behind the scenes," and "embarrassing moments" always generate plenty of click-throughs.
Don't write-off paid lead ads
Not only will paying Facebook for micro-targeted ads help you cut through the competition and reach more people but, with their weekly performance reports, they'll also tell you exactly what's working and what's not.
So, instead of spending money flailing around in the dark creating organic content that doesn't work, you'll be spending money posting content that generates leads.
The payoff is real.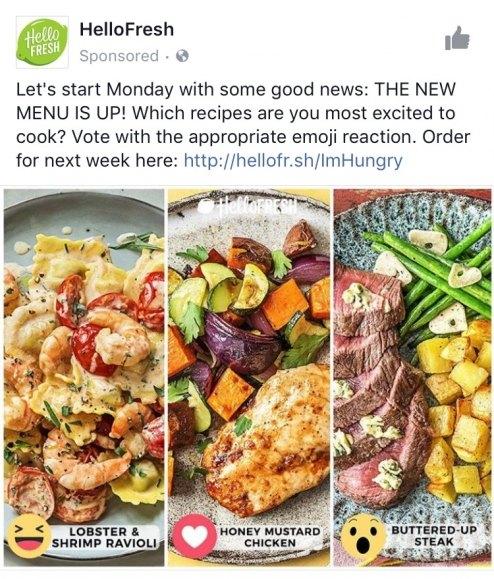 (You can also use the free AdsReport from Agorapulse to analyze the performance of your Facebook ads, without the confusing interface of Facebook's native tool.)
Don't ignore your Facebook homepage
Treat your Facebook homepage page like a website homepage. Make sure it's bold, free from clutter, and includes a compelling CTA.
Your homepage is like a shop window into your business, so make sure you keep it clean, eye-catching, and enticing!
And don't forget to keep it updated with new features, offers, photos, and videos.
How to generate leads via LinkedIn
"LinkedIn is where 80% of B2B leads are generated on social media," according to Forbes.
What's more, LinkedIn tends to be where the big decision-makers and CEOs spend their spare time reading insightful, industry-led articles and discovering new tools, products, and approaches. In fact, you could be connecting with a whopping 61 million senior-level influencers and 40 million decision-makers if you use LinkedIn as part of your lead generation strategy.
Think about it: If you could turn a couple of powerful executives into red hot leads, you could probably retire, right?!
The do's & don'ts of LinkedIn lead generation
Do ask thought-provoking questions!
LinkedIn loves a conversation.
The more people commenting on your post, the more it will get shared and seen by others.
So, ask (industry-related) daring questions, ask for people's opinions, and ask for advice.
Make it controversial (within reason, without being inflammatory) or thought-provoking so people feel like they need to chip in with their two pennies worth.
Do give back
People use LinkedIn to find out things, so:
Upload guides.
Give actionable insights.
Offer training webinars.
Post useful tips, tricks, and hacks.
Offer something valuable and you'll see an increase in engagement with your brand and also with your LinkedIn network.
You'll become known as the expert.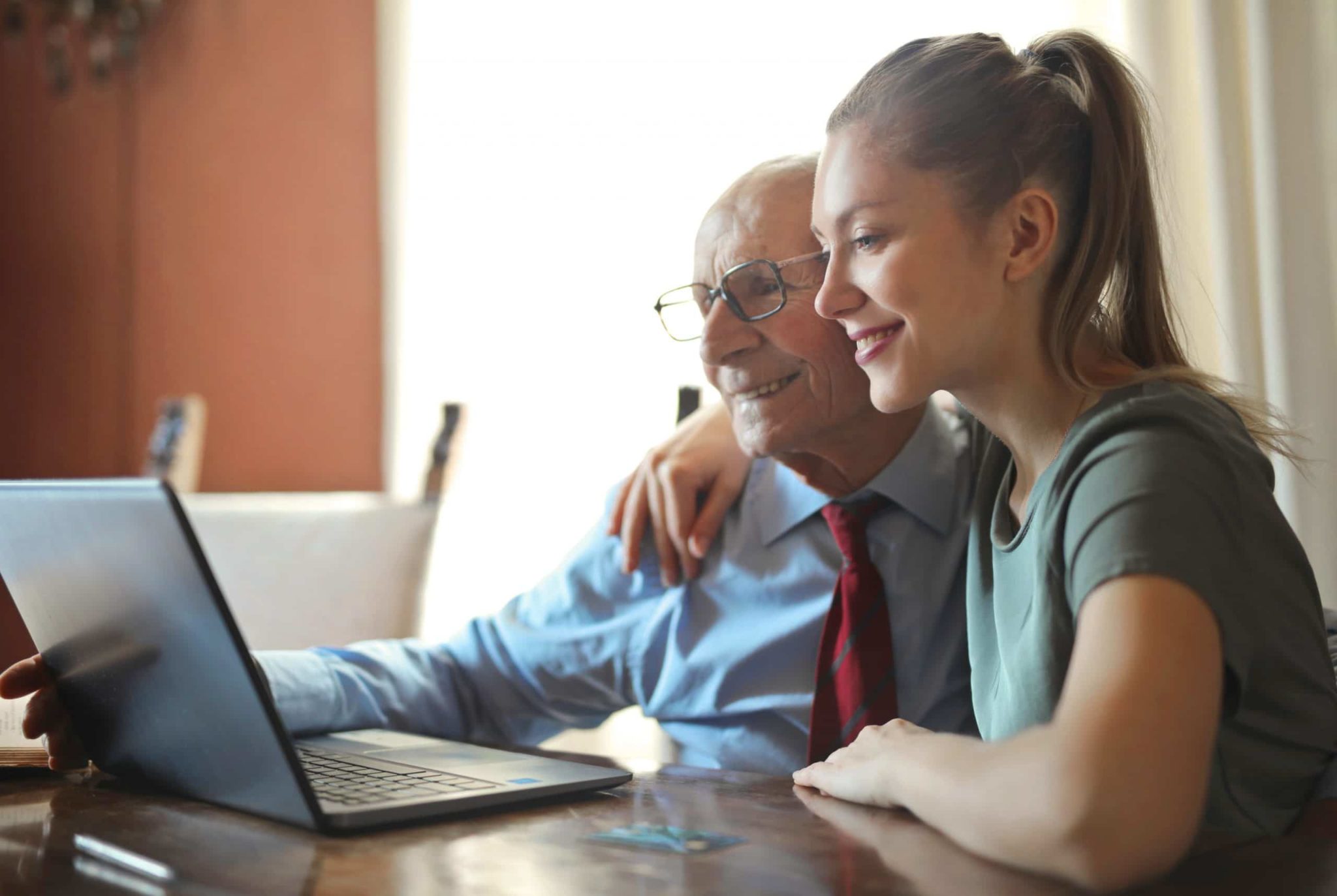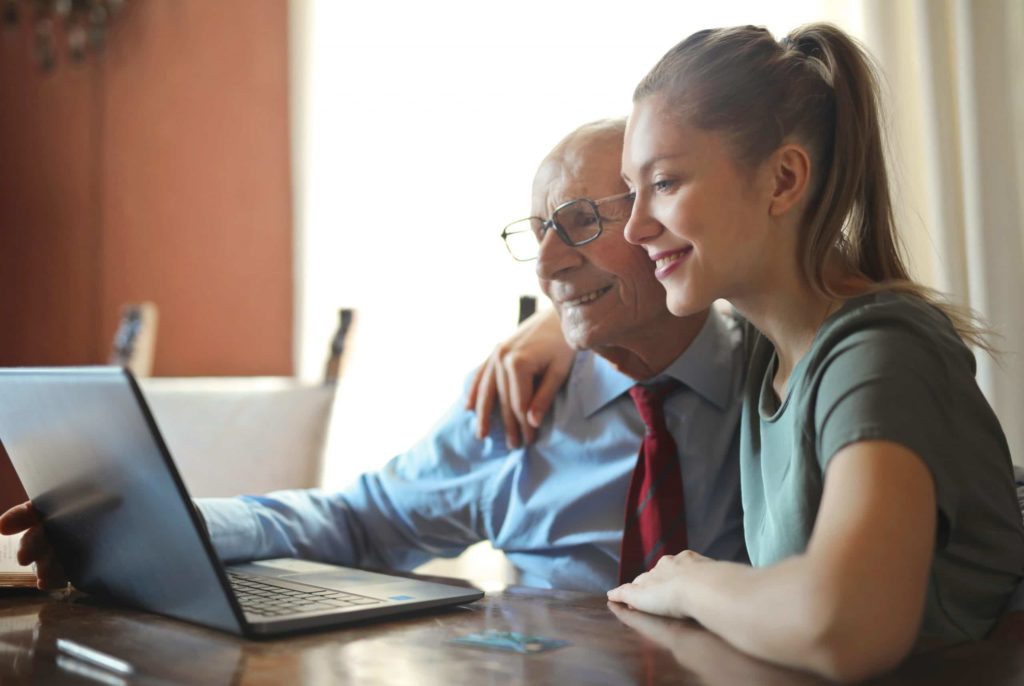 Don't leave it too long between posts
If you post daily you'll stay on people's home feeds and remain at the forefront of their minds.
Before you have a meltdown, you don't need to post fresh, new content every day.
Repurpose content you've used on other social platforms, link to existing blog posts or resources, direct people to the latest newsletter, or just write a quick industry news summary.
Use Agorapulse to help post all the social content, so you don't miss too many days (if any) between posts.
Don't dilute your credibility by spamming people
Before you post anything on LinkedIn, click on Post Options and select who you want to send the post to by location, job, or industry.
Target the right people with the right content, and you'll keep your reputation intact.
How to generate leads via Twitter
Despite what people say about "declining figures," 353 million people use Twitter, and that number is expected to increase by 2.4% in 2021.
And, when you consider that 69% of people have bought something as a result of a tweet, Twitter is definitely a hot-bed for leads.
The do's & don'ts of Twitter lead generation
Do use a business Twitter account, not your own personal one
You'll appear more credible, you won't confuse your audience, and you'll establish a stronger brand.
Do spend time on your bio
It's the first thing a potential customer will see when they check you out on Twitter.
Check out these tips for optimizing your Twitter profile right away.
Link to your best content, include a landing page CTA (eg. check out this offer, and add hashtags that are related to your product or brand.
Speaking of hashtags …
Do create trending hashtags
A whopping 350,000 tweets are sent every minute. How on earth can you stand-out in that massive crowd?!
By getting your hashtags right.
Make sure you know which hashtags are trending in your niche and create hashtags that:
Convey what you and your brand are about
Allow you to be found easily.
To demonstrate how powerful hashtags can be, remember #ShareYourEars? A campaign run by Disney to raise money for the Disney Make-A-Wish Foundation?
Every time someone wore Mickey Mouse ears, and shared their picture on Twitter with the hashtag #ShareYourEars, Disney donated $5 to the Make-A-Wish Foundation. They raised over $1 million during that campaign.
Do host a Tweet chat
Going live is a great way to interact with and engage your followers.
Answer questions, gather feedback, position yourself as an expert, generate brand awareness, and direct people to other content like your blog posts or landing pages.
Don't tweet randomly
Only post when you know it will get seen—when you can be sure that your audience will be online.
There are all sorts of recommendations about when 'the best tweet time' is. Some claim that people are 181% more likely to use Twitter when commuting, so you should tweet around 9 am or between 5 pm – 6 pm on weekdays.
Others say that the 11 am to 1 pm window is best. Tuesdays and Wednesdays seem to have the highest CTR compared to other days, and weekends are obviously the best for B2C customers.
Use these suggestions as a guide, experiment, and find your own best tweet slots.
Don't post promos all the time
If everything you ever tweet is promoting your brand or product, you will quickly put your audience to sleep.
Mix your stream up, so 30% is links to your blog content, 60% is content that others have created (but is still relevant to your audience and product, and therefore worth sharing), and 10% is promotional content.
All these do's and don't will help you to create awareness and interest in your brand which will therefore generate leads, but is that it? Is that all you need to know?
Four Final Tips on Lead Generation
While each social platform has its own quirks and ways of generating leads, there are some general guidelines that will help you stay on track with your lead generation.
1. Understand who your audience is
Going into lead generation without an understanding of who your audience is an expensive waste of time.
For example, if your target audience prefers to use Twitter instead of Facebook, but you launch an incredibly expensive Facebook ad lead generation campaign, how many leads do you reckon you'd get?
Create a customer profile to a) get your messaging spot-on, b) pinpoint which platforms your potential customers like to use, and c) establish how they tend to use these platforms (ie. for personal browsing, for work, etc.) and when.
Create world-class content
Or at least make sure it's better than your competitors.
We've covered the importance of creating clickable content throughout this post, but it's worth saying again. The more robust and high quality your content is, the easier it will be to generate leads from it.
But I'm not only talking about creating engaging, outside-the-box, highly-visual content.
I'm also talking about creating:
Polls
Surveys
Case studies
Interviews
Ebooks
Whitepapers
Use tip #1 to discover what your audience wants to see and then create it for them.
What are they currently reading? What do they engage with the most? What are your competitors producing?
Those are all good starting points for planning, creating, and publishing world-class content.
3. Use social listening tools
Social listening is often overlooked in lead generation. It's usually used for reputation management to establish what people are saying or thinking about your business.
But it's an incredibly useful tool to generate leads.
If someone is talking about your brand, mentioning your product, or asking questions about the industry or your competitors, they're interested in you. So get in there and start a conversation.
Direct them to your blog, answer their questions, and offer advice. It's a perfect opportunity to talk to an interested person (i.e., a lead).
Use Agorapulse's monitoring feature to listen in on important conversations in your industry, about your brand, about your competitors, and more.
4. Throw it against the wall to see what sticks
Your audience might prefer Twitter to Facebook, but LinkedIn might generate more leads.
Experiment and regularly review your lead generation campaigns and your content promotion strategies to see what's working and what isn't.
If it's broken, fix it.
Plan your campaigns around the channels that drive the most leads.
In Conclusion
Social media is the perfect way to attract, engage, and start conversations with potential customers, help them through their customer journey, and turn them from luke-warm MQLs into red-hot PQLs.
Get started on saving time and energy on your own social media management! Check out our free trial of Agorapulse to help you schedule, track, and measure all your social media efforts.