Are you ready to try Instagram for your business? Instagram could very well be the platform of your marketing dreams.
But running to it blindly could be a mistake. Use these following questions to figure out if Instagram is a good fit for your business.
Is your marketplace mobile? (Instagram is.)
First, you'll need to understand the most important factor that differentiates Instagram from Facebook, Twitter, and Pinterest. Unlike its social media brethren, all of Instagram's 500 million users access the network on their mobile devices.
So let's think about mobile devices. They travel with users who are on the go. And these users tend to be younger than your Facebook fans who check their news feeds on their work computers. According to a recent GlobalWebIndex study, over seventy-five percent of Instagram users are under the age of 34.
Does your ideal customer fall into this category?
Related Post: Instagram 101
Does your marketplace want your business on Instagram?
Once you've determined that your marketplace is most likely on Instagram, take a moment to assess if your customers engage with brands like yours on this social channel.
According to GrowEpic's research on the top industries on Instagram, health and beauty, food and drink, and retail do exceptionally well on this platform. Through sharing photos and short videos, brands here are able to share celebrity news and "live better" tips for those who seek this type of bite-sized, on-the-go information.
Is your business miles away from these industries? If you are able to share compelling images, you still might benefit from putting your business on Instagram. Take NASA for example. Its striking imagery of space clearly resonates with its 14.1 million followers. This image of liftoff garnered over 435,000 likes.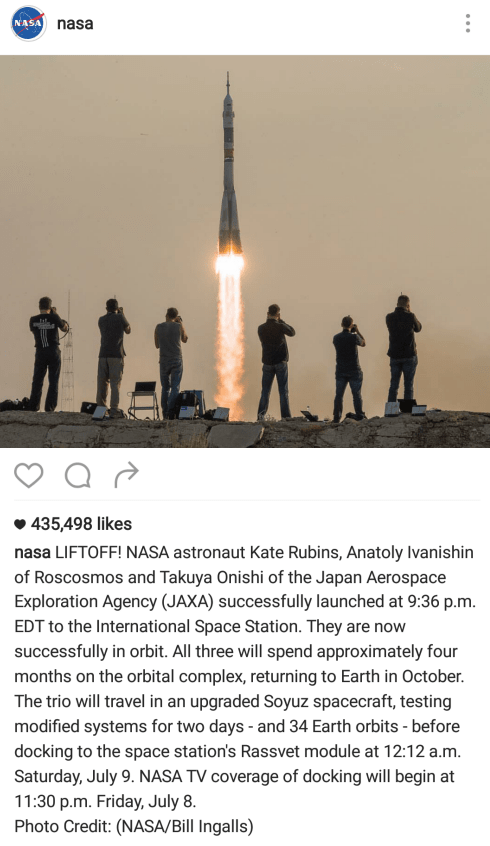 Can you implement best practices on Instagram?
Many businesses on Instagram call the platform "the king of engagement." These businesses don't see amazing results by chance; they take the time to consider the mobile Instagram user. You should do the same. Here are just a few ways for you to get better engagement on Instagram.
[Tweet "Winning businesses on Instagram remember that their users are on mobile devices."]
Use simple images. Instagram isn't The Louvre. Mobile users don't have the time or inclination to step back and absorb what they're seeing. So post images that are easy to understand (and thus get a reaction to).
Promote engagement. If you're able to catch your followers' attention with images, take it to the next level. Ask them to engage with your posts. Asking for comments taps into your followers' creativity, provides you with market feedback, and makes those comments numbers rise.
Take a look at how The Howard Stern Show's ask raised their comment numbers. (Don't worry: the posts are totally safe for work.)
The show posted a photo of guest Steve Wilkos (of The Jerry Springer Show) and show regular Ronnie the Limo Driver with a somewhat standard description.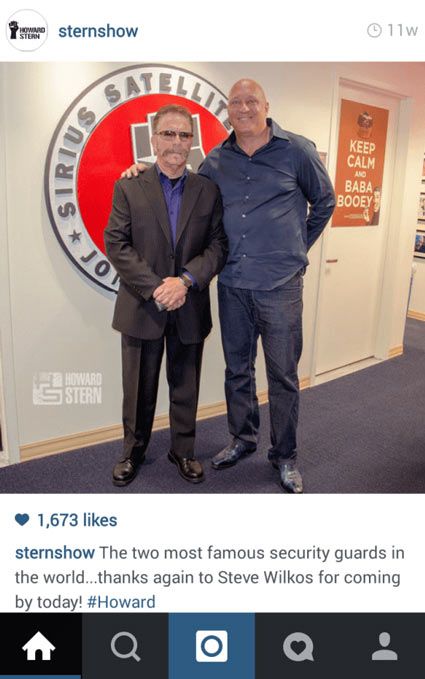 It received 1,673 likes and 76 comments.
Later in the day, the Stern Show posted the same photo but modified the description. This time, it asked its followers to caption the photo for a chance to be featured on howardstern.com.
The comments more than quadrupled to 371. It also remains one of the most commented-on photos of Stern's celebrity guests on Instagram.
Post on a consistent basis. Posts asking for comments should be part of a larger mix of images shared regularly with followers. According to one study of luxury (or "prestige") brands, businesses on Instagram posted six times per week on average.
Don't expect major Web traffic. When studies speak of high engagement on Instagram, they are speaking primarily about likes and comments — not clickthroughs. That's because a business on Instagram cannot include a clickable (or tappable) link in its posts. The bio is the only place that a business can use to direct followers to a Website or mobile promotion with the touch of a finger.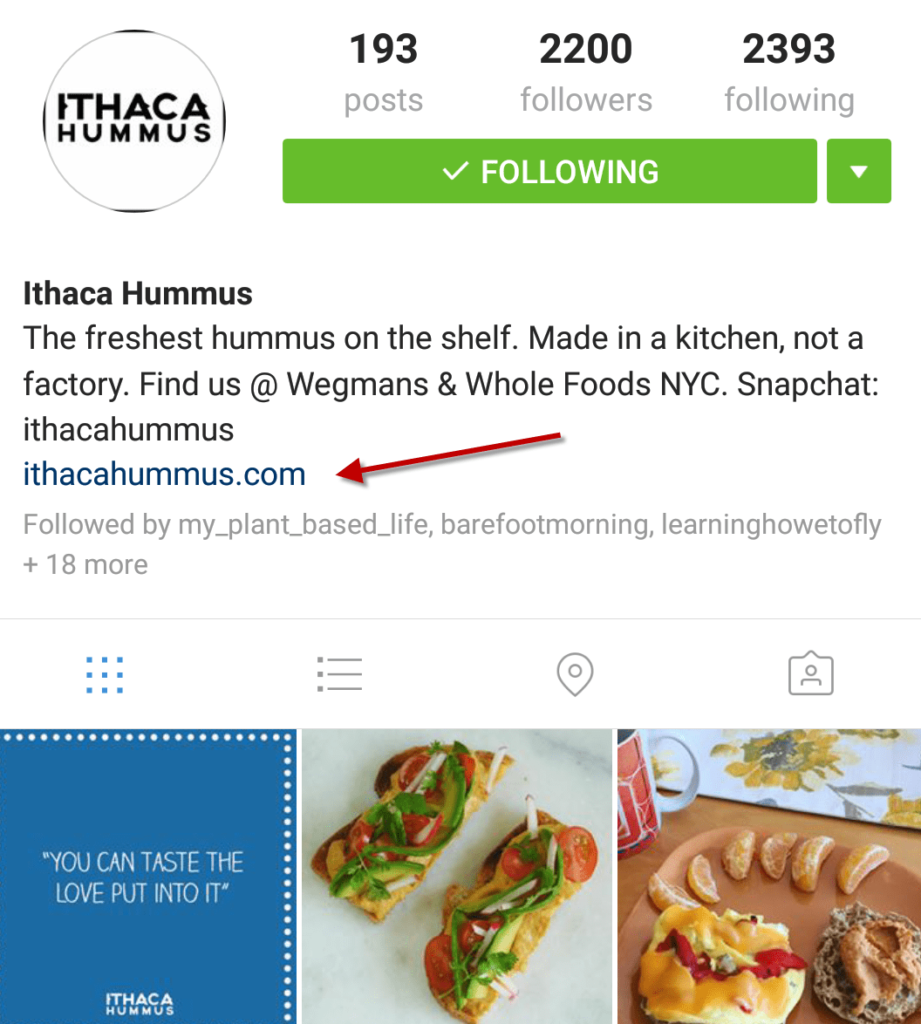 Is the thought of sharing simple images six times a week giving you sweaty palms? Are your marketing goals focused heavily on Web traffic? What other concerns do you have about using Instagram for business purposes?