If you haven't heard of Instagram Guides, you're not alone. Instagram released Guides back in May 2020, and the initial rollout was intended for lockdown wellness content. But the feature never made it to the dizzy heights of stardom like Stories or Reels.
Instagram Guides are a great tool for content creators as they allow you to create miniature curated collections of recommended places, products and posts. Join me as we check out Instagram Guides and how your brand could try them out.
The Backstory to Instagram Guides
Remember when everyone was forced to stay at home circa 2020? It was a horrible time resulting in a lot of mental health challenges. Back in 2020 Instagram stated,
We'll enable creators to connect with expert organizations to share resources during this time, including tips on how to look after your well-being, maintaining connection with others or managing anxiety or grief.
Initial collaborators for Instagram Guides were creators and organizations including @afspnational, @heads_together, @vitaalere, @klicksafe, @headspace_aus, @deepikapadukone, @sudahdong and @eenfance.
If we look at @afspnational we can see that this Instagram account is focused on mental health and suicide prevention. The Guides tab is circled below.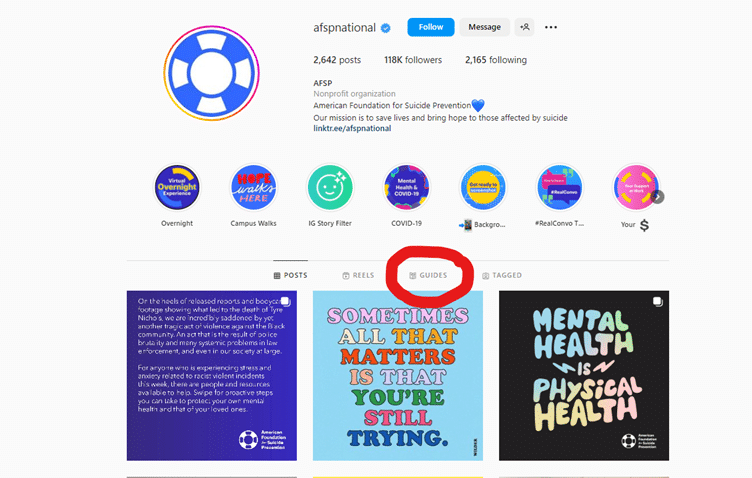 If we tap the Guides option we can discover a collection of posts and blogs aimed at checking in on our friends and family members and preventing suicide.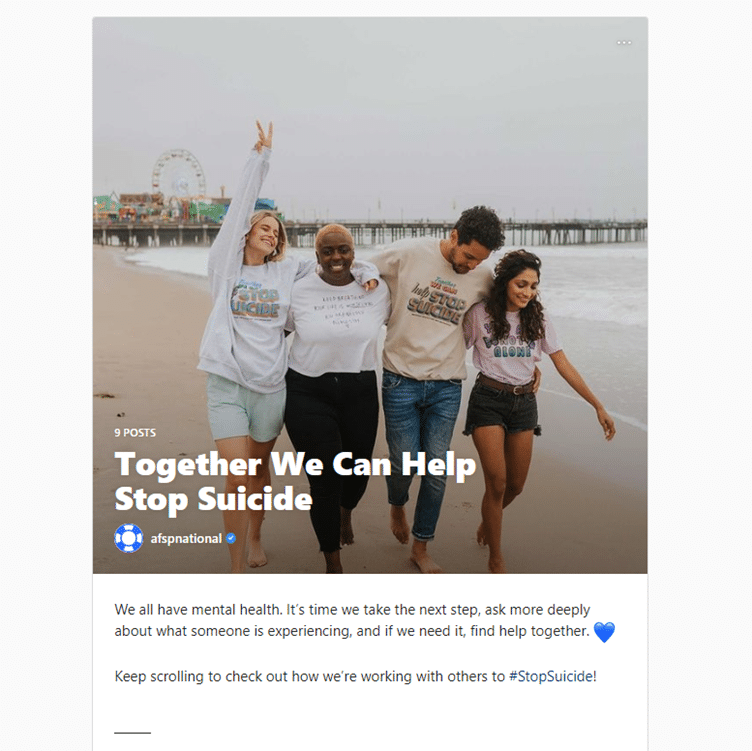 The feature is now open to all Instagram users and no longer limited to wellness and mental health. Although, of course, these are still valid topics to be included in Instagram Guides.
What Are Instagram Guides?
Here's a quick overview of Instagram Guides and what you can do with them:
Instagram Guides live in your profile alongside the Posts, Reels, and Tagged menu bar.
Once created they remain unless you delete them.
Instagram Guides are scrollable and allow you to curate photos, blogs, and video content with the ability to add titles and captions.
You can also include other creator's posts in your Guide, and they get a notification when you publish it.
Instagram Guides are now being used to curate travel experiences, gift guides, wedding planning, and restaurant reviews among many more. Check out Gucci's colorful Guides packed with fashion show curations and fun collections like Twinsburg!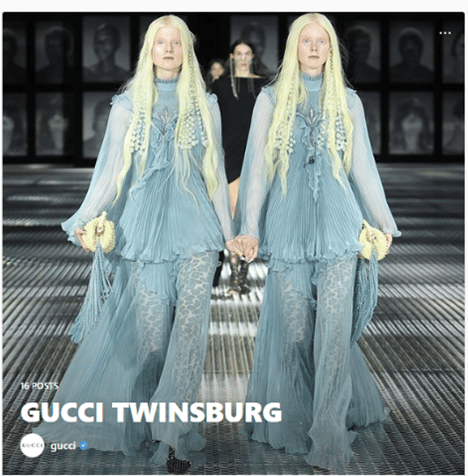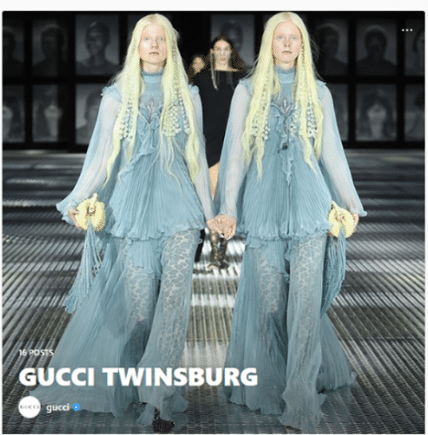 When someone clicks on an individual feed post in your Instagram Guide, they're taken to the original post, which is great for your web traffic and SEO (search engine optimization).
Your Instagram Guides section has its own URL and then each individual Guide collection has its own URL based on the title you give it.

How to Make an Instagram Guide
Making an Instagram Guide is easy because of the straightforward menu choices and prompts along the way.
Let's run through the basics of how to make an Instagram Guide.
Tap the + on the top-right of your profile page as though you were going to upload a Reel, Post, or Live.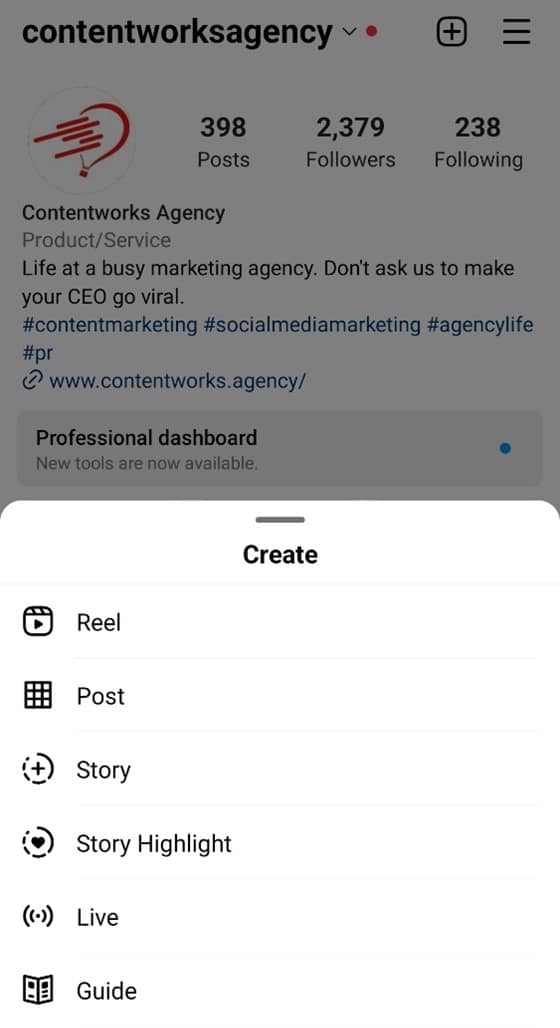 2. Choose Guide from the list and then you will see options for Guide type. These are the 3 Ps: Places, Products, and Posts.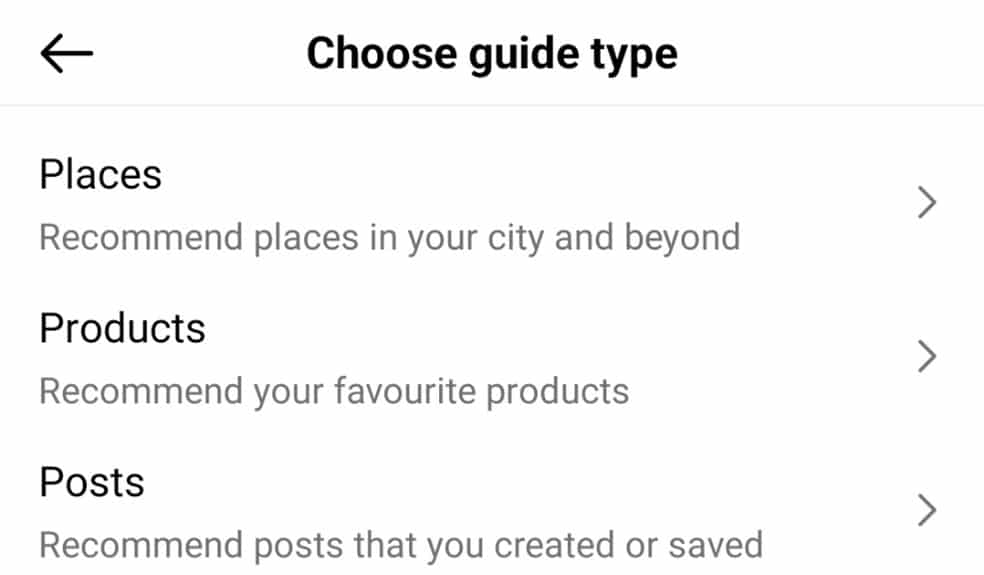 Choose the type of Guide you want to create and the posts you want to feature. After choosing you will be taken to choose your posts.
For Places you can search cities, locations or businesses, the ones you have visited most or tagged will appear first.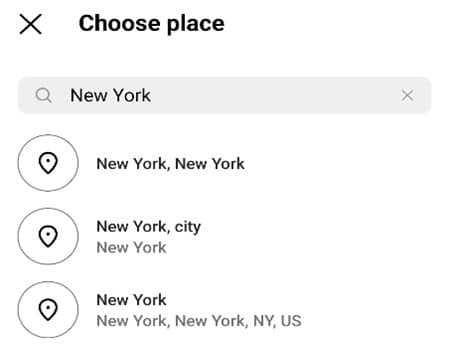 For Products, you can search for a shop to view and select their posts.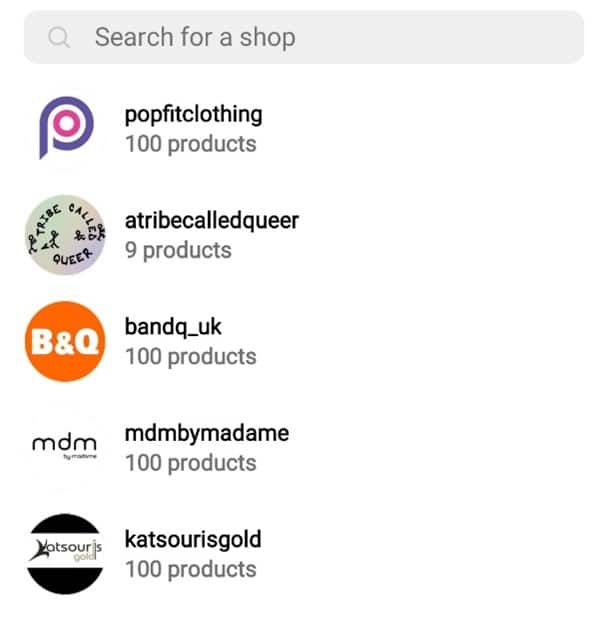 And for Posts, you can choose from posts you have saved or posts that appear on your own profile.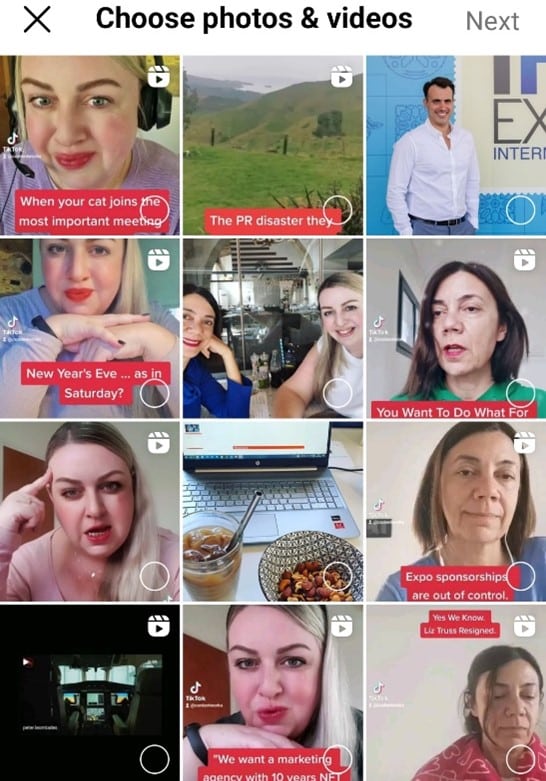 Now you can arrange the blocks, Add a title and description and edit the cover photo. Once you're happy with the layout you can hit share. Right now, Guides don't appear in your profile grid. That means users won't see them unless they visit your profile and tap on Guides, or are tagged in the Instagram Guide. You can add your Guides to Instagram Stories though!
Instagram Guides Tips
Find user-generated content (UGC) by scrolling through your tagged photos. You can also find brand ambassadors using your Agorapulse dashboard.
Create community engagement by including your favorite products or brands in your Instagram Guides. Each shop or creator will be notified and can then share the Guide to their own account.
Be useful! Create Instagram Guides that you know will interest your target demographics. That might mean creating a series of very specific Guides.
If you're a local business, create an Instagram Guide featuring your neighbors. It could be the great coffee shop next door and that public library across the street.
If you're tagged in an Instagram Guide, be sure to comment, like and share it to encourage more interaction.
So now you know how to create an Instagram Guide and the benefits for your brand. So what can you create? Here are some Instagram Guides marketing ideas that might just work for your brand!
1. Create a Gift Guide
Perfect for: Ecommerce retailers and independent stores.
Benefits: By assisting users in choosing specific gifts, you can improve your social media ROI and sales. You can also improve your community interaction by including and tagging complimentary businesses.
Do guys and girls know what to get their significant other for Valentine's Day? Do you have a clue what Secret Santa gift would work for that IT guy you never spoke to? What about Mother's Day gifts for under $20? You see where I'm going with this. By creating a series of very specific gift guides, you will be providing helpful information as well as boosting your shopping sales. You can also include other brands to create a collection which will appear more authentic and less salesy.
Remember that shopping for the holidays starts at least 6 weeks before the event, so get your Guides up early!
Instagram guide tip: Clearly label and describe each Guide, so they are easy to navigate. Gift shopping is stressful when you can't find things! @letterboxgift does a nice job with their Gift Ideas for Friends Guide.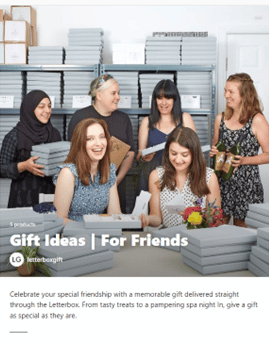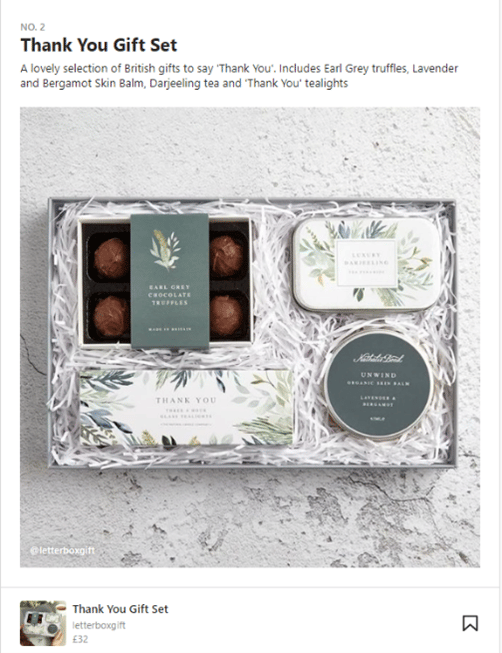 Be inclusive with your Guides and think about different body shapes, skin tones, and budgets. Kudos to @ladybirdbridal for their Love Your Curves guide.

Remember: If you have featured posts from other creators or brands and they then remove them, they will also disappear from your Guides.
2. Compile a Travel Guide
Perfect for: Tourism organizations, airlines, hotels, restaurants and local businesses.
Benefits: By providing helpful (non-salesy) information, you present your brand as an expert, and encourage interaction.
You don't have to be a travel guide to create a travel Guide on Instagram! Everyone has something valuable to offer, however small you might think it is. For example: a restaurant that specializes in organic, farm fresh food, might want to share an Instagram Guide on local farms or beauty spots. A bookshop might create a travel guide featuring places to visit from each book (I would personally love to read these!). Doing a Guide like this, enables you to tag other creators and businesses by pulling their shops and posts into your Guide.
@BritishAirways features some nice Instagram Guides that feature actual customer reviews. These then link to posts from the hotels, tours, or resorts. This adds transparency to the Instagram Guides, making them more appealing to Instagram users seeking to book a trip.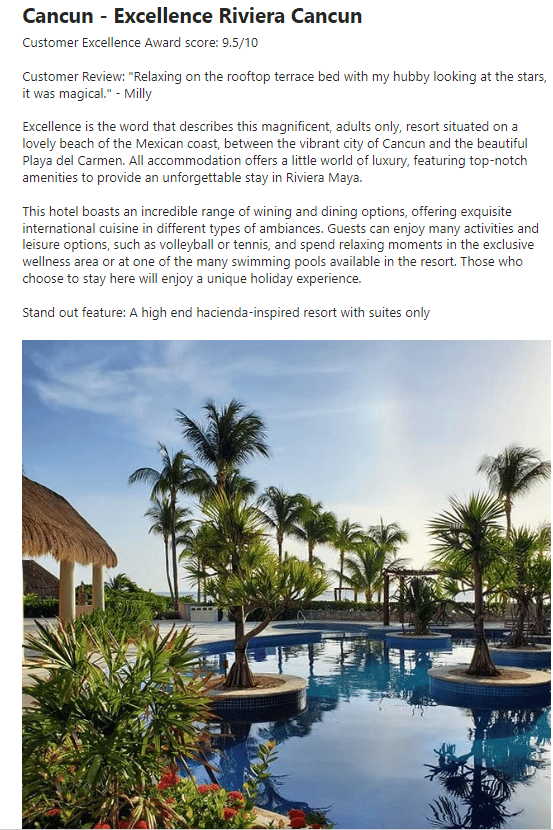 3. Compile Your Best Bits
Perfect for: Service-based brands that feature team photos and announcements more than products.
Benefits: Include your community in all your best bits including launches, events, travel, and milestones.
Not all brands can showcase products. Service-based brands often wonder what to post on Instagram. If this is you, compile your best bits or funniest memories using Instagram Guides. You could also compile an End of Year Review and then share it by email with your subscribers or embedded into your blog. This is a very visual way to showcase your awards, events, company milestones, promotions, new hires, office moves or client acquisitions.
Check out Monzo's Christmas Jokes Guide. This is a fun way for a digital bank to create an Instagram Guide that engages and sparks comments.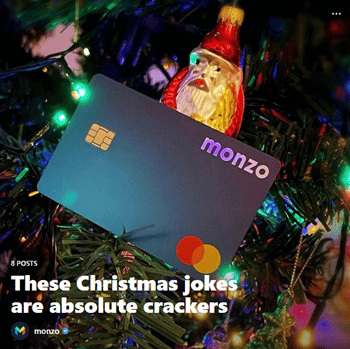 4.  Support a Charity and Provide Resources
Perfect for: Everyone!
Benefits: Whether you're a huge corporation that is financially supporting a charity or a solo creator with no spare cash, awareness is still support. This is a great way to use your channel for good.
Sharing posts and resources is supporting a charity even if you are unable to donate financially. This is especially true in our social media centric landscape. Instagram Guides allows you to feature a charity or charities, focus on a specific area (for example domestic abuse) or celebrate a month or day like Black History Month or LGBTQ+ Pride Month.
You can also feature speakers or campaigners in your Instagram Guides. Tony's Chocolonely is committed to creating a world where cocoa growers are treated fairly and they champion equality for all. Their Instagram Guide features Pharrell Williams, founder of #BlackAmbition.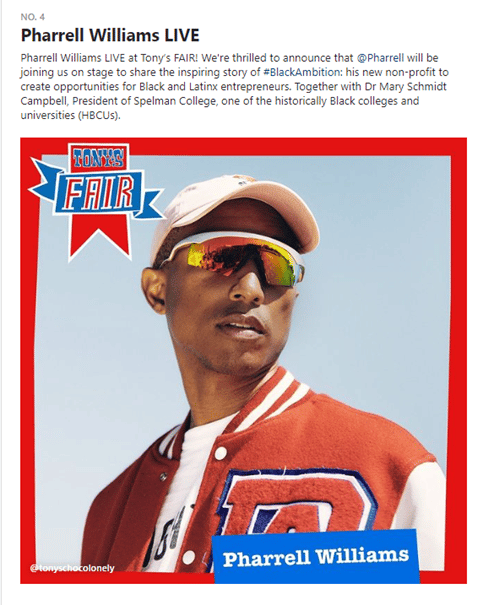 5. Share Your Guides to Other Channels
Perfect for: Brands looking to get more engagement on their Instagram channel.
Benefits: Improve your engagement, follower count and potentially ROI by importing fans following you on other channels.
The great thing about creating an Instagram Guide, is that each Guide has its own URL and can therefore be shared to other channels. You can also embed it into your company blog as a visual (and clickable) feature.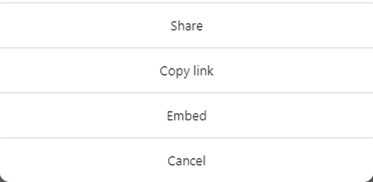 Once you have copied the link to your Instagram Guide, head over to your Agorapulse dashboard and create a post for your other channels. Let's take an example from @clevergirlfinance who created an Instagram Guide on the best personal finance books for women. This is an account Contentworks follows and loves a lot for its smart women focused finance advice.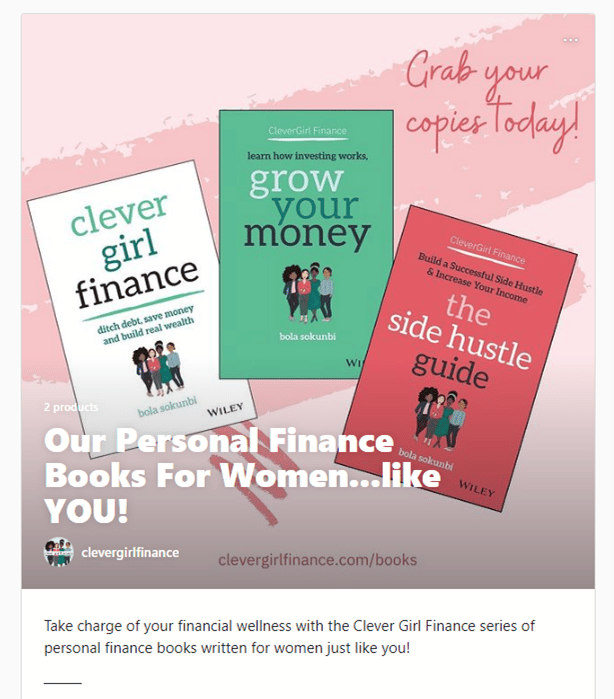 Choose your channel(s), date and time, add a nice caption and a tag (Agorapulse now lets you select different handles for different channels) and share.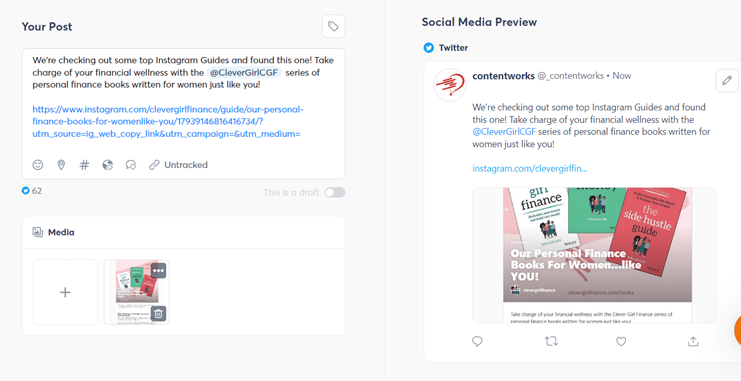 Doing this via Agorapulse also enables you to analyze the uptake from your post including likes, click throughs and comments.
Instagram Guides are seeing a lift in popularity and offer numerous choices for content creators, brands and influencers.
Find out what Agorapulse can help you do with Instagram! Sign up for a free demo today!