Social media marketers are inundated with platforms and platform tools. With so many to choose from, are Instagram Reels worth your time? In this article, I'm going to show you how you can use Instagram Reels for business along with big brand examples and a few tips and tricks.
But First, What Are Instagram Reels?
Instagram Reels have evolved. They are now longer and packed with far more editing tools than before. Unlike Stories, Reels don't disappear after 24 hours and remain on Instagram until you delete them. Reels are full-screen vertical videos up to 90 seconds long. They now feature a suite of editing tools and audio tracks as well as trending voice and sound snippets. Reels allow you to add captions, stickers, and backgrounds; upload multiple video clips; use a range of filters; and loads more. Of course, Reels are also favored over TikToks uploaded to Instagram, making them more likely to be discovered.
TikTok, Instagram Reels, or Both?
Most social media marketers have asked themselves that question.
Here are the main differences between TikTok and Instagram:
More than 1.3 billion people use Instagram, while TikTok has 1 billion users. It's not a huge difference, and that gap will probably close soon.
Right now, TikTok only supports video content—although watch this space as they are eyeing the photo market, too! TikTok's new feature "Photo Mode" allows TikTok users to share multiple still photos in a post with captions up to 2,200 characters.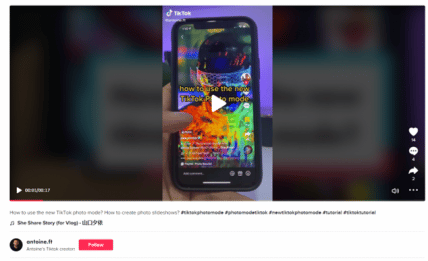 TikTok has younger users than Instagram. Most are 18-24 years old while Instagram users are 25-34. This is something that concerns Meta Platforms, owners of Facebook and Instagram as younger social media users increasingly shun their platforms. 76.2% of Millennials prefer Instagram while 44.6% like TikTok.
For businesses though, the 25-34 bracket are more likely to have access to funds to purchase products.
TikTok has crafted its niche as an entertainment platform. Instagram Reels have historically been more about brands and influencers.
Instagram is still home of the big brands and mega influencers while Tiktok is more micro influencers and teen influencers. Some of the big brands do not yet have a presence on TikTok.
The average time spent on TikTok is 52 minutes, and it's 28 minutes on Instagram. That's a hugely significant stat for marketers but might reflect the way TikTok is perceived more as an entertainment site.
Snapchat, Instagram, and Tiktok are predicted to have near even more user numbers by 2025.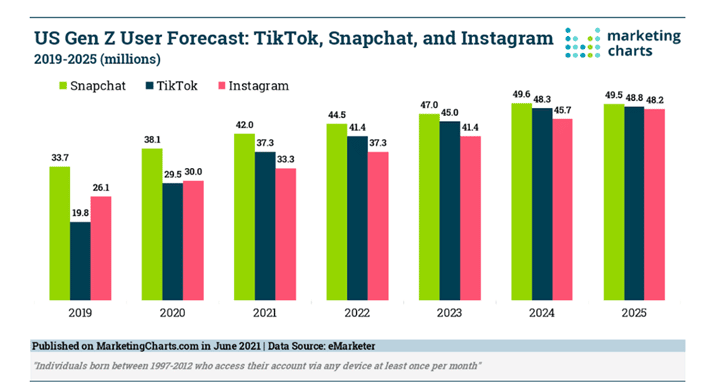 Why Instagram Reels Matter for Businesses
Instagram has been a great platform for businesses since it was created in 2010. Now, over a decade later, it offers more in terms of creator tools and audience ROI. Its format is highly engaging (should I say addictive?) with lots of ways to be creative and grow your fanbase.
Here are three key benefits of using Reels for your business.
1. Brand awareness
The primary benefit of Reels is brand awareness. Reels have outstanding visibility, which is now extended to Facebook, with Stories and Reels visible at the top of your Feed.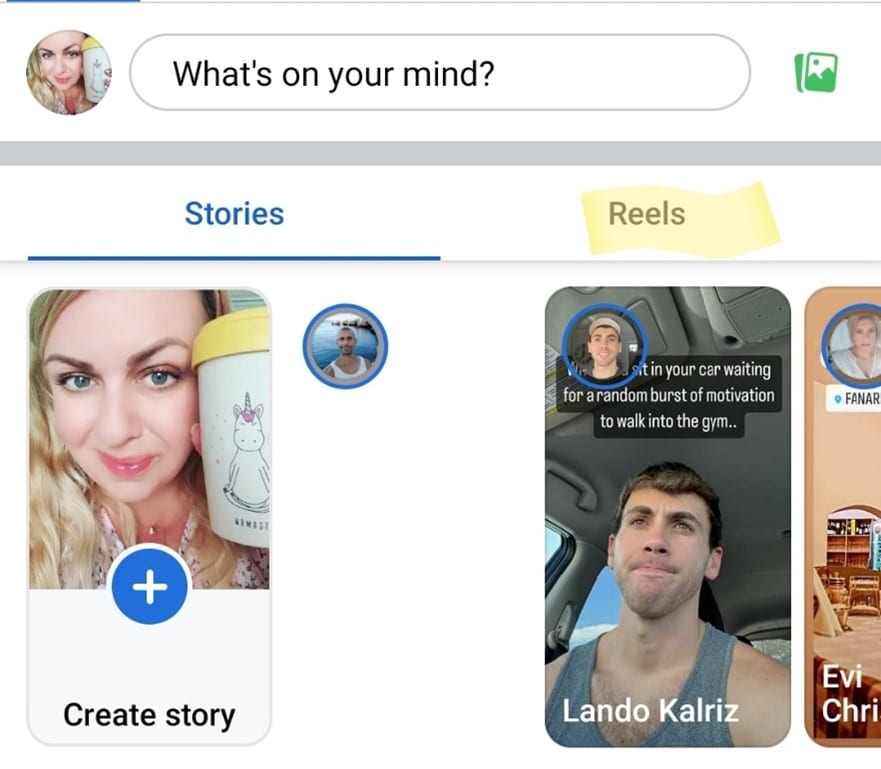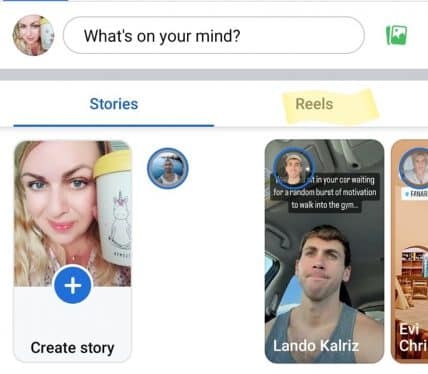 On Instagram, Reels are easily accessible and swiping up will take you to the next Reel. As with all the popular platforms, the algorithm quickly learns what you like and will show you more of it.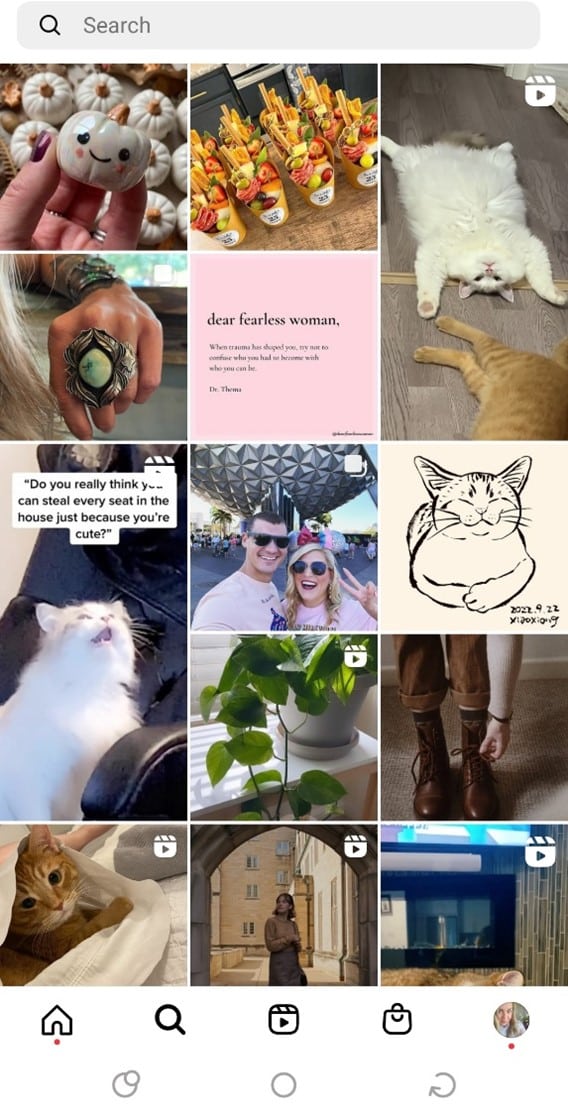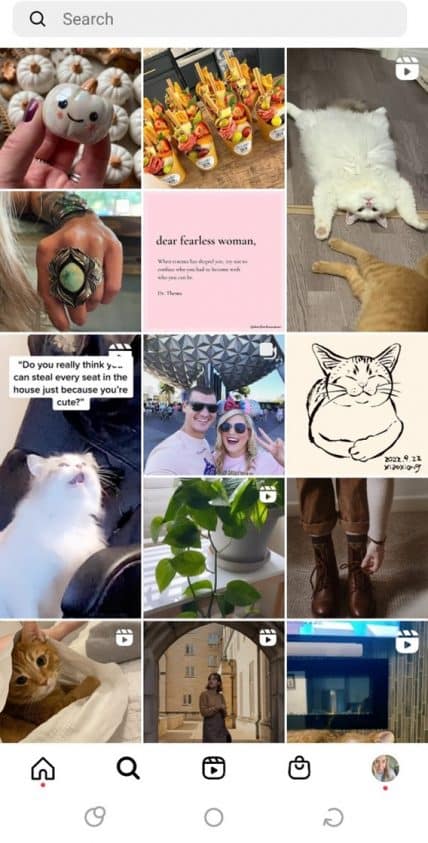 For brand awareness, Reels are a winner. A total of 2 billion people interact with them every month. And in fact, it's projected that Instagram will have 2.5 billion monthly active users by 2023.
Clothing Brand Weekday worked with Meta on a Reels campaign for brand awareness. The results of the August 23–September 19, 2021 campaign were measured by a brand lift study, which revealed:
2.3-point lift in consideration
3.9-point lift in brand awareness
74% lower acquisition cost per person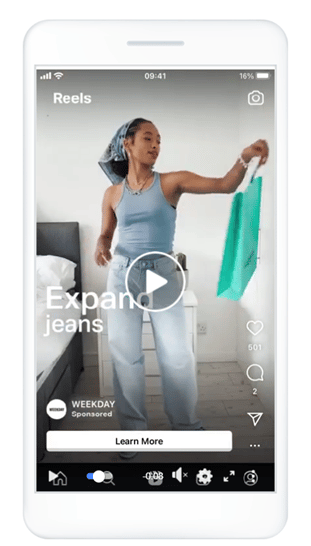 2. Show off your relatability
Instagram Reels really allow you to show off your brand's creative side! They also allow your brand to be perceived as more relatable. That is especially important for brands, which might be perceived as corporate, irrelevant, or unrelatable.
Look at Barclays Bank and how they utilize Reels. Barclays was founded in 1690 in the city of London. And yet, they have evolved into a modern banking institution that's rocking it on Reels.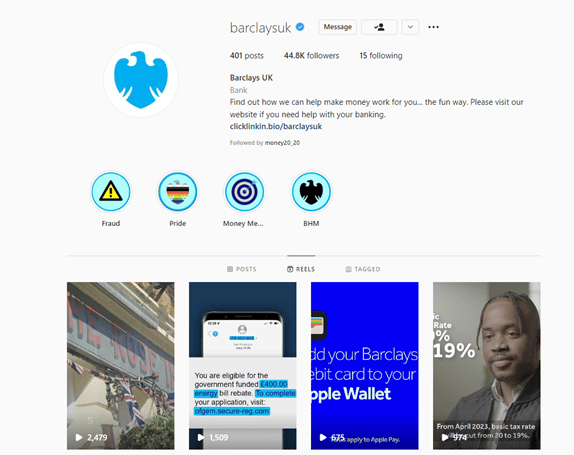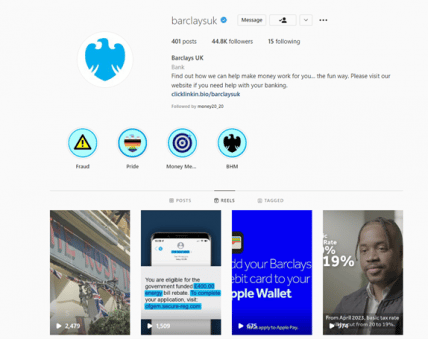 Using Reels, Barclays offers helpful tips on budgeting, managing the cost-of-living crisis and avoiding popular financial scams like this one:
View this post on Instagram
By speaking to their audience on Reels, Barclays can break down traditionally difficult topics like Interest Rates, Savings Plans and Mortgages, making them relatable and within reach.
View this post on Instagram
Other traditionally corporate businesses utilizing Reels include charities, pharmaceutical companies and governments like the UK below.
3. Start selling
I saved the best till last because Instagram is a really great place to sell products! Ecommerce is booming, especially after two years of lockdowns changed many people's shopping habits. 67% of consumers now shop differently than they did years before.


And Instagram boasts some great Shopping features:
Your Shop is a place where people can browse products and explore your collections.
Collections let you customize your shop by curating products into new arrivals, gifts, and seasonal trends.
Product tags in Reels let businesses and creators drive product discovery with entertaining, short-form content. You must be approved for Instagram Shopping and completed setup to activate this feature. During creation, you can tag up to 30 products or a collection to feature in your reel. Note that at present, Reels with product tags are not eligible to be Featured.
Product Detail Pages or PDPs provide all relevant info on items from your product catalog, like pricing and descriptions. They also pull content when the product is tagged on Instagram to drive people to your website to complete a transaction.
Checkout on Instagram lets people make purchases directly in-app. Checkout is currently available to eligible U.S. business and creator accounts.
Create hype for new collections using Reels by interviewing creatives or sharing sneak peeks like IKEA.
View this post on Instagram
Reel Ideas You Can Steal
Feeling stuck for inspiration? Instagram Reels don't require a huge budget or a creative director. If you have a smartphone with a reasonable spec, you can make winning Reels in a very short time.
Make behind-the-scenes videos
Whether you're launching a new product, hosting an event or just having a silly Friday in the office, behind the scenes videos are popular. We love the unpolished nature of a behind-the-screens video, so leave in the bloopers, outakes, or mistakes.
Collaborate with influencers
Whether you choose to collaborate with a micro or macro influencer, Reels are a great place to showcase your creatives. If you're utilizing Social Listening, then you can also pick up ambassadors for some juicy user-generated content. Share unboxings, user tutorials, reveals, and product demos to your own Reels for added impact.
Create helpful listicles
Listicles are so easy on the eye but also impactful: five ways to feel healthier, 10 tips to grow herbs, 20 reasons to buy a new lipstick. It doesn't get old. This format is especially effective for Reels. B&Q UK are super-smart reminding shoppers that autumn is the time to plant Spring bulbs. Their colorful top 10 is vibrant and happy and, of course, all in stock in their stores!
Run a contest
Nothing gets an audience motivated like a contest or giveaway. The prize doesn't need to be as expensive. Giving away your own product is usually cheaper than cash. The great thing about this Reel is that it's eye catching and exciting but also clearly explains how to enter and the terms of the contest. Always think this through in advance and clearly document it in your post.
Take a stand
If you're working alongside a charity or creating your own initiative, then Reels are a great place to create awareness and raise funds. TV chef Jamie Oliver collaborated with @biteback2030 to raise awareness for #FreeSchoolMeals in the UK. The short interviews, music, onscreen text, and messaging make this so impactful.
Tell your story
Working with a new charity, hired a new designer, launching a new collection? Tell your story using Instagram Reels. By adding the right music, strategic onscreen text and some effects, you can hugely increase awareness.
Generate event excitement
I love how Walmart jumped in with some great hashtags for its cookie making kit. #NationalDesertDay and #Halloween are perfect for this. Use trending event hashtags and FOMO inducing words like New Stock, Limited Edition, Sale, Limited Stock, and Don't Miss Out to boost sales. You can also play with trending songs and soundbites–there are plenty for Halloween! This is especially successful in the leadup to big ecommerce holidays like Valentine's Day, Halloween, and Christmas.
Share a tutorial
I love learning from the experts and most Instagram audiences are the same. Share expertise, tips, tricks, and hacks from your field of expertise. You should break it down into short tutorials that address a particular issue. That makes it easier to view and leaves you with topics to make more Reels later. If you're running a tutorial, take the time to clearly showcase your products in a good light. Leave a link or the product name so that viewers can easily find and purchase it.
Publish Reels with Agorapulse
Did you know that with Agorapulse, you can now schedule Instagram Reels? This is great news for social media managers who often struggle to manage Instagram posts, Reels and Stories via their mobile device.
To publish using Agorapulse you can follow these instructions:
Open the post composer and select an Instagram profile (just like you normally would for the other channels)
Upload a video (recommended specifications are an aspect ratio of 9:16 and a duration of between 5sec and 90sec; for a more detailed list of requirements check out this article)
In the Instagram options, select Reel
The option Also share to Feed is enabled by default
When this option is enabled, after publishing the Reel appears both in the account's Reel tab and in its grid view
When this option is disabled, after publishing the Reel only appears in the account's Reel tab
Finish creating your post and schedule it
Due to API limitations, Reels scheduled from Agorapulse can only use original audio at the moment. To add custom audio to your Reel, you may schedule your Reel post from Agorapulse and enable the Publish via push notification option.
Instagram Reels are fun, flexible and offer lots of possibilities for your business. Find out everything you can do with Instagram via Agorapulse by signing up for our free trial right away.