It's been a busy few months since we published a Social Media Lab review here on the main blog!
We have pulled back to publishing every other week so there haven't been as many experiments. But the ones we have published are ground breaking IMHO.
Lots of interesting factoids to digest.
So get ready!!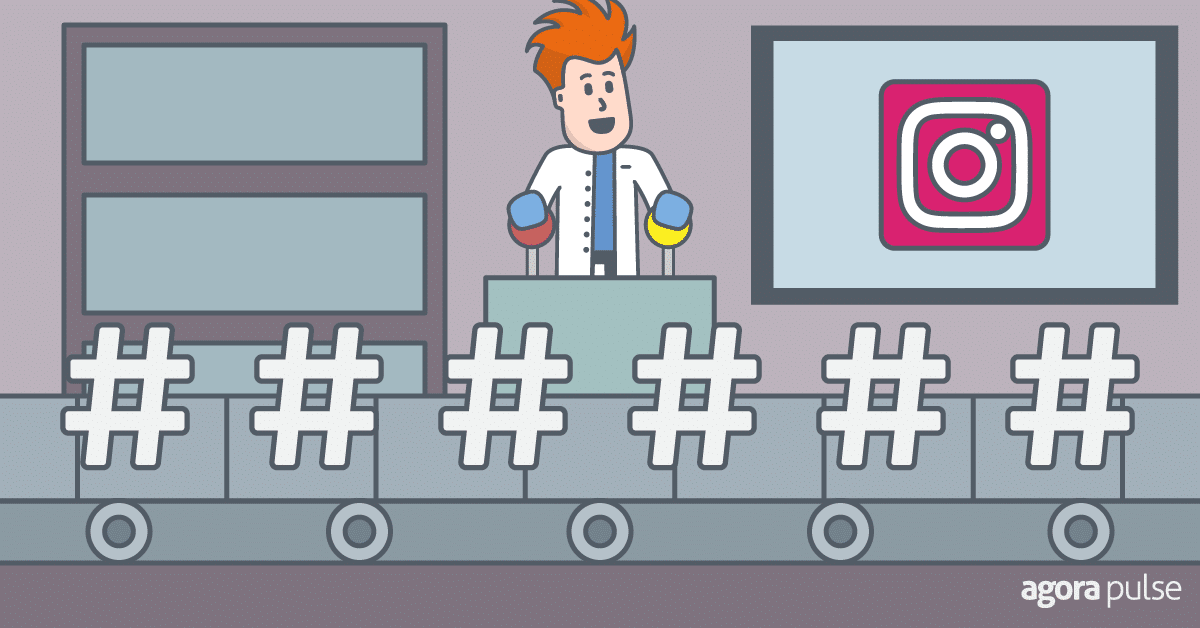 Instagram allows a maximum of 30 hashtags on posts. But is it beneficial to use that balance?
In this experiment we tested just that. Our goal was to see if it truly increased engagement or if it was just superficial vanity.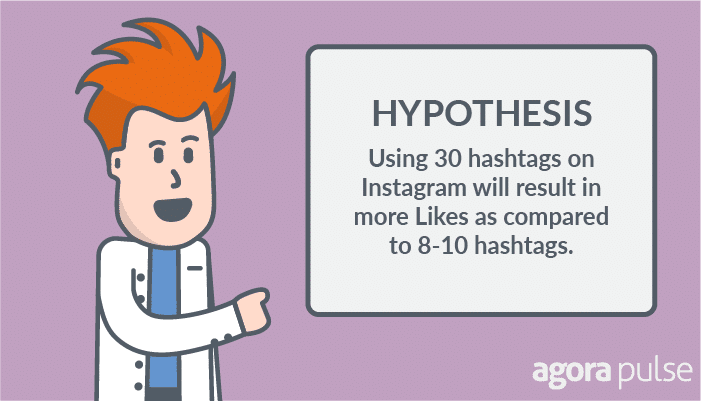 You'll need to read the entire experiment to find out here or listen to the podcast below: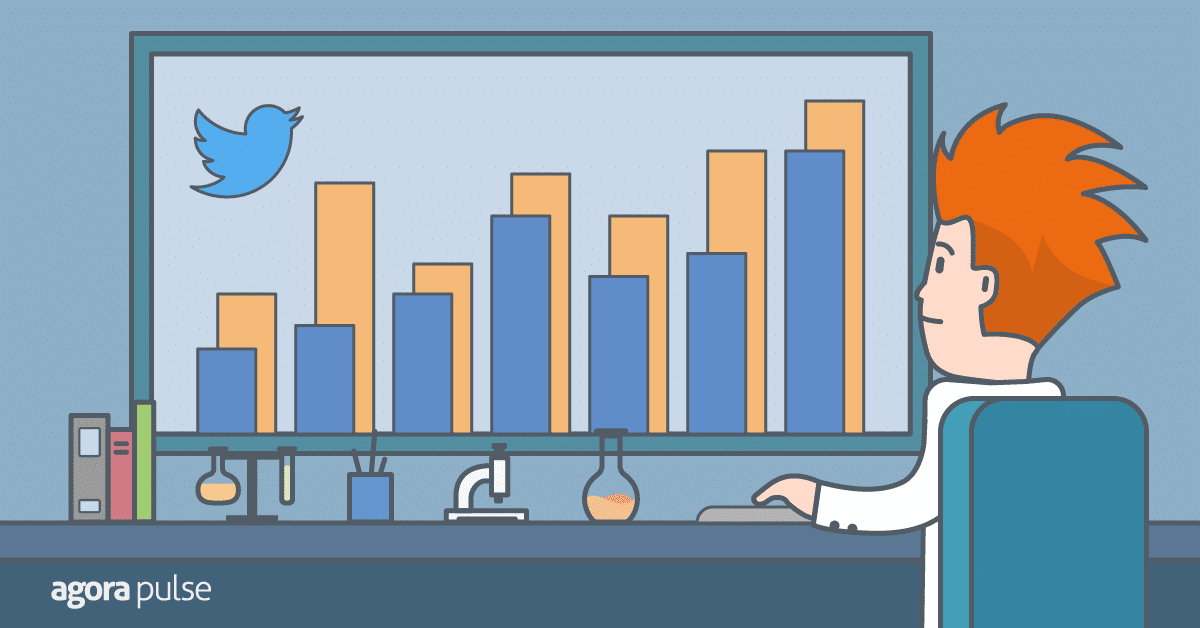 In late 2017, Twitter launched something called Twitter Promote. Basically it's a way to "set and forget" your Twitter promotional efforts.
You pay them $99 for the month and Twitter promotes tweets for you and helps drive traffic and get more followers.
But does it actually deliver as promised?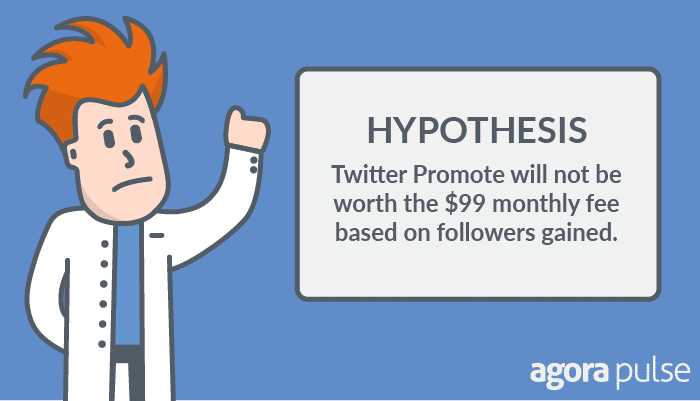 GO HERE to read the full experiment or listen below: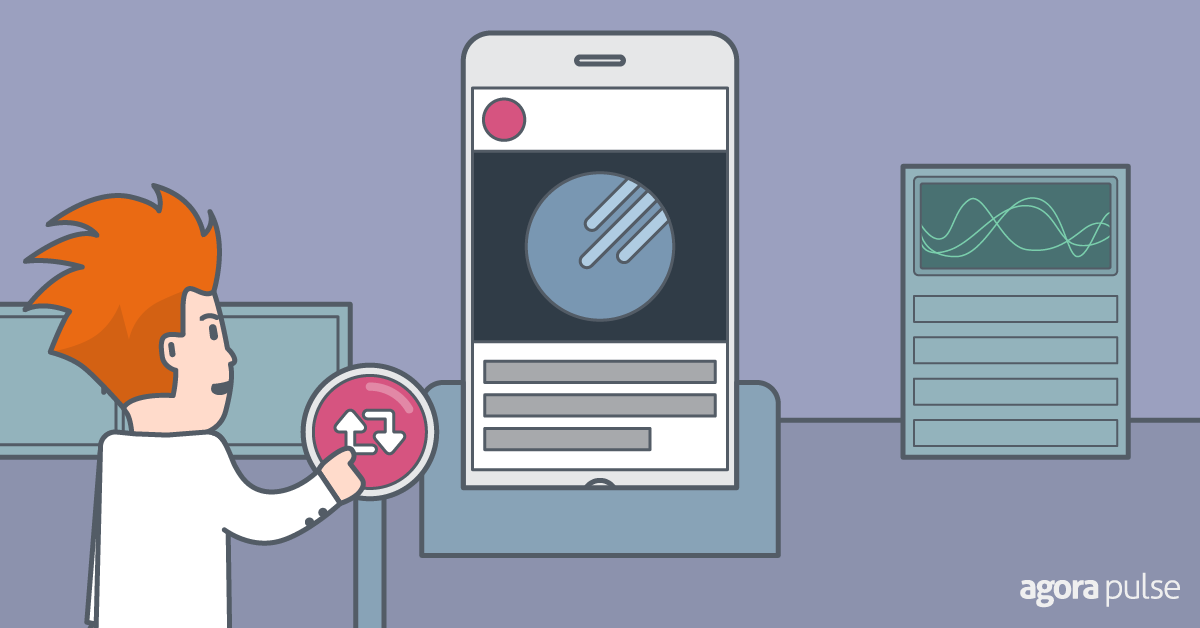 User Generated Content basically means you as a business account share images from Instagram that others posted first.
It's the whole #regram concept.
But is there business value in re-sharing content you didn't create?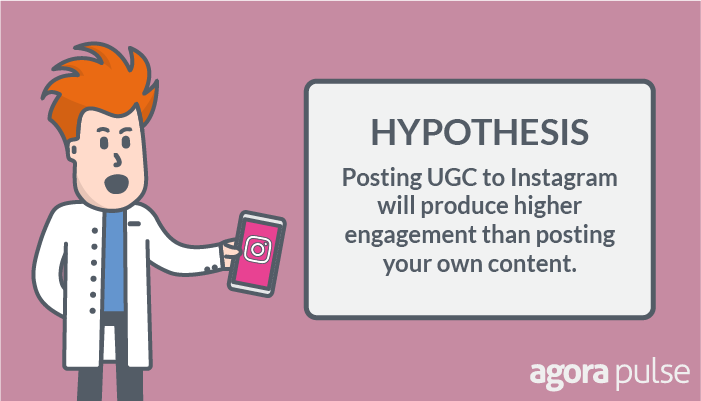 READ MORE to check out the entire experiment or listen below: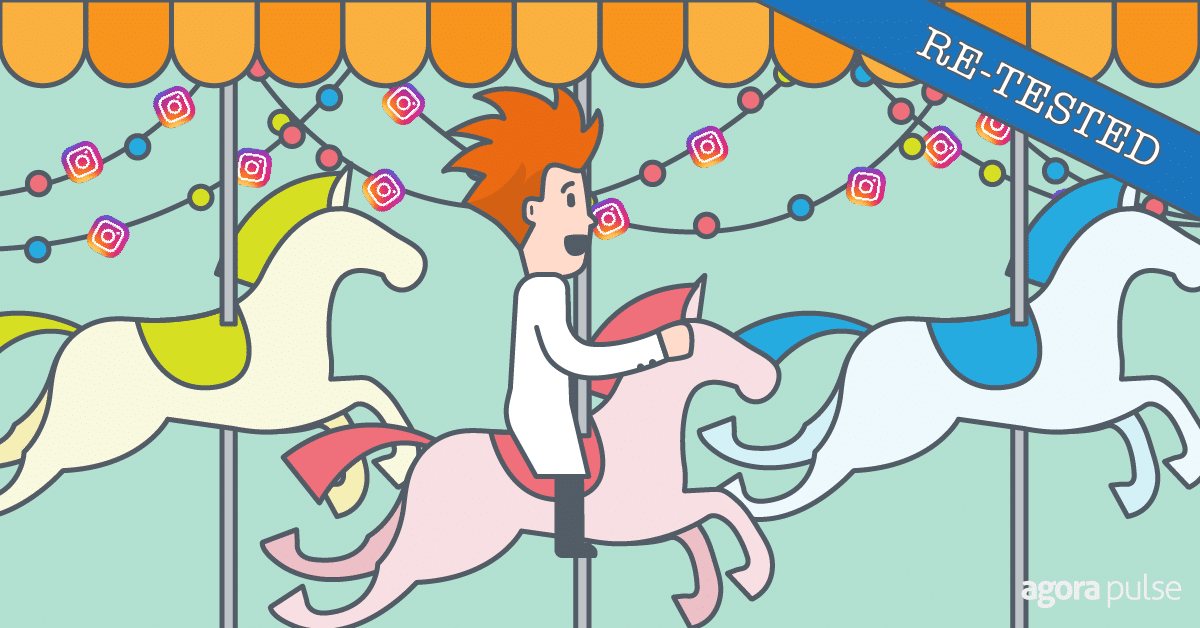 This was our first ever re-test since launching the Lab a year ago.
Having data that is sustained and relevant regardless of the time published is super important to us.
The first time we ran this test Instagram Carousels sucked, so we wanted to see if they still did.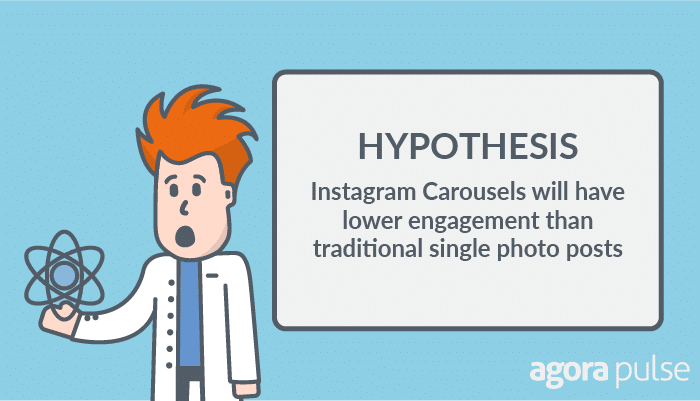 READ THE POST to see the details or listen below: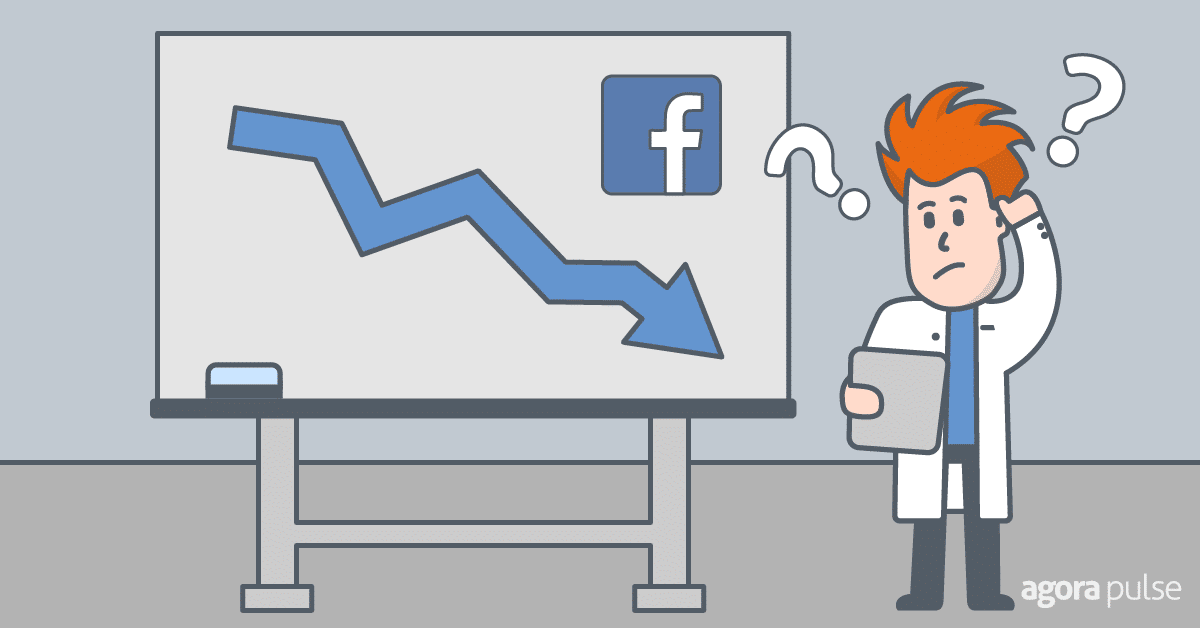 The major talk when it comes to marketing on Facebook has been the decline of organic reach.
We've written about the "Facebook Apocalypse" more than a few times.
But is this all just paranoia and hoopla? Or is there data to back up the claims of falling reach?
That's what we studied in this experiment looking at data from 30k Facebook pages.
Here's the overall results: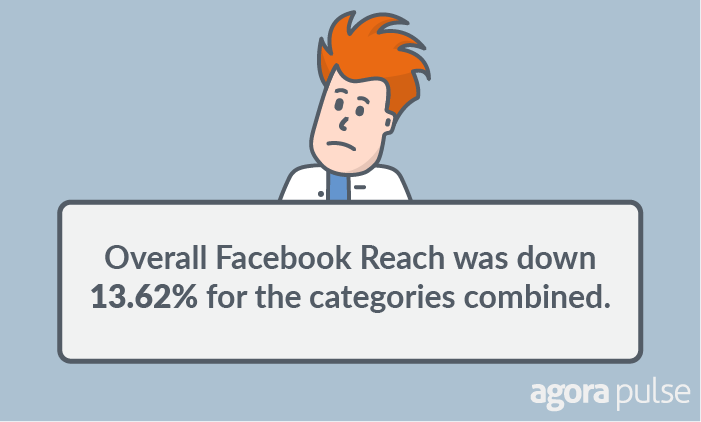 But it's not all bad or as bad as we thought.
READ THE FULL POST or listen below for details.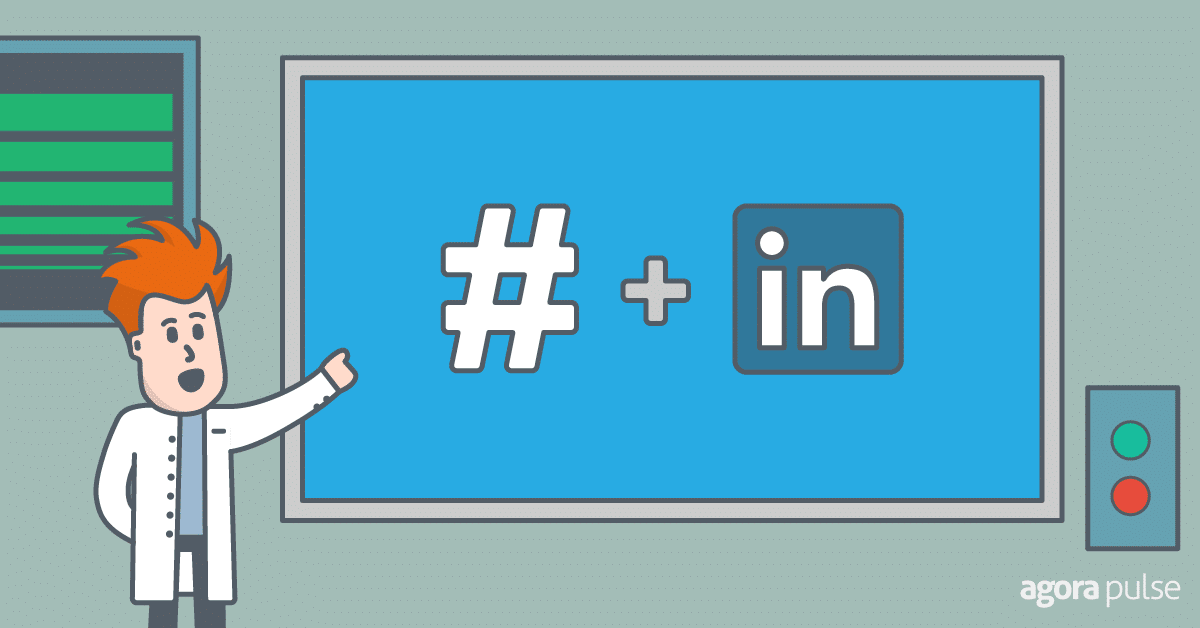 We haven't ran many tests on LinkedIn, but it's a platform we need to start paying attention to as marketers due to Facebook disenfranchisement.
Hashtags are common place on Twitter and Instagram but does their usage on LinkedIn result in more views?
That's what we researched in this experiment.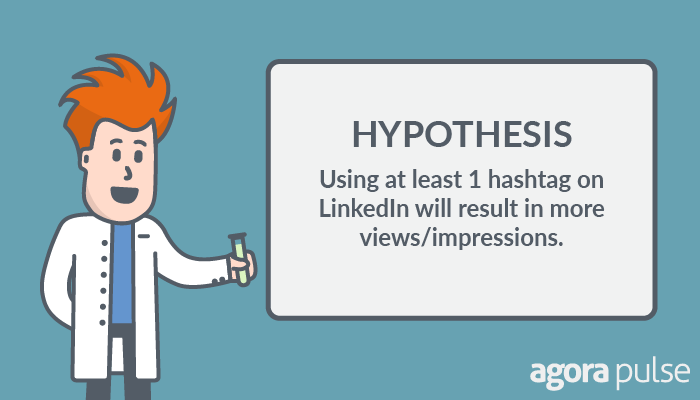 READ THE FULL POST or listen to the podcast: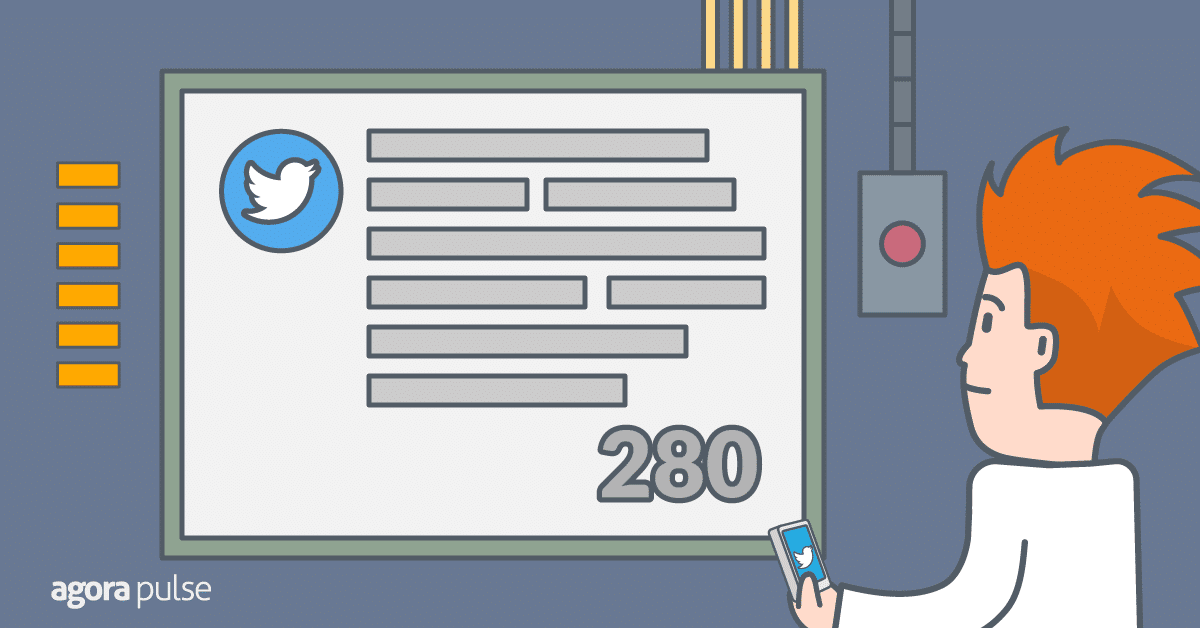 Twitter now allows users to post tweets up to 280 characters. Which gets rid of the need to abbreviate every other word.
Which makes things easier to read but does it make for better exposure, engagement and thus marketing?
That's what we tested in this experiment.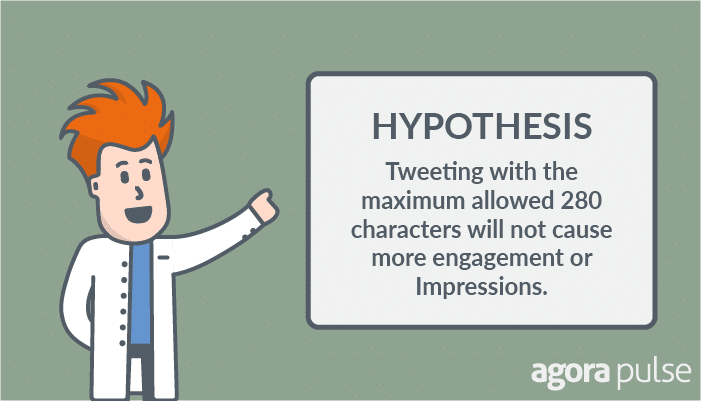 READ THE FULL POST or listen to the podcast, or do both!
That's a Wrap!
Whew.. We've been busy in the Social Media Lab!!
Our goal is to continue to bust these social media myths with a goal of making your life easier as a business owner and marketer.
If you have an idea to test tweet us @agorapulse .
What is the Social Media Lab?
The Social Media Lab is a project powered by Agorapulse dedicated to spending $15,000 per month to bust the myths, rumors and stories related to social media marketing.
We'll test mainly organic reach, but also will run paid experiments.
The experiments are conducted by myself, Scott Ayres, and Jason How.
We typically publish 1 blog post and podcast per week.
The podcast is co-hosted by Richard Beeson and myself.
Subscribe to the Social Media Lab Podcast via iTunes | Stitcher | Spotify | Google Play | RSS