Have you decided to turn to a social media marketing agency for all your social media needs? Then you'll need to sift through all the possibilities and find which agency works best for you.
You've reached the point now that your brand can no longer manage your social media channels in house. You want to grow your social media engagement or your pages have been neglected for a long time—but you don't have the time or resources to manage them.
Either way, it's time to look for a social media marketing agency to handle your requirements.
As director of the Contentworks Agency, I'm going to tell you how to search for a social media agency, what to avoid, and what questions you should be asking.
Let's take a look at the three phases you will go through when you look for a social media agency.
What To Consider When Choosing Your Social Media Agency
1. Decide what you want in a social media agency
You know when you're hungry and you go into a supermarket without a shopping list, you end up buying loads of junk that you don't really want and regretting it later.
It's the same principle when you shop for a social media agency.
Many brands reach out to agencies without the first idea of what they want to achieve. It's understandable if you don't know how to manage your social media channels, but you should know what you want from your outsourced agency in terms of social media marketing.
Here are some of the things you need to address before you start searching.
2. What services do you want your agency to handle?
Why do you need a social media agency? Your answer helps to define the duties that you can't fulfill internally.
Ask yourself:
Do you need someone to manage your social media channels? Which channels?
Do you want posts every day?
Do you need someone to create content or are you more interested in advertising?
3. Do you have buy-in from your agency director or other key stakeholders?
Do you have your manager's or director's approval for a social media agency?
If you haven't, then you're about to waste everyone's time, mainly your own.
In large organizations, gaining approval for hiring an agency takes time, and you may need to prepare a report defining the business needs. That may then need to go up through the approval channels, including …
Your marketing manager
CMO
CTO
CEO
Shareholders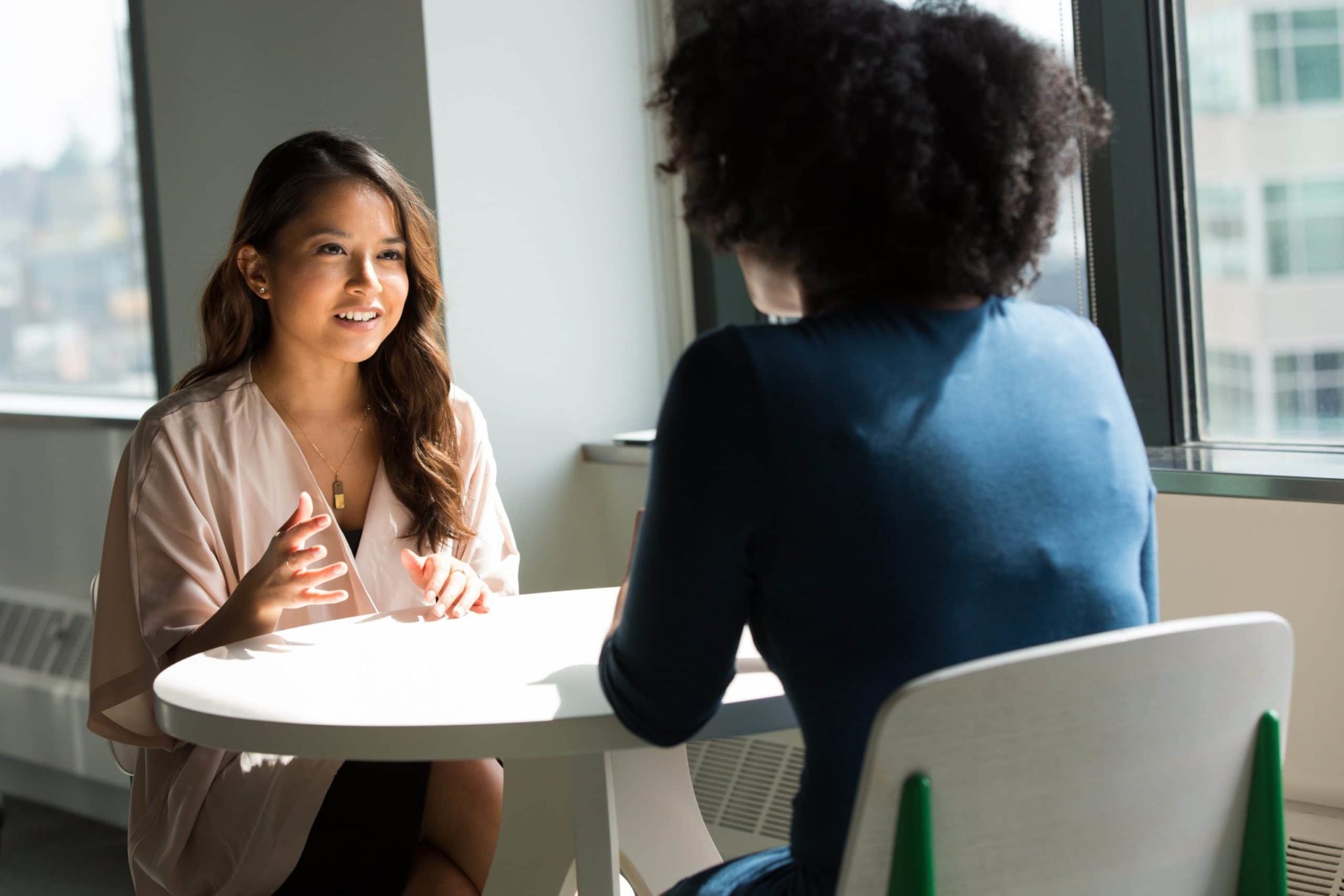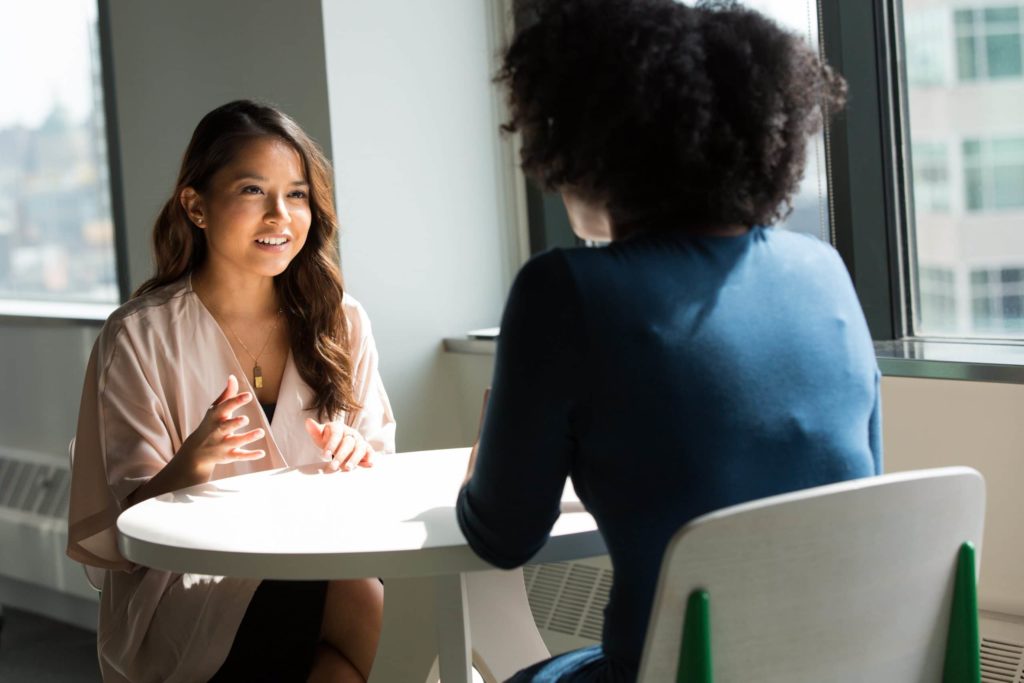 Don't drag your potential social media agency on that long-winded journey with you. Get everything provisionally approved, so you know you're in good shape to start looking.
4. What are your KPIs?
What are your key performance indicators (KPIs)? From a social media perspective, these are usually to boost engagement, drive more web traffic, get more signups, connect with influencers, or improve customer service.
Knowing your KPIs will help you to communicate your needs and targets to your potential social media agency. It's very important that the key decision-makers in your organization agree on this ahead of time to ensure there is alignment among your team.
Failure to discuss this at an early stage can result in a breakdown in communication with your agency later.
5. What are your internal resources for social media marketing?
Take stock of where you are right now before you reach out to a social media agency.
Ask yourself such questions as:
Do you have an in-house designer? Can she cope with more designs for social media?
Do you have a content writer? Can he create engaging posts for social media?
Do you need to have social media posts signed off by legal or compliance? How will that work if you hire an agency?
Knowing the landscape of your internal capabilities will help you to identify the scope of work for your outsourced team.
6. What is your budget for working with a social media marketing agency?
The budget can be one of the most frustrating aspects of searching for a social media agency. Why? Because nobody will say the price!
Your boss won't tell you an exact budget, most agencies don't write prices on their sites, and there's you—stuck in the middle.
The amount you spend on an agency will ultimately depend on the amount of work they have to do; how good they are and the number of resources they have to dedicate to your brand. This could be $500 per month for a few posts per week or $10,000 for a complete strategy, full channel management, content creation, reporting, and meeting time.
Understanding your scope of work first will help you to determine a fair and competitive price for the agency you choose to work with. Remember, the cheapest agency isn't always the best option (but then neither is the most expensive).
Find an agency that is going to be within your budget, but don't cheap out, either.


Searching For The Right Social Media Marketing Agency
Before you reach out to any agencies, search online to shortlist some potentials options. This can be a tedious process that involves far more than just typing in "social media agency" and contacting the first ones on the search engine page results.
Here are some tips to help you in your search for an agency:
Search engine page results
If you open Google and type in "social media agency," you will have a ton of results returned to you.
But are they good, reputable agencies?
Though search engine results can be a good starting point, you need to remember that the social media marketing agencies at the top are paying Google to be there. This may mean that their organic ability to generate SEO-worthy content and social media buzz is not great.
An agency at the top of a list doesn't necessarily indicate whether it is good at social media management.
Reviews of social media agencies
The sad reality is that many reviews are faked, especially ones that appear on an agency's own website.
That said, reading the reviews in marketing forums, Yelp, Google, and Facebook may paint a more realistic picture of a social media agency. Type in your chosen agency name followed by "reviews," and see what people are saying.
If nobody is saying anything then ask the question yourself.
If you find something alarming, note it down and ask the agency about it later to see how they respond.
Social media pages
You should definitely check an agency's own social media accounts. Is it keeping its pages updates? Is the agency responding to questions? Are updates well written and well designed? Are social media accounts getting a reasonable engagement rate?
Don't worry if the style isn't exactly what you want for your brand. After all, this is their brand, not yours. A good agency will create a style to suit you.
Forget looking at high fan counts as those are often faked. Instead, look at their engagement rate. Statistically, anything over 1% is considered a good Facebook engagement rate. So if a social media marketing agency has 1,000 fans and receives 10 engagements, it is organically doing well.
LinkedIn revelations
Check out the agency's management on LinkedIn. What have they been doing and what is their background? What are the skill sets and strengths of the people working at the agency?
Look for an agency whose directors are thought leaders, bloggers, social media experts, or even guest speakers. If they are prominent in the social media world, they most likely are steering their social media marketing agency in the right direction.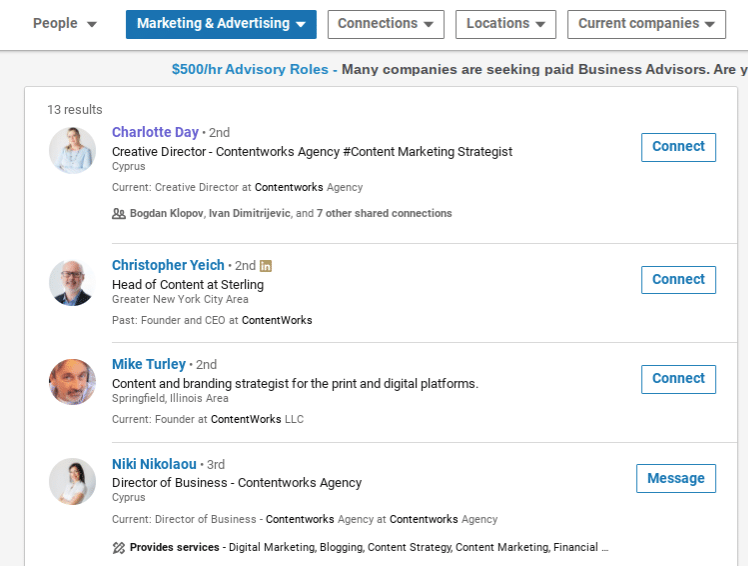 Interview the Social Media Marketing Agency by Asking These Questions
Once you've selected several agencies that you might like to work with, start thinking about your first chat. The initial conversation that you have with a social media agency will tell you a lot about whether they are the right one for you—but only if you ask the right questions.
If you're looking for a specific role, such as a social media strategist, this free PDF of questions to ask when hiring a social media strategist (and what to look for in the answers) is helpful.
Here's what you should be asking:
What do you think of our social media channels right now?
This question can be tricky for an agency, especially if your channels are diabolically bad and they don't wish to appear rude in telling you so.
However, this question is actually designed to see whether the agency did their research.
Assuming you provided your proper company name and website on the contact form, that agency should have several days to check out your channels and get a feel for your social media marketing.
You can tell whether an agency is serious about working with you by their effort to learn about your brand.
One size does not fit all in regards to social media management. With that in mind, if the agency feels comfortable offering you a service without knowing anything about your business, a red flag should pop up in your mind.
What kind of agency are you?
Many companies offer social media marketing services, but are they truly a social media marketing agency?
Many agencies identify as digital marketing agencies, social agency, content marketing companies, video marketing companies, and micro-influencer agencies, and this is often where their true expertise lies. Of course, this also ties into you knowing what you want from your agency.
Digital marketing agency. The idea of a "comprehensive" marketing company sounds great. The truth is that every digital marketing company has strengths and weaknesses. Often, a digital marketing agency has been founded by a web designer or graphic designer who then recruited or outsourced for social media. This may still be great, especially if you do want video, design, content along with social media management.
Content marketing agency.

Content marketing agencies put content at the core of their strategy. This can actually be really great for you if you are looking for clever, original content and not simply at throwing advertising dollars around. They often offer social media services to promote the content they create for clients.

Social media marketing agency.

A company that identifies itself as a social media marketing agency should have a high knowledge of social media. They are likely to offer full social media management, advertising, retargeting, and reporting. The agency may not be so skilled in content creation and organic techniques, so be sure to check that out.

Micro-influencer agency. Have a particular niche and want to get influencers to start spreading the word (and the love) about you? A micro-influencer agency focuses on getting the right influencers for a business.
Related reading: Where, How, and When to Use Influencer Marketing
Do you have a case study we can see?
A good social media agency will be able to provide you with an example or case study of a brand they have worked with. That may include their online content, social media channels, social media advertising, and ROI (return on investment).
Many agencies sign NDA (nondisclosure) agreements with clients so they won't be able to reveal everything. However, there will be one or two examples they can share with you.
Citrus Content, a content marketing agency in the UK, shows examples of the work it does (including social media management) on behalf of its clients.


How will you measure the success of your social media activities?
The company you hire to manage your social media efforts should be able to define the key performance indicators of their efforts. This means that monthly, they will be able to report on their work.
An agency can monitor their results by looking at:
Social media growth. How many organic fans and followers did you gain?
Social media reach. How many people did your campaign reach?
Social media engagement. How much did your social media engagement (likes, comments, etc.) increase?
Website traffic. How much did your website traffic increase as a result of social media?
Lead generation from social media. How many new leads did you generate from social media?
Of course, some of these metrics will depend on you either giving website access to your agency or communicating effectively with agency clients each month.
Try to get a sample of a monthly report to see if the style and data meet the needs and comfort level of your business. If they use social media reports from a social media analytics tool like Agorapulse, they should be clear to read and provide the data that you require.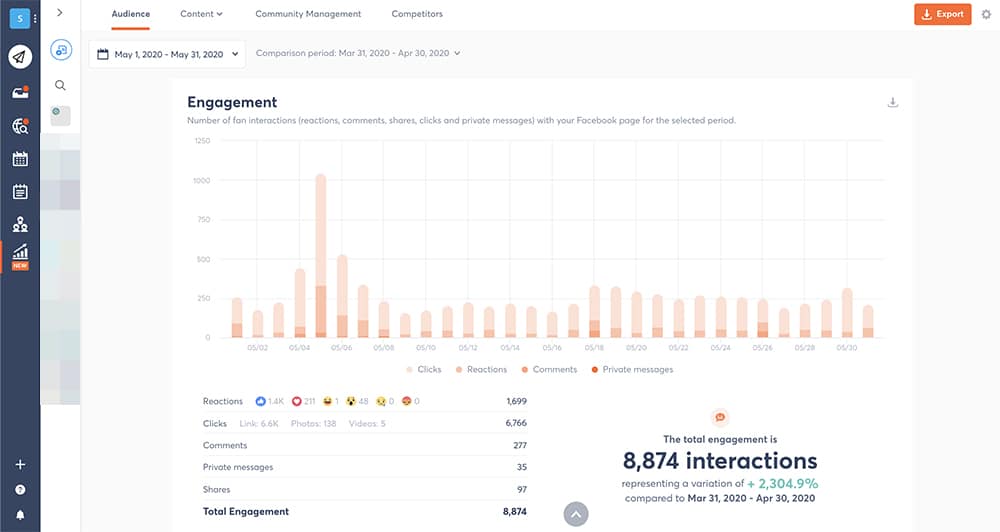 Do you have any experience in managing social media within our industry?
This is a good question to ask during the agency interview process, especially if your industry is very niche.
My agency, for example, works predominantly with the financial services sector, which is fraught with rules, regulations, and specific terminology.
If your industry is also specific, you can benefit from working with an agency that gets it. The more experience an agency has in your industry, the more likely they are able to produce the results you are looking for.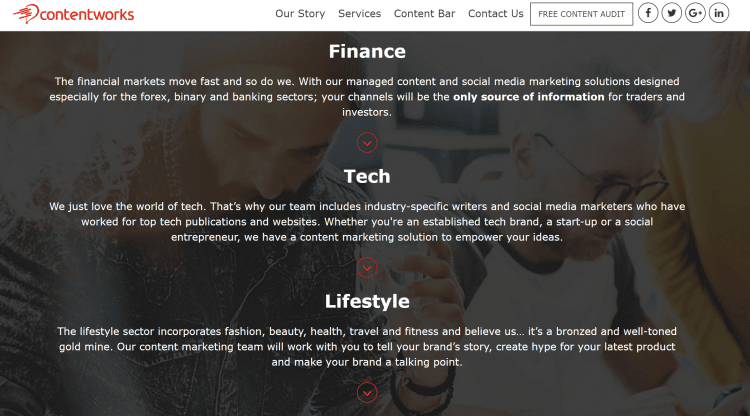 If the agency has worked within your industry before, then ask them if they enjoyed it and what challenges they faced.
If they do not have experience in your industry, ask them what their understanding is of the industry and how social media marketing works within it. Again, this will show you a bit about the research that the agency did before speaking with you.
How much strategic direction will you provide?
If your company does not have internal social media marketing experience then you will require strategic direction. Check that your potential agency can provide this and how much it will cost. Expect to pay for marketing strategy, additional reporting, training, or brainstorming days.
How frequently will you communicate with us?
When hiring an agency, communication is everything. You need to know what's going on and what the social media marketing plans are moving forward.
Before you commit to a company, find out how often they plan to communicate with you to discuss progress and goals, whether you will receive a monthly report and how often you can have a call.
Find out whether the agency will use a social media dashboard like Agorapulse to bounce ideas off you or send you specific posts for approval.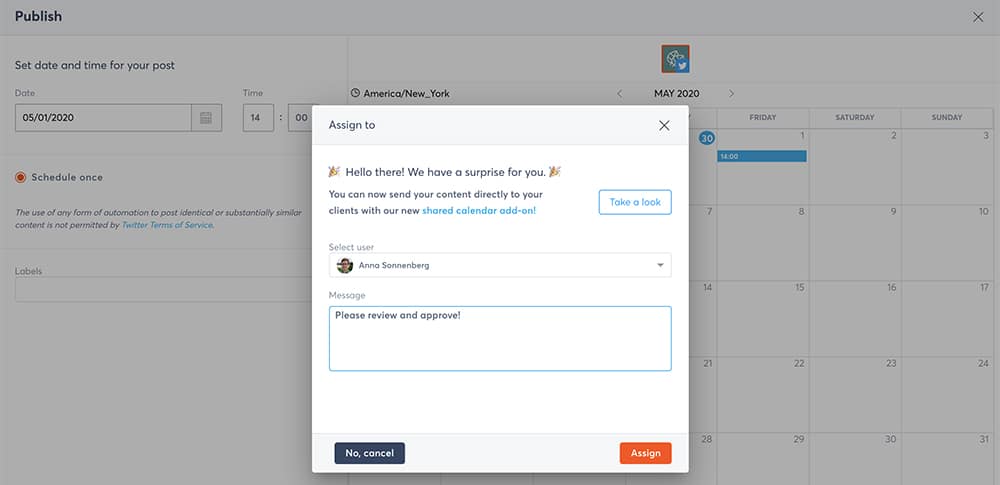 Every agency has boundaries, so respect those. For example, don't expect to have someone on Skype with you all day long. Decide upon weekly or biweekly and ensure that everyone agrees.
Do you outsource work?
Most agencies will outsource some of their work so that in itself isn't an issue. The main issue here is to find out who will take responsibility for the work.
For example, if a freelance writer creates an article, will the agency be checking it before it is posted on your channels? Will third-party contractors have access to your social media accounts?
If so, then will the company be taking responsibility for that, and will they, too, sign an NDA?
Do you love what you do?
This question is a really important one. And if you are on a face-to-face video call, you will be able to gauge the reaction of your agency's personnel.
For me, passion and creativity are everything in regards to content and social media marketing, and it really shows in the work that is produced. You want to hire an agency that has great ideas, researches your competitors, proactively comes to you with suggestions, and looks to differentiate your brand.
In turn, you need to be passionate about your brand when you are speaking with the agency. There is nothing more off-putting than the prospect of working with people who hate what they do!
Which social media management tools do you use?
Though this question probably won't make or break your decision about the agency, it is a good way to gauge how they are managing multiple social media accounts.
Agencies like mine, Contentworks, are able to streamline their workflow using Agorapulse, which allows us to assign tasks, schedule updates, and approve content.
Which social media elements can you handle for us?
This question is to ensure that your agency can match your needs.
Some of the elements required may be as follows:
Will they undertake content creation for blogging and social media updates?
Will they answer client questions or private messages on your channels?
Can they find, groom, and activate influencers in your industry?
Will they handle your advertising and social media spend?
Are they able to create images and videos for your social media channels?
It's unlikely that an agency will be strong in all these categories, so decide which you need most and go from there. If they can't manage one required element, ask whether they work with another agency or partner who can manage this for you.
Confidently Choose The Right Agency For You
Once you have completed these three phases, you should feel pretty confident about selecting a social media agency to work with. While selecting a social media agency can be a tiring and serious business, if you pick the right one then working together should be a breeze.
P.S. If you want to check out Agorapulse for social media management, start a free trial today – no credit card needed.