Want to keep learning and growing as a social media manager but don't have a lot of time? Social media podcasts can be a fantastic way of consuming helpful content while on the go (or when resting your eyes).
From freshly launched features to tactics that could level up your strategy, there's always something new to learn about social media. So how can a social media manager stay on top of everything—especially if you don't want to clock more screen time?
Listening to social media podcasts is a great way to:
Catch breaking news
Learn how to use complex features
Hear about how experts have overcome marketing challenges
Find inspiration to tackle your workday more efficiently
Ready to queue up the best social podcasts?
Here are 15 favorite social media podcasts for social media managers.
1. Social Media Lab Podcast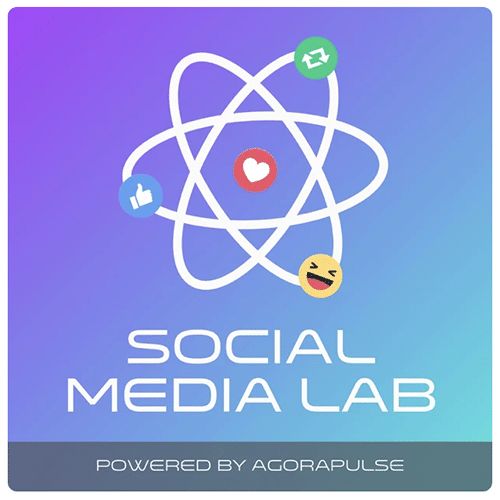 If you're as tired of hearing rumors about social algorithms as I am, the Social Media Lab Podcast can help.
Led by content scientist Scott Ayres, the Social Media Lab team uses science (i.e., social media experiments) to find out there's any truth behind speculation—and to show whether commonly accepted practices are really best.
Whether you want to know how many emojis to include in tweets or if you should include a CTA button in your Facebook Ads, this podcast has answers.
2. Social Media Marketing Podcast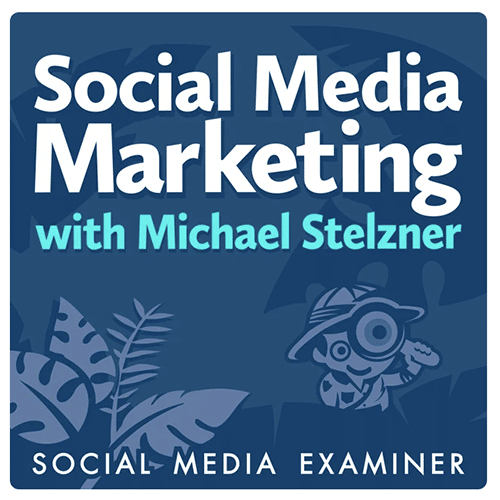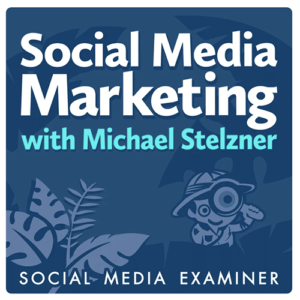 For years, Social Media Examiner's Social Media Marketing Podcast has been my go-to for news and strategy tips.
Host Michael Stelzner offers actionable tips on everything from fixing your Facebook Ads to getting more from organic LinkedIn marketing. This podcast also touches on new social platforms like Clubhouse and adjacent topics like influencer marketing and website analytics, so it's a great place to get a well-rounded picture of social media marketing.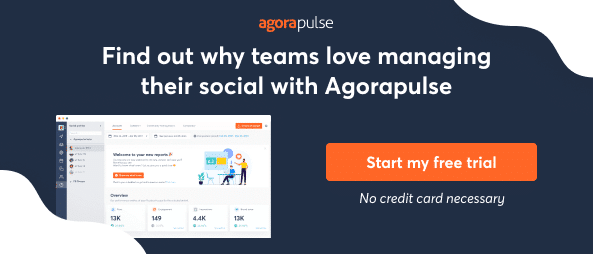 3. Maximize Your Social Influence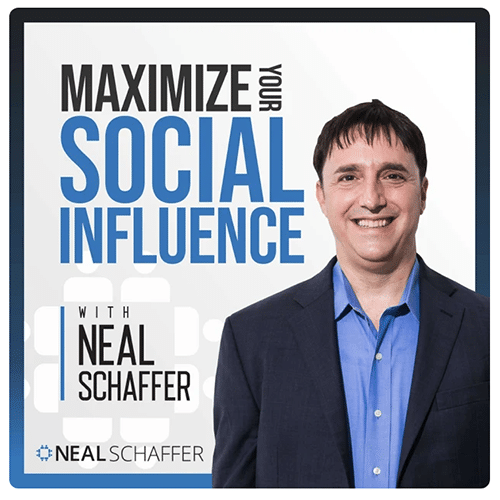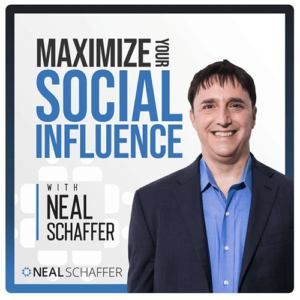 Although its first episodes date back to 2013, this social media marketing podcast adopted in 2019 its current title: Maximize Your Social Influence.
If you want to optimize your influencer marketing strategy or build your influence, this is the podcast for you.
Host Neal Schaffer discusses everything from creating content and measuring ROI to choosing the right tools for your marketing strategy.
4. Savvy Social Podcast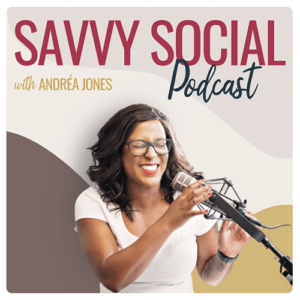 If you're an online entrepreneur or a digital content creator, the Savvy Social Podcast should be at the top of your list.
Host Andréa Jones talks you through common social media mistakes and how to use new features like Instagram Reels. But she also covers topics that other podcasts don't touch—and that social media managers will find especially helpful.
Tune in to hear about niching as a social media manager, transitioning into a successful social career, and how to develop a better business mindset.
5. Marketing Hyperdrive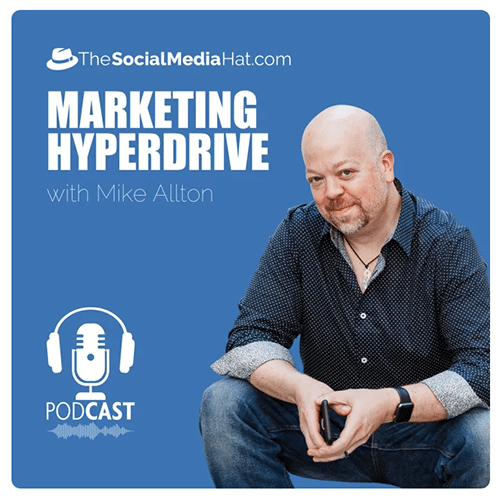 For years, Sunday evenings have been my time to prepare and get organized for the upcoming week. Since Agorapulse brand ambassador Mike Allton's Marketing Hyperdrive podcast comes out on Sundays, it's the ideal addition to my weekly routine.
This podcast covers the week's social media news and offers insights and tips designed for smarter marketing. Subscribe to learn everything from how the Instagram API works to how collaboration can help you succeed on social media.
6. SocialPros Podcast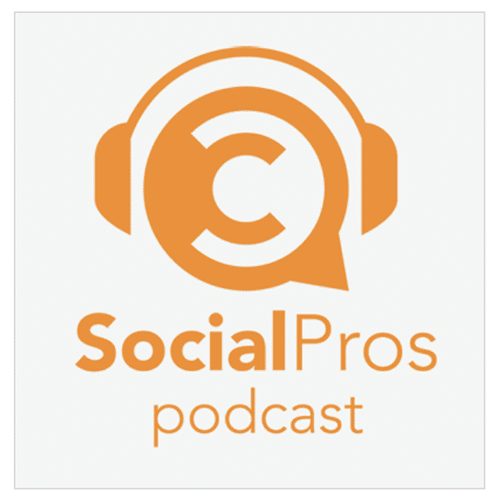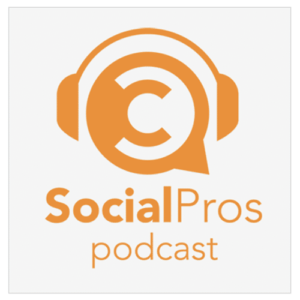 As its name suggests, the SocialPros Podcast features two expert hosts, Jay Baer of Convince & Convert and Adam Brown of Salesforce.
Along with sharing their own expertise, these social media pros offer unique insight into behind-the-scenes stories you won't hear elsewhere. Tune in for interviews with Google, Walmart, ESPN, and others to learn how big brands have overcome social media challenges.
7. Social Media Marketing School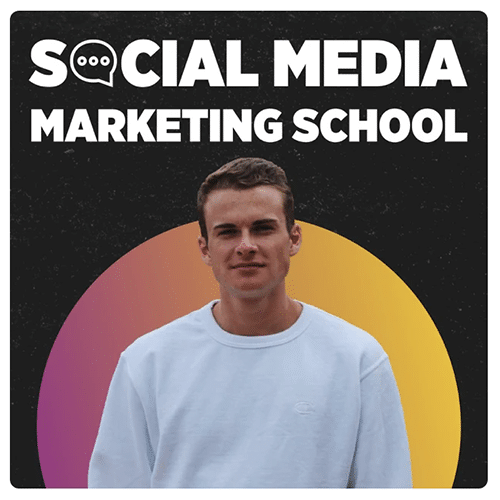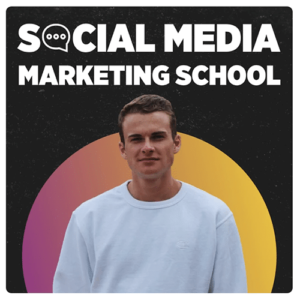 Do you feel like you can't quite crack the Instagram code? The Social Media Marketing School has a lot of the answers you're looking for.
Host Ethan Bridge built a huge Instagram following in just a few months, a goal many of us aspire to accomplish. The podcast's episodes center the results from his experiments, with tips on gaining followers, finding the right time to post, and creating viral content.
8. Social Media University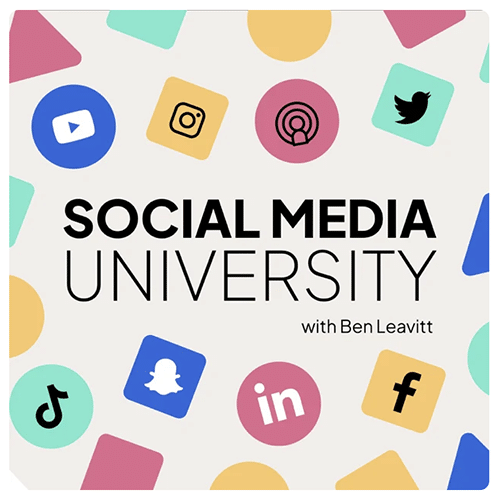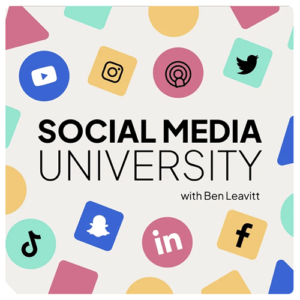 Whether you want to grow your presence on Instagram, YouTube, or both, the Social Media University podcast is essential listening.
In each episode, host Ben Leavitt interviews a different social media marketing expert. That means you get to hear a wide range of perspectives from industries ranging from fitness to finance. Since many episodes feature small business owners and entrepreneurs, this podcast is key for social media solopreneurs.
9. Perpetual Traffic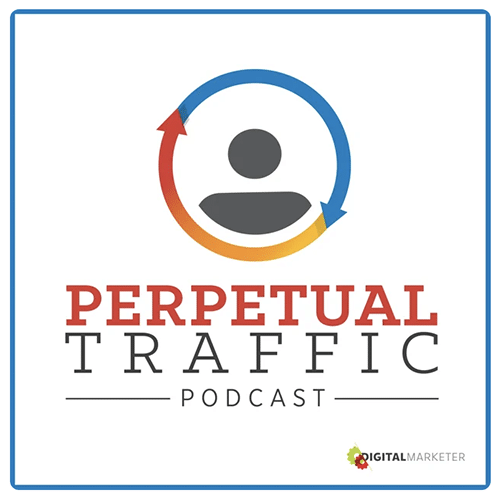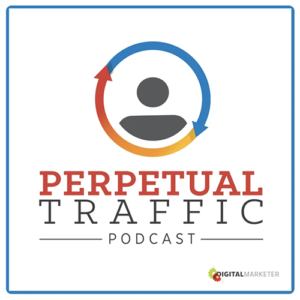 Ever since I first started running Facebook Ads, I've looked to Digital Marketer's Perpetual Traffic podcast for insight. I still think it's one of the best social media podcasts for paid traffic.
I've found this social media podcast really helpful for developing better ad funnels and learning about lesser-known (but super-helpful) Facebook Ads features. While most episodes focus on Facebook, some also touch on Instagram and Google Ads, for a more cohesive advertising strategy.
10. Smart Agency Masterclass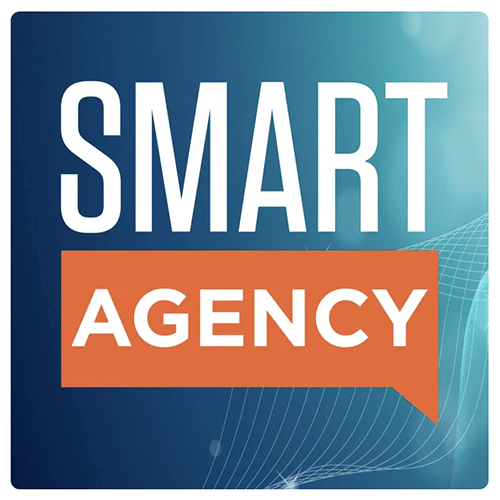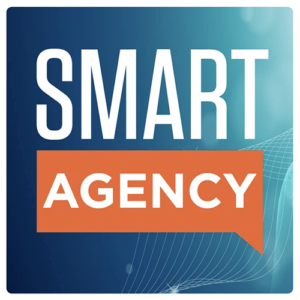 If you're a digital agency owner or you're thinking about launching one, the Smart Agency Masterclass podcast is a must-listen. How can you sign more clients? How can you set your agency apart from the competition? What's the best pricing model for your agency?
Host Jason Swenk has years of experience with building digital agencies and also has answers to most of your pressing questions. I also appreciate that these episodes average just 20 minutes, so they're easy to squeeze in during a lunch break.
11. Beyond the To-Do List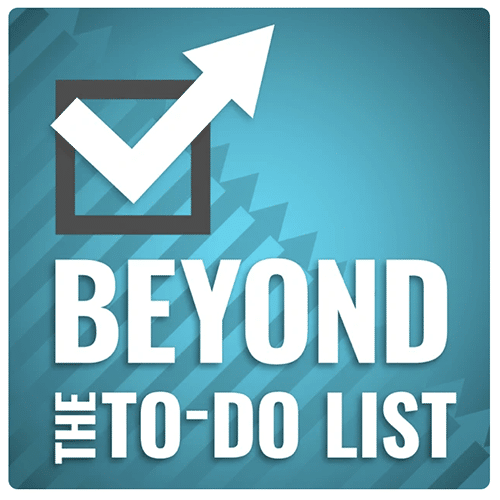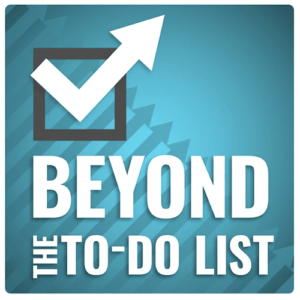 For busy social media managers, your to-do list can seem endless and overwhelming. As Agorapulse's director of its Social Media Manager School, Erik Fisher knows this struggle—and how to overcome it. He's packed Beyond the To-Do List with productivity tips and interviews from professionals who have actually implemented them successfully.
From improving your writing to fighting perfectionism, this podcast covers tons of helpful topics for social marketers.
12. Productivityist Podcast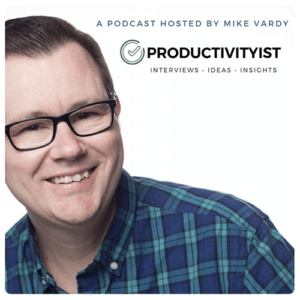 Do you always feel like you're running behind? Maintaining high productivity levels can be a real struggle for social media marketers, but the Productivityist Podcast can help.
In each episode, host Mike Vardy talks you through major challenges and shares actionable tips for tackling them. Subscribe to learn tips on making decisions, managing time, setting goals, and sticking to those to-do lists.
13. Online Marketing Made Easy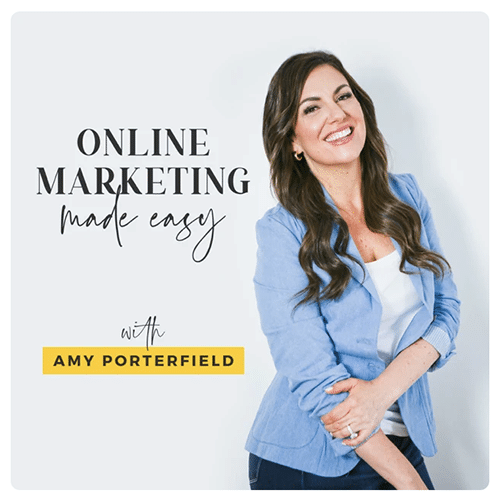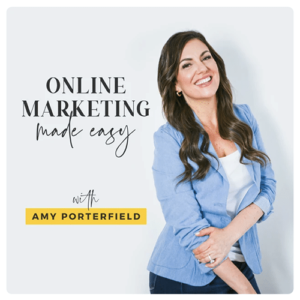 If you dabble in email and content marketing in addition to social media, you'll appreciate Online Marketing Made Easy. Topics range from Facebook Ad mistakes and content calendars to customer loyalty and sales pages, with plenty of expert interviews.
Because host Amy Porterfield is a digital entrepreneur, this podcast also touches on tips for running an online business and being your own boss. I highly recommend this one for social media agency owners.
14. Marketing Smarts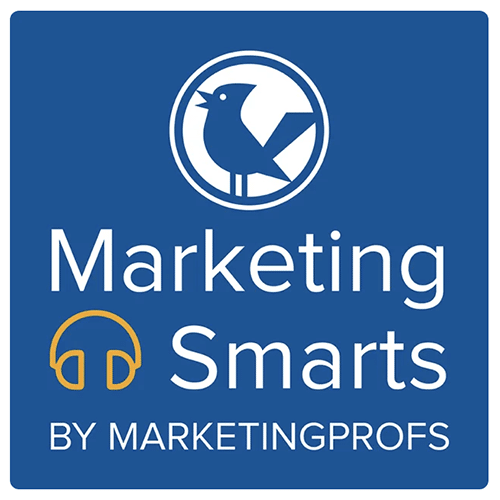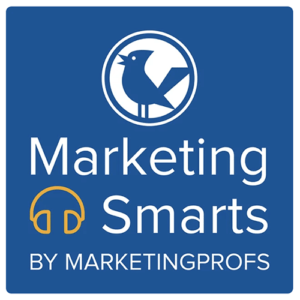 From newsletters to courses, MarketingProfs' resources have taught me a lot about digital marketing over the years. Its Marketing Smarts podcast is well worth a subscription too, as it covers social media and much more.
Tune in for interviews with social execs and to learn anything from optimizing content strategy to building better relationships online.
15. Marketing School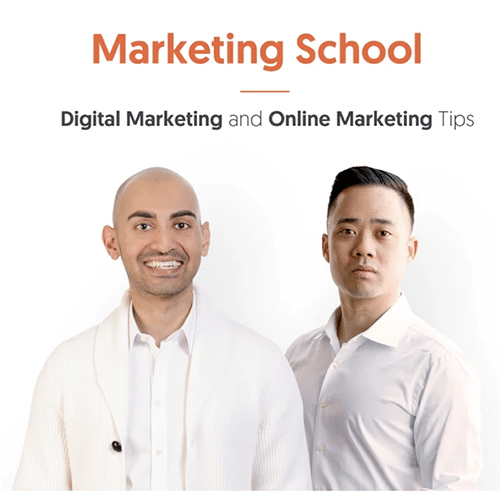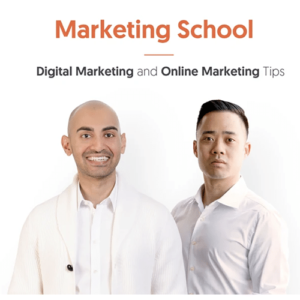 Don't have much time to tune in to podcasts? Just looking for some food for thought to inspire you or inform your strategy? The Marketing School podcast is always a good bet. Veteran marketers Neil Patel and Eric Siu publish daily episodes, and each one is only a few minutes long.
Topics range from reputation management and influencer marketing to Facebook Ads and marketing tools. Since the episodes are bite-size, they're great for getting a quick look at social media-adjacent topics—like SEO or Google Ads—that can inform your strategy.
Do you handle social media for the financial, beauty, education, or another field? Round out this list of the best social media marketing podcasts with options specific to your industry. Then you'll have the optimal podcast queue for learning and leveling up.
Get started on saving time and energy on your own social media management! Check out our free trial of Agorapulse to help you schedule, track, and measure all your social media efforts.