Instagram is a marketer's dream, with higher-than-average engagement and a particular enthusiasm from users to discover and engage with brands on the platform.
So, it's relatively easy to drive engagement on Instagram and use it for brand awareness. What's trickier is to take that on-platform engagement and drive it into meaningful, off-platform action, taking users to the site of your choice.
Making sure that you're choosing the right Instagram profile link, therefore, is crucial. You only get a single link on your profile (aside from ads and Stories if you qualify, which we're not counting here).
You need to make that single link on Instagram count.
Whew, that's a lot of pressure for a single Instagram profile link, especially when you have so many different options for what to choose.
In this post, we'll take a look at four popular Instagram profile link options you can choose from and how to decide which one is right for you.
Related Post: Instagram 101
The Homepage of Your Site
This is a classic option: You list the homepage of your main website as your profile bio link.
It's easy to see why this is a popular choice. When users first come to your Instagram profile and want to learn more about you, purchase from you, contact you, or find specific information they need, sending them to your homepage is a safe bet.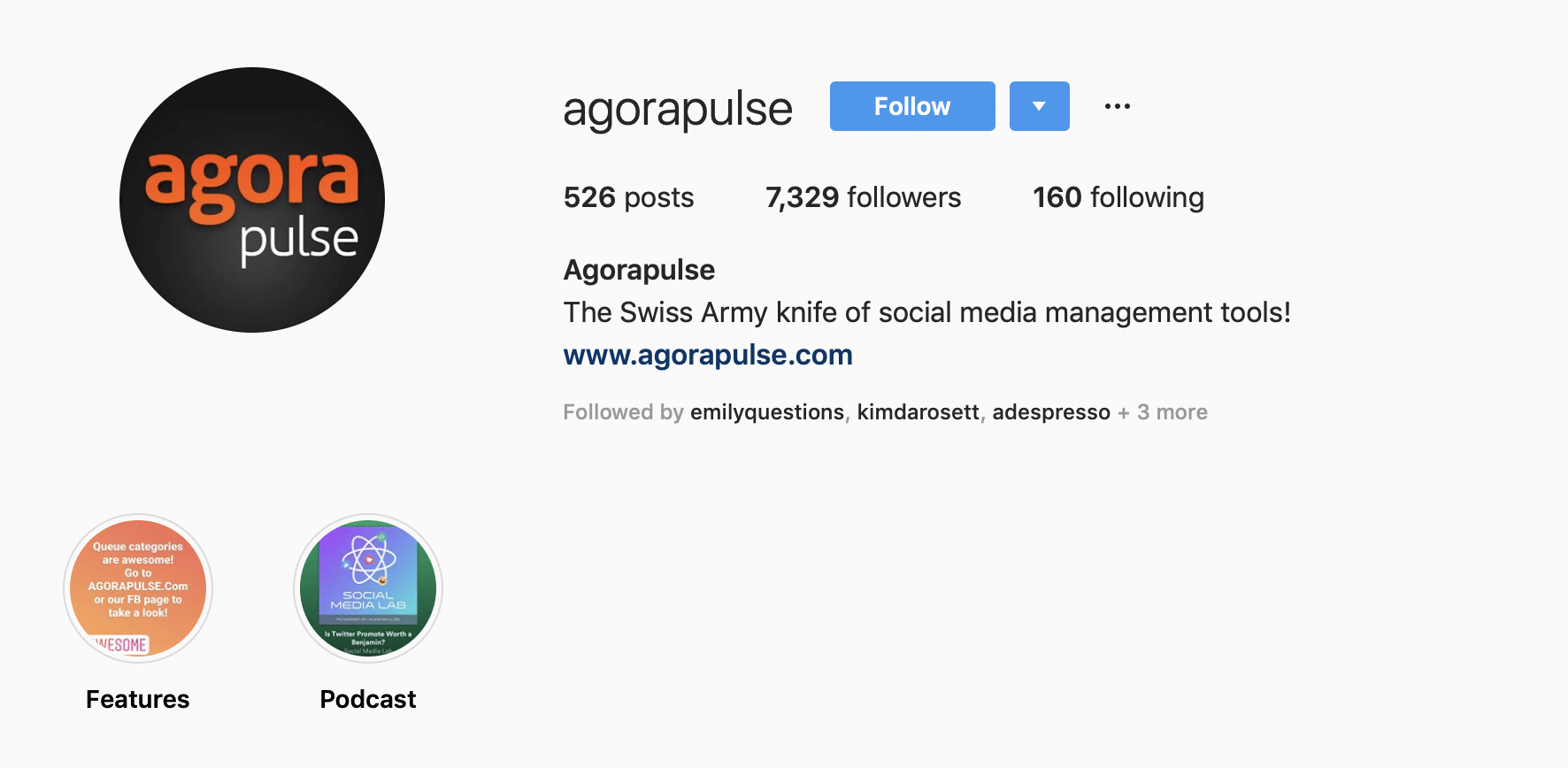 Homepage links are evergreen, which means you can set them and forget them, and they'll be useful to pretty much every user who needs more information about your brand, no matter what stage of the funnel they're in.
Many homepages, after all, have built-in navigation systems and CTAs to drive conversions effectively. They're a good choice for pretty much every brand, and when in doubt, this is the one to go with.
An Instagram-Synced, Third-Party Gallery
Some brands are able to use Instagram almost like a content marketing platform, where they share everything from recipes to outfits to DIY content in post images and videos.
They then leverage a user's interest in the snapshot and their desire to see the content in full to send users to "check out our link in the bio."

When users click, they're immediately taken to a third-party site that has the company's branding and an exact duplicate of their selected and current Instagram posts.
When users click on one of the posts, they can be taken to the product page/recipe link/ specific landing page giving them the information they need.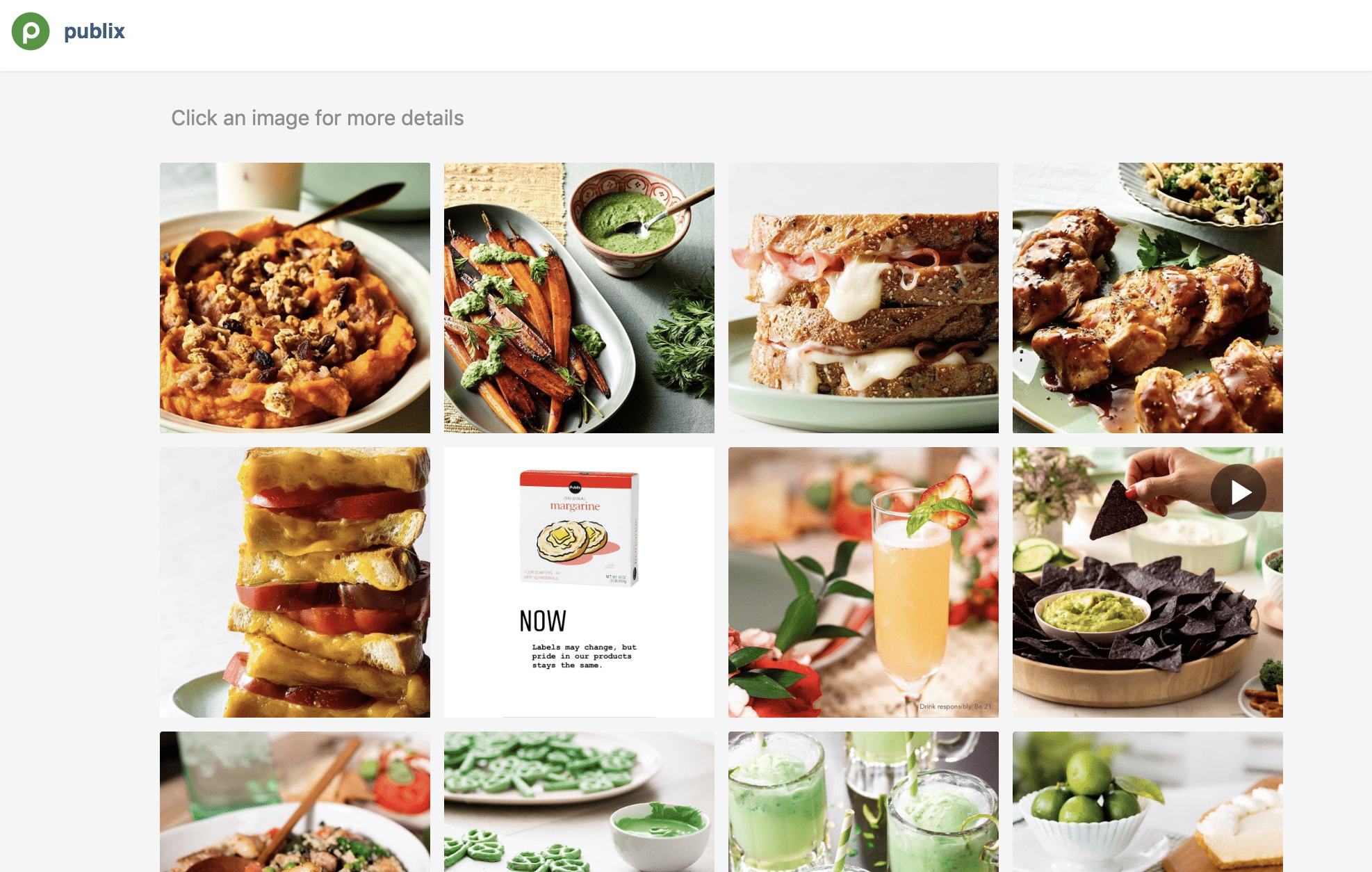 If you're using your Instagram as a content distribution channel as a way to build relationships with your audience and attract new users, this is a great choice.
You can send people exactly where they want to go. In many cases, this is somewhere on the site, so they can access the rest of it if they need to.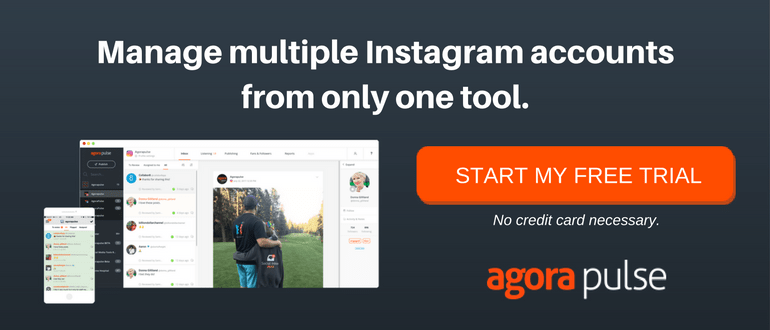 Contest Link
Running a contest or a giveaway on Instagram? In these cases, it may be a good option to temporarily feature the landing page to the giveaway or contest on your profile.

Some brands choose to use contest software which allows them to collect lead information like email addresses or phone numbers in addition to potential on-platform engagement.
In this case, they need to send users to a secure landing page where they can enter that information.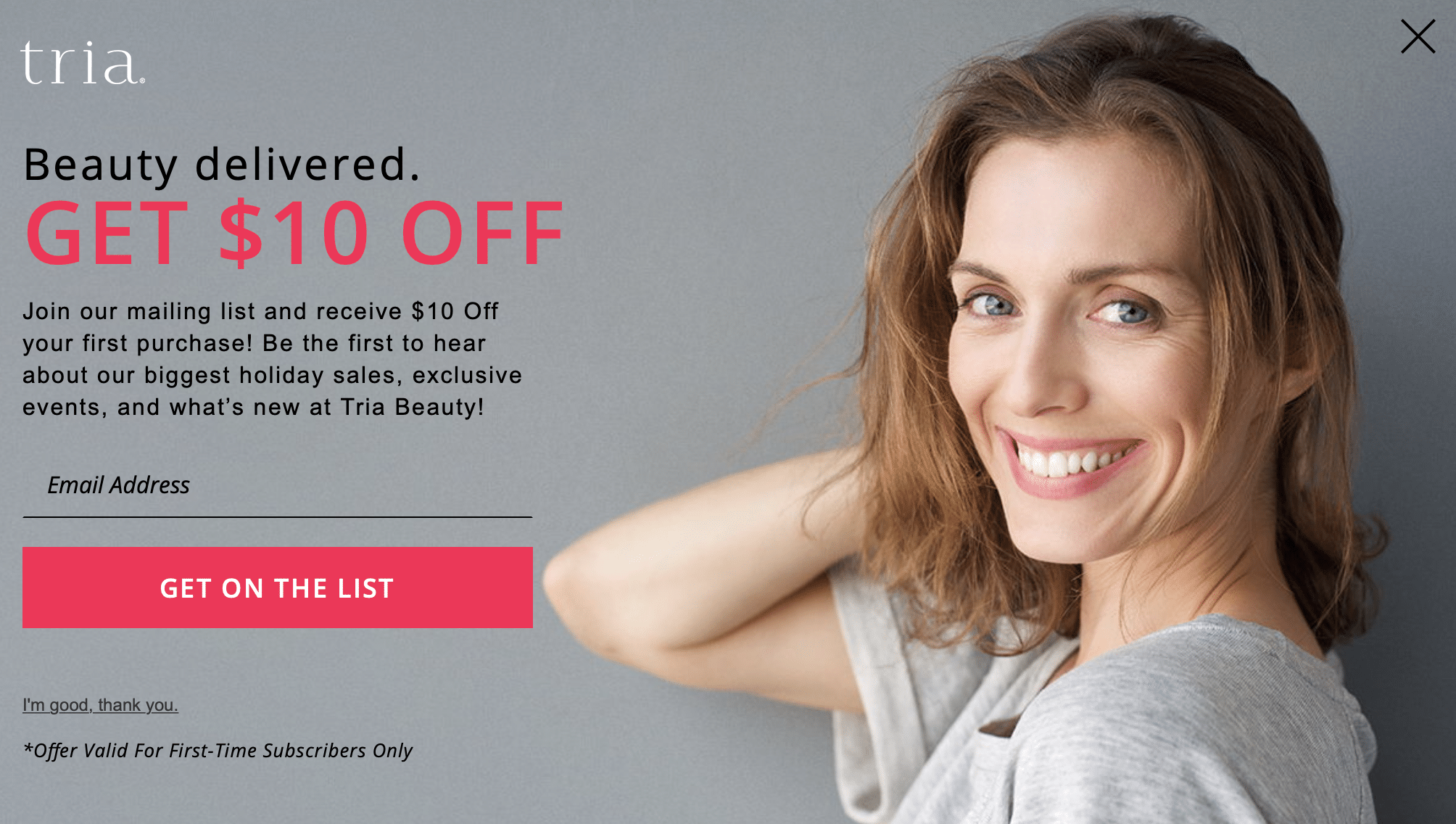 If you're running a contest that sends people to a landing page, go ahead and temporarily make these landing pages your Instagram link bio.
It will give your contest more visibility and make it easier for people to enter (thus making it more likely they will). Just make sure to remove it as soon as it's over.
Temporary Link to a Specific Landing Page
Something to keep in mind:
Your Instagram profile link is your one big opportunity to drive traffic from your profile to wherever you want it most online.
In some cases, this will be a very specific landing page and not just the homepage of your site. This may be temporary, or you may cycle through relevant landing pages as you come up with new events or lead generation offers.
If you want to drive a lot of traffic and attention to something in particular, this is your chance. In the example below, Mitchell Wade used its bio description and link to recruit stylists.

Other great uses of this are promoting upcoming events (sending users either to a Facebook event page or online registration page), or featuring sales pages.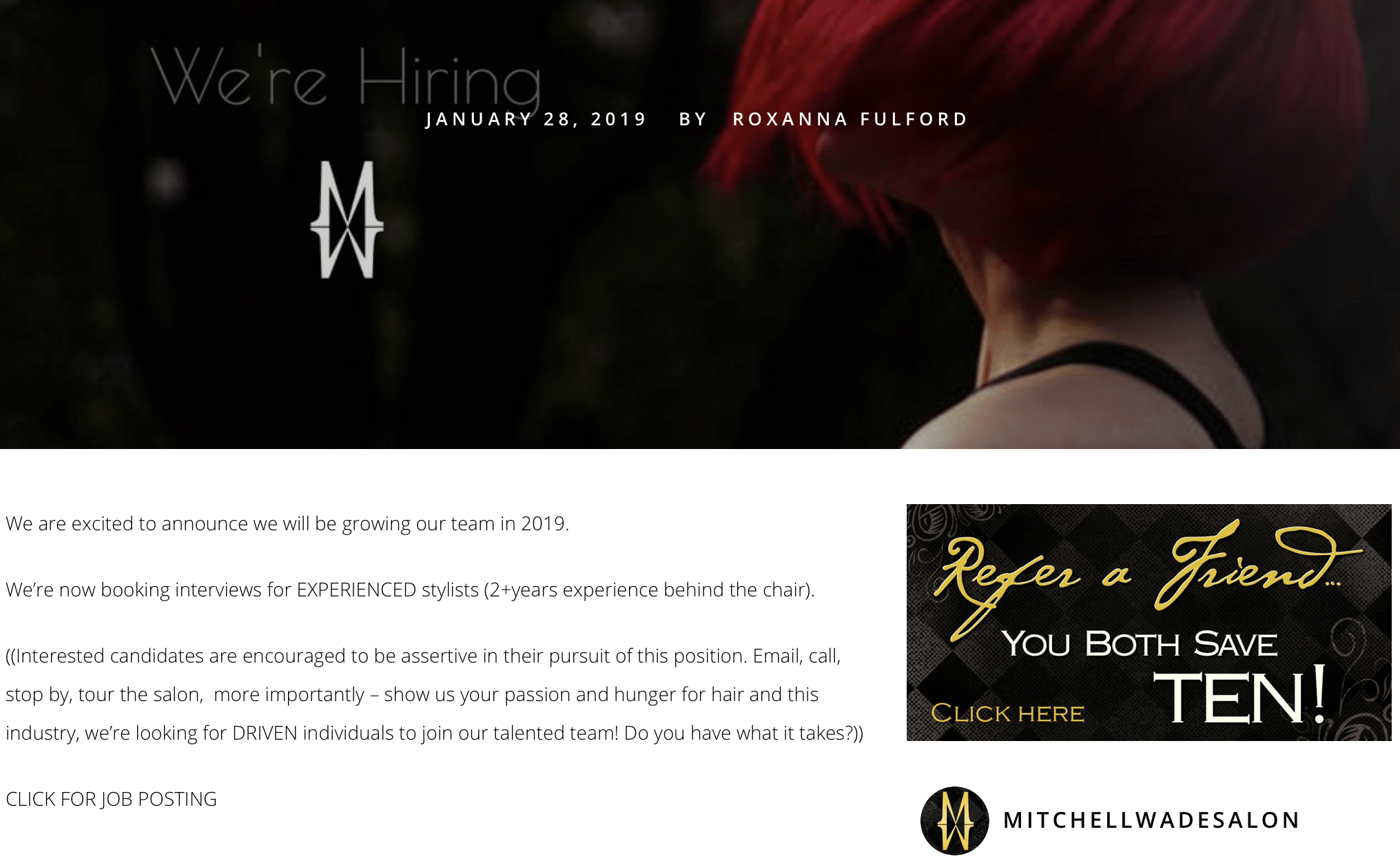 To get the most impact here, schedule plenty of native posts within the time period this link is live. You can use Agorapulse to schedule this content far in advance, timing up your campaigns for maximum impact.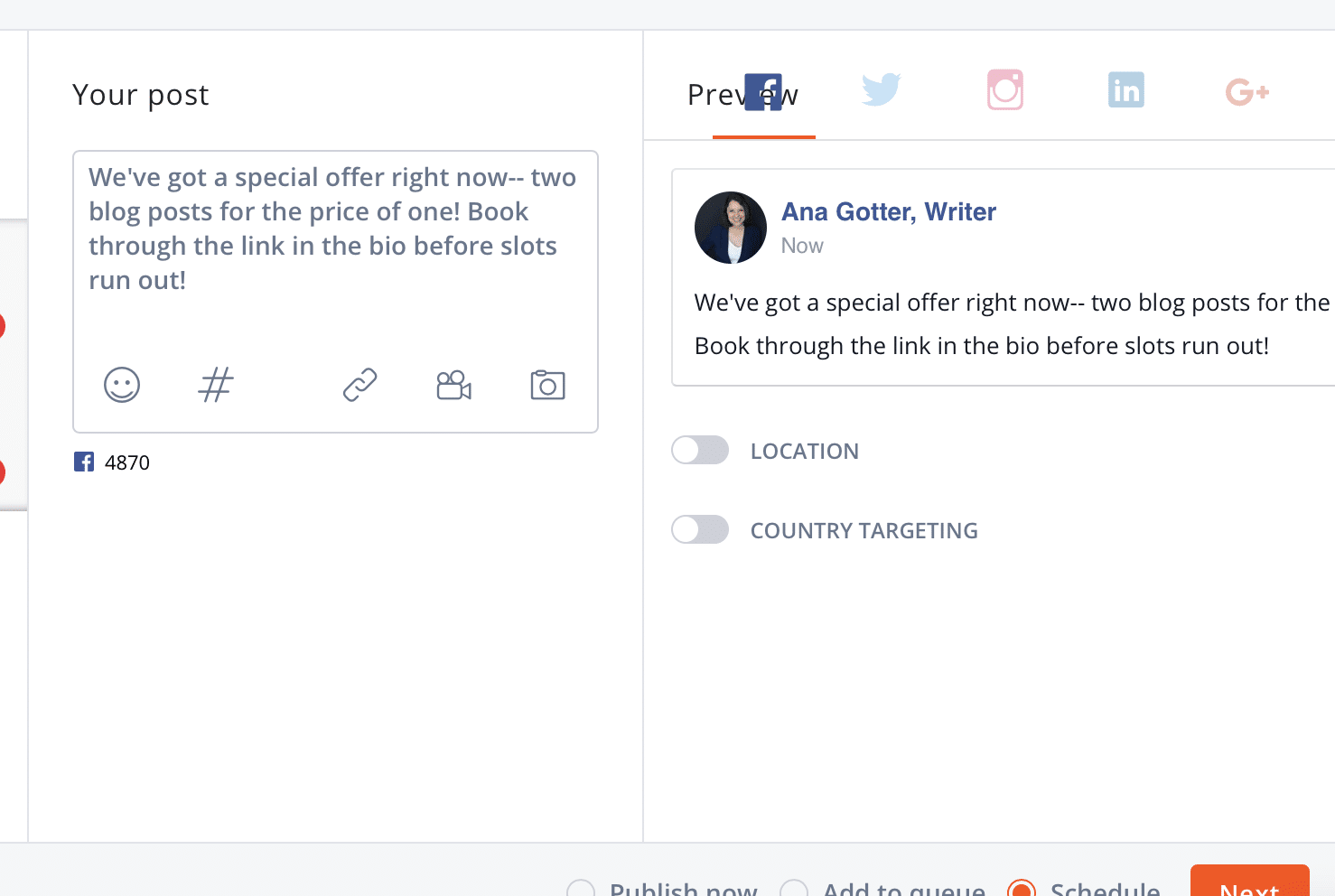 Don't forget to change these landing page links when they're no longer relevant. (You can always stick to the homepage option unless specific campaigns call for landing page links temporarily.)
* * *
There is no one right choice of Instagram profile links that will work for every single brand. You need to consider what works for your specific business and your goals.
Think about what you want to get out of Instagram. Then decide which link would benefit the largest percentage of your audience overall to help them find the information they need. If you take both user intent and your goals into consideration (which your posts should be aligned with), you'll be able to choose what's right for you.
And when in doubt, test it! Try two different links for a similar period of time and see if one yields more conversions.
Sign up now for a FREE demo.
Pin This Post