In Search of a One-Stop Shop for All Things Social Management
Ben Meakin is the head of search and social media at Fluid Ideas, a full-service digital marketing agency with clients ranging from global luxury brands to e-commerce businesses—and everything in between.
Powered by excellent results and word of mouth, Fluid Ideas has grown incredibly quickly. It now has more than 50 team members managing close to 100 social media profiles. But with such incredible growth comes big challenges.
To keep up with growing demand, they needed to rapidly modernize the way they managed and worked with social media. The agency realized that the tool that they were using wasn't going to cut it if they wanted to meet the increased demand for business and the expectations of clients.
"We were looking for something that was very much a one-stop shop, where we could manage all of our publishing, user engagement, listening efforts, and do that within a kind of price structure that worked well for us as an agency. That's what led us to Agorapulse in the end. The tool became a one-stop shop for us for social media management and added other stuff that we didn't know we really needed at the time."
Finding a Platform That Exceeds Expectations
When Ben and his team discovered Agorapulse, they found a tool that did far more than the "basic" social media tasks they used to do with their previous tool.
Along with being able to engage with their clients, schedule content in advance, and easily publish posts, Fluid Ideas began using two additional functionalities that they didn't even know they needed. These functionalities have completely changed the way they manage their clients' social media.
One feature that has helped streamline Fluid Idea's social media process is the option to assign content internally to other teammates. With this feature, they've managed to increase their team's efficiency and transparency when working on social media.
With Agorapulse, you can organize social media content, schedule posts, produce social reports, and collaborate without chaos. You can assign content to colleagues and have them weigh in on social media content.
You can also get approval from clients via a Shared Calendar.
Additionally, with Shared Calendars, the agency has been able to lose the external tools they were using as a part of their content approval process. Now, instead of having to curate and update spreadsheets for each of their clients, Fluid Ideas can easily share a link that takes clients to the appropriate Shared Calendar.
"Just being able to schedule our content in one place and send a quick, easy link to a client no matter how tech-savvy they are… And then they open it up, approve or reject the content, and the process is completely seamless, rather than having spreadsheets all over the place."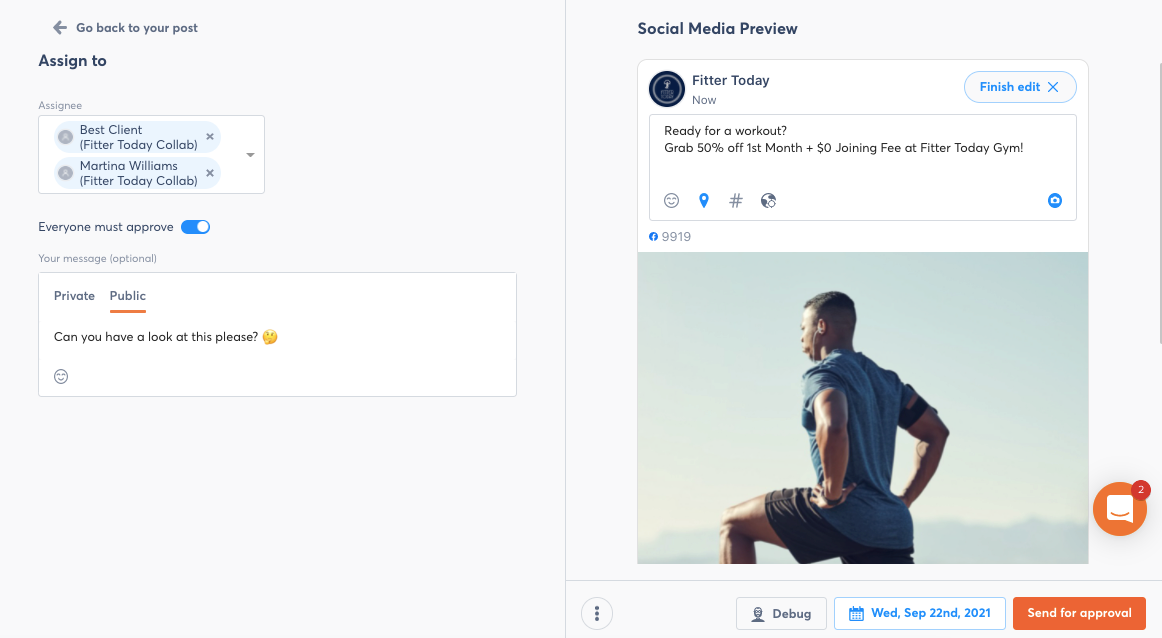 Social Media Reporting Made Simple
In regards to creating reports, the agency also discovered a more efficient way to build reports and share accurate data with their clients.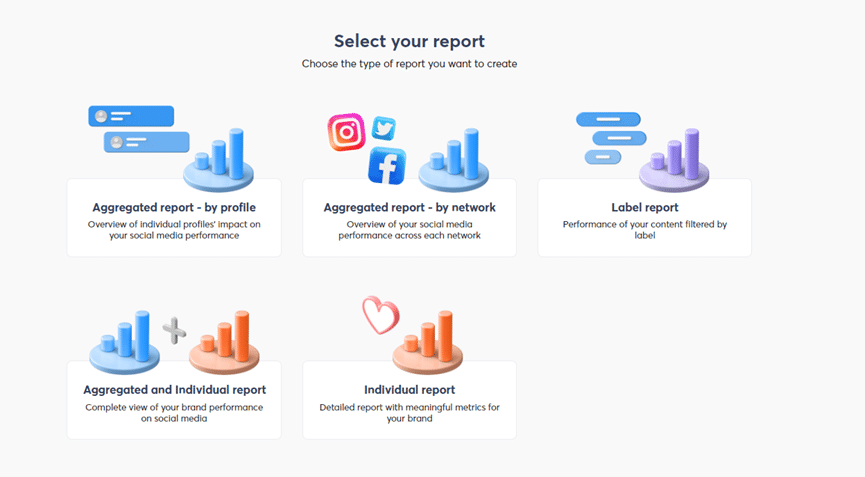 Before using Power Reports, the agency spent hours consolidating data from different sources into a document, which they then shared with their clients.
Now, they can automate this process almost completely, and they can even access insights to analyze their social media performance whenever they need to—all from the same dashboard.
Using Agorapulse's reports, you can demonstrate:
Account growth
Audience demographics
Impressions
Content overview
Engagement
Community management
Best times to publish
"Utilising Agorapulse for our client's social media has had a huge impact on our business as an agency," says Ben. "Notably, the shared calendar function allows us to save time by not using other platforms/spreadsheets for content sign-off, which in turn allows us to not only gain new clients but gives us the time to delight our current clients.
"The same can be said for the reporting function within Agorapulse, previous to using the platform we designed PDF reports using screenshots from platforms, downloading reports from each social channel and combining all of that into one document. Agorapulse allows us to download all of the stats we need in one place, giving us the time to write commentary and suggestions, which is often the most important part of reporting for clients."
In Conclusion
Summarizing the impact Agorapulse has had on Fluid Ideas, Ben concludes, "From an agency perspective, being able to manage everything easily from one single platform for multiple clients is what drew us to Agorapulse."
Get started on saving time and energy on your own social media management! Check out our free trial of Agorapulse to help you schedule, track, and measure all your social media efforts.