Are you a fan of Instagram Stories? Learn how to share your in-feed posts to stories to increase engagement and reach.
Instagram is always evolving and changing. Recently, they created a new way to get more eyes on your posts or share a post from someone else.
You can now share Instagram feed posts to Stories!
In this post, we'll walk through the simple process and we'll review why you should be sharing your feed posts to Stories.
How to Share Feed Posts to Stories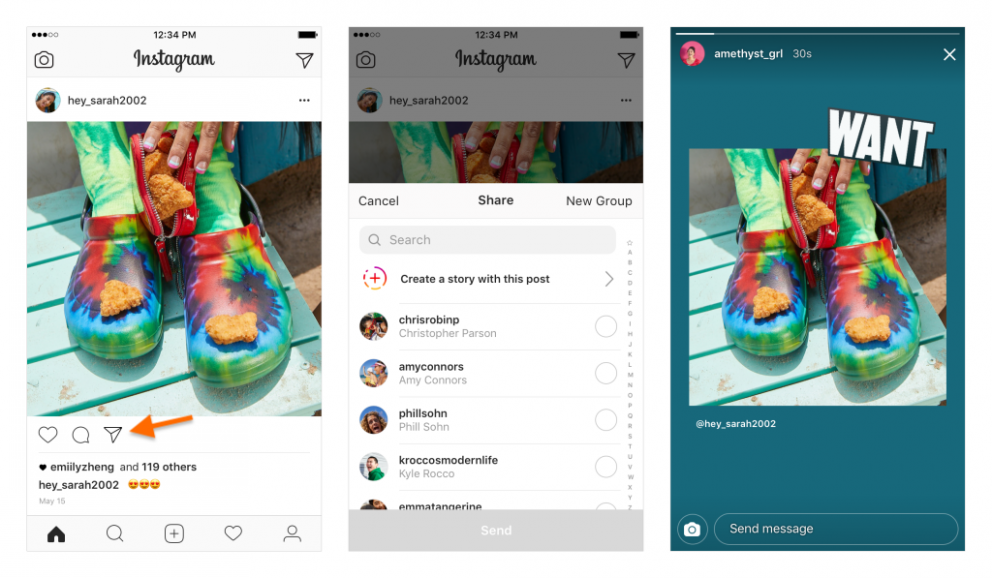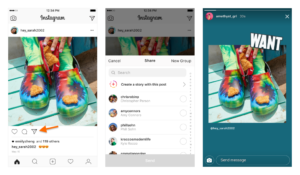 Sharing your Instagram feed posts to Stories is simple.
Tap the paper airplane button below the image.
The "Share Direct" pop up will appear on your screen. At the very top will be the "Add post to your story" option. Tap it.
Your post will appear as a "sticker" in your Instagram Stories creation screen.
You can share any public account's Instagram feed posts to your Stories.
Related: Instagram 101: What Every Smart Social Media Manager Needs to Know
Want to lightly edit your post without re-sharing? Tap on the in-feed post you'd like to share. You'll see two display-related options– you can pinch the image to make it smaller or jiggle its position as you see fit (see the screenshot below).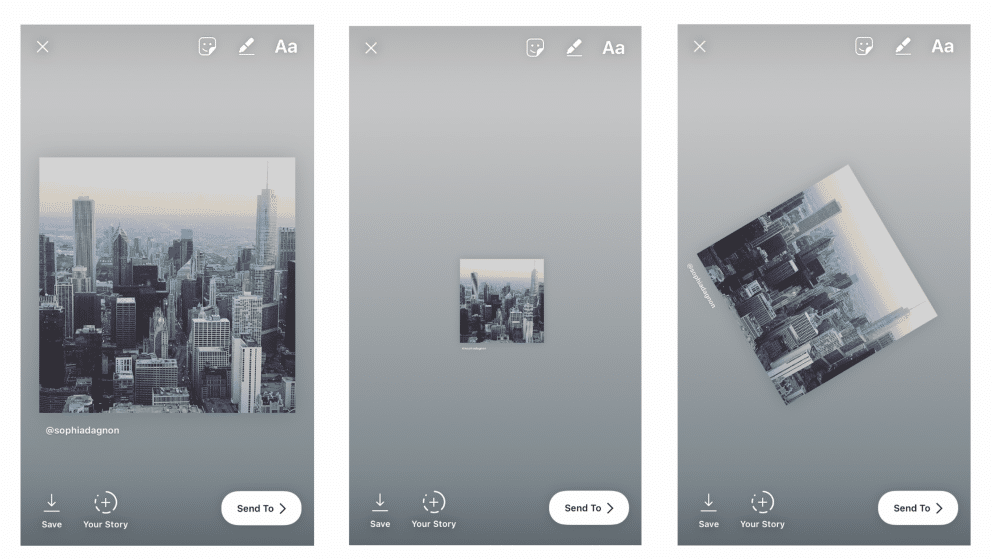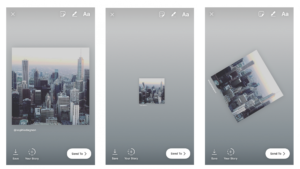 All shared Instagram feed posts to Stories include the original poster's username. Only feed posts from public accounts can be shared to Stories and if you don't want your feed posts shared to someone else's story, you can always change this option in your settings.
Related Post: 7 Best Practices To Rock Your Instagram Stories
Why Share Instagram Feed Posts to Stories?
There are so many benefits to sharing select feed posts to stories, and they go beyond filling in content gaps for your Instagram Stories. This new feature opens many doors to gaining exposure for your brand, building relationships, and even getting more engagement on your Instagram posts.
1. Enjoy increased visibility
The first, and arguably most apparent benefit, to sharing Instagram feed posts to Stories is that you can bring extra attention to your posts. This is because not everyone may get your post in their feed, but they may see you have a new Story and check it out.
Another way that visibility is increased is through the use of Instagram stickers, specifically location and hashtag stickers within your Story post. Using these two types of stickers has the potential to pull your Instagram Story into the explore feed's larger location Stories (hello, hundreds of more views!).
Hashtag stickers (and regular hashtags) within Stories are clickable. Clicking a hashtag will bring you to a screen with posts that use that hashtags. Specific hashtags also have their own Stories. Users can follow hashtags so using them in your Story can increase your reach.
2. Increase engagement
Sharing your feed posts to Stories can be a great way to drum up engagement for a particular post. Instead of taking a screenshot of your feed and sharing it in your story to let your followers know you have a new post, you can now share your feed post directly.
Make things even more exciting by asking your audience a question in your post. I'm sure I'll see a lot of you out there getting very creative with creating calls to action to go along with your posts!
3. Add value
Sharing someone else's feed post can be a really great way to add value to your audience. In the same way, you may re-share content from others so your feed isn't all about you, you can re-share content that your audience may find interesting. This can be anything from tips to quotes, to anything related to the city your business is in.
4. Tap into influencer marketing
Just like retweeting or sharing a post from an influencer in your niche is a simple way to start building the influencer marketing relationship, posting influencer feed posts to stories can be yet another Instagram version of the same practice.
Not only will you add value to your audience, but when you do reach out to the influencer it won't feel like a cold call, because they will already recognize your account … Just remember to tag them when you share their posts to Stories.
5. Share user-generated content and building relationships
Last but not least, being able to share feed posts to Stories is a great way to build relationships with your existing customers or those that interact with your brand. Re-share posts of your customers using your product, or use it as a way to highlight any other user-generated content for your brand.
You can read more about user-generated content and how to inspire it from your fans and followers.
6. Determine which location fares better
Use Agorapulse reports to discover whether these feed-to-Stories posts do better as a feed post or as a Story.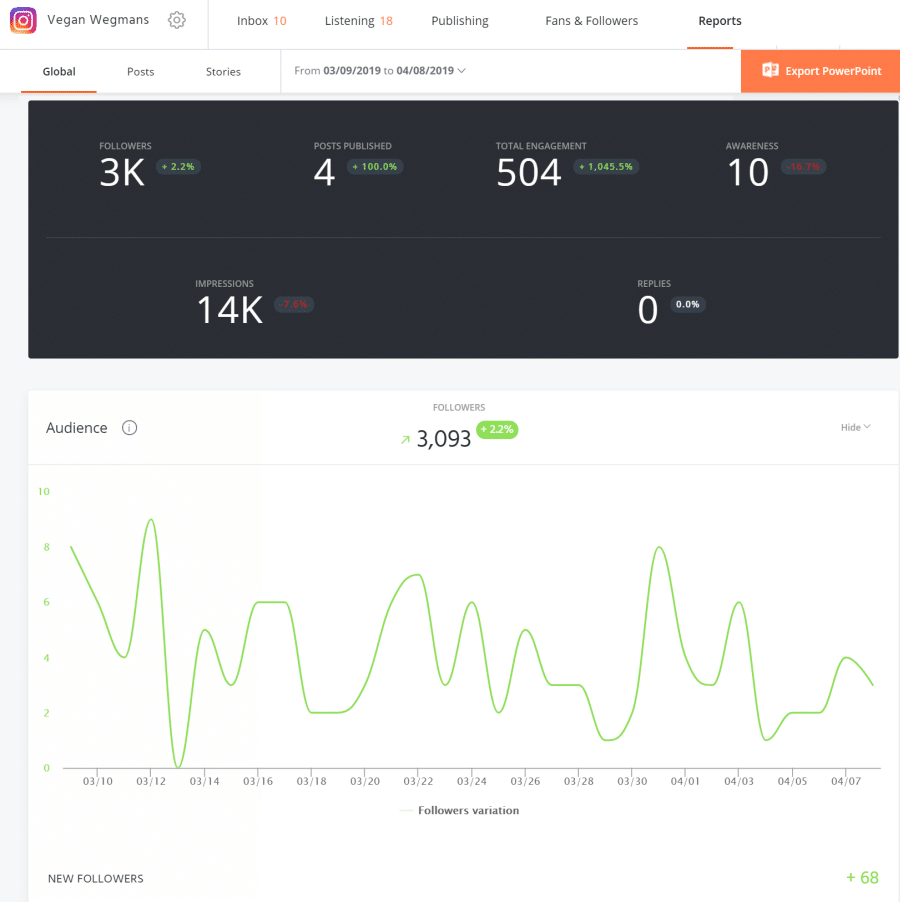 In Conclusion
I hope this post will help you with how to use Instagram's sharing feed posts to Stories function. Remember to have fun, and get creative with how you share your feed post!