Marketers across the Instasphere are crying because their favorite automation tool Instagress is gone.
Quickly these folks are asking their friends and Dr. Google for Instagress alternatives to keep their Insta-mojo going.
We can help—but not without a little lecture beforehand.
The short of it: This article will not talk about alternative bot tools.
Automating your interaction on Instagram is bad social media.
Instead, I will talk about alternative STRATEGIES to using bots like Instagress.
Be aware of that before reading on.
Why You Should Seek Legit Instagress Alternatives
I explain it best to my nine-year-old daughter whose Instagram account I monitor.
I've told her, "Don't get excited if you wake up to see a bunch of comments on your posts. Some of these people didn't even see your post. If their comment could also work for a photo of your mac and cheese, a soccer field, or your homework, it's spam. If you post a picture of a pile of dirt and the comment is ridiculous ("Nice shot!"), it's spam. Don't respond or follow them."
Most people older than nine see right through these "Nice one" or "Great feed" comments. They're not going to do anything to grow your Instagram account.
Cuz it's tacky.
Earlier this month, I was living vicariously through my boss Emeric's trip to Mauritius and saw some great, nonsensical comments on his Instagram feed. Here's a video he took of a butterfly—which attracted comments about rocketships and making bags of money. Huh?

Don't want to take my word for it? Security giant Symantec warns its readers to stay away from Instagram bots because of potential security breaches.
Social media management tool Hootsuite ran an experiment with Instagram automation and got the non-results I'm warning you about.
The photographer Calder Wilson went to great lengths to do nothing on one Instagram account; he let Instagress take it over.
He compared it to another account where he had no automation and did everything by his human hand. Here's how his Instagram automation experiment fared.
Why You
Seriously

Should Seek Legit Instagress Alternatives

If you don't give a flying Fig Newton about "real social" and solely aim for a quick solution for more Instagram followers and likes, let me get serious with you.

Using Instagram automation tools (aka "bots") can jeopardize your Instagram account. Seriously.

This photographer had his Instagram account shut down without warning and couldn't get through to customer support.

It was only when his post describing his ordeal went viral did he get his account reinstated.

Wanna know why these folks were shut down? The way these "helplful" bots work violates Instagram's Platform Policy.

That's precisely the reason that Instagram "requested" that Instagress shut down. Chances are that Instagram will send more "requests" to the heaps of bot-like Instagress alternatives still out there.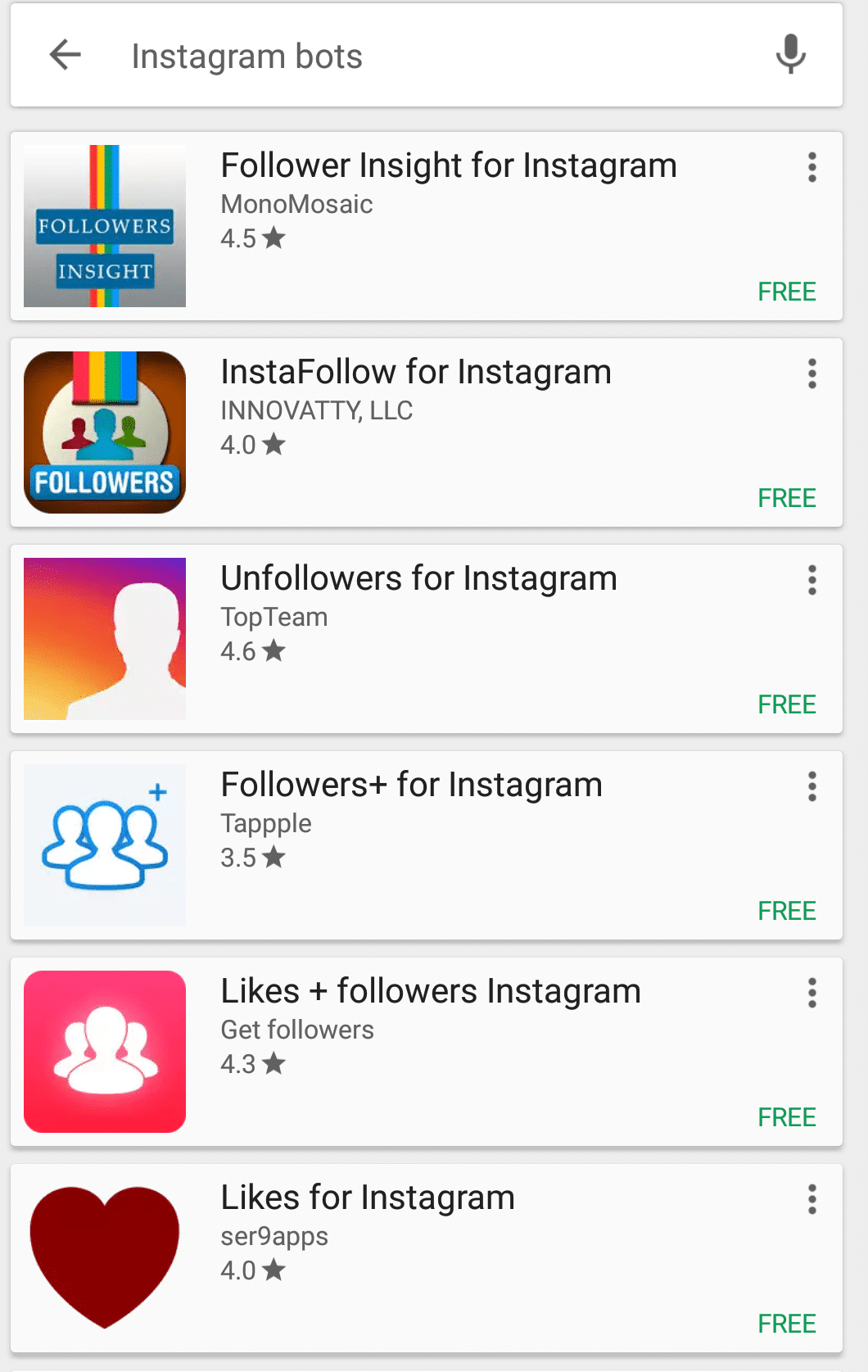 So take a moment to look in the mirror and say, "I'm going to rethink my Instagram strategy."
And with that mantra, I present to you four Instagress alternatives that won't disappear or jeopardize your Instagram account.
These tools will help you find qualified people to begin a conversation and help grow your Instagram presence.
The process requires you to look at a screen and physically double tap photos and write comments (gasp!) but this extra effort will go a long way.
Instagress Alternative 1: Agorapulse
Agorapulse is an award-winning social media management tool that provides Instagram monitoring for hashtags.
What's nice is that this search capability is available for all plans. (It also has sweet Twitter, Facebook, and YouTube search options for all plans.) This, along with unlimited reports, is available for all plans.
If you're looking to reach new people through Instagram ads, Agorapulse has an incredibly easy Instagram ad comments monitoring feature — another great way to build relationships.
If automation is what drew you to Instagress then you'll be glad to know that Agorapulse has a direct-publish and scheduling feature, which allows you to create categories of Publish Queues that can recycle evergreen content for publishing. Set it and forget it.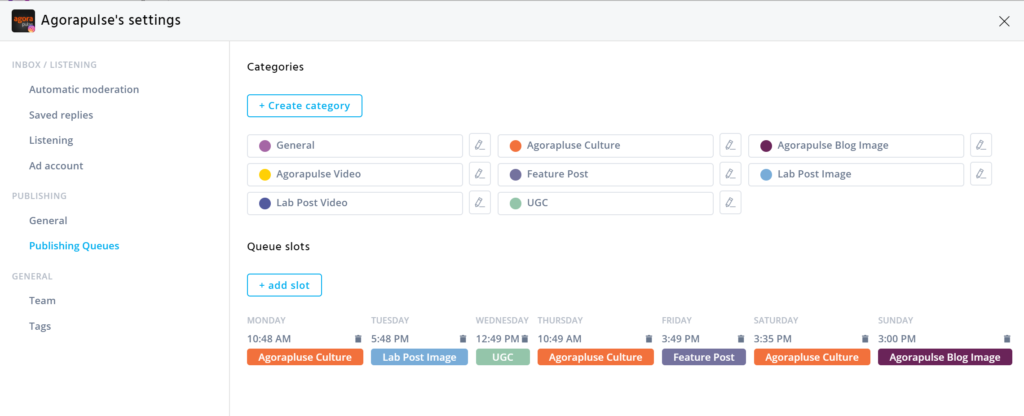 Using this strategically, along with quality content, could have dramatic effects on your following.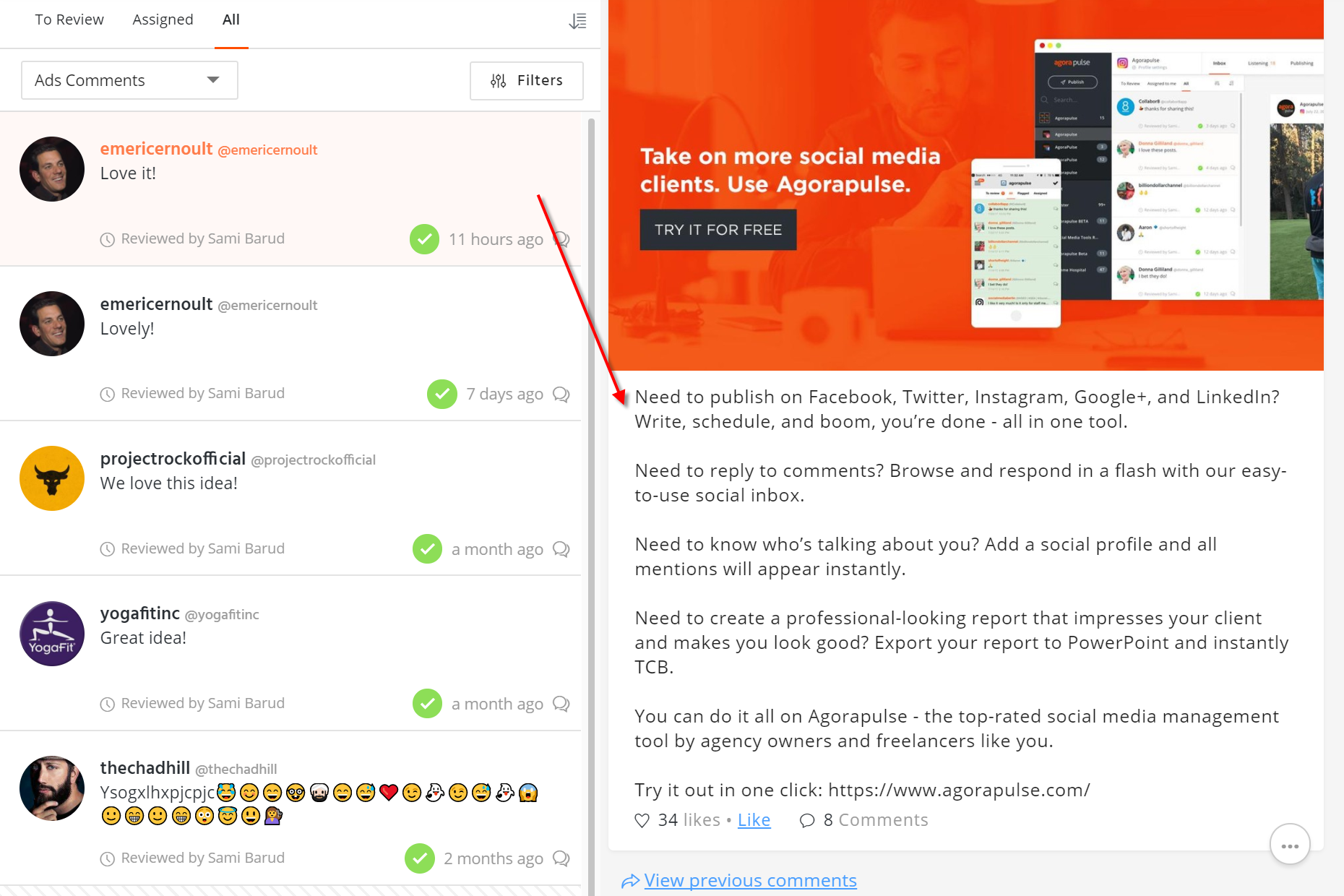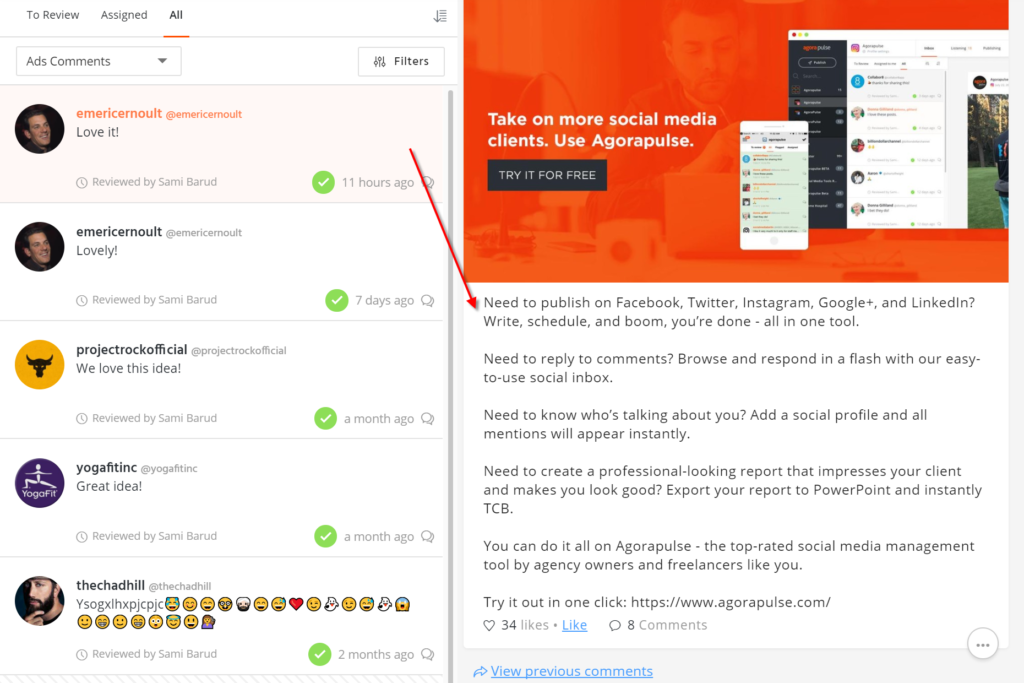 A standard plan starts at $69 and a professional plan starts at $99.
Instagress Alternative 2: Iconosquare
For a tool that focuses primarily on Instagram, there's Iconosquare. You can use a variety of filters to get to posts and followers you really want to target using a particular hashtag—in this case, sriracha.
Once you click on an image, you're led to a link to click. From there, you can see the comments on the post and leave a comment of your own.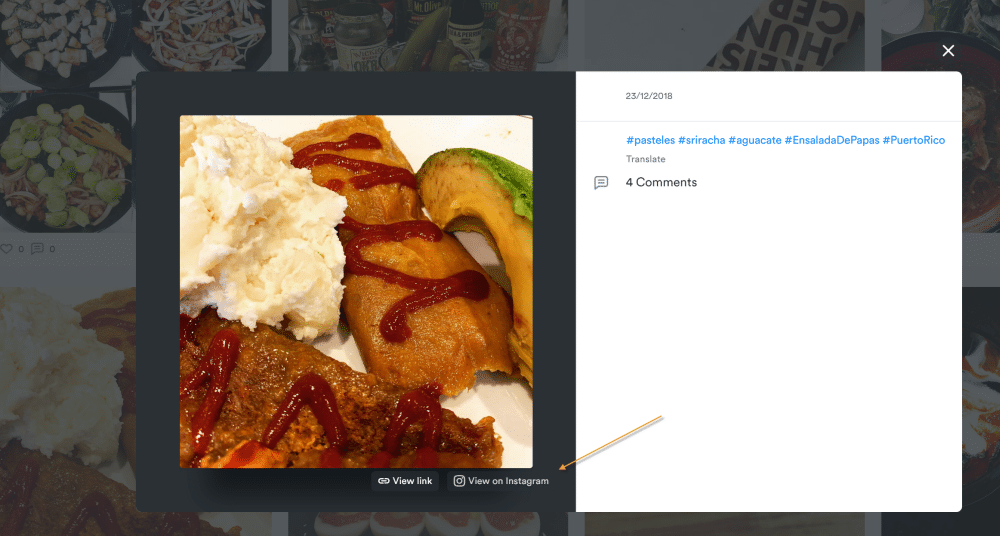 The tool also allows you to also publish and report on the success of your Instagram posts.
The lowest monthly price to use its hashtag search and other features is $29. It is an affordable tool, but works primarily for Instagram (with some Facebook functionality).
Instagress Alternative 3: Sprout Social
Sprout Social is a popular social media management app that offers hashtag searches. The trick is to find where to begin your search; they used to be in the Inbox. Now they're in the Feeds tab.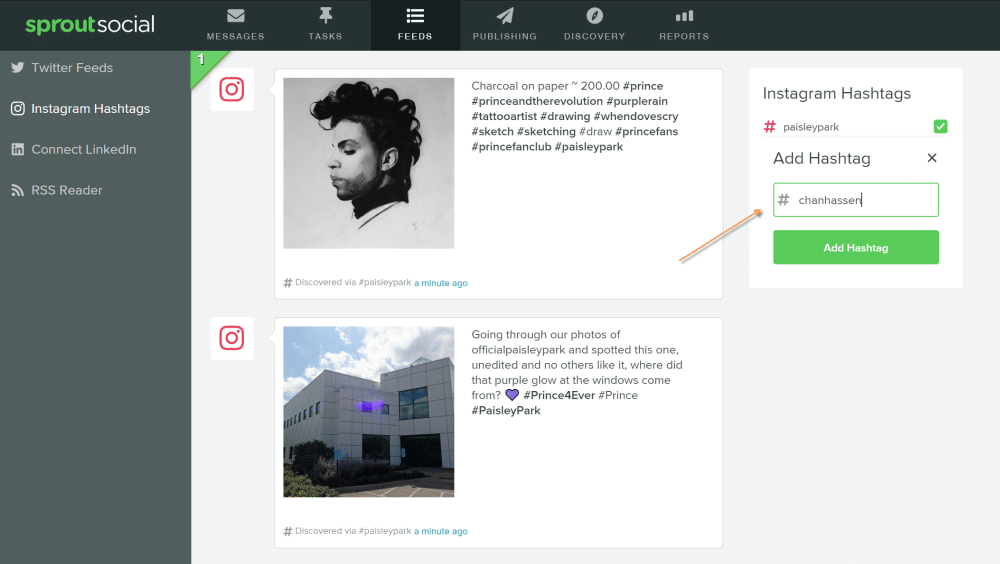 Once it's set up, you can respond to people who you see in your keyword feed. Click the date stamp of the post you want to respond to…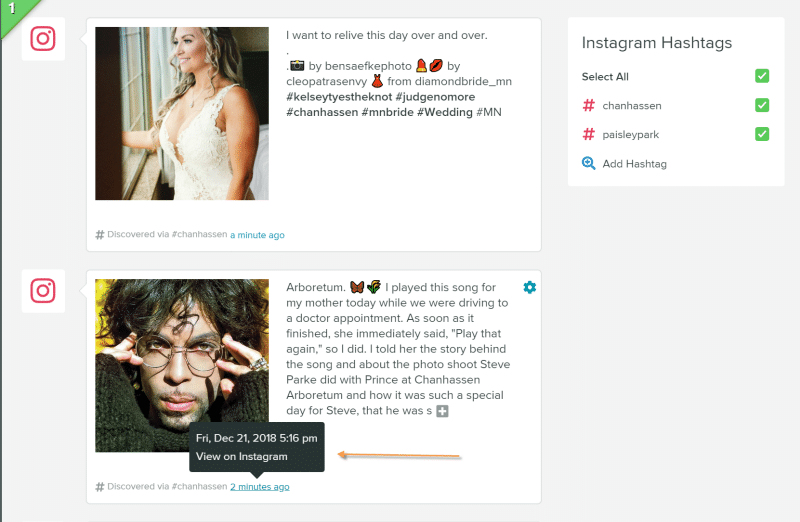 … and respond directly on Instagram.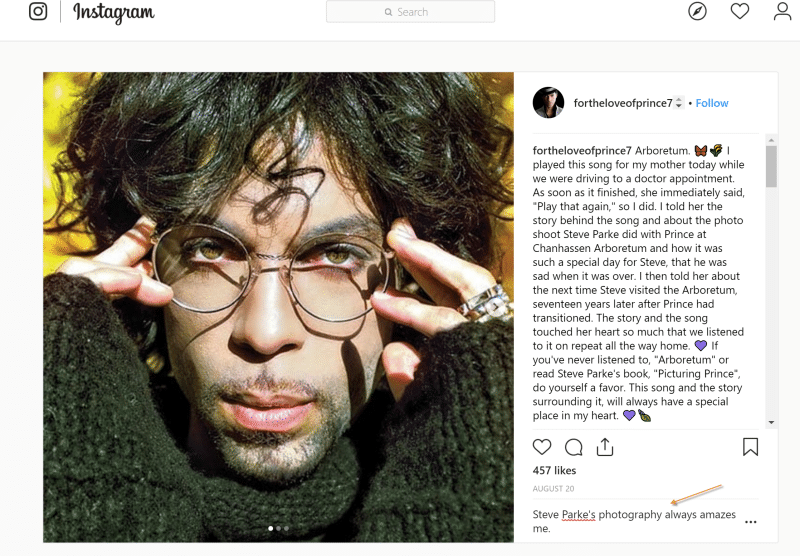 To get the keyword monitoring feature, you'll be charged $99 per user per month for its cheapest plan. While that is rather steep for most teams, Sprout does include other monitoring for other social networks.
Related read: Sprout Social Pricing Revealed
Instagress Alternative 4: Hootsuite
If you're looking to monitor a bunch of hashtags and want a "dashboard" type of feel, you might like finding kindred folks on Hootsuite. Here is how I searched for posts on simple design.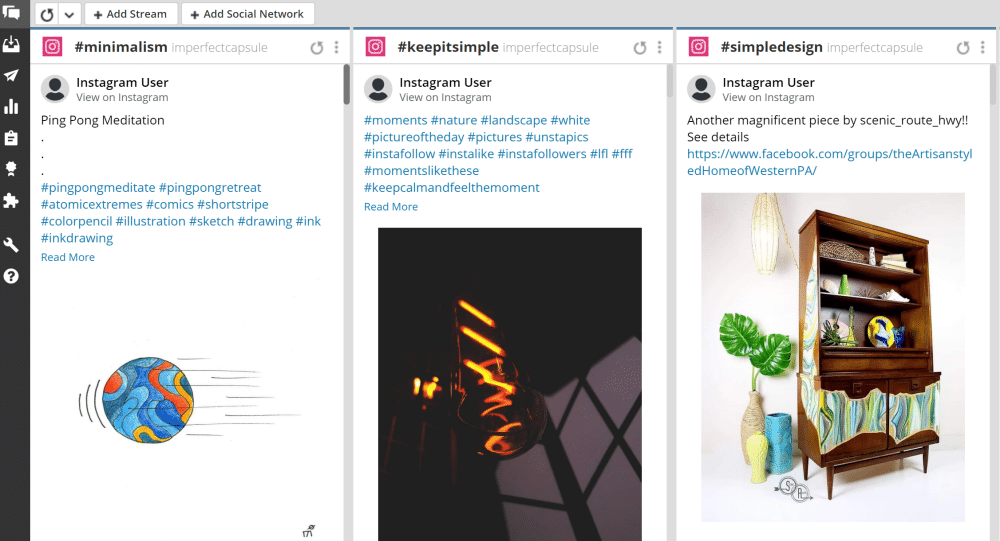 Hootsuite offers monitoring for other social media channels. If you're a team, you'll have to sign up for the Team plan that runs at least $129/month but unlike Sprout, includes 3 users (instead of 1).
Related Reading: Hootsuite
In Conclusion
Yes, I realize these Instagress alternatives take time to build a following. But your following will be much more involved with your posts—and you won't get on Instagram's bad side.
Sign up now for a FREE demo.