Ever hear a personal story that's so captivating that you want to share it with others? At Agorapulse, we've heard some extraordinary stories from people who live life at a deeper, inspirational level. And we want to share them with you.
In this new series, we share the experiences of such people, one narrative at a time. We'll dig deep into what inspires us about them, how they overcame daunting challenges that threatened to distract them from their focus, and what they've learned along their journeys. (And don't forget to catch part two, three, and four in the Ingrid Ulrich series.)
Ingrid Ulrich: Domestic Abuse Survivor, Cancer Fighter & Adventurer Extraordinaire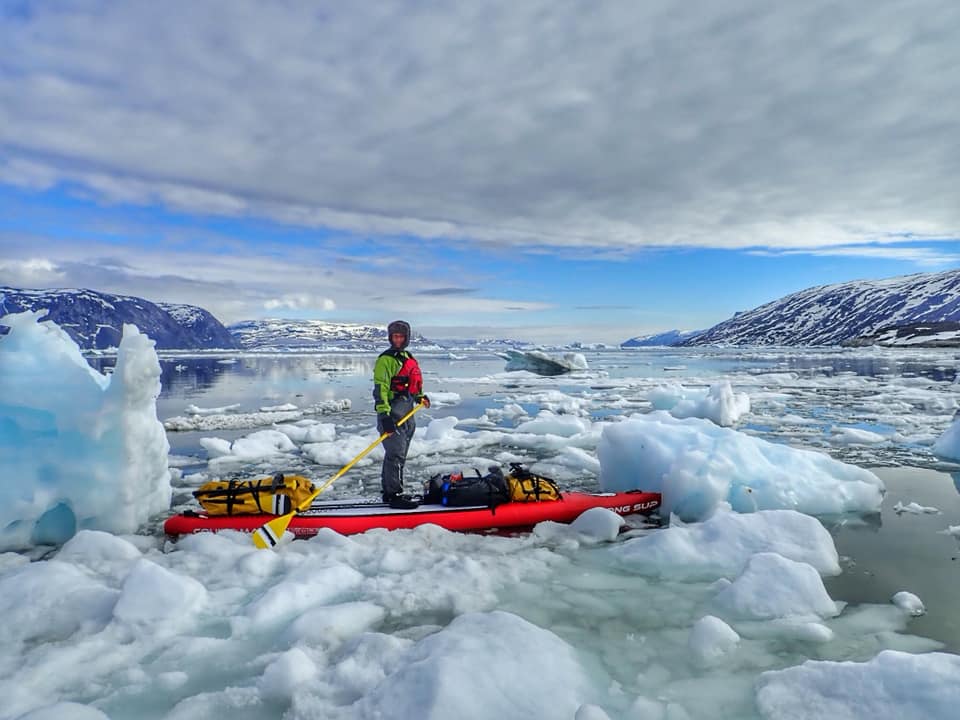 As a girl, Ingrid Ulrich dreamed of fantastic adventures and expeditions. Her imagination ran along the paths of explorers, who were her heroes.
But the dream of being an explorer felt too big and out of reach for her. "I always thought it was for others," says Ingrid.
The word "adventure" and Ingrid weren't going to be linked together—yet.
Her calling to adventure and exploration was buried inside her heart for a long time. And it remained dormant within her for more than a decade.
Domestic Abuse Survivor
Dreaming of adventure is difficult when one is just trying to survive life, day by day.
Ingrid's life was whittled down to a moment-by-moment survival. Half-buried in a marriage to a violent man, Ingrid had no confidence, no belief in her own physical strength, only a threadbare sense of self-worth.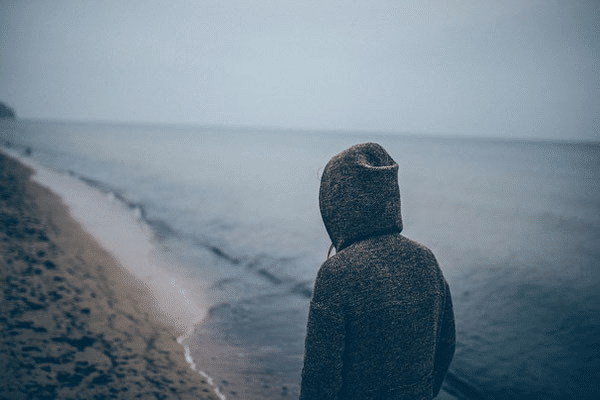 During this already difficult time, Ingrid had a violent fall off a horse and found herself confined to a wheelchair.
However, despite all these seemingly overwhelming challenges, she found her inner strength and spirit of perseverance.
"The horse fall, a year in a wheelchair, and the doubt of not being able to walk normally allowed me to develop the motto of: never, never give up."
An economics management teacher at a vocational high school, Ingrid soon added a new description for how she saw herself: a solo athlete.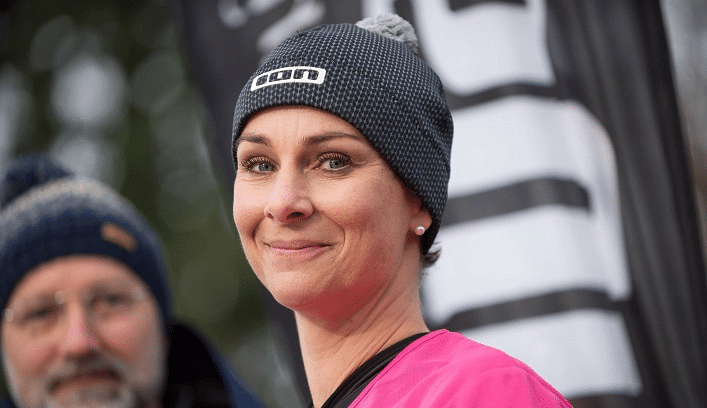 Not only did Ingrid learn to walk normally, but she also walked away from a decade-long abusive relationship.
Her work soon included making time to help other women in abusive relationships and showing them how to escape the horror of domestic abuse and establish good, healthy lives for themselves and their children.
Ingrid had learned this lesson for herself: "It was during my solo expeditions that I regained my confidence. I had to rely on myself, whether it was at sea, in the forest, or at the top of a mountain."
Cancer Fighter
Just as Ingrid's adventurous life was unfurling, she developed cancer.
Once more, the focus became survival. Radiation, chemotherapy, hair loss, breast ablation, all had to be endured.
But the woman who now faced cancer had endured hardship and knew her inner strength and how to cope, mentally and physically, with this battle.
"I've come back even stronger and even more determined to realize my dreams," Ingrid says. "Even the wildest dreams."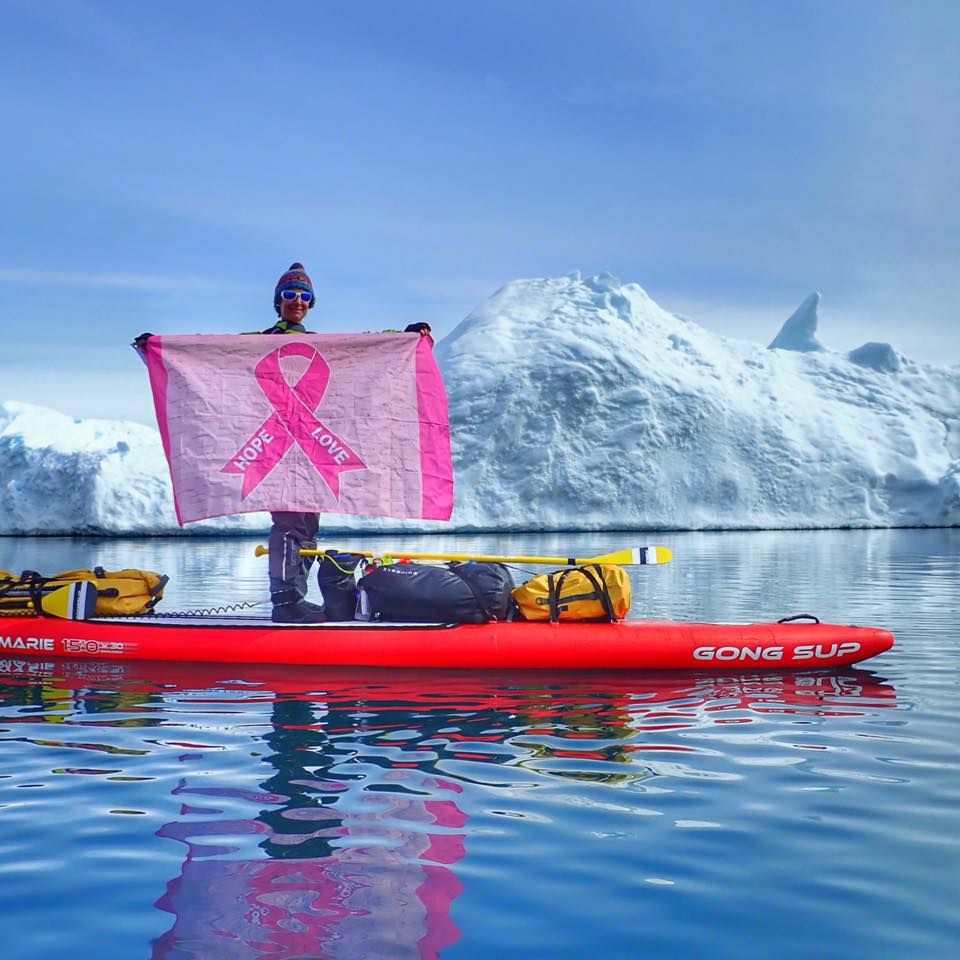 Adventurer
Ingrid's scrappiness, fighting spirit, and strength would not let her give up on her dreams of adventure.
"Going on an adventure is a concentrate of emotion," Ingrid says. "There is fear, disappointment, joy, euphoria, hope, and happiness with an overdrive intensity. It teaches how to handle mistakes as inevitable elements of any trajectory and has sharpened its sense of priorities. Every day we learn something."
And so, she still embarks on explorations, despite all (perhaps even because of all) she endured.
"What I have lived allowed me to become who I am today and finally … myself," Ingrid says.
"Sometimes, I even think that I was lucky to have lived this life. Otherwise, I might have waited for my life to pass, telling myself that I was not able to realize my dreams."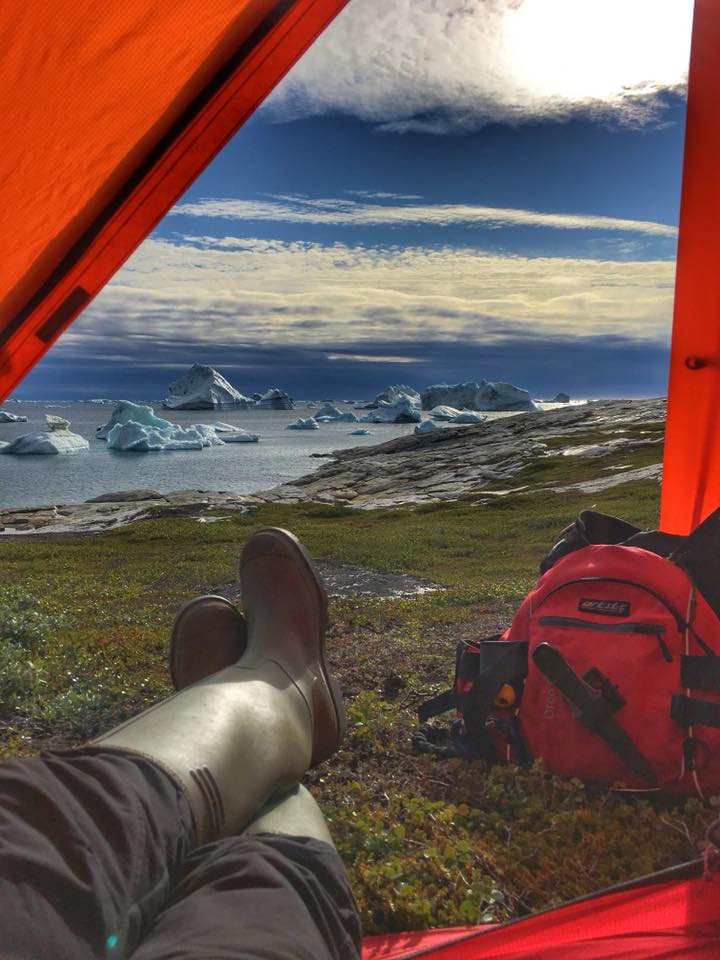 Ingrid's adventures have included:
Crossing the Aegean Sea and the Dodecanese islands in SUP (stand up paddleboard)
Crossing the Mediterranean in SUP
Med'Ocean Challenge in SUP
"What fascinates me in nature is that, by such surprises, it makes you feel its strength, its ability to dominate us and our insignificance in the face of a hostile environment," Ingrid writes on her blog.
"Nature forces us to be humble, to admit that we cannot always control it, despite our efforts. It is when the conditions become complicated that the notion of perseverance and trust takes on their full value.
"During an adventure, when we are forced to spend time with ourselves, we never come back the same," Ingrid explains. "After each adventure, I came back a little happier to live with myself and with others."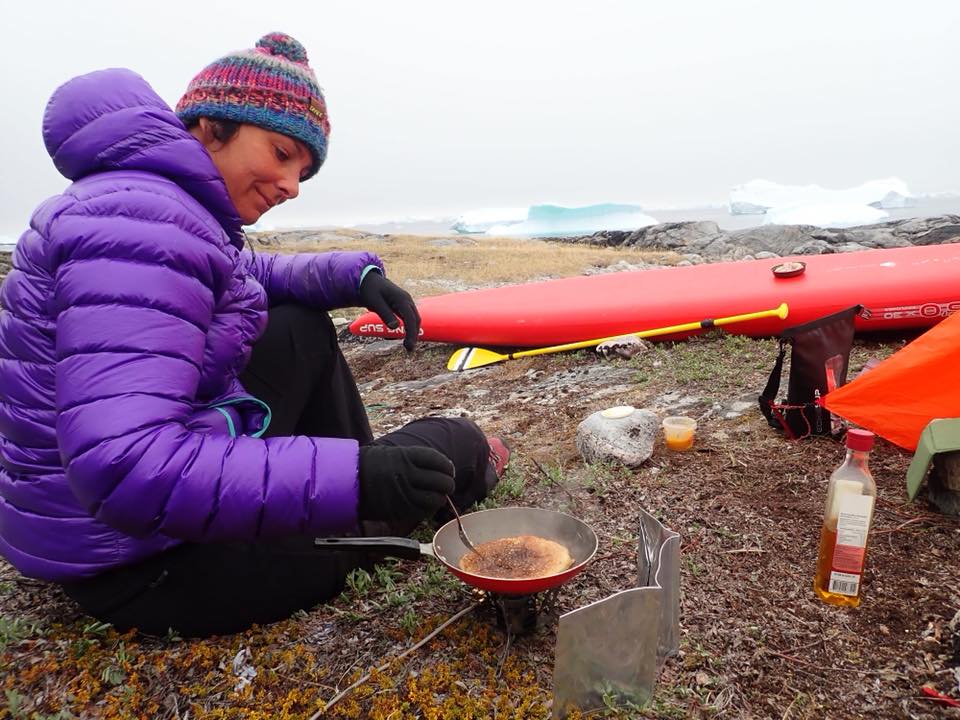 And her expeditions continue on …
Gone Adventuring: Will Contact Soon
Ingrid's current adventure has taken her to the "wildest and most hostile parts of the planet."
Her destination: Ilulissat, Greenland.
"On the ice floe and in the middle of the icebergs, I will reach the fishing hunters' village of Oquaatsut, before rowing towards the Bay of Quervain, where [there's] the hut of the first polar expeditions of Paul Emile Victor," Ingrid said in a recent interview.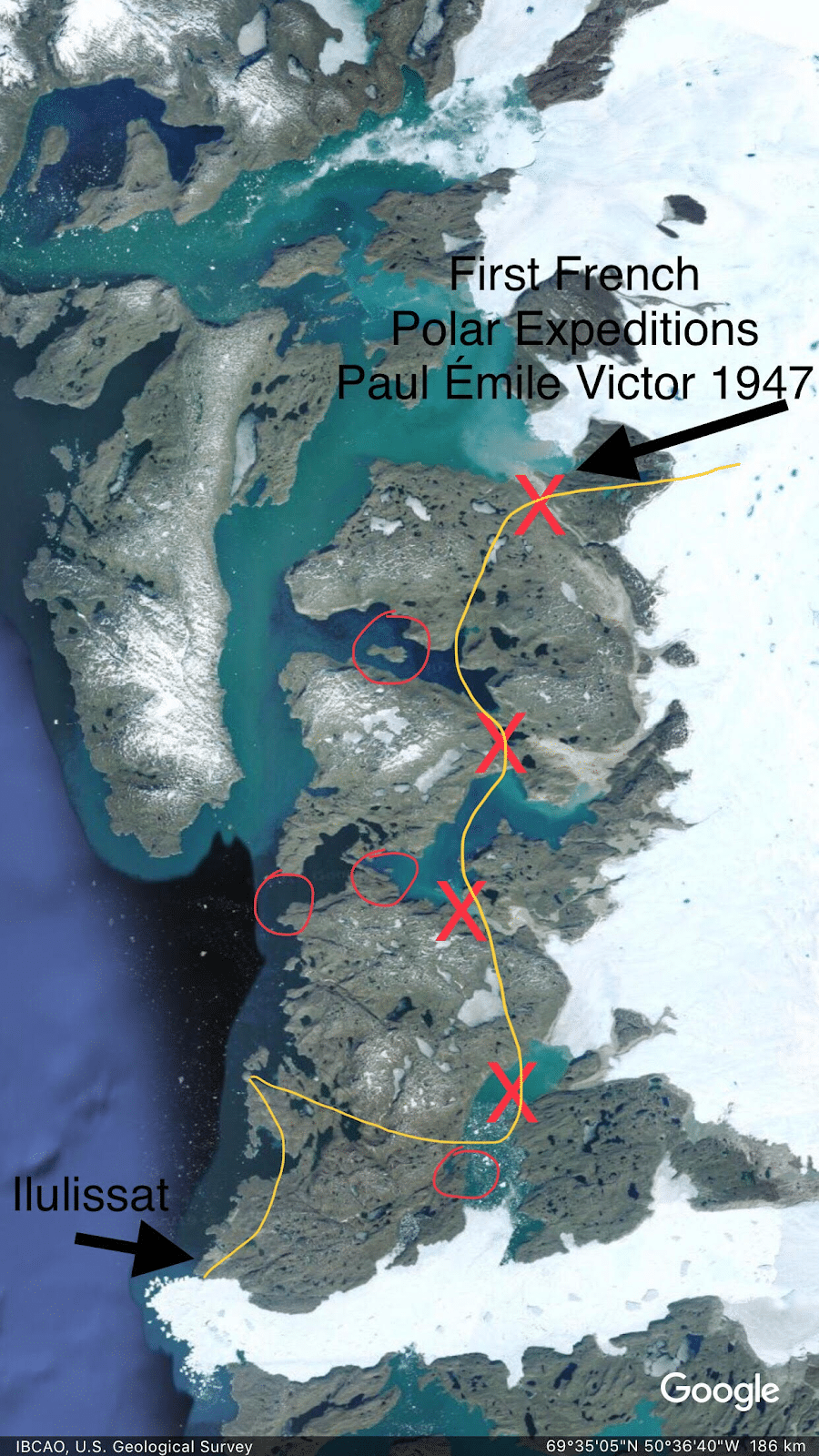 How cold is Ilulissat? Its very name means "icebergs" in the West Greenlandic language if that's any indication.
But the cold doesn't faze Ingrid, who sent us a quick email as soon as she landed there four-planes later.
"I'm in Ilulissat!" she wrote. "It's 350 km of the Arctic circle, where there are more dogs than people."
(She's not exaggerating: 3,000 people live in this municipal seat of Greenland—as do 5,000 dogs.)
"I won't be in contact until I get back!"
Find out more about Ingrid's current adventure, her challenges, and reflections in this series of articles, starting in mid-April.
Meanwhile, Ingrid's adventuring in Greenland, embracing life, overcoming challenges, and reflecting on it all during the quiet moments.
Safe travels, Ingrid.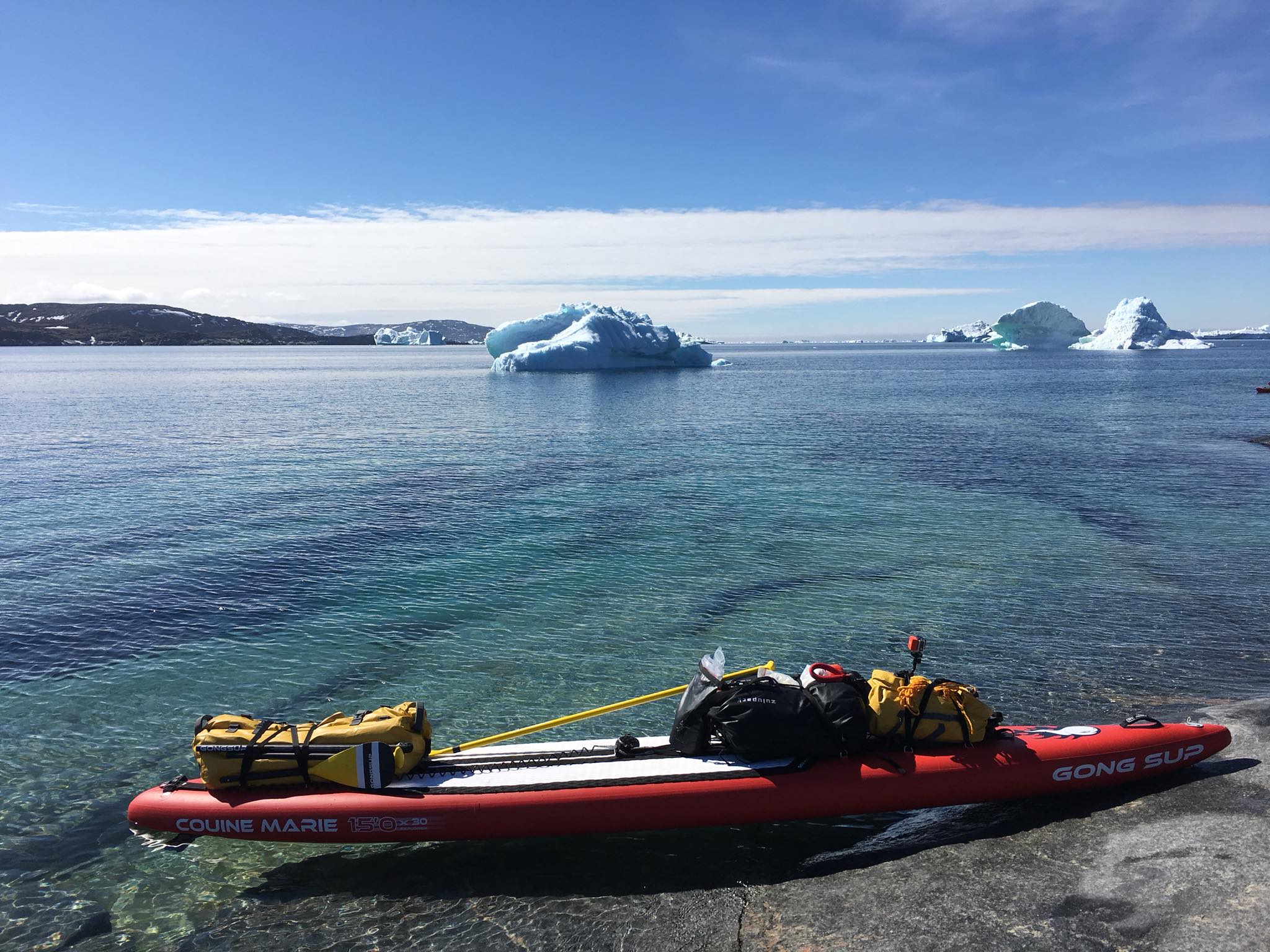 Ingrid's one of Agorapulse's inspirations—and proof that you don't need a ton of money to do amazing things. You just need a dream, a plan for that dream, and good old scrappiness, all traits that Ingrid has (and that this bootstrapped start-up admires).
* * *
Sign up now for a FREE demo.