Businesses that are not yet on Pinterest often wonder, "Would it be a good idea for my business to open a Pinterest account?" Read on to find out whether Pinterest is the right fit for your brand.
For some businesses, the decision to use Pinterest is a no-brainer like Fashion, Art, Home Décor, Photography, Family, Travel, Food, and Fitness. However, for other businesses, Pinterest may not seem like a good fit at first—but could be with some tweaks.
Let's look at the examples and the tweaks that can be made to help create boards that work for your business on Pinterest.
Use these following seven questions to decide whether Pinterest is a good fit for your business.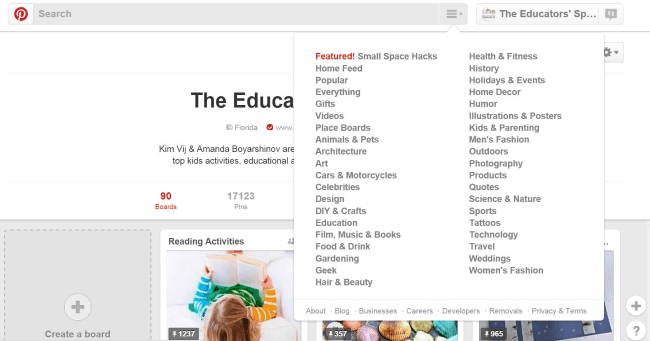 1. Does your brand fall into one of the Pinterest Categories?
Pinterest makes its platform geared more towards search by showing users through guided search, suggested pins, and promoted pins. To stand out, you need to find the area you will most be found as a business.
Take a look at the categories below from Pinterest, does your brand fall into one of these areas? Could your content work for more than one area for an optional search?
Categories on Pinterest
Animals & Pets
Architecture
Art
Cars and Motorcycles
Celebrities
Design
DIY & Crafts
Education
Film, Music, and Books
Food and Drink
Gardening
Geek
Gifts
Hair and Beauty
Healthy and Fitness
History
Holidays and Events
Home Décor
Humor
Illustrations and Posters
Kids and Parenting
Men's Fashion
Outdoors
Photography
Products
Quotes
Science and Nature
Sports
Tattoos
Technology
Travel
Videos
Weddings
Women's Fashion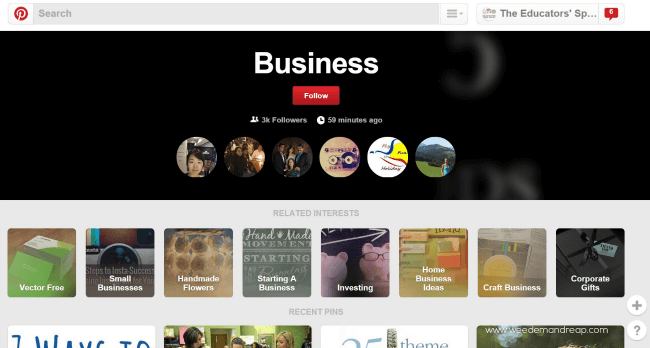 As you can see, almost any topic can find a special spot to perform well on Pinterest when targeting your audience. It's just a matter of how you set up your boards and the descriptions you use on your pins to capitalize on these key categories.
Pinterest has interest options for each of the categories, so there's a potential that they can help users find your business by searching or following a specific interest that fits their needs.
A business however needs to focus on ways to become an expert in those areas through pins as well to be highlighted.
Related: Pinterest 101: What Every Smart Social Media Manager Needs to Know
2. Does your business create images for your website?
Pinterest is an ideal fit if your business is selling highly visual products.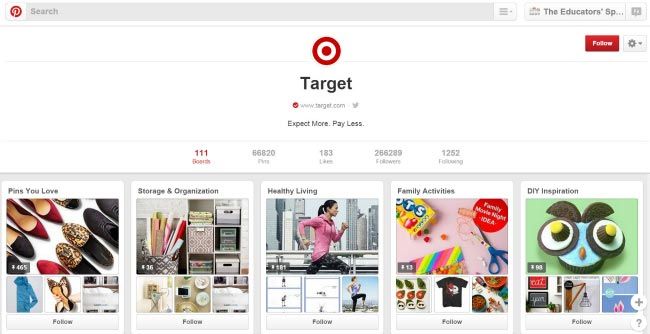 You are already providing content for your users take advantage of Pinterest.
Take the next step and with pins make it available to them on there as well. If you provide images on your website your customers are more likely to share on Pinterest as well.
Did you know that more than 75% of traffic on Pinterest comes from mobile devices? Be sure that your images are pinnable with optimized vertical sizes to pop on the mobile platform. Examples of brands that perform well based on images Pottery Barn, Oh Joy, Target, Lowes, and Whole Foods.
Consider how you can use these companies' concepts to work for your business visually on Pinterest.
Potential and loyal customers will pin from your website if there are images for them to pin.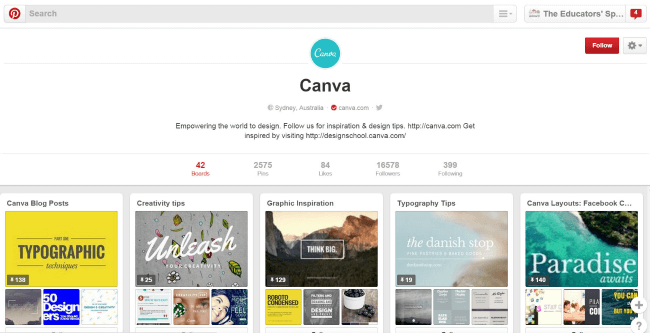 3. Can you create an image based on your content online?
Do you have a website without any images? You may be thinking that Pinterest is not the right fit for you—but you may be wrong. You have several options for taking print content to create a visual strategy for your brand. Plus, the brain processes images faster than text which may draw new customers to your content. There are programs like Canva and Picmonkey that help to make the ability to create images quite easily. Moreover, quotes and graphics perform well on Pinterest. How Does She, Constant Contact and Social Media Examiner demonstrate their success with just that.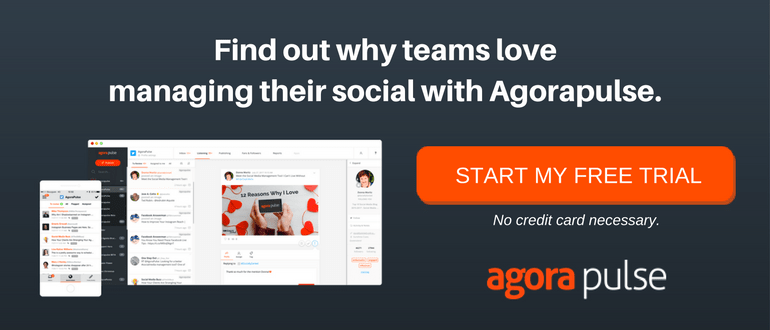 If you have a limited line of products and feel you don't have enough to share, you could consider working with content creators or bloggers for campaigns using your products and then highlight them on your boards.
Also, your own clients are willing to showcase success with your product if you invite them to. Caribou Coffee did a successful campaign at Mall of America on their boards and in real life. Plus, they invite consumers to tag them in their images to be able to share on their boards.
And don't forget the power of user-generated content, which you can also share on your brand's Pinterest boards.

4. Do you want to express other sides to your business that you can't on your website?
One of the advantages of setting up a business Pinterest account for a company is that it allows you the opportunity to show various sides of your company.
Your Pinterest boards should be a strong reflection of the voice of your business. There are various ways to approach this.
The first way that recommended addressing the specifics needs and problems of your customers. Creating boards that help to solves problems and inspire them can help to draw new eyes and save them time in search. Think of the areas associated with your products for users then create boards and pins based on those.
Highlight employees within your company and the talents you have or even the facility itself is a window into the life behind the brand helping your customers make connections with you, too, as a user. They make not get as many repins, but it helps to build loyal customers who feel they have a connection with you and your products.
5. Do you have time to spend on Pinterest for your business?
This may seem like an obvious question, but it's one companies miss the mark on.
When you make the decision to create a Pinterest Account to support your business, be sure you allocate time for spending there.
Successful accounts are active daily and are frequently pinning content from your site but also from content that supports your focused industry. However, one key element for success is to ensure the person responsible for pinning reflects your brand's philosophy, goals, and style of design.
If you have concerns, ask that person to pin first to a secret board for you to review before pinning to have a little bit more control of your content.
How to Set up a Business Account on Pinterest
If you are considering setting up a Pinterest account for your business, here is the link to Pinterest for Business. As you establish your company's presence on Pinterest be sure to share the excitement with your customers. Highlight the Pinterest logo and link on your website, newsletter and even in your stores.
Here are a few helpful links that will get you started with your Business on Pinterest.
Even if you decide that Pinterest is not a place for your business at this time, you can use Pinterest to discover articles shared from leading experts on how to grow your business, especially with the topic of Social Media.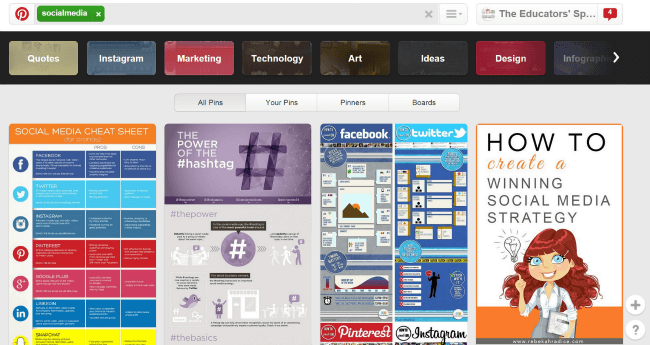 In Conclusion
Get started on saving time and energy on your own social media management! Check out our free trial of Agorapulse to help you schedule, track, and measure all your social media efforts.