If you're just using TikTok to scroll Nick and Pedro memes and watch that funny cat play Cards against Humanity, then this TikTok article isn't for you. But if you're a serious social media marketer or content creator, you need to know the best time to post on TikTok for your audience.
Posting your videos at peak times means more views, higher engagement, and a better social media ROI for your product or service. But what is the best time to post on TikTok?
Let's look at the latest research and explore how we can tap into it.
Best Times to Post on TikTok for Peak Traffic
The following are the peak traffic times on TikTok, according to Influencer Marketing Hub. Does a peak time for a social media channel mean the best time to post on TikTok, thought? Not necessarily.
The peak times for social media channels just mean there are more people on the platform at those given times. They might not be the best times to post, though. (More on that later.)
Monday: 6 AM, 10 AM, 10 PM
Those times show that users are checking before school or work, and before bed. Mondays are hard in real life–and for social media managers, too!
If you want to post content on a Monday, think about your value add. Will you post a funny Monday video like @olgisthesiberian or perk viewers up with a great offer?
Tuesday: 2 AM, 4 AM, 9 AM
Why are you all waking up in the middle of the night on Tuesdays to check TikTok? If you're a marketer, then schedule a trending meme for 2 AM and stop them scrolling!
Wednesday: 7 AM, 8 AM, 11 PM
Again, before school/work or late at night while in bed. Think about what your viewers would want to see before 7 AM. A breakfast offer, tips for having a great day, funny videos about going to work or school also work well.
Thursday: 9 AM, 12 AM, 7 PM
The best times to post on Thursday are around the lunch hour. So if you're a social media marketer or social media manager for a restaurant or food delivery service, take note!
70% of customers prefer ordering food online and want it delivered. Up to 40% will spend money on restaurants that they have engaged with on social media. Throw out some positive family foodie vibes like KFC @kentuckyfriedchicken
Friday: 5 AM, 1 PM, 3 PM
It's nearly the weekend, and we're on TikTok throughout the day. Perhaps looking at funny videos in the office or finishing early from work. At night people are out more and so not using the platform.
If you're a marketer don't be posting serious stuff on a Friday. None of us want that. Go behind the scenes as Kevin from accounts prepares to race out of the office at 5 PM. Or record that Friday pizza sesh.
Saturday: 11 AM, 7 PM, 8 PM
Posting on TikTok later in the morning gets better results on Saturdays as you're all waking up later and sleeping in.
If you're a B2B business, then Saturdays might not be right for you. Many B2B decision makers switch off entirely at weekends. Pay attention to trends like #SelfCareSaturday. These videos are especially popular in the wellness and beauty spaces as shown by lifestyle influencer @sophpontin.
Saturdays are also a good day to start a TikTok challenge as your audience will have more time to participate.
Sunday: 7 AM, 8 AM, 4 PM
On Sundays, TikTok users are up and about early. So, schedule posts to go out early or catch them later in the day. Content can be inspirational and relaxed featuring leisure activities, nature, food and drink or sports. Think #SundayFunday. (Shhhhhhh, don't mention Monday!)

Overall, the best day to post on TikTok is Friday, and the best times to post to TikTok, according to research at Hubspot are 6 PM to 9 PM. The worst days are Monday and Tuesday.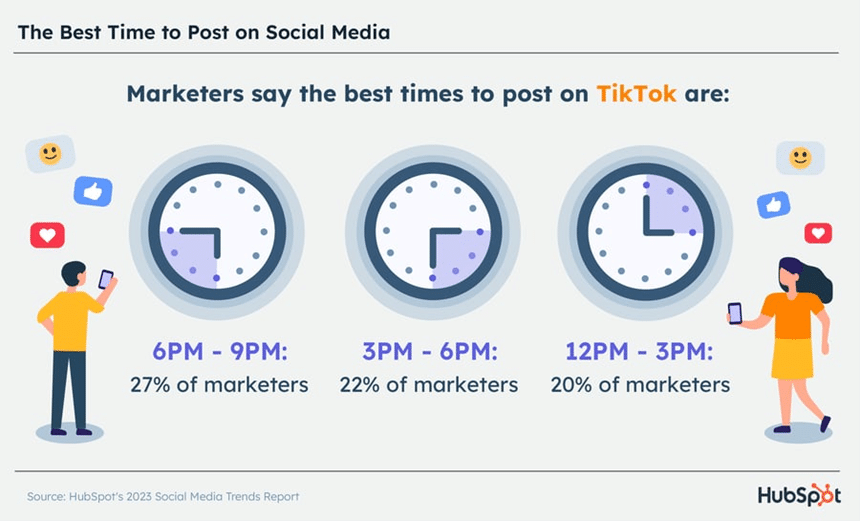 Navigate to your TikTok analytics panel and you can check this information out for your own followers. Remember, though, this only shows you when your followers are online, not the majority of TikTok users.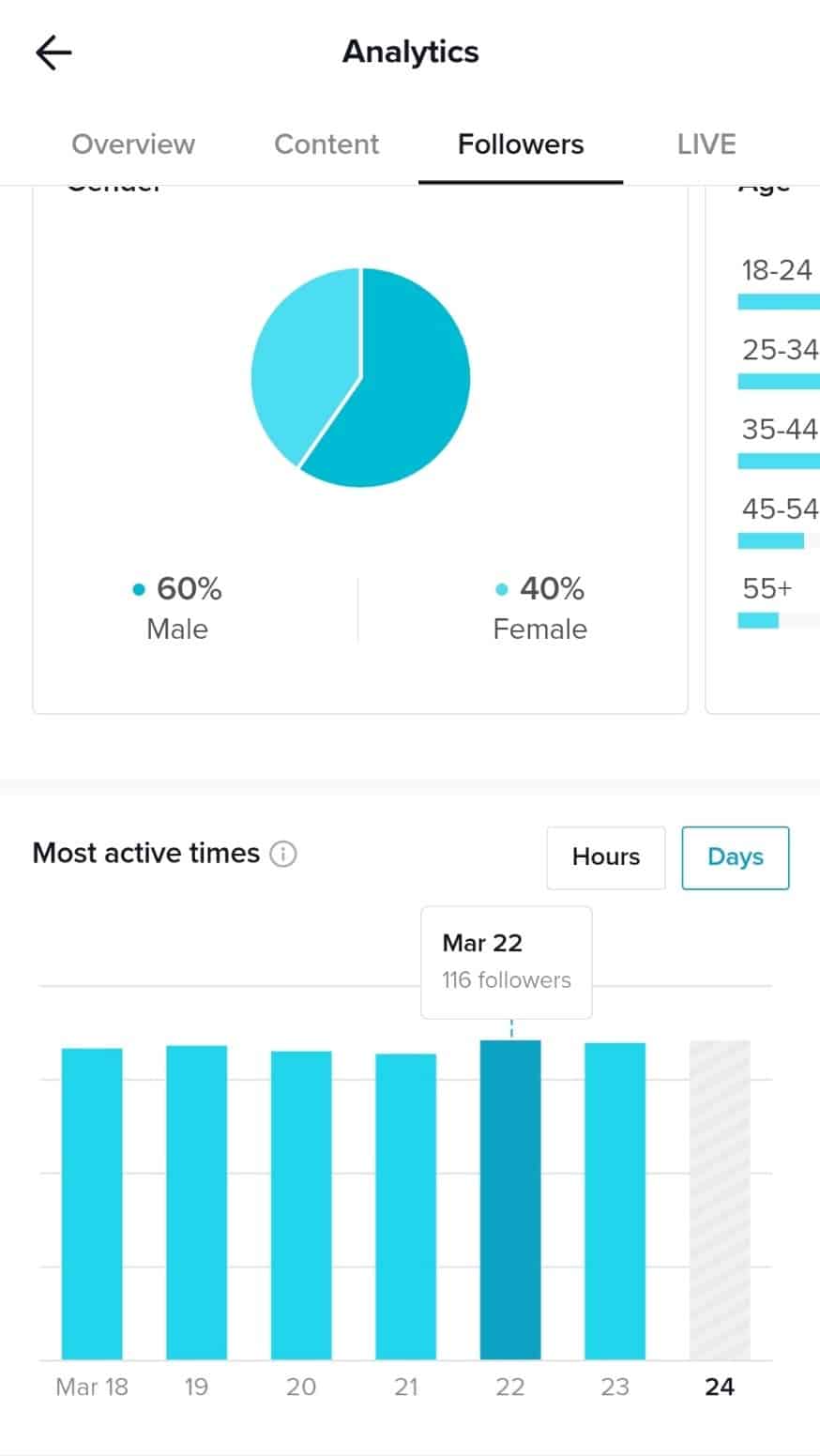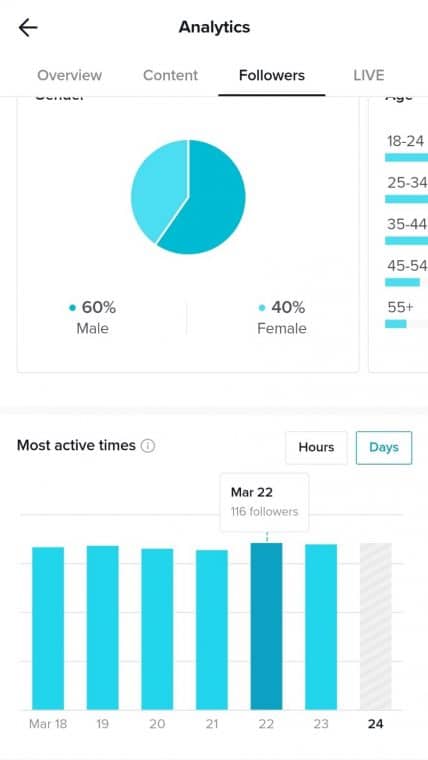 The TikTok algorithm favors videos that are watched from start to finish, so create scroll-stopping videos that feature trending music, effects, greenscreens and memes. If your content is cutting it then it won't matter what time you post! Check out our TikTok Marketing FAQs.
Why You May Want to Avoid Peak Times on TikTok
Surely, we should all post on TikTok at peak times and leave it at that?
Here are a few reasons why you'll want to dig into the actual numbers for your specific brand.
1. TikTok's best time to post doesn't work for your industry
We mentioned restaurants and food delivery businesses above. If you're in the food sector and you want to snare some flash orders from TikTok, posting at 5 AM probably won't get you orders, even if there are more people online.
t's important to have a TikTok strategy and understand what you want from the platform. Is it online engagement or is it orders?
Promotions around a store opening, events, or food promos need to center on your region and when people there are most active.
You also need to choose the days and times that work with your events. Create hype for your foodie event like Vitos Tacos in Vegas.
2. You're not in EST
The peak times shown above are EST. That's Bahamas, Canada, Cayman Islands, Haiti, Jamaica, Mexico, Panama, Turks and Caicos Islands, and the United States of America.
But if your business or target audience isn't in those regions, you need a different approach.
Either, schedule your TikToks to meet your audience time zones. Or if you're a big brand with different languages, regions, and campaigns then create different TikTok accounts to post at different times.
McDonalds has done this on TikTok as you see below.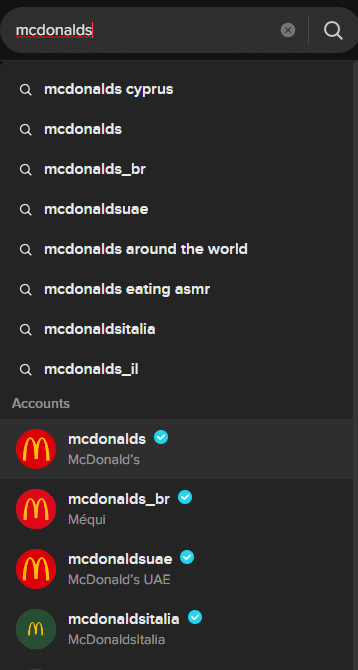 3. You Want the quieter times to post on TikTok
Wait, what? Why would you want to post at quieter times?
Top marketers know the peak traffic times to post on TikTok. And mostly they use them. That means that there are more people on the platform, but there is more content being posted, too. (Which means more competition.)
If you're a small business, posting off peak often means you get more attention on your TikTok posts. This actually works well for all the social media platforms and it's a simple scheduling tweak.
Instead of posting at 1pm Friday, post at 1:08 PM. That small difference could help your video stand out from the crowd.
How to Find the Best Time to Post on TikTok for Your Business
Agorapulse recently added TikTok to its dashboard. So now marketers can analyze their TikTok metrics, schedule posts, repeat share TikToks to other channels, and pull killer reports.
Grab a FREE TikTok Marketing Strategy Guide!
Here are tips to help you to find the best time to post on TikTok.
1. Watch your social media metrics
Once you link your TikTok with Agorapulse, every published TikTok video will be visible in your calendar (even if you didn't upload the video using Agorapulse.)
And you can get an instant snapshot of your watch metrics without logging into the app. This is a win for agencies who don't want all the client TikTok apps on their phones! Here you can see: Reach, Video Completion Rate, Video Replays, Watched Fully, Engagement, Impressions, Likes and Comments.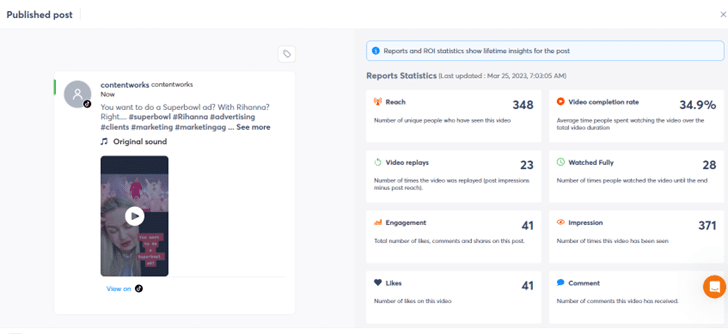 Once you've uploaded a few videos, you can compare time frames and content types to get a good idea of what works.
If your TikTok account is positioned as a revenue generating platform, you can track your content to access even more stats! Like: Visitors, Goal Completion, Goal Value, Transactions and Generated Revenue.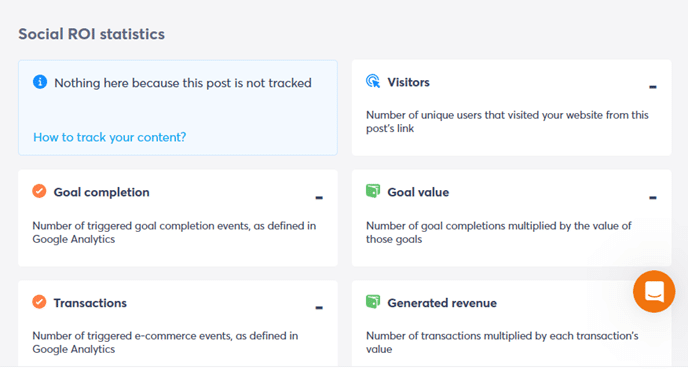 2. Schedule Content to Hit Different Time Zones
At Contentworks Agency, we have clients located in different countries around the world. And their clients are in different countries around the world, too!
So how can we manage time zones and post at the right time on TikTok? The simple answer is to use Agorapulse, an award-winning social media management tool. That way, we can be in the UK, our client in the USA, their client in France and we're still posting at the right time. We can also share TikToks on other channels like Twitter or Instagram using the calendar tool.
By doing this you can also gain more fans who follow you on other channels and now love your TikTok content!

TIP: Plan out your content calendar to include important events in each region. These might include the start of Ramadan, Chinese New Year, Easter (Orthodox and Catholic) or Diwali. Timing posts and videos in this way will help you to better connect with your target audience.
3. Get to know your demographic
By pulling an instant report, Agorapulse will tell you about your TikTok audience demographic.
Data you can pull includes:
When your audience engages with you
Your audience gender and region (helpful for time zones)
Your audience growth over time
TIP: If you see that your audience is largely located in a particular region, consider posting content applicable to that region and in that time zone, to see if it gets more engagement.
And you can see immediately when your peak TikTok sessions are happening. In this case, Sunday at 1 PM.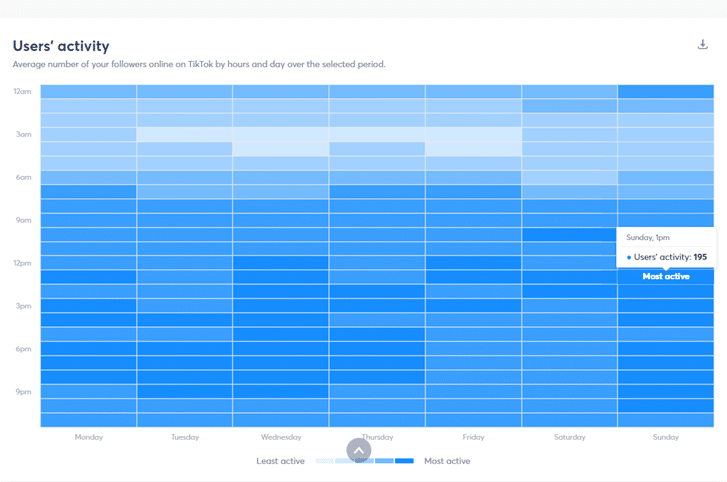 All these juicy metrics, insights and reveals are available in PDF report form, which is an awesome add for our clients who want to know the ROI on their social media accounts.
In Conclusion
Whether you choose to post at peak or off peak times, learning the TikTok algorithm and its audience habits is a worthwhile exercise. Stay updated on your TikTok account by scheduling a monthly Agorapulse report to be delivered straight to your email inbox. Then grab a coffee, review your metrics and start planning more awesome content.
Sign up now for a free demo and find out how you can easily tackle your TikTok marketing with Agorapulse.