Whether your brand is just getting started on TikTok or you want to level up your short-form video content, creativity is key on this social media channel. So, what's the best way to produce unique, eye-catching content for TikTok? TikTok filters!
If you already have the TikTok mobile app, you don't have to look far. TikTok has hundreds of filters and effects designed to make your content stand out in the feed. In fact, the app offers so many options that choosing just one can be challenging.
Let's explore 20 types of TikTok filters and effects that can rock your social media posts and help you connect with your audience.
TikTok Filters 101: How to Get Started
For businesses and agencies, building a successful TikTok presence requires a balance between creating a distinctive brand voice and responding to trends. By choosing filters and effects carefully, you can create content that resonates with your current audience and helps you reach a wider customer base.
TikTok offers a long list of visual elements that brands can use to embellish their video content. Stickers and text add context and interactive capabilities, but they don't change the overall look of your video content.
When you want to make a bigger impact, it's helpful to use TikTok's visual editing tools.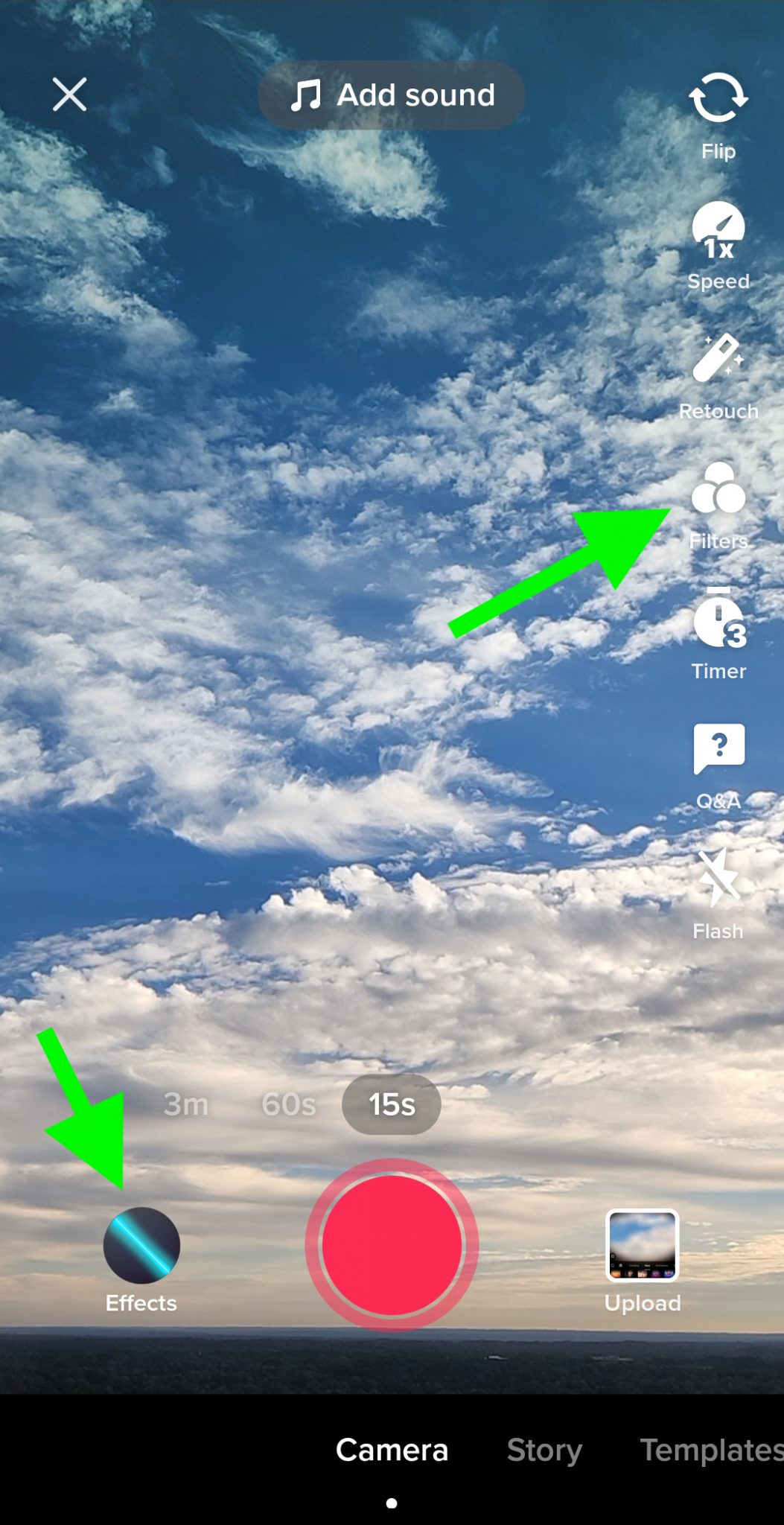 TikTok has two kinds of elements that completely change the appearance of your short-form videos. With filters and effects, you can truly rock your TikTok marketing.
TikTok filters
Filters change the color, saturation, contrast, brightness, and vibrance of your videos by applying a group of settings. You can apply filters before filming or during the editing process.
No matter when you apply them, you'll find that the same list of filters is available.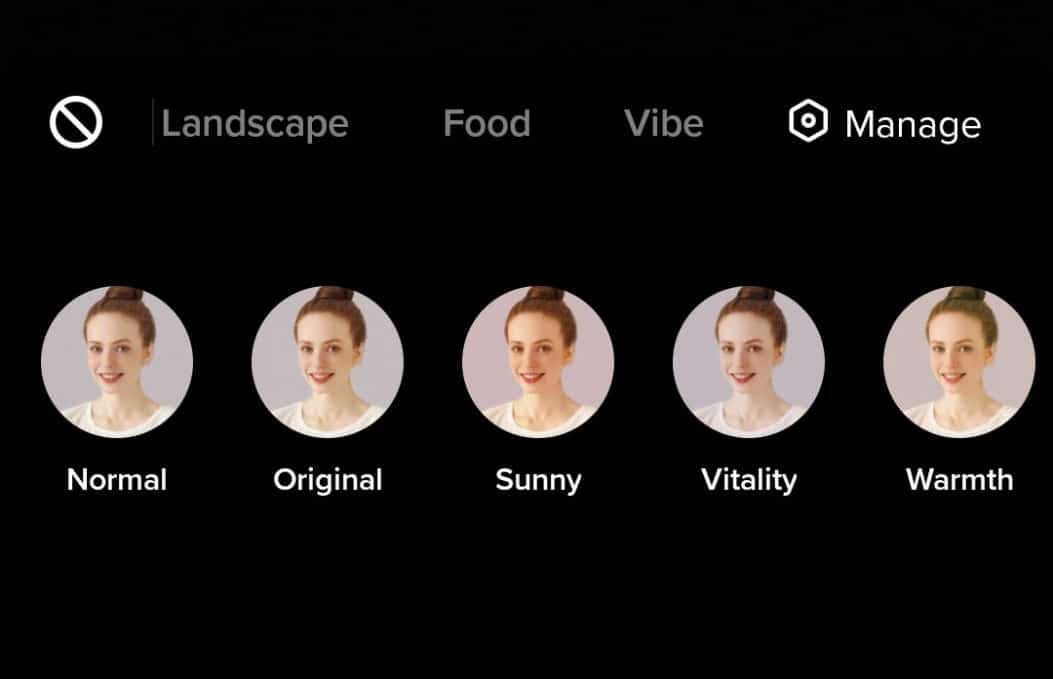 Between effects and filters, the latter group is more constant. You'll typically find the same 50+ filters in the TikTok app from day to day or week to week. You can access them by opening the TikTok app and tapping Filters in the right-hand editing menu.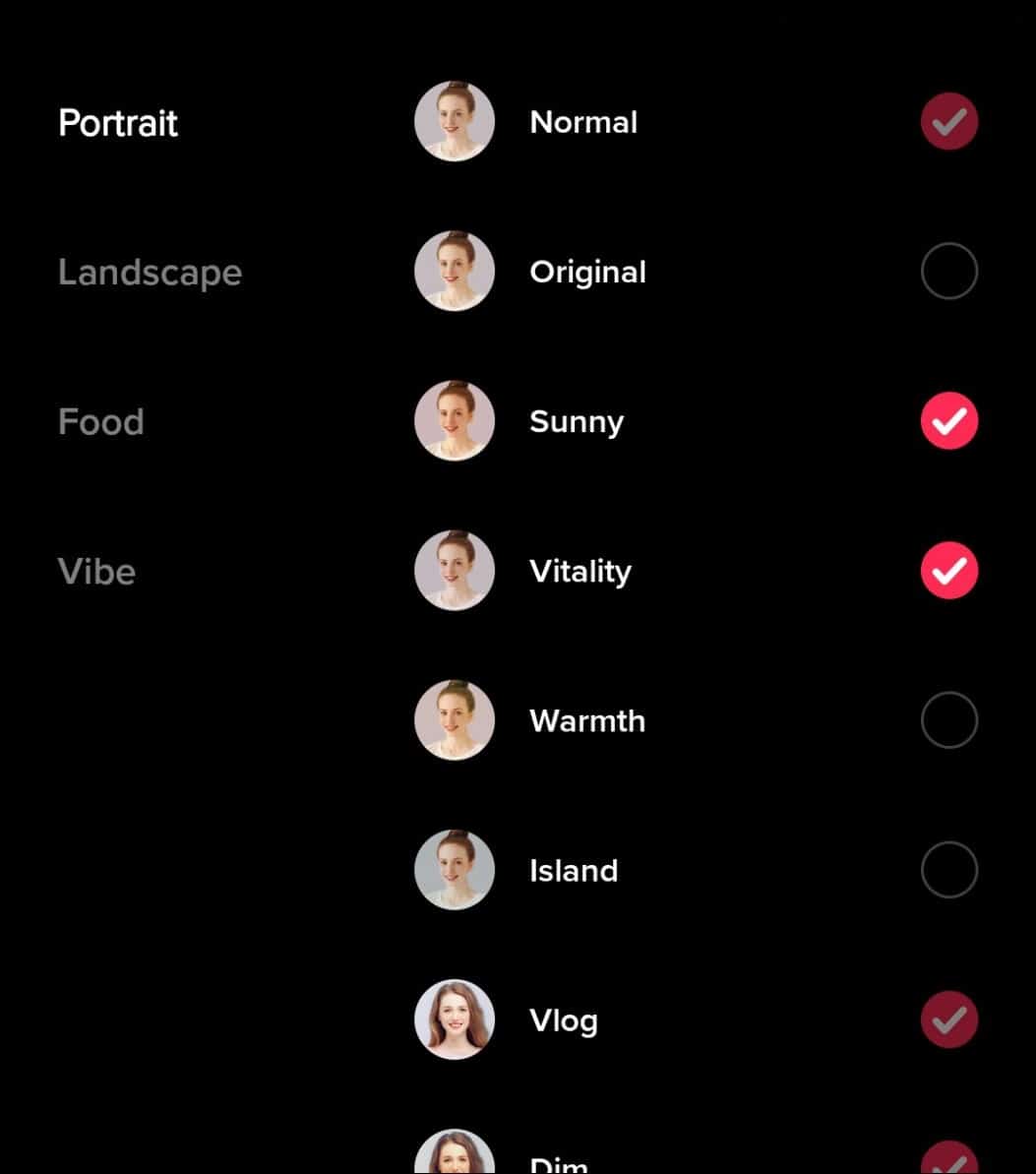 Don't want to swipe through all the filter options to find your favorites? You can organize the filters you use most by scrolling all the way to the right-most option in the filter menu and tapping Manage.
Then you can check all the options you want to display in your app.
TikTok effects
Effects emphasize certain parts of your video or add new visual elements by applying a template to the content. You can apply effects while filming or after creating content—but the list of options is different depending on when you use them.
You can access the widest range of effects during filming. To find them, open the TikTok app and tap Effects to the left of the red record button.
Here, you can scroll through to browse hundreds of effects in various categories. Tap to apply any of them to your video.
Know what you're looking for? You can use the search bar to find a certain type of effect.
Curious what's popular now? Use the Trending tab to see what other creators are using.
Want to curate a list of favorites? Select any effect and tap the bookmark icon in the lower left corner. Then go to the bookmark tab, where you can find your top choices quickly.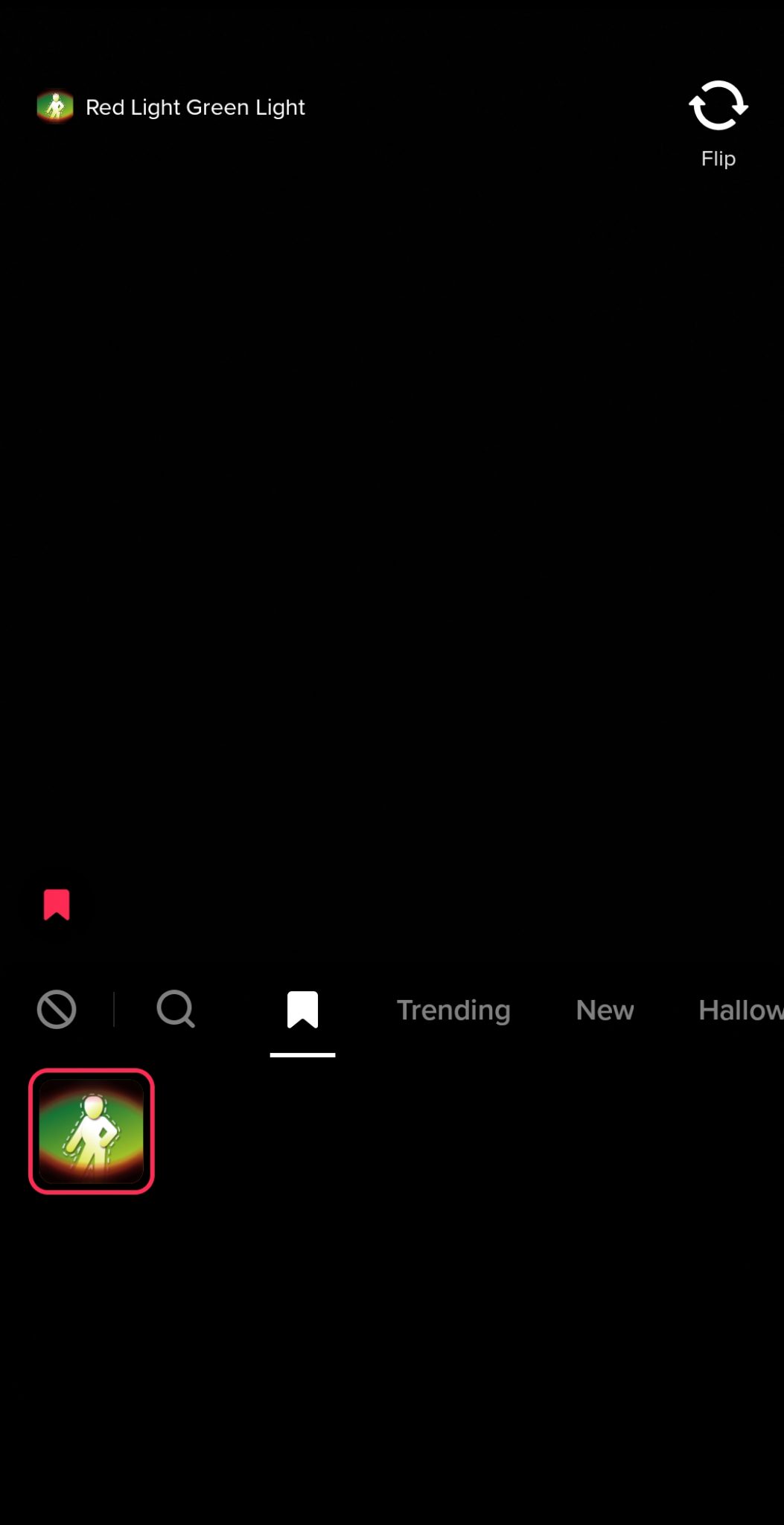 To add effects after filming or uploading a clip, tap Effects in the right-hand editing menu. To apply these effects, press and hold them when you want them to display in the video. You can add multiple different effects throughout any video, including transitions between clips.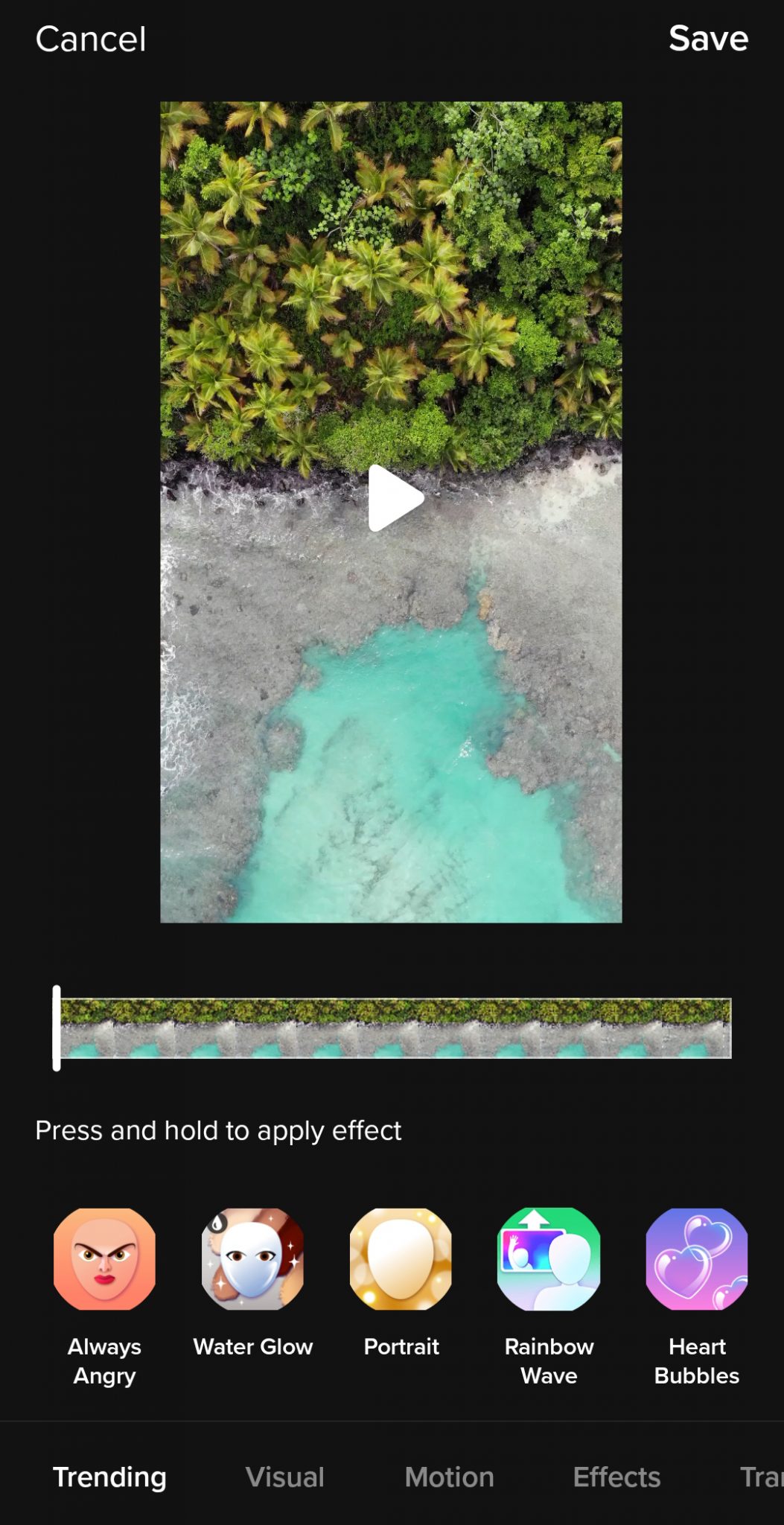 20 TikTok Filters and Effects to Make Your Videos Stand Out
Ready to find TikTok effects and filters to start testing out?
Let's look at 20 eye-catching filters and effects to add to your TikTok videos.
1. Portrait filters
TikTok's portrait filters are designed to enhance videos of people, but they can make any kind of content look great. Scroll through the options and tap any to add it.
If you've already uploaded or filmed content, you can preview before committing.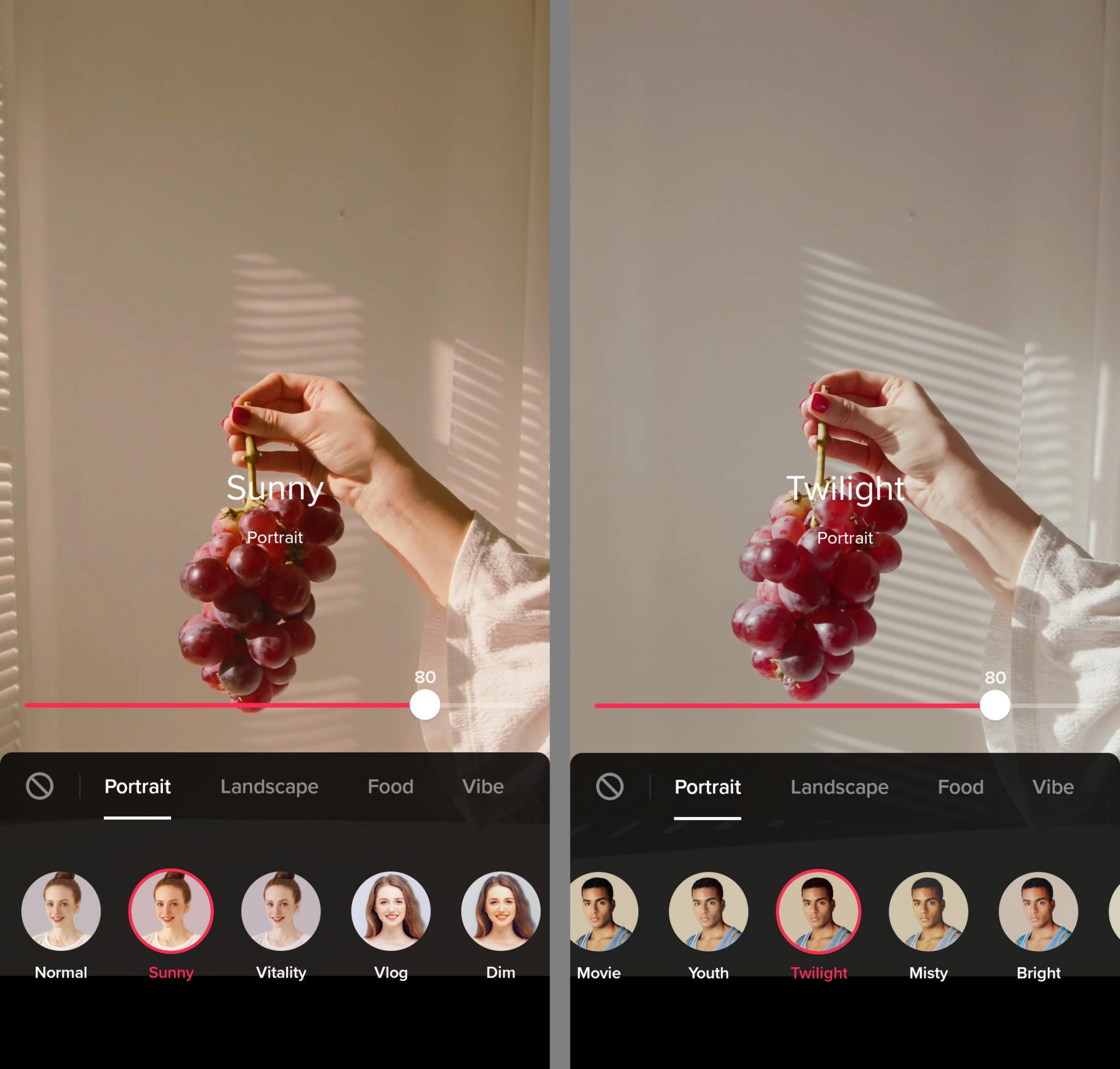 Portrait filters automatically apply with level 80 intensity. You can use the slider bar to dial the intensity up or down to get the right look for your TikTok.
2. Landscape filters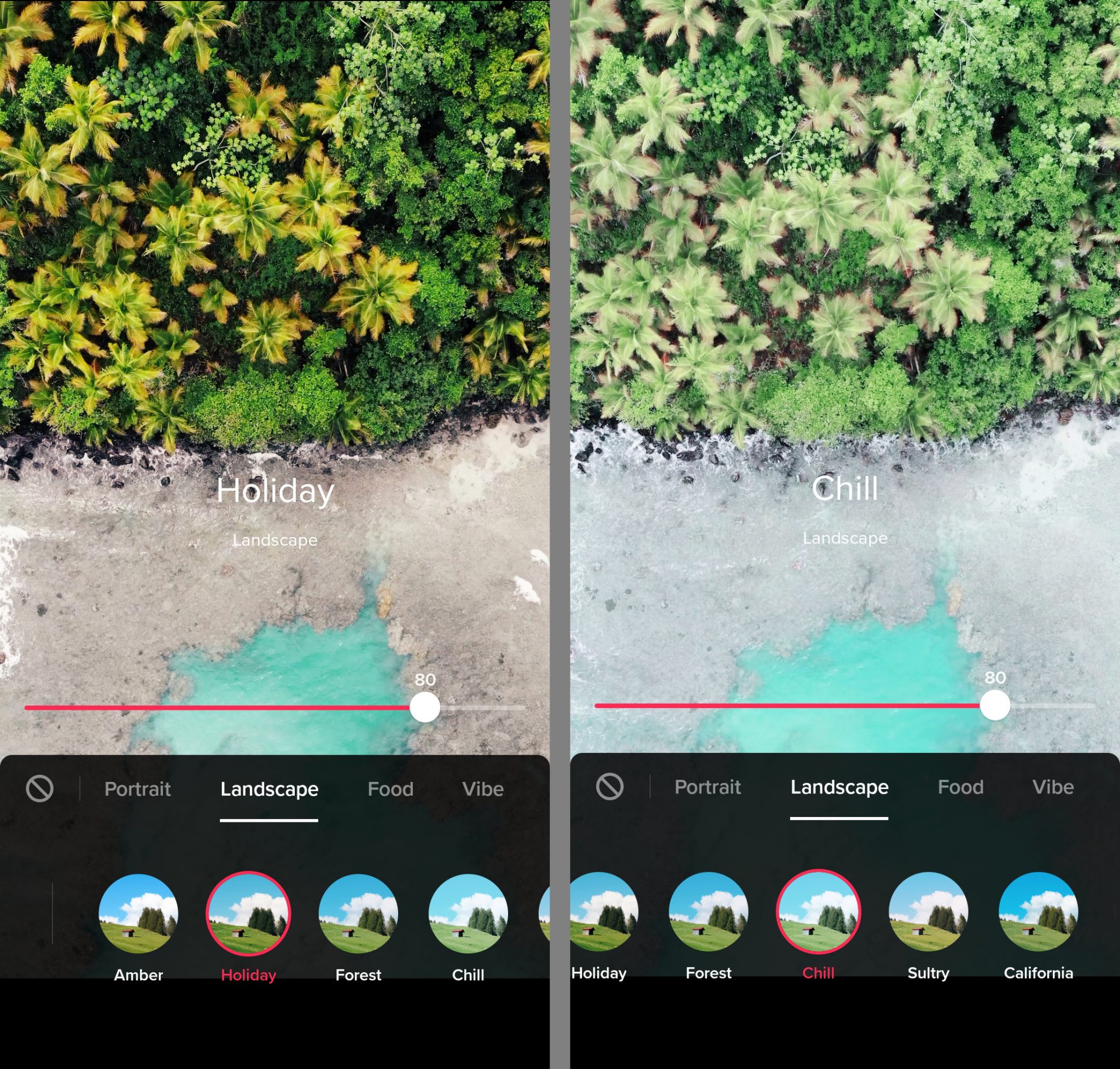 Are you shooting out on the street or in the great outdoors?
TikTok's landscape filters can help these scenes stand out. From more vivid filters like Amber or Holiday to dreamy filters like Chill or California, these presets can help you create just the right mood for your nature or landscape content.
3. Food filters
Whether you're creating content for a restaurant, cafe, or packaged food brand, TikTok's food filters can add more depth. Note that food filters automatically display with level 100 intensity, so you may need to dial them down a bit to make your content look appetizing.
4. Vibe filters
Perhaps you want to capture a feeling instead of a specific object or scene. With TikTok's vibe filters, you can completely change the mood of the video.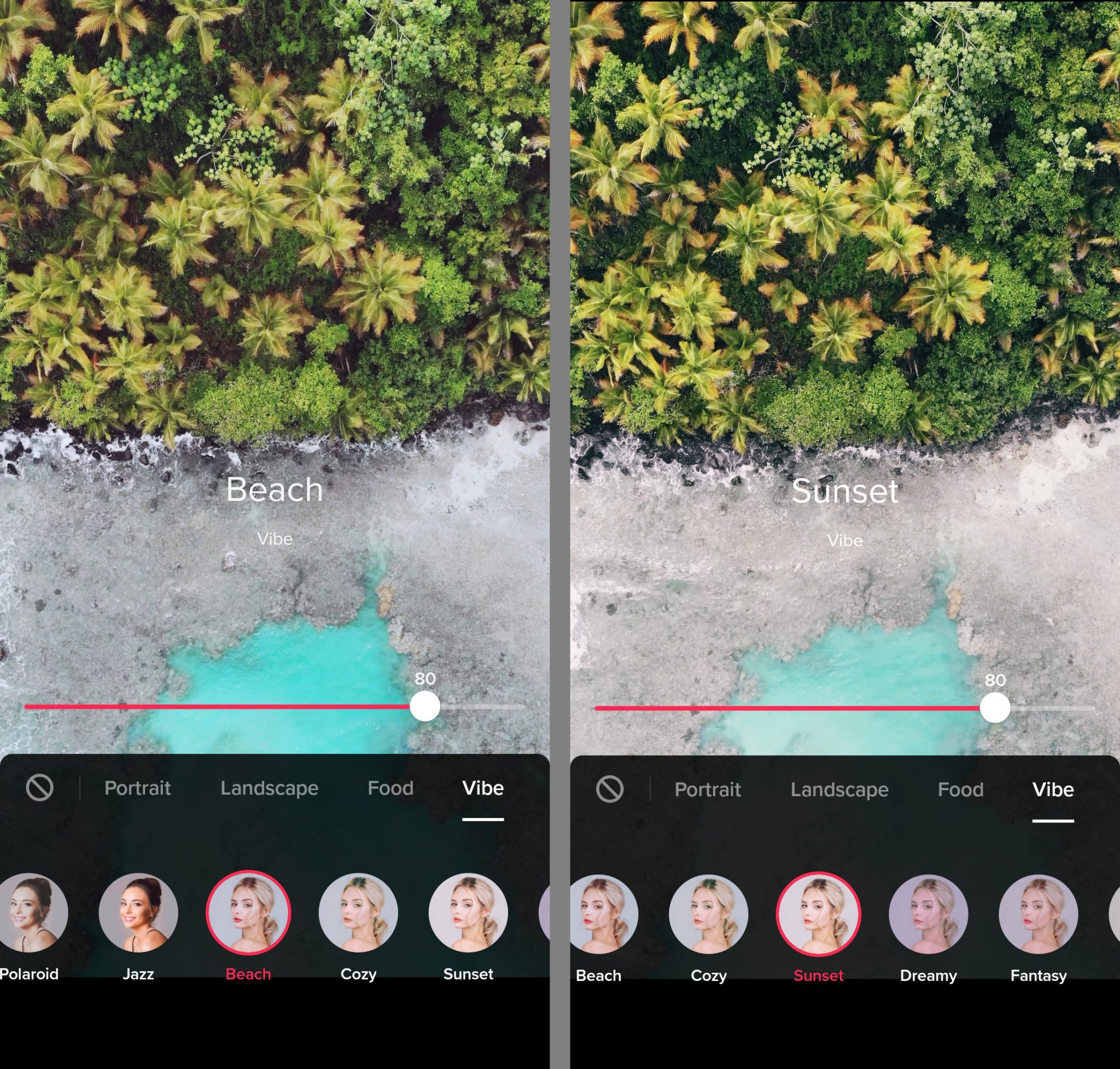 For example, the Dreamy and Fantasy filters dial down the saturation and intensity, while the Sunset and Dusk filters evoke certain times of day. You can also use the Tonal and Fade filters to add a monochrome effect or use the Polaroid filter for a vintage feel.
5. Trending effects
Want to hop on current TikTok trends and join an active conversation? The app's trending effects are a great place to start. When you tap the Effects button prior to recording content, it automatically opens to the Trending tab, making it easy to see what's popular now.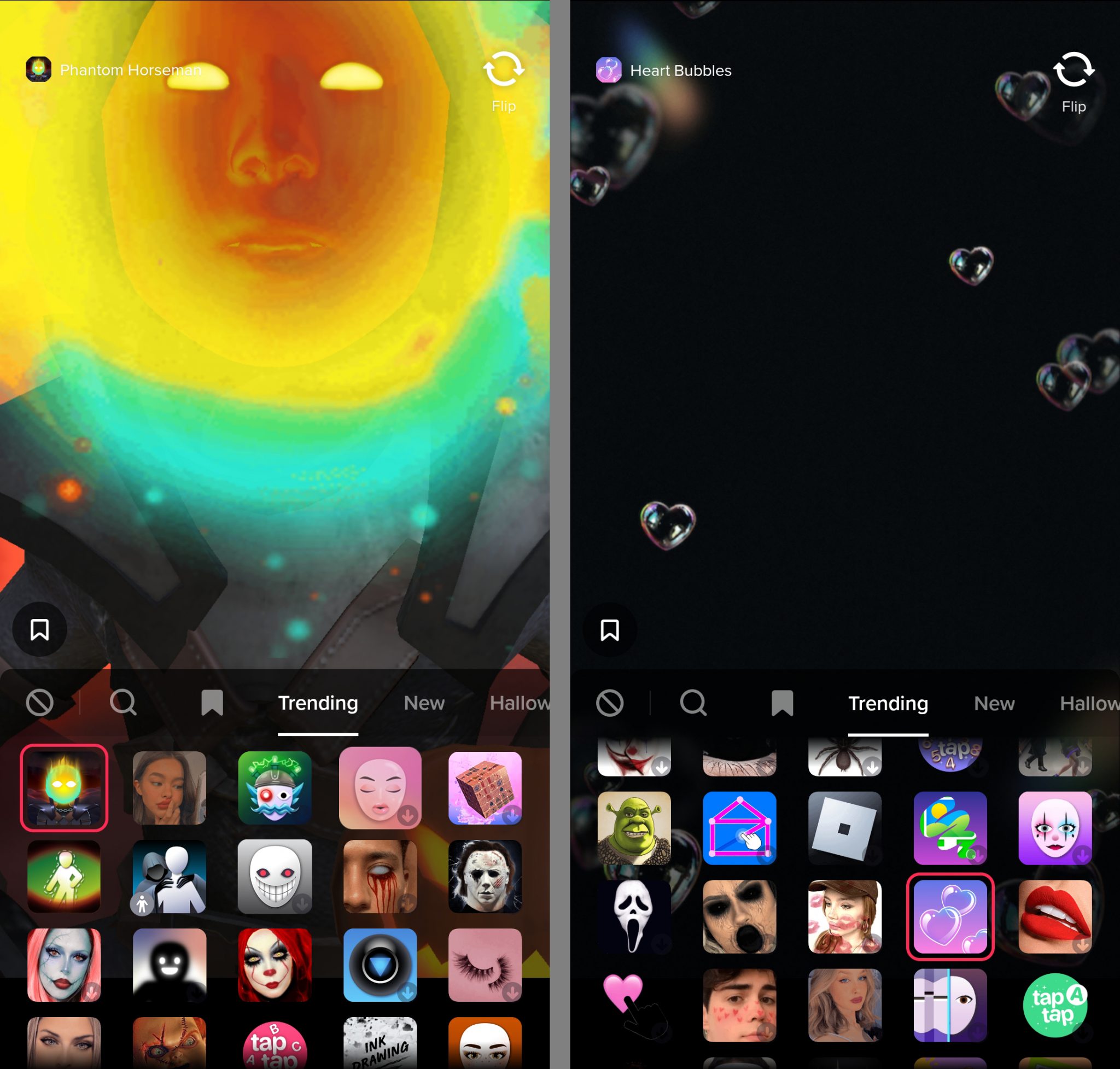 Keep in mind that not every trending effect is right for your brand.
Before hopping on a trend, scroll through your feed to see how others are using the effect. Then think about how your brand can use the TikTok filter to add your unique voice to the conversation.
6. Holiday effects
If your company offers seasonal products or specials, holiday effects can help your target audience get into the spirit. TikTok typically has two tabs for holiday-themed effects. If a holiday season is approaching—Halloween in this case—you'll see a dedicated tab with themed effects.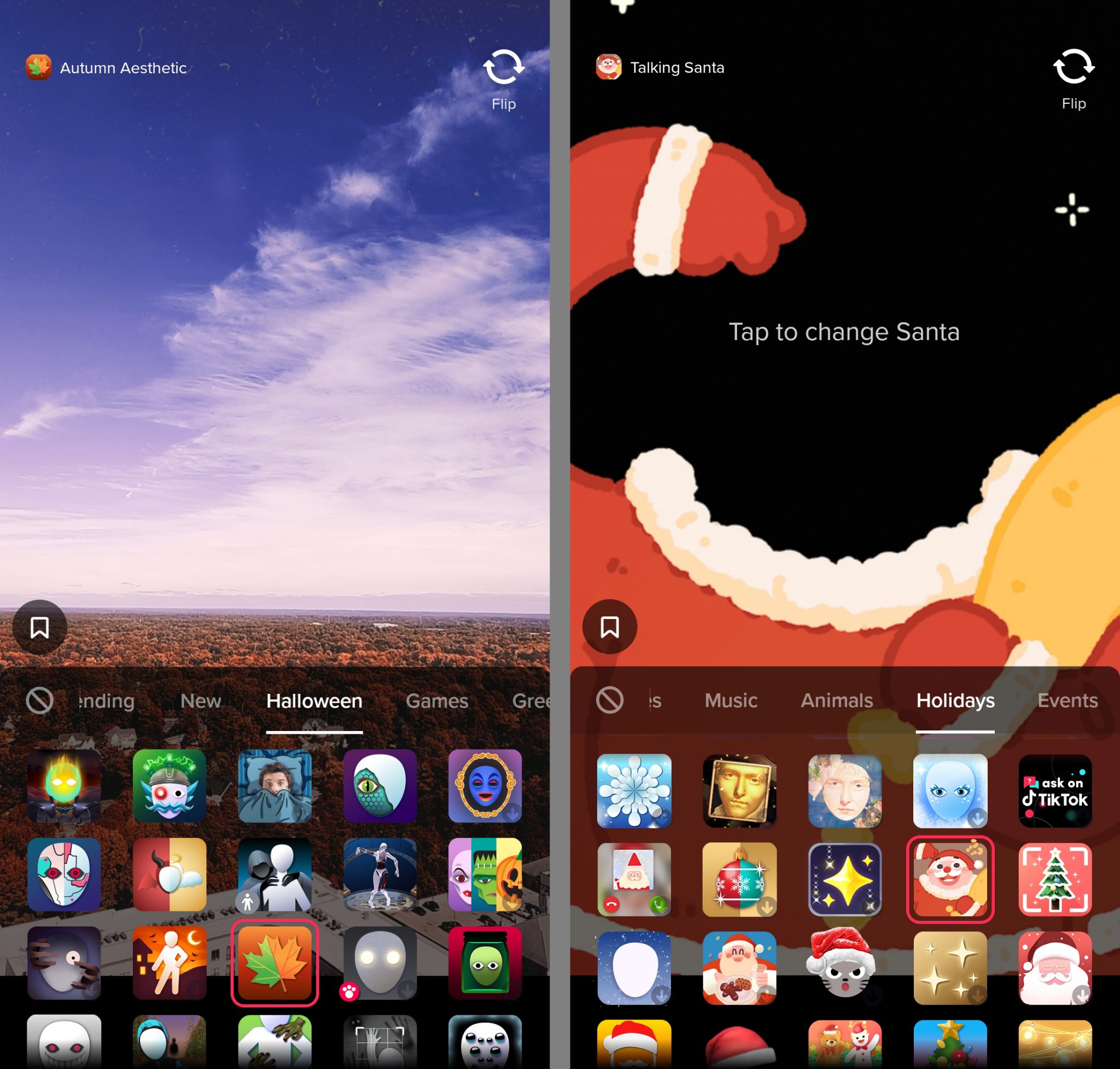 TikTok also has a general Holidays tab with effects for themed days throughout the year. You can use these effects to brainstorm short-form video content for upcoming months and events.
7. Events effects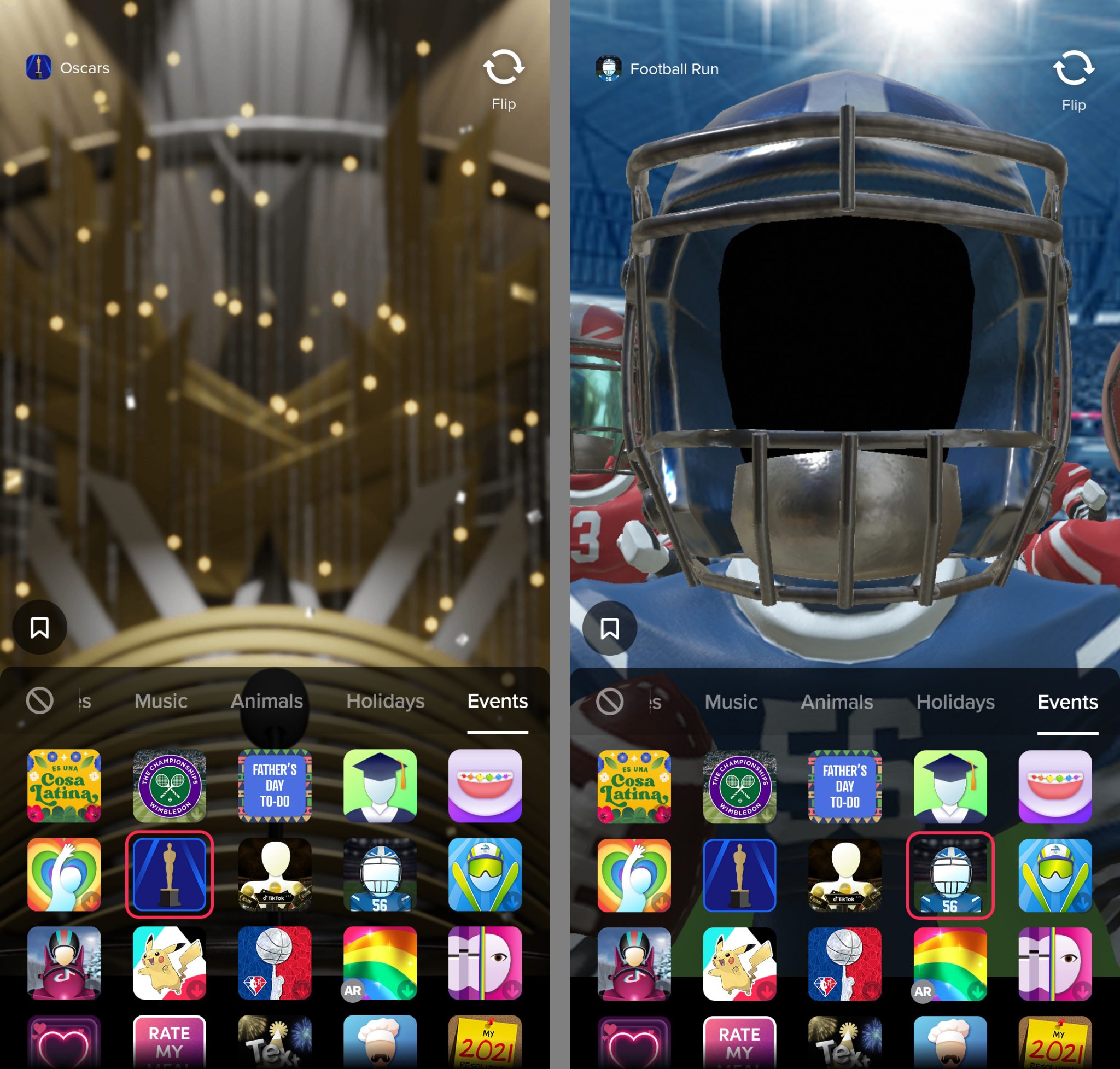 Perhaps you want to start a conversation about current events. TikTok's Events effects are somewhat limited, but they include helpful options for creating content about sports, culture, and milestone events.
8. Music effects
TikTok is known for its dance challenges and vast troves of dance content—but you don't have to be a great dancer to create this type of content for TikTok. Dance moves are great for capturing viewers' eyes, even if you're simply pointing to objects or text overlays.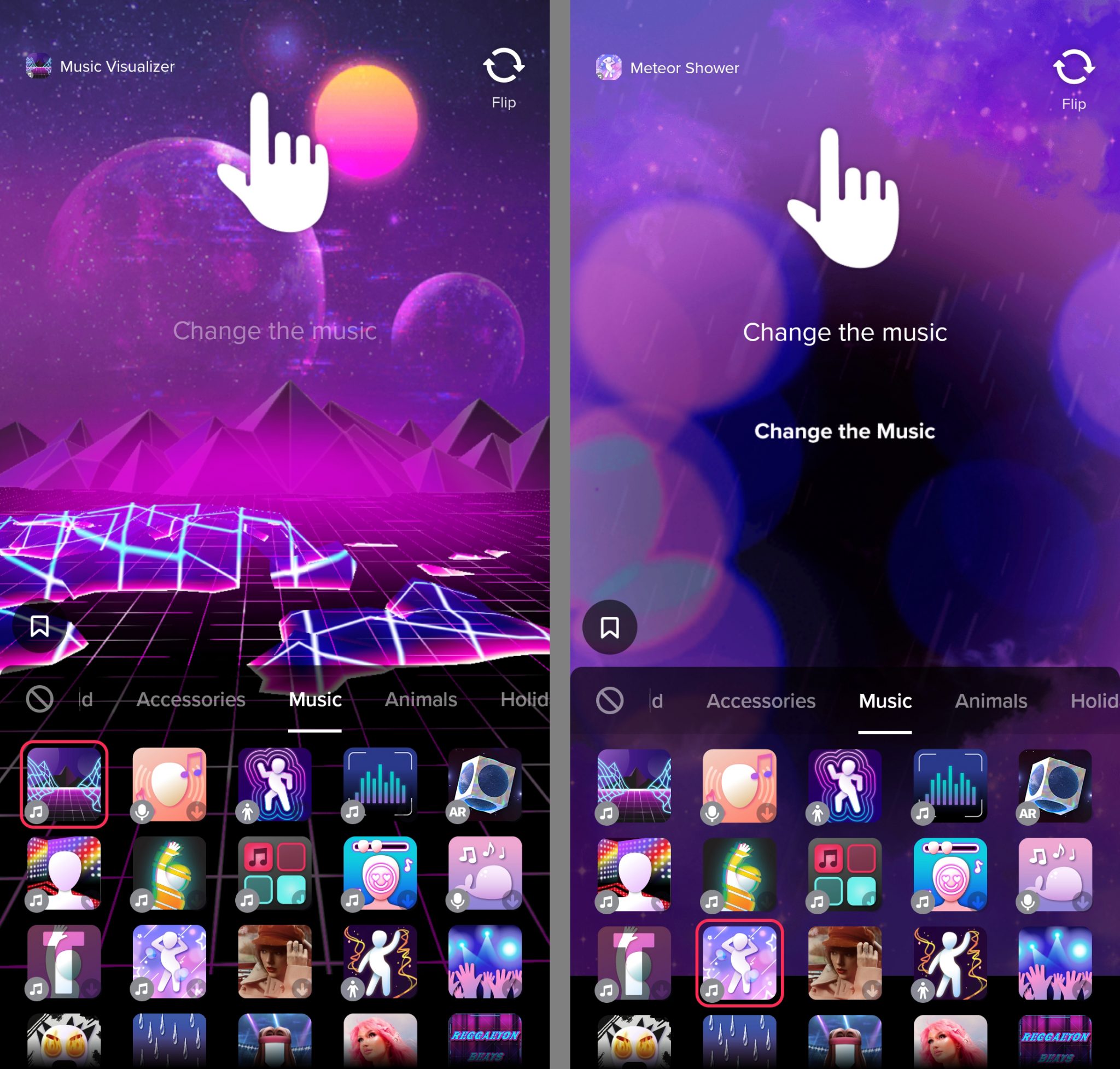 TikTok's music effects can help you add more visual flair to your next dance challenge. Use these effects to insert color, music, and movement to your TikTok videos—and make sure you're using music that's licensed for commercial use.
9. Green screen effects
Looking for an engaging way to comment on a current event or share something happening with your business? TikTok's Green Screen effects tab has dozens of options for incorporating photos into the backgrounds or overlays of your videos.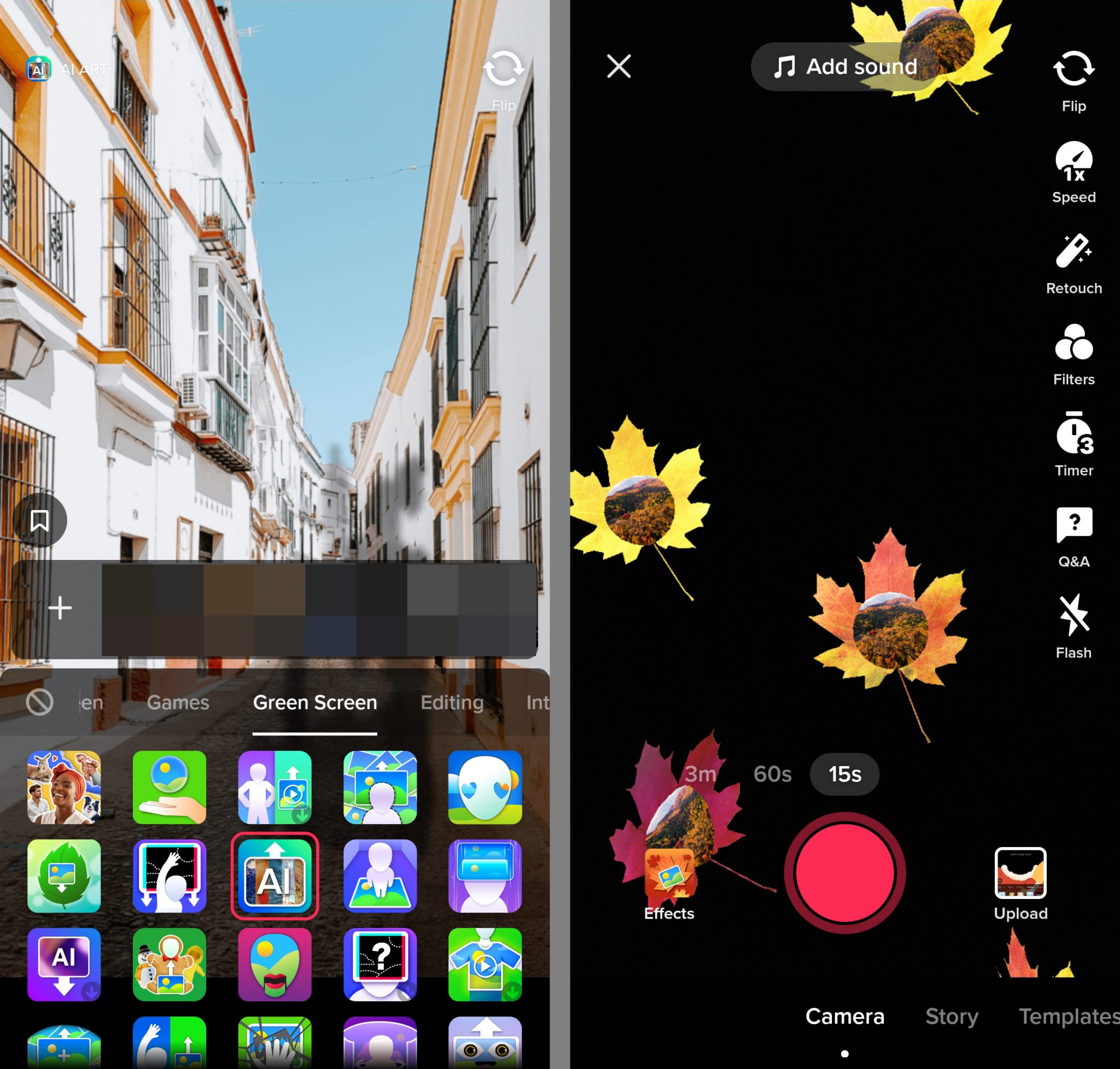 Using these effects, you can create photo collages, add themed overlays, or flip between a photo and your video feed. You can also use artificial intelligence (AI) filters to create a new take on your photos.
10. Editing effects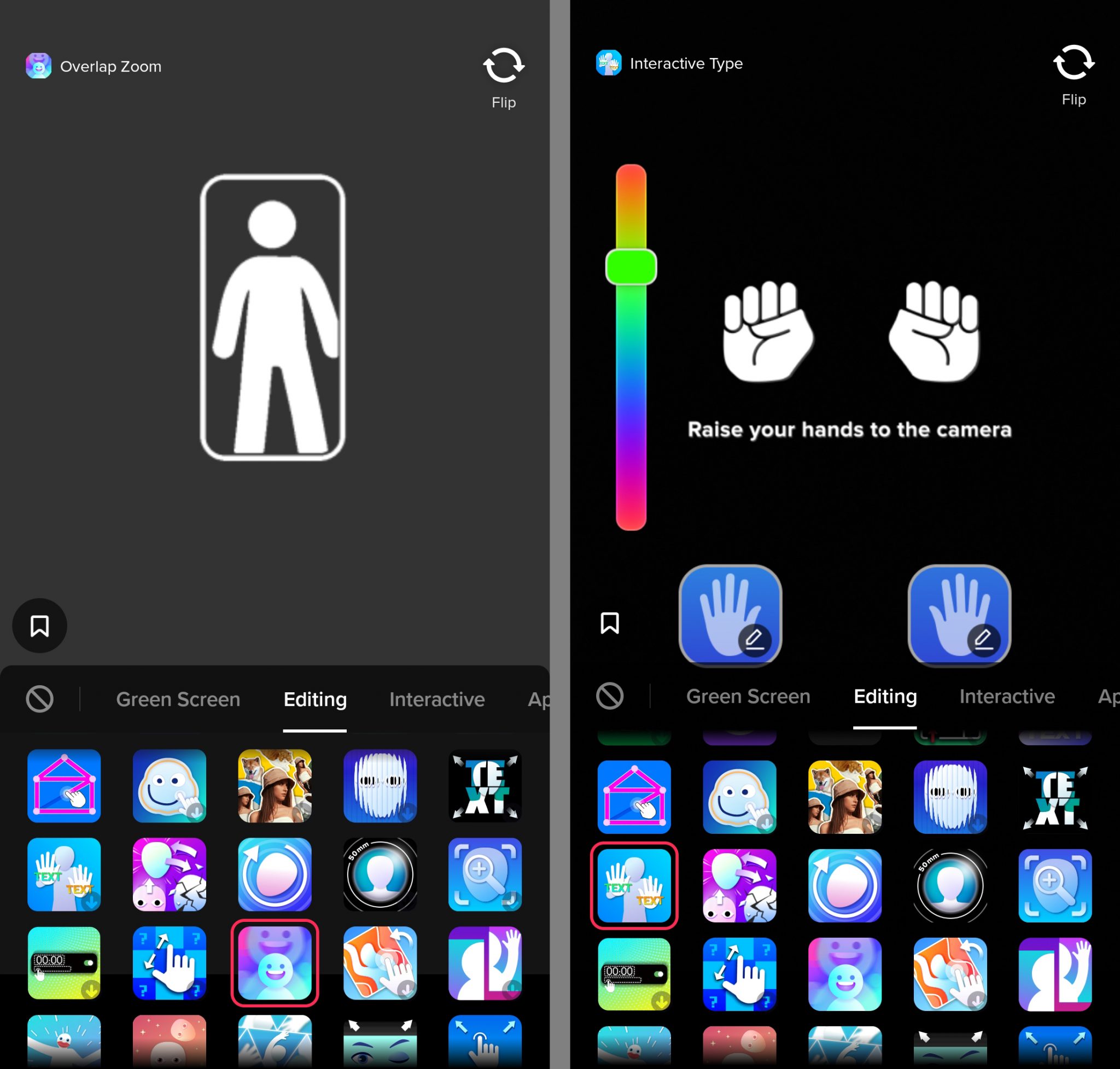 Want to add more classic effects to your TikTok? The Editing tab has options like fisheye lenses, rack focus, and portrait lenses. Other options on this tab—like spin zoom and overlap zoom—are helpful for adding points of interest or transitions between clips.
11. Interactive effects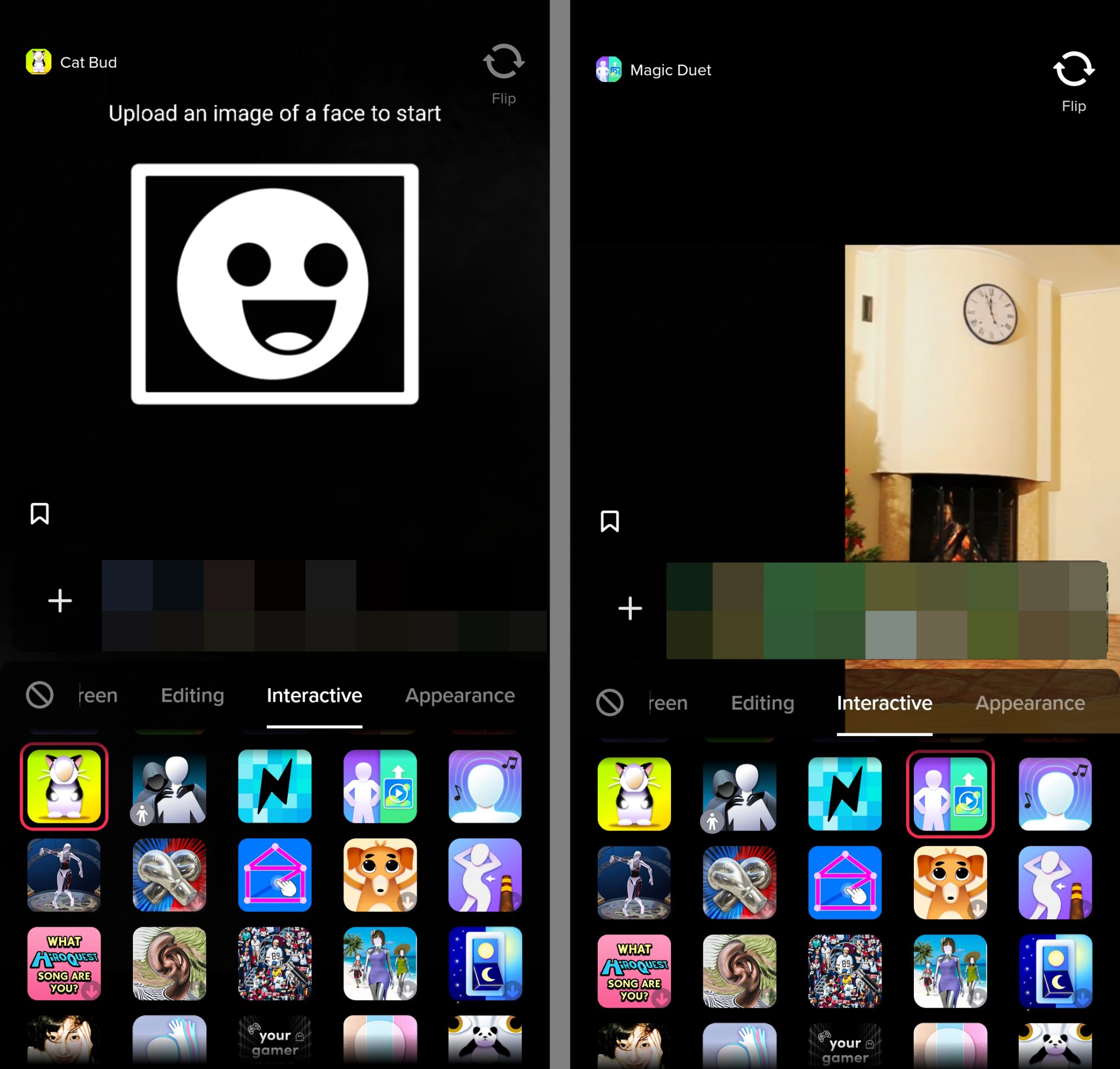 Scroll over to the Interactive tab to find effects that encourage you to engage with your environment in interesting ways. For example, you can play timed games, transform yourself into different characters, or create Duet-style content.
12. Funny effects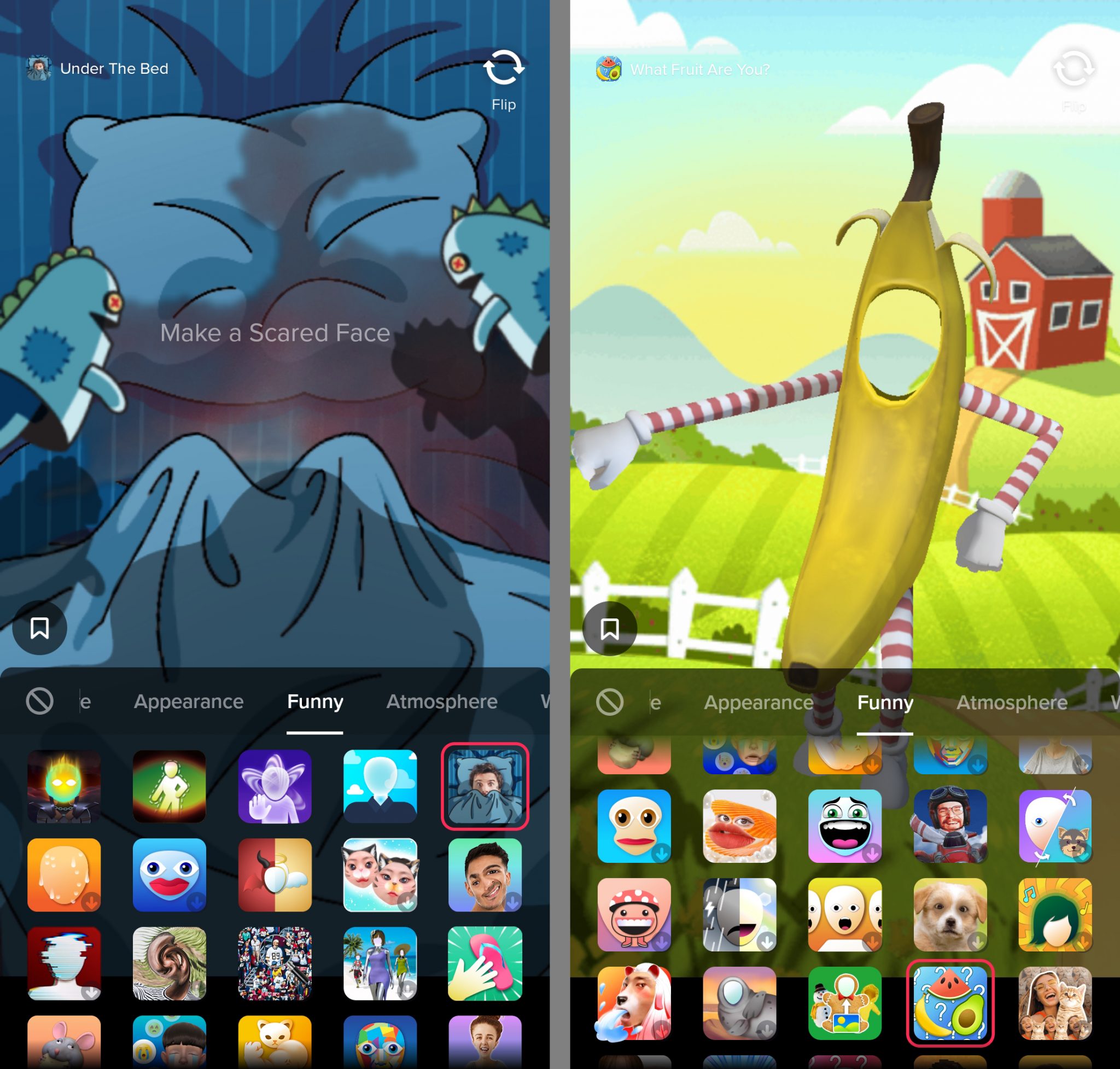 Does your brand have a light-hearted personality? Using the effects on TikTok's Funny tab, you can turn your team into fruit or animals, or you can add their faces into funny scenes.
If you're looking for new ways to introduce your team or make your brand more relatable, these effects can help.
13. Appearance effects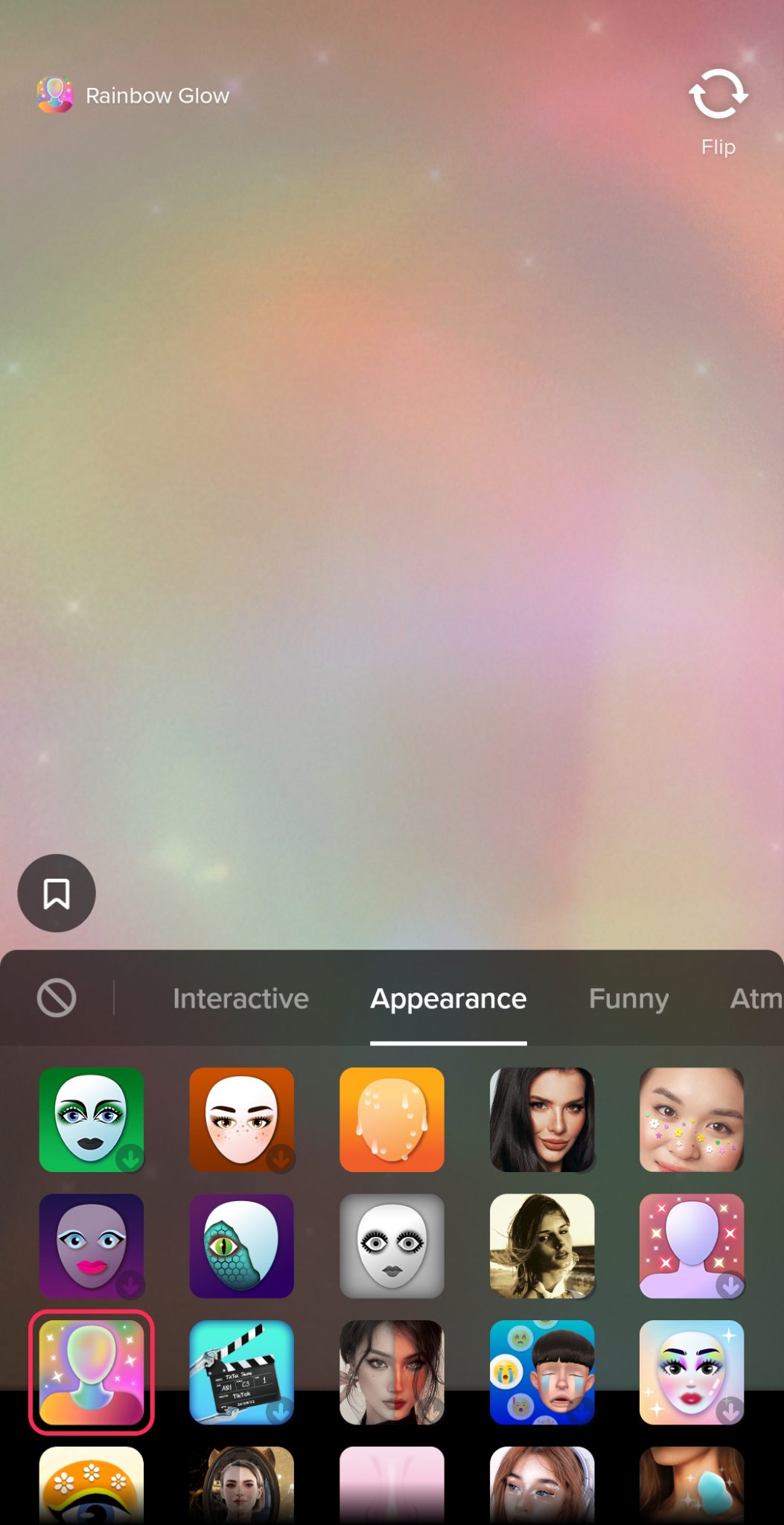 While effects on the Appearance tab aren't quite as funny, they can still help you make entertaining content for TikTok. For example, you can add rainbow and disco backgrounds, apply virtual makeup, or create avatars.
14. World effects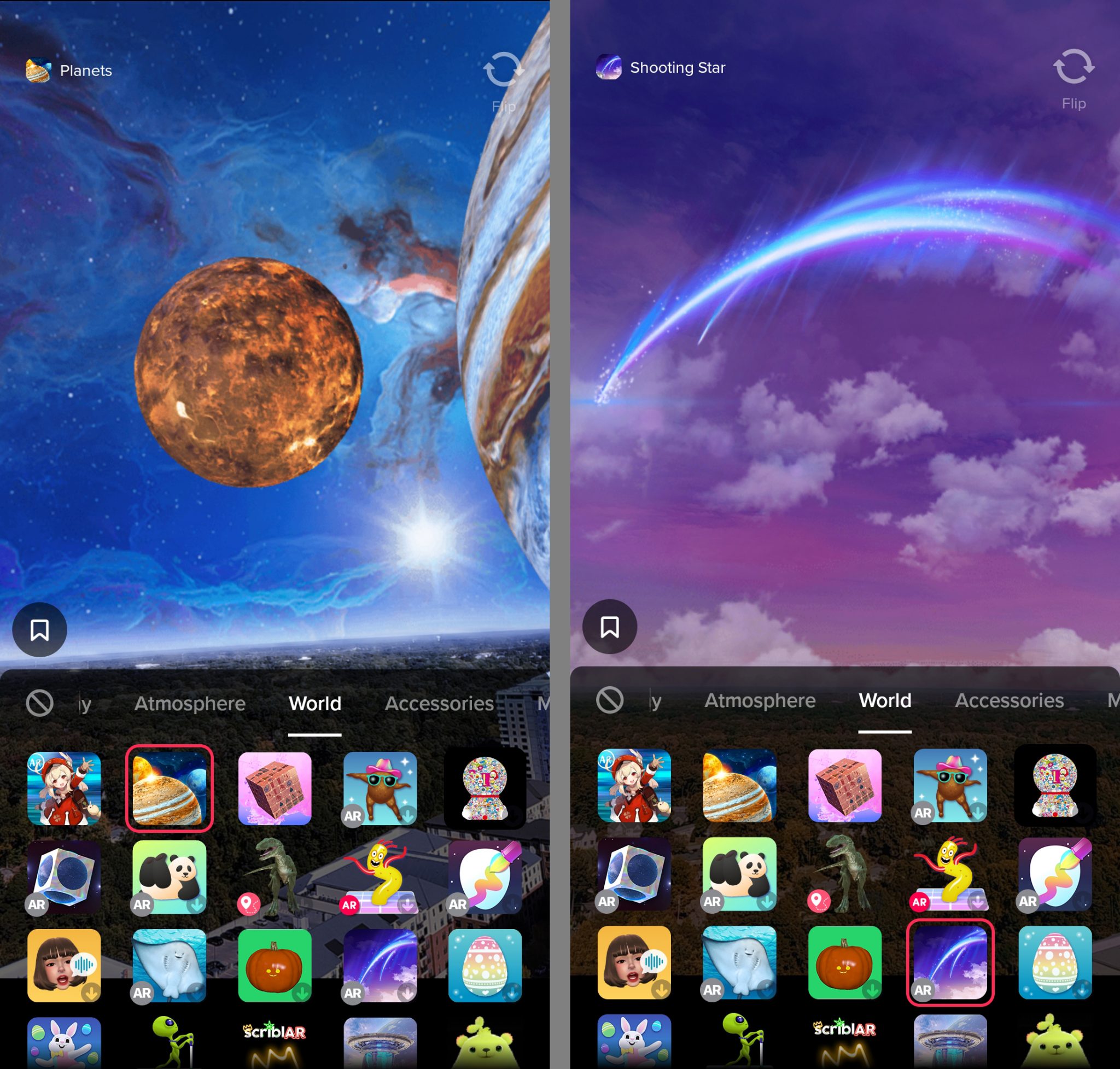 By using TikTok's worlds effects, you can turn your short-form videos into alternate realities. For example, you can turn the sky into a vast expanse of planets and shooting stars, or you can turn your office or storefront into a virtual Easter egg hunt.
15. Visual effects (post-production)
If you shoot a lot of landscapes for TikTok, you know that it isn't always easy to capture the right weather or other conditions in every scene.
TikTok's visual effects can help you add environmental effects like rain, snow, rainbows, and even fireworks.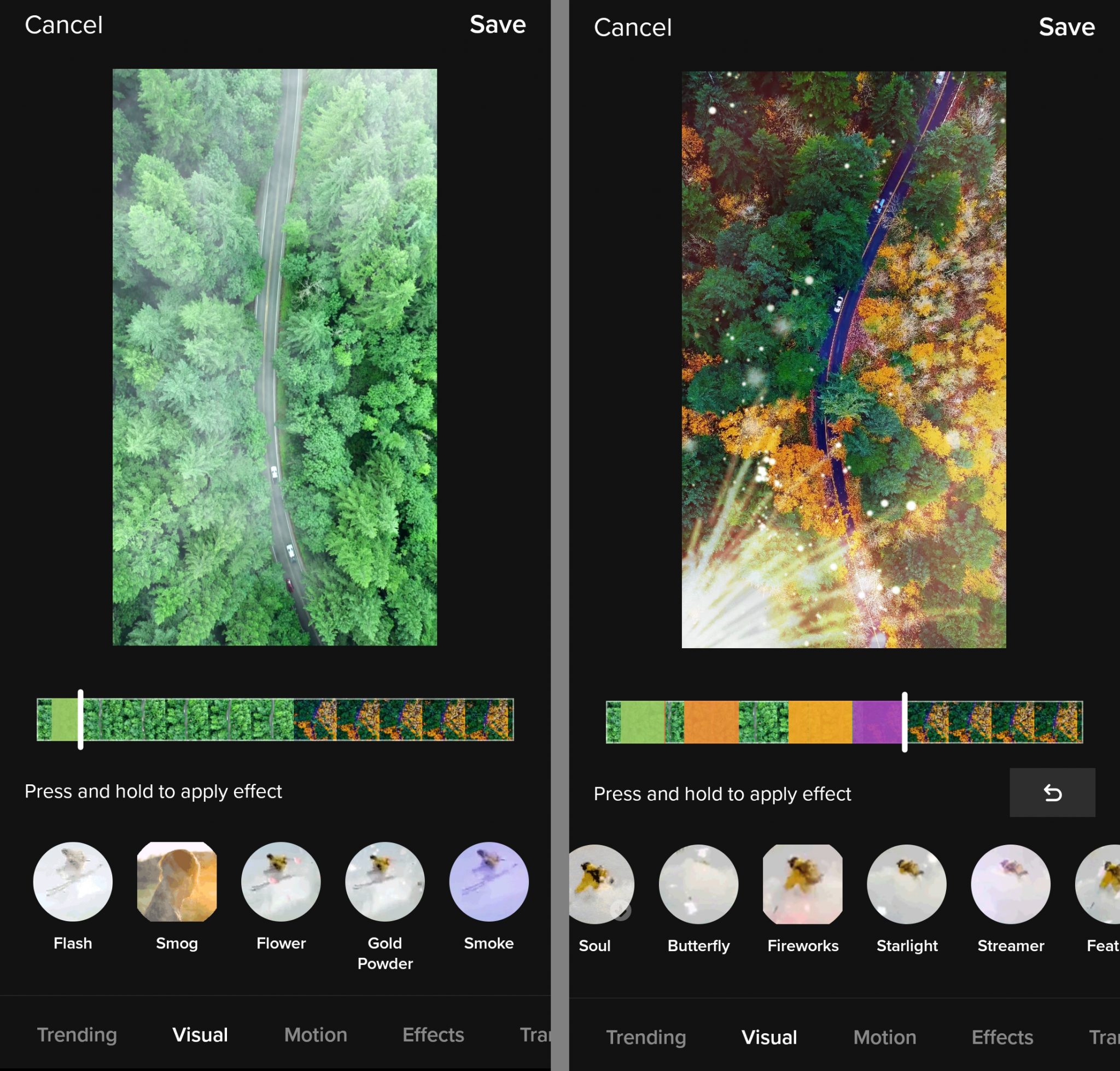 Since the Visual tab is available in TikTok's post-production editing tools, you can use it to add visual effects at key moments in your content. Find an effect to test and tap or press to apply it. You can apply one effect multiple times in a video or opt to mix and match them.
16. Motion effects (post-production)
Including motion in your short-form video content is critical for capturing attention on TikTok's For You Page (FYP). If you need to add a little more movement to your content, the Motion tab can help.
For example, you can add contours and shapes around the stars of your video, or you can make them more colorful with the Chromatic or Disco effects. You can also use effects like Doodle and Glitch to animate landscapes and other scenes.
17. Face effects (post-production)
TikTok's Effects tab includes a handful of options that are mainly for altering people's appearances.
For example, Long Face and Color Contact Lenses can change your typical appearance just enough to help your video turn heads and get attention on the FYP.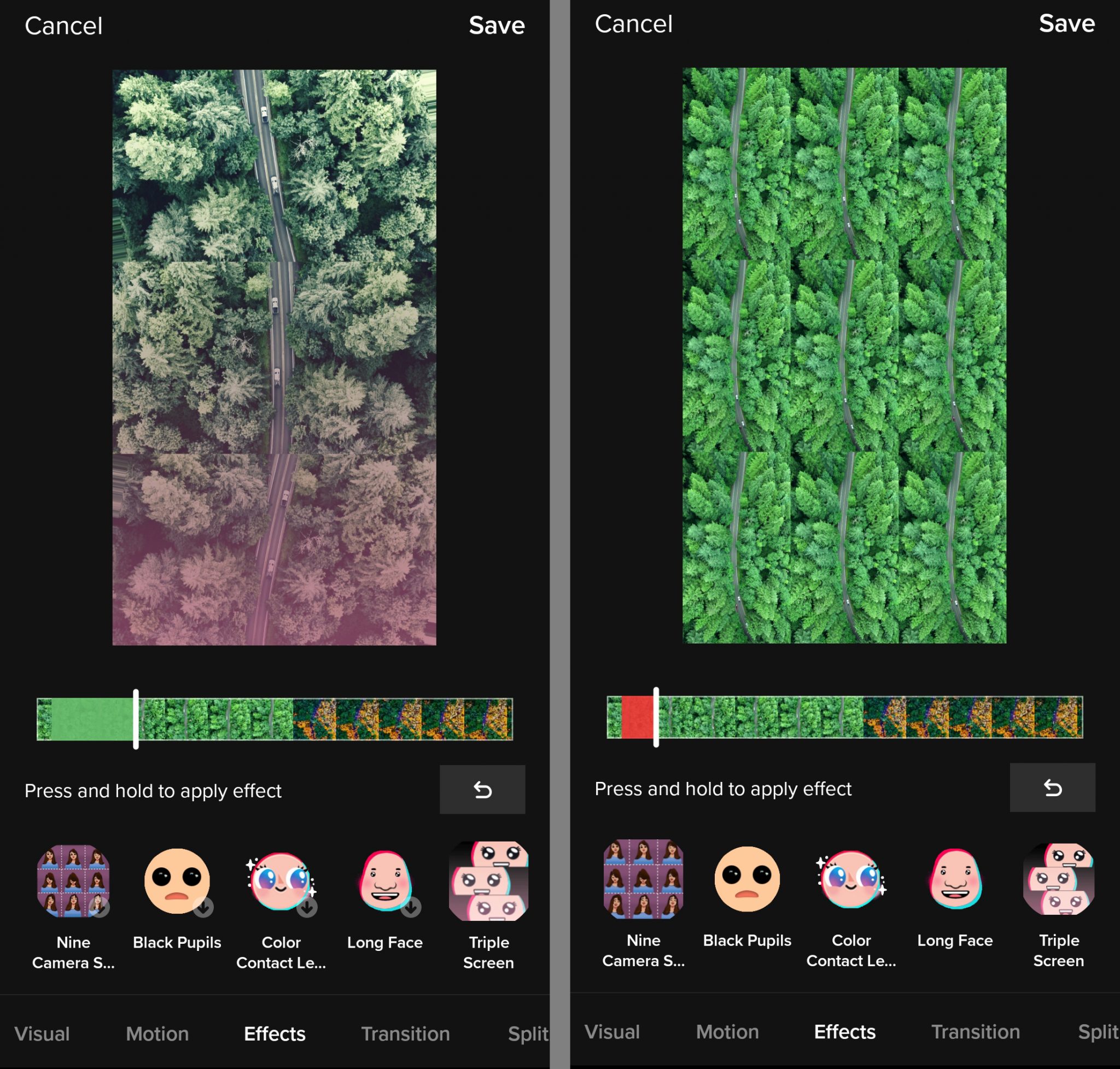 But a couple of these effects can work for any kind of content, including food and landscapes. For example, Triple Screen and Nine Camera Shots both split the screen into multiple parts and display the original content multiple times.
18. Transition effects (post-production)
If you stitched together multiple clips or scenes, TikTok's Transition tab can help you blend everything together seamlessly. From vertical wipes to circular spins, these transitions can link together disconnected content without using abrupt cuts.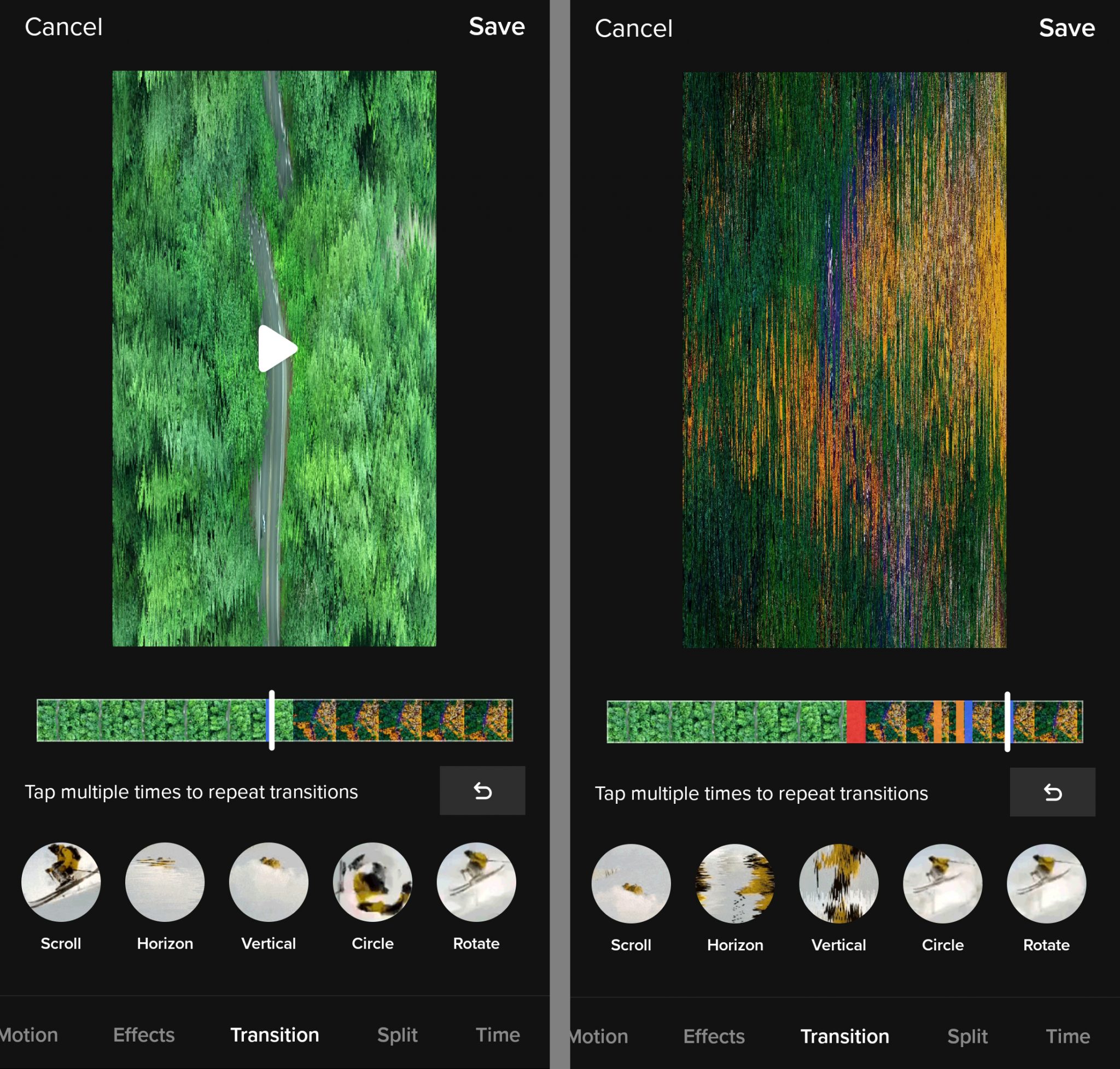 To keep your audience watching past the first second or so of your video, consider including a transition. This kind of cut is helpful for maintaining movement and action.
19. Split effects (post-production)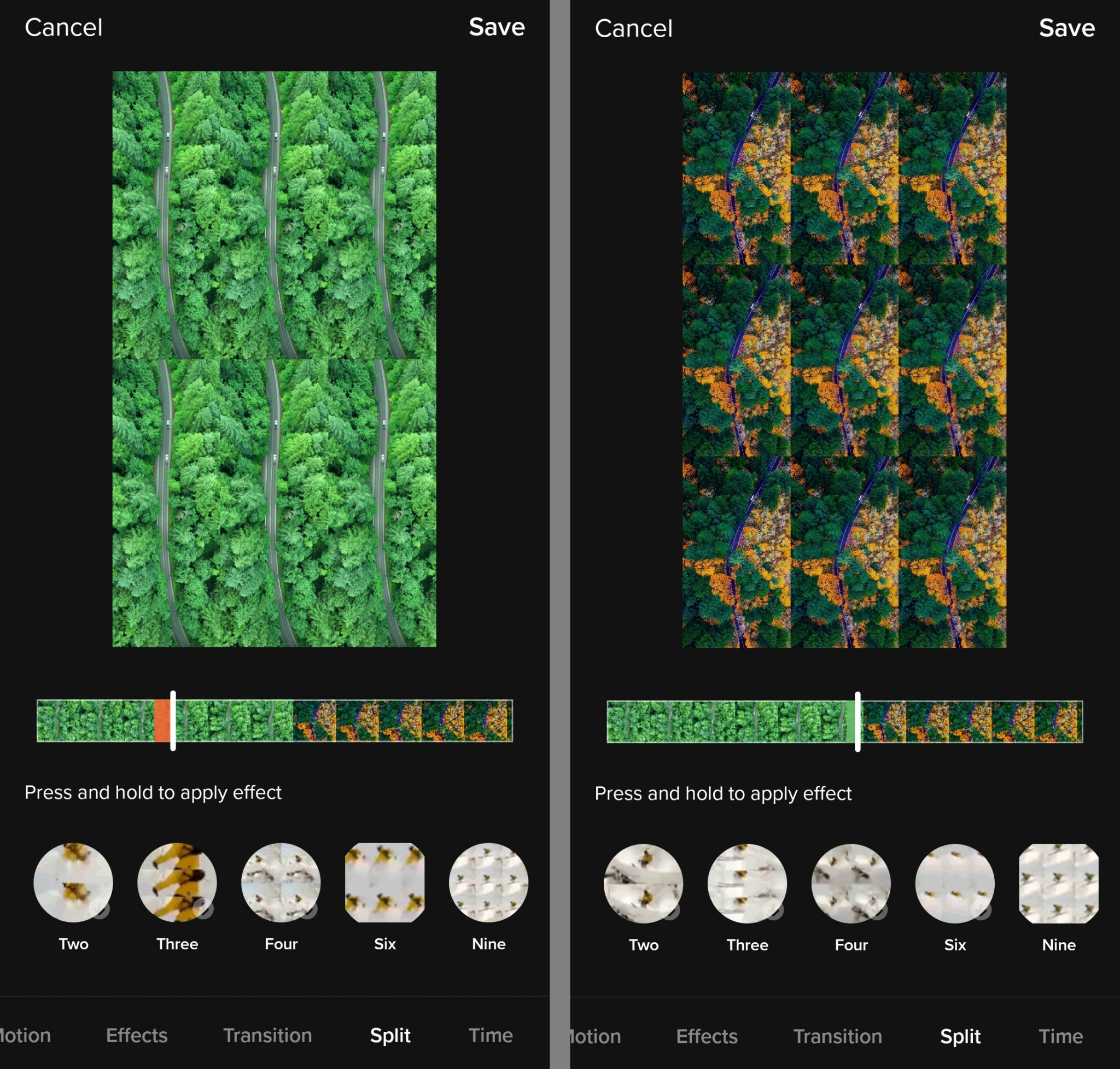 When one shot isn't enough, TikTok's split effects divide the screen into two or more parts, displaying your video content several times. These effects are helpful for emphasizing key parts of your video or transitioning between clips.
20. Time effects (post-production)
Need to change the flow of your video? If you record new content, you can adjust the speed before you set up the shot. You can also use TikTok's time effects to make adjustments to existing clips.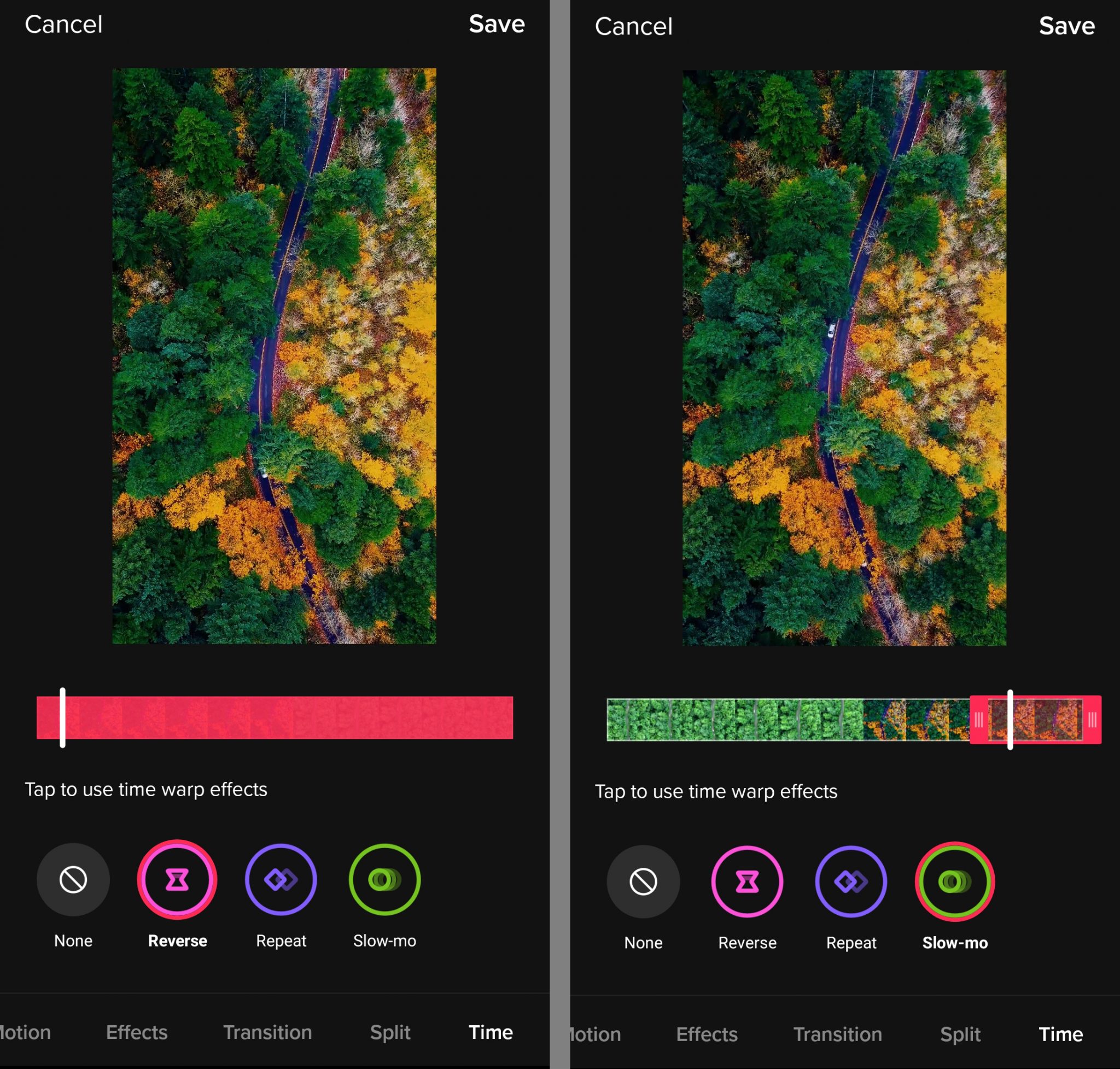 For example, the Reverse effect displays your video content backwards, and Repeat plays the footage twice. Y
ou can also use the Slow-mo effect to dial down the speed significantly. Note that you can't combine multiple time effects, but you can mix and match them with other types of post-production effects.
Bonus: CapCut filters
Although TikTok easily has hundreds of filters and effects to choose from, you can access even more options if you use a separate app for creating video content. CapCut, which TikTok's parent company ByteDance owns, has dozens more filter options.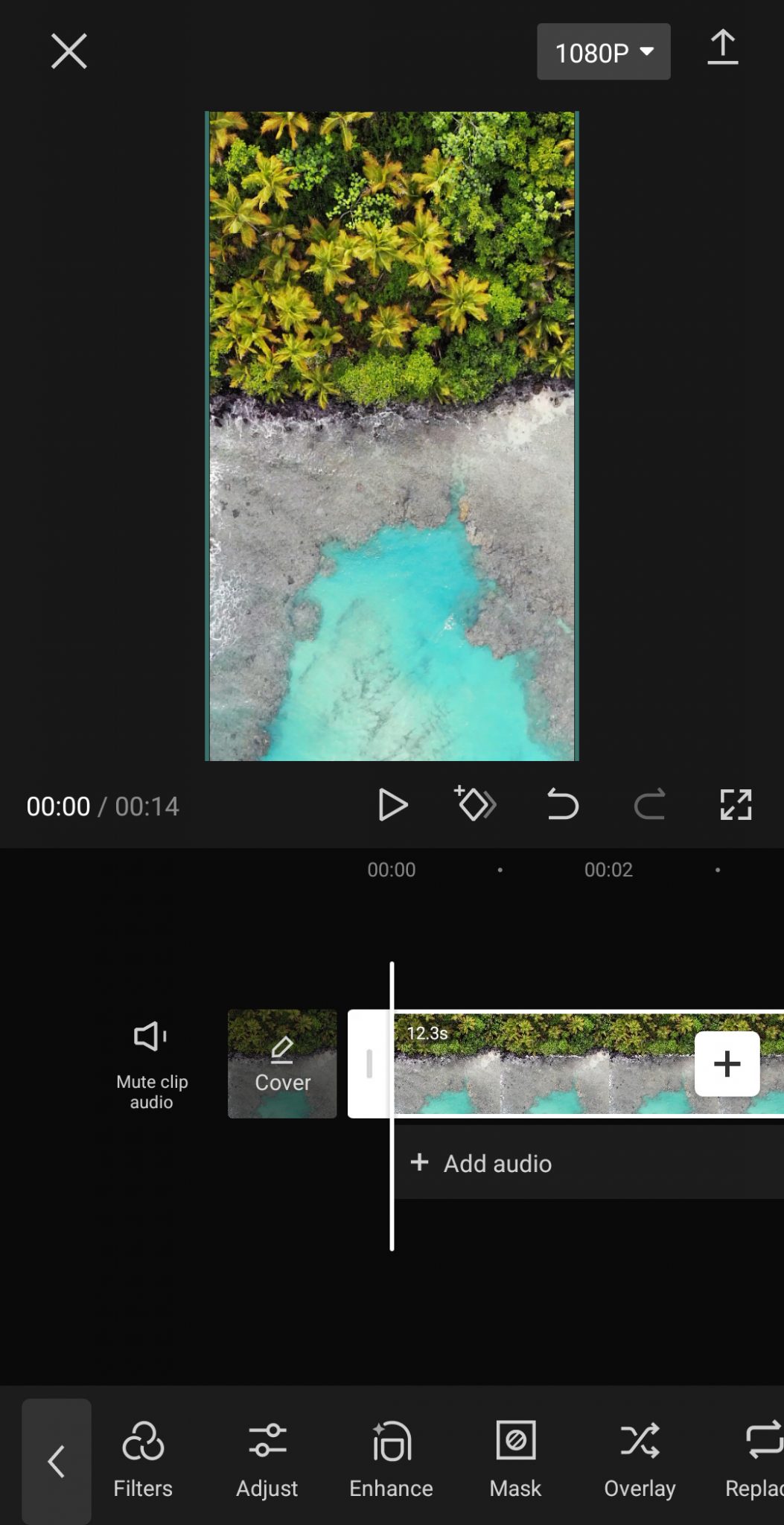 With CapCut, you can start by filming or uploading content. Then select the Filters option in the bottom menu. From there, you can start by testing out the filters on the Featured tab, or you can scroll through other themed tabs like Life, Food, Nature, and Movies.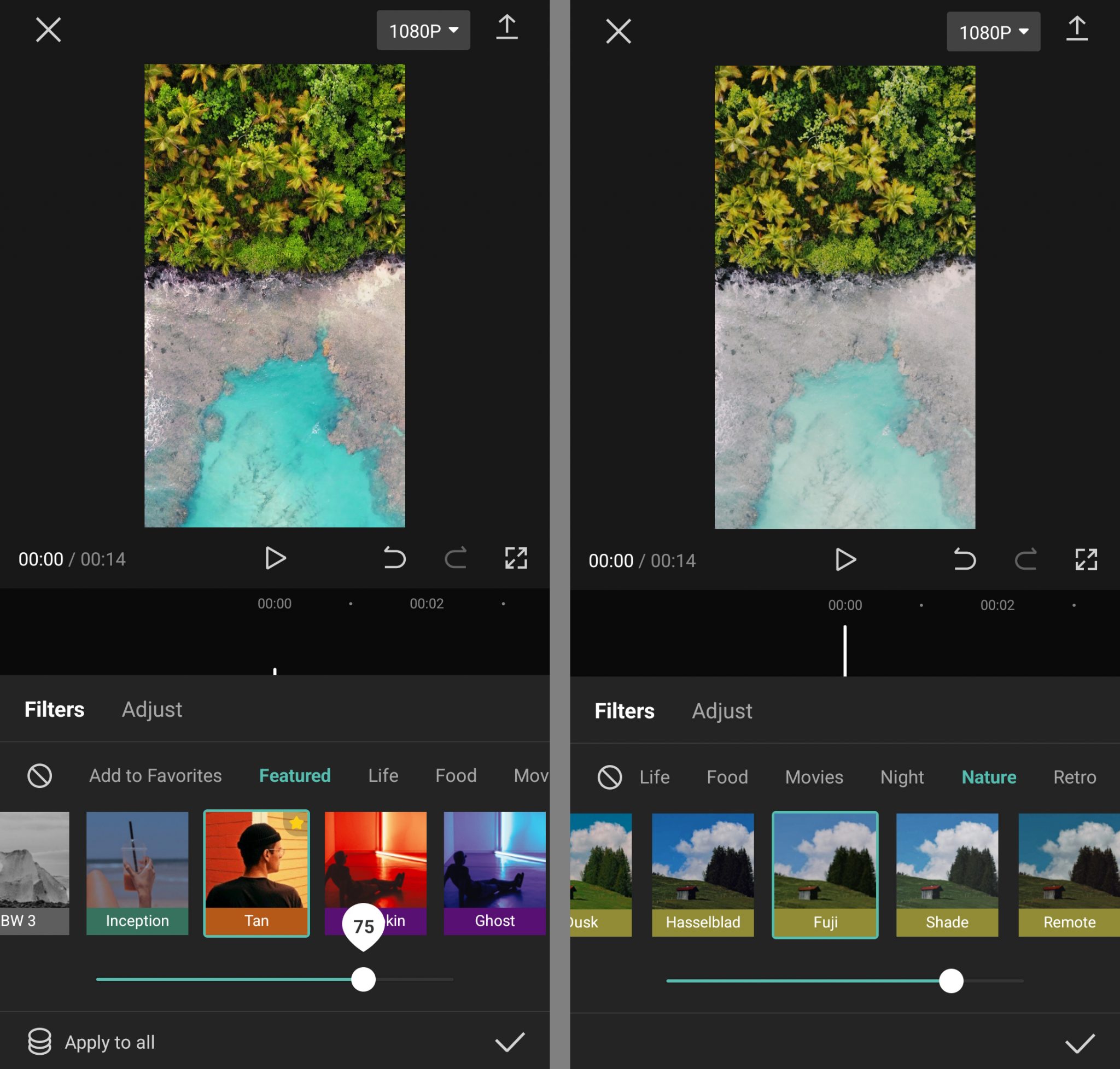 When you're finished editing the video, you can export it directly to TikTok. Tap the up arrow in the upper right corner and select Share to TikTok. From here, you can layer on additional in-app TikTok filters and effects.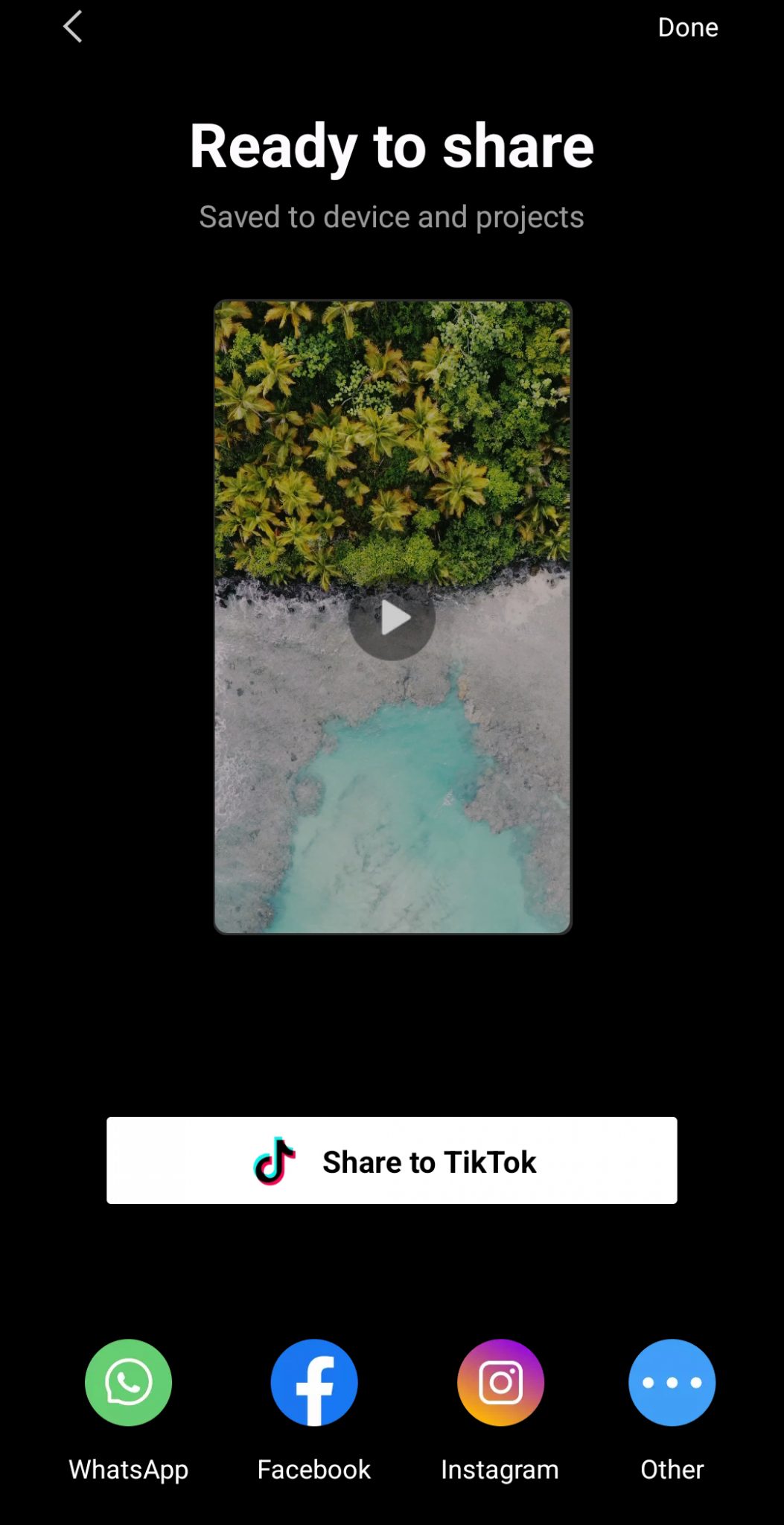 Note that CapCut automatically adds a watermark at the end of the video. You can remove it by tapping Adjust clips and trimming the last second or so of the content.
How to Remove Filters on TikTok
Just because an effect is trending or a filter makes your content stand out doesn't mean it's right for your brand. Here's what you should know about how to take off TikTok filters.
Most importantly, you can only remove TikTok filters during the content creation process. You can preview as many filters as you like during the recording and editing processes.
To replace a filter with another one, simply choose another filter. To remove filters altogether, tap the icon that looks like a circle with a line running through it.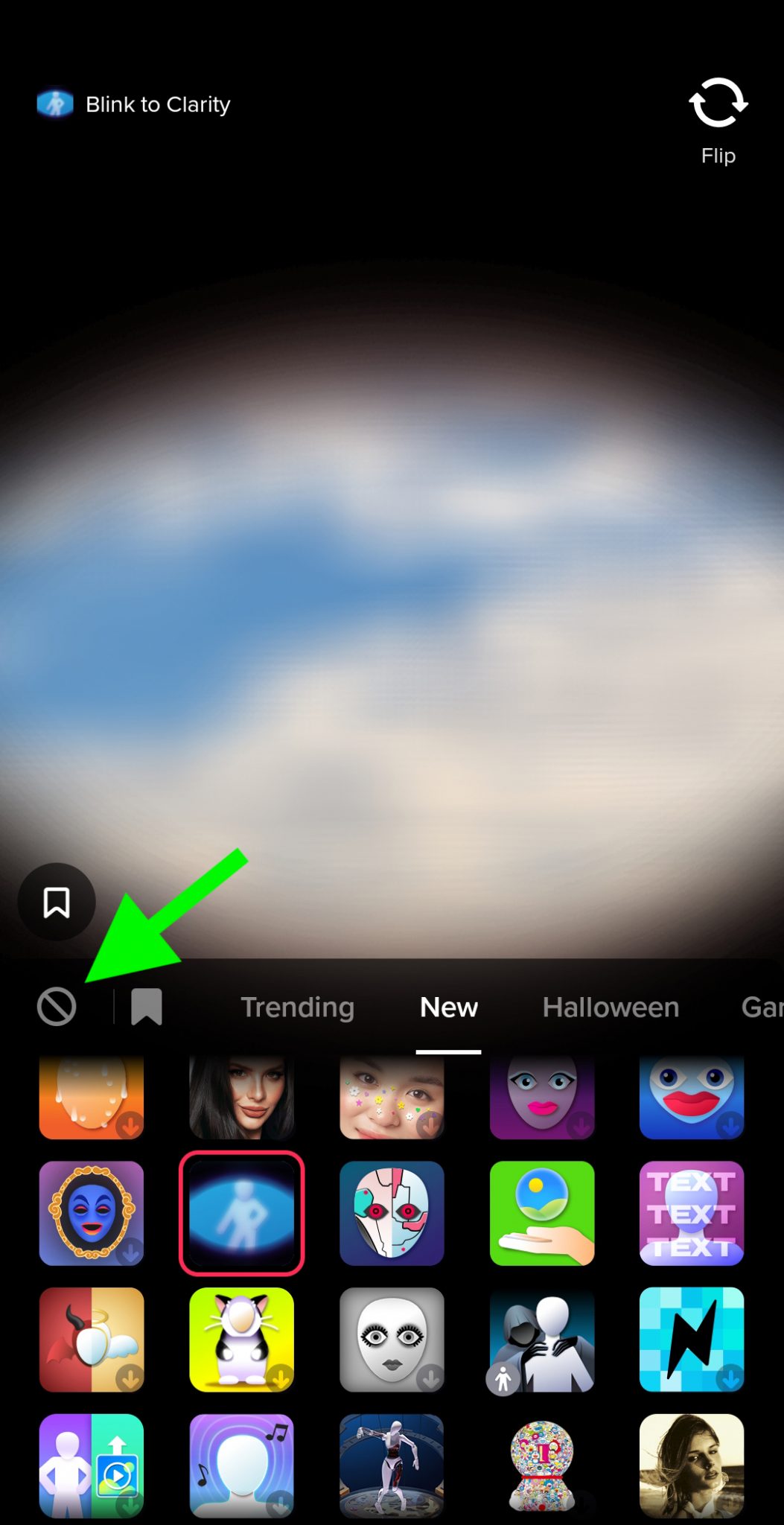 You can also preview as many effects as you like before recording. Select another effect to see how it looks, or tap the circle icon to remove all effects.
To remove an effect that you've added during the editing process, tap the back arrow.
Want to delete the first effect that you added? You'll need to remove them in reverse order and then re-add the ones you want to keep.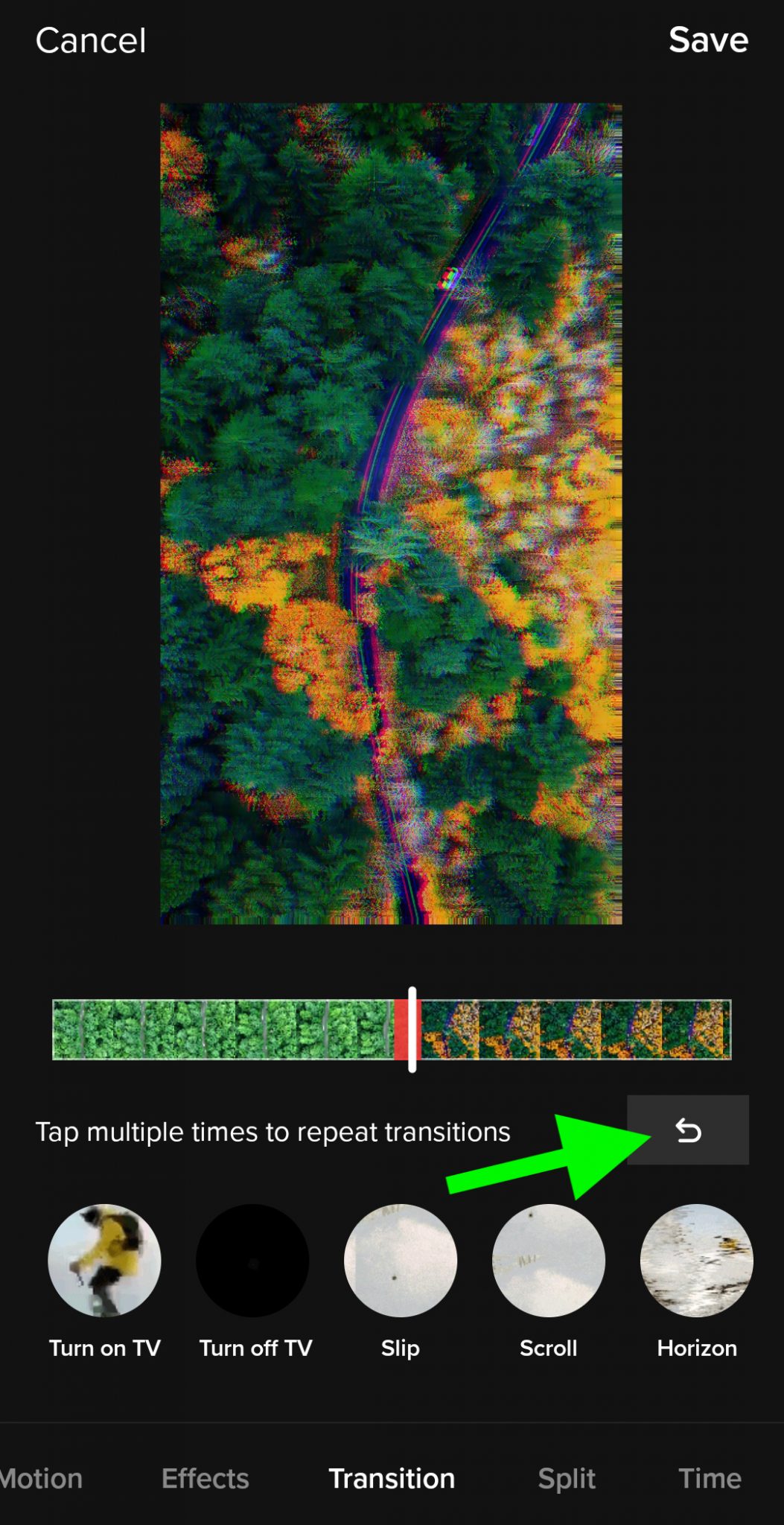 So can you remove filters on TikTok after recording or editing? You can't delete a filter or effect you added while recording because it gets integrated into the clip. Instead, your best bet is to record the clip again.
You can't remove filters or effects after publishing either. If your TikTok doesn't look quite right, your best bet is to delete the video or make it private, and then recreate it from scratch using different filters.
Wrapping Up What We Learned About TikTok Filters
With the right TikTok filters and effects, you can create eye-catching video content that appeals to your audience and boosts discovery. Use the tips above to start experimenting, and review your TikTok analytics regularly to ensure you're creating a successful social media strategy for your brand.