We at Agorapulse are all about making the work lives of social media managers and digital agencies less chaotic and more fruitful. So, when our customers tell us how their workdays improved because of us, we have to share the story!
Read on to find out how Topic Design made its team and their clients happier when the digital marketing agency began using Agorapulse.
Based in Cincinnati, Ohio, Topic Design is a full-service marketing agency providing strategy, design, content, and digital development. The team at Topic "starts conversations for a living and keeps people talking about them."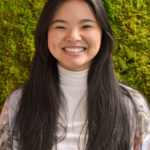 Recently, we talked with Alison Meineke, social media and content manager at Topic.
Q: You were using Sprout Social for social media management. What made you start looking for a new tool?
There were many reasons we started looking for a new social media management tool.
Sprout's management tool was not user-friendly and lacked in ways that had us leaving the tool's platform to go look at the native platforms.
An example of lacking tools was that much of their profile social inbox would preview very little content to read or look over, which made us have to click or find the source to see it in full. What should have taken 15 minutes to review a client's social messages took an hour when their tools weren't usable.
To add to that, we had the plan that cost $99 for one user (one login). To have more that one login, you had to pay an additional $99 per user. That additional cost was aggravating.
I finally realized that we were paying a ton for a tool that lacked fundamental features that other tools had–and that didn't break the bank.
Q: How did you discover Agorapulse?
We found it by searching on Google for agency-friendly social platforms with direct-to-Instagram publishing.
Q: What made you decide to go with Agorapulse?
We loved that Agorapulse had all of the elements we were missing with our old tool:
Multiple user logins
An awesome customer support team
Q: How has using Agorapulse helped you?
Although we pay more for Agorapulse's agency-sized plan ($199/month), there is so much more bang for your buck than Sprout!
After trying the demo and starting a free trial, I found even more features, like clicking the "preview" button and being able to edit individual social profiles when you need to change the wording for specific profiles.
The unified calendar, posting directly to Instagram feature, and a sleek inbox management are just a few of the great tools they have that saves me 4-6+ hours of time a week.
Time at an agency is highly valuable and precious.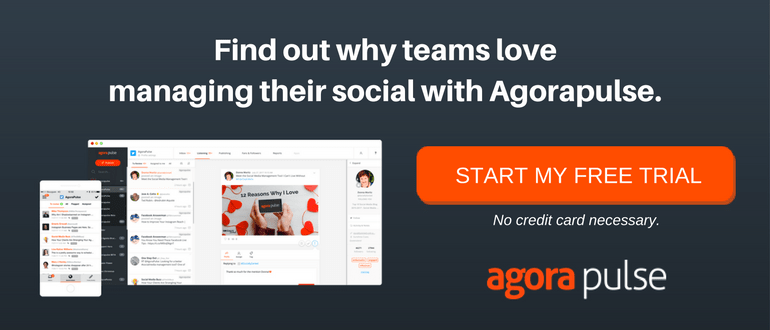 Q: In what other ways has Agorapulse changed the way you do your job?
The assign and approval system has made my team and clients happier and more efficient.
Many of us are working remotely and don't always get to see each other every day. So, the ability to edit posts or assign inbox messages to each other with comments, too, is incredibly helpful.
Before Agorapulse, we'd have to log off and allow the other person to log in if they needed to use the account. We've come a long way and no longer have to do that, which is great!
Q: What has it been like to work with Agorapulse?
I love how transparent and honest you are about letting us know what features are coming and when, as well as informing us if something went wrong, too. Our account manager is very kind and knowledgeable.
Your internal customer support and development teams are patient, kind, fast, and easy to work with!
I've dealt with a handful of social media management tools, and all of which had made me skeptical and pessimistic over the years.
Working with Agorapulse, I feel like I'm working with an extension of my team and I'm learning that not all social management tools are bad!
* * *
Get started on saving time and energy on your own social media management! Check out our free trial of Agorapulse to help you schedule, track, and measure all your social media efforts.