When you think of live video, does Twitter Live video come to mind? Check out these reasons why it should be included in any social media manager's toolbox.
Twitter Live video has been around for a while now, but it seems like Facebook Live has gotten most of the attention.
The good news is that you haven't missed the party. Twitter Live is a fantastic tool for expanding the reach of your video content in a new way and engaging with your audience.
In this article, we will cover how to get started with live video, maximize your videos for Twitter, and come up with content ideas.
Before You Go Live on Twitter
Sometimes, you want to capture a moment as it is happening. But it is worth taking just a minute of planning most of the time to ensure that you get the widest reach possible.
Some of the following tips are true for all live video efforts, but several are specific to Twitter as well.
Choose your topic
Who are you trying to reach? What do you want to say? How do you want to say it?
Put a little thought into what you want to talk about before you hit record. Want to be ready at the moment? Then have a quick checklist of what you need handy at all times.
Pick your invite list
Are you using Twitter lists? If not, now is a good time to start!
Just like you can tag people on your Facebook live, Twitter will give you the opportunity to invite a few people to your live feed that you select before you start recording.
Depending on who you are targeting with your live video you could consider:
Potential clients who you want to build a relationship with
Influencers who will appreciate your take on the topic
Current clients who will be interested in a new feature or offering
Specific accounts that have expressed interest in live videos you have done
Choosing the right people in this step can have a big impact on your reach!

Select effective hashtags
Using trending hashtags can get extra views, but you should also have a list of industry and company-specific tags to turn to in a time like this.
Lights, camera, action!
Little things can make a big difference in live video:
Is there music playing in the background that may cause trademark issues?
Is the lighting good enough that people will be able to see what you are showing them?
Can you reduce the background noise so that people can hear you clearly?
Are there any props you want to have on hand?
Once viewers start watching your video, they will decide within a couple of seconds whether to keep watching or scroll on. Make sure that you are doing your best to capture their attention!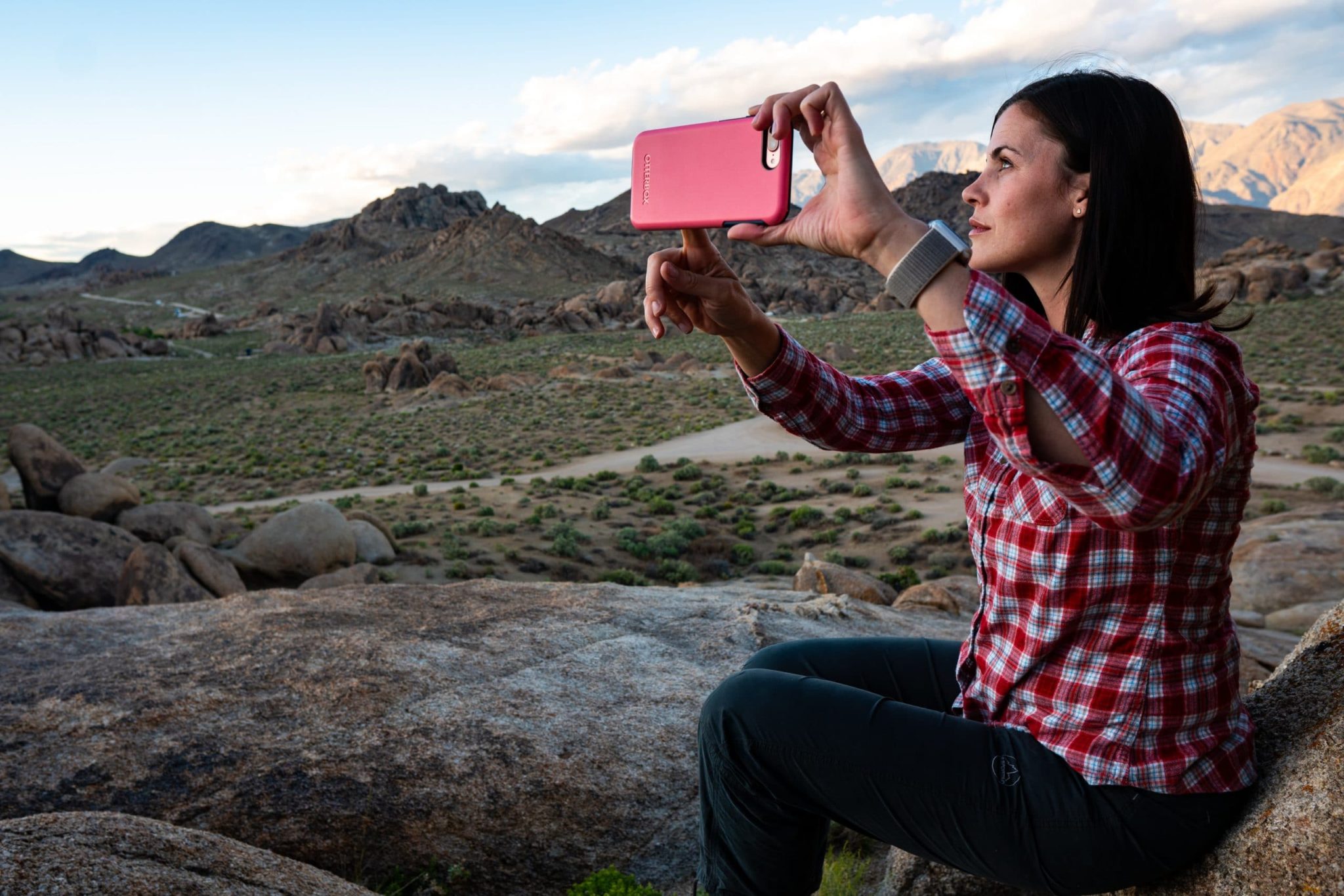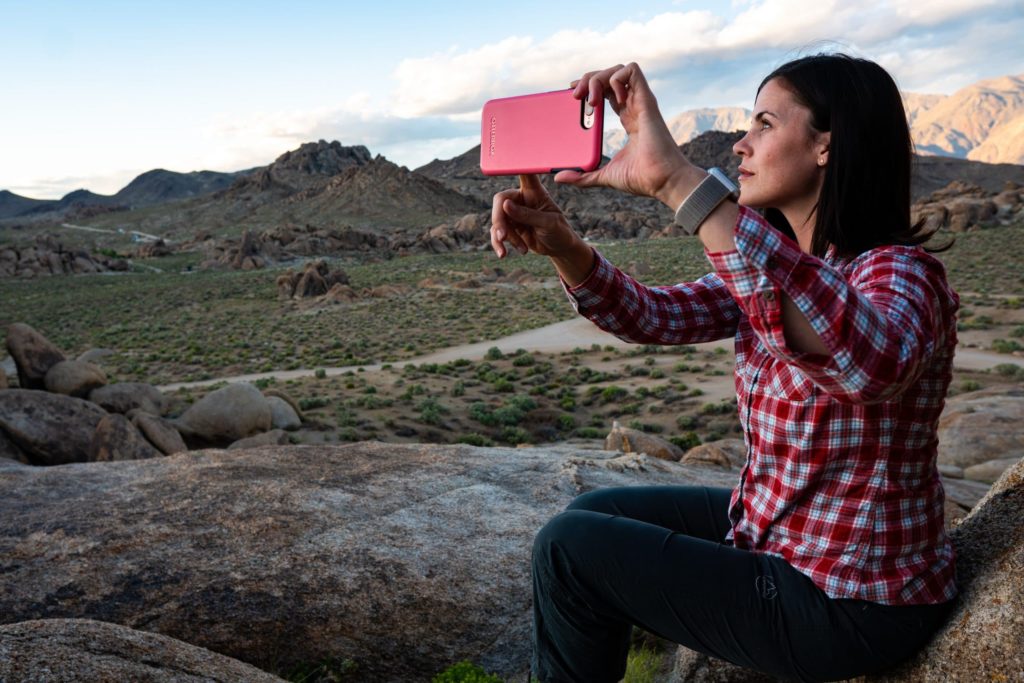 Beginner: How to Create a Live Video on Twitter, Step by Step
Now, you are ready to actually go live!
The good news is that going live on Twitter is as easy as 1, 2, 3. But first … an important clarification. You will only be able to go live on your mobile device. It is not available on the desktop version of Twitter.
Step 1: Compose a Tweet
Start just like you would to compose any other Tweet.
Now, click on the camera icon.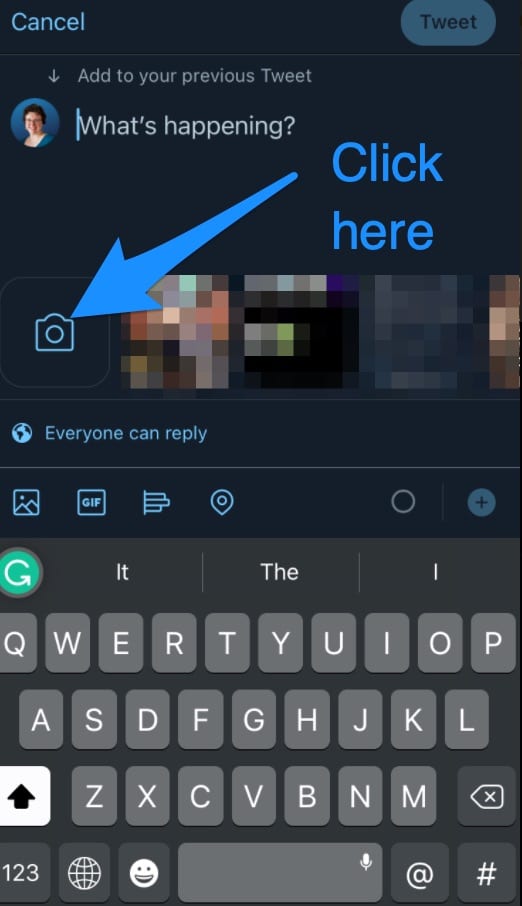 At the bottom, you will see an option for "Capture" or "Live."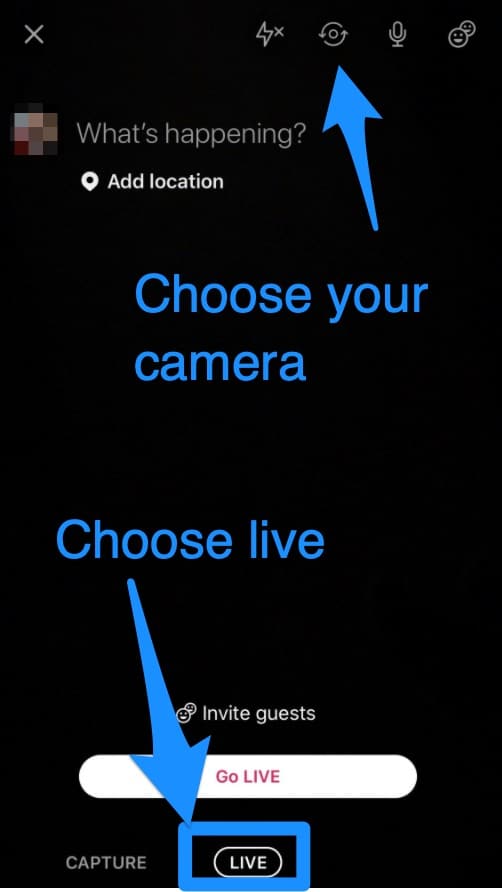 Don't worry, when you click live you will still be able to fill in additional details before you actually start your broadcast.
Step 2: Set up your Live Twitter video
You have a few different options to set up at this stage:
Choose to go live with video and audio, or audio-only. Remember that the audio-only option will only show a black screen so the description becomes even more important.
Add a description for your video and location so that viewers instantly understand the context of your video. This is the perfect place to draw them in!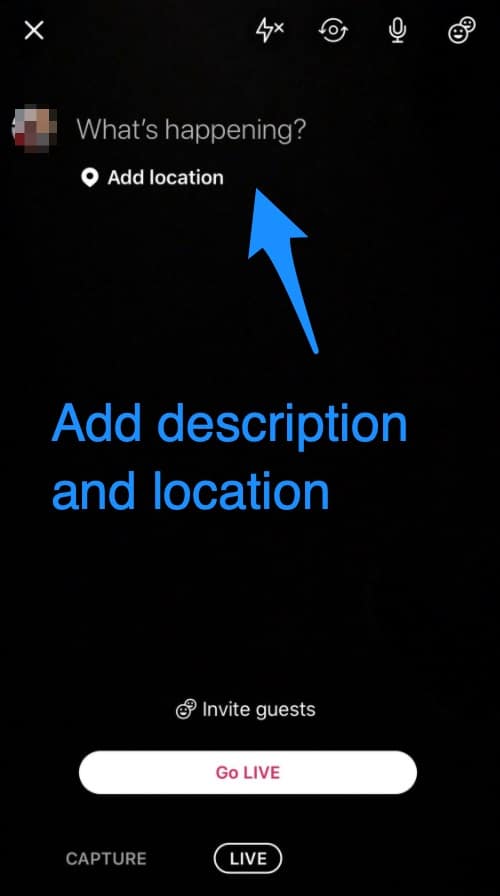 Invite people you want to join your broadcast.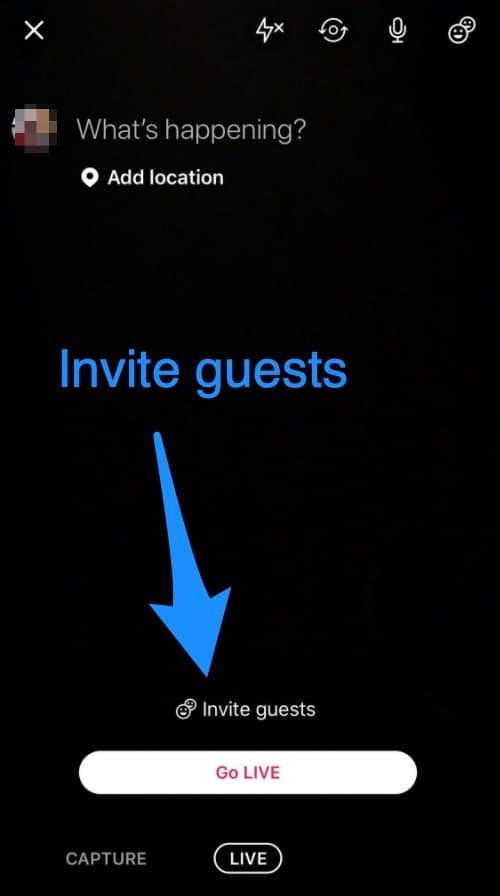 Step 3: Go live!
Now you are live to your audience!
You will continue recording until you choose to stop the broadcast.
After you complete the broadcast, you will be able to leave it up as a video in your feed for others to view later. From your newsfeed, you can retweet it, pin it to your profile page, or embed the Tweet elsewhere online.
Advanced: Twitter Live Video Content Ideas and Pro Tips
Once you have mastered the basics, you can start working on more advanced strategies.
Twitter recommends using a minimum file spec of 1280×720. You might find that shooting your videos with your phone on its side fits better with the horizontal preferred sizing for Twitter.
There are about as many subjects for your live videos as there are possible Tweets. So, here are some ideas to get you started:
Livestream your podcast recording session.
Create reaction videos to what is happening in real-time.
Share your thoughts on current trending hashtags.
Give a shoutout to one of your followers.
Share a milestone.
Show off a new product or feature that you are launching.
Take your followers on a tour of your facilities or office.
Do a quick interview with your CEO or another person on site.
Give your audience a chance to choose between two possible new designs or options.
Ask for their feedback on favorite colors, flavors, or other features.
If you are an artist or creative professional give your audience a chance to see you work.
Authors can read aloud a portion of your latest writing.
Non-profits can share some of your wins and successes.
Whatever the topic, whenever you are doing live video ensure that you have a clear understanding of the social media policy of your organization. This can help inform what makes great content and what is off-brand.
Stream on More Than One Platform
If you are already investing in other types of videos, such as LinkedIn Video, Facebook Live, or YouTube, you may feel like it is a lot of work to add yet another platform.
The good news is that there are multiple API partners that will allow you to record to several social media platforms simultaneously.
Some of the options that Twitter recommends include:
Restream
OBS
Wirecast
StreamYard
These are only a few of the options so you will want to research which one is the best fit for you, or if there is another tool that might work better for your unique needs.
When you stream on multiple platforms you will still want to take the time afterward to go back to the recorded version that now lives on your stream, and finish the final touches like adding captions to your videos.
Pro Tips to Keep People Watching
Need even more ways to maximize your Twitter live video presence?
Here are some that Twitter has shared in their Creator Studio, along with tips I have used with clients in the past.
If your final video is under 60 seconds, then it will autoloop in your feed after you are done recording. Like the 280 character limit of a Tweet, there are some distinct advantages to keeping it short and sweet!
Use threaded Tweets to string together shorter clips and provide context and direction along the way.
Include your live videos in your Twitter Moments collections.
Use videos along with polls to see how people feel about the subject of your video
Follow up on any comments or retweets you get on your video as soon as possible. Don't shoot the video and then leave for the rest of the day … Build on your momentum!
Get started on saving time and energy on your own social media management! Check out our free trial of Agorapulse to help you schedule, track, and measure all your social media efforts.