Pinterest is much more than just do-it-yourself boards and gorgeous lifestyle layouts. Savvy social media managers also know how to tap into Pinterest for business for their clients.
Before I begin, I will hold my hands up and admit that pre-2019 I had written Pinterest off completely. It's a site where people post wallpapers, knitting patterns, and honeymoon destinations—right? That's what I used to think. Now, as director of Contentworks Agency, I am now working with several big brands on their Pinterest marketing, and things have changed.
Here's a rundown of the Pinterest marketing tools you may have missed. (Editor's note: Agorapulse does not support Pinterest just yet. It's on our product roadmap, however. In the meantime, we want to provide tips to set up social media managers for Pinterest success.)
Pinterest for Content Marketing
As a content marketer, I'm excited by Pinterest right now. It seems like finally there's a social media site giving us what we want. Maybe even a bit more. Pinterest is supporting longer-form content, its pins are evergreen, and a ton of cool content tools are there, too.
SEO. Pinterest is super-effective for SEO but like all things, you need to put the work in. Content creators must write SEO optimized captions, including searchable keywords. Content creators should also carefully name boards in a way that is searchable and logical like Toni & Guy below. For example:

Story Pins. I told you Pinterest loves content marketers! Story Pins feature up to 20 pages of images, text, and links and appear in users' home feeds with a cover image and a title. They can be used to create a step-by-step guide, show steps for a DIY project or recipe, tell a story, or curate a collection of products.
Trends. Content marketers need to be talking about subjects that users are interested in. I'm obsessed with Pinterest for the creators' section. Here you can find success stories, tips, tricks, and most importantly monthly trends. This shows you what users are searching for, so you can tailor your content accordingly. How great is that?

Pinterest for Advertising
Pinterest advertising provides marketers with the opportunity to earn from Pinterest's 367 million users. In fact, 98% of Pinners say they've tried new things they found on Pinterest. That's versus 71% on other social media platforms.
Here are some of the Pinterest advertising tools you may have missed:
Promoted Carousels. In 2018, Pinterest introduced promoted carousels. They feature 2-5 images that Pinners can swipe through. Each card in a Promoted Carousel ad can include a different description, image, title, and landing page. This makes them ideal for the retail, and food and beverage sectors.
Promoted Videos. Promoted Video for "conversions" goals now take visitors to a landing page housing the advertiser's website and video. Landing pages historically produce better conversions, so Pinterest advertisers are loving this one.
Conversion optimization. Advertisers can select a campaign type that optimizes Promoted Pins for specific consumer actions rather than just clicks. By doing this, brands can encourage specific actions like increased signups or online checkouts. Pinterest optimizes ads specifically for Pinterest users more likely to take your desired action.
One Tap Pins: In 2019, all Pinterest ad formats were migrated to be one-tap. That means when a user taps your ad, they're taken directly to your landing page. Fewer clicks = more conversions so this is smart.
Analytics: Social media managers and advertisers will love Pinterest's analytics panel for viewing impressions, click-throughs, popular pins, and more.
Shopping Ads. Marked with a special price tag icon and using the Product Pin format, shopping ads are perfection. Product Pins pull in real-time pricing info, availability, and product description. If users decide to buy your product, they'll click to finish the transaction on your site or store.
Related: Pinterest 101: What Every Smart Social Media Manager Needs to Know
Insurance and finance brand Nationwide used Promoted Video Pins and targeted search terms to connect with millennials and first-time homebuyers.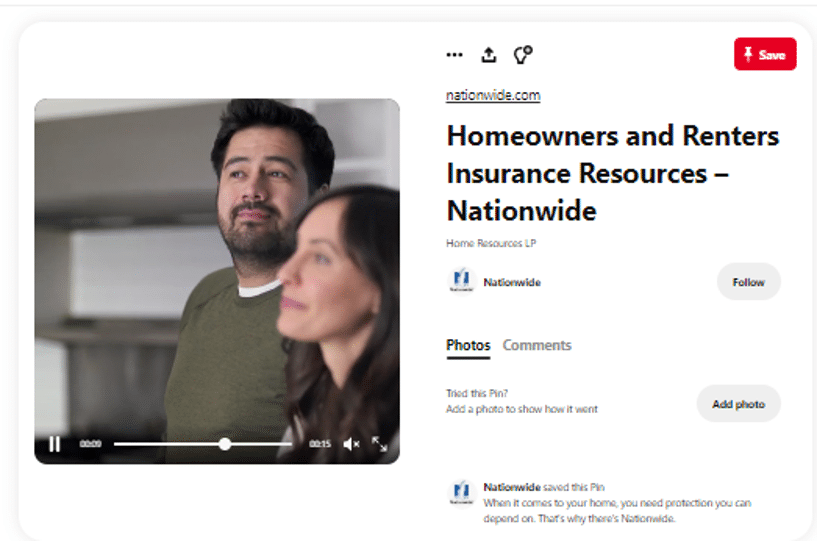 Nationwide used different targeting approaches to achieve different goals. The company used Promoted Video Pins targeted to the search phrases furnishing a home" and "first-time homebuyer."
The campaign resulted in a meaningful brand lift for the company and its products. Promoted Video Pins were the top performers, driving double-digit growth in aided brand awareness. Results also showed that the Nationwide campaign content engaged men more often than women. This insight led the company to identify a continued opportunity to engage with 18-to 44 year-olds. Especially men and millennials, around home-related services.

Erin Frum, Enterprise Media Director at Nationwide stated: "Pinterest allowed us to reach consumers during that discovery phase. In leveraging Pinterest's ad products, we were able to develop a robust marketing strategy including various touchpoints throughout the consumer's path to purchase."
Tips
Split test ads using different text and imagery.
Continue refining your strategy based on real-time performance and insights.
Think about your audience and the products they want to see on Pinterest.
Offer additional products that match the one you're promoting. (For example, someone purchasing a shower unit may also need the grouting, tiles, and adhesives.)
Always think aesthetics. (Like Instagram users, Pinterest users love neat and tidy images and corresponding color groupings.)
Top boards on Pinterest
Art, Art Supplies, and Hobbies
Flowers, Food, Drinks, and Gifts
Home, Garden, Pool/Spa
Health and Beauty
Clothing and Apparel
Entertainment
Jewelry, Handbags, and Accessories
Sporting Goods
Footwear
Baby Gear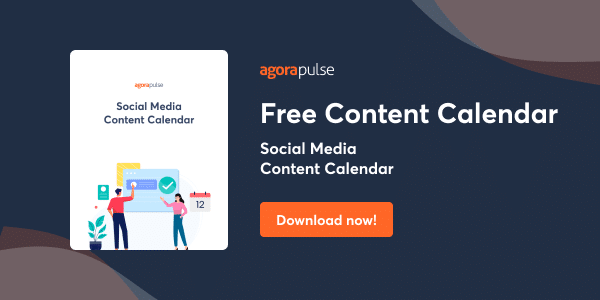 Pinterest for Retail
As of 2018, Pinterest stopped supporting the old Buyable Pins. So what replaced them and is it better? The short answer is that numerous tools replaced them, and yes, they are better.
Pinterest tools include …
Shopping Ads. Pinterest has made shopping ads available to all businesses through its Ads Manager tool. After uploading products to Pinterest, brands can easily promote items to targeted users.
Pinterest Catalogs. Brands like IKEA pictured below use Pinterest's new catalog feature. This easy-to-use feature means that brands can now upload their full product catalog to Pinterest, turning products into dynamic Product Pins. And it's all uploaded at once so no sitting around uploading each item separately! For IKEA, a brand dedicated to improving its environmental procedures, a paperless catalog is the way forward. Ikea also created a product questionnaire built into Pinterest to learn what users were shopping for, what furniture styles they were interested in, and other insights into their personal tastes. Users could either let Ikea fill an automated Pinterest board based on their responses or build their own boards. All pins in the program were linked to catalog pages on the Ikea site and a total of 25,000 Pinterest boards were created using the tool.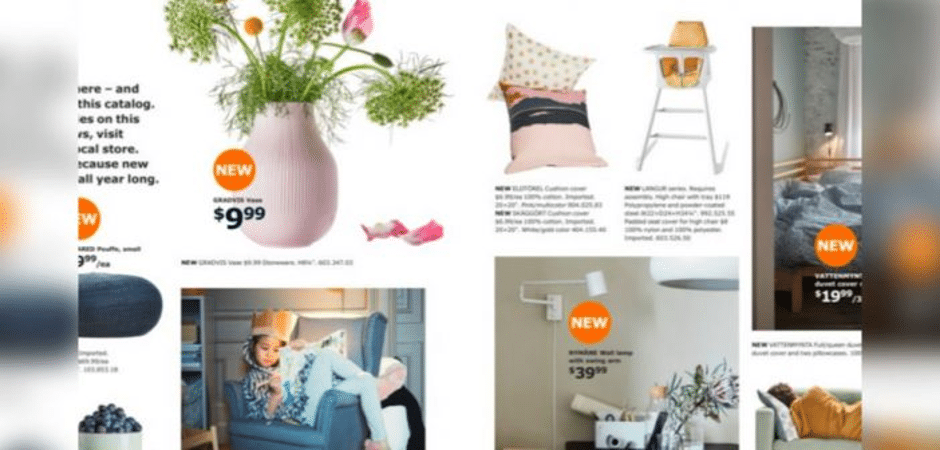 Shopping Search. Pinterest users can now search for the products they want to purchase and view the shopping results in their home feed. This has transformed Pinterest into a shopping search engine which is, of course, huge news!
Personalized shopping recommendations: Pinterest users can see personalized shopping recommendations based on the pins they have been saving on their boards.
Link YouTube, Instagram, and Etsy: Retailers can now link their YouTube, Instagram, and Etsy accounts on Pinterest. This provides retailers with a multichannel approach to building their community and of course, making sales. It's also great for driving organic traffic. (Check out Natura's case study below.)
Pinterest Lens: Pinterest Lens allows users to take a photo of something like a pair of sunglasses and instantly view similar ones on the site.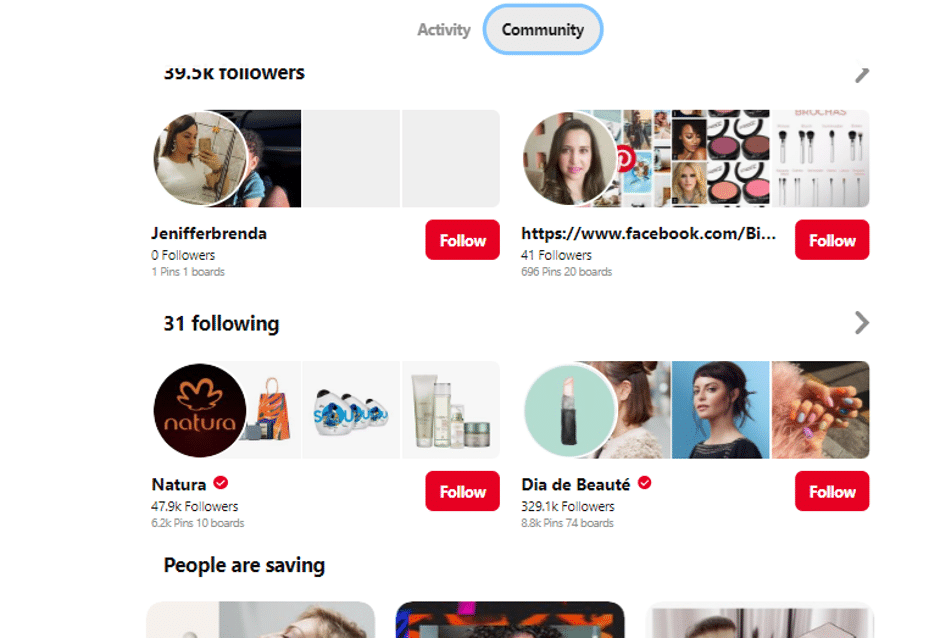 Natura Makeup is Brazil's top cosmetics manufacturer. The brand was looking for ways to increase organic traffic to its website and owned channels from social media. In Brazil, there are over 650,000 Pinterest searches for cosmetics each month. Natura Makeup wanted to reach this engaged audience with inspiring and helpful content. Every month, the Natura Makeup team added 20 more organic Pins. The Pins focused on things like palette colors, beauty tips, new products, and fashion influencers. Natura Makeup also experimented with Rich Pins, the Save button, and the Pinterest widget.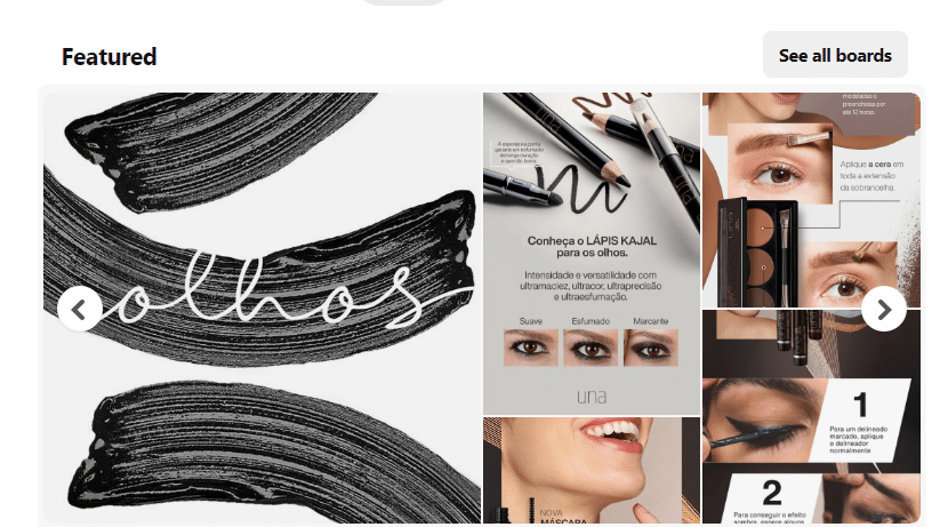 Mayara Ziroldo Digital Marketing Manager, Natura Makeup stated: "We have included Pinterest in all of our marketing and communication campaigns, and this has made a big difference in our results."
Natura Makeup's presence on Pinterest has created a surge in organic traffic. Within a year of setting up its profile, Natura Makeup's Pinterest boards accounted for 40% of all Natura Makeup social traffic. Pin impressions to its website increased by over 11x. Additionally, 60% of the click-throughs came from Natura Makeup's core audience, women ages 25-54.
Tips for Retailers
Have a documented refund policy.
Use the Online Store sales channel.
Be on the Shopify basic plan or higher.
Flooring retailer Floor & Decor used Shopping Ads to reach people planning home improvements. The retailer wanted to increase sales in itsstores and drive online purchases. The company chose Pinterest, understanding that many users aren't just dreaming about "someday." They're often in serious planning mode, which can lead to actual purchases.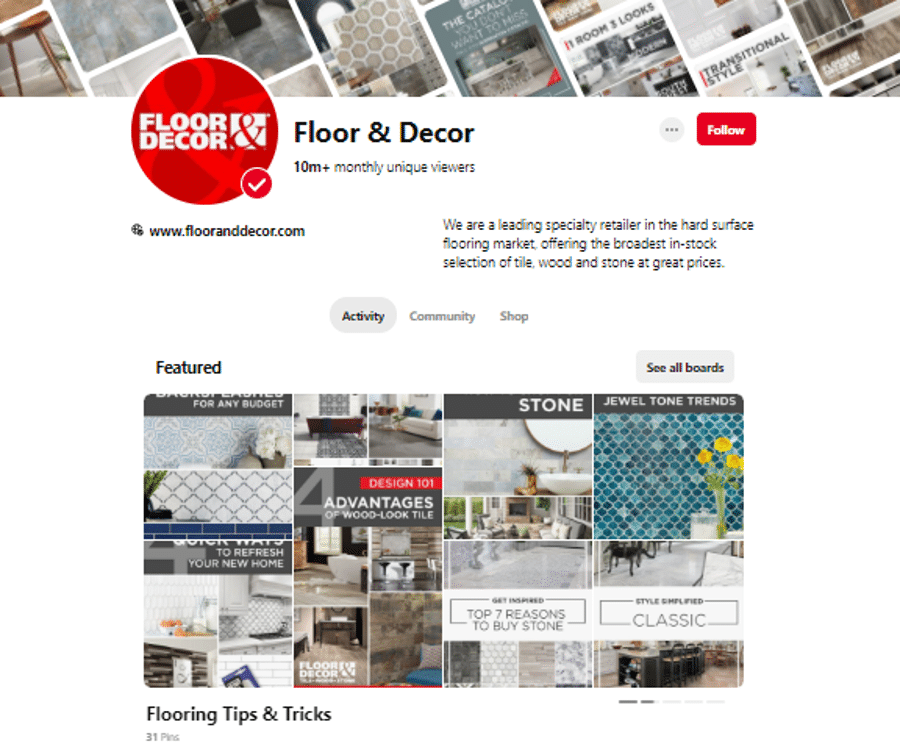 Andrea Striebel, Senior Director of Customer & Digital Marketing at Floor & Décor stated: "For Pinners, Shopping Ads make the journey from planning to purchasing much easier. Shopping Ads make it a snap to create a large volume of Pins that both inspire potential customers and directly drive conversions."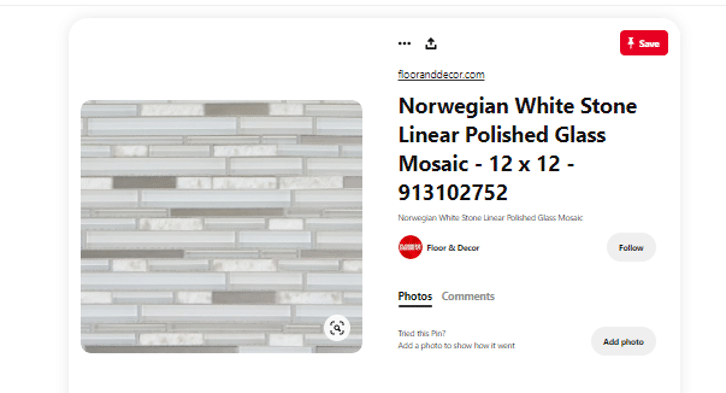 Shopping Ads also allowed Floor & Decor to get all its flooring products onto Pinterest quickly and easily. The team uploaded its product catalog and chose to have Pins automatically created for every item. (That's a real winner, isn't it?) To reach their audience of people planning home improvements, Floor & Decor also use search and keyword targeting.
Floor & Decor have witnessed a sales increase of 3 x within 9 months using Pinterest marketing.
Pinterest or Instagram?
Many comparisons get made between Instagram marketing and Pinterest marketing because of their focus on visuals. But of course, both sites have their own unique appeal and a different set of tools. So, if you're promoting your clients' brand through images, which should you choose?
Consider these facts:
53% of adults aged 18 to 29, use Instagram. Only 34% use Pinterest.
25% of adults aged 30 to 49, use Instagram. A total of 28% use Pinterest.
11% of adults aged 50 to 64, use Instagram. But 27% use Pinterest.
The main aim of Instagram is sharing and promoting; the main aim of Pinterest is discovering and distributing.
The quality of your audience is a lot more important than the quantity of your audience. (Go where your audience is.)
The answer may be that you don't have to choose just one. You just need to tailor your content for the specific Pinterest or Instagram audiences. Just keep in mind that there is a great difference in who you reach and what to do on each platform.
In Conclusion
This modern, vibrant channel with an impressive suite of marketing tools has won me over. If this is a channel that fits with your target demographic, then you should be there.
* * *
Sign up now for a FREE demo.