What's your competition doing? (You should be able to answer that quickly.) One way to find out is by doing a competitor analysis on Twitter.
When I first begin working with a new client to provide social media management at Contentworks Agency, I run a quick competitor analysis. A competitive analysis finds and analyzes your competition to see what their strengths and weaknesses are and how those compare to your own.
In this article, I'm going to share my top techniques and tricks to perform a competitor analysis on Twitter. Why Twitter? In my experience, this is the platform that scares people the most, and it's also my favorite one (don't tell the others).
Let's do this.
Why Run a Competitor Analysis?
The working day of a social media marketer is hectic. (Is this another task we don't have time for?) Relax—this is not a daily, weekly, or even monthly task!
I would suggest running a competitor analysis once a quarter or at the beginning if you have just started working with a brand.
Here's why running competitor analysis is a good idea. You get to:
Identify who your competitors are. It sounds obvious, but many of our clients didn't know before we ran the analysis. Knowing who your competitors are is vital.
Check their social strategy. Are they going for thought leadership, polls, trending hashtags, GIFs, or video. How are they using social media to engage and drive traffic?
See if their approach is working. Before your CEO gets all jealous over your competitors' latest promo, check to see what's working and what's not.
Benchmark your own performance. OK, this part is tough because you may need to accept that they are performing better than you. But this is an important exercise. Remember, too, that your competitor may have more fans or a longer history in the market.
Grab some takeaways. Are there gaps in your strategy? Perhaps your channel is performing much better than your competitor. If so, make some notes on where you are falling short or achieving better results.
Run a SWOT analysis. While identifying and monitoring competitors, you should complete a SWOT analysis (Strengths, Weaknesses, Opportunities, and Threats). This is a useful document to revisit to ensure you are not leaving your brand vulnerable to be overtaken. (Download a free SWOT template.)
So now you know why it's a good idea, here's how to do it. Detailed below are my top competitor analysis tricks. It's time to turn detective!
Identify Your Competitors
Before you can monitor them, you must know who they are, right? If you haven't been given a clear list of competitors, then it will fall to you to identify them. Here's how.
Twitter analytics. In the Twitter analytics panel, you can check your top followers and who they are connected to. A regular fan of your beauty brand is probably following your competitors, too. You may also find that your competitors are already following you!
Common hashtags. There will be common hashtags that you and your competitor share. For example, if you have a coffee shop in New Orleans #coffeeshopneworleans #neworleanscoffee #coffeeNewOrleans. Search and discover which ones you have in common and see who's using them. This will tell you where customers are drinking their coffee and which brands are tweeting.
Google Search. Finding your competitors is often as simple as a Google search. Try several keywords and phrases that you aim to rank for. Run a few searches for New Orleans Coffee Shop / Coffee Shop New Orleans/ Best Coffee in New Orleans. Check the top paid and organic searches. If it's a paid ad, then they really are a serious competitor.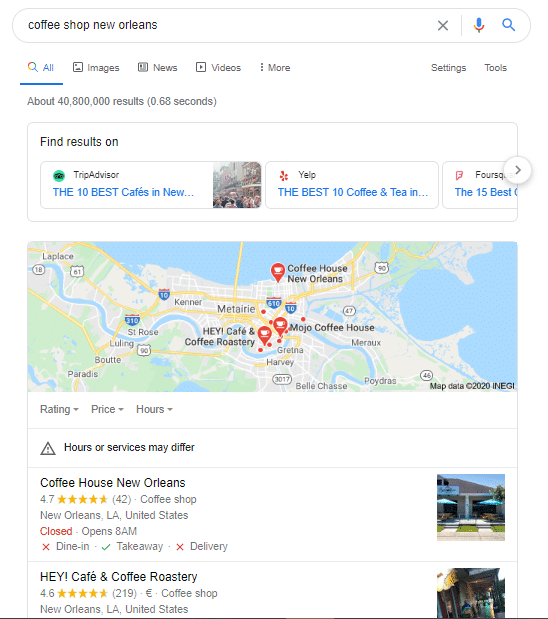 Related: Twitter 101: What Every Smart Social Media Manager Needs to Know
Competitor Analysis Trick #1: Twitter Lists
If you're following a lot of people on Twitter it can be easy to lose track of your competitors. There are around 6,000 tweets per second and—let's be honest—we have other networks to manage.
So, how can you keep up with competitor tweets? Make a Twitter list, and add your competitors to it.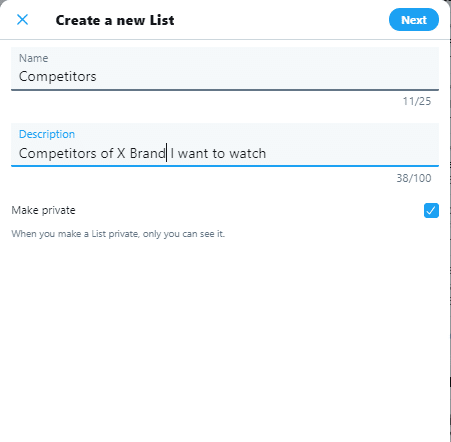 Remember that lists can be private or public, so be sure to make yours private. You can make as many lists as you like, so if you monitor more than one brand, make one for each. Or if your company has different competitors for different product ranges, monitor them separately.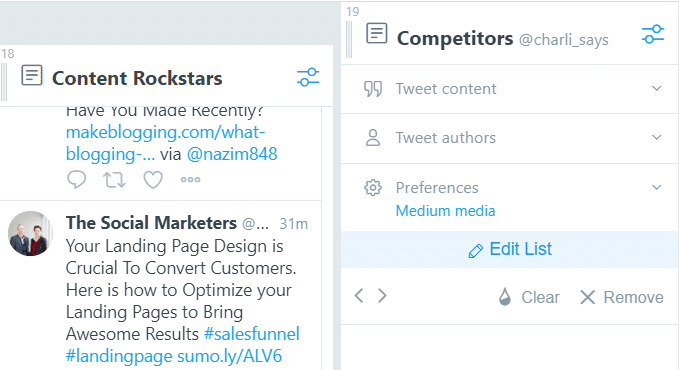 Competitor Analysis Trick #2: Twitter Report Card
Get your Twitter report card from Agorapulse.
Let's say that Contentworks was a competitor of mine. I can use Agorapulse to compare key metrics under audience, publishing, and conversations.
Keep track of their follower count to see how it increases over time.
Discover what's "normal" for those accounts and your industry.
You can add three competitors and earn more by inviting friends. (Try it out for your brand now.)

Competitor Analysis Trick #3
Monitoring your competitor's replies can give you plenty of insights. Are they prompt? Do they divert inquiries to an internal team or using DMs? Can you see if they are monitoring mentions? Do they reply using GIFs or a standard template reply?
Once you've ascertained their style, you can look at ways to get ahead with your own brand. What are their customers asking for or complaining about? You may discover something that goes beyond your strategy and impacts a future product or event. You can easily set up a competitor monitoring search in Agorapulse or directly in your Twitter or Tweetdeck panel.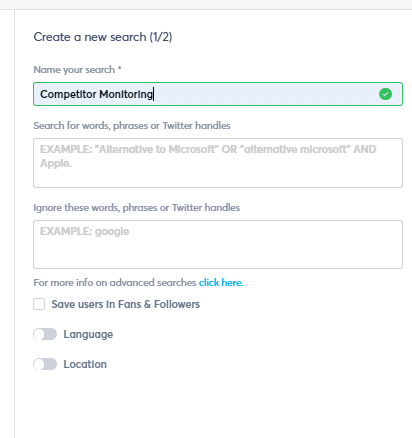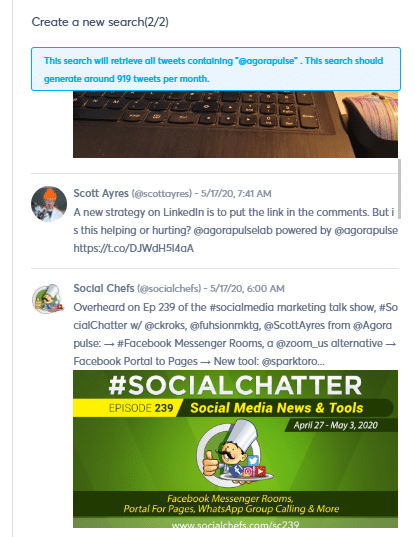 Competitor Analysis Trick #4: IFTTT
I've talked before about IFTTT (If This Then That). IFTTT is a freeware web service that creates chains of simple conditional statements called applets. These interact with social sites like Twitter, Facebook, Instagram, LinkedIn, and Pinterest.
Additionally, with hundreds of apps and devices like Excel, Dropbox, Evernote, Nest, and Fitbit. And wait for it … IFTTT has an applet that will automatically keep a database of tweets that may interest you.
Just enter the hashtag, term, or phrase you want to search for. New tweets that include it will be saved in a spreadsheet. So, you can have IFTTT working hard in the background to store specific tweets from a competitor. Or to store tweets surrounding a hashtag or product. Be specific, though, or you will end up with zillions!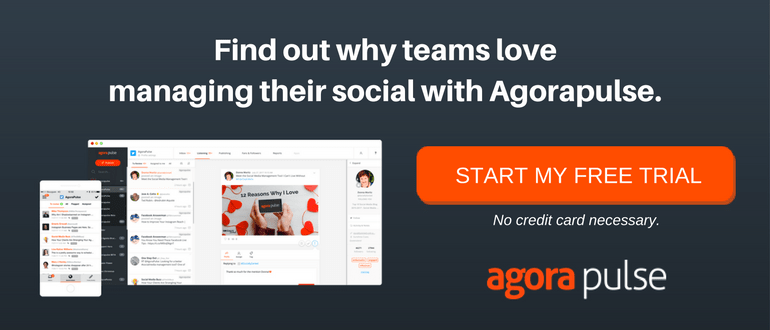 Competitor Analysis Trick #5: Competitor Hashtags
You already know that monitoring hashtags is an important part of growing your Twitter profile. It's essential to see what's trending to shape your own content direction.
But are you monitoring competitor hashtags? What about hashtags surrounding their latest product or launch? For example, Lays Crisps hashtag #DoUsAFlavour was the home of all buzz around their latest flavors. Competitor brands could easily monitor the campaign and its interactions in addition to customer feedback.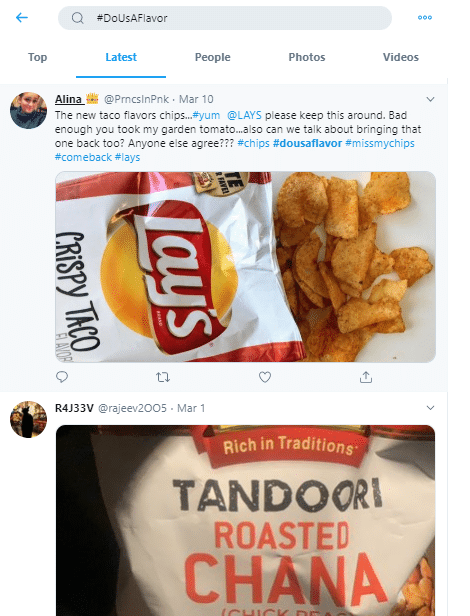 Chuck and Steve weren't impressed.

However, Priyank requested more flavors in India at an affordable price. This is just skimming the surface.

A good analysis will provide valuable intel for a competitor.
Competitor Analysis Trick #6: Special Page
After the 2016 US election, Facebook, Twitter, and Google got tons of criticism over fake news, violations of the now-tightened GDPR rules, and divisive targeted advertising. Facebook reported $100,000 invested into divisive ads, while Twitter sold over $270,000 worth of ads to accounts linked to Russian state-owned media. That's obviously not good, but … the result is tighter rules and higher transparency in advertising. And that means that we can spy on competitor ads.
For Twitter, there is now a special page dedicated to finding ads on the social network, including Sponsored Tweets and suspended ads. If the ad was for a federal election campaign, you can even see the funding organization and demographics used.
Go to the Twitter Ads Transparency Center.
In the top right hand, search for a brand. I will illustrate using Huawei, which seems to appear frequently in my feed with ads for 5G.
Hit search … and there are all the ads!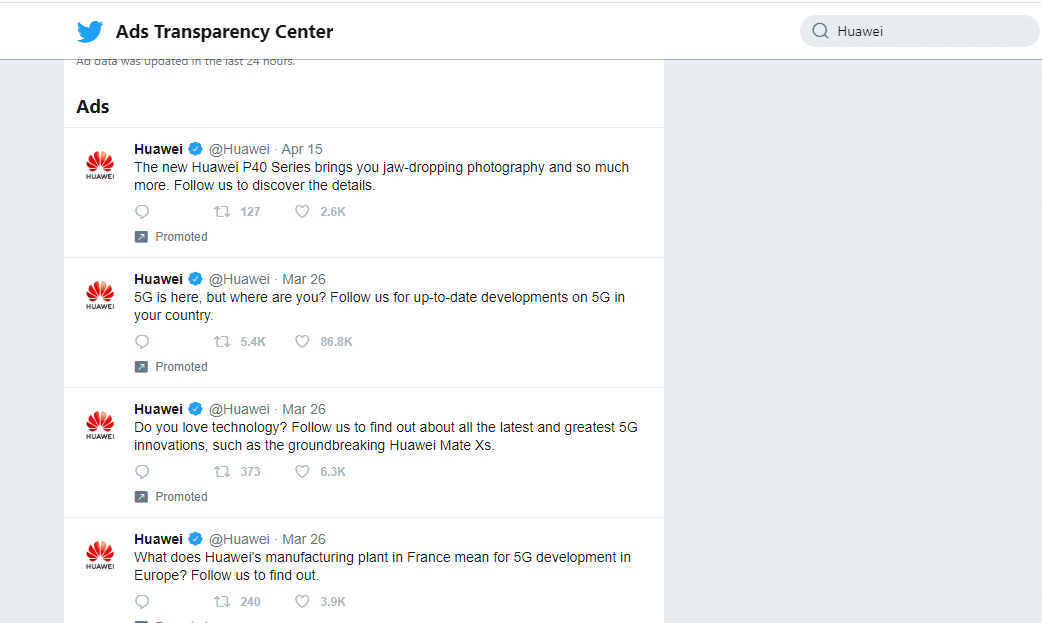 The benefits of doing this for your competitors are numerous. You can check creatives and messaging, new products, and company strategy. You can also gauge responses and engagement before you spend your own budget!
Competitor Analysis Trick #7: Retargeting
Now, we're really getting down and dirty because we are going to look at retargeting their followers. Yes, it's possible. Plenty of big brands do it! Follower look-alikes targeting allows you to target people with interests similar to an account's followers. Here's how:
Navigate to the "Targeting" section.
Click "All" to expand the targeting options and select "Follower look-alikes."
Type in the @handle of a Twitter account. You'll be shown an estimate of the people who are similar to followers of that account. (Remember: These numbers do not factor in location, gender, age, or device targeting.)
Find the username you'd like to target and click "Add."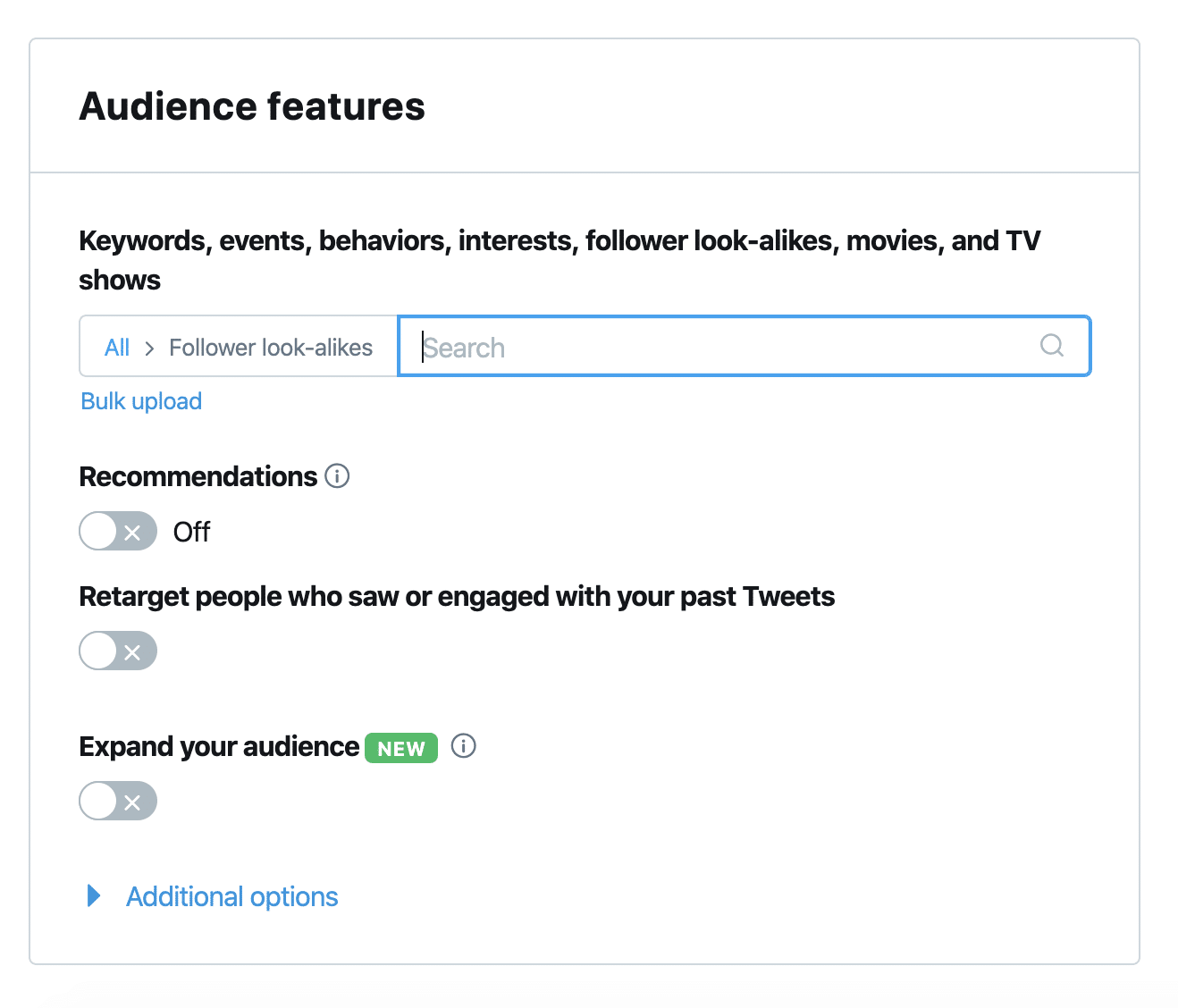 Competitor Analysis Trick #8: Timing
It's not all about the content and technique. Sometimes, your competitor is doing better than you for other reasons. This is something I've come across before when running a competitor analysis.
What time and day of the week gets the best response? Many corporations stop tweeting at weekend,s for example, but this may be when their customers are actually online.
This is often a problem if your brand is not using scheduling software and your target audience is in another region. The social media manager is simply tweeting in real time. Once you've learned the best times and days to tweet, add your content to your publishing calendar and hit those sweet spots.
Competitor Analysis Do's and Don'ts
Don't base your entire strategy on your competitors. You should have your own social media strategy and social media KPIs (key performance indicators). In my experience, brands that continually try to imitate competitor strategies have poor brand awareness and weak positioning.
Don't compare apples and oranges. If your competitor was established in 1990 and has 10,000 staff, but you started last year and have five team members then go easy on yourself. They have more resources, higher budgets, and a longer time in the marketplace. Simply watch and learn.
Do revisit your social media competitive analysis regularly to keep it current. Make this a regular part of your quarterly or annual reporting and review.
Don't copy content. It's great to get ideas from competitors, but you should never copy content or images. Assess whether a campaign can be adapted for your brand and whether it fits with your own values and tone. Always put your own spin on ideas.
* * *
Sign up now for a FREE demo.