Think Twitter is just for rants? The social media platform is for so much more. Check out this comprehensive guide on Twitter, whether you need to brush up on the basics or learn about it for the first time.
Twitter may be more known for political posts and arguments these days, but it can still be a great platform to connect with clients and to build your business or social media agency.
Before you start focusing on any social media platform, however, you need to consider the most important question: Are your clients there?
If they are, build a presence on Twitter to help you forge relationships with clients in a real-time fast-paced environment. Twitter is especially useful when you are in an industry that changes rapidly where up-to-the-minute information needs to be disseminated.
Whether you are starting a brand-new Twitter account or want to supercharge the one you have, this article will help you with:
Setting Up Your Twitter Account
Are you maximizing your Twitter profile? The right profile image, bio, and content will attract the kinds of followers that you want to meet your goals. Get it wrong—and your followers will be more likely to be bots.
Twitter profile image
Your profile picture is the first impression people get of you on Twitter, whether they come to your account directly or see you in a conversation happening on the platform.
What does this small circle need to contain?
If you are an independent business owner or individual, this profile should be a professional photo of your face. You can use all the same guidelines that you would follow for your profile image on LinkedIn. If you are an established business, you will want to use a quality image of your company logo.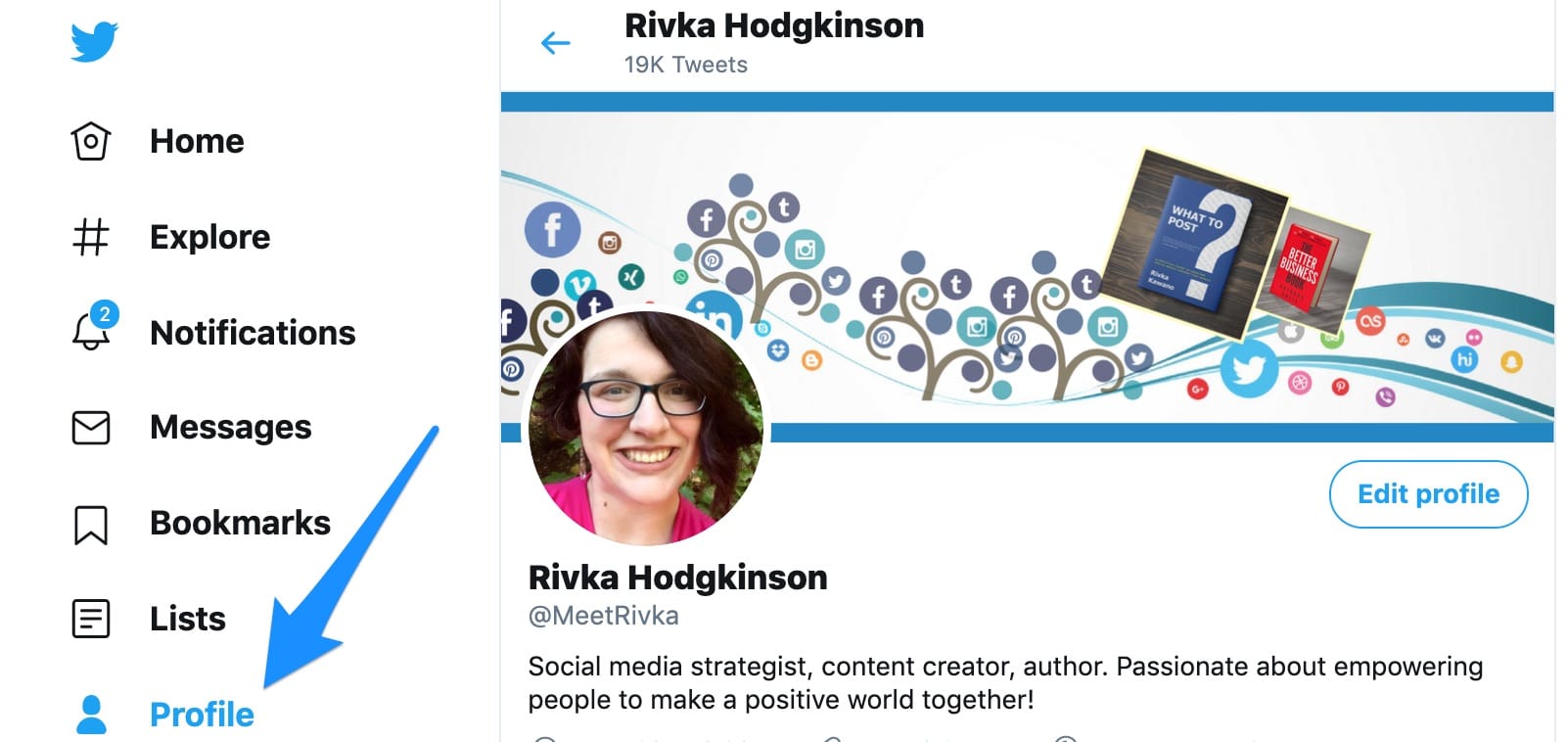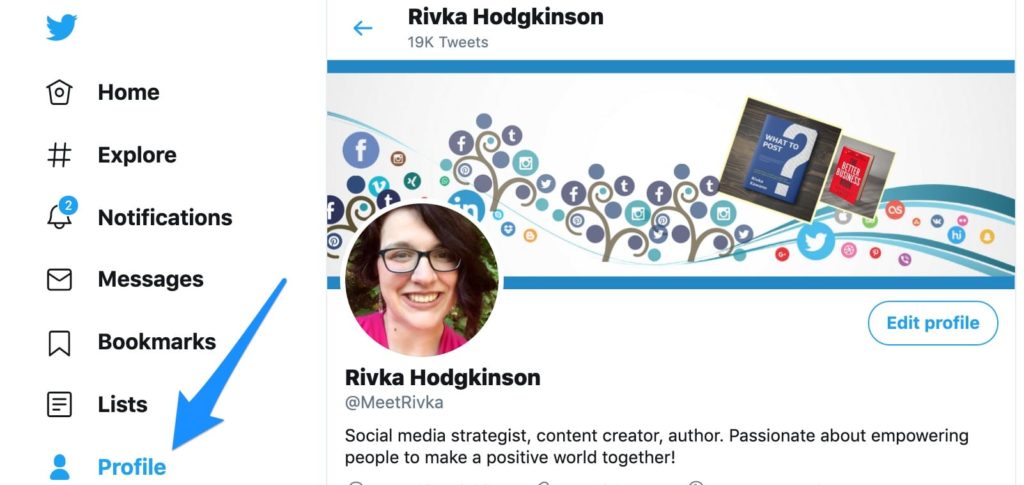 To update your profile image, log in to Twitter, and click on the profile tab. Twitter recommends that you add an image that is 400 by 400 pixels. On your mobile device, simply click on your profile picture to change it.
Banner image
Your banner image will only be seen by people who visit your profile. But since people often go to your profile before deciding whether to follow you, don't miss this step! First off, the technical specs. You will want an image that is at least 1500 wide by 500 high pixels (5MB or less file size).
[Tweet "Your banner image on Twitter is a chance to capture the attention of your ideal connection. Here are three creative ways to do it."]
Show off your product or service
Feature your product in a bright and attractive way. If your company name does not explicitly say what you do, then this can be a good route to take.
Take this example from one of my favorite brands "Who Gives A Crap." They sell toilet paper that is eco-friendly and donate half their profits to build toilets around the world. They capture their brand well in a bright colorful image that makes it clear what they sell and invites people to learn more.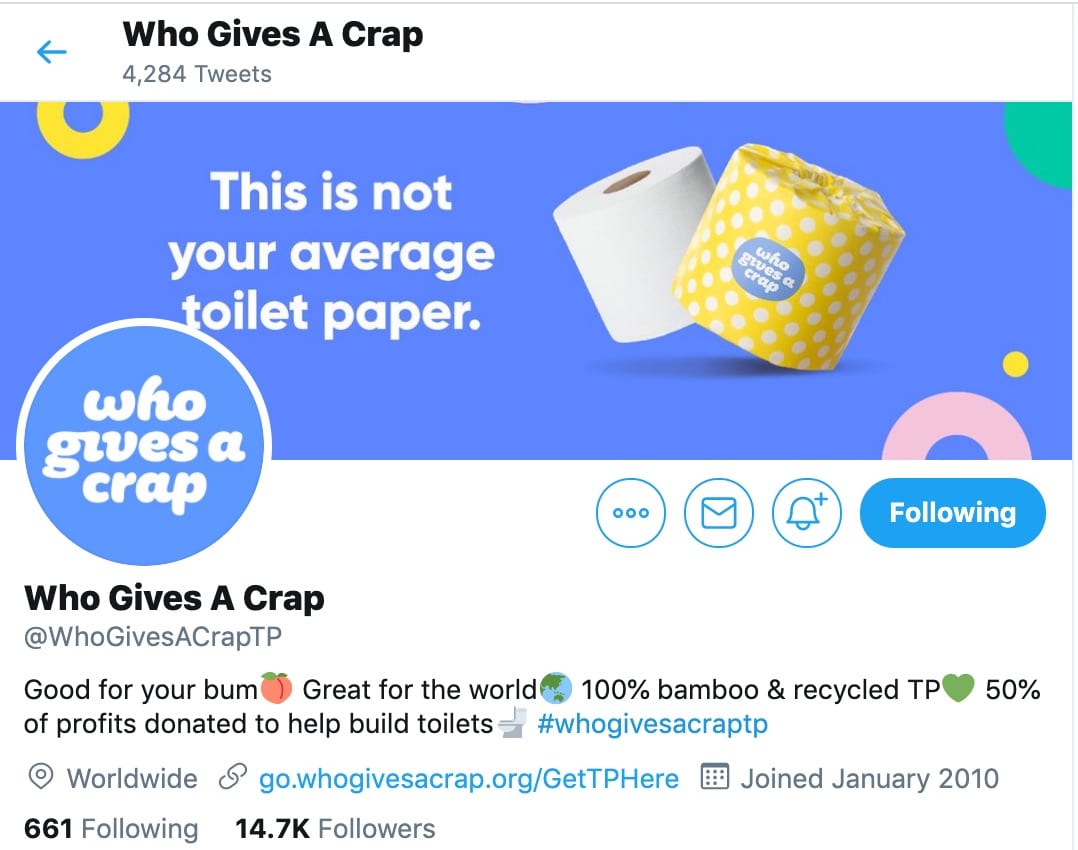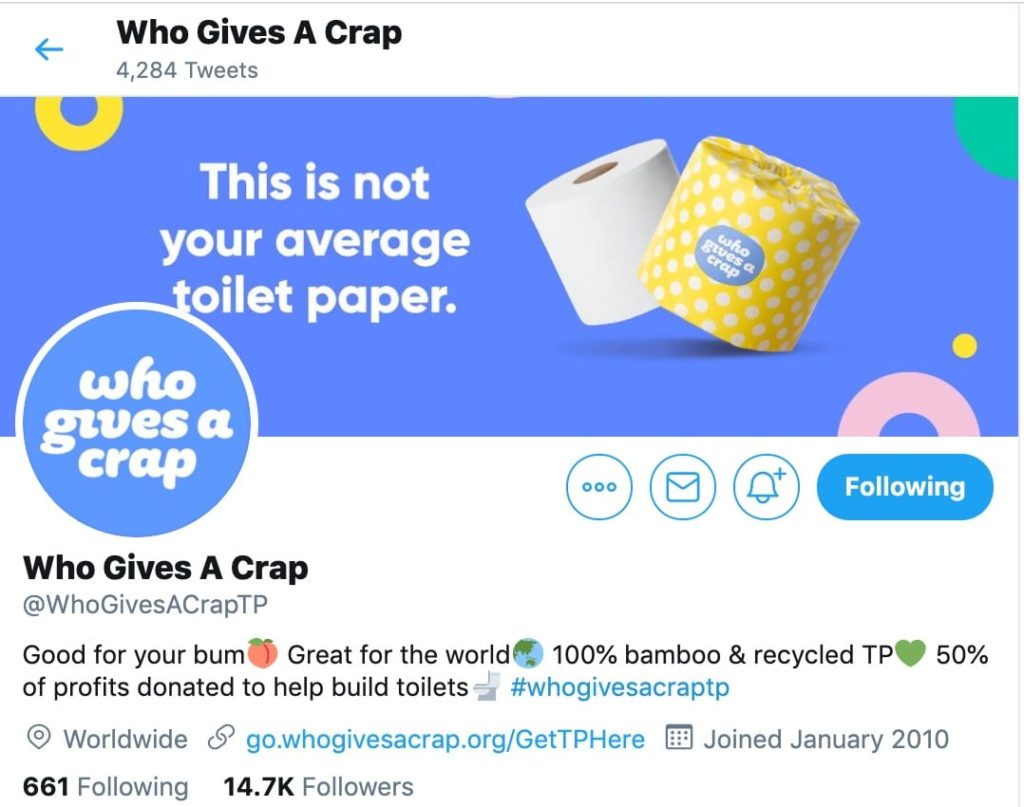 If you have a service rather than a product, you can still use this same concept by using a photo that has your tagline, your key value proposition, or a short call-to-action.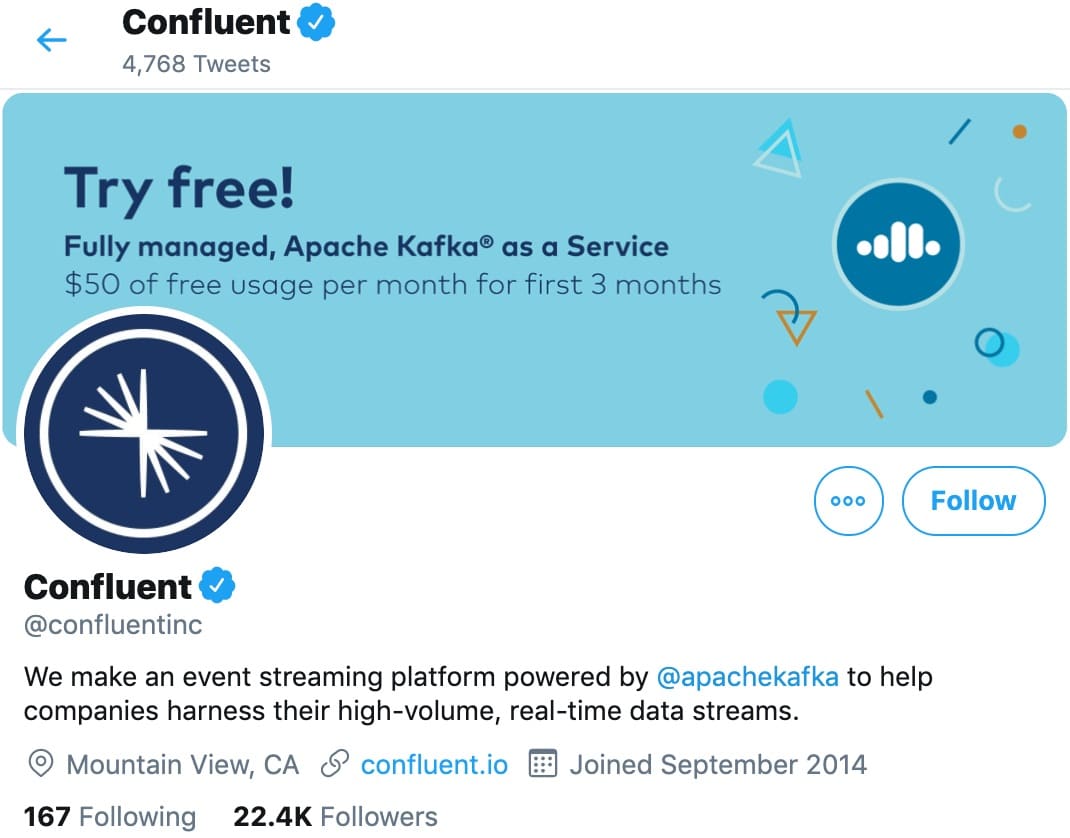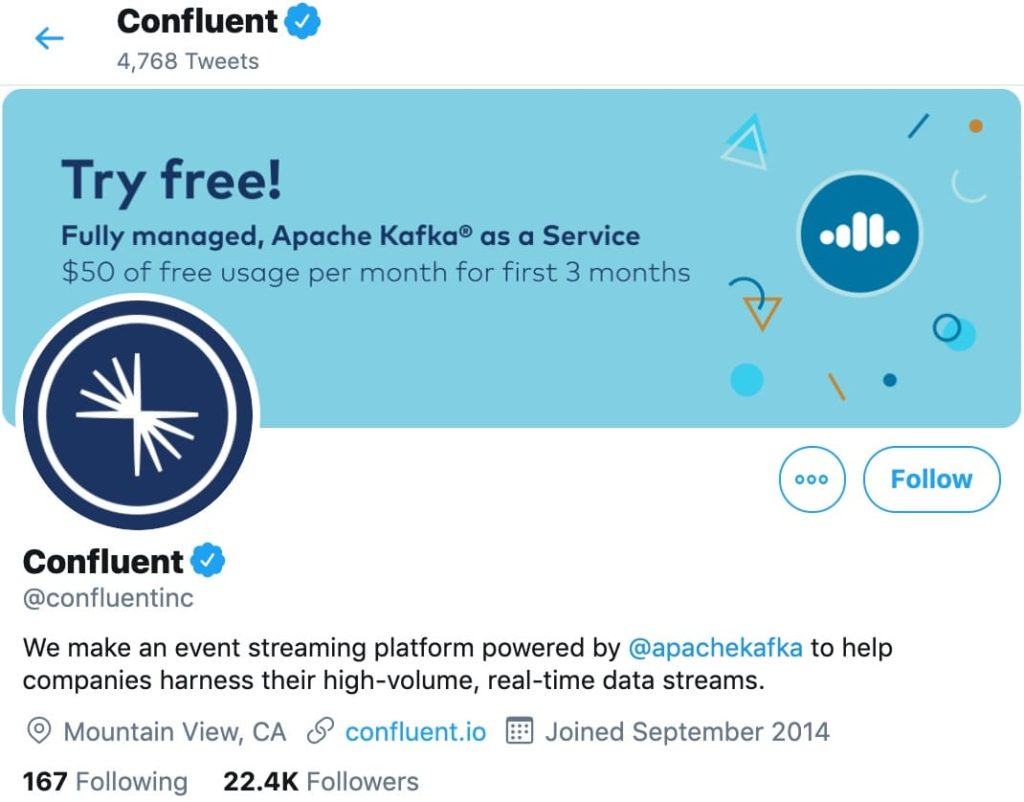 Personalization
Another approach is personalization. If you use a logo as your profile image, then your banner is a great place to personalize your brand.
People connect with other people. Consider a team photo of your company if you are a smaller firm. Agorapulse shows off a photo collage of happy team members connecting, which is a great representation of their brand.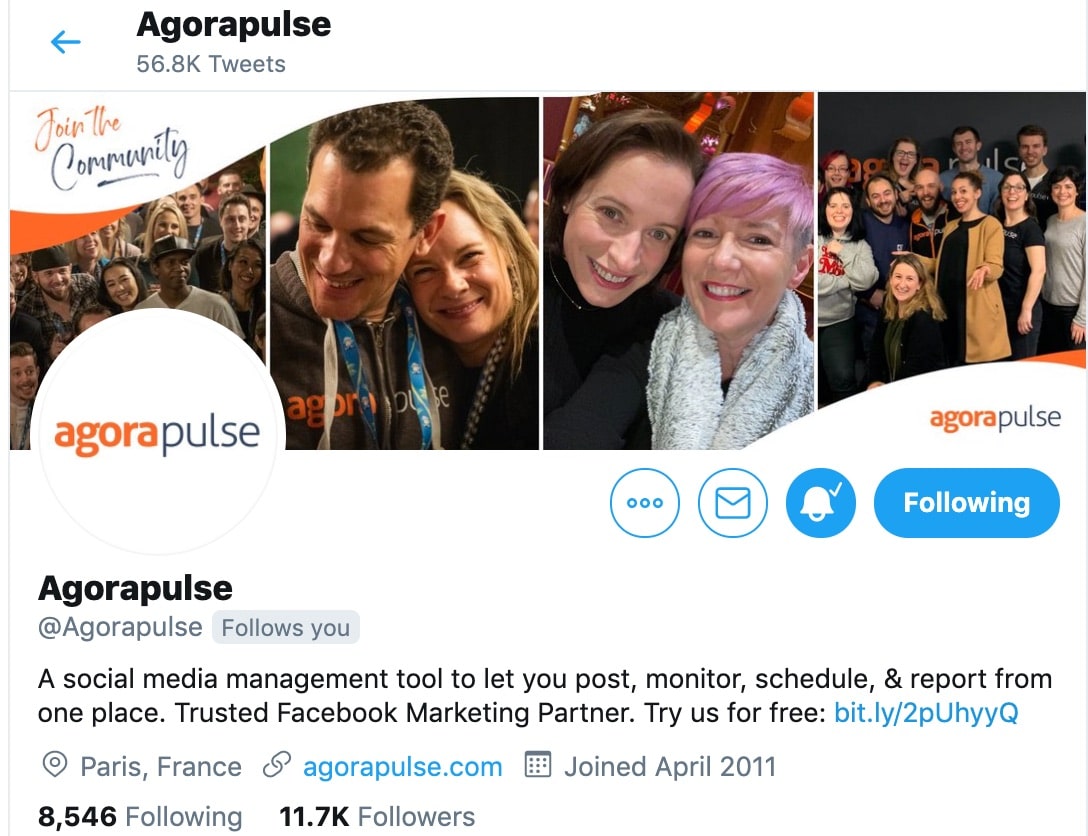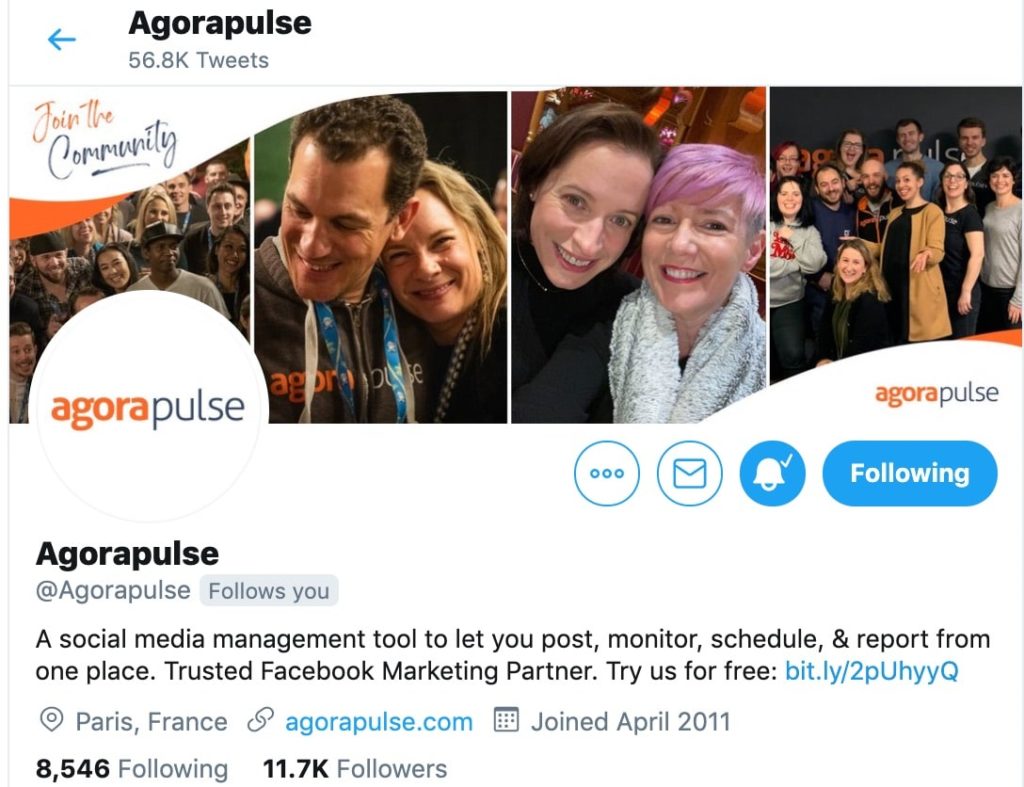 Credibility booster
A third option for your banner image is to use it as a credibility booster. Add an award, testimonial, or review rating that shows your business in the best light.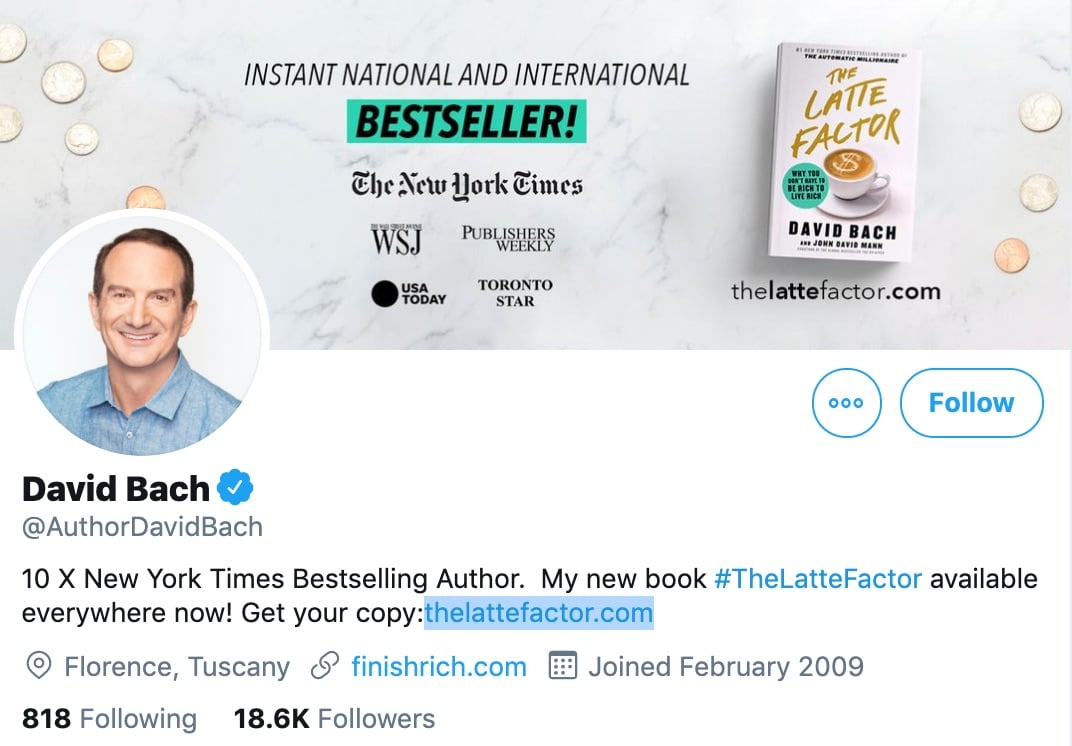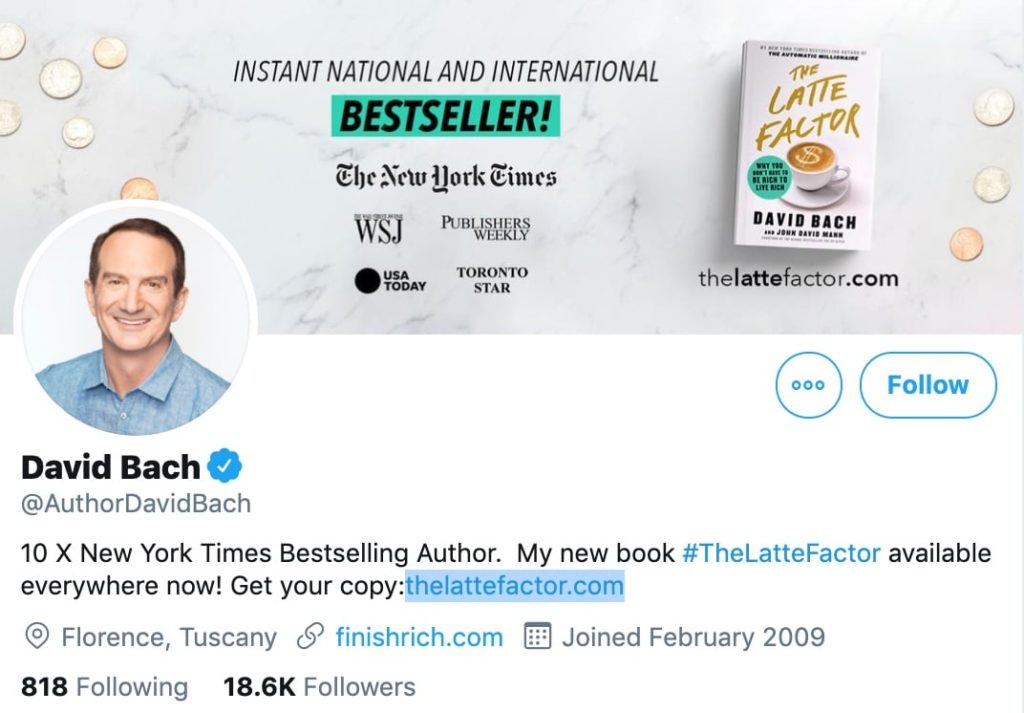 Writing an effective Twitter bio
After your profile image and banner, the next most prominent part of your profile is your bio.
You have exactly 160 characters (or fewer) to tell people what you are all about! Because you have such a short space feel encouraged to use hashtags, abbreviations, and other tricks to say more in less space.
Take the time to brainstorm and write a few different drafts. If you have multiple people on the team, ask for some feedback before settling on a final bio. And schedule a time to review it every few months for accuracy.
If you are feeling stuck, reviewing ideas of what works for other people can help.
Managing a company Twitter account
Unlike Facebook or LinkedIn, Twitter does not allow you to directly set up various levels of administrative access. Rather than having a business page type and a personal page type, accounts are all the same.
Make sure that you take time to review your settings and know who has access to your account. If you don't have a plan in case of a breach, ask about getting started on one now.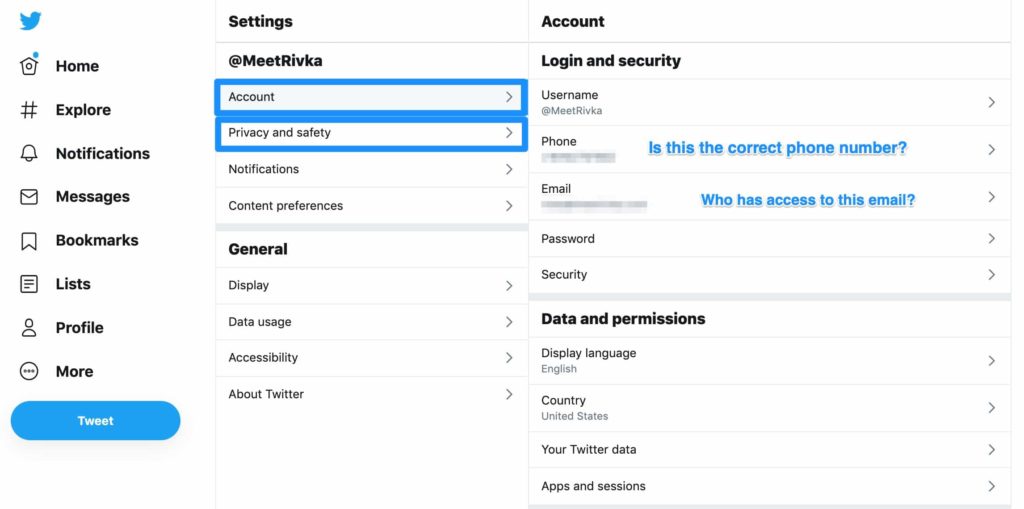 Often in a social media agency or larger business, you need to retain control of your account even when while team members have access. If this is the case for your situation, using a social media management tool with different team member permissions is well worth the investment.
Start tweeting
If you are new to Twitter, you will need to create your first few tweets.
Consider the following wording suggestions:
We finally joined Twitter! Follow us for [insert your content value proposition]
If you are a fan of [founder] and [founder] then follow our company account here!
What are your biggest problems with [your industry] right now?
A big hello from our corner of the world to yours! Looking forward to following each other! [Insert photo of your team, office, etc.]
Want to learn more about us? Check out our website: [insert link]
Think about:
What would you say to a new person you met in real life?
What questions do your customers ask you often?
How do your clients describe you to others?
Writing tweets will be easier if you have a good concept of your overall brand and voice already.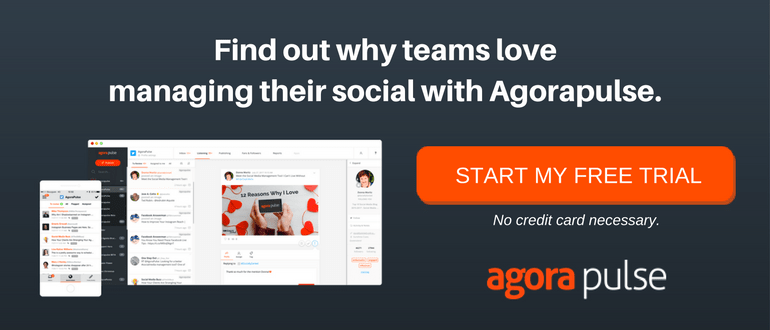 Finding People to Follow on Twitter
Now your profile is ready to go, you have a few tweets posted, and it is time to start following other accounts! Hopefully, they will follow you back, and the connection will be the start of something amazing. (More on building your followers in a minute.)
But who should you follow?
This partly depends on your social media goals overall. But you also want to make sure that you don't look like a spam bot to Twitter. If you are trying to grow rapidly, then some level of following is necessary. However, auto-following is a sure-fire way to make your brand look like spam. Add following a few people every day to your list of things to do on social media so that it will be organic and natural.
Who to follow
Businesses that are in your industry but not competitors. These relationships can be great referral resources.
Businesses or individuals that are ideal clients for you. Following them is just the start but can lead to an opening for a conversation.
Thought leaders. Who are the people in your industry or market sharing the best information? Are they trendsetters?
Current clients. Retweeting their content when appropriate can be a great relationship boost!
People who follow your competitors. They should know they have options!
Accounts that retweet you or engage with you.
Who not to follow
Spam accounts. Twitter tries to shut these down, but they are like weeds in a garden. They just keep popping up. Look for signs of a spam account like a missing profile image or following way more people than are following them back.
Inactive accounts. Ideally, you should check to see that people are actively using their Twitter account before you follow them. But this is something you will also want to have on your radar long term as you will need to unfollow people who become inactive in the future.
Accounts that are irrelevant to your brand. In the business world, a follow can sometimes be viewed as an endorsement so make sure the accounts you follow are people you want to be associated with.
One thing to consider is when it might be better to add someone to a list rather than following them. Lists on Twitter can be an effective way to keep your contacts organized and help you keep track of the most important tweets and information.

Building Your Following on Twitter
Following relevant accounts is one way to start getting more followers, but that is not the only tool in your toolbox.
Using hashtags to attract followers
Hashtags are used frequently on Twitter, and you can jump on board to find new followers.
Start by personalizing your trending hashtags. You can let Twitter give you more targeted hashtags to recommend based on your location and account information.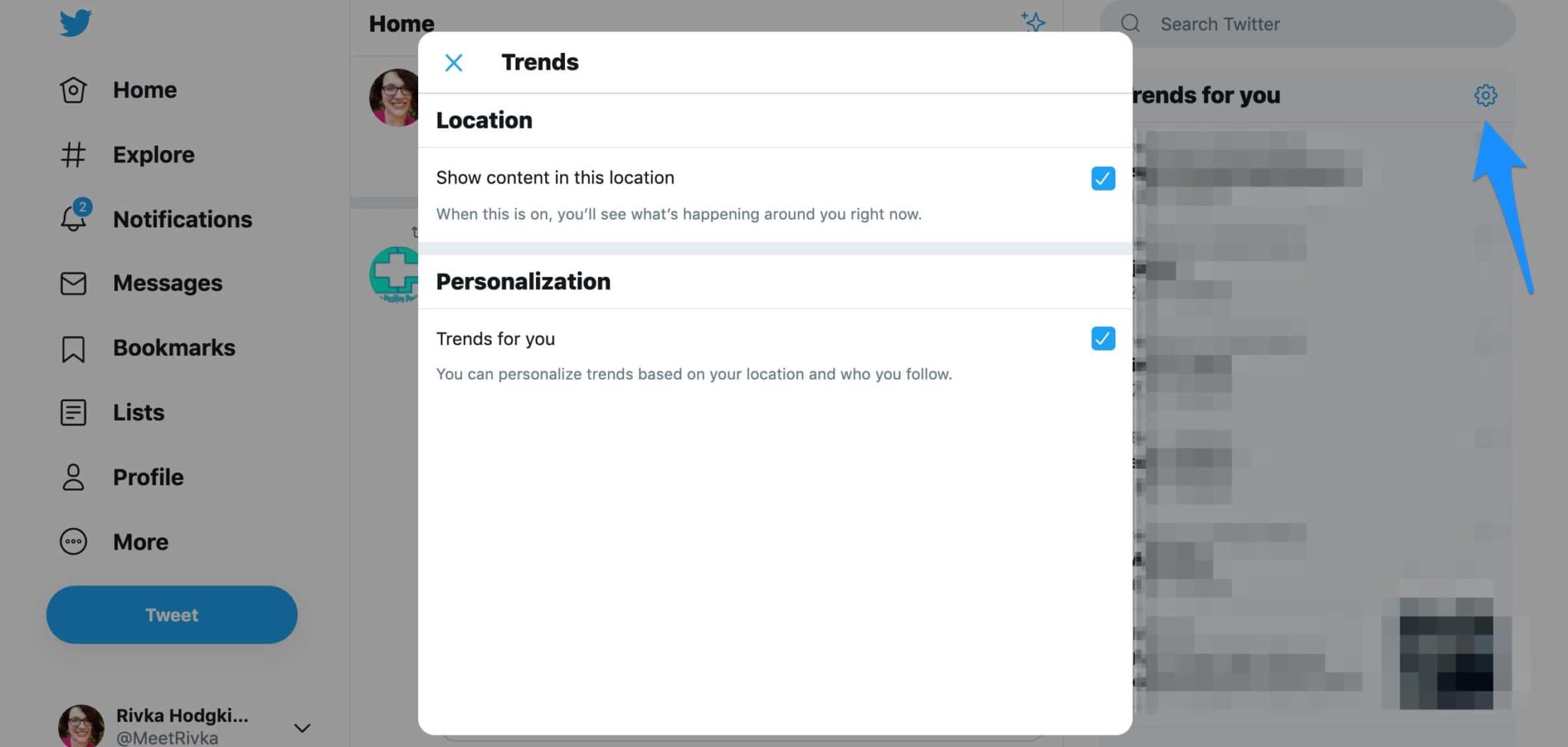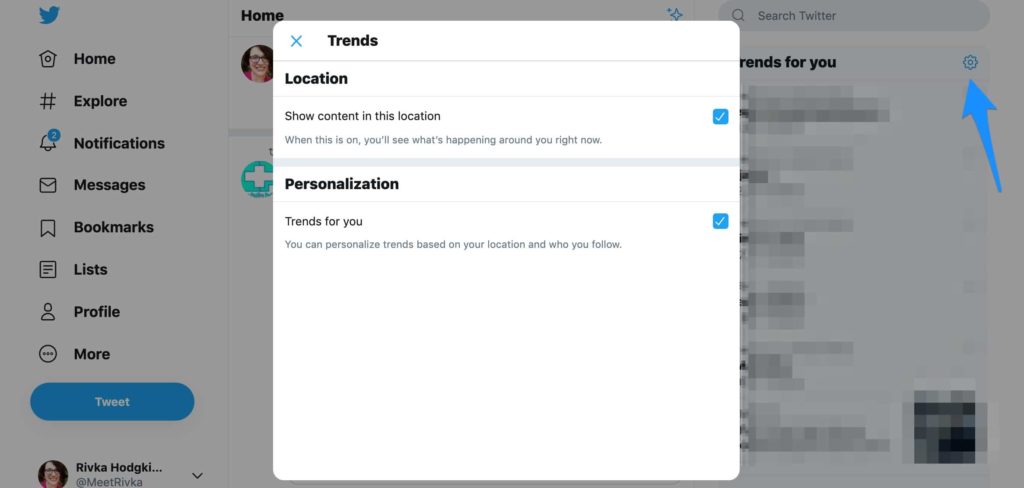 After that, there are several ways to use hashtags to get more followers.
Getting more Twitter followers through engagement
People are more likely to follow you if you talk to them like a real person. This means liking, commenting, and retweeting as appropriate. Use searches or tools to "listen" for conversations that you would like to join.
Using content development as a Twitter follower strategy
When you tweet regularly, more people are more likely to follow you. The better your content, the more it will spread. Making time for regular content development is an essential part of any social media strategy, and Twitter is no different.
Using lists on Twitter to build your following
Twitter lists are a way to categorize accounts, so you can find them more easily later. You can create a Twitter list and use your list to connect with your ideal audience, build relationships with influencers, curate content, establish you as an authority, and more.
Connecting With Influencers
We hear a lot about social media influencers, but are they relevant to your brand?
In short, yes.
No matter your industry, you can benefit from connecting with those users who already have an engaged audience. Especially if you are just getting started on Twitter.
But influencers don't always have to be accounts with millions of followers. Depending on your niche, micro-influencers may be an even more powerful way to reach your audience. These people have fewer than 100,000 followers but are recognized within the community they are in.
An example would be someone like Denise Crosby. Most people will not recognize the name, but if you are a Trekkie then you may recognize her as the actress who played Tasha Yar in "Star Trek: The Next Generation." Or if you are a data scientist you may be very interested in what Cathy O'Neil (39.2 thousand followers) or Virginia Eubanks (13.7 thousand followers) have to say.
No matter what your industry, you have several ways to find influencers. These articles give you in-depth strategies that work:
Building influencer relationships
Once you find influencers that are a good fit for your brand and strategy, it is time to connect.
Start by researching the influencer. Can you tell if they have worked with brands in the past? You want to avoid mistakes that can ruin the influencer/brand relationship before it even gets started.
Think about how you build relationships with people in real life. Start by following them and sharing their content. Always have a clear picture of how you can benefit them as well as the other way around. Getting Twitter influencers to notice you can take time, but these relationships are worth the investment.
Once you have built a relationship, follow up. You want to make sure that your Twitter influencer relationship stays strong and beneficial for both parties.
Participating in Twitter Chats
If you have never participated in a Twitter chat, the first thing you need is the free tool Tweet Deck, so you can keep track of the fast-paced activity. You can set up multiple streams side by side to see everything that is happening all at once.
The basics of a Twitter chat are that people participate in a live conversation using a unique hashtag to create tweets and respond to each other. They can be a useful addition and be a complement to your various Twitter goals.
Influencer connection. Some Twitter influencers may host a regular Twitter chat. Joining in can be one way to start building a relationship with them. If you decide to host your own Twitter chat you might even be able to invite them as a guest.
Follower growth. People who you chat with are much more likely to follow you (or follow you back). If you are a new account it can help you get your first few followers since people know you are a real account.
Content development. Twitter chats create a flurry of tweets, retweets, and engagement organically during the chat itself. They can also give you ideas of questions that your audience has that you can use to make other social media content or blog posts.
Lead generation. You can also connect with people who may be good clients or customers during a Twitter chat. Use these steps to start your own chat and it can also help you build your credibility as an influencer in your industry.
You can find Twitter chats on almost any topic, and there are several good ones specifically for social media managers.
Creating Content That People Love: Your Content Creation Strategy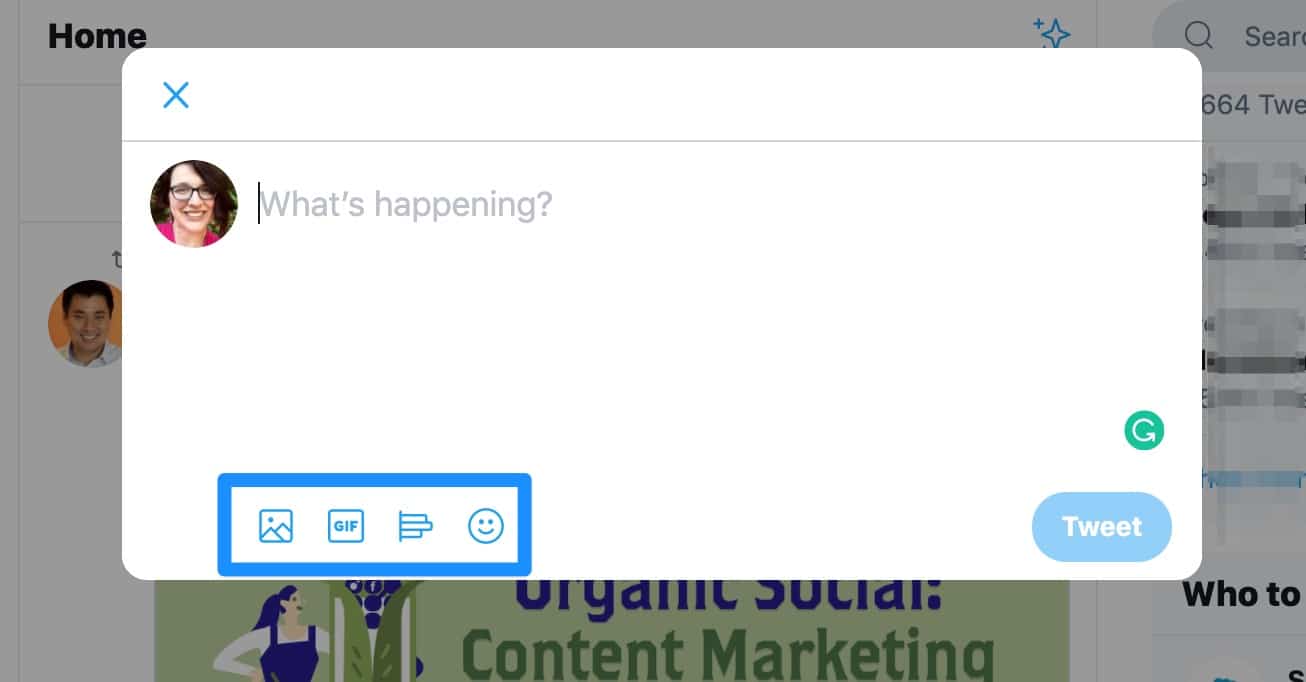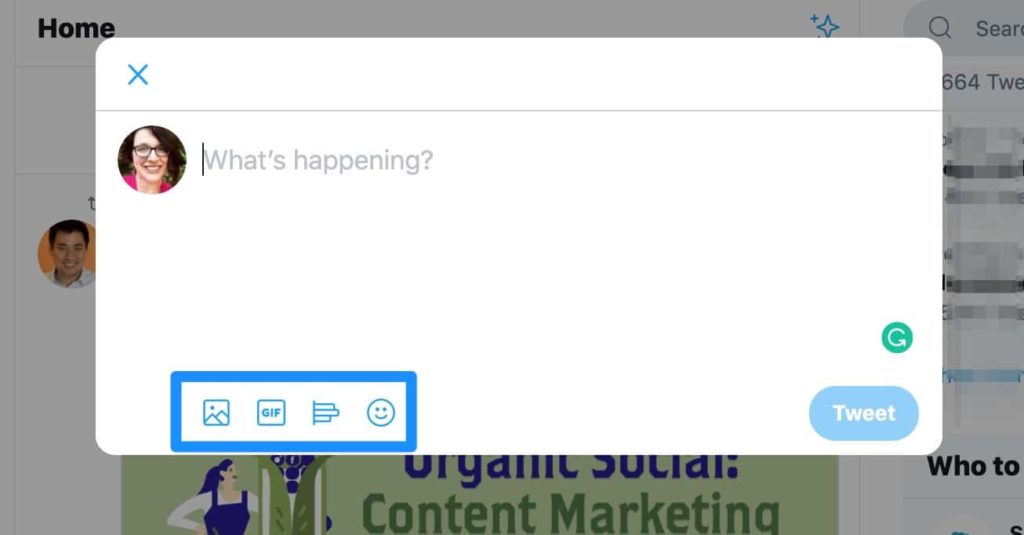 What do you want to say on Twitter? Twitter is more focused on real-time, up-to-the-minute content, so you want to create more content than you would on other social media sites.
Types of content
Make sure you are using variety in your posting schedule. You can use less formal communication styles on Twitter, such as emojis, if that is a good fit for your brand. And don't forget to take advantage of the full 280 characters that Twitter now allows.
What types of content can you create? Here are some ideas:
Branded images (Make sure you pick ones that are legal to use.)
GIFs (you can make your own or use existing ones)
Live video
Links to your videos made on other platforms
Questions and polls for your audience
Retweets of other accounts
Hashtag-based tweets
Links to your blog posts and other curated content
Quotes, motivation, and facts
In all your content, think about how you can add value to your audience.
How much to post and when
As we have touched on, consistency is important in creating Twitter content. But how many times per day should you be creating new content?
It depends totally on your audience. Twitter recommends that you test different frequency levels to find what works for you. Some businesses may find that tweeting three or four times a day is perfect, while others may want to tweet as often as every 15 minutes.
Figure out the metrics that are important for your business and then try out different approaches.
Should you republish content on Twitter?
Because of Twitter's more time-oriented algorithm, evergreen content can be a powerful way to get more of your audience to see your tweets. (Evergreen content is those pieces of content without an expiration date.) These are things like quotes, facts, links to relevant blog posts, and frequently asked questions.
Be aware that Twitter may flag your account if it sees the same content posted too many times in a short amount of time. Use best practices to get the most out of your evergreen content while making the Twitter algorithms happy at the same time.
The most effective way to republish content is by using a scheduling tool.
Getting the most out of hashtags
Using hashtags is an important part of Twitter. However, you don't want to use them the same way that you would on Instagram or LinkedIn.
Research suggests that using four hashtags in your tweets may get you the most impressions. You will want to try different numbers of hashtags to find what works best for your audience.
In addition to your tweets, you can also use hashtags to:
See what is trending and interact with trends
Follow along and participate in a Twitter chat
Do research about your industry, competitors, or audience
Add humor or context to your tweets
Wherever you are using hashtags you will want to make a list of ones that are most relevant to you and your industry. These can be used for listening to your audience as well as to help you come up with better content.
Getting Started With Advertising
While often overlooked, Twitter offers a wide range of different types of advertising options for your business. Unlike Facebook or Instagram, you don't have to have a business Twitter account to run ads. Any Twitter account can create ads to reach various goals. As with any social media advertising, the first thing to do is to determine your goals and your budget.
Twitter offers options to create direct advertising as well as promote Tweets from your feed.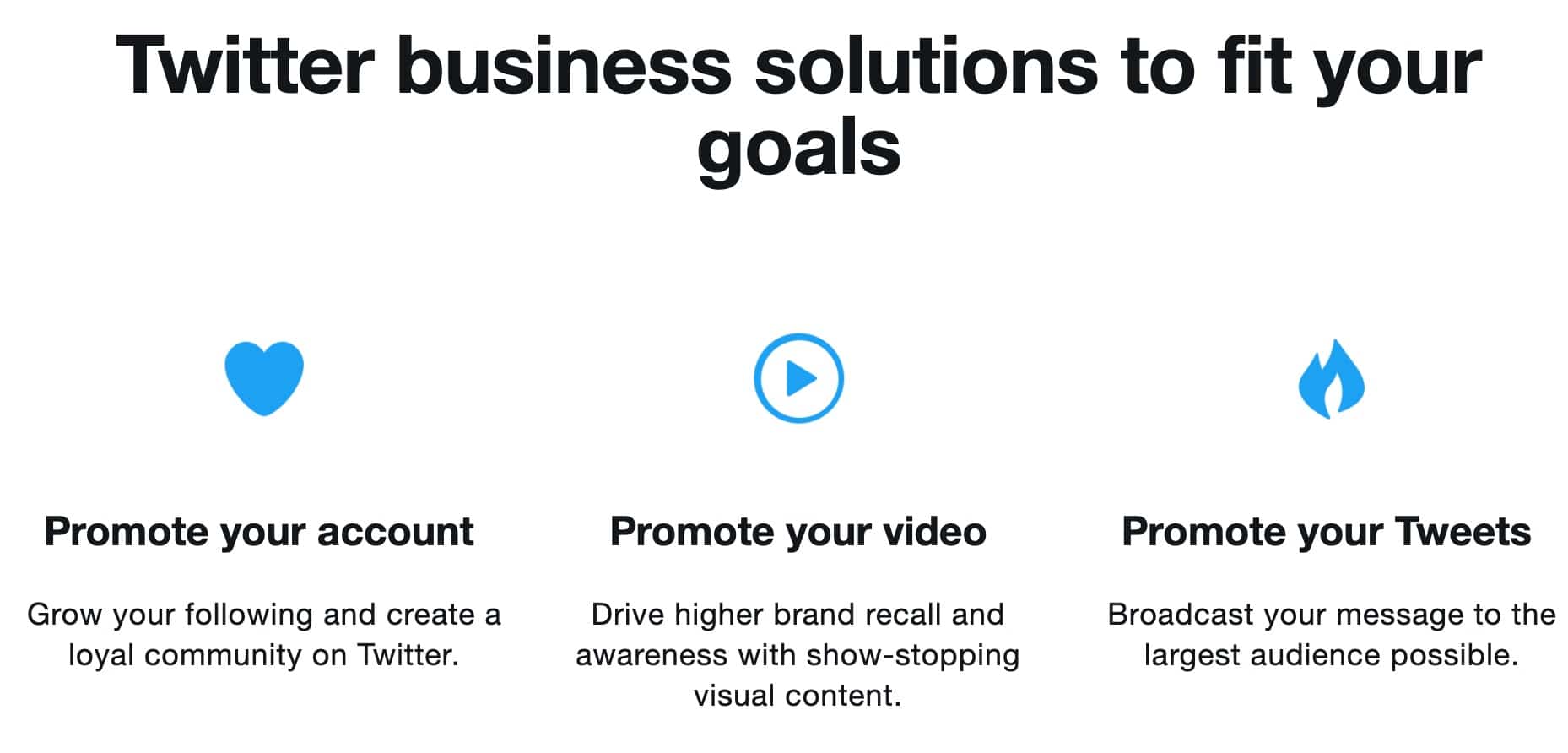 If you are already doing paid advertising on other platforms, you should analyze whether to increase your budget total or redirect some of your money.
Compare both the actual cost per click as well as the conversions that those clicks represent. Before you can start, you will need to enter a payment method. Then you can start creating and managing your ads.
The different types of ads you can run are:
Reach Ads. You pay for every 1,000 impressions your ad receives. You can create Tweets on your feed that you then promote or create a promoted only post that is only visible based on your ad targeting.


Video views. This advertising option includes promoted videos on your Twitter profile, video cards on your website, as well as Twitter Live video. You pay only by the amount of time your video is viewed.
In-stream video views. You can benefit from content created by other producers that include your video as a pre-roll. Viewers must watch the first six seconds of your pre-roll before they can skip to the main content they are watching. Like other video ads, you pay for the number of time viewers watch your video.
App installs. If you want more downloads of your app, then this ad type is designed just for you. Your ad may show up in a number of places including on Twitter profiles and feeds as well as in apps.
Website clicks. This ad type will also be shown across Twitter and labeled as "promoted." It will drive traffic to your website, and you only pay when someone clicks through to your website. Twitter recommends that you create 3-5 versions of the ad to see which performs best.
Engagements. Do you want more people to interact with your brand on Twitter? In this ad type, your tweets will be promoted to your chosen audience and you will only pay when people like, retweet, or reply.
Followers. This ad type promotes your account to Twitter users in your target audience, and you only pay when you get new people who follow you through the ad.
App re-engagements. These ads encourage people to click through to your app through app cards. You pay when someone opens your app from the ad, regardless of what actions they take next.
Measuring Your Results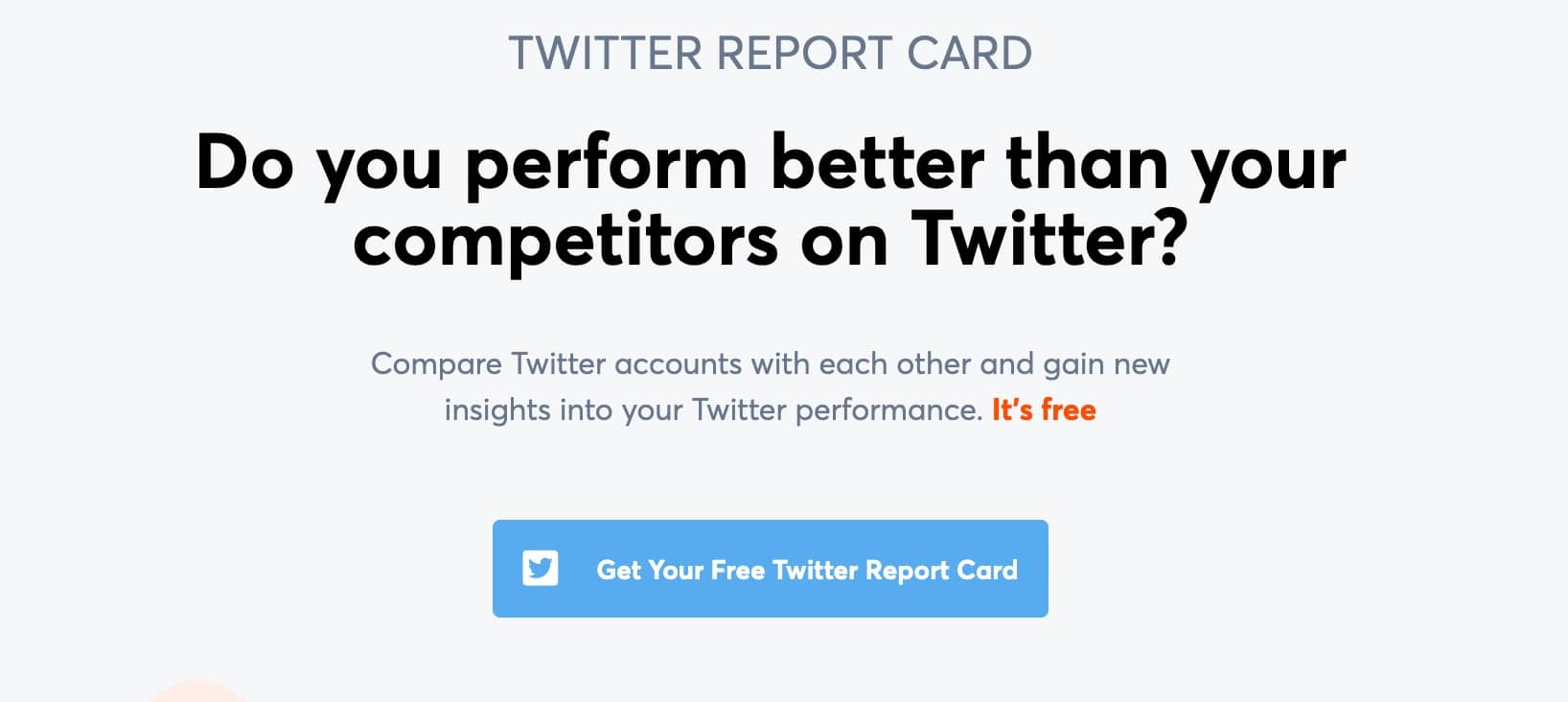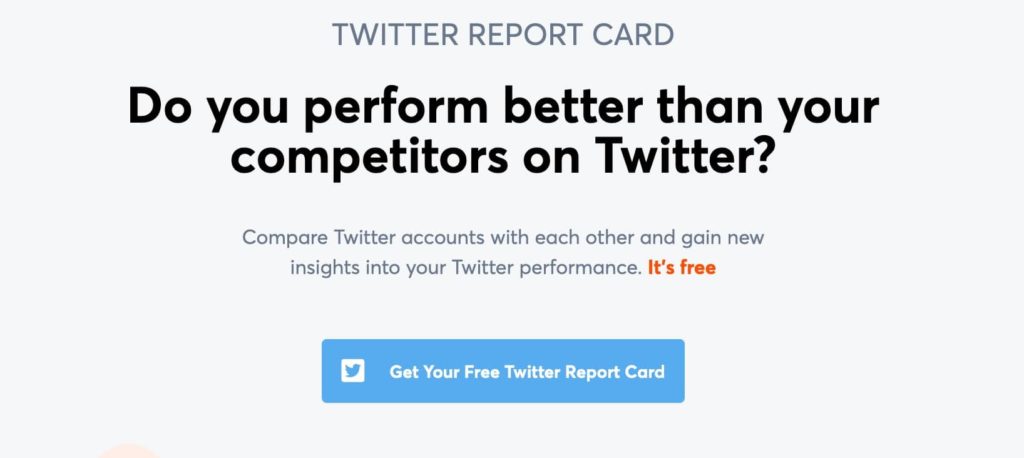 To know if what you are doing is working, you will need to measure your results. Start by generating a free Twitter report card. This will help you see your areas of strength and weakness.
Twitter has its own built-in analytics that is totally free to use. You can see your follower growth, tweet impressions, profile visits, and more.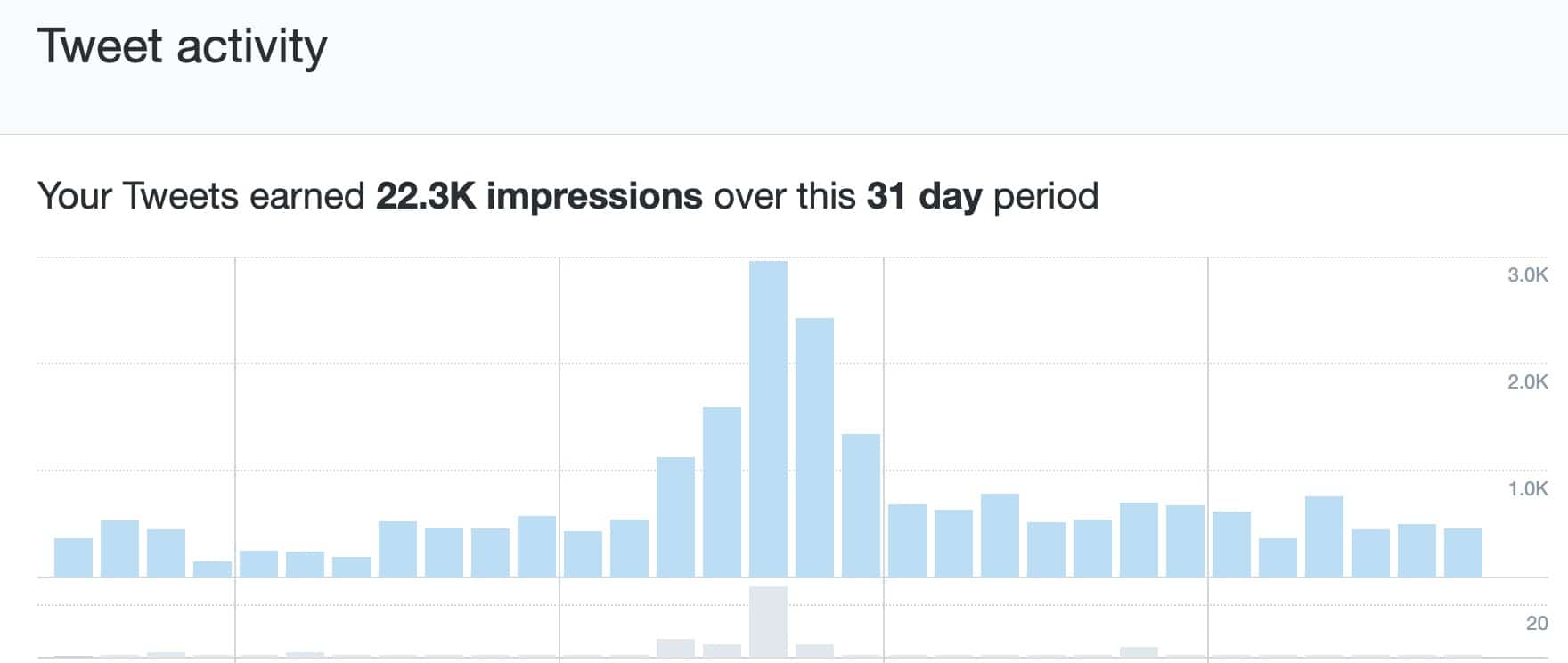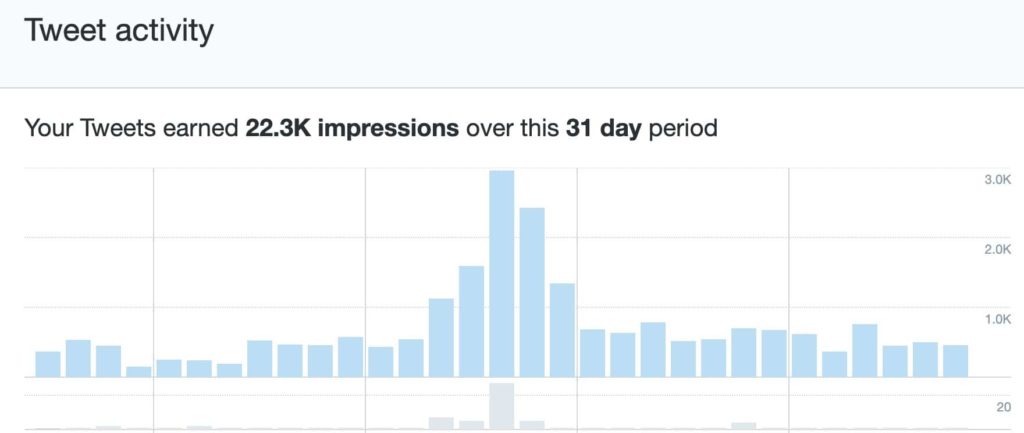 If you want deeper analytics, comparison data, and reporting, then using a paid tool will save you time and money and can be well worth the investment. For example, you can use a tool like Agorapulse to identify when your followers are most active on Twitter.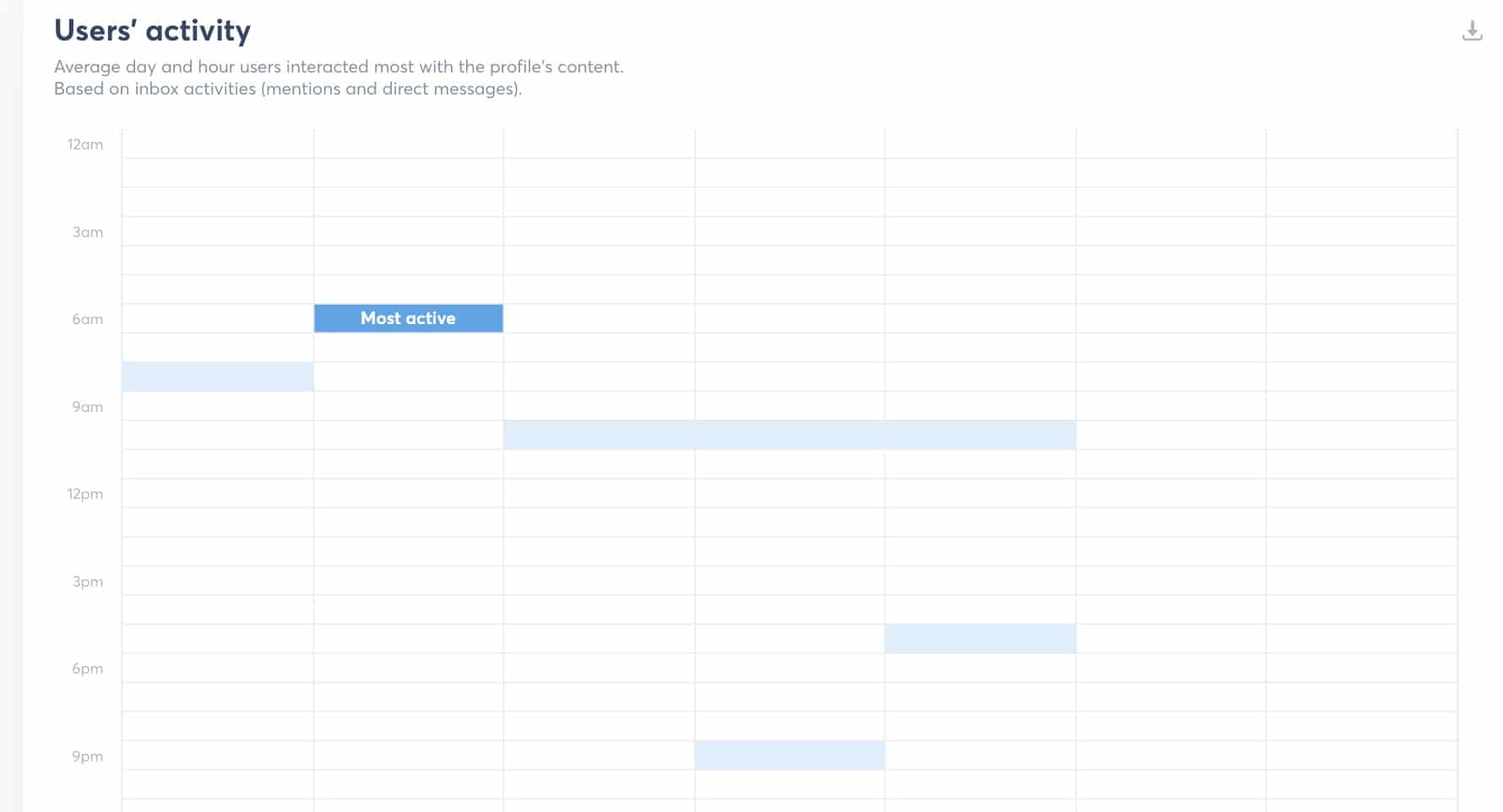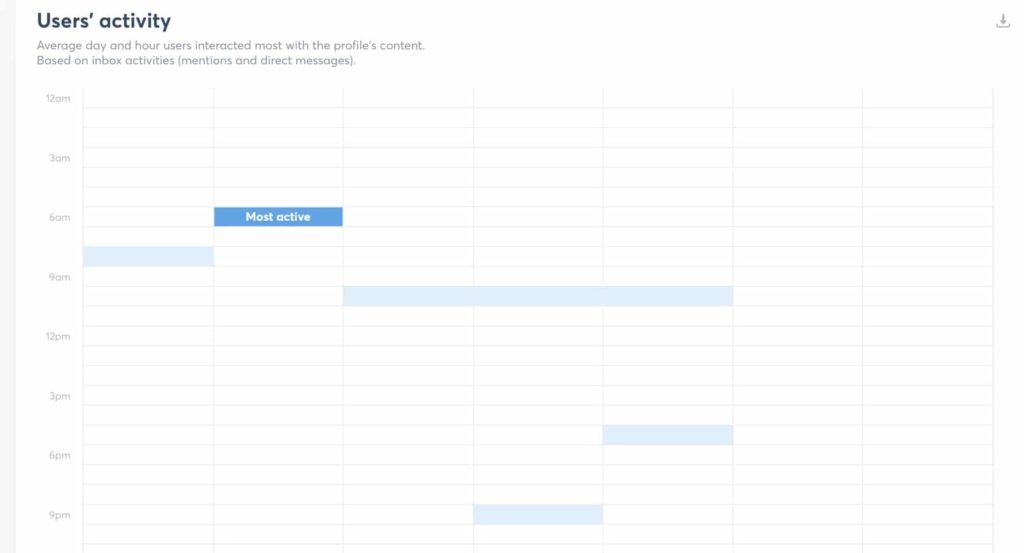 In Conclusion
Are you ready to up your game on Twitter? Which of these steps do you need to focus the most attention on?
Twitter is relevant for many businesses and agencies and can be a fun place to keep the pulse of your audience. If you take the time to set up your profile correctly, create winning content, and engage, you can start growing an impressive following.
Sign up now for a FREE demo.