If you manage multiple Facebook pages and Instagram accounts, you need a social media management tool to do your job efficiently. But choosing the right one can be a tough decision.
Should you go with a native option like Facebook Creator Studio even though it has a limited set of tools? Or should you invest in a complete social media management solution like Agorapulse?
Find out how Facebook Creator Studio works. so you can compare it to Agorapulse. Then make an informed decision about the right tool for your organization or agency clients.
How Does Facebook Creator Studio Work?
Creator Studio is a free tool from Meta, and it's designed primarily for content creation and publishing.
Let's walk through the features and tools it offers.
Supported social profiles
As a Meta tool, Creator Studio supports Facebook and Instagram profiles only. Unlike most social media management tools, it doesn't allow you to link profiles manually.
Instead, it automatically links Facebook pages that are connected to your personal Facebook account or your professional Business Manager account. It also supports Instagram accounts that are connected to Facebook pages that you manage.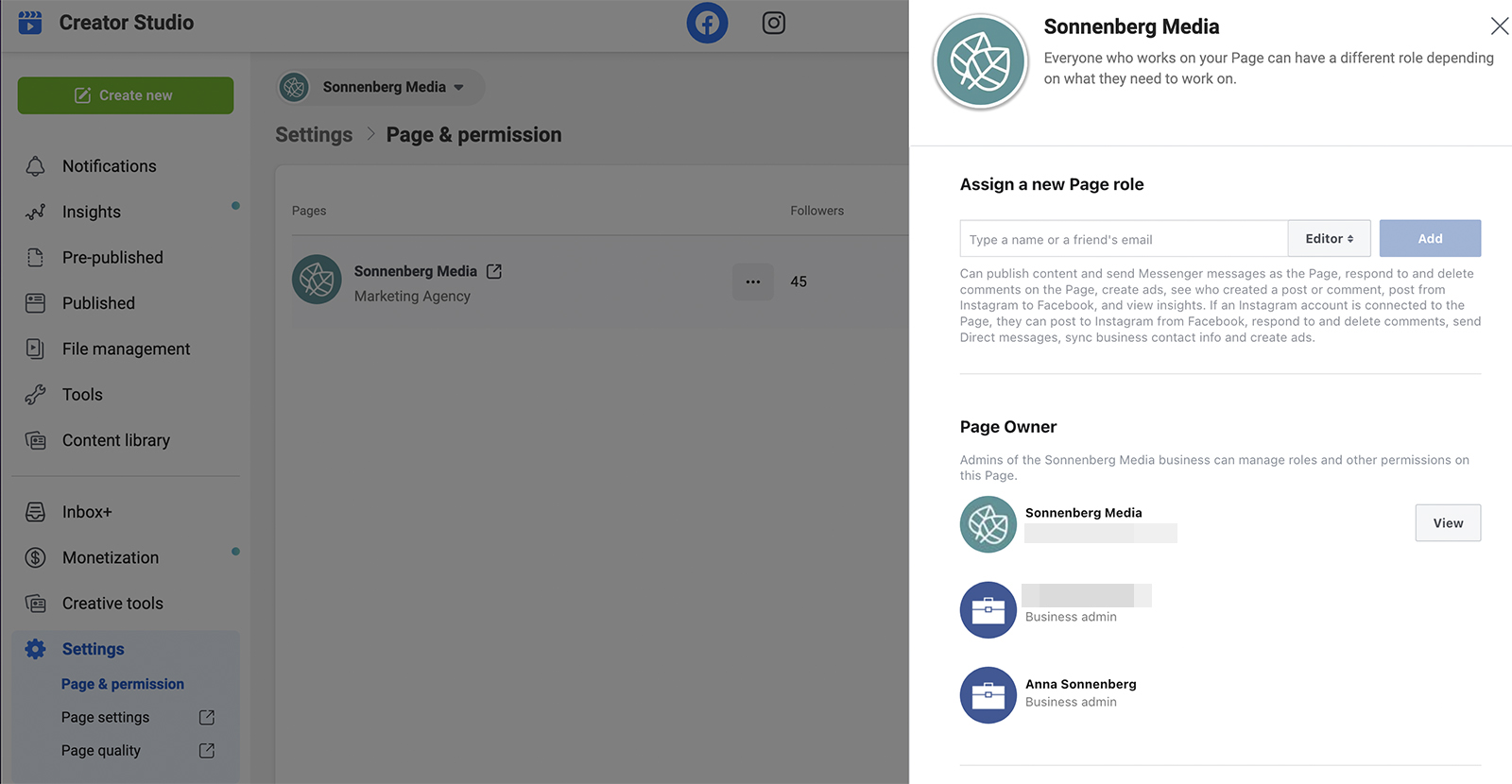 Well, that's how it works in theory.
Many of the client Instagram accounts my agency manages have never popped up in Creator Studio—so we use other tools instead.
If your organization uses social media channels beyond Facebook and Instagram, you'll want a tool that can manage them all in one place anyway.
Otherwise, you'll have to hop across dashboards to manage all your profiles—which can waste time and create extra work.
Agorapulse allows you to manually add and remove any Facebook and Instagram profiles you have permission to access. And Agorapulse also supports much more than Facebook pages and Instagram accounts alone.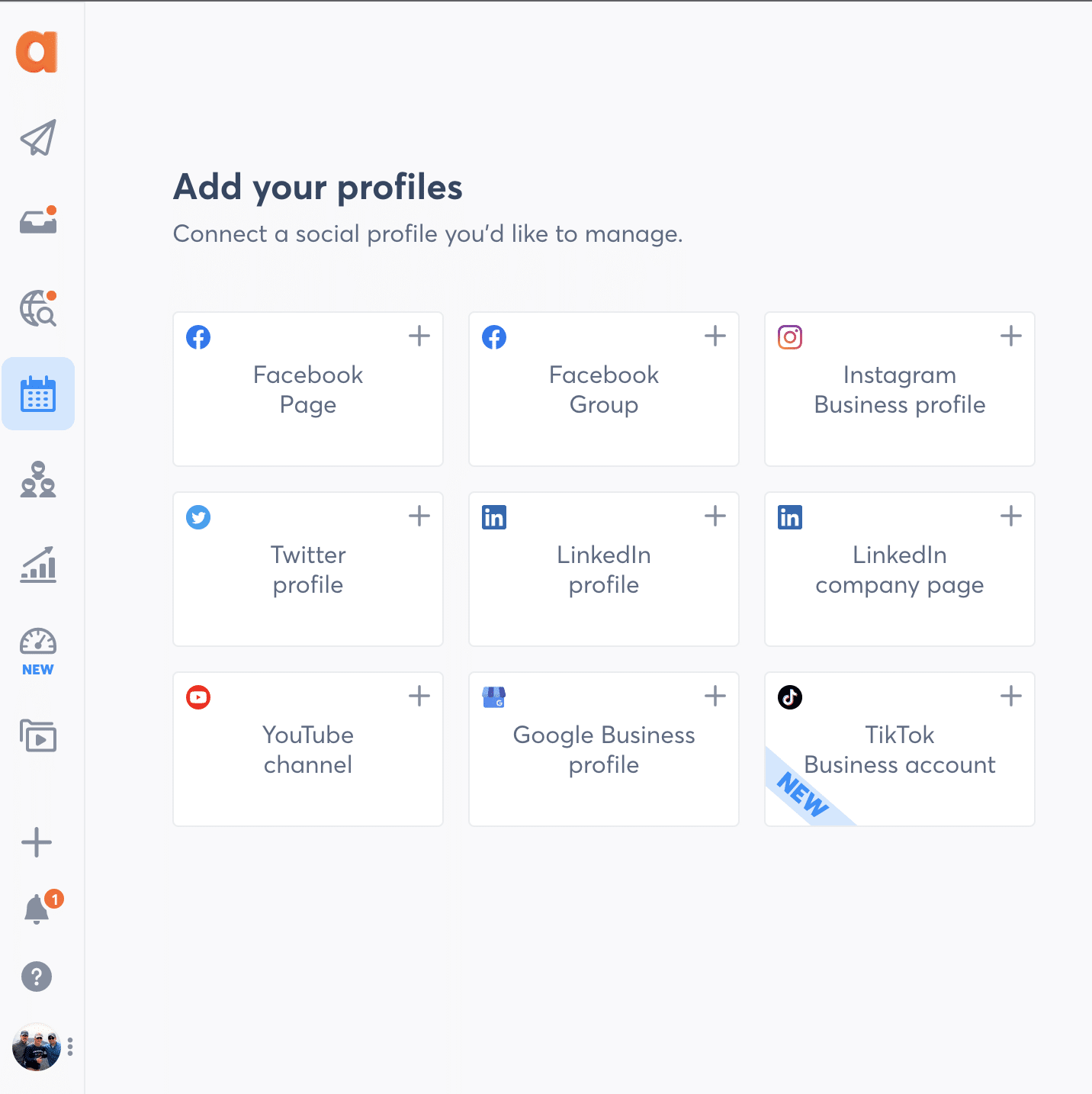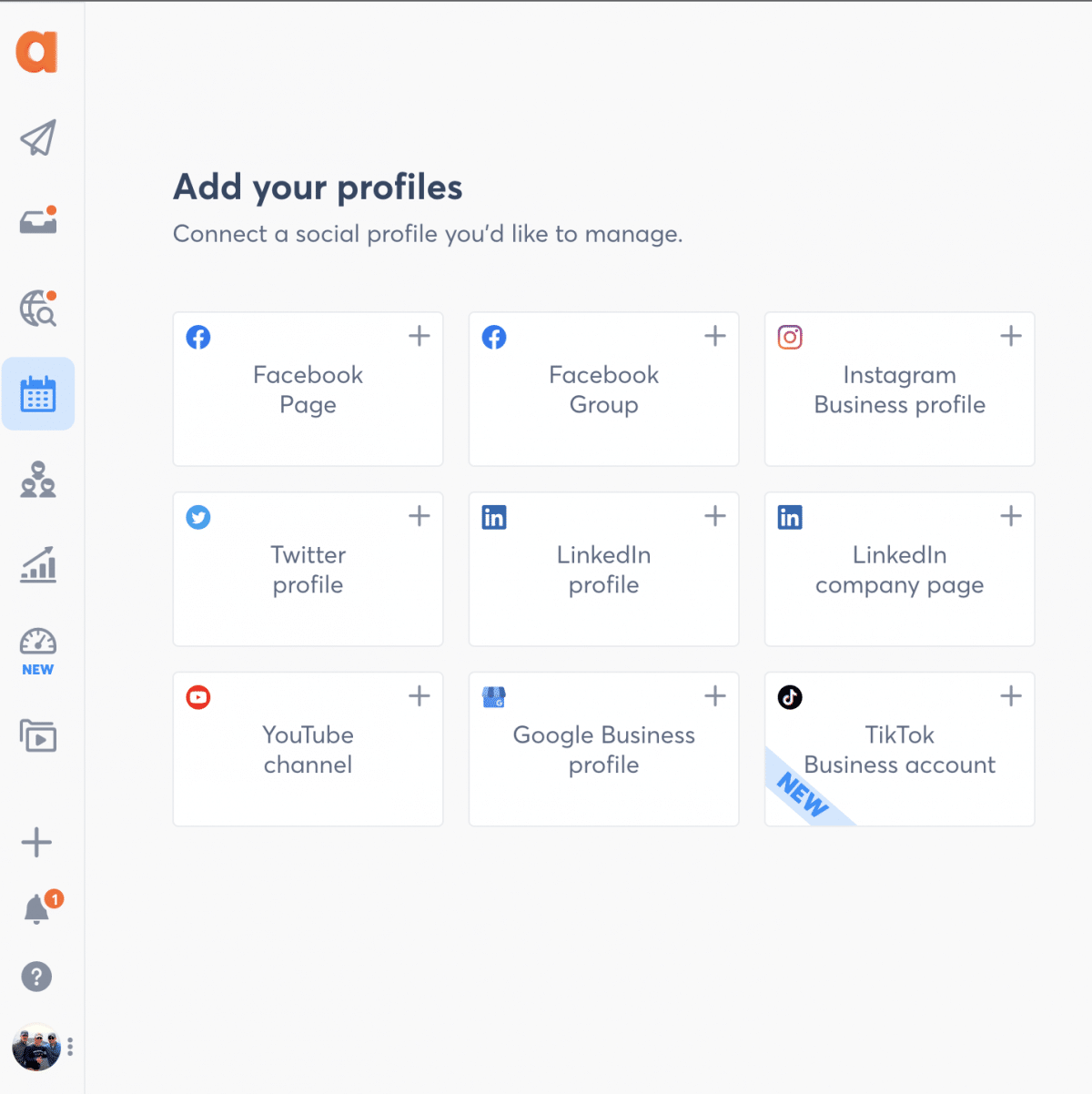 In addition, you can link:
Facebook groups
Google business profiles
LinkedIn member profiles
LinkedIn company pages
TikTok accounts
Twitter accounts
YouTube channels
Post publishing and scheduling
With Creator Studio, you can create everything from posts to reels to stories for your Facebook page. The post composer has all the basics: You can write captions, upload creatives, and use hashtag groups.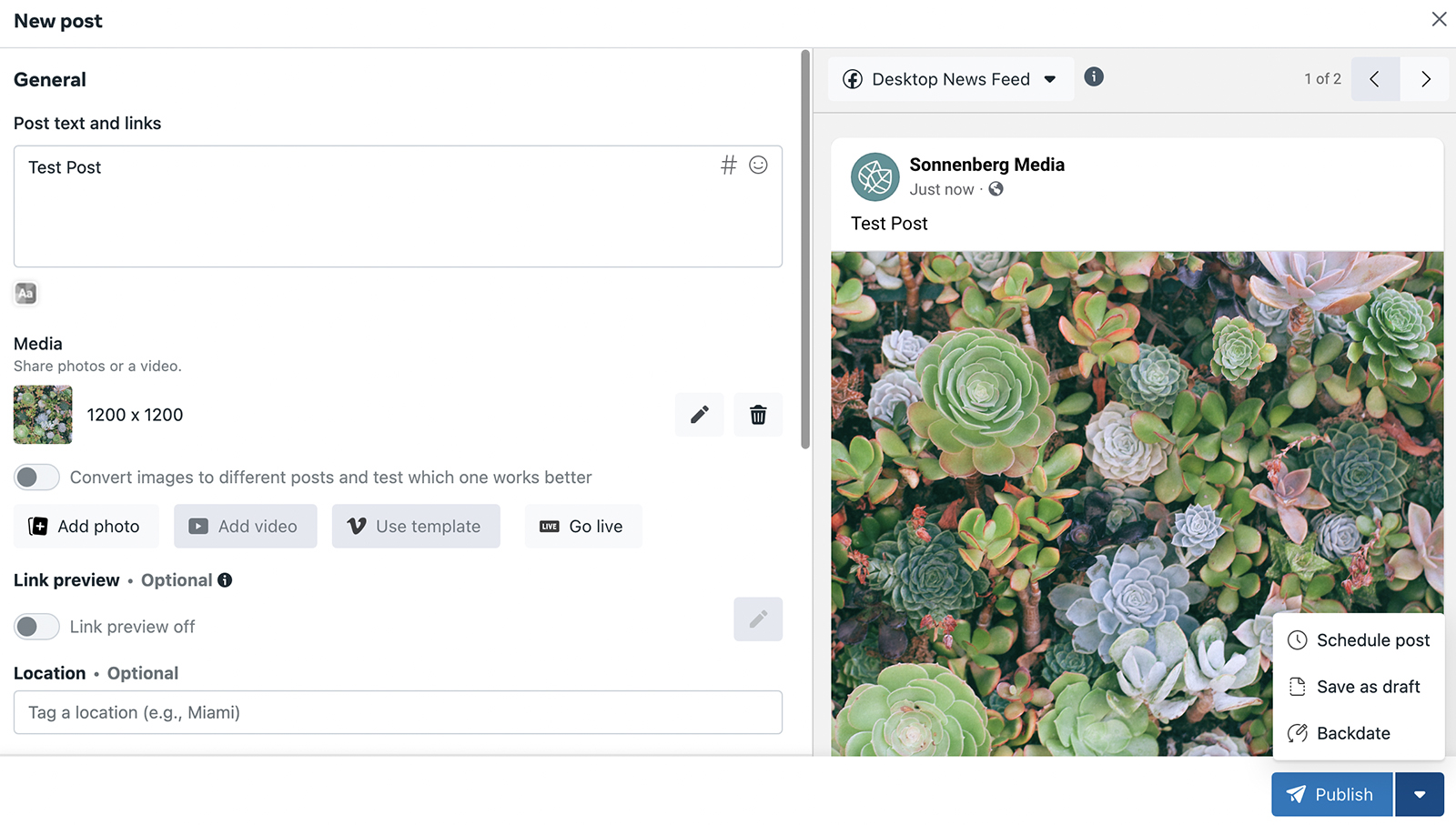 It does let you upload Facebook reels and build simple stories. But don't expect to find a full range of tools for creating this type of content. For example, you won't be able to add text and filters to reels or place interactive stickers on stories.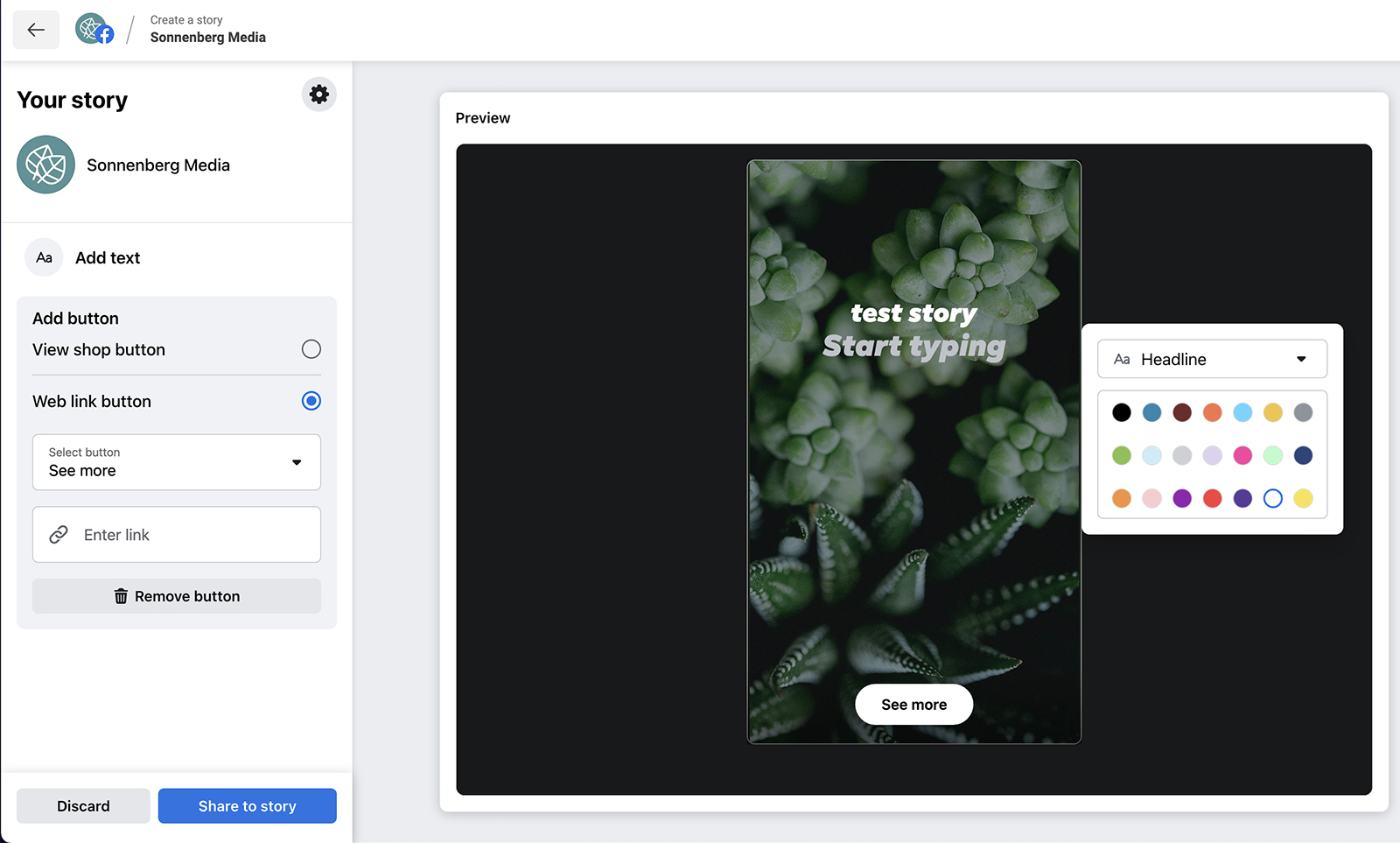 Instagram publishing capabilities are much more limited. Currently, Creator Studio only supports publishing Instagram image posts—not reels or stories.
And forget about publishing any content via a push notification.
The only option is to publish directly to your Facebook page or Instagram account. That means you can't add visual or audio elements on mobile before publishing.
On the plus side, you can schedule all supported Facebook page content from Creator Studio. But the time frame is relatively limited. Creator Studio only allows scheduling 10 weeks out—making it difficult to plan campaigns in advance.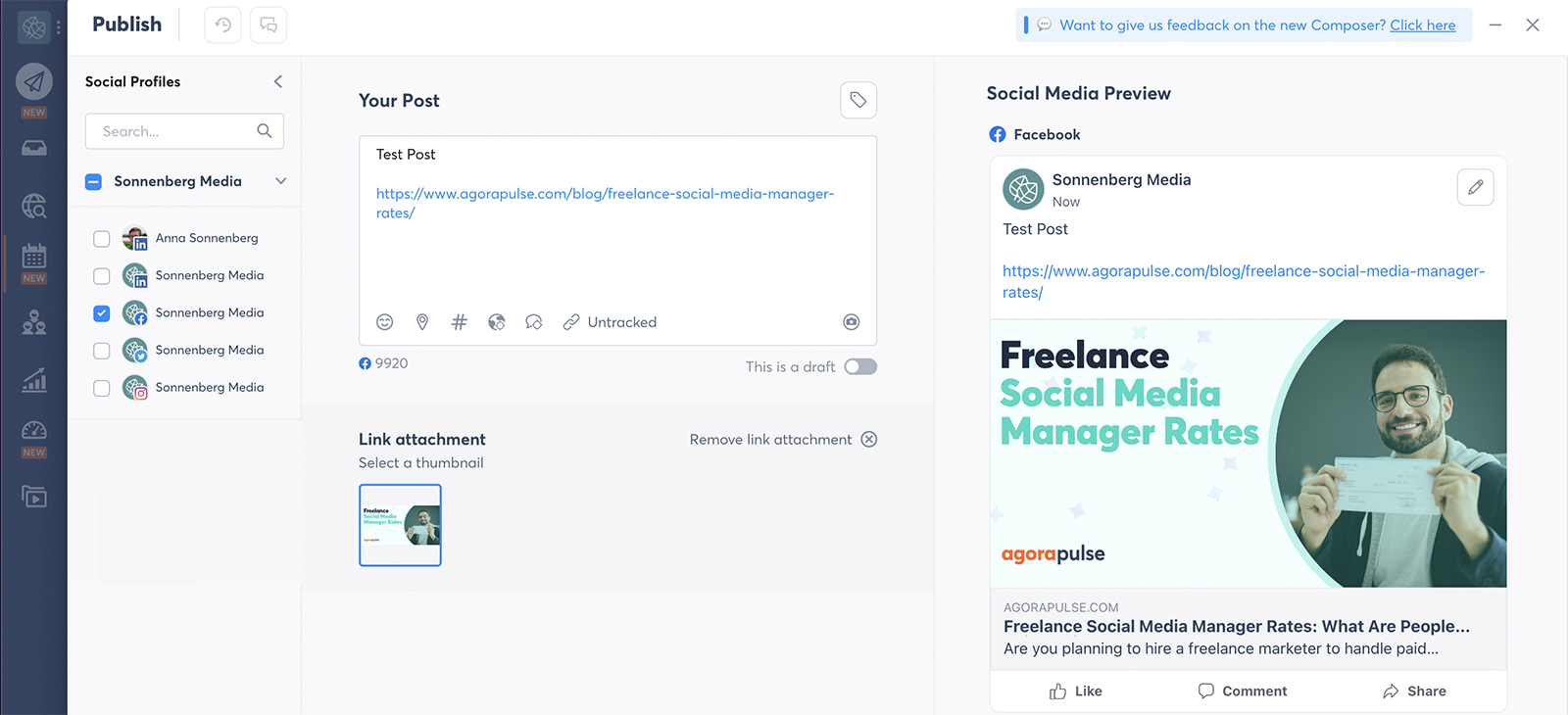 In contrast, Agorapulse supports publishing to Facebook, Instagram, and other channels listed above. In most cases, you can publish content directly to your profile of choice.
In some cases, you can also publish via a push notification—which lets you add visual and audio elements from mobile.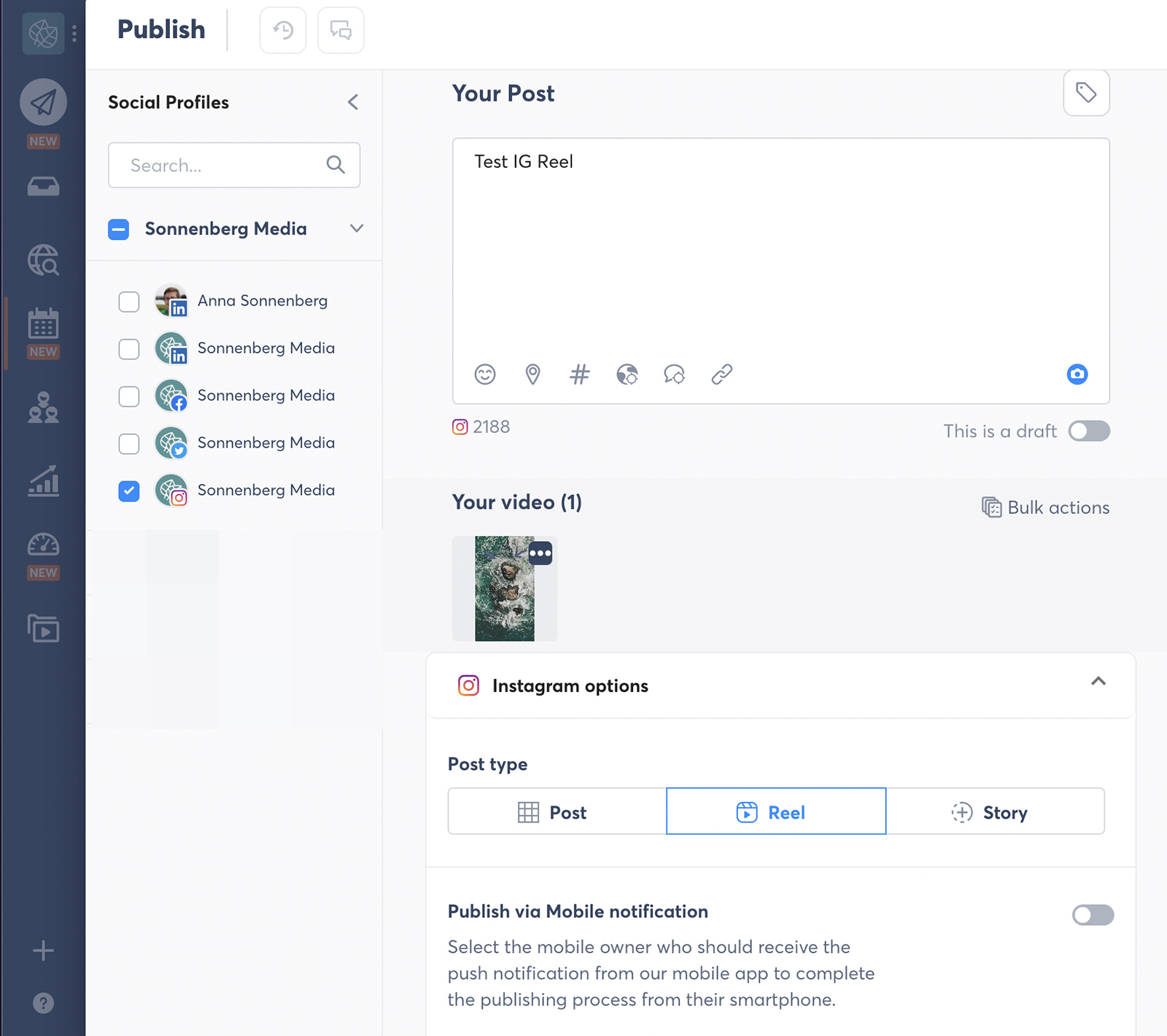 Want to track the website traffic from a link you shared on Facebook, Twitter, or LinkedIn? With Agorapulse's campaign tracking tool, you can add UTM parameters to links, so you can monitor return on investment (ROI).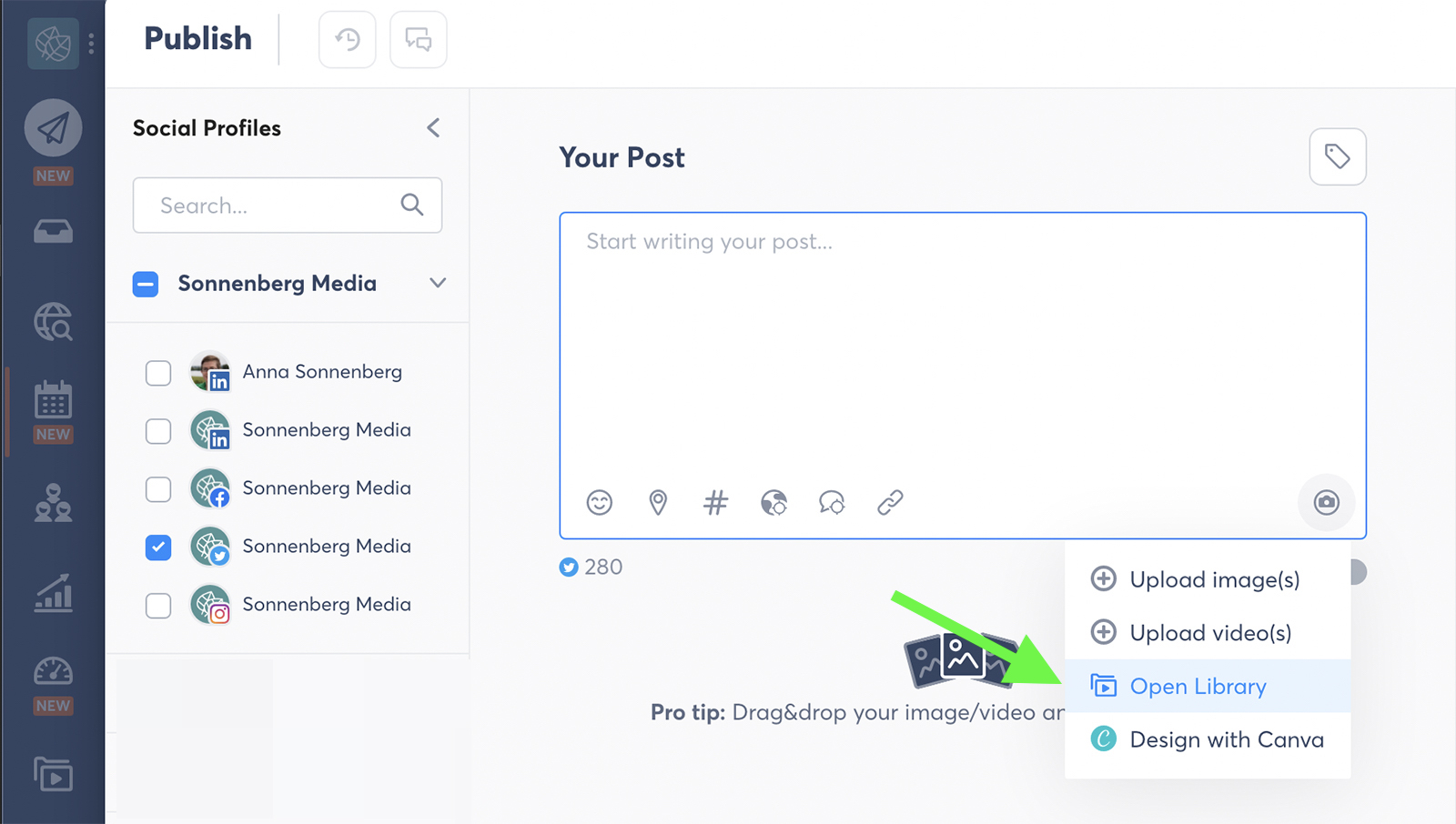 Need to schedule a YouTube video or an Instagram carousel several months out?
Agorapulse lets you schedule content years in advance ,so you can easily plan ahead. Using Agorapulse's integration, you can also import video and image designs directly from Canva or from your asset library.
Store, Share, and Organize Social Media Assets Easily With Agorapulse's Asset Library
Social media engagement
When your content generates comments or DMs, you can manage engagement in Creator Studio. With the platform's inbox tool, you can respond to all engagement directly.
In your Facebook and Instagram DM inboxes, you can also see user profiles with basic information on the users you're chatting with.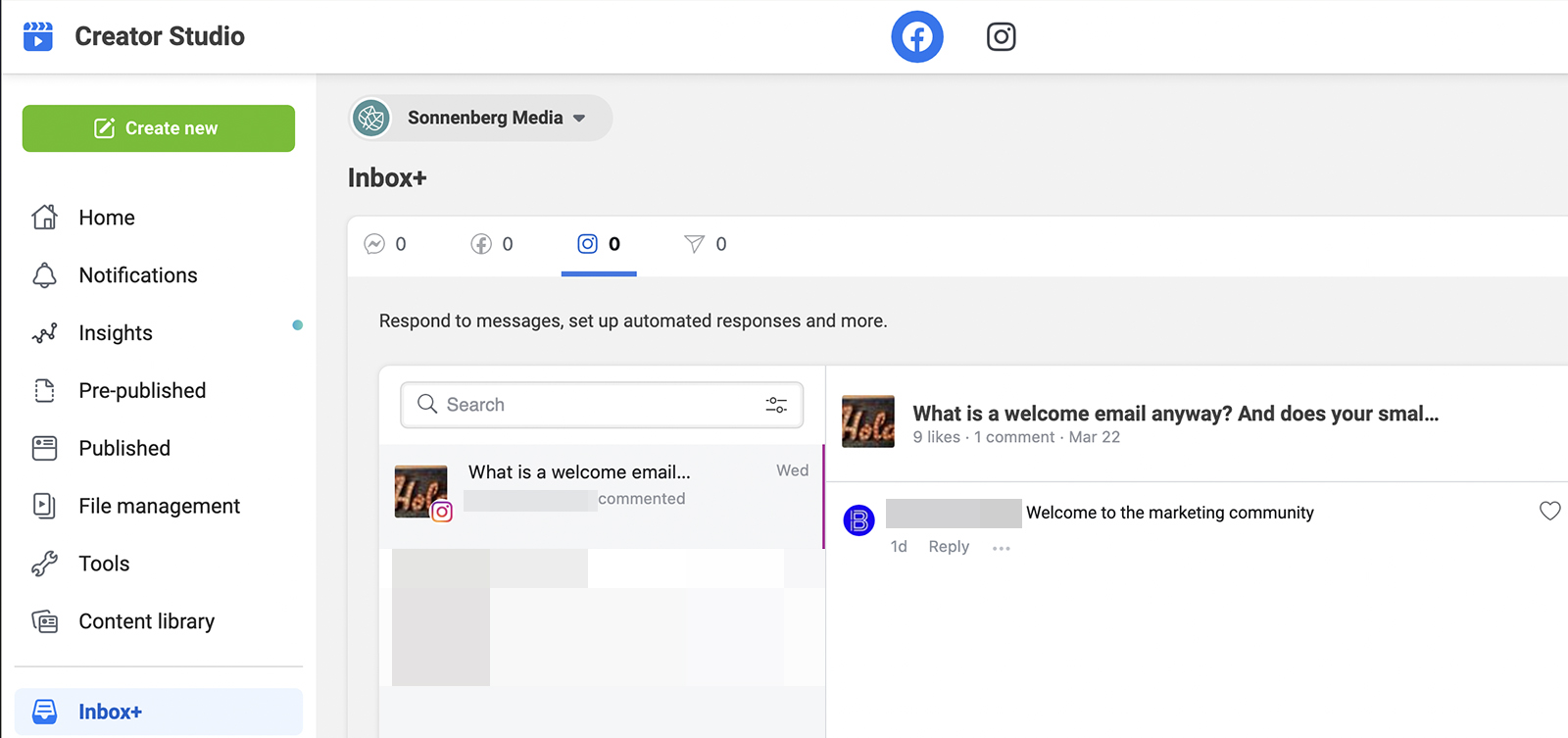 In contrast, Agorapulse's inbox organizes engagement by social profile. You'll see all your Instagram DMs and comments in a single feed, so you can respond efficiently.
From the Agorapulse inbox, you can review and respond to any comments or DMs.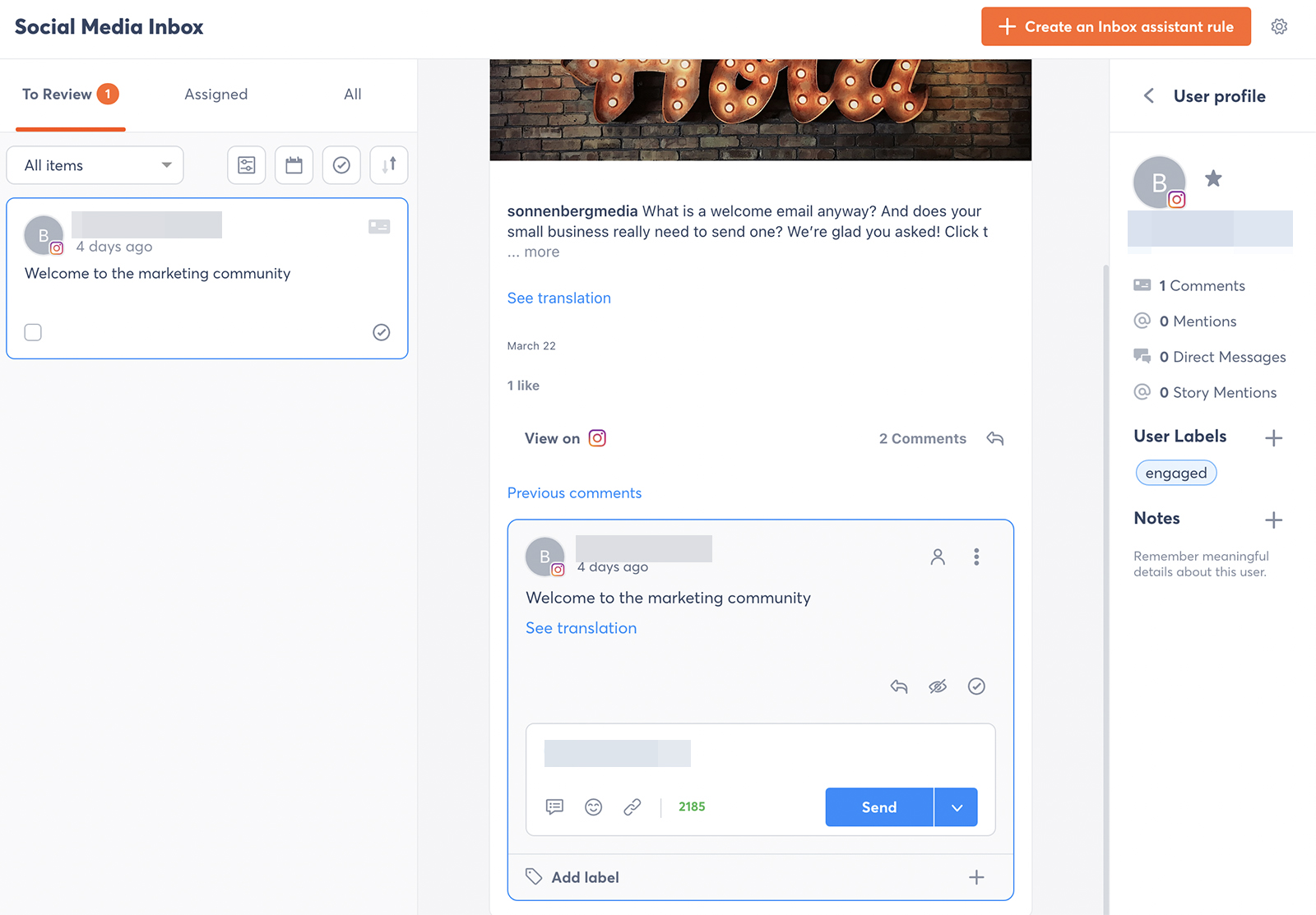 You can also keep track of the users who engage with your content. From any inbox item, you can click to view the user profile. There, you can see the total number of interactions as well as any automated labels.
You can also click to add custom labels or write internal notes about users or conversations.
Social media analytics
Creator Studio offers relatively robust analytics for video content. From the Insights dashboard, you can track view times and total number of minutes viewed across your account.
You can also use the retention data to find out how viewers find your video content and how long they watch.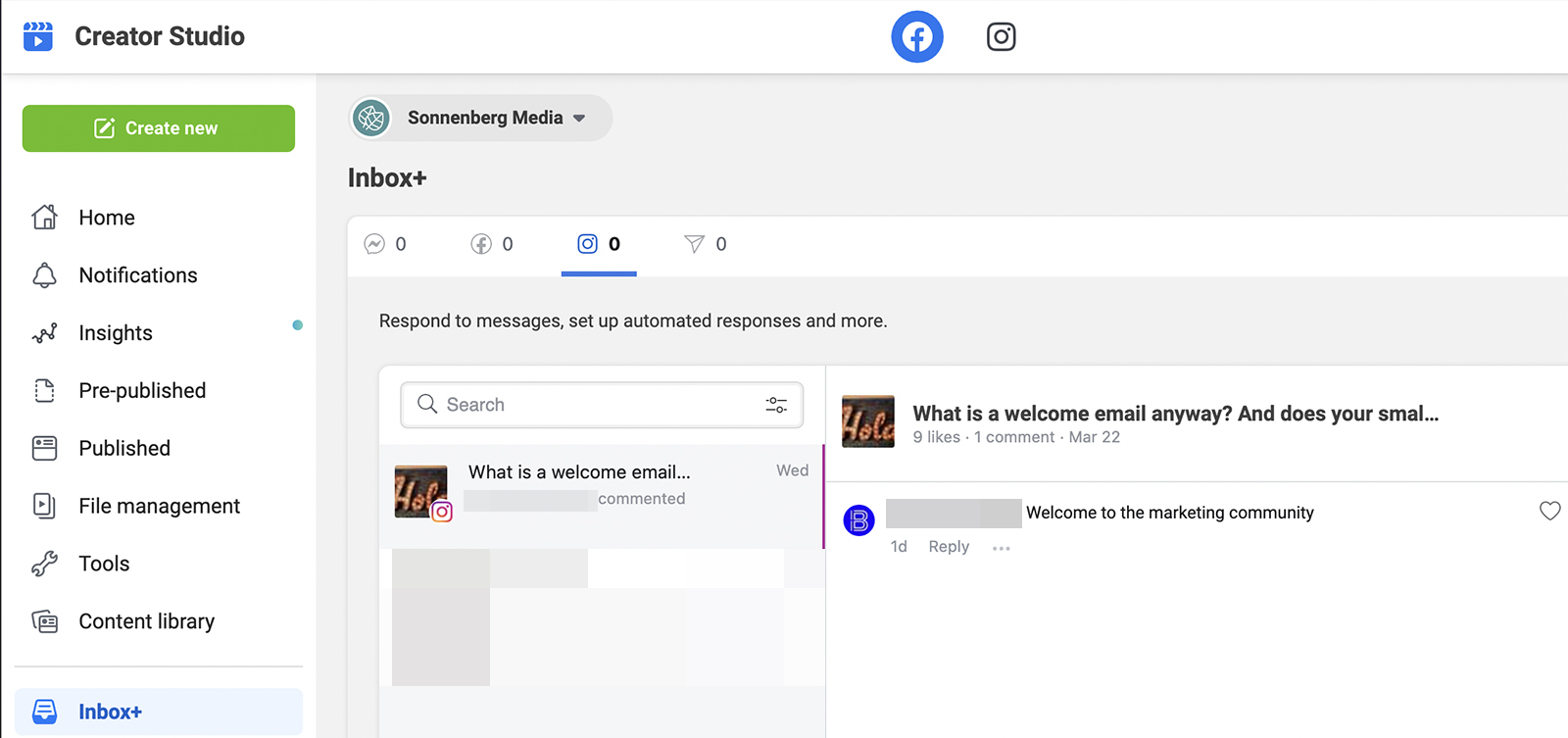 If you want metrics for anything other than video posts, you'll have to look elsewhere. For content performance metrics, you can check the Published tab for your Facebook page and the Content library tab for your Instagram account.
But don't expect to find too many details, as these metrics are pretty limited.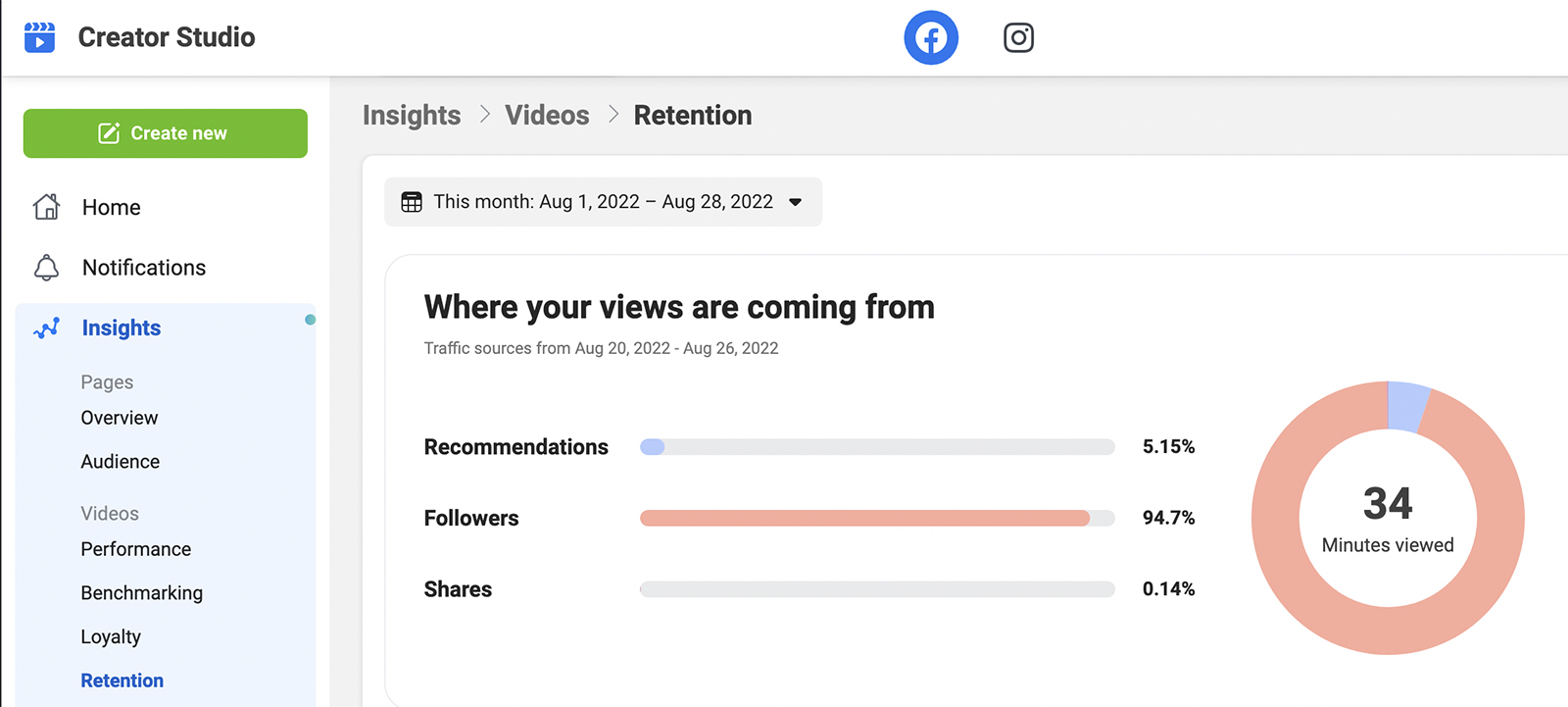 In contrast, Agorapulse automatically generates comprehensive reports for Facebook, Instagram, Twitter, and LinkedIn accounts.
With a quick glance, you can gauge audience growth and make sure you're on track with engagement. You can use the content reports to identify top-performing posts and find the best kind of content to publish.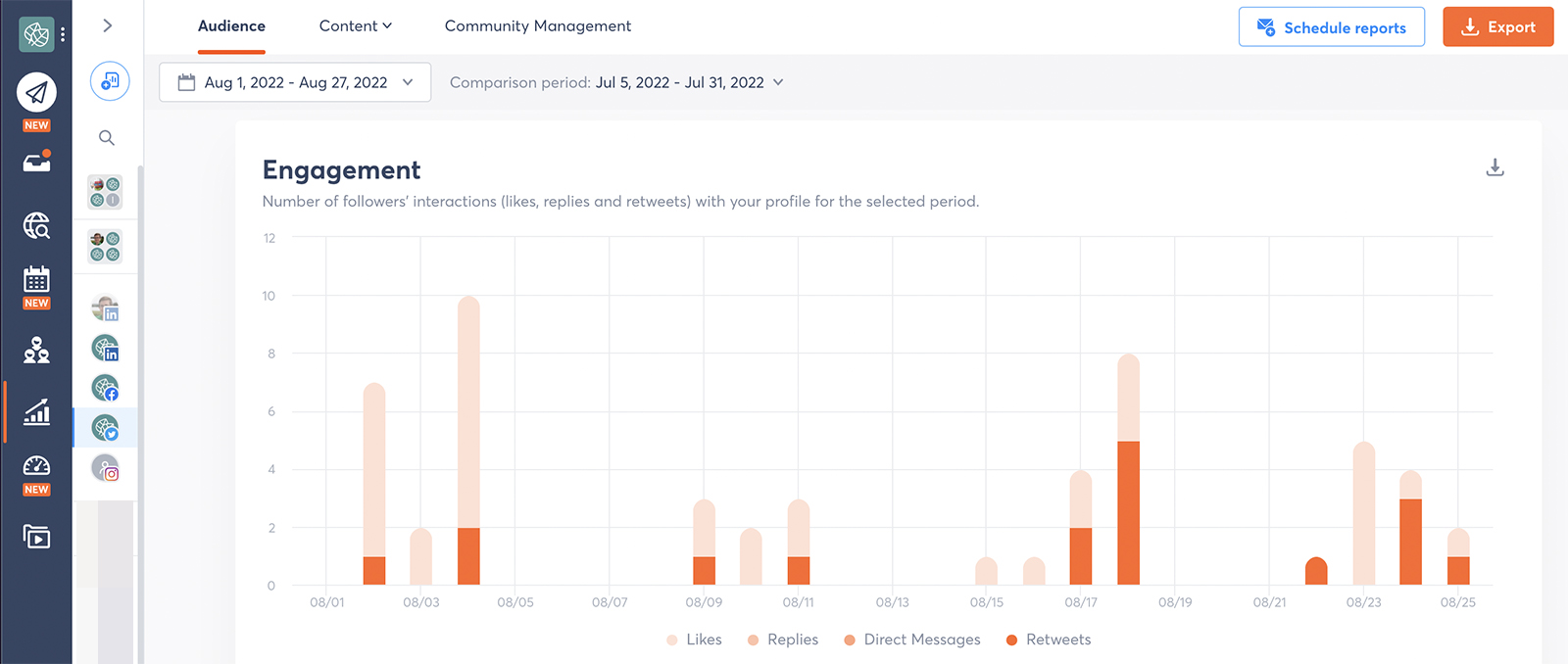 Then you can use the Users' activity report to fine-tune your publishing schedule and check the Brand awareness report to track visibility over time.
Agorapulse's reports dashboard also makes it easy to monitor hashtag activity on Instagram, audience demographics on Facebook, and social listening trends on supported platforms.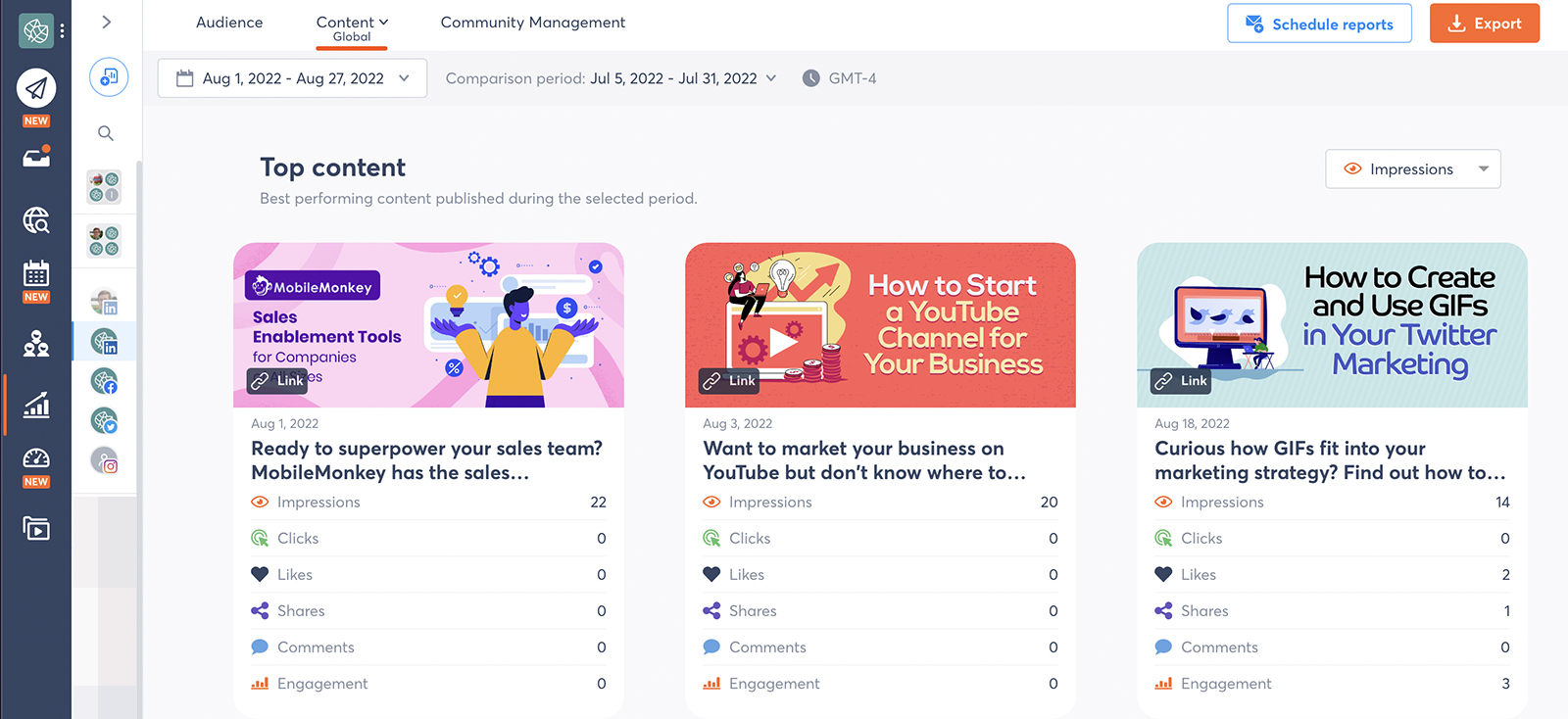 Unlike Creator Studio, Agorapulse allows custom reports and downloads in formats other than CSV. In fact, you can create reports based on profiles, social networks, or campaign labels—including only the data you choose. Since you can schedule weekly or monthly social media reports, you can save your team tons of time.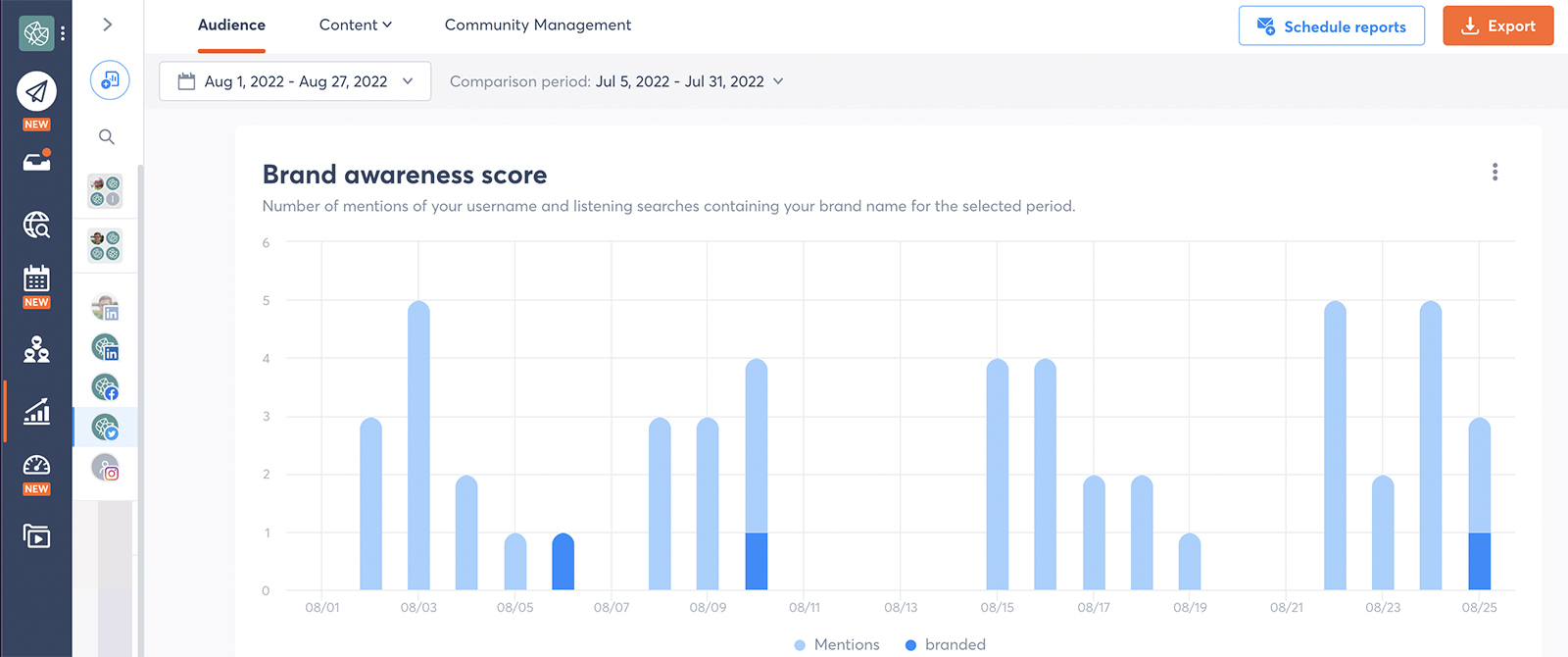 Should You Choose Facebook Creator Studio or Agorapulse?
Creator Studio may meet your needs if you only want basic content creation and engagement tools—and if you can get key insights from the limited reports.
But if you want more advanced tools to grow your social profiles, Agorapulse is going to be a better choice.
Let's look at some Agorapulse tools that you won't find in Creator Studio.
Social customer relationship management (CRM)
If you're serious about building a community around your brand, then you're going to need a tool to help you manage followers and potential customers. With Agorapulse's social CRM, you can keep track of everyone who engages with your social profiles—and the conversations you have with them.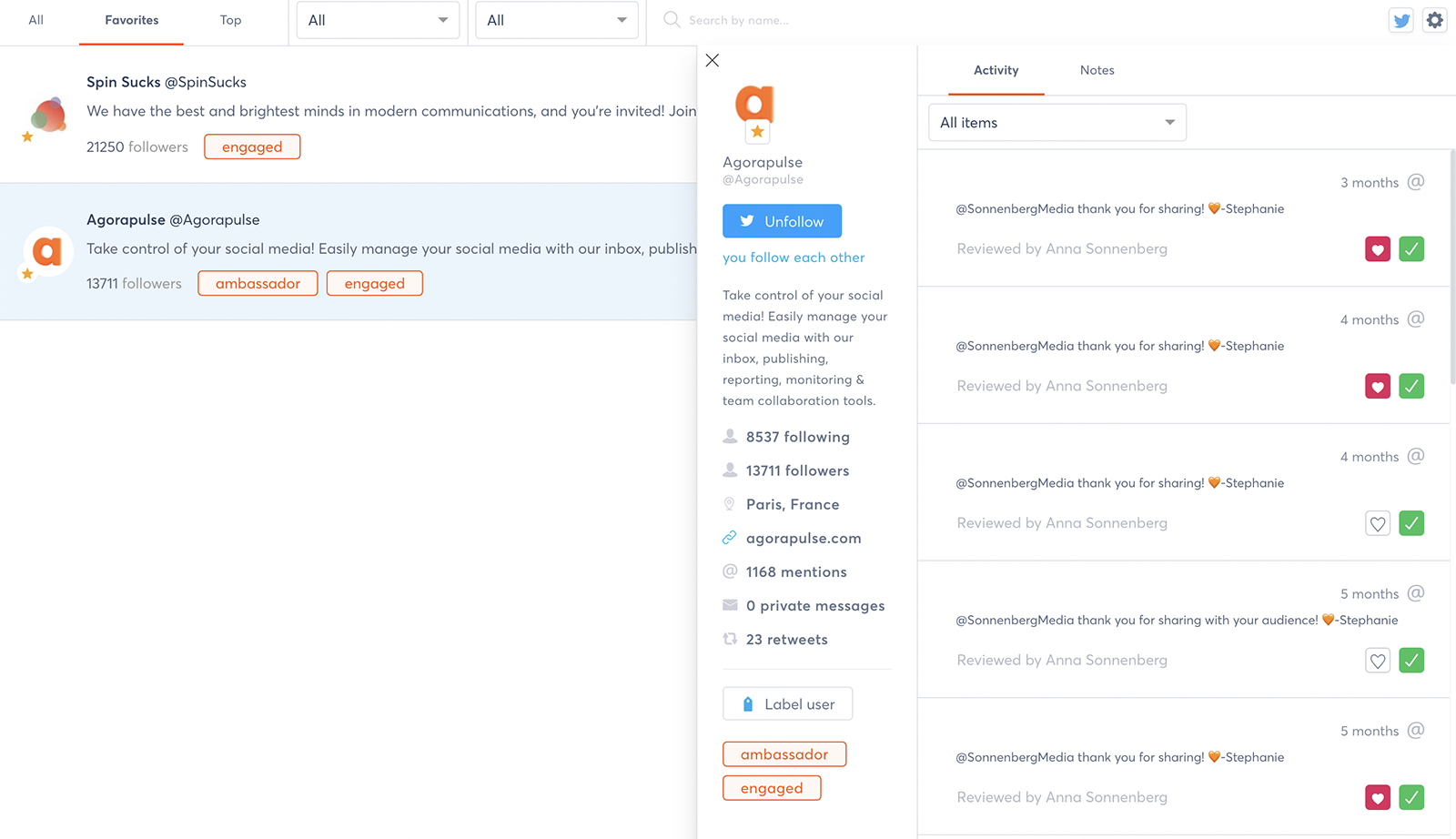 Open any user's profile in the CRM to see a total tally of their mentions, shares, and DM as well as a complete history of their interactions with your account. You can use this history to add context to future interactions, and you can add internal notes that only your team can see.
To keep your CRM organized, you can star user profiles to designate them as favorites. You can also add labels to keep track of different types of users.
For example, you may want to label customers, prospects, influencers, and other types of followers.
Want to find your most engaged fans and followers? Agorapulse automatically lists the most engaged users for the previous 28 days on the Top tab. This list can be helpful for finding influencers and customers to amplify your brand.
Content planning
While both Agorapulse and Creator Studio let you draft social media posts, Agorapulse takes content planning one step further. You can also add notes to your publishing calendar to map out ideas or campaigns.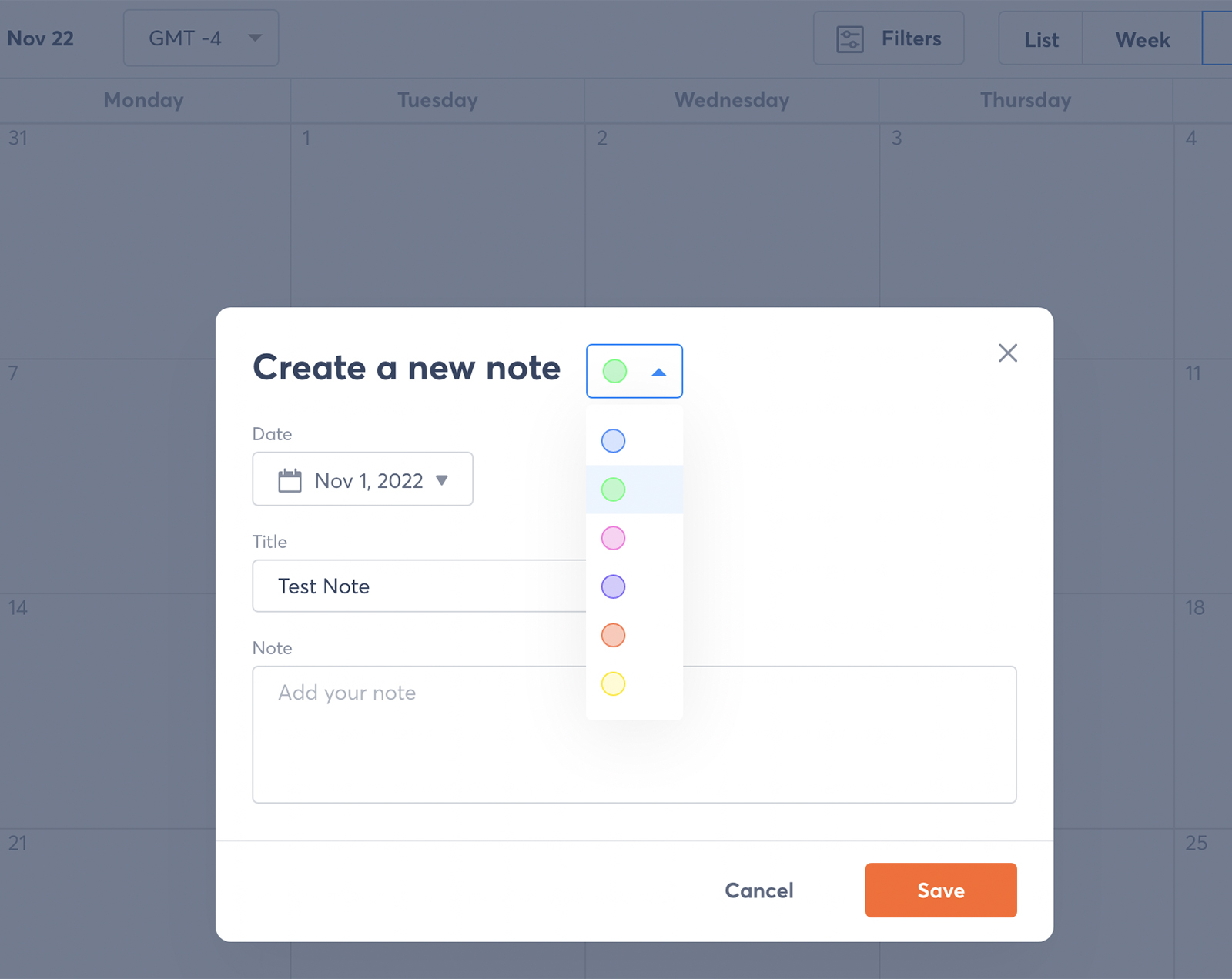 You can color code notes for different types of content or campaigns, and you can add links and details for extra context. Notes automatically appear on your publishing calendar, no matter which social profile you view.
But you can use the publishing calendar filters to hide notes and focus on content.
Content management
No matter how many social media profiles you manage, keeping content organized can be tough.
With Agorapulse's asset library, keeping track of creatives is a little easier. In the asset library, you can set up files for campaigns or themes—or you can create separate folders for each agency client. Then you can upload images and videos for future social media posts.
To keep creative assets organized, you can write internal notes or add labels. For example, you can tag all approved assets so you can easily sort them later. Then you can click to add an asset to a post in the Agorapulse publishing composer.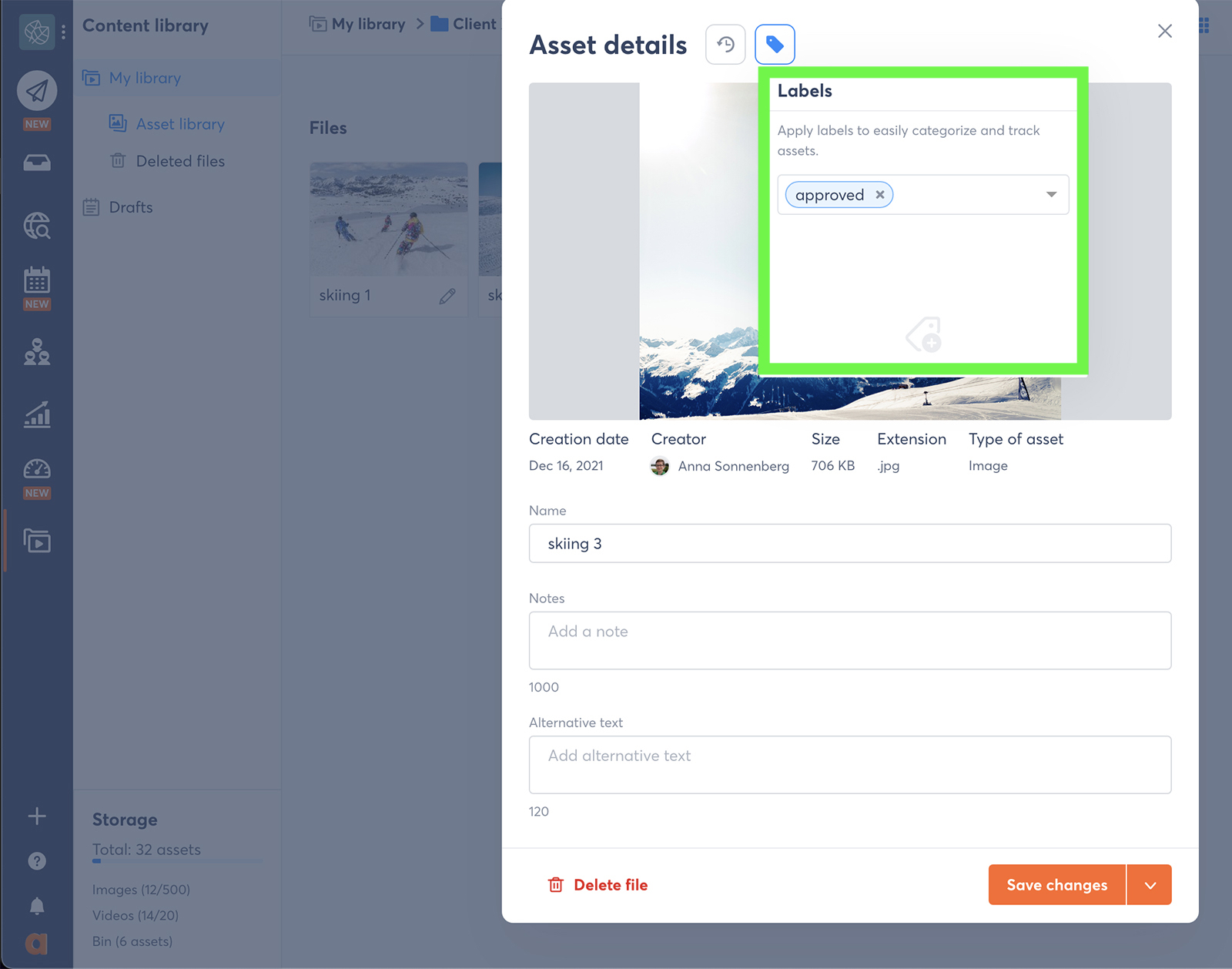 If you prefer to create posts directly from the publishing composer instead, you can easily add assets as you create content.
Click to open the asset library and use the search tools to find the photo or video you want to add.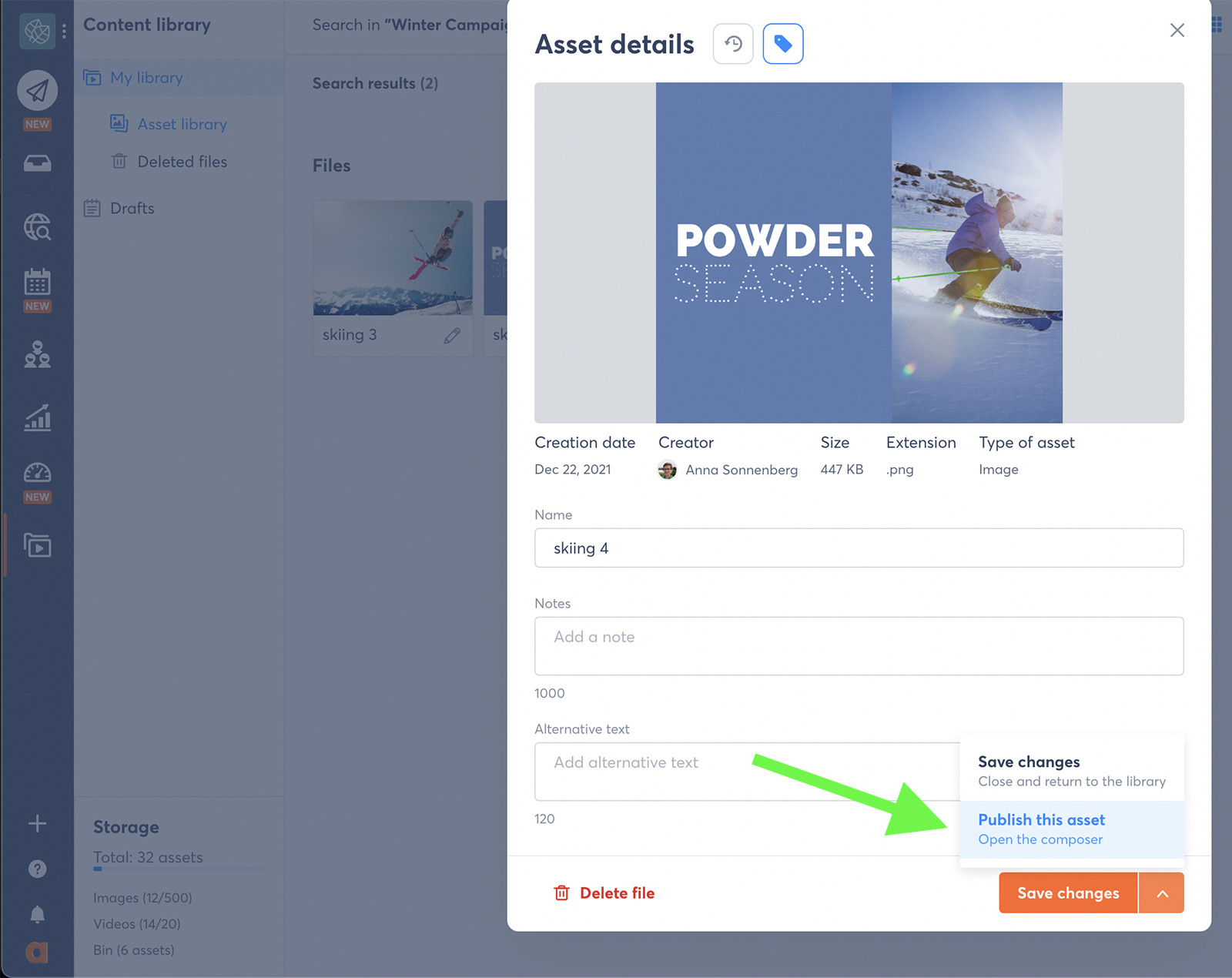 To organize your social media posts, use Agorapulse's built-in labeling system. When you create a new social media post, click the label button to tag your content.
Then go to the reports dashboard to see your data.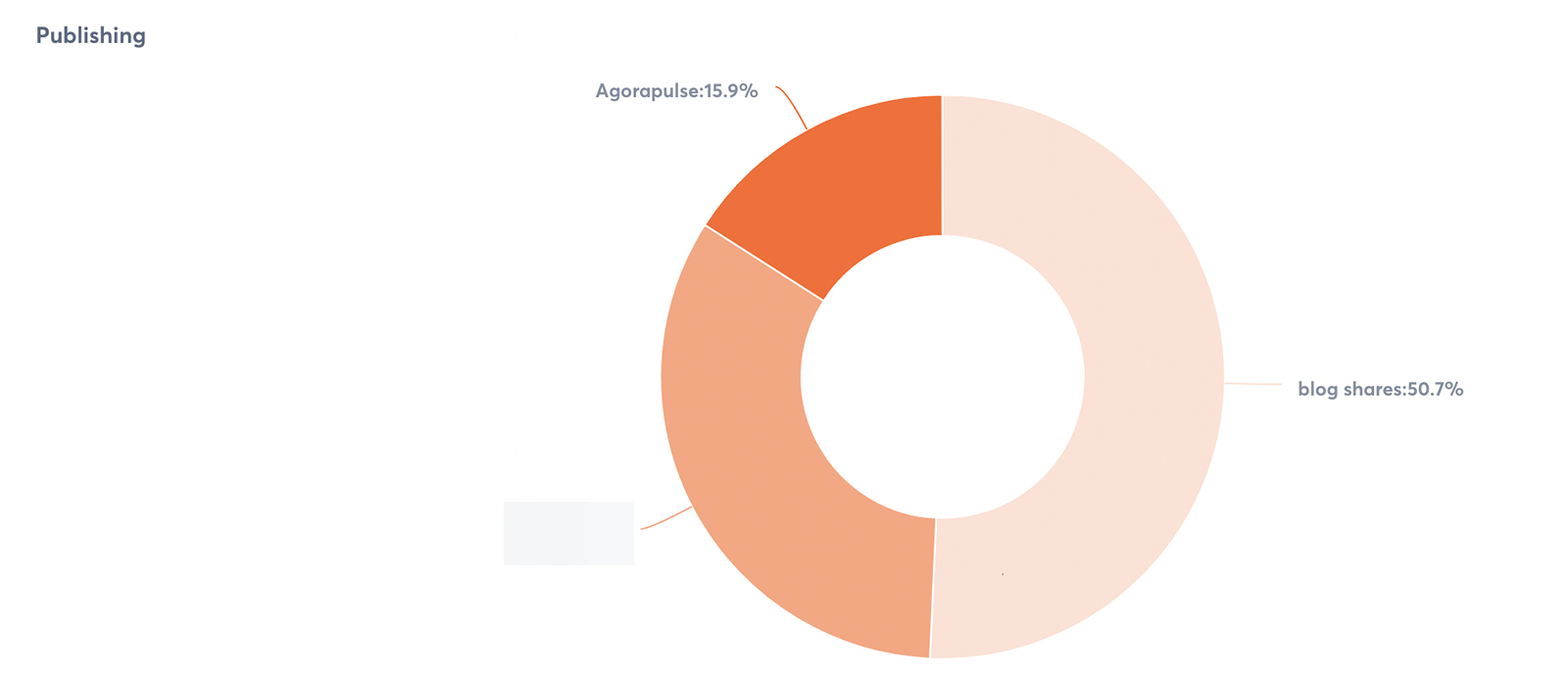 On the label distribution report for each profile, you can see a Publishing breakdown that measures how often you used each label.
You can also create a custom label report that only includes content with specific labels. If you need to create a campaign report, for example, you can label all campaign content, so you can easily analyze it.
Social listening
Monitoring your company's own social media content is critical. But it's also important to keep an eye on third-party content—especially if it's relevant to your brand, campaigns, industry, or competitors.
While Creator Studio doesn't have any tools to help with brand monitoring, Agorapulse supports listening for Facebook, Instagram, Twitter, and YouTube profiles.
With these tools, you can track:
Brand mentions, even if they don't tag your profile
Campaign and branded hashtags
Competitor brands and hashtags
Industry hashtags and topics
Customer posts and user-generated content (UGC)
To get started, click to create a new social listening search for a supported profile. Give the search a name and enter the word, phrase, or hashtag you want to track. Depending on the social platform, you may have additional options—like filtering locations or languages.

Then go to Agorapulse's social listening dashboard to review relevant posts and join the conversation.
Similar to social inbox items, you can respond to most listening inbox items directly from the dashboard.
You can also bookmark and label inbox items for future review.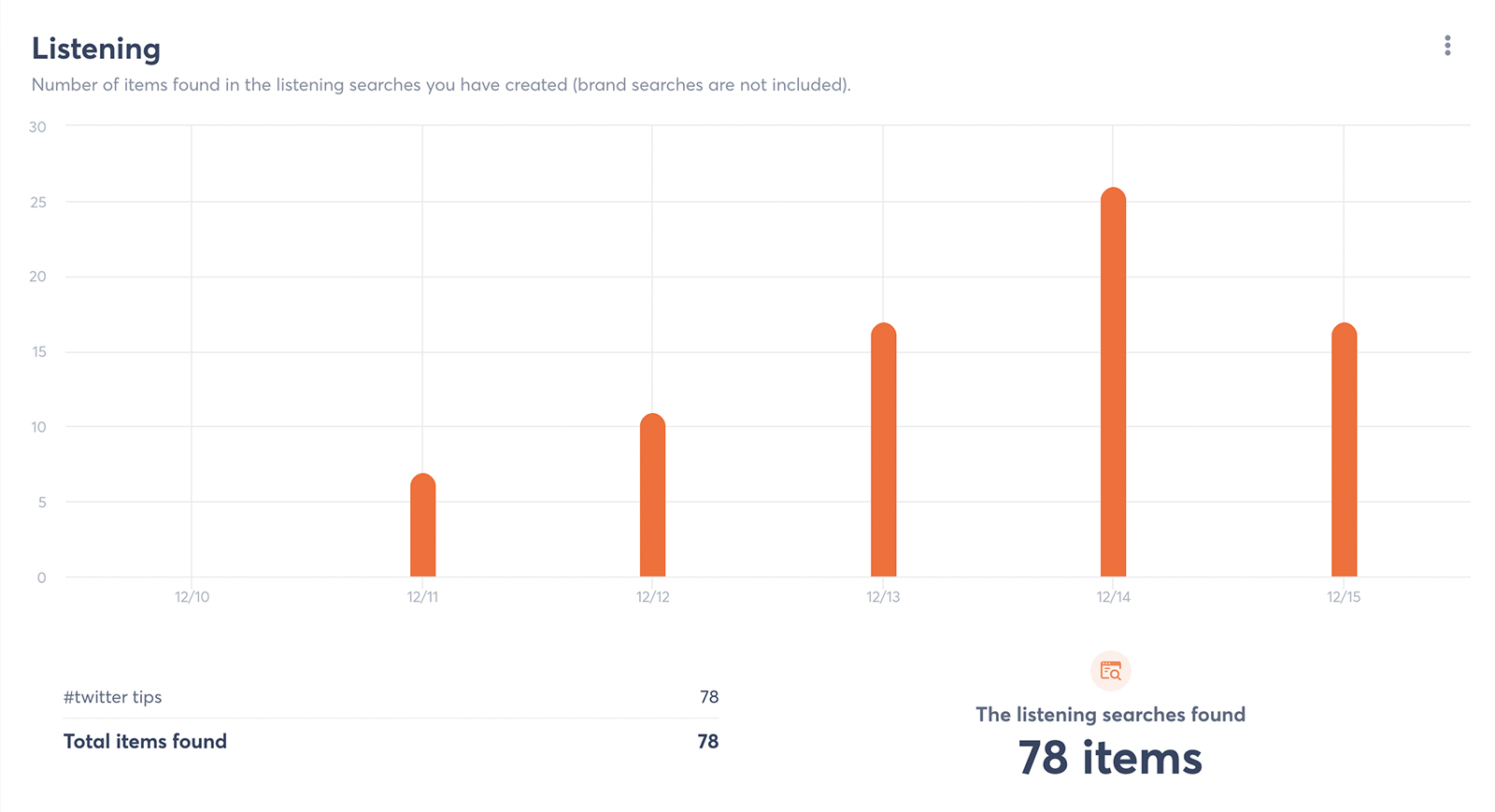 To help you process social listening data, the Agorapulse reports dashboard automatically tracks listening items. The listening report tracks hashtags over time so you can pinpoint trends and patterns.
ROI tracking
For social media managers, proving the value of your work is essential. But collecting data and attributing revenue-driving activity to social media marketing efforts isn't always easy.
Fortunately, Agorapulse's ROI reporting tools make the process much simpler.
Do you want to track the value of impressions and engagement for your Facebook page? Agorapulse automatically tracks Facebook ROI from the reports dashboard.
All you have to do is adjust the default values, so they align with the ROI your organization gets from each action. For example, you might value 1,000 impressions at $1 and link clicks at $10.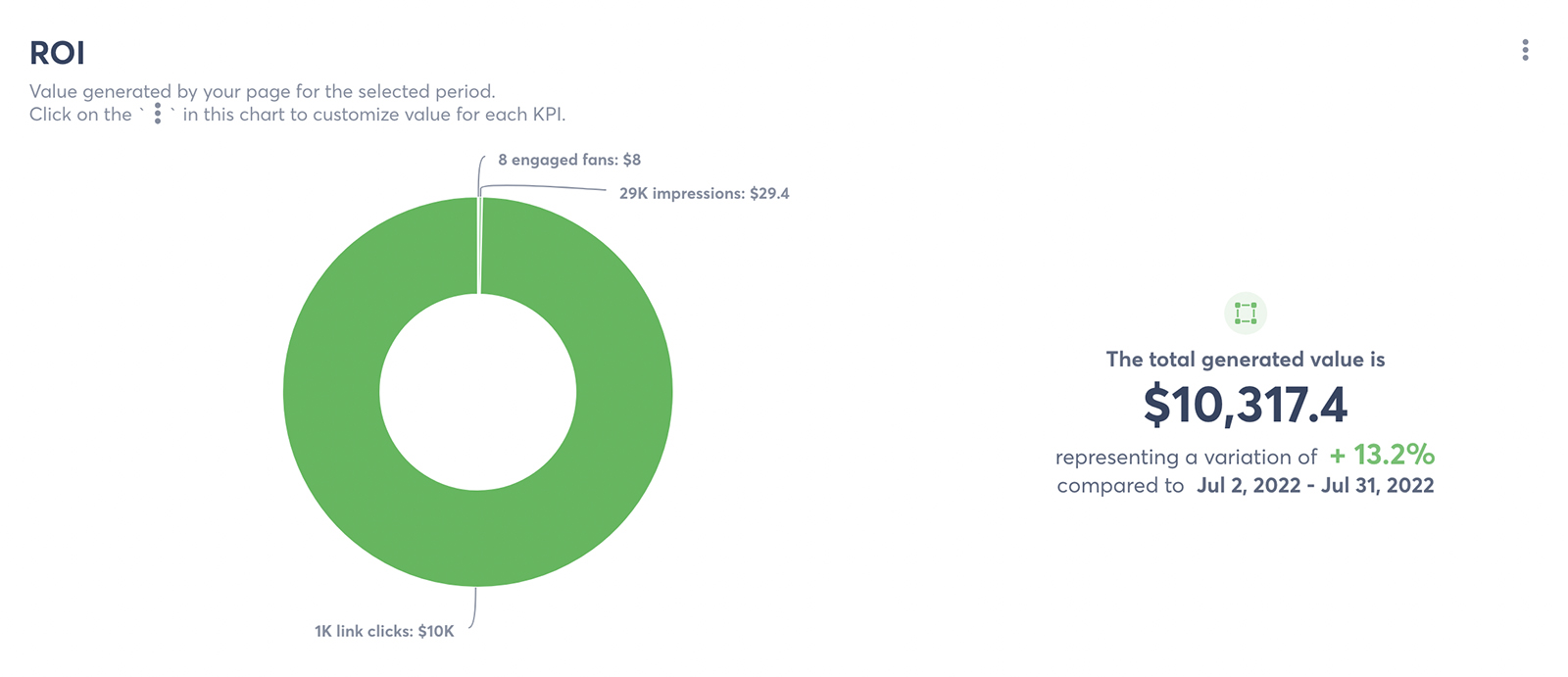 If you already track conversions and revenue through Google Analytics, you have an even more advanced option to analyze ROI with Agorapulse.
When you link your Google Analytics account to Agorapulse, you can import all your conversion goal, traffic, and revenue data.
Instead of tracking all website revenue, Agorapulse only reports on visitors, transactions, and revenue from your social profiles. That means you can easily see social ROI from campaigns, landing pages, and social profiles.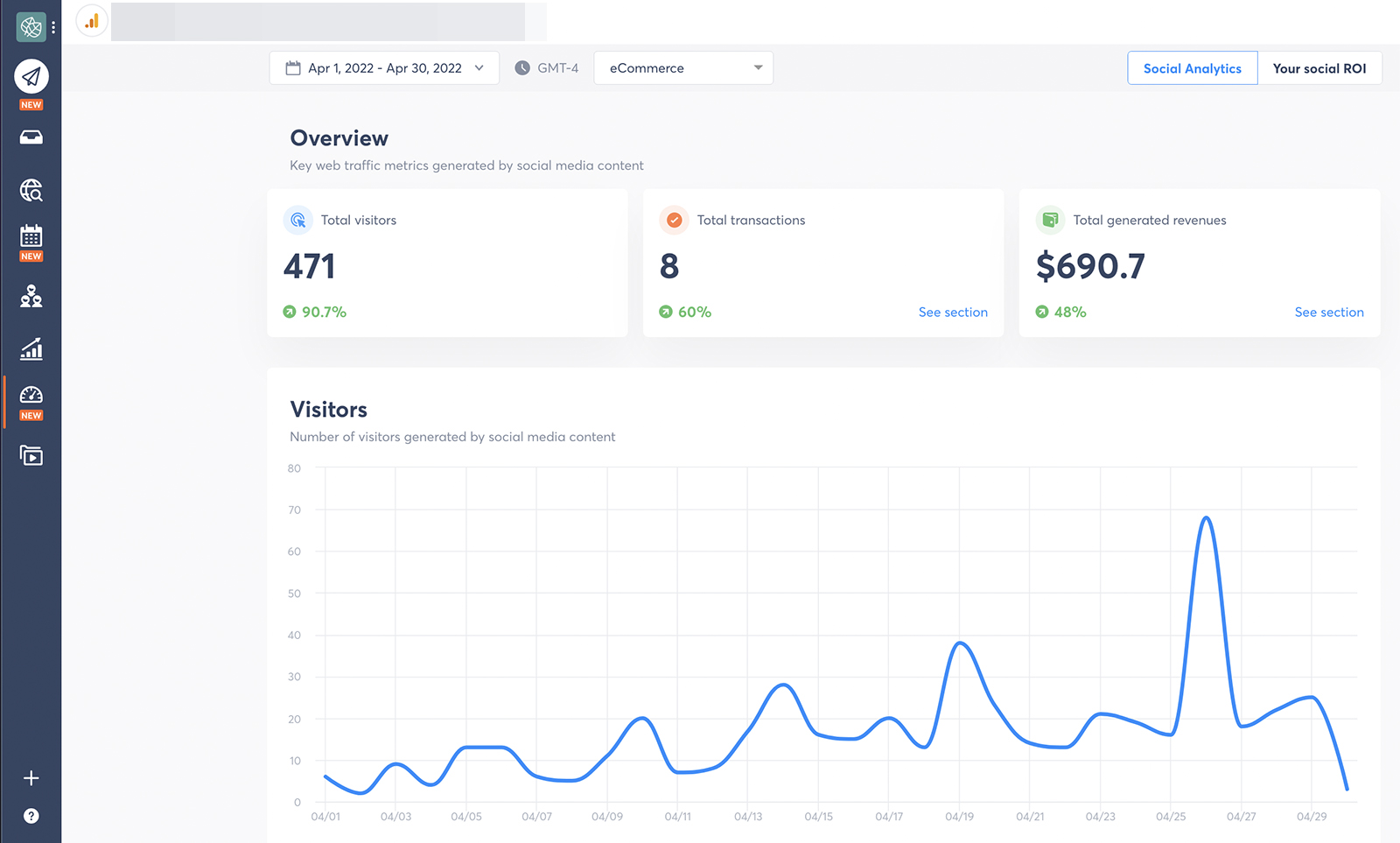 To streamline ROI tracking, you can add UTM parameters to the links you share on social media. Use Agorapulse's built-in campaign tracking tool to create UTM parameters efficiently and attribute ROI to relevant social media activity.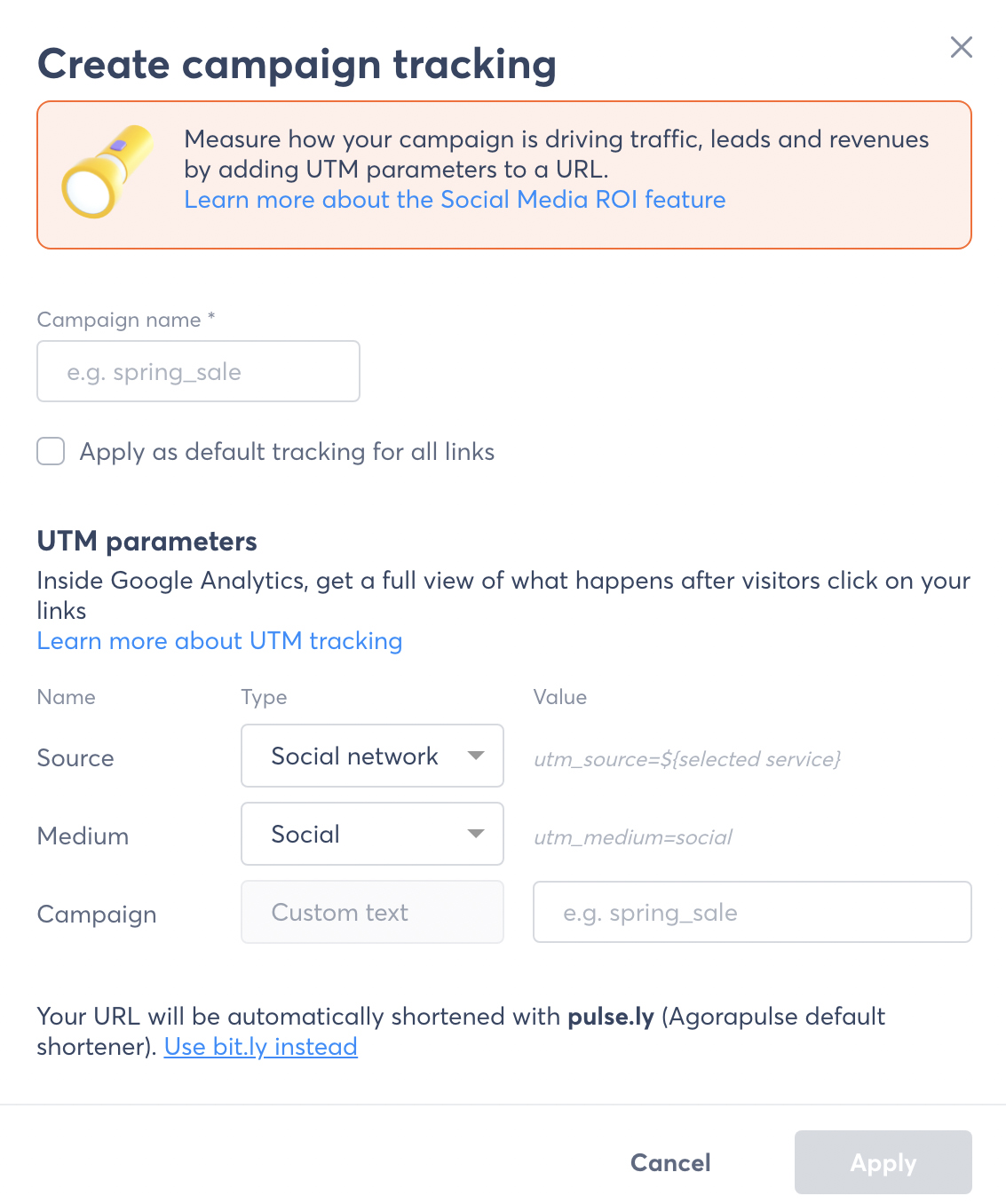 User management
Creator Studio does have basic user management tools. But it only allows you to add, remove, or modify user permissions for your connected Facebook page. So, you won't be able to add social media managers to your Instagram account through Facebook Creator Studio.
In contrast, Agorapulse makes onboarding simple. In your organization settings, go to the Team tab and invite a new team member. Then set an appropriate access level for each social profile. You can make team members managers of profiles or grant them editor, moderator, or guest access.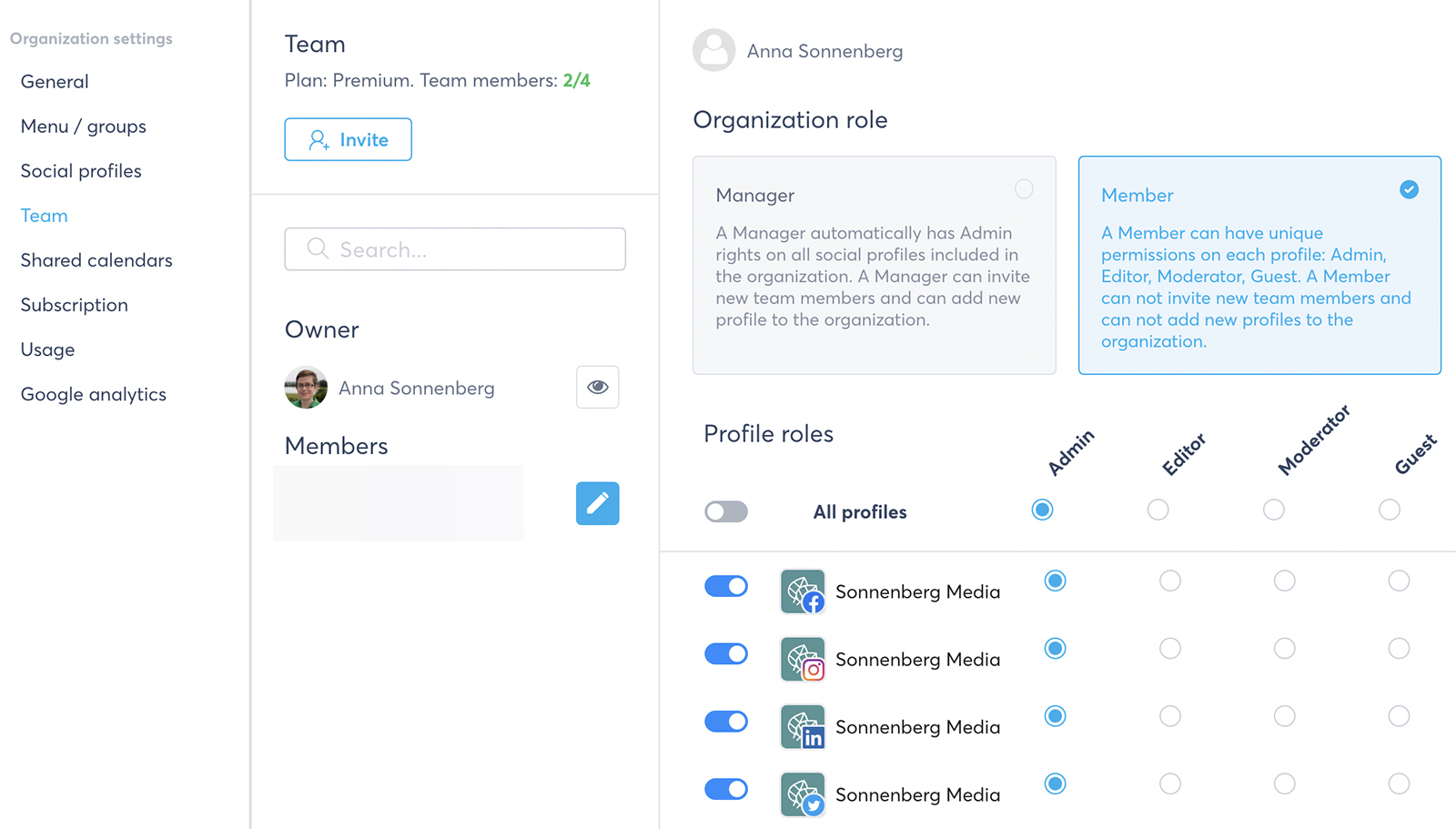 Once you add team members, you can modify their permissions in bulk at any time. As you add new social profiles, you can also use this workflow to give the right team members access to the right accounts.
Collaboration tools
If you work with a team, you're going to need a social media management tool that supports collaboration.
Although Creator Studio does allow multiple users to manage Facebook pages and Instagram accounts, the tool doesn't let users work together on tasks like content approval or inbox responses.
In contrast, Agorapulse offers several options for collaboration. Does your social content need approval before it goes live? You can assign any social media post to colleagues for review—and feel confident that it won't be published until it's approved.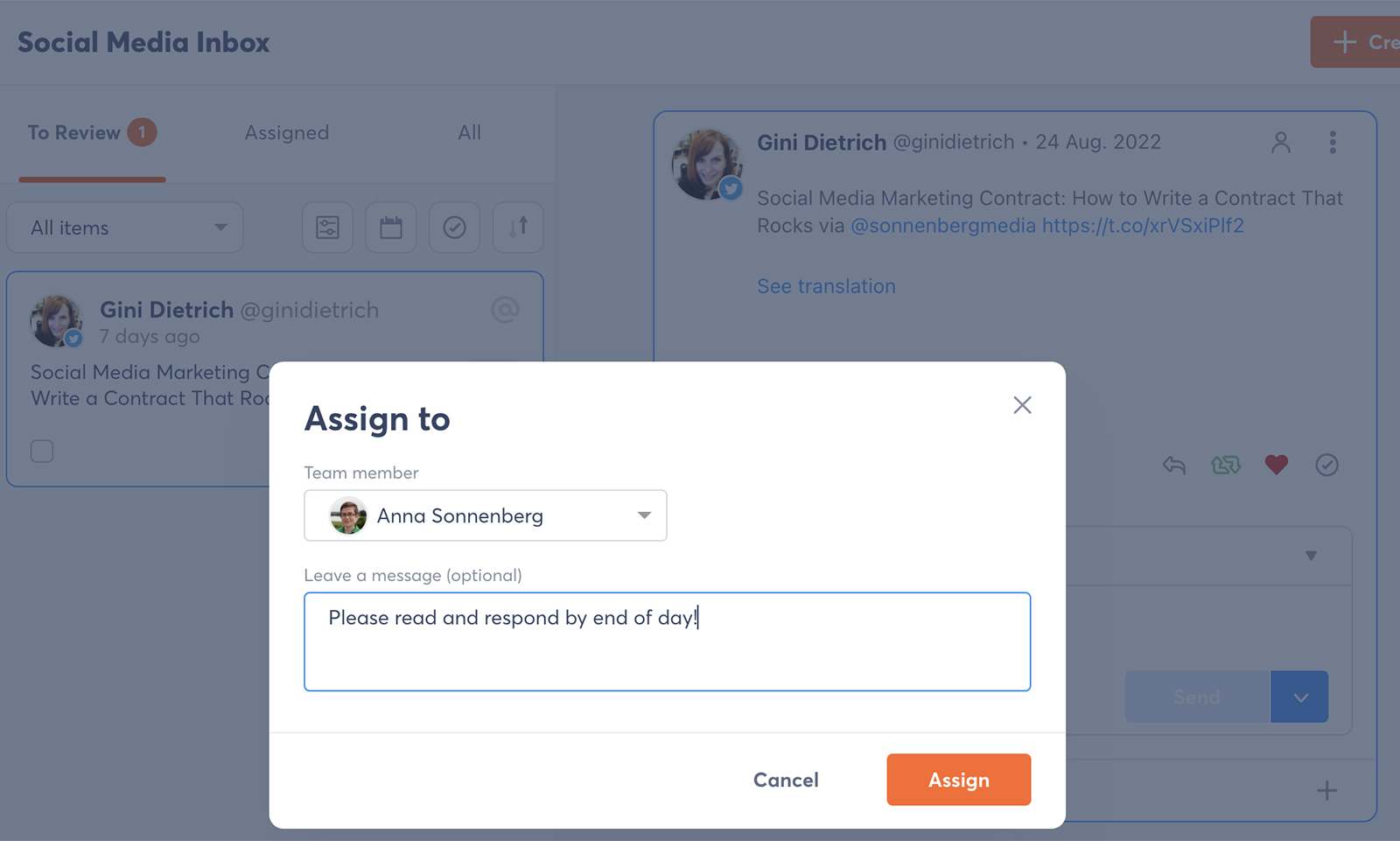 Does your team have a more complex approval workflow?
Agorapulse gives you the option to assign social media posts to multiple people—including a combination of internal users and external clients. You can set posts to publish only when everyone approves, and you can add notes for extra context.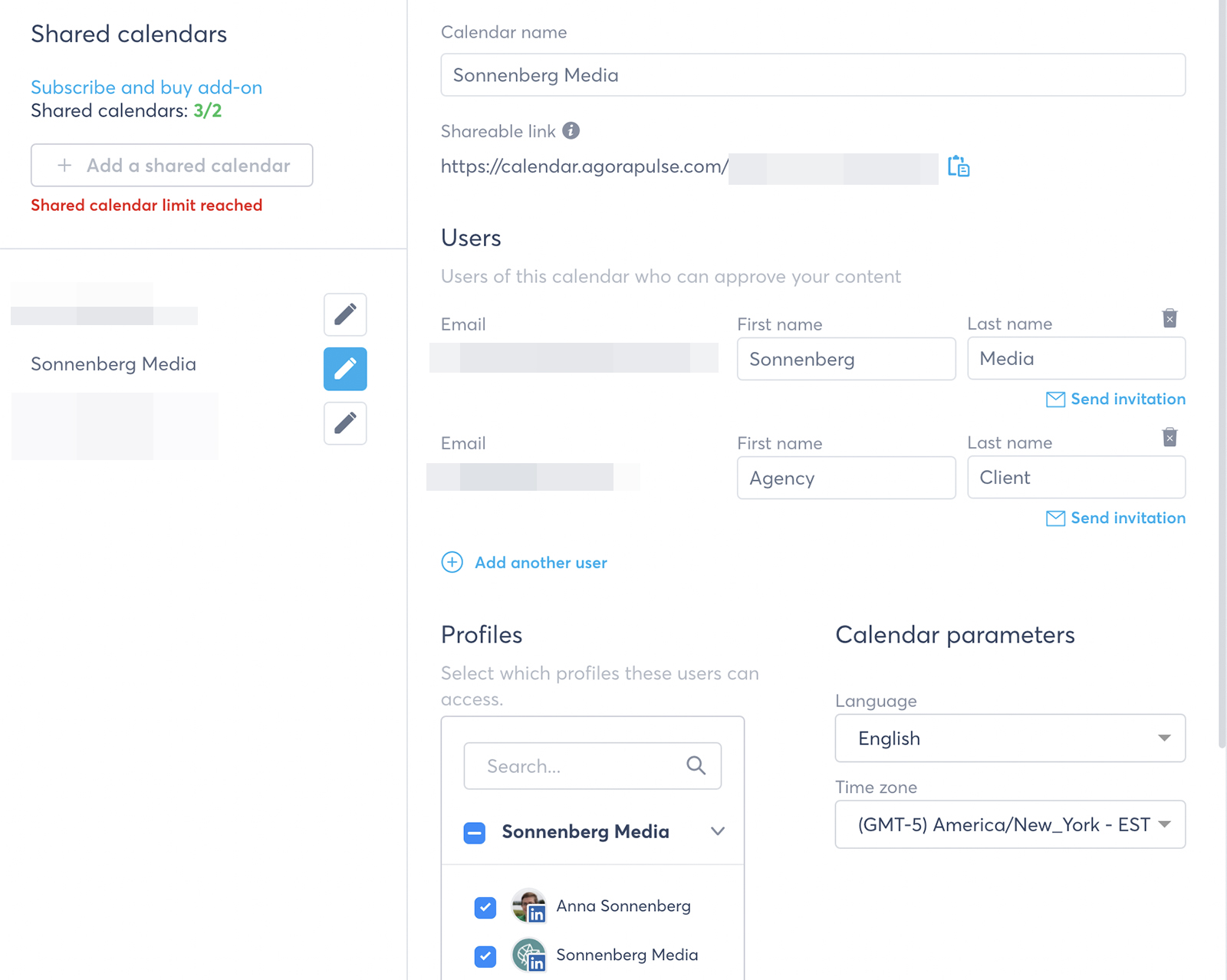 With Agorapulse's shared calendar tool, you can easily get clients and external collaborators involved in content creation. Add any combination of social profiles to your shared calendar, and then grant access to relevant team members. Shared calendar collaborators can approve assigned posts, make comments, and request edits as needed.
Agorapulse's social inbox also lets your team work together on engagement.
Did you receive a specialized question, or did you get a comment on a sensitive topic? You can assign any inbox item to an internal team member, along with a note for context. Then you can bookmark or flag items for follow-up to ensure they get a timely response.
In Conclusion Regarding Facebook Creator Studio vs. Agorapulse
Creator Studio is perfectly fine for basic Facebook and Instagram management—but it's best for solopreneurs or small teams.
If you collaborate with a team on a wider variety of channels, you need a complete social media management solution like Agorapulse to plan your strategy, monitor your brand, and get actionable insights.