Want to get more listeners for your podcast? Check out these tips on how to promote your podcast on Instagram and grab more viewers and engagement.
We recently interviewed Erin Cell, producer of the top-ranked "Bad Crypto Podcast" and her podcast, the "Socially Powered Digital Marketing Show," about her upcoming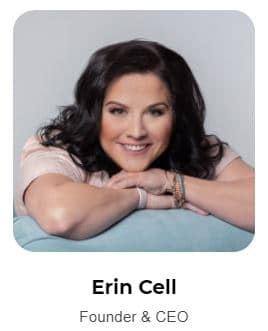 session covering podcasts at the Social Pulse Summit: Instagram Edition.
Let's dive into Erin's tips on how to promote your podcast on Instagram and get more listeners!
1. Connect now with potential listeners
Agorapulse: What's the biggest tip you have for someone just starting to use Instagram for a podcast?
Erin: Start connecting and interacting and engaging with accounts that have a large following of people who may be interested in your podcast.
Engage with them by asking questions and responding to their questions.
This builds trust, and they may go check you out and follow you based on those connections.
2. Share, share, share, share
Agorapulse: What's the biggest thing to avoid doing (or common mistake) for podcasters on Instagram?
Erin: Not sharing your content on a consistent basis.
Not sharing when a new episode is LIVE.
Not sharing when you are interviewing a "big-time" guest.
Not sharing snippets of the best quotes from a show.
Not sharing the outtakes/behind-the-scenes people love.
3. Create high-quality content
Agorapulse: What are the top qualities of a successful podcast?
Erin: Quality production. Nobody wants to listen to crap audio or someone saying, "Um, uh" so, over, and over again. Edit your podcast, and be sure you have an editor who helps eliminate those human errors.
Also, remind your guests prior to try to not do the "um, uh, so's" fillers during the show as it makes it harder on your editor.
Quality content. Make sure your podcast provides quality information and not just filler information someone can get anywhere. Why would they listen to you if they could get it elsewhere?
Make it STAND OUT! How can you bring your personality to the podcast?
4. Encourage your listeners
Agorapulse: What's your favorite tip for engaging with listeners on Instagram?
Erin: Always, always, always encourage listeners to follow, like, and comment on your Instagram posts.
Reply to them publicly, but …
Once listeners have commented, send them a DM to further that relationship building.
They will be grateful you responded personally to them.
Ask them questions about what they would like to hear on the show, guests you should invite, etc.
5. Hire help if you really need it
Agorapulse: What's the biggest challenge that people face in using Instagram for promoting their podcasts?
Erin: It's TIME-CONSUMING! All social media is time-consuming. You need to spend time there to grow your podcast and your audience.
I think the biggest challenge for promoting your podcast on any social media platform, including Instagram, is time. We all only have so many hours in the day, and we can only spend so much time on social media promoting whatever it is we need to promote.
So, I'd suggest hiring a contractor to help with the promotion of the podcast. Depending on the caliber of talent, you can have the person do it all, and you just step in for the 1-on-1 convos (IDEAL). Or you are more hands-on in the beginning.
Social Pulse Summit: Instagram Edition
Agorapulse's Social Pulse Summit: Instagram Edition begins on Wednesday, Feb. 24. 2021, at 8:30 AM (Eastern time).
Why should someone attend your session?
Erin: I've been doing social media for a top-rated crypto podcast for 3+ years. We use Instagram as a promotional tool, and I can help other podcasters get started with promoting their podcast via Instagram and growing their following/listeners.
What's your tip for attending the summit?
Erin: If you are attending the summit and not sure what to attend live, my go-to is to pick my top-sessions of what I want to learn and try to attend live.
If I can't make it happen, I follow-up later that day or the next. If you don't, chances are I won't make it happen ever.
Do your research, connect with speakers, and ask pre-questions if possible. Attend, and be present.
Follow-up. All speakers will be open to connecting & helping.
What's your favorite thing about Instagram?
Erin: I love Instagram for so many reasons, but I will focus on one, and that is the imagery!
Instagram quickly became one of my favorite platforms once I started using it many moons ago. I quickly realized the most important thing about Instagram is staying active and engaged on the platform.
Post daily, use as many of the tools Instagram offers, and interact with your followers.
What's the biggest lesson about Instagram you've learned from when you started your career to today?
Erin: Oh, man, that's a tough one because when I started this crazy thing online I didn't know anything about Instagram. It was still fairly new. I was posting pictures with no captions or just a few words. Nothing like what we do today, and definitely no hashtags—which we should ALL know at this point are extremely important.
What's your Instagram tip for 2021?
Erin: Do what works for you! There are so many options within Instagram to choose from.
Pick the best option for you that you can commit to doing consistently.
When I say consistently, that doesn't mean you have to do it every single day. It can be daily, a couple of times per week, once per week. Whatever works best for you and your audience.
I personally don't use Reels or IGTV. I use the others when I have time and necessity. Do what works for you. This doesn't just apply to Instagram, it applies to all social platforms. Don't stress yourself out about posting to a platform that may or may not help you. Do what feels right for you.
Conclusion
Want to learn more about Instagram from terrific experts like this one? Social Pulse Summit: Instagram Edition is free and happening on Feb. 24. Reserve your spot today at summit.agorapulse.com.
You can catch Erin Cell's session on Wednesday, Feb. 24 at Social Pulse Summit: Instagram Edition. Discover tips, tricks, and strategies for using Instagram to reach more listeners and improve engagement for your podcast. You'll learn how to create a compelling profile (that you will update regularly), how to repurpose content, ways to easily and quickly create audio and video that can be easily shared across all Instagram channels, including your Instagram Feed, Instagram Stories, Instagram Live, and IGTV.
Get started on saving time and energy on your own social media management! Check out our free trial of Agorapulse to help you schedule, track, and measure all your social media efforts.