Building a social media community? If you're looking for ways to create a thriving online community, check out the following tips.
We recently interviewed the co-owners and co-founders of Simply Social Media, Amy Tischler and Caitlin Jenkins, to ask them about building online communities. It's the topic for their Social Pulse Summit: Instagram Edition session, now available on-demand for free.
1. Create hassle-free entry points
Agorapulse: What's one huge mistake that people make when building campaigns for their community?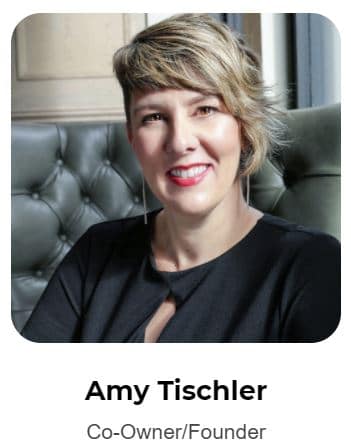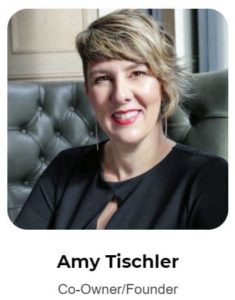 Amy and Caitlin: Overcomplicating the campaign. It's much easier to add components than to take them out once the campaign is launched.
When asking people to do many things in order to participate, the overwhelm can become real, and chances are high they opt-out of any type of engagement at all.
Trying to force engagement is obvious and off-putting.
Making an easy entry point for people to stop their scroll and become interested in your campaign enough to engage is essential to success.
2. Craft an objective that has trackable and measurable ROI
Agorapulse: What's the first BIG step that people should make when they start to build a campaign for their community?
Amy and Caitlin: Clearly define an objective that has trackable and measurable ROI.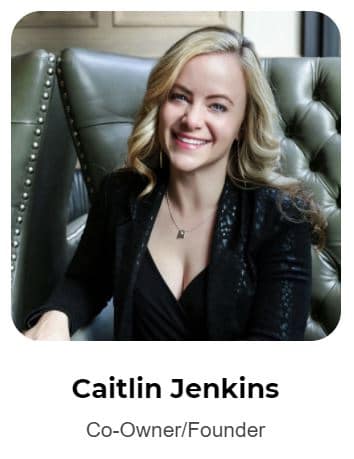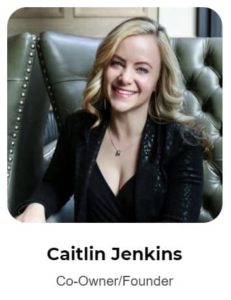 This sounds obvious and straightforward, but so often, this part is overlooked in the rush of excitement to develop concept details.
Putting the concept or strategy before the objective is a classic cart before the horse situation. And it's understandable!
We get excited about a concept and want to push forward with that right away without understanding the WHY of what we are trying to accomplish.
Being very clear about what the objectives are will allow for a direct correlation of the goals, concepts, strategies, and measurable ROI, which increases the chances for success dramatically.
3. Actively reach out to people
Agorapulse: What would you tell someone who is just starting out in building an online community?
Amy and Caitlin: Be SOCIAL! If your mindset is to put yourself out there and hope people will come to you, you're not going to be successful.
Take the time to reach out to the community members with whom you are looking to build relationships by reading their posts and leaving genuine comments that are relevant to the caption text. The exact opposite of "Love this! DM for collabs!"
Start conversations, add your voice when it is appropriate, listen, learn, and share others' content. When it's respectful and appropriate, send a DM to deepen relationships.
Being social on social media is a timeless tip that will ensure you use the platform as a place where conversation happens. An engaged community or audience will support your efforts, regardless of the changes made to the platform.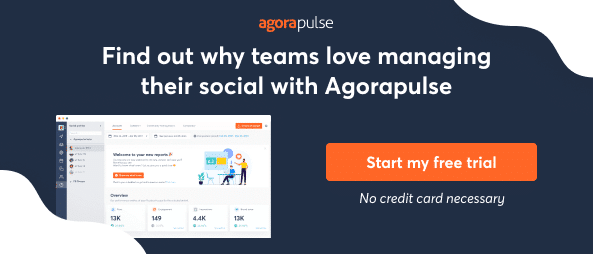 4. Be passionate about your work
Agorapulse: What gets you most passionate about what you do?
Amy and Caitlin: Engaging with and creating opportunities for our communities to come together. The power of social media in connecting with and creating conversation is unlimited when you put that energy out there.
Our entire business was built on connection through social media, including how the two of us met!
Creators love to come together, whether it's online or offline, to talk, share ideas, and collaborate.
We are often told how much those opportunities to connect mean to the micro-influencers with whom we work or the audiences whom we serve. It has been phenomenal to watch those connections turn into relationships that go beyond Instagram to become friendships, partnerships, and collaborations.
Creating space for unlimited potential for connection is what keeps us motivated to keep dreaming outside the box.
5. Respond to every comment
Agorapulse: What's one of the biggest challenges in creating brand advocates?
Amy and Caitlin: Having enough time! It takes time to build trust with your following and to cultivate the relationships through long-term and frequent engagement.
Make sure to respond to every comment you receive, every message that enters into your inbox, and engage with posts that you are tagged in.
Even if your social media content is not getting a lot of engagement at the moment, get in the routine now to set yourself up for success moving forward.
Building relationships is like making a new friend and those friendships need to nurture to last.
6. Find new voices and people to follow
Agorapulse: What's your Instagram tip for 2021?
Amy and Caitlin: Diversify your feed and your algorithm!
Find new voices and people to follow outside of your established circle.
Diversity is so important for both professional and personal growth, creativity, and inspiration.
Use Instagram not just to connect with who and what you know but to broaden your circle, expand your perspective, and find community in unexpected places.
Social Pulse Summit: Instagram Edition
All of the keynotes and breakout sessions from the Social Pulse Summit: Instagram Edition are now available on-demand for 30 days. Register for free and watch whatever you like until March 24, 2021.
Amy and Caitlin's session at the Summit is called "Activate Your Online Community to Create Campaigns That Convert!"
Agorapulse: Why should someone attend your session?
Amy and Caitlin: We share the steps in how to build and infuse energy into a campaign by illustrating the process from start to finish. Brands and businesses of any size will leave with concrete ideas and examples for how to strategically use Instagram tools to create promotional campaigns that activate their community resulting in meaningful conversations, greater reach, and increased growth.
Agorapulse: What's your tip for attending the summit?
Amy and Caitlin: Block off time in your schedule to watch the sessions since they will be available until March 24. We live by the idea that if it is not on our calendar, it doesn't happen. Set yourself up for success by designating time to do the thing.
Agorapulse: What's your favorite thing about Instagram?
Amy and Caitlin: The ability to easily connect with other like-minded people in your local community but also to build a global online community.
The amount of genuine friendships we had formed through the platform before ever meeting in person still excites us to think about.
We have found that Instagram has an overwhelmingly positive environment not often found on other social media platforms. So, if you dedicate time and energy to building community in any sector, you will see results in building true and long-lasting relationships and brand advocates.
Agorapulse: What's the biggest lesson you've learned about Instagram from when you started your career to today?
Amy and Caitlin: Reevaluate your strategy periodically to make sure that you are aware of all the tools that the platform offers.
Instagram started as a photo-sharing platform where all photos had to be taken in-app. And now there are multiple sub-platforms, such as Reels, Guides, Stories, and IGTV – that's a huge change in 10 years' time!
Not all of those sub-platforms or tools will make sense for every brand to use, but there should, at least, be a conversation about the capabilities and options.
Get started on saving time and energy on your own social media management! Check out our free trial of Agorapulse to help you schedule, track, and measure all your social media efforts.